Why Waterstones is one of the best bookstores in London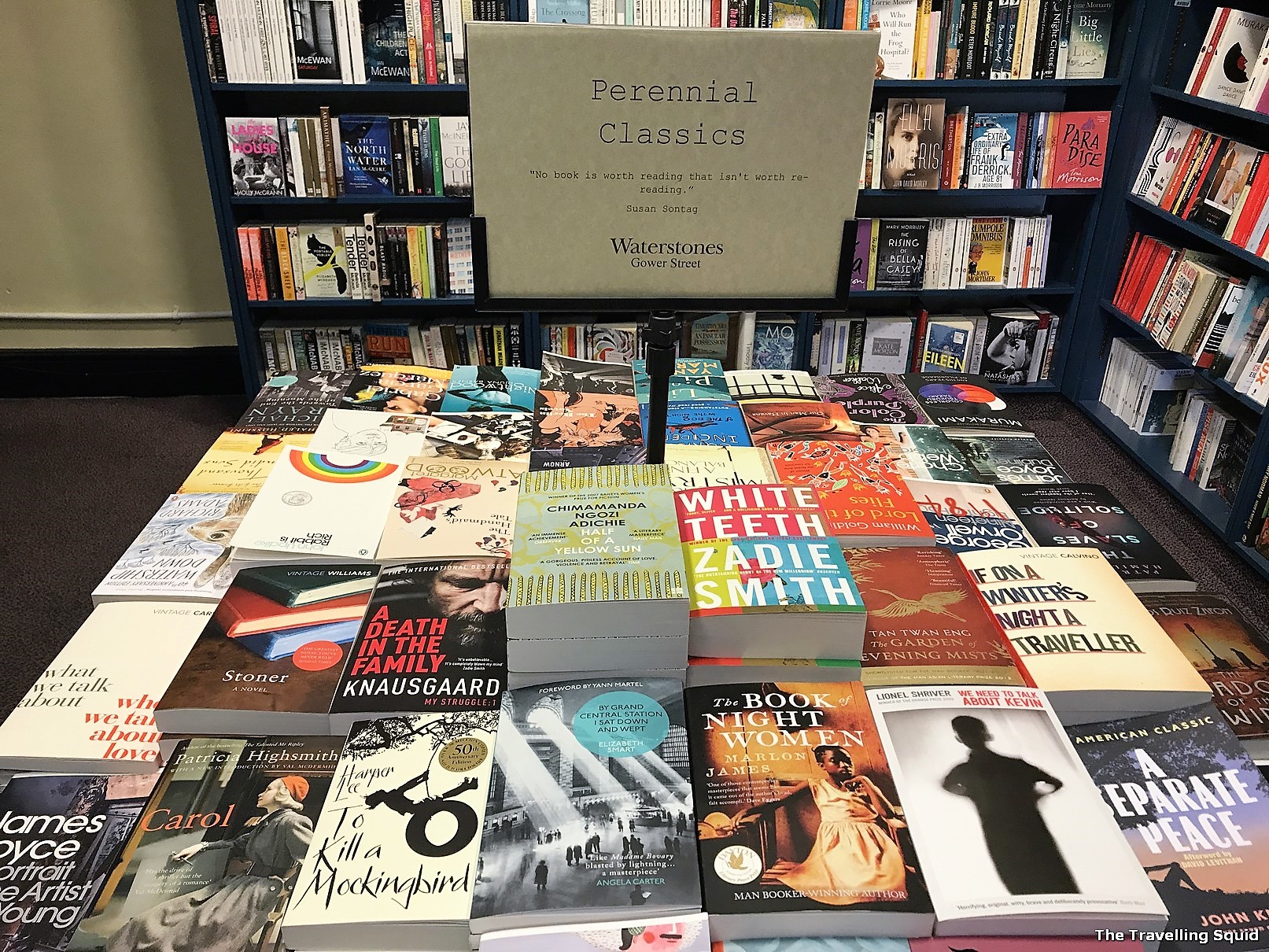 Waterstones is located near University College London (UCL), and I can imagine it would be a frequent hangout for students. Unlike the bookstores we get at the universities in Singapore, which are teeming with theoretical books stipulated for reading by the school, Waterstone retains the charm of how an old bookstore should be, while maintaining a robust academic selection of books. Here's why I think Waterstones is one of the best bookstores in London: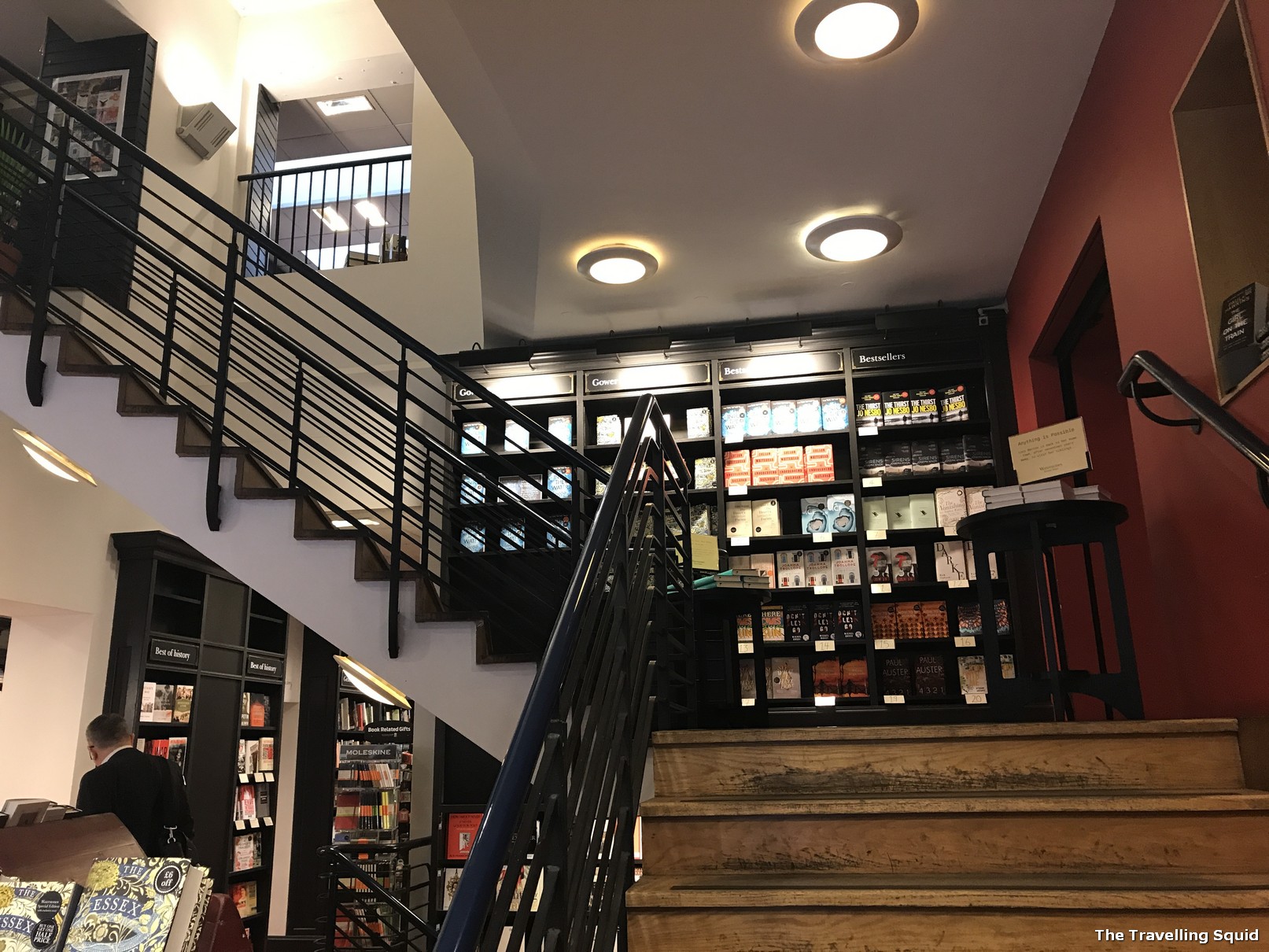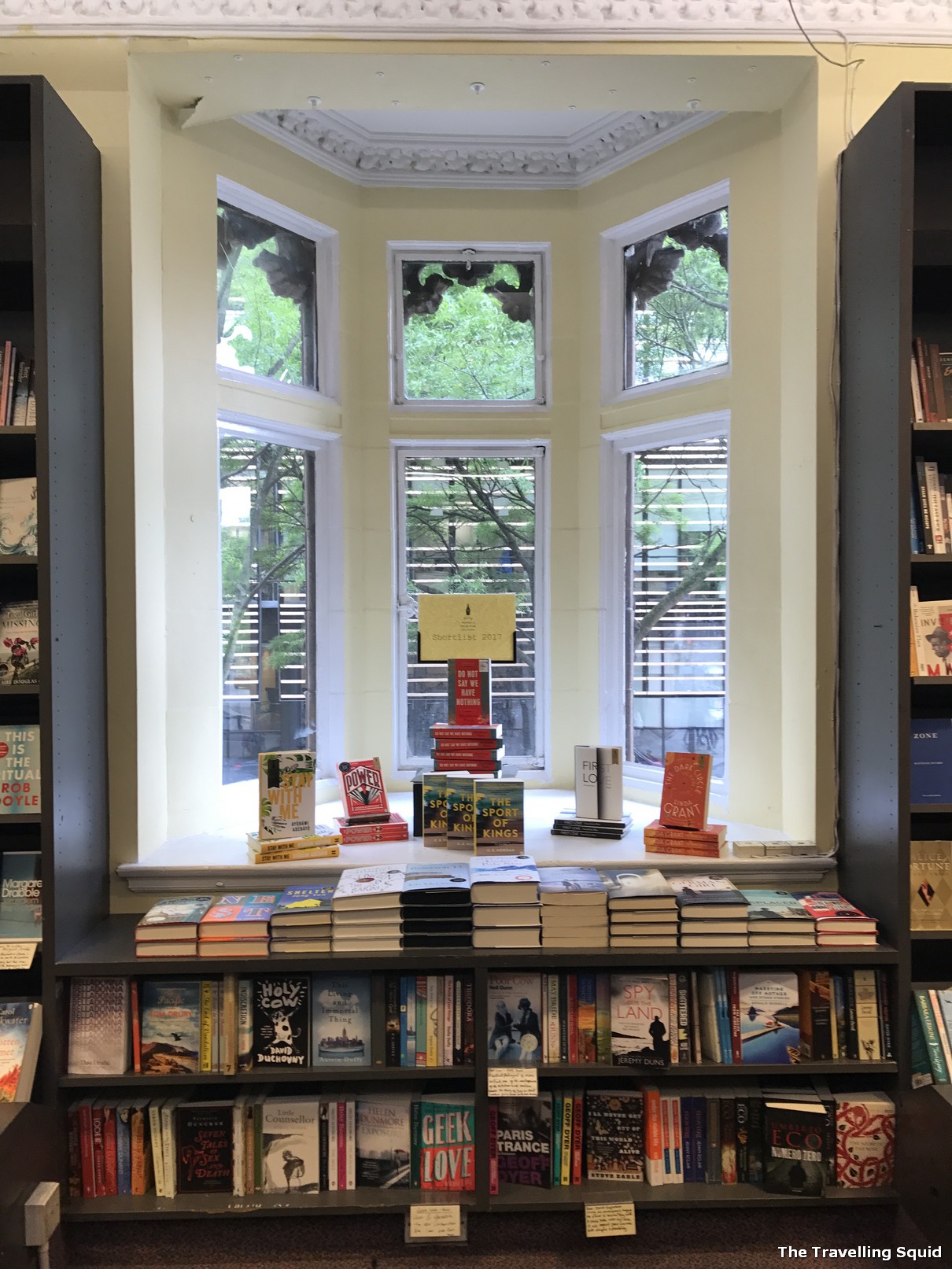 Enter the store and you may hear your sneakers squeak on the spotless wooden floor. There is a wide selection of books from different topics – from the medieval to anthropology. But what I enjoyed was the hand- written notes which promoted specific books. It came with descriptions of books, with reviews from key newspapers.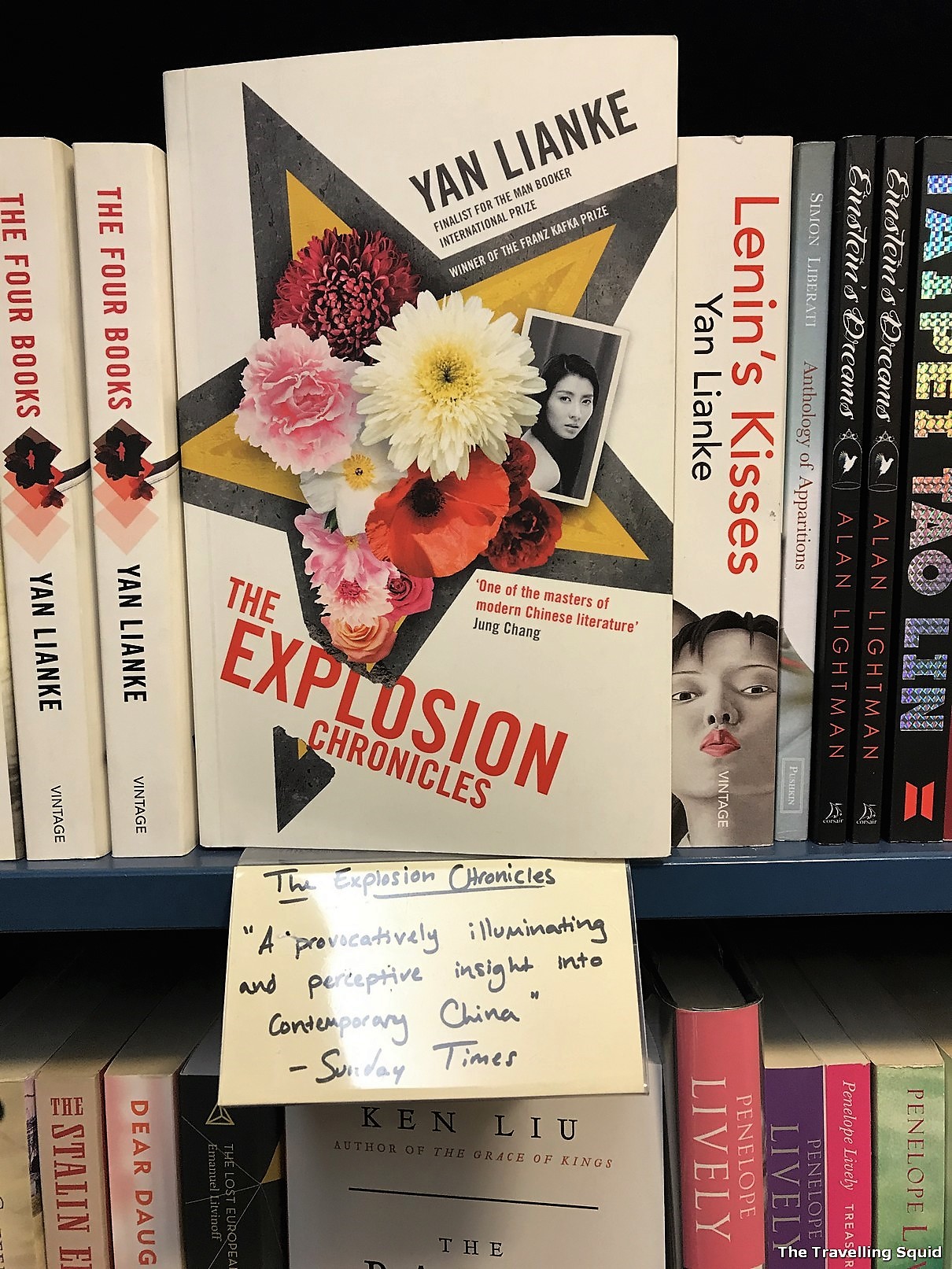 Unlike bookstores in Singapore which are teeming with people who have entered for a free read, Waterstones was relatively empty when we arrived. There were no students sitting around bookshelves, blocking the way with their backpacks.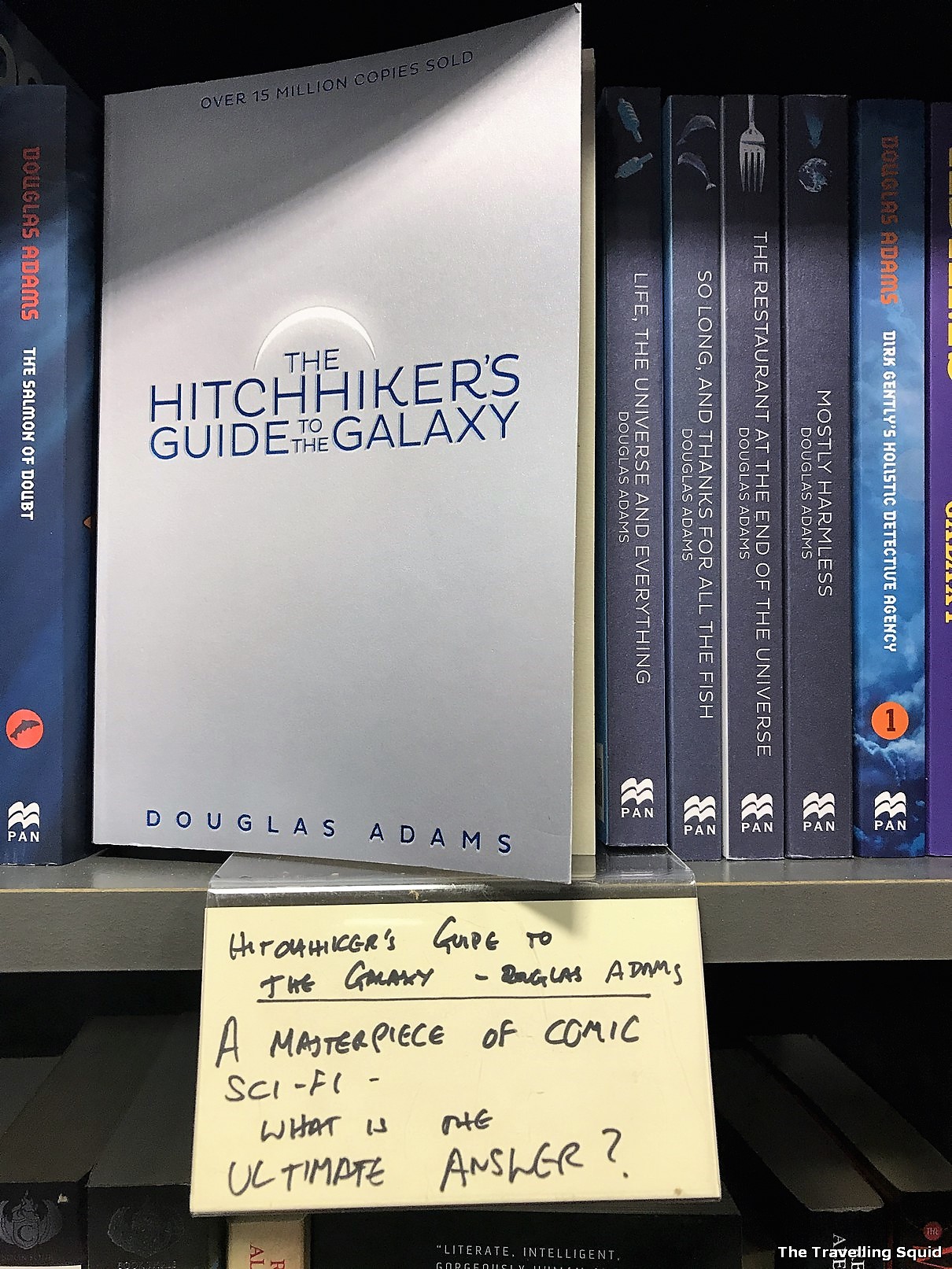 The children's section was pretty comprehensive too. I loved the set-up by the doorway, which shows the books stacked together.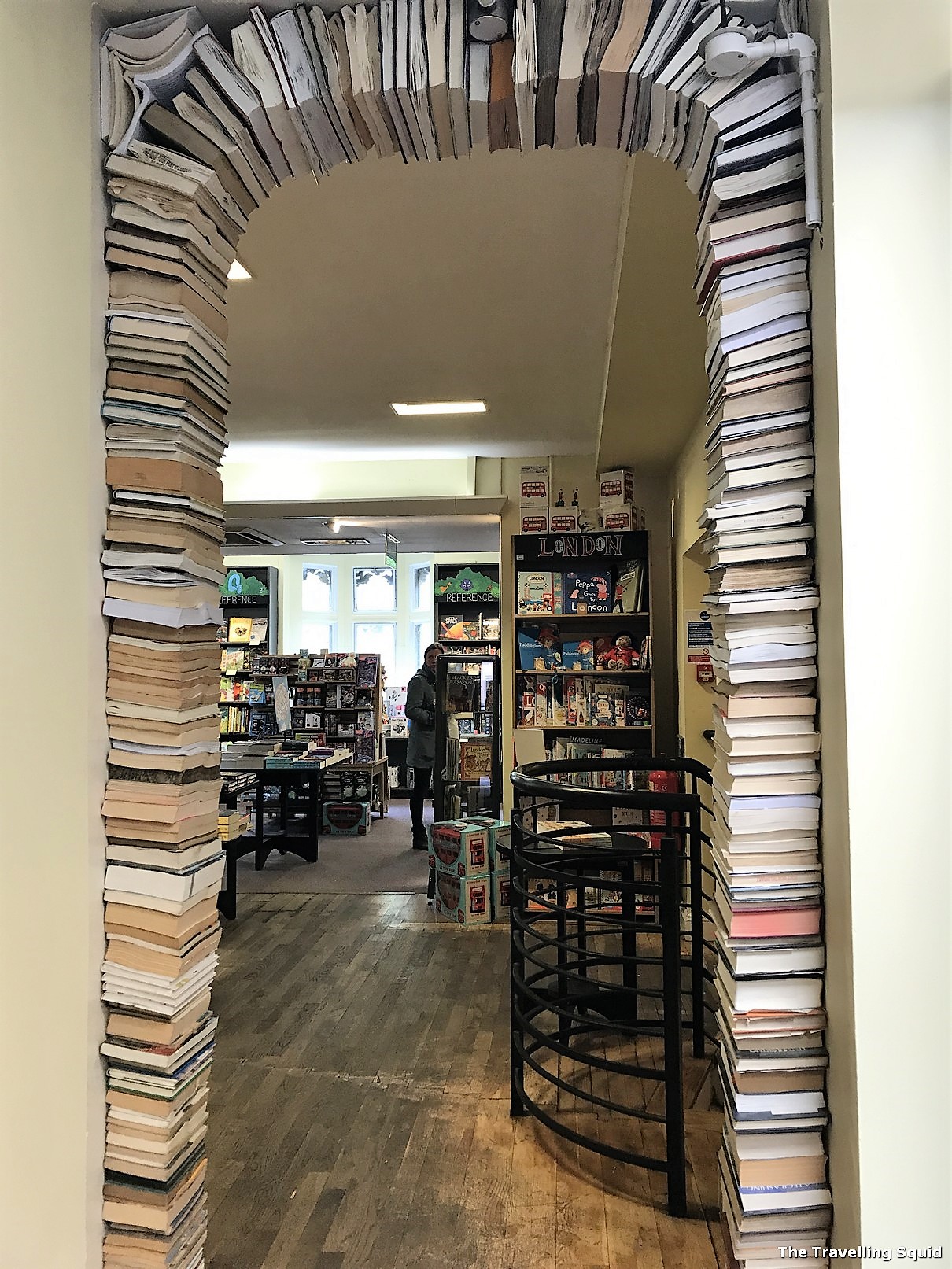 I make this confession guiltily – I did not leave Waterstones with a book. First, I was on holiday, and did not have much luggage space. Second, in an age of eBooks, I find myself not actively wanting to pursue a book which may end up sitting on my shelf collecting dust. And third, the prices of books at Waterstones were at a mark-up. I could get similar books for 10%-20% less the price from Book Depository.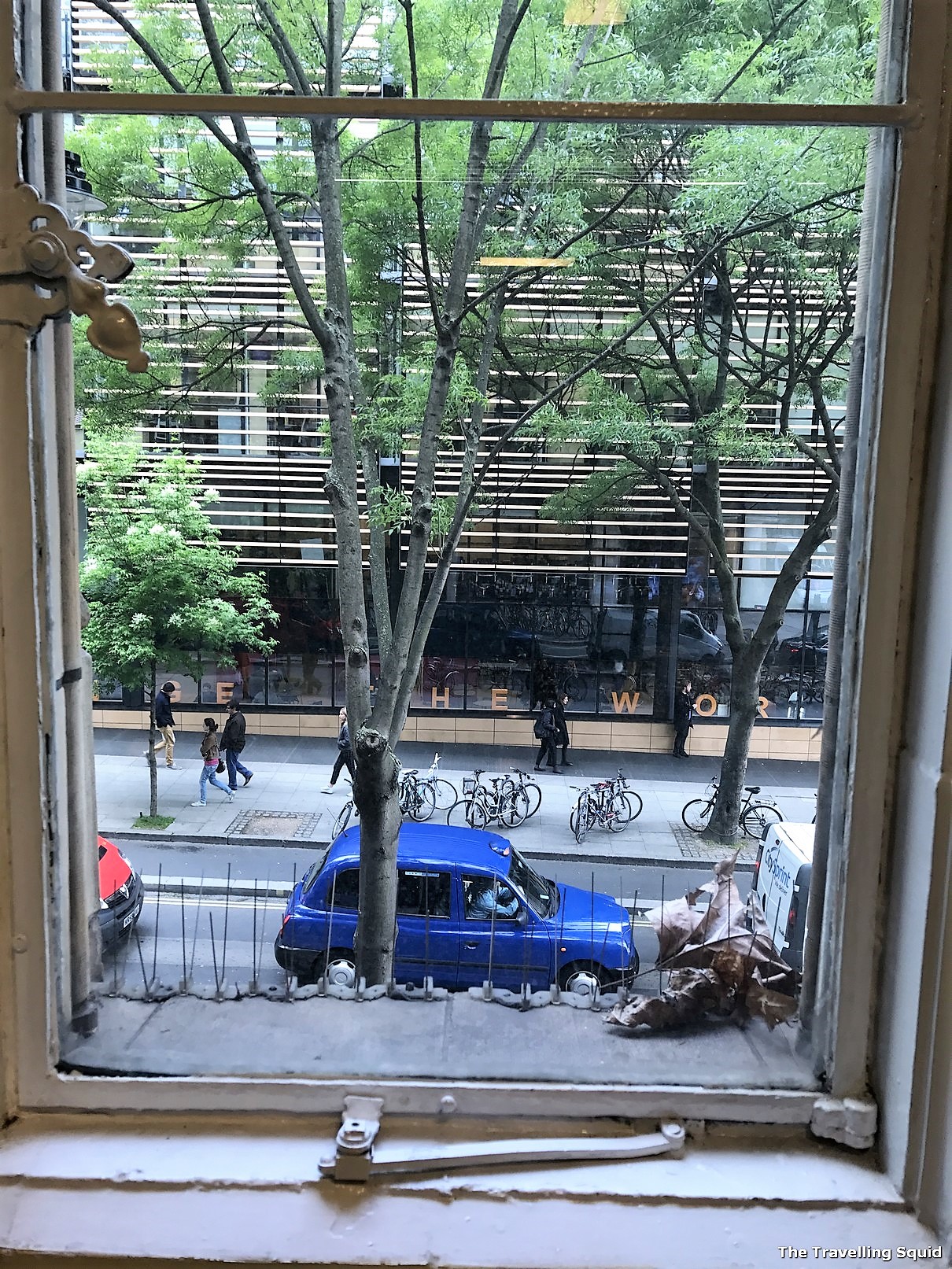 The Travelling Squid's Take
Have I, the lover of quaint, traditional bookstores caused its demise through my 'browse, leave and order online' behaviour? Maybe bookstores should charge an entry fee, or make buying a cup of coffee necessary as part of an entry fee. Otherwise, how does one break even with sky-high Central London rental rates?
Note: My concerns on the sustainability of Waterstones buisness have been allayed. According to an article on Slate.com, Waterstones is surviving well in comparison to its competitor Barnes & Noble. This Guardian article lamented that Waterstones has treated books as a commodity. To me, there's nothing wrong with that as long as the company is profit-making. Idealistic goals – they can be running in the background but business needs are imperative. 
Waterstones at Gower Street
Tel: 020 7636 1577
Email: gowerst@waterstones.com
Address: 82 Gower St, Bloomsbury, London WC1E 6EQ, UK
Website: https://www.waterstones.com/bookshops/gower-street
Wikipedia: https://en.wikipedia.org/wiki/Waterstones