Top 10 British brands which are cheaper to buy in London
To me, London is a shopping paradise. To be honest, I would say that a third of our time spent in London was dedicated to shopping. There's a wide mix of things for both guys and girls to buy, hence I thought I'd compile a list of top 10 British brands which are cheaper to buy in London. Perhaps, try to budget for 10% extra expenditure because you are bound to spend more than expected. Also before you leave, bring a credit card that has extra rewards for overseas spend – have fun!
Top 10 British brands which are cheaper to buy in London
1. Lush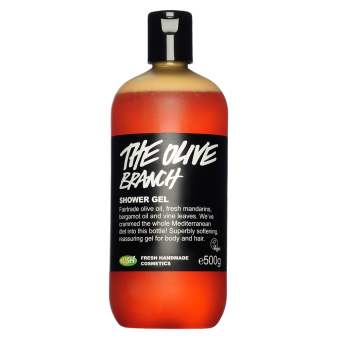 I'm sure most of you are familiar with Lush products – you'd see the bright colourful stores in major cities – Korea, US, Canada and here in Singapore. I used to think that Lush was an American brand, but it's not. The founders are actually British, and used to work for The Body Shop. Lush products are much more affordable in London. I popped by the London store and a bottle of shower gel (The Oliver Branch) was priced at £16.50/ USD21.30 for a 500g bottle. The US online store was selling it at £27/ USD35. At the Singapore online store, it was priced at SGD64/ USD47 / £36.50. That's like twice the price of that in London! 
The London store also had a 1kg bottle, going for a relatively affordable £28. At this point, I must say that the 1kg bottle was not sold on US and Singapore online stories. Therefore the conclusion is clear – if you're a fan of Lush products, try to get them in London!
Visit:  Lush – 175-179 Oxford St, Soho, London W1D 2JS, UK, Opens from 10am – 9pm daily and 11.30am – 6pm on Sundays).
2. Marks and Spencer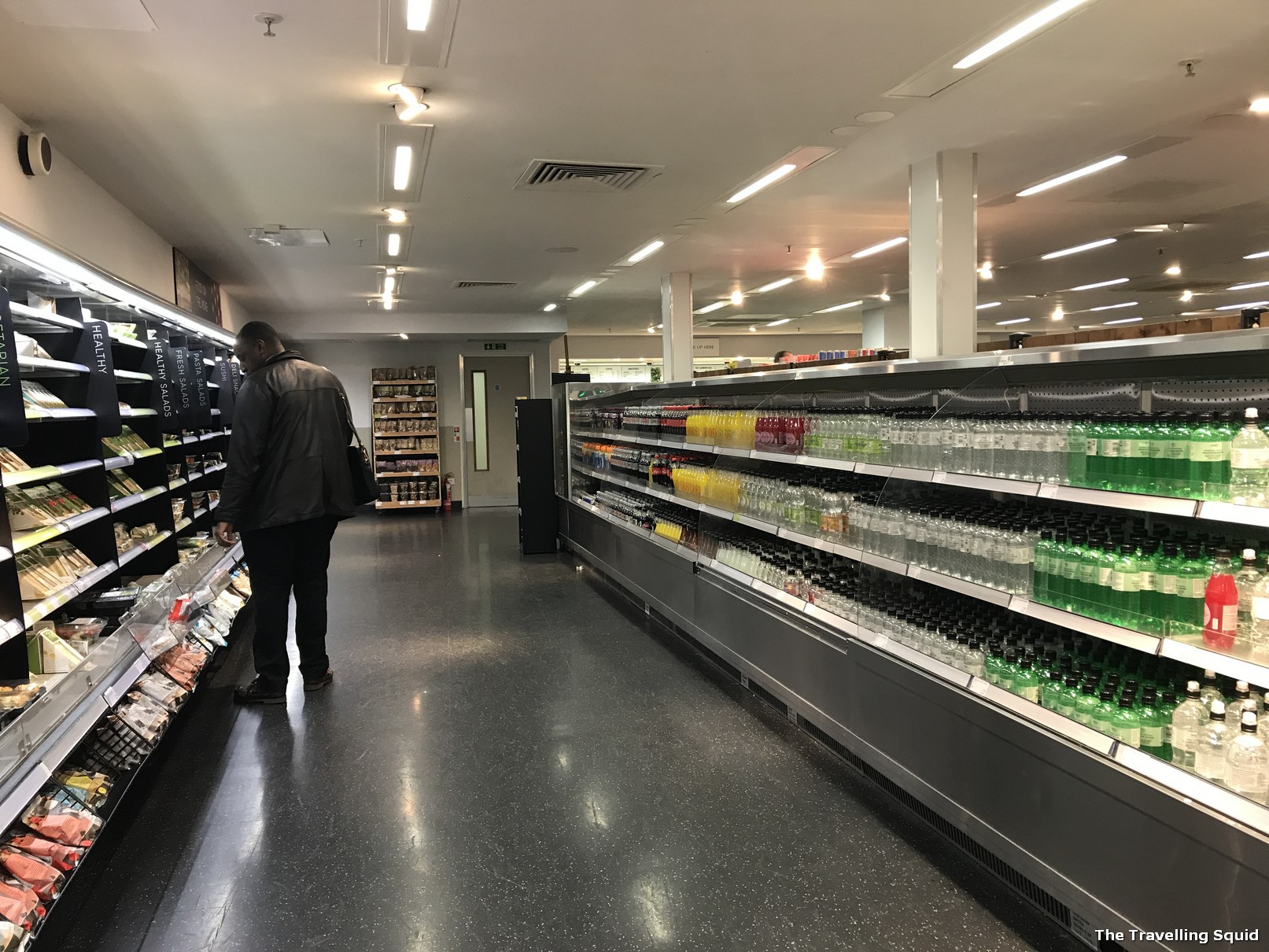 Marks and Spencer is available is many countries around the world, and their products are rather accessible. But at their stores in London, the food selection is massive (better than what you would get elsewhere) – and the chocolates on sale, good and value for money. They even have Marks and Spencer cafes at some stores.
Visit: Marks and Spencer (it's next to Lush!)  – 173 Oxford Street, 9am to 9pm daily except 12pm – 6pm on Sundays
3. Crabtree & Evelyn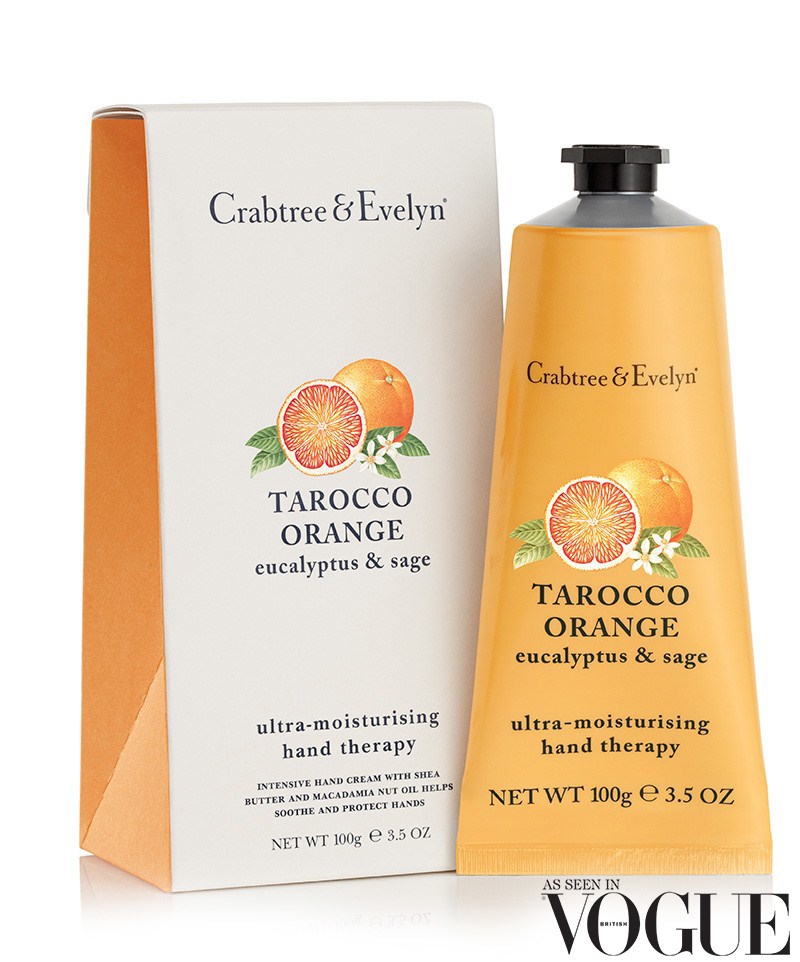 I'm a big fan of Crabtree and Evelyn products, but never could allow myself to indulge on the products in Singapore. The hand creams and cookies are famous, and very value for money. I remember buying quite a few tubes of handcream when I was there. It cost £18/ USD23.30 for a tube of 100g handcream. There was a promotion for one to purchase two tubes and get one for free – which made it really value for money.
In Singapore, it cost SGD33/ USD24.20/ £18.80  for a tube of 100g hand cream. The biscuits are about £7/ USD9 / SGD12.25  per cyclindrical tin, compared to the price tag of SGD18 / USD 13.20/ £10.20  per tin in Singapore.
Visit: Crabtree & Evelyn – 151 Regent St, Mayfair, London W1B 4JD, UK, 10am – 8pm daily, except Sunday, 11am – 7pm on Sunday.
4. Warehouse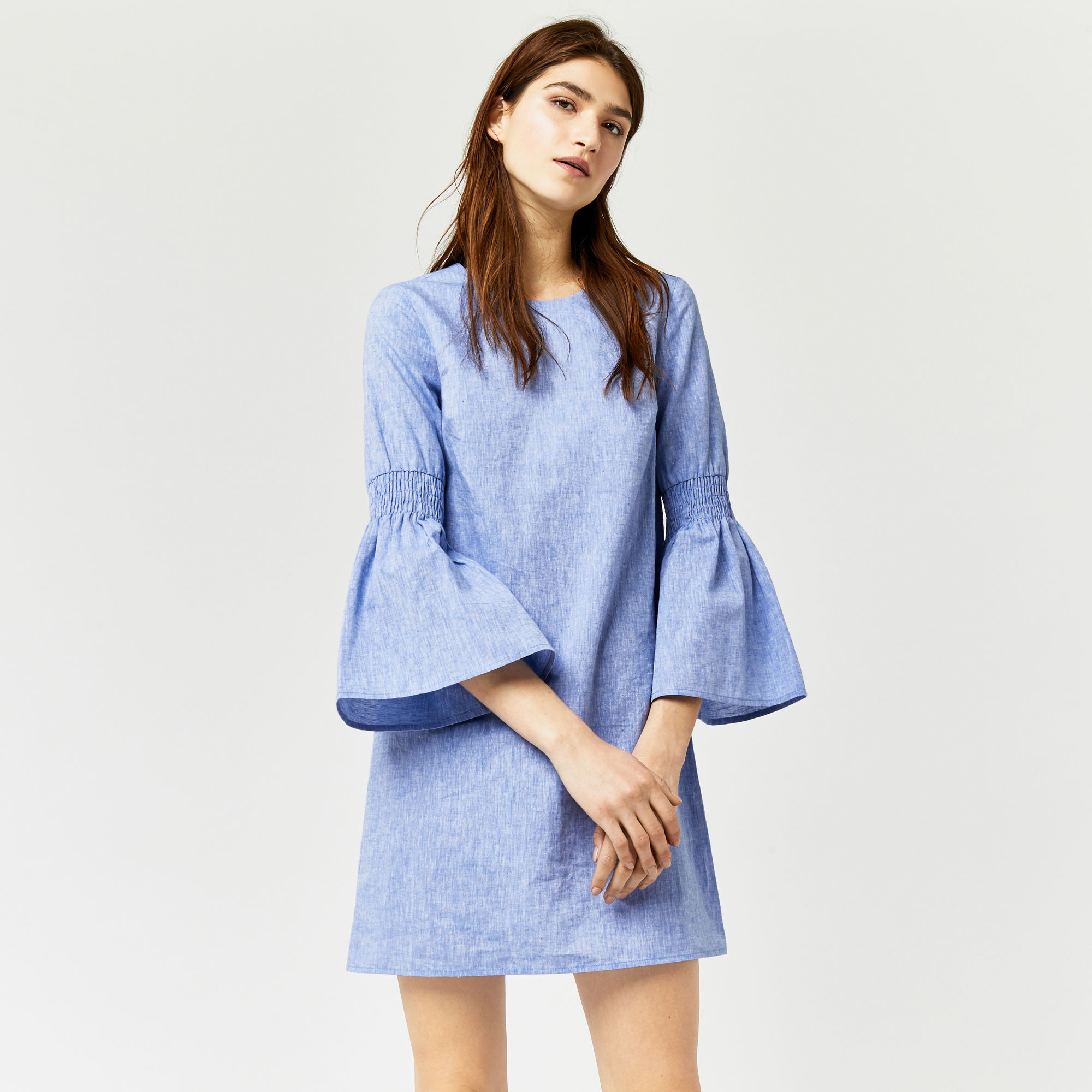 I love Warehouse designs and their clothes are well made. Unfortunately they are rather expensive in Singapore. Therefore I made it a point to visit the Warehouse store when I was there. For instance, a Chambray Smock sleeve dress cost £42/ USD54 /SGD74 , but in Singapore it sells for SGD109/ USD80/ £62. In other words, it cost about 1.5 times more in Singapore.
Visit: Warehouse – 264 Oxford Street, London. There is also a store on 19-21 Argyll Street. Stores are open from 10am – 8pm on weekdays, and 12pm – 6pm on Sundays. Click here for more information.
5. Superdry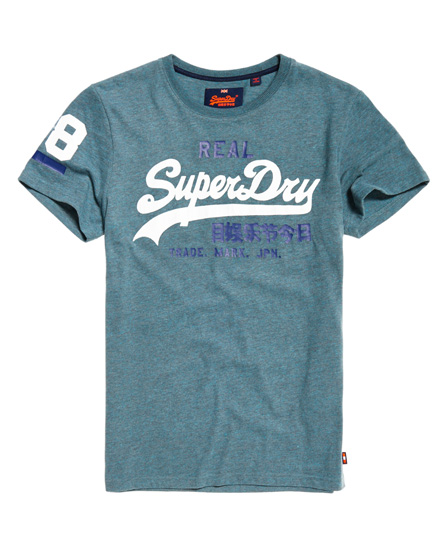 Despite the somewhat deceptive Japanese characters on its T-shirt designs, Superdry is a British high-street fashion brand. I visited its international store and a men's T-shirt with the intricate Superdry logo is priced at about USD50/ £38.70. In London, it's priced at £26, USD34. The store on Regent Street is huge and has a wide selection. For Superdry fans, visiting London seems like a must.
Visit: Superdry – 103-113 Regent St, Mayfair, London W1B 4HL, UK, 10am – 8pm daily, except Sunday, 11.30am – 6pm on Sunday.
6. Other British high-street brands – Topshop, Dorothy Perkins and Miss Selfridge
If you're keen on these brands, do check them out in London! The Topshop store in London is huge too, but I did not buy anything. Was saving the moolah for Warehouse.
7. Men's dress shoes from British shoe makers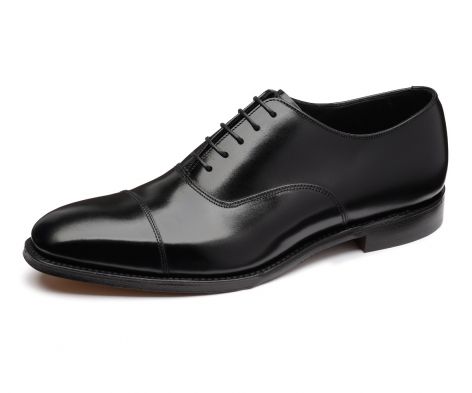 If you're looking for a good pair of men's dress shoes, Loake Shoemakers might be the place to be. It's much more affordable to be buying a pair of shoes there, than buying them on online stores. They do have shoes for ladies and casual brogues as well. A dress shoe will set you back by £200, about £100 cheaper than if you were to order via international e-commerce sites.
Visit: Loake – 39C Jermyn Street, London, Opening hours: Monday – Saturday, 10.00am to 6.00pm and Sunday, 11.00am to 5.00pm.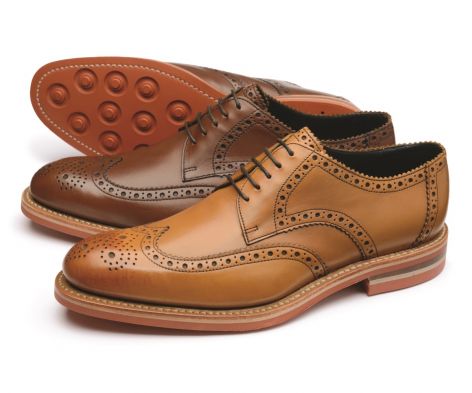 8. Clarkes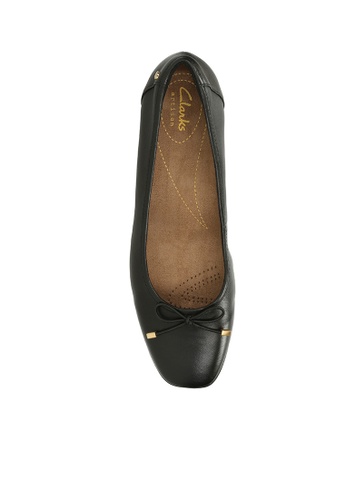 There is no better comfortable shoe than Clarkes. I must say that even though I do not find Clarke's designs to be the most trendy, they are super comfortable, perfect if your job requires you to walk or stand a lot. The savings should you buy the shoe in London is great. Take an example of the Candra Light Slip Ons. It cost £55 / USD71.35 / SGD97  in London, but in Singapore, it's a hefty SGD199/ USD146/ £113, about twice the price in London.
9. Whittard tea
If you're looking for a legit English breakfast, Whittard tea is for you. It is available in Singapore on Lazada, unfortunately at SGD13.80/ USD10.15 / £7.85 for 25 tea bags. Friend K recently helped to bring back two boxes, and it was SGD9/ USD6.61/ £5.10 for 50 tea bags.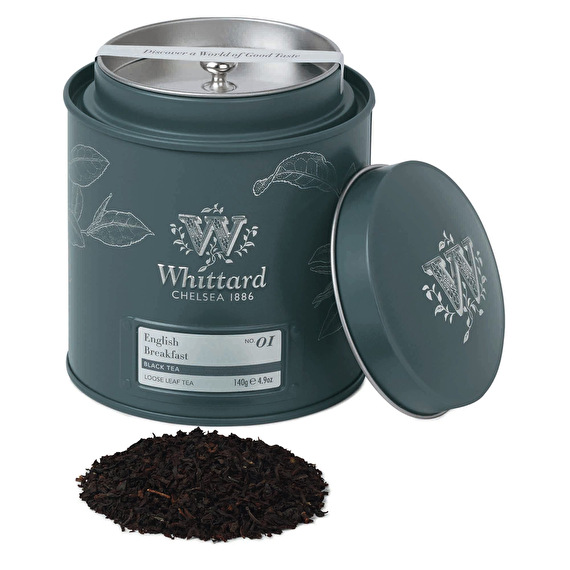 Visit: Whittard – 43 Oxford Street, Opening hours 9am – 8pm. Except on Sundays. It opens at 10am.
10. Sipsmith, London Dry Gin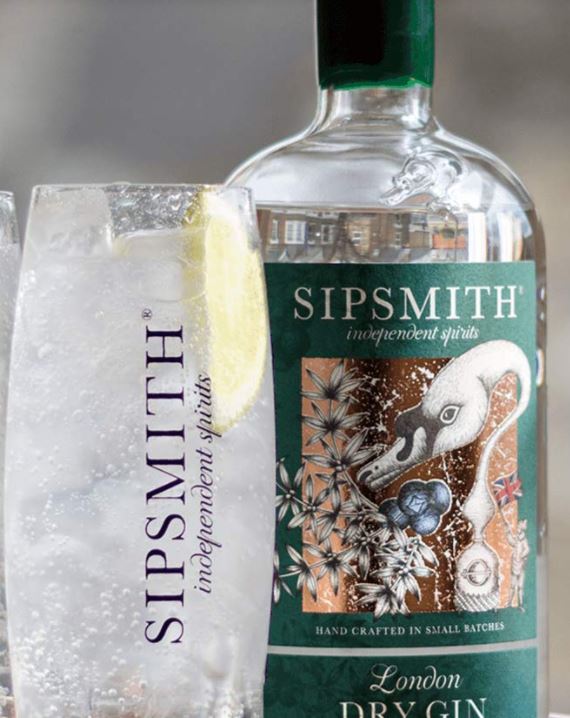 Sipsmith is how a gin should be – punchy, smooth and balanced. It sells for about £28/ USD36 / SGD49 per 700ml bottle in the UK. In Singapore it's a hefty SGD88/ USD65 / £50 per 700ml bottle, about 1.5 times the price. You get my drift. Sipsmith can be purchased from major supermarkets and online stores.
*Pricing accurate as of time of publication. 
The Travelling Squid's Take
London is bursting with opportunities to shop – treasure them. If you can think of more brands, please drop a comment in the box below. Enjoy! Shop while you get the peace and assurance that you're getting a good deal, right in London. Oh, I just thought of this… is Burberry more affordable here in London?