Planning a one day itinerary in Glencoe – A nutshell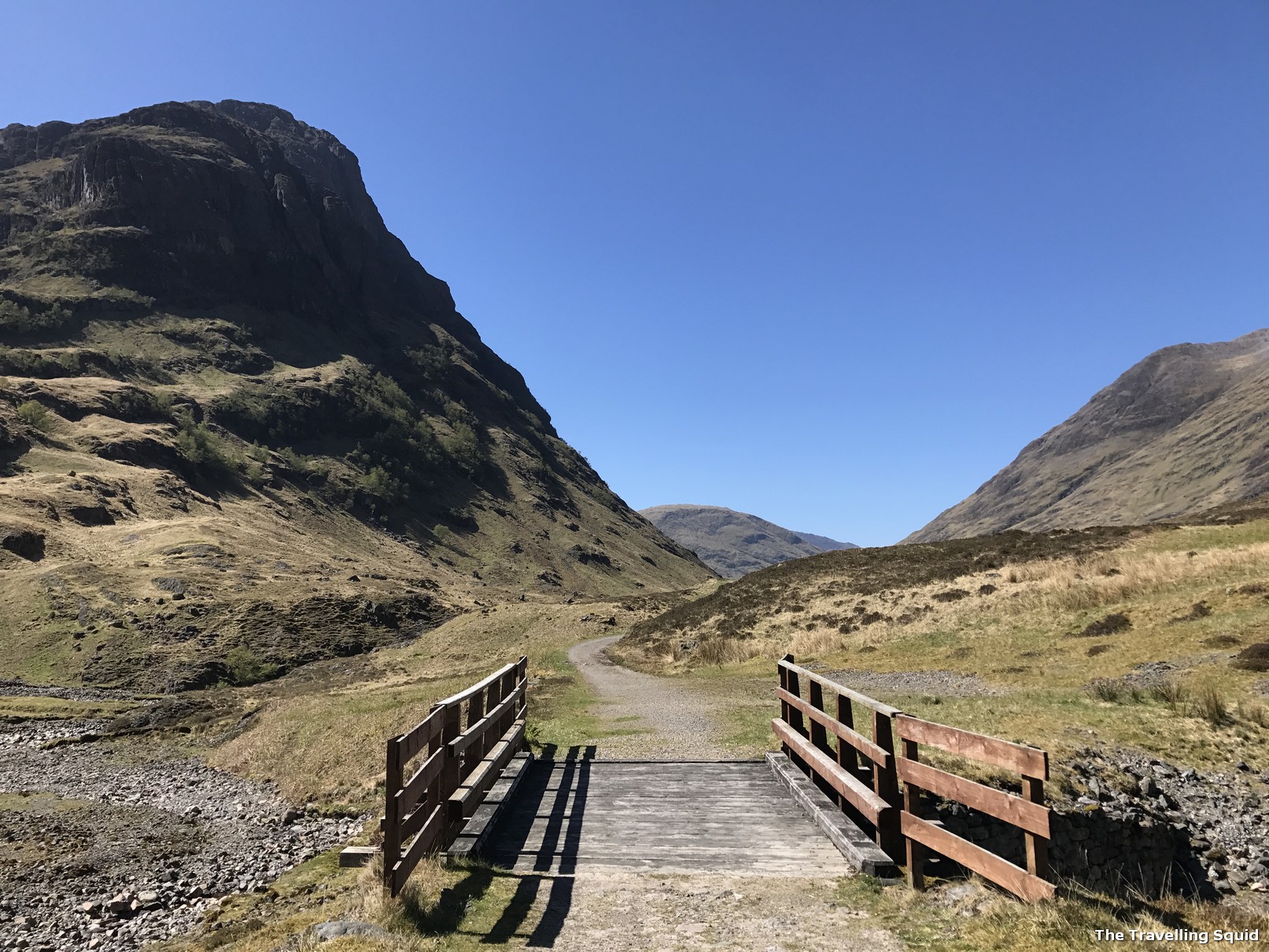 To be honest, we spent a really short time in Glencoe, just one day and a night. We were choosing between visiting Isle of Skye and Glencoe in the Scottish Highlands, but decided that we could give both a shot as the landscapes were just so different. We visited Glencoe in May, and it was really sunny. The weather was cool, but around us, the hills were mostly brown, with some plants drying out. That said, the trails are easy, nothing too tiring on the knees. My only regret is that we didn't have directions to the Lost Valley walk until after they were shared with us by our BnB hosts. By then, we were scheduled to move on to the Isle of Skye. I've done a post based on directions given to us on the Lost Valley Walk – do let me know if it's useful. Here are some tips for planning a one day itinerary in Glencoe:
Accommodation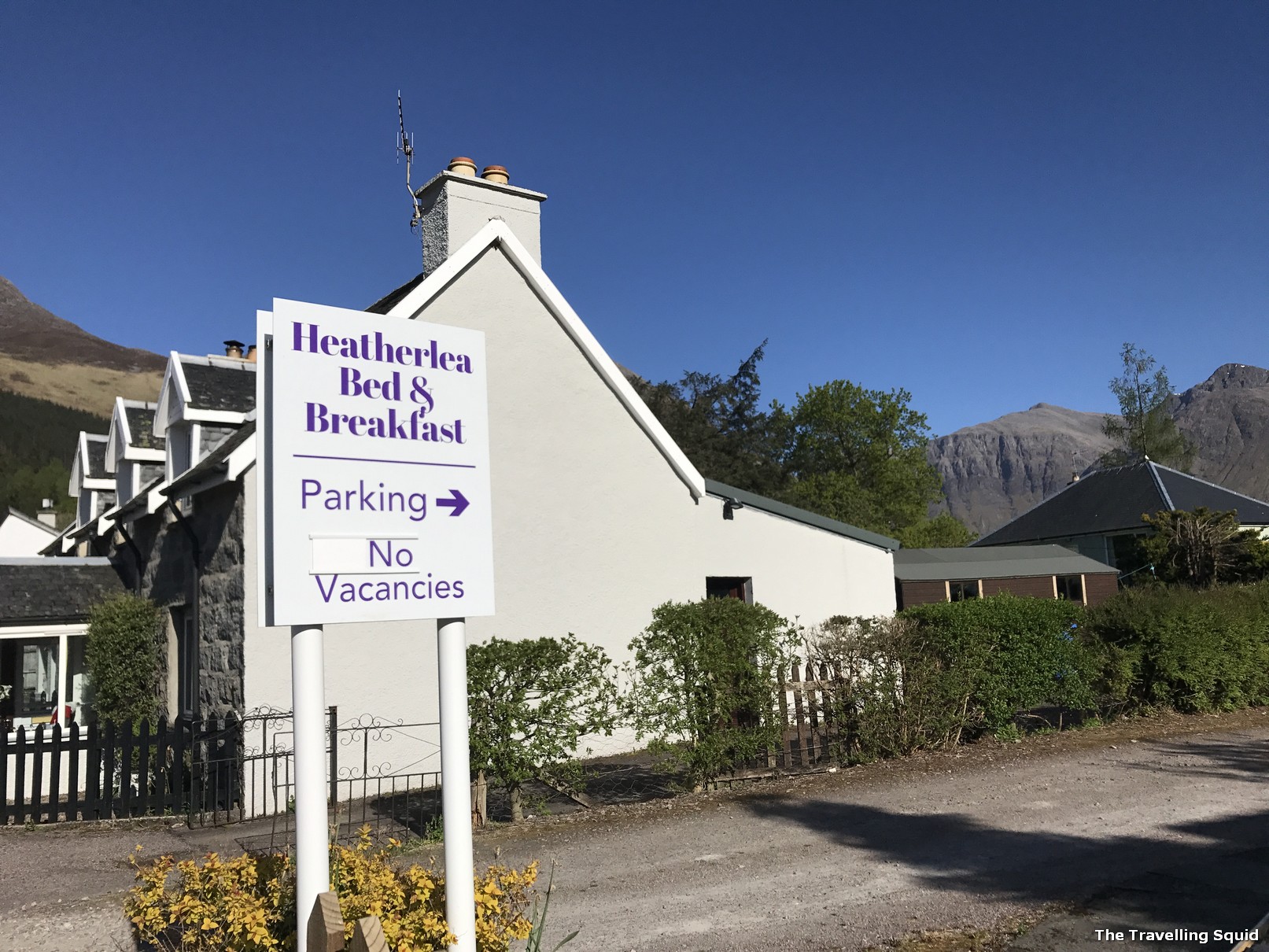 We stayed at a Bed and Breakfast, Heatherlea BnB which was really good value for money. The rooms were clean and I recalled filling a glass of water from the tap in the toilet. The water was so fresh! It tasted as if I was having a cold bottle of Evian mineral water. We slept with the windows open at night and the air was really fresh. The experience was priceless.
Food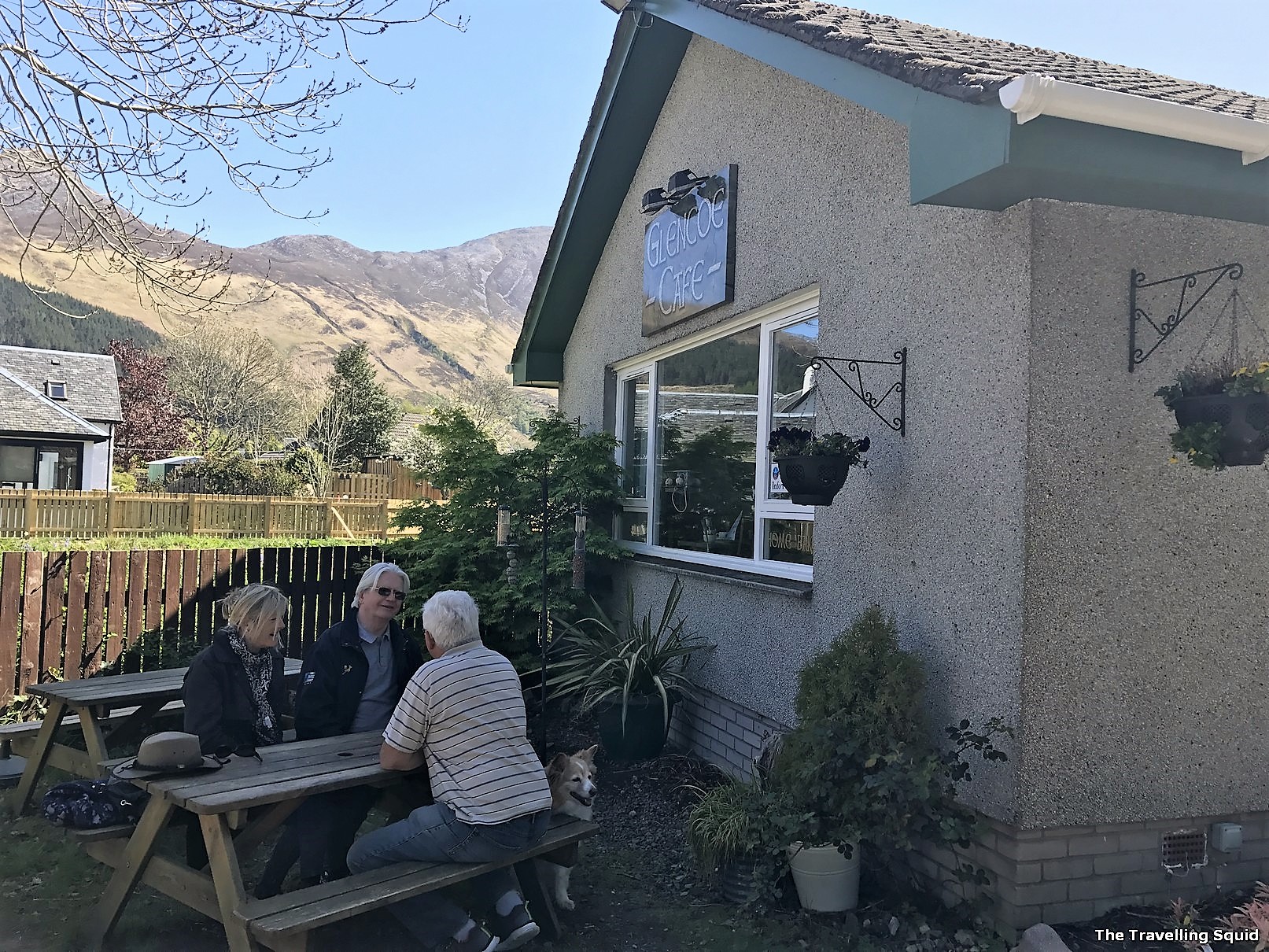 To be honest, we just had two meals outside in Glencoe, so we don't have that many suggestions. But I did like Glencoe Cafe very much – it was quaint and frequented by locals, the perfect place to get your morning's coffee fix. Breakfast at Heatherlea B&B was delicious too.
Hiking Trails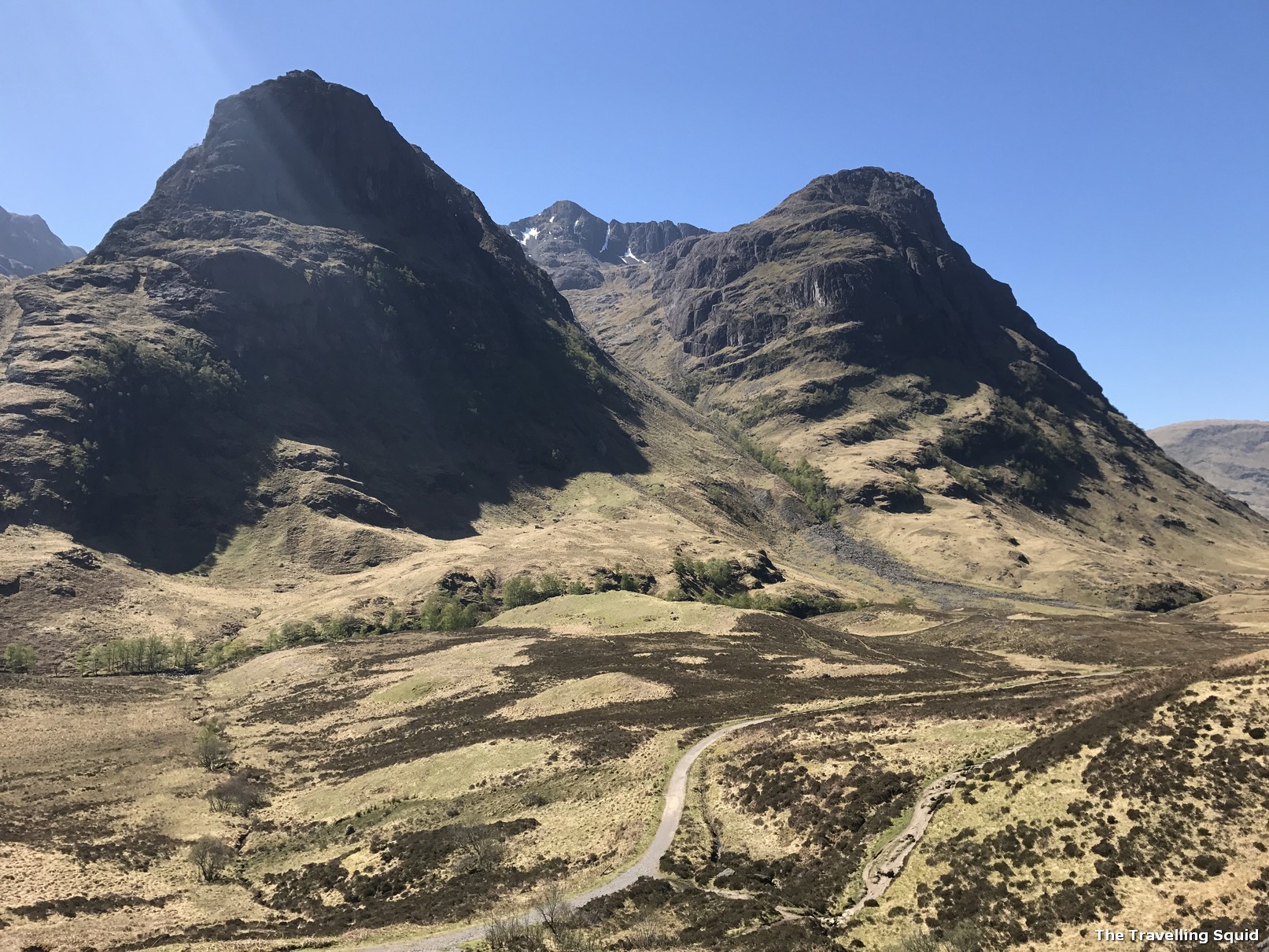 As shared earlier, we didn't hike that much during our trip to Glencoe, but did go up a trail high enough to get the hilly shots and that of a river. Here are also some directions to the Lost Valley Walk, courtesy of our BnB hosts, Jo and Helen.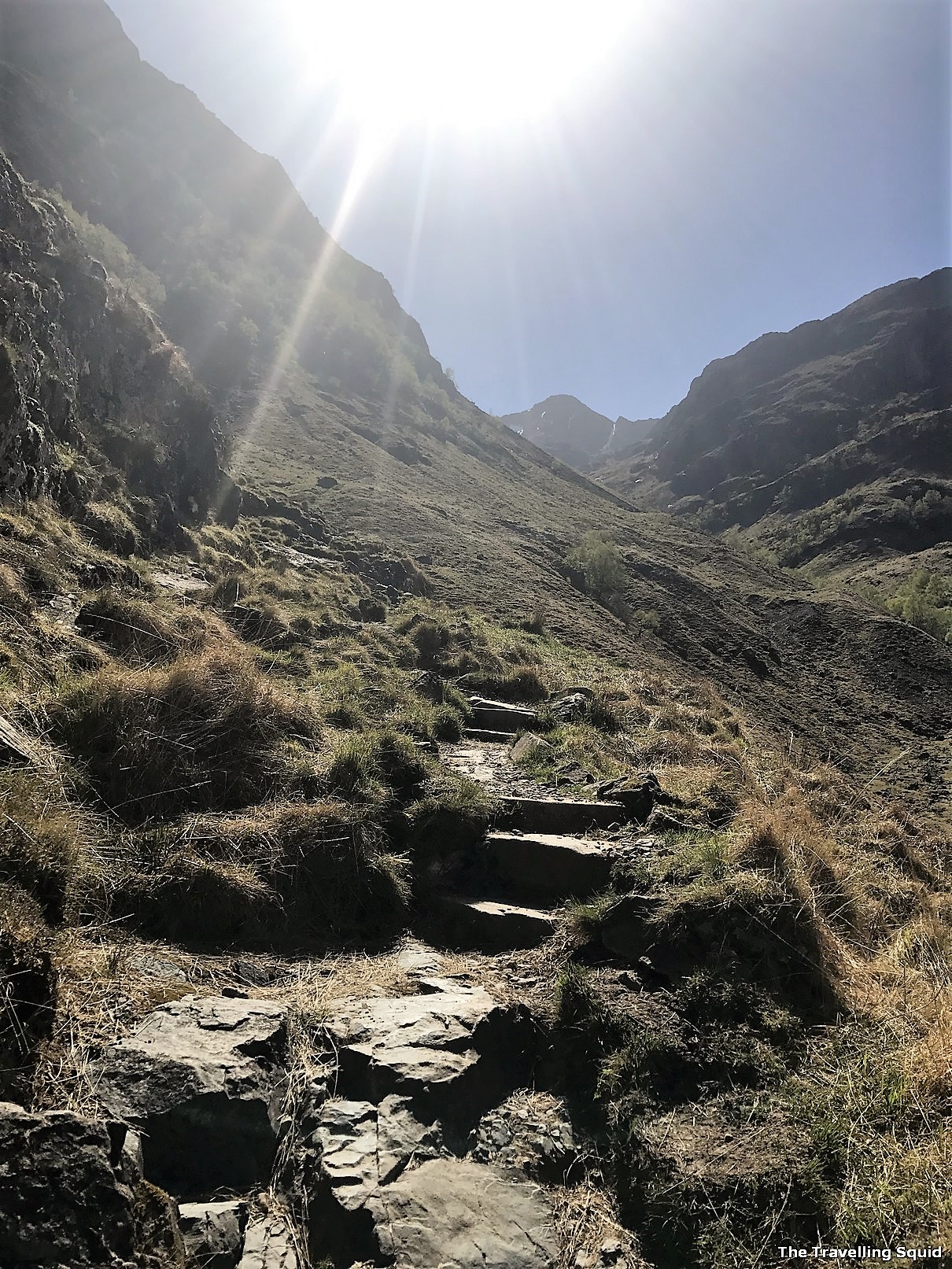 The Travelling Squid's Take
If you're planning on visiting Glencoe, I'd advise you to visit during the spring months of Mar – Apr, or perhaps after the summer months in August when it's less warm. The landscapes would be much greener and less dry, though you may find it a bit harder to trek due to more frequent rainfall. It's also useful to drive – you get from one place to another really quickly, and it's helpful as you go looking for food too.
Have you visited Glencoe? Do share your experience in the comment section below.