Review: Having brunch at Glencoe Cafe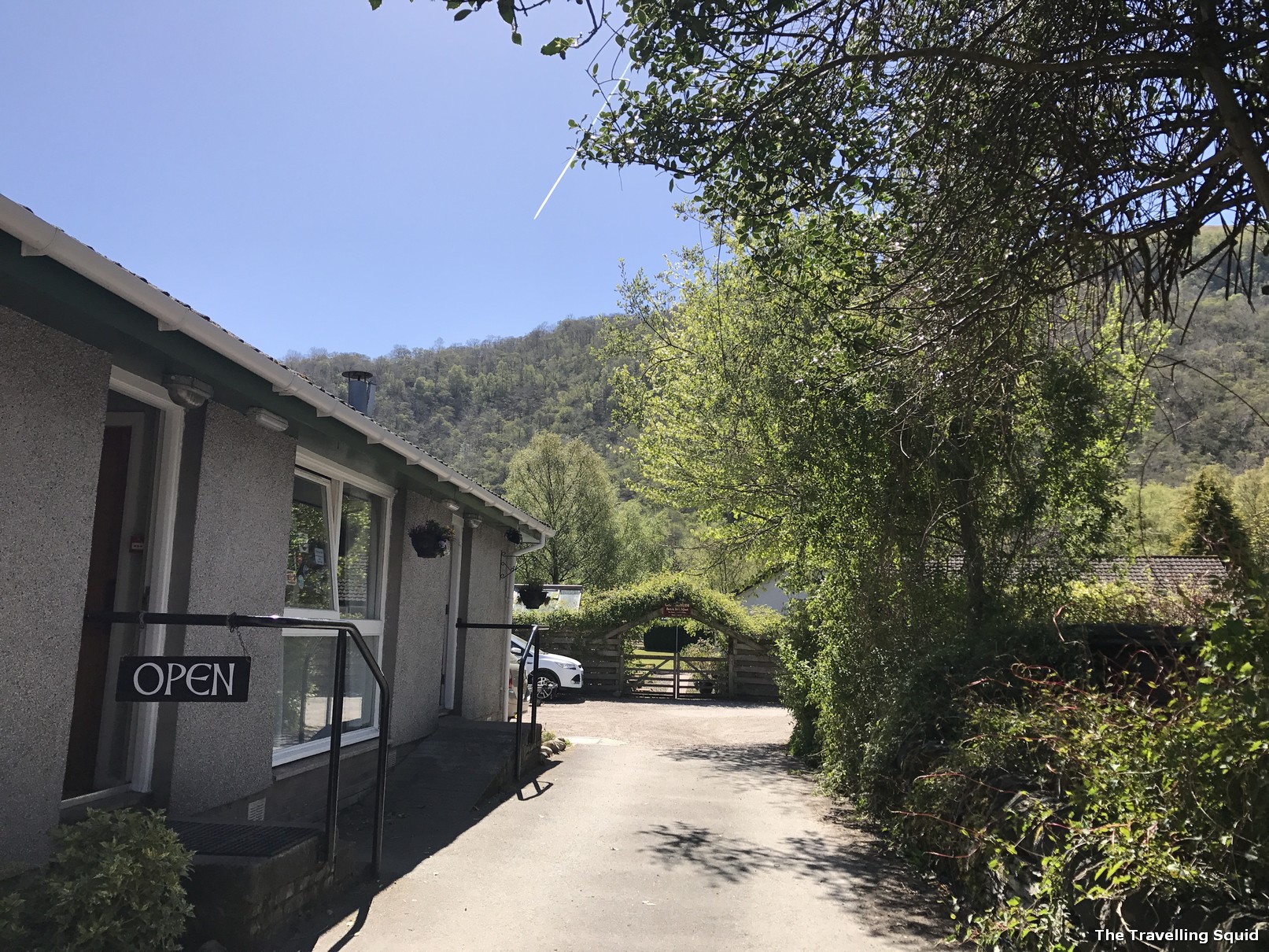 If you're planning for a hike around Glencoe, I'd suggest that you have brunch at Glencoe Cafe before starting your morning. Reason being, the walks are energy-intensive and a coffee and a bagel may help to add fuel to power those legs later on. We arrived around 11am, and they were in the midst of changing menus from breakfast to lunch.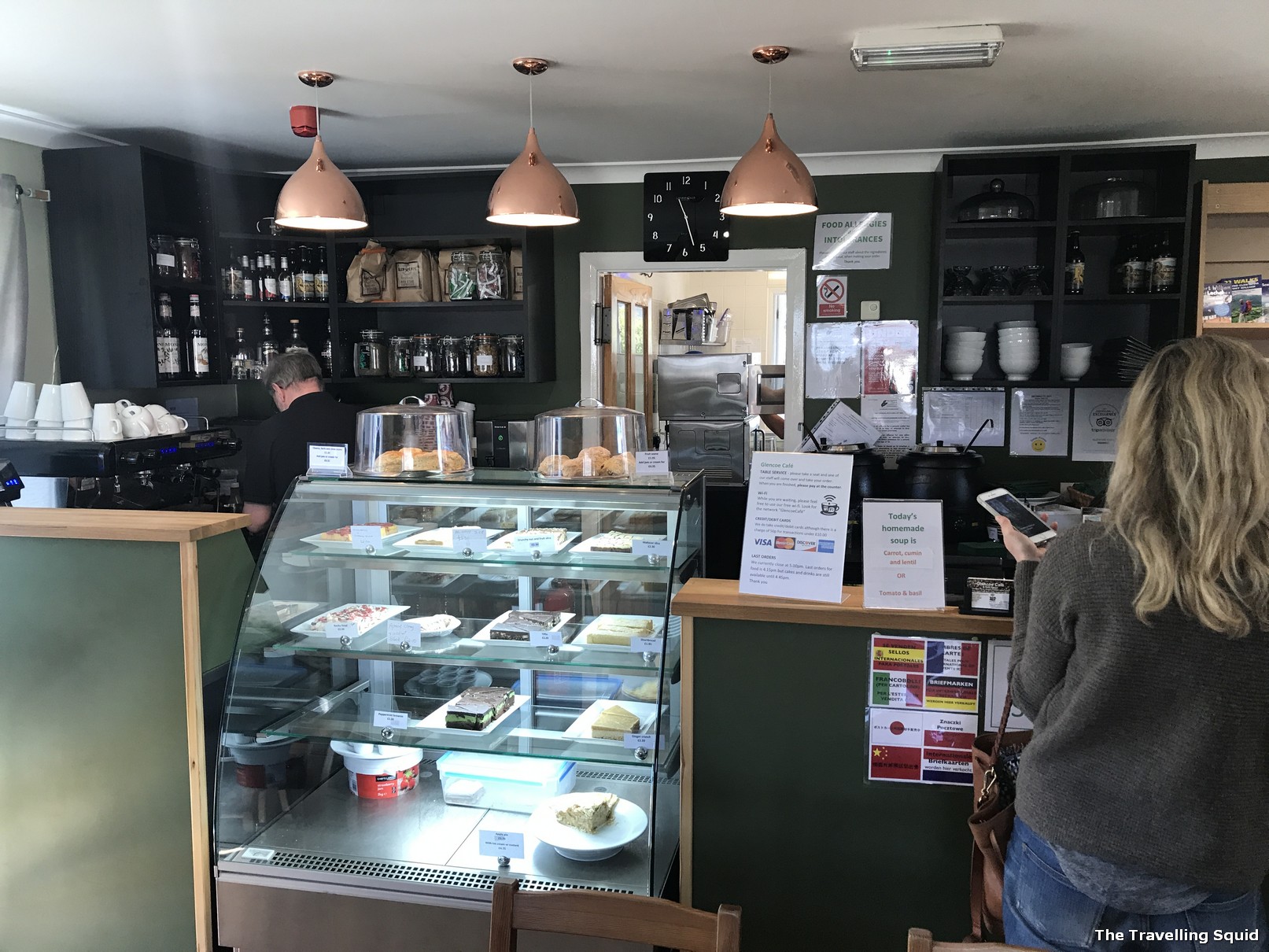 It has a decent lunch menu on offer, selling a variety of soups, sandwiches, scones and baked potatoes. The full list is below – they have meals for kids too.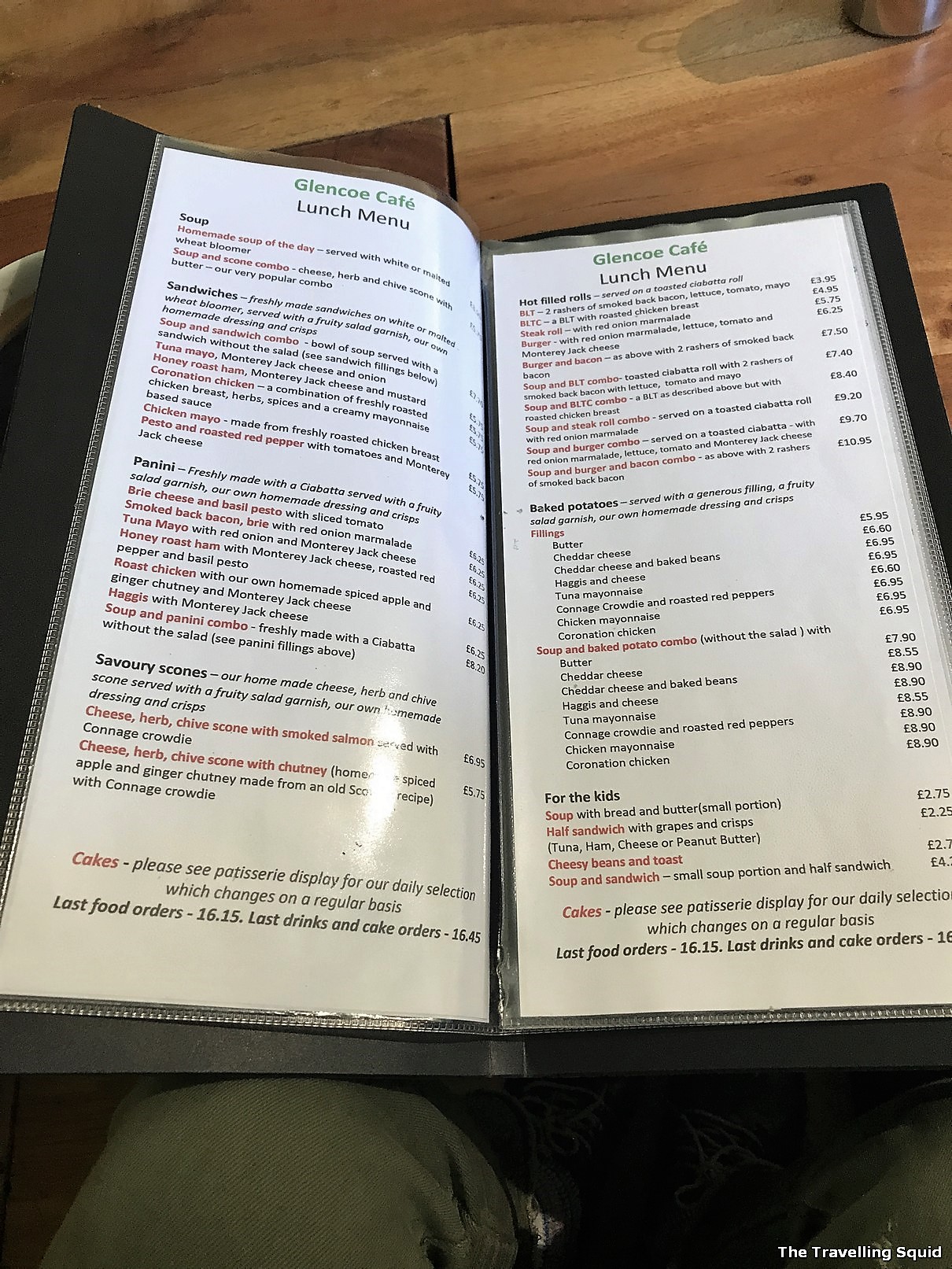 The alcoholic drinks were pretty interesting. Of interest was the 'Hug in a Mug', a signature concoction by the cafe owners : ) Here, you will not find the famed single malts of Oban and Talisker. Instead, an Edradour single malt from Scotland's smallest traditional distillery is served. Visited the site and it actually looks quite legit.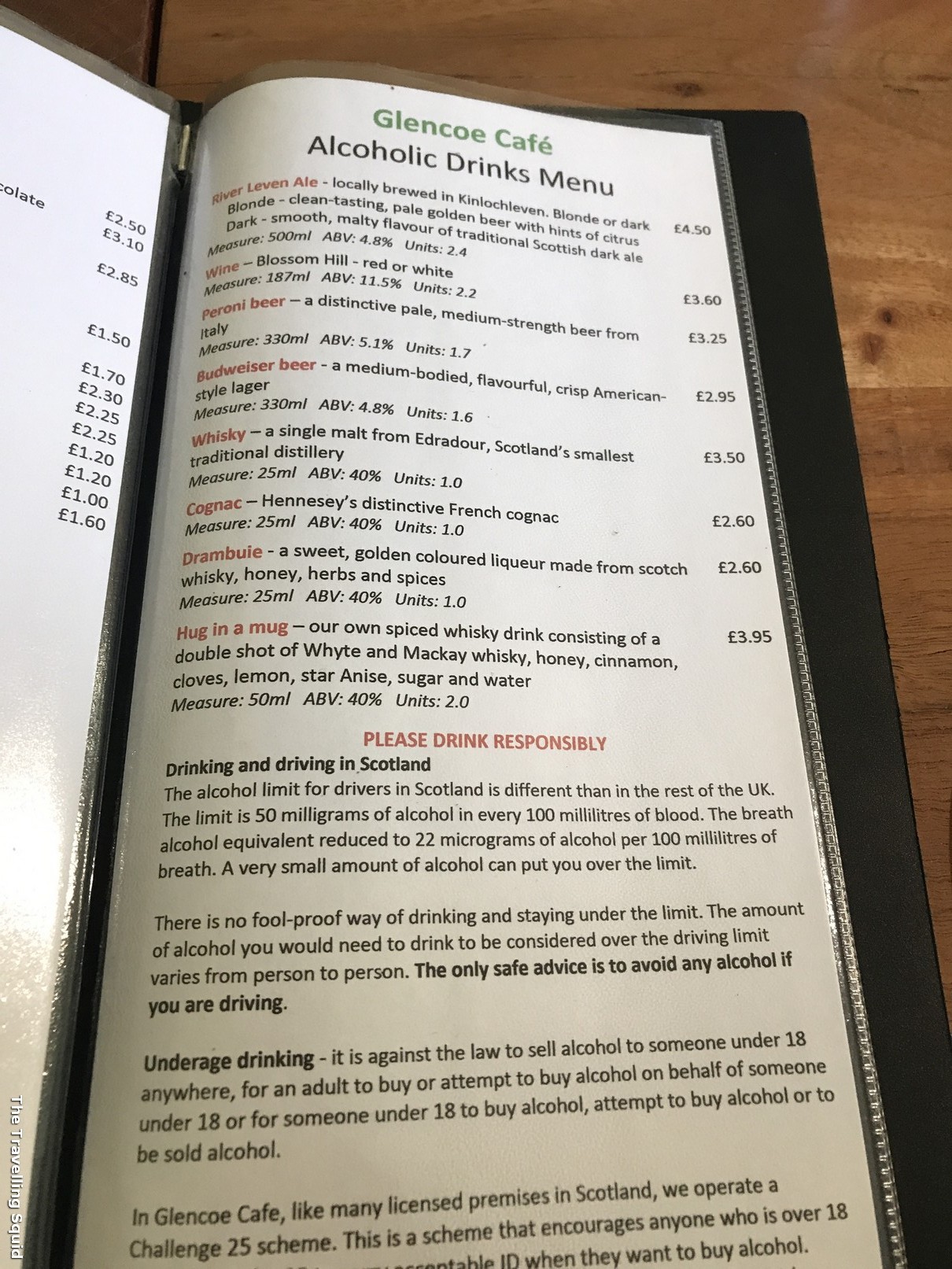 But I digress. My lunch, of a cream cheese smoked salmon bagel was pretty good, just rather filling especially since we just had breakfast at The Ranald Hotel in Oban. I don't recall eating all of it, but the food was put to good use, especially when we did our trek.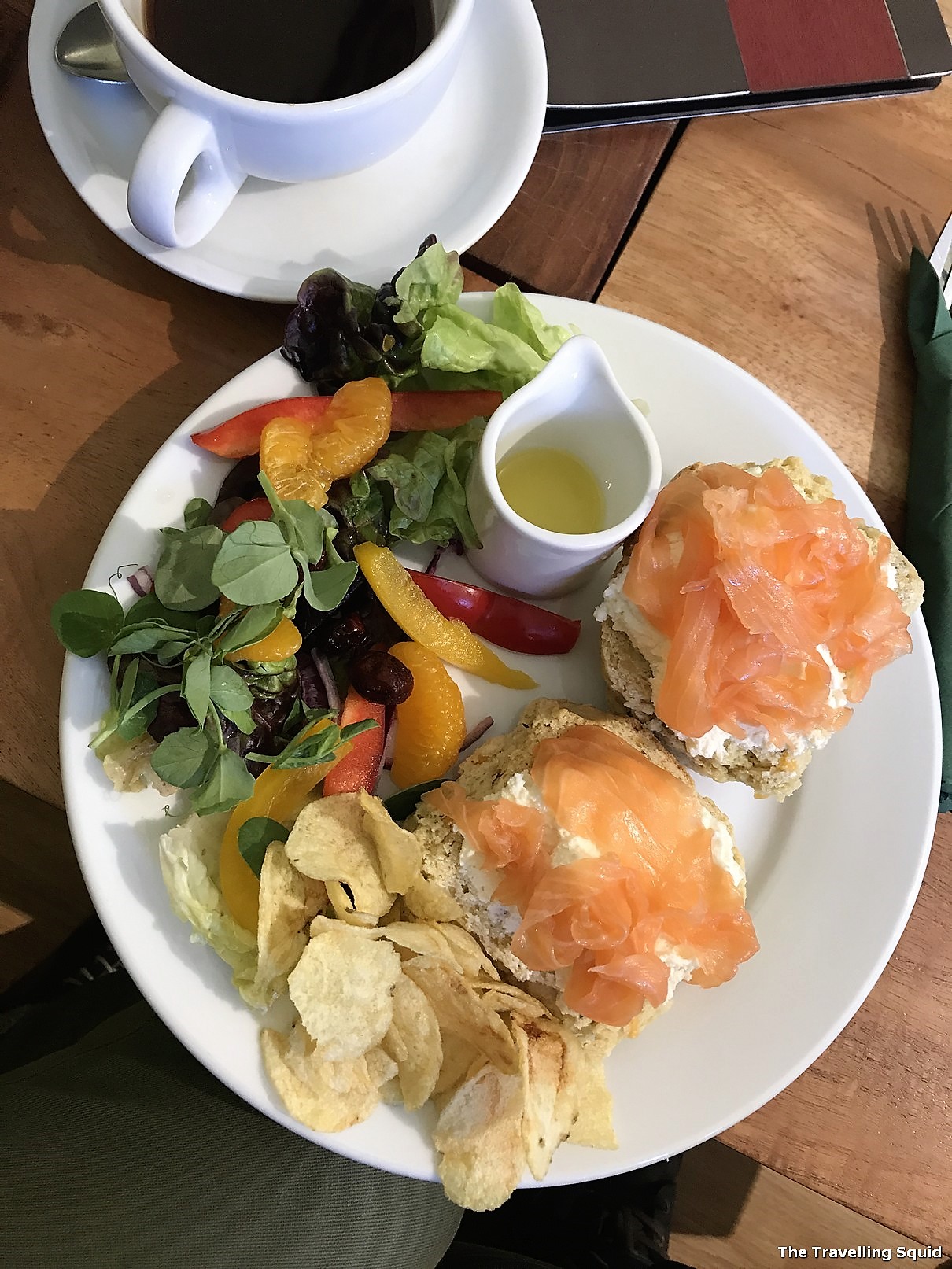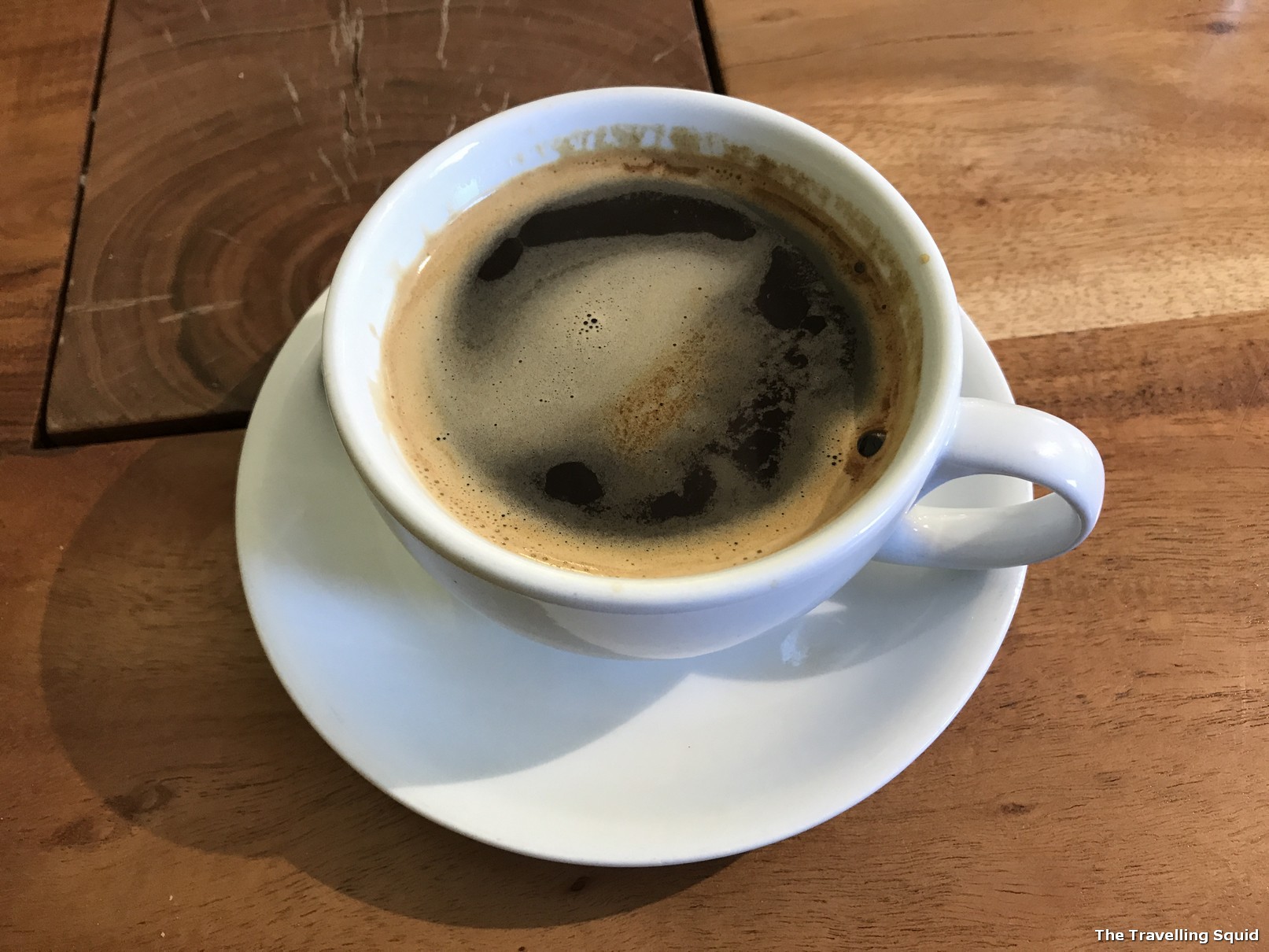 Little shop of Glencoe merchandise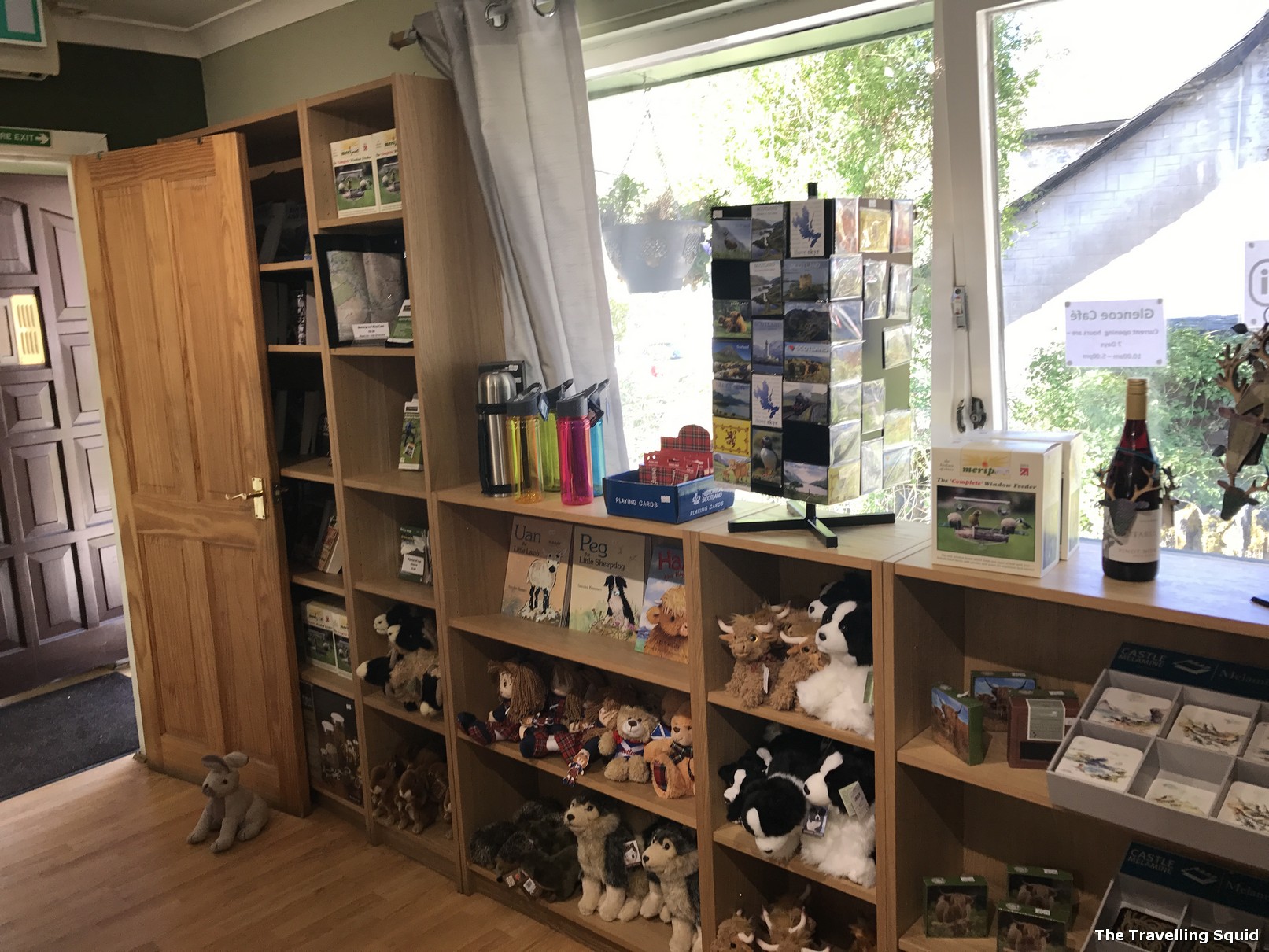 The Travelling Squid's Take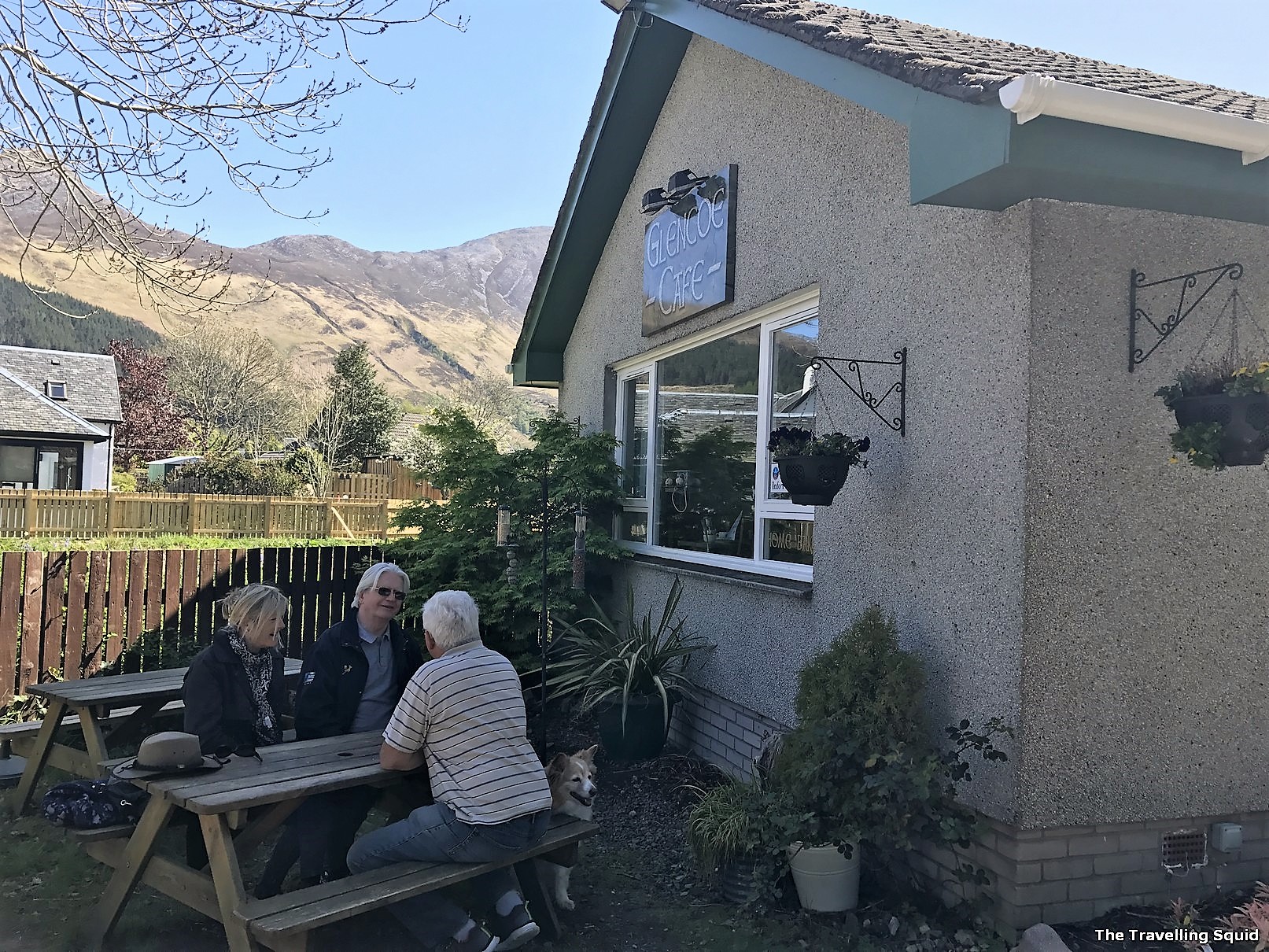 The Travelling Squid's Take
It's a pity that we were in Glencoe for a somewhat short period of time. It was nice to observe how this homey cafe was ran – the customers knew the owners, and were in some banter of their own. Outside the cafe, we spotted people chilling at the tables, enjoying the weather, company and the place outside. They were not rushing off to scale the Glens (valleys) surrounding us. Perhaps, when I'm done travelling  this world, I could find a little corner just to chill, while watching the mountains around me.
Have you been to Glencoe Cafe? Feel free to drop a review/ comment of your own.
***
Having brunch at the Glencoe Cafe
Address: Glencoe, Ballachulish PH49 4HP, United Kingdom
Phone: +44 1855 811168
Opening hours: 10am – 4pm daily
Website: http://www.glencoecafe.co.uk/ (Under construction at the time of publication of this article.)