Review of our stay at Heatherlea B&B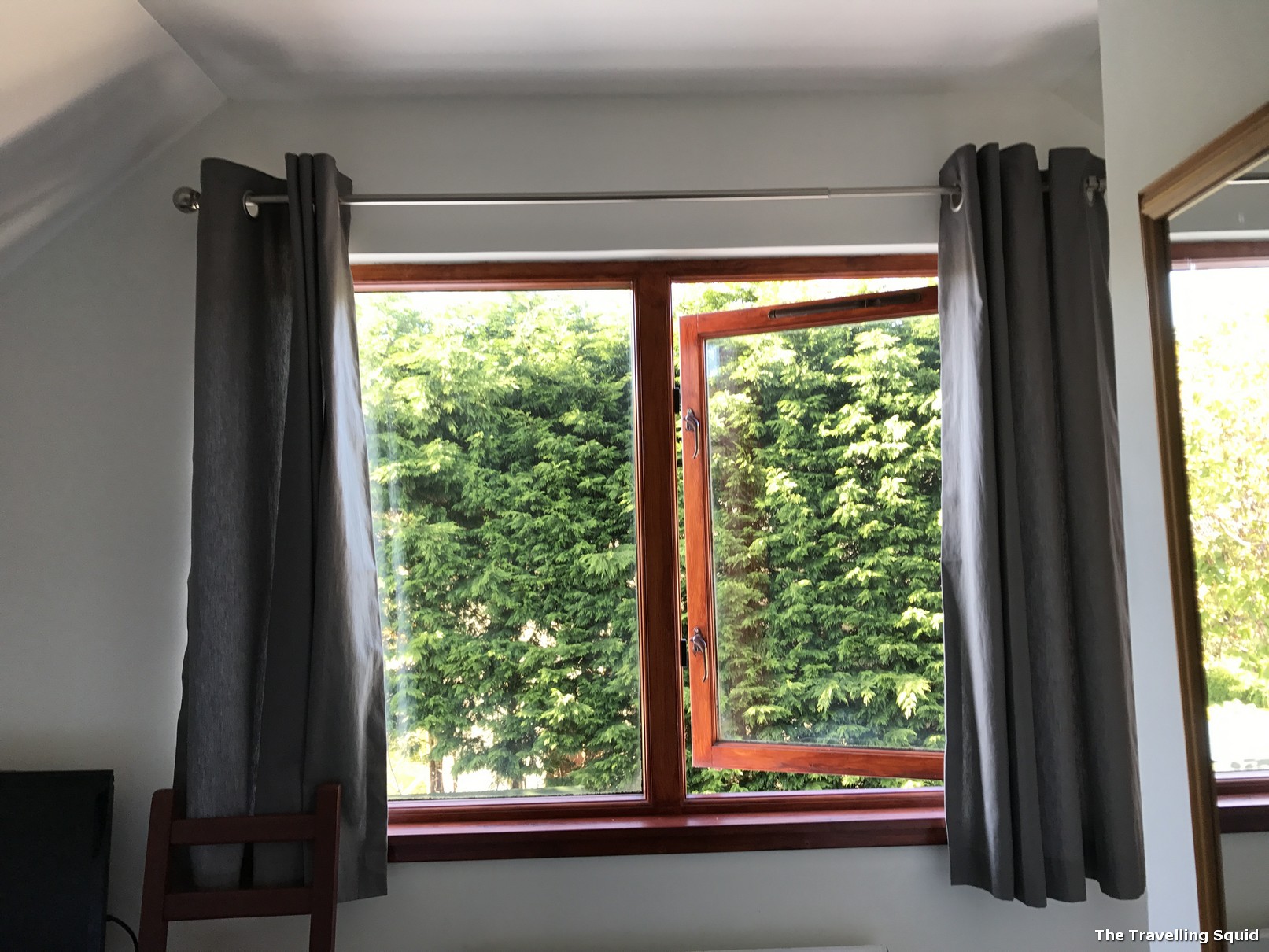 Heatherlea B&B was one of the most affordable places we stayed at during our trip to the UK. It cost us SGD132/ £73 per night for a twin room with a  private shower facility. What stood out for this B&B was not only the simple and clean rooms, the lovely breakfast we had in the morning, but the hospitality of our hosts, Helen and Jo. We wanted to find out about the Lost Valley trail, and they furnished us a map with directions on how to get there. It was very comprehensive – they also gave permission for me to use it for an earlier post. 🙂 Hope you find that, and the review of our stay at Heatherlea B&B helpful!
Location/ Parking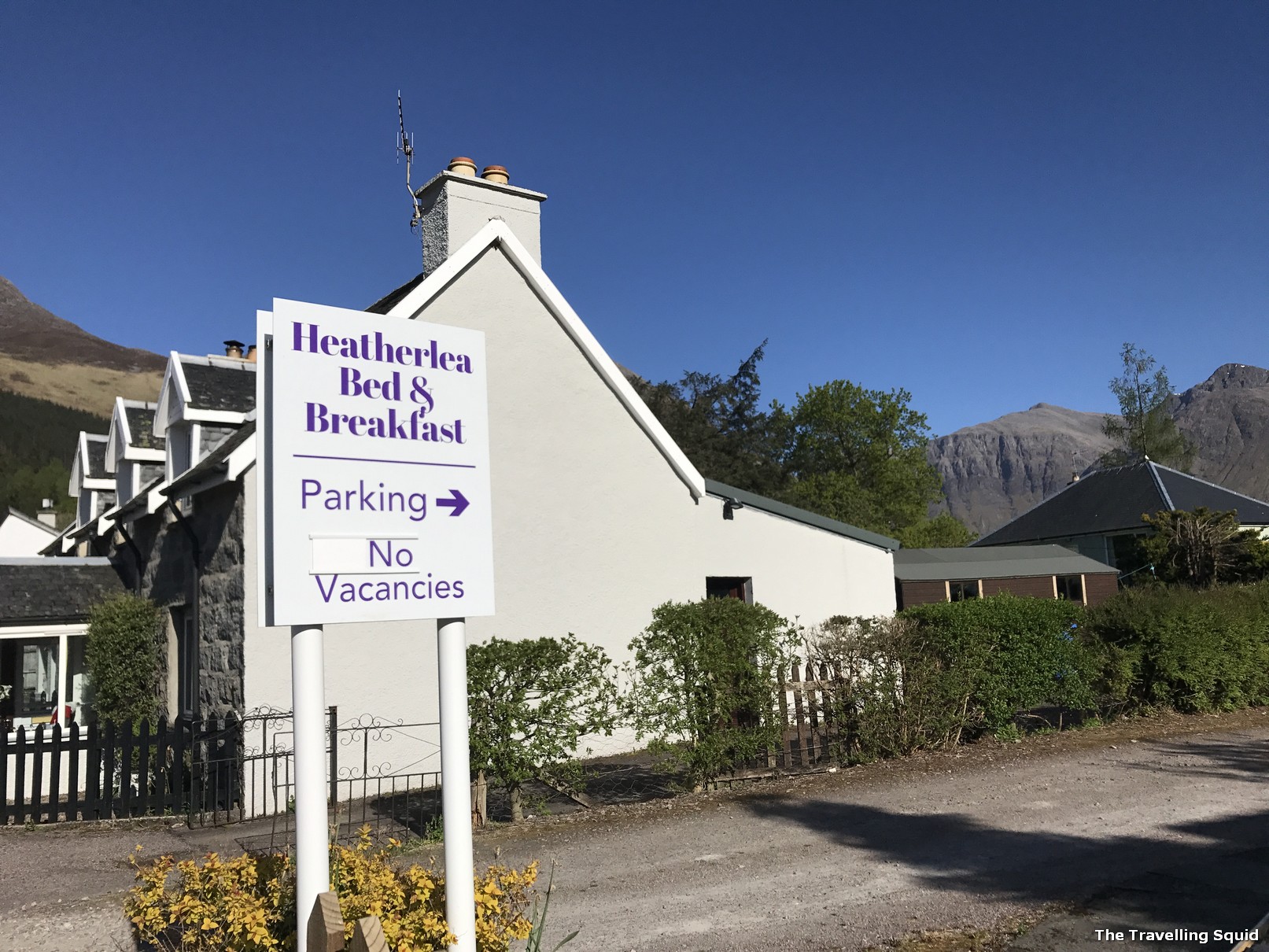 Heatherlea B&B is located in the middle of Glencoe village. It's easily accessed by car and you get clear directions based on the signage. There is parking space located right outside the house.
When we arrived, our host gave us a brief on the requirements – basically your shoes would have to be kept by the door – which is perfectly fine with us as we do not wear our shoes into our homes : ) It's a non-smoking establishment. If you're staying for more than one night, you're expected to be in the BnB between 10.00 – 16.00am. You can't consume take-away food  in the bedrooms too.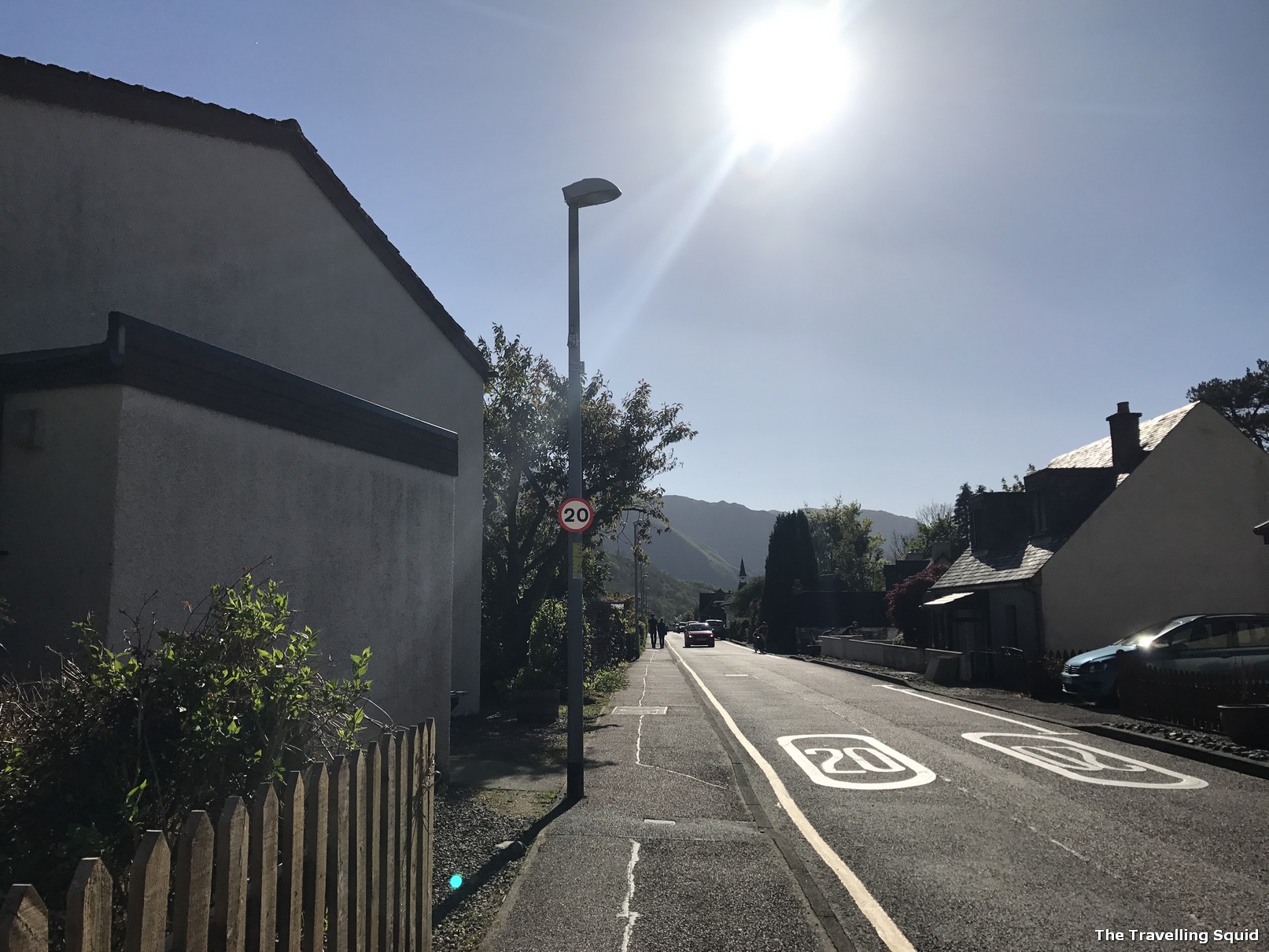 The Room
The room was simple – it came with a television, wifi (very importantly), and a little chest of drawers which we could store our belongings. The bed was quite comfy – I liked that the roof was slanted in.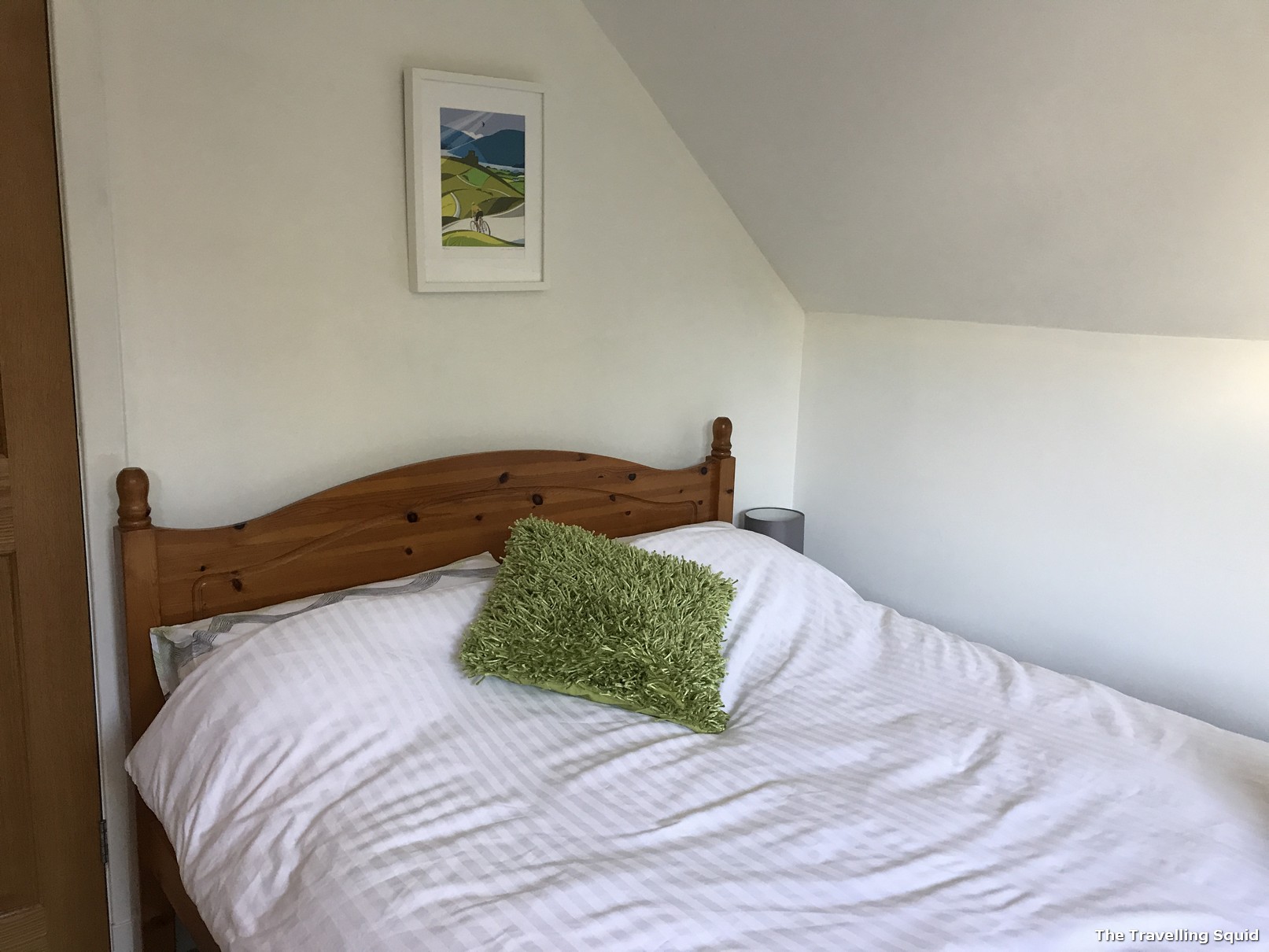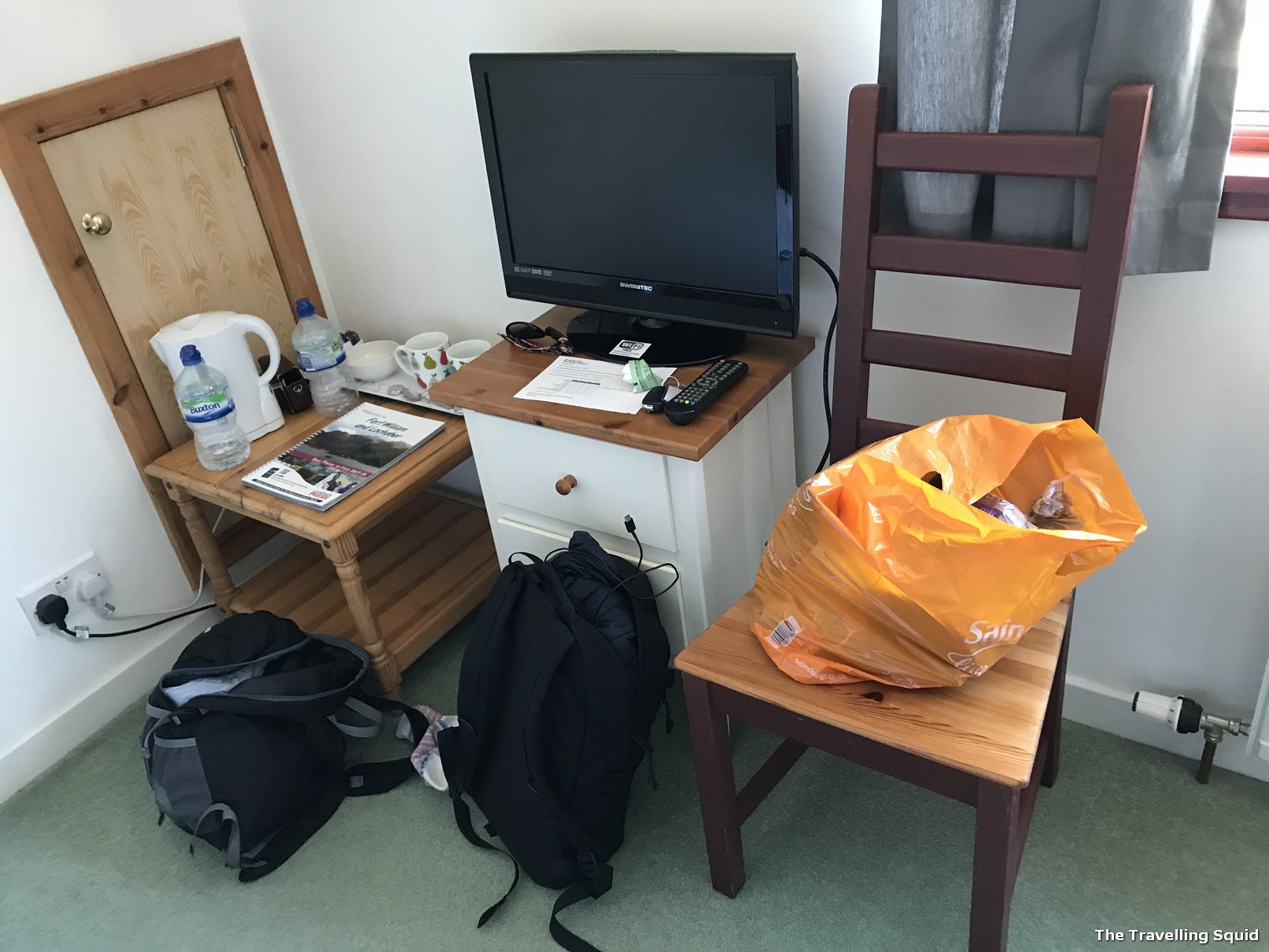 The Bathroom
The bathroom was kept very clean, and I was in all when I tasted water from the tap – it was like brushing your teeth with a bottle of Evian mineral water. Perfect.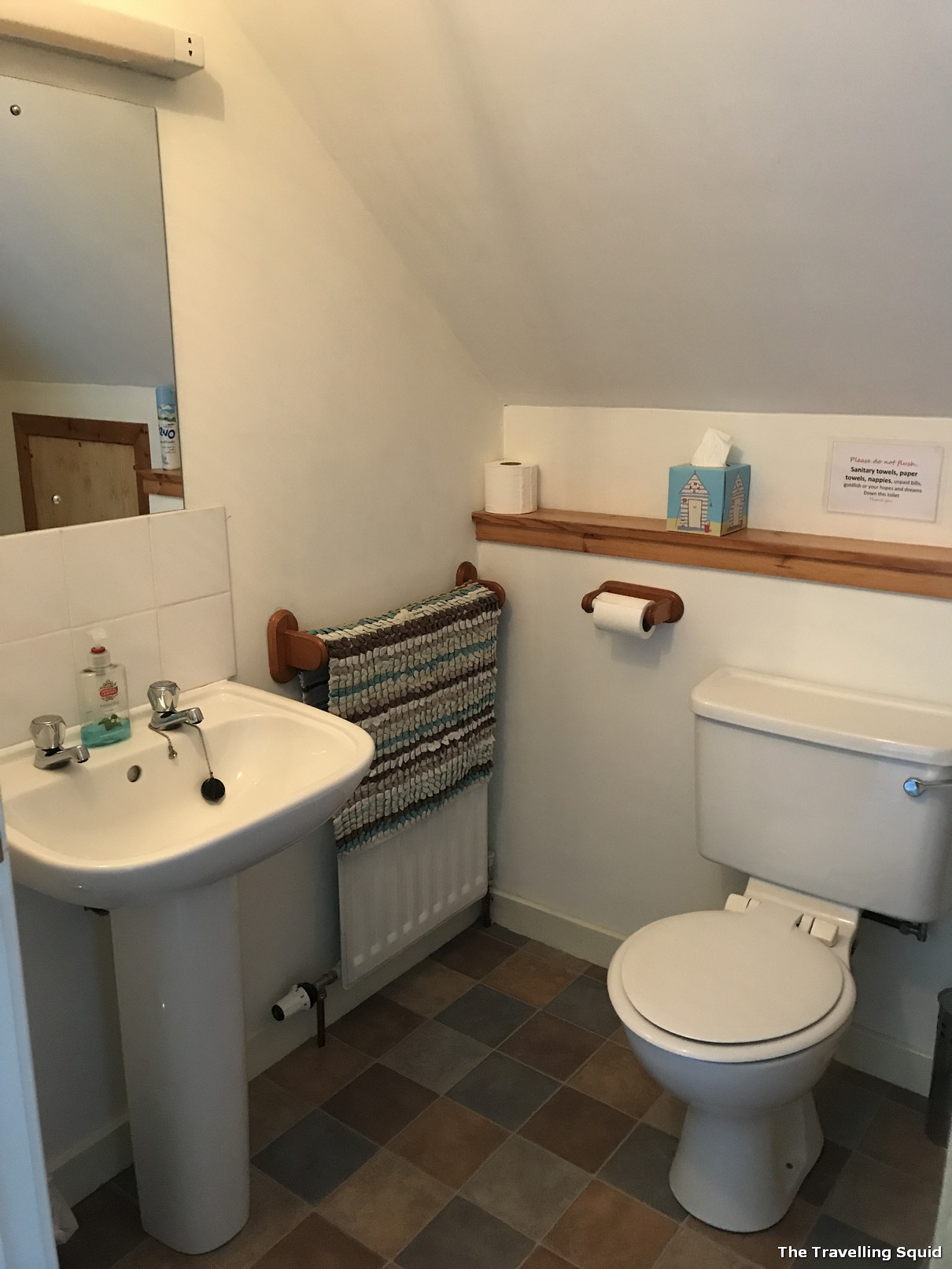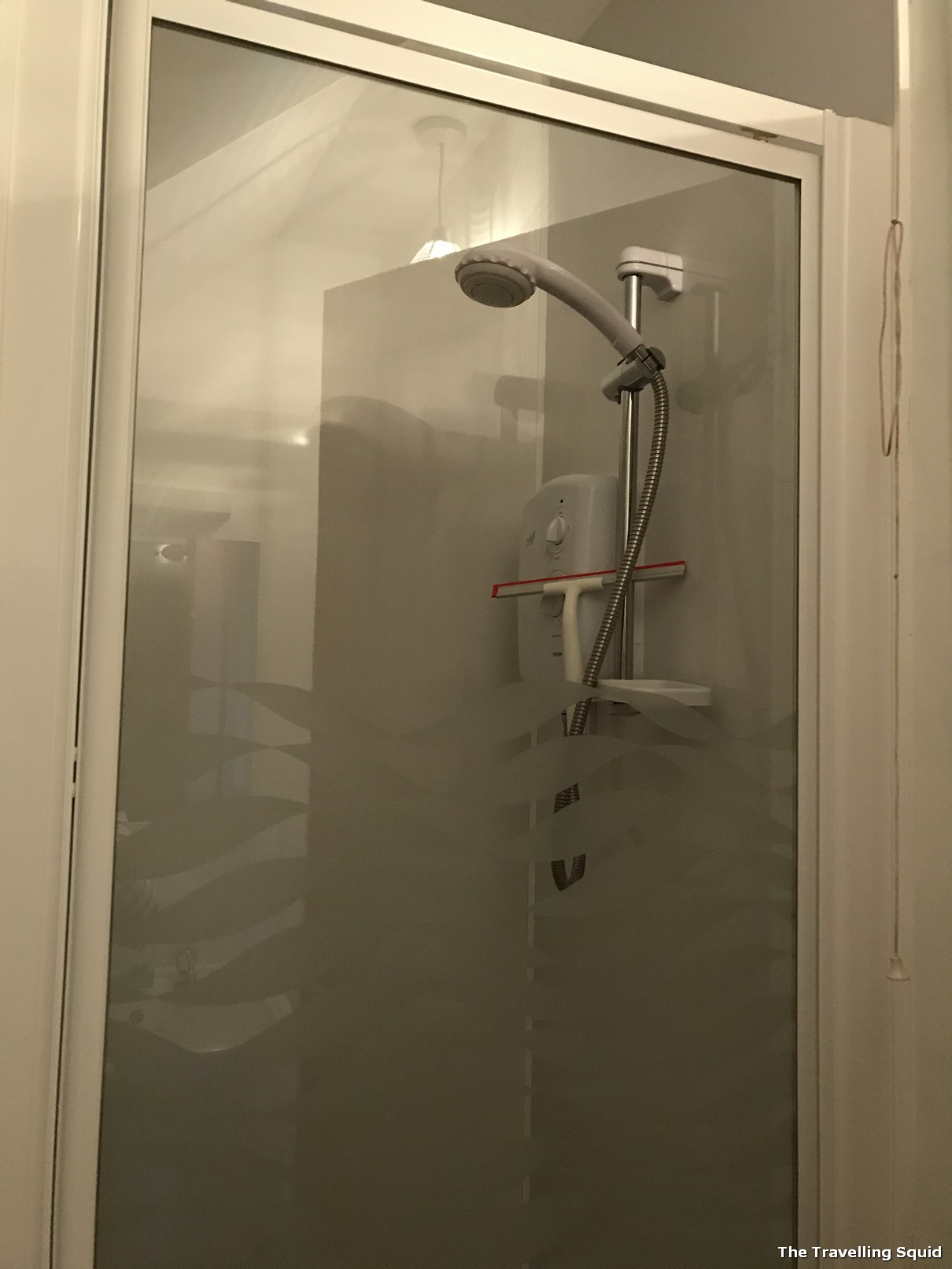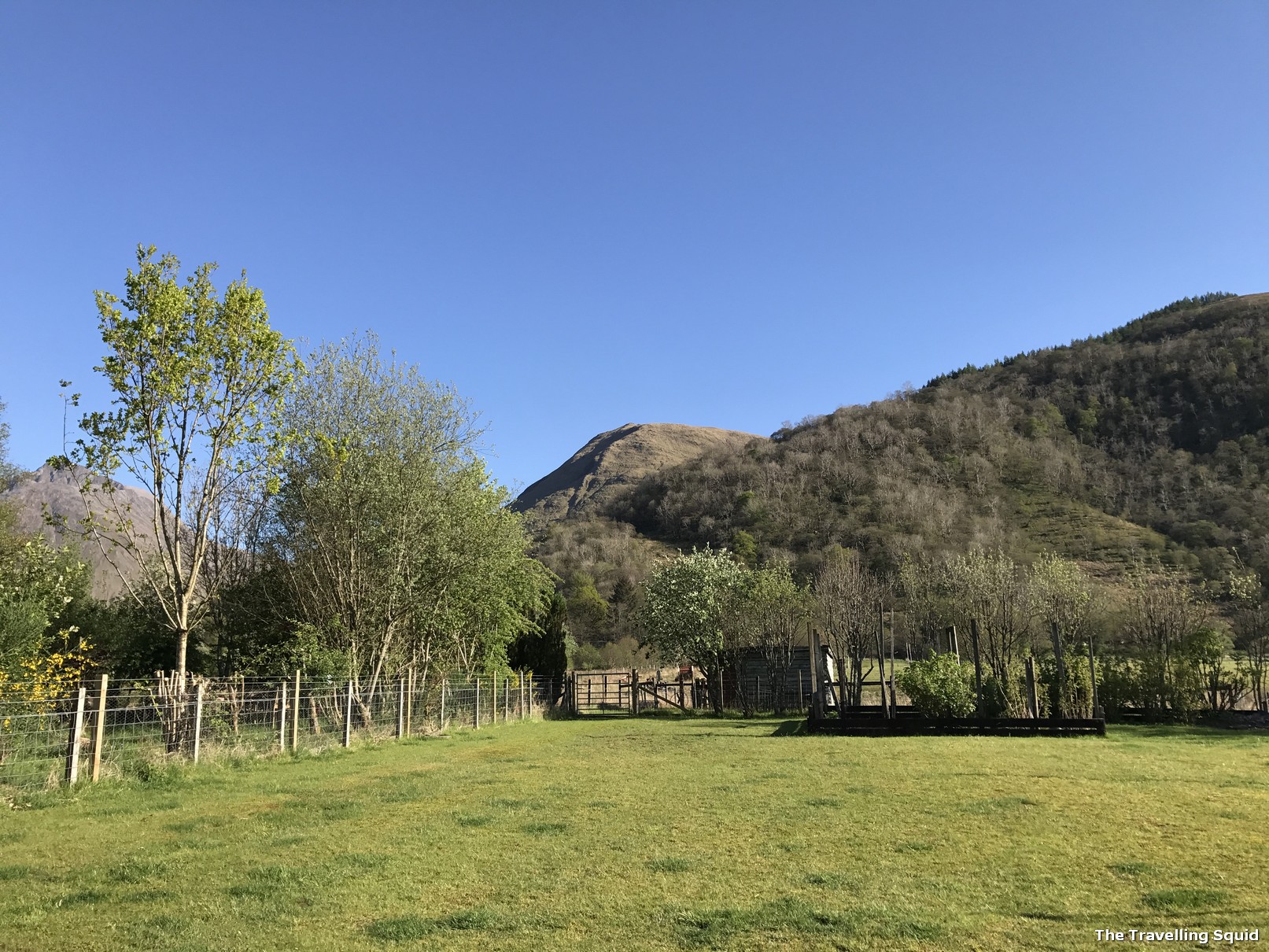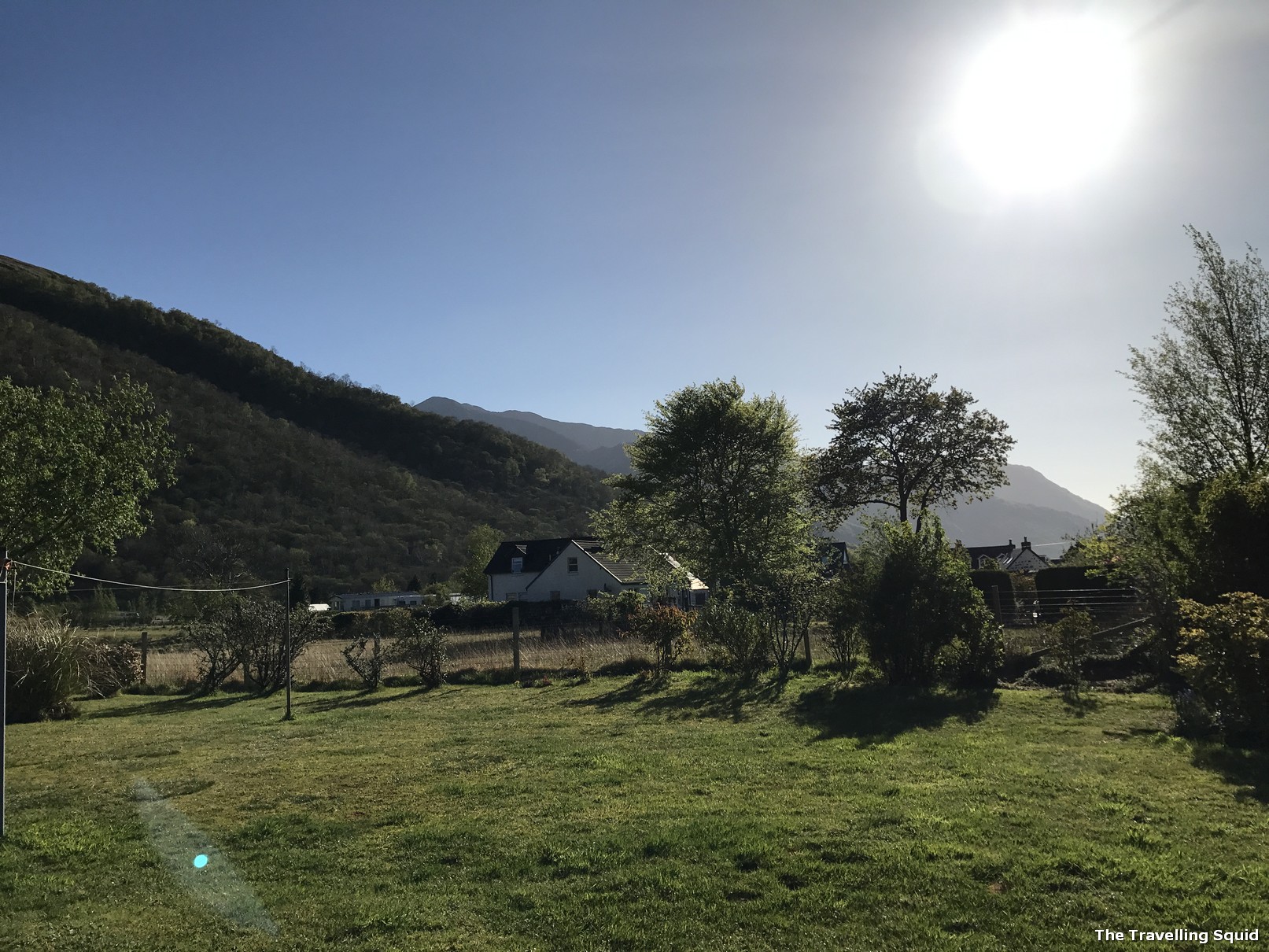 The Breakfast
The BnB has staggered times for breakfast, and you get to choose from an option of various items – haggis, bacon, scrambled eggs and mushrooms. I got the full Scottish, minus haggis which wasn't really my thing.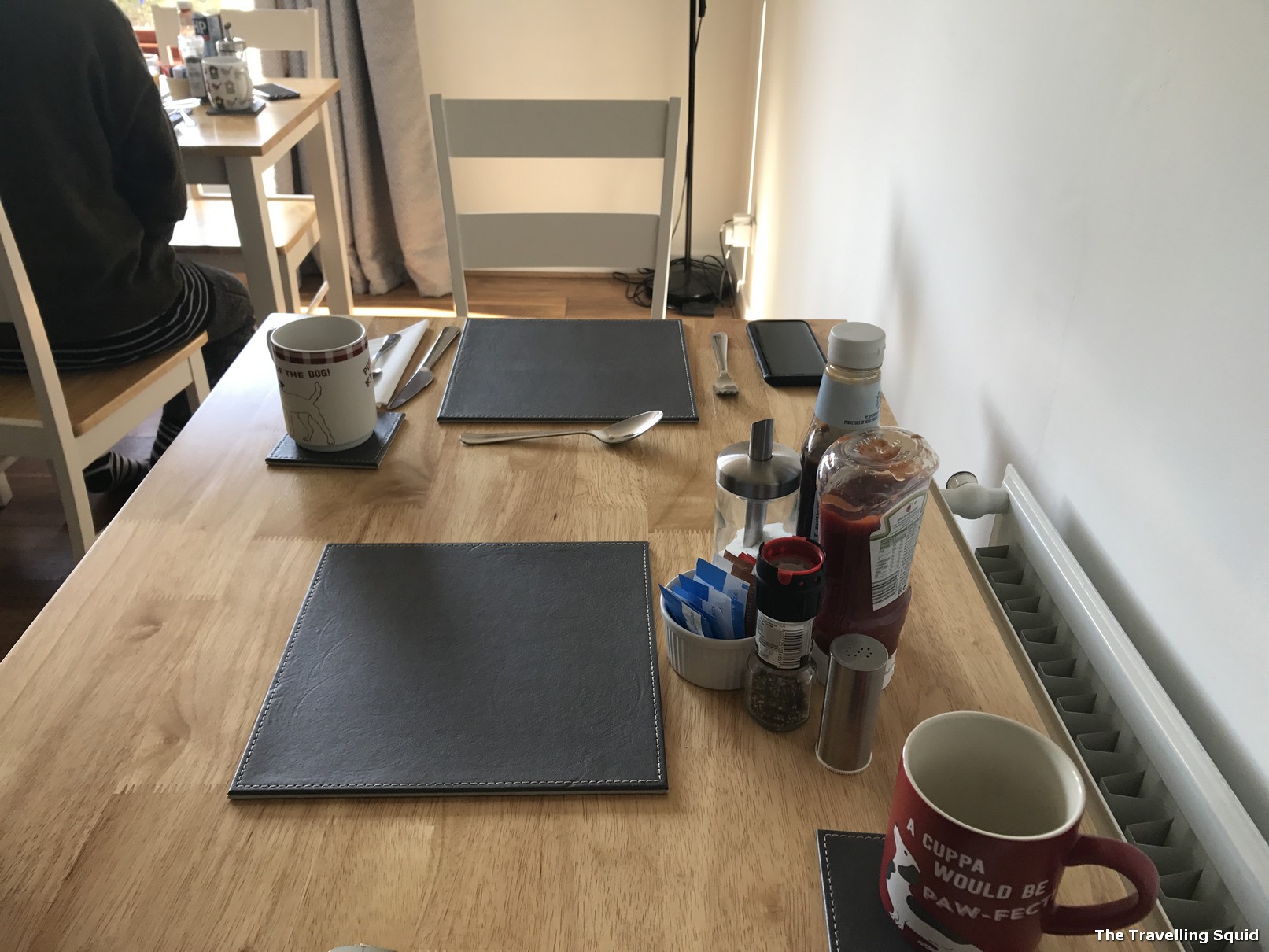 Loved the dog-puns on the mugs.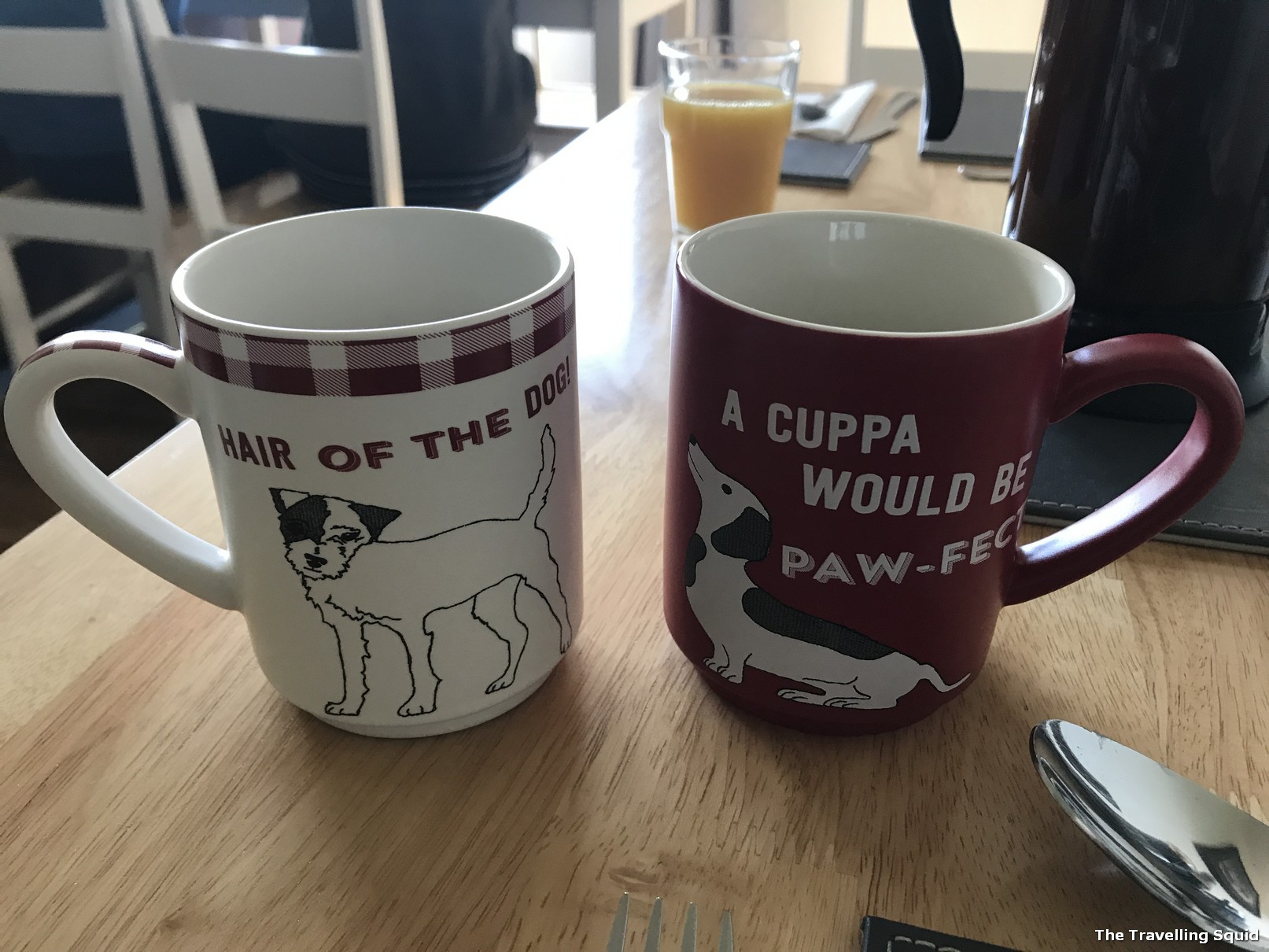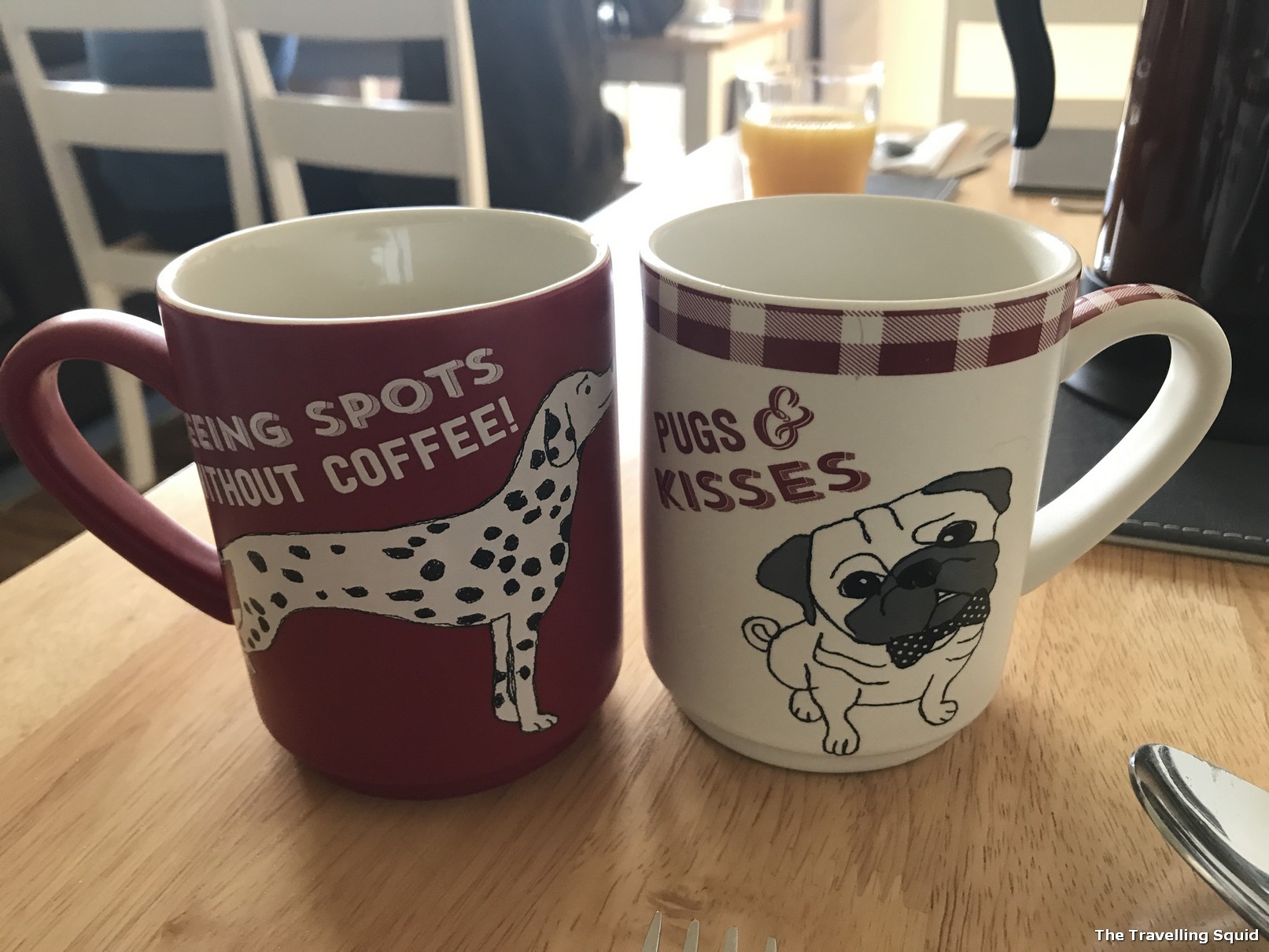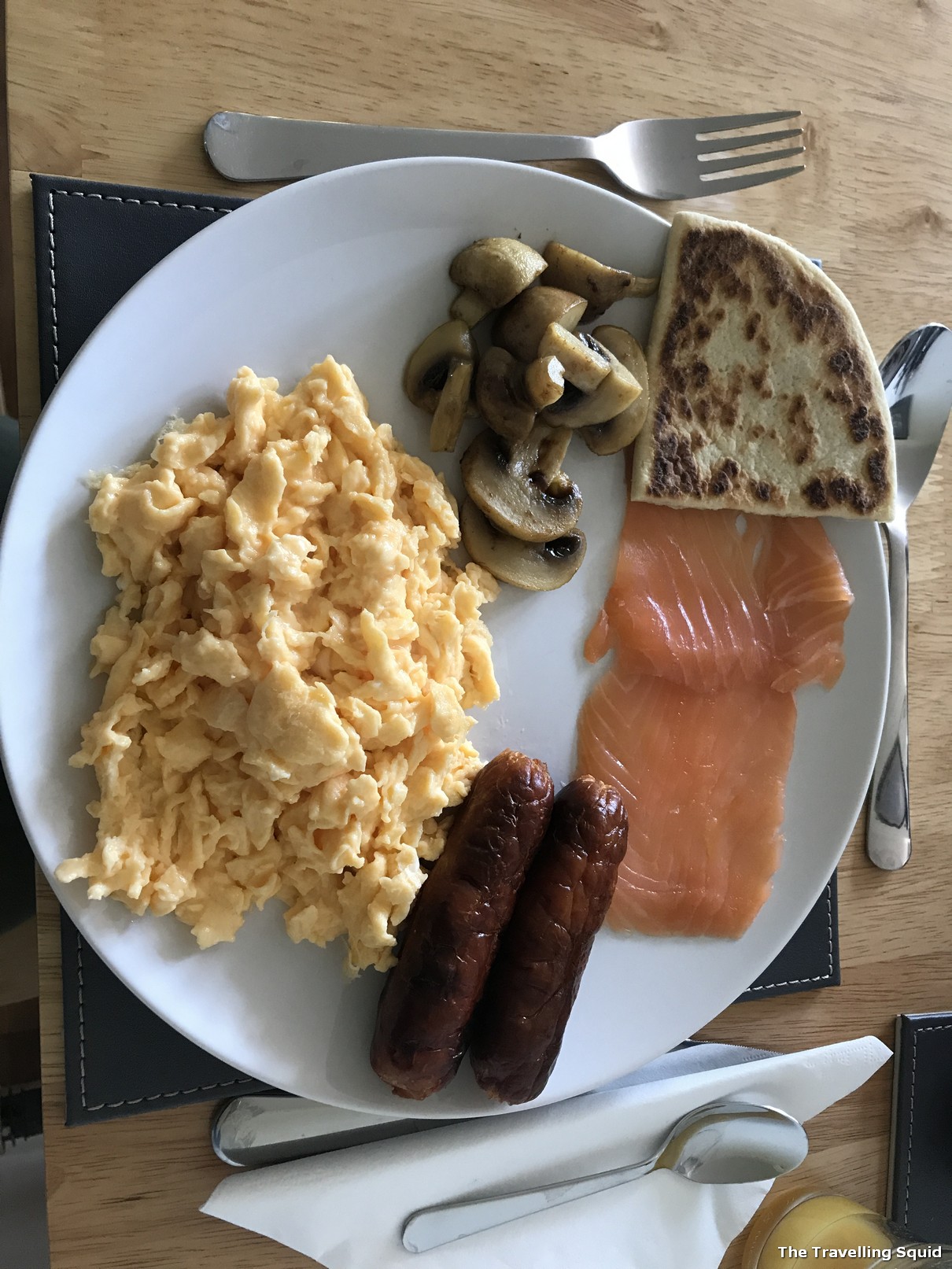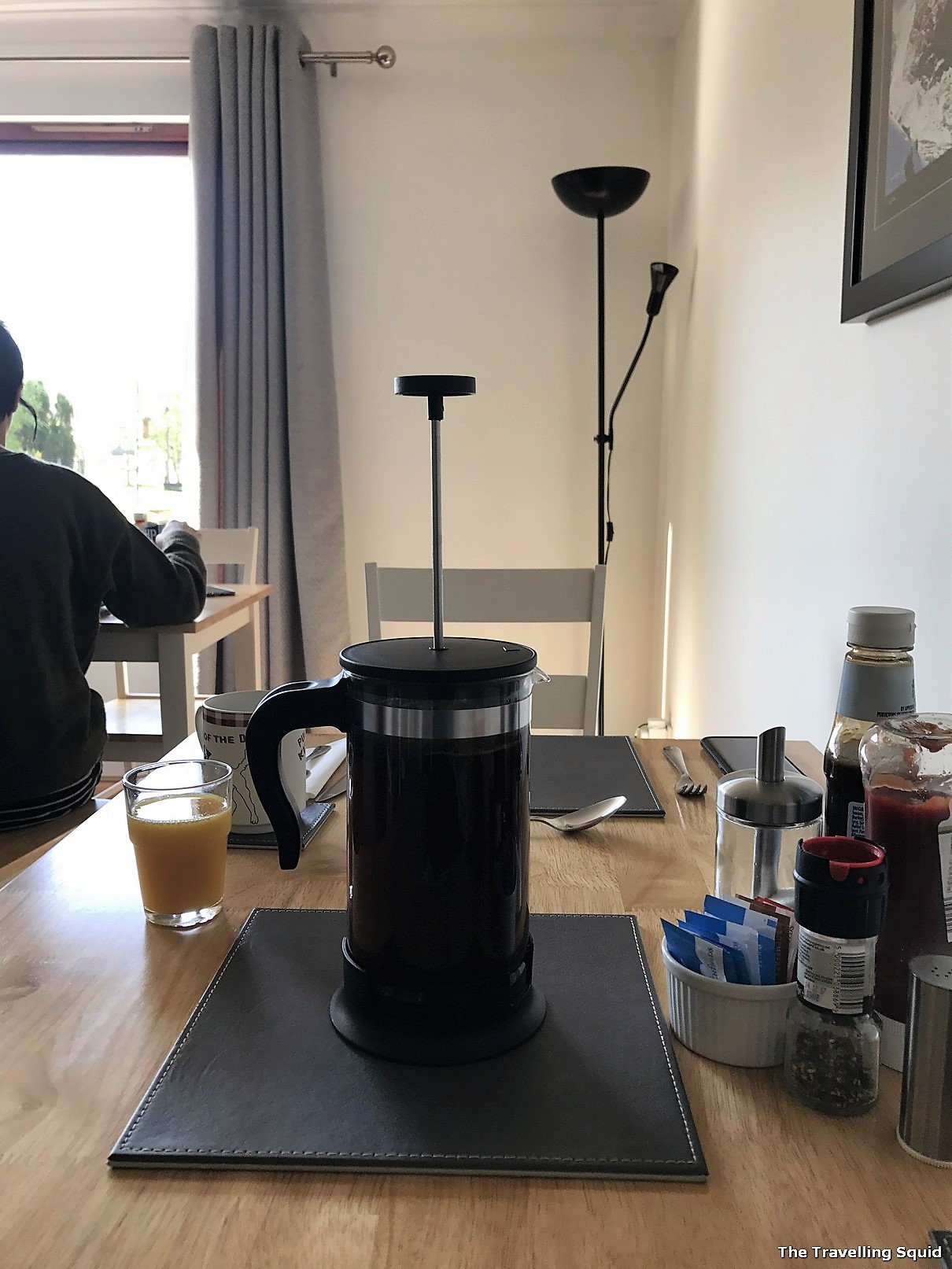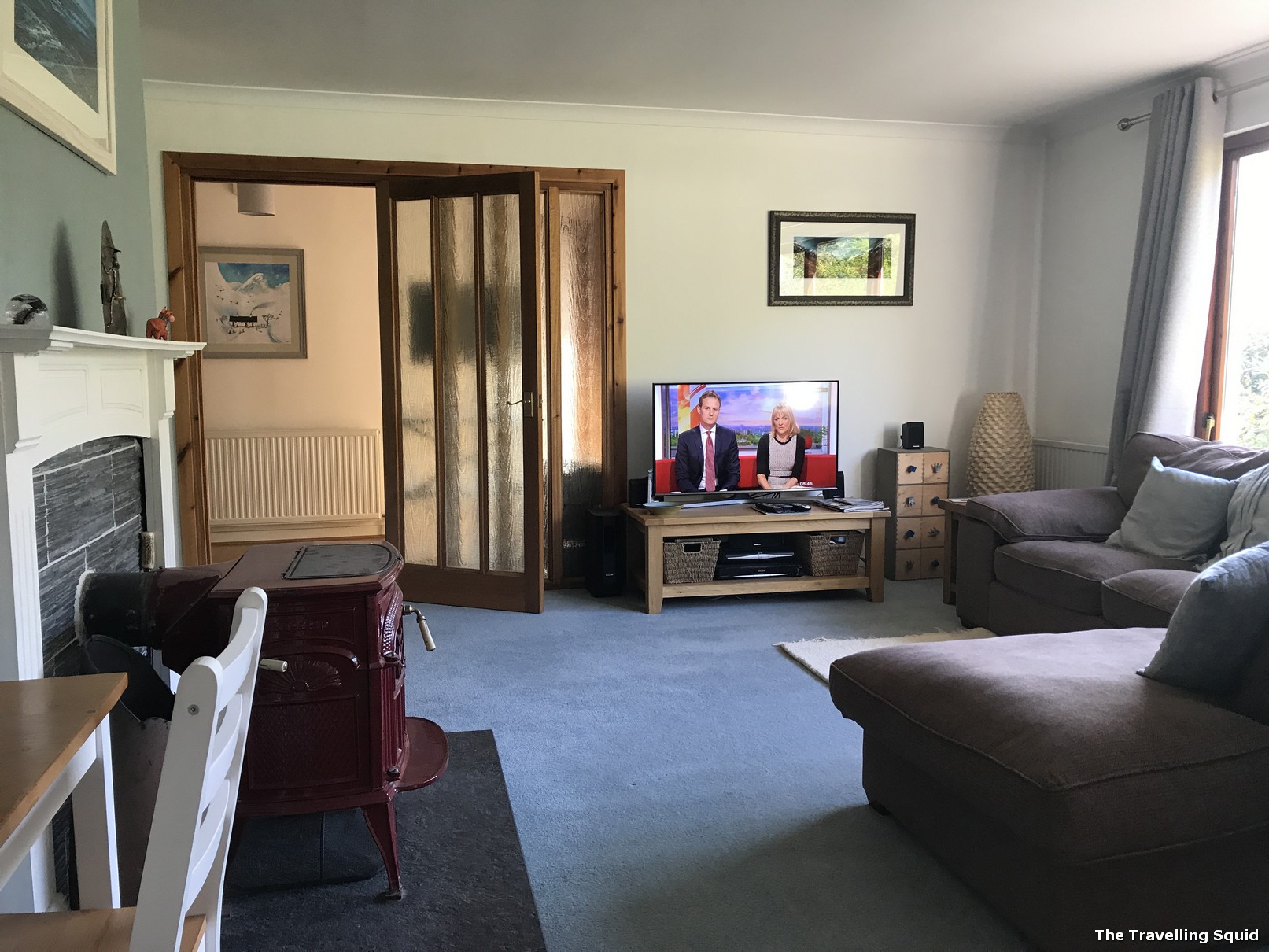 The Travelling Squid's Take
I'd recommend that you stay at Heatherlea B&B during your time in Glencoe. The rooms were simple, value for money, and most importantly the hospitality of Helen and Jo was great. Thank you! : )
***
Review of our stay at Heatherlea B&B
Address: 13A Glencoe Village, Glencoe Village PH49 4HQ, Scotland
Drop them an email to make reservation: info@heatherleaglencoe.com
Tel: 01855 811519
Website: https://www.heatherleaglencoe.com/
*Tripadvisor gives it a high-five too.