Review: Visiting the Clachaig bar for dinner in Glencoe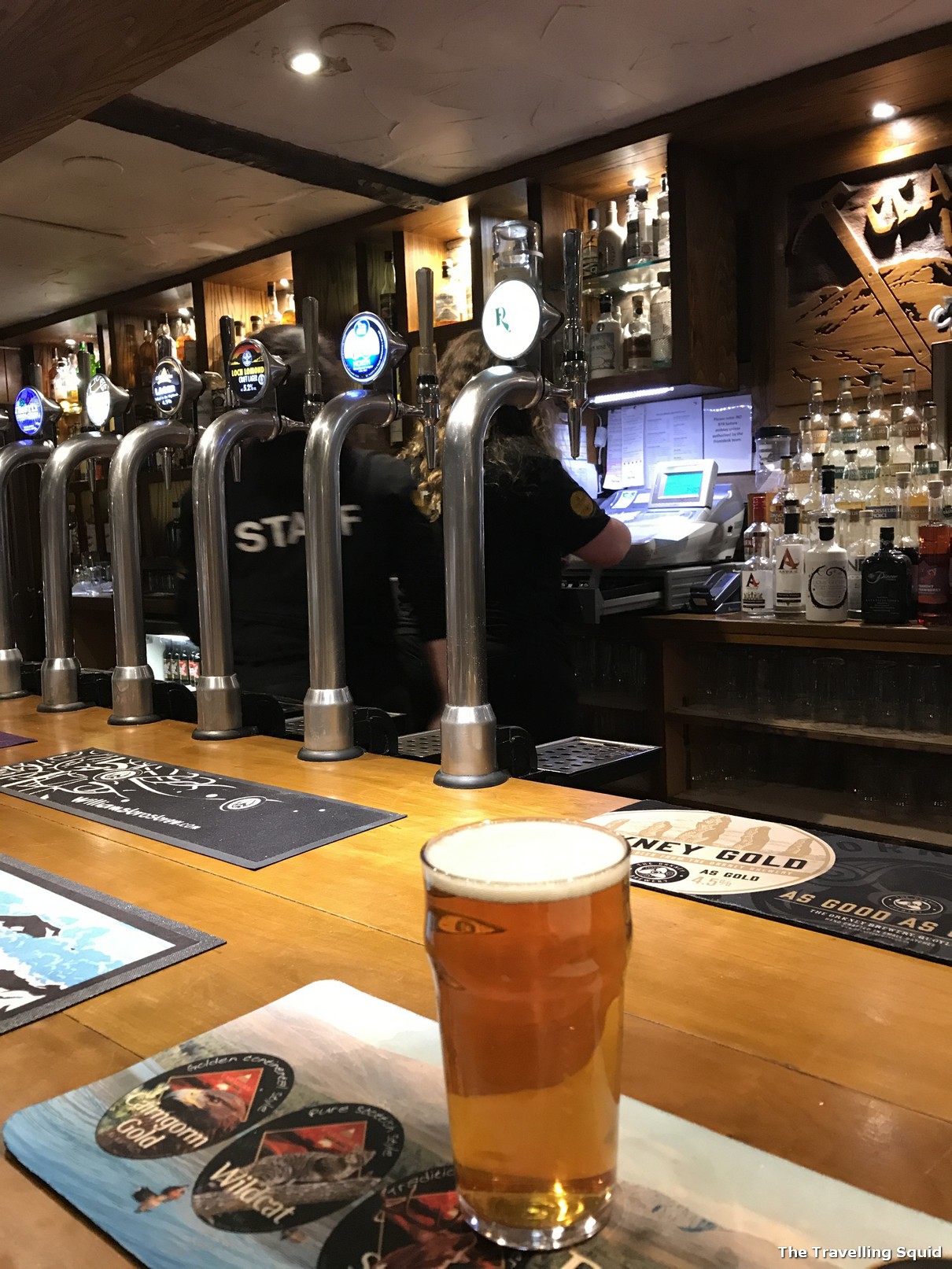 Our hosts at Heatherlea BnB were very helpful, and gave several suggestions on where to go for dinner. We decided to visit the Clachaig bar for dinner in Glencoe, mainly because it was one of the nearest (a 10 min drive), and that it was said to be one of the oldest pubs in Scotland.
Ambience
The ambience was pretty normal – like an average pub in the UK. S said that pubs in the UK are like neighbourhood food courts (with beer and alcohol). Going to a pub was like an any ordinary thing to do in the day. The decor was normal. There were plenty of wooden tables and booths, and there was a pool table as well. That said, it did not strike me as the 'oldest pub in the UK'.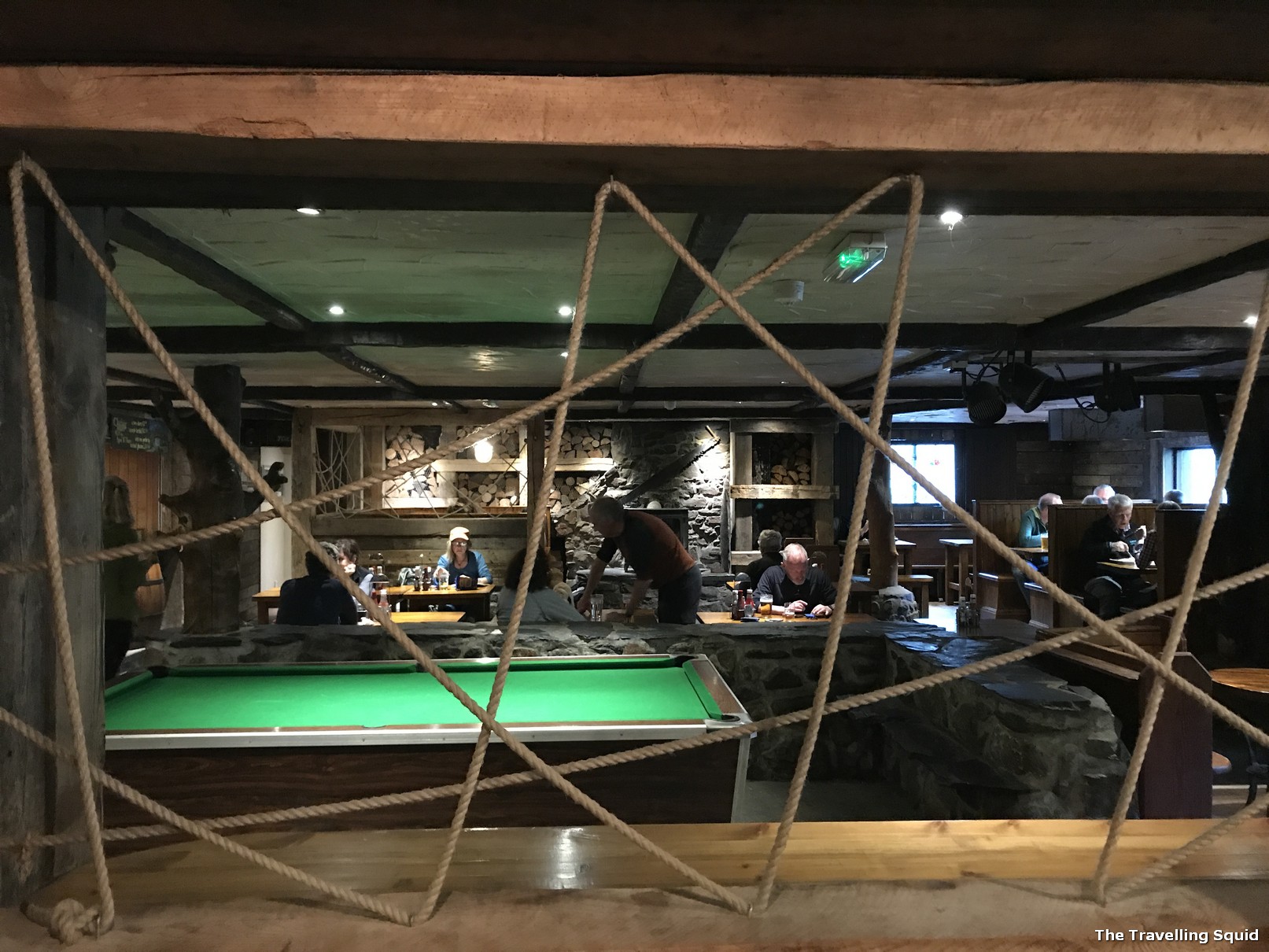 Food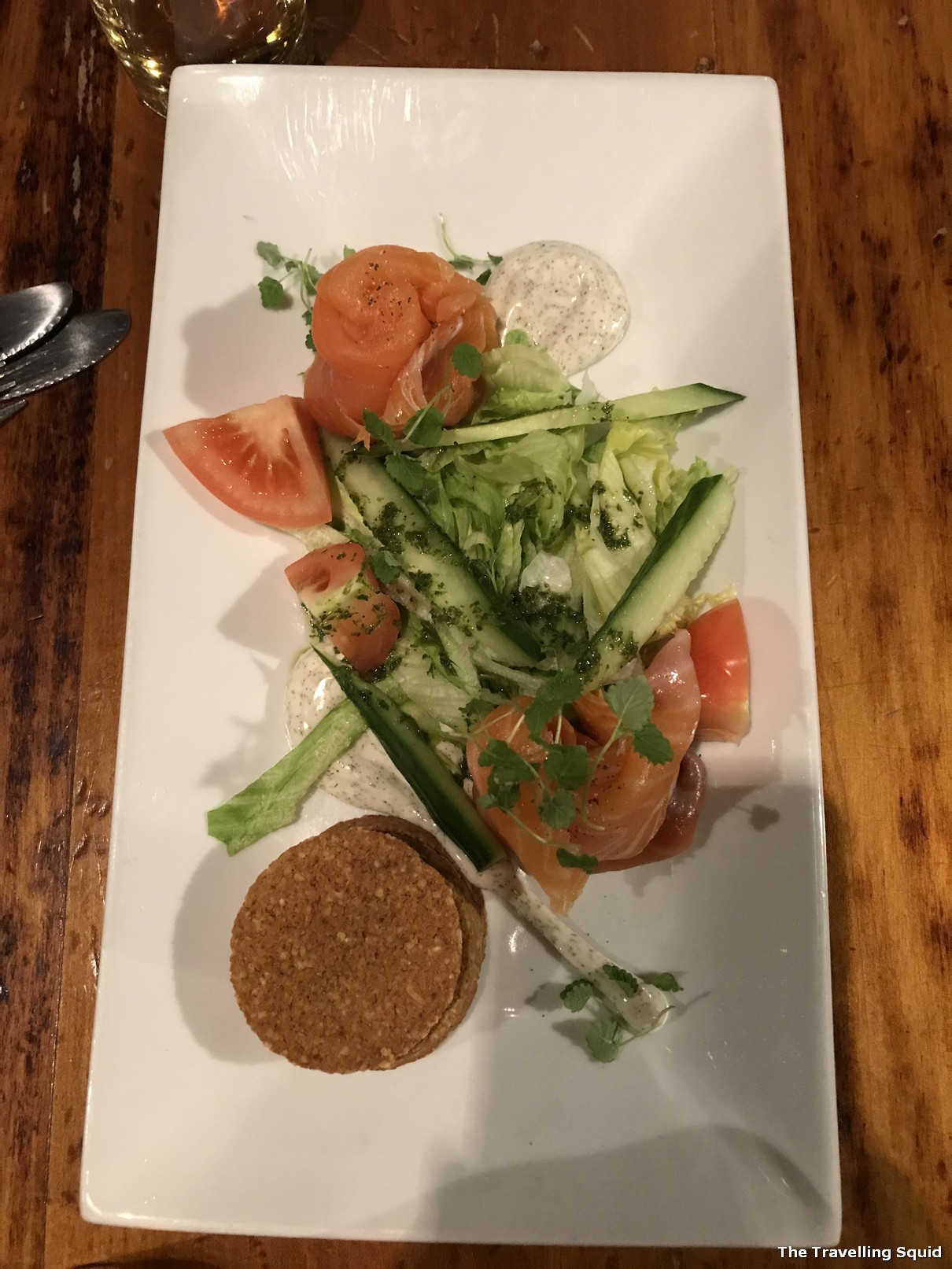 For starters we ordered the Oak Smoked West Coast Salmon (£6.45) which was on the salty side. Glad that there was the salad and biscuits to balance it out.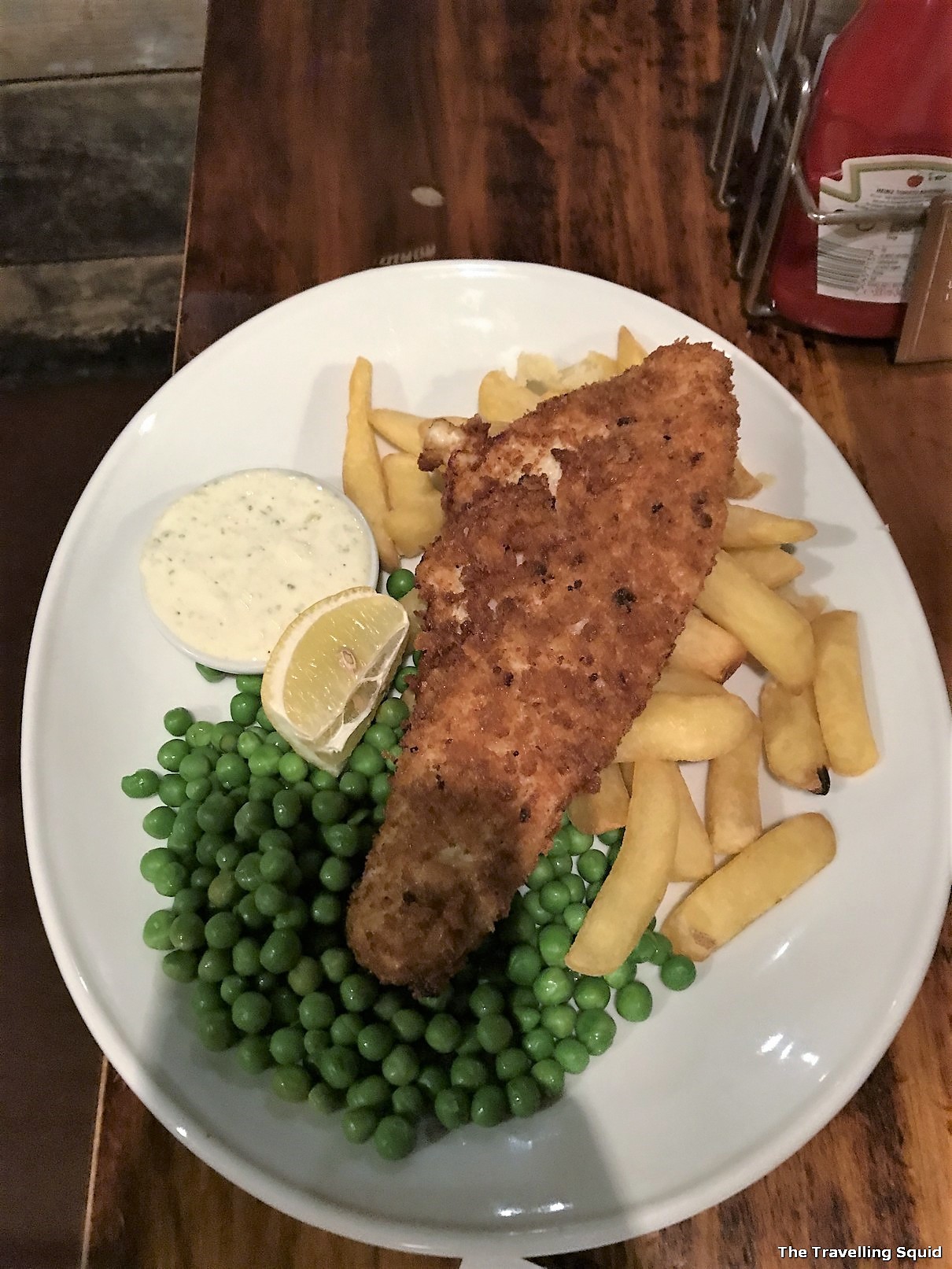 I had Fish and Chips for £12. It was pretty decent. Ordered peas to get my serving of vegetables. S had a dish called 'Haggis, Neeps and Tatties' (£10). What a name. Anyways neeps are turnips and tatties are potatoes. They were generous (a little too generous) with the onion red wine gravy me thinks. 0 points for presentation though.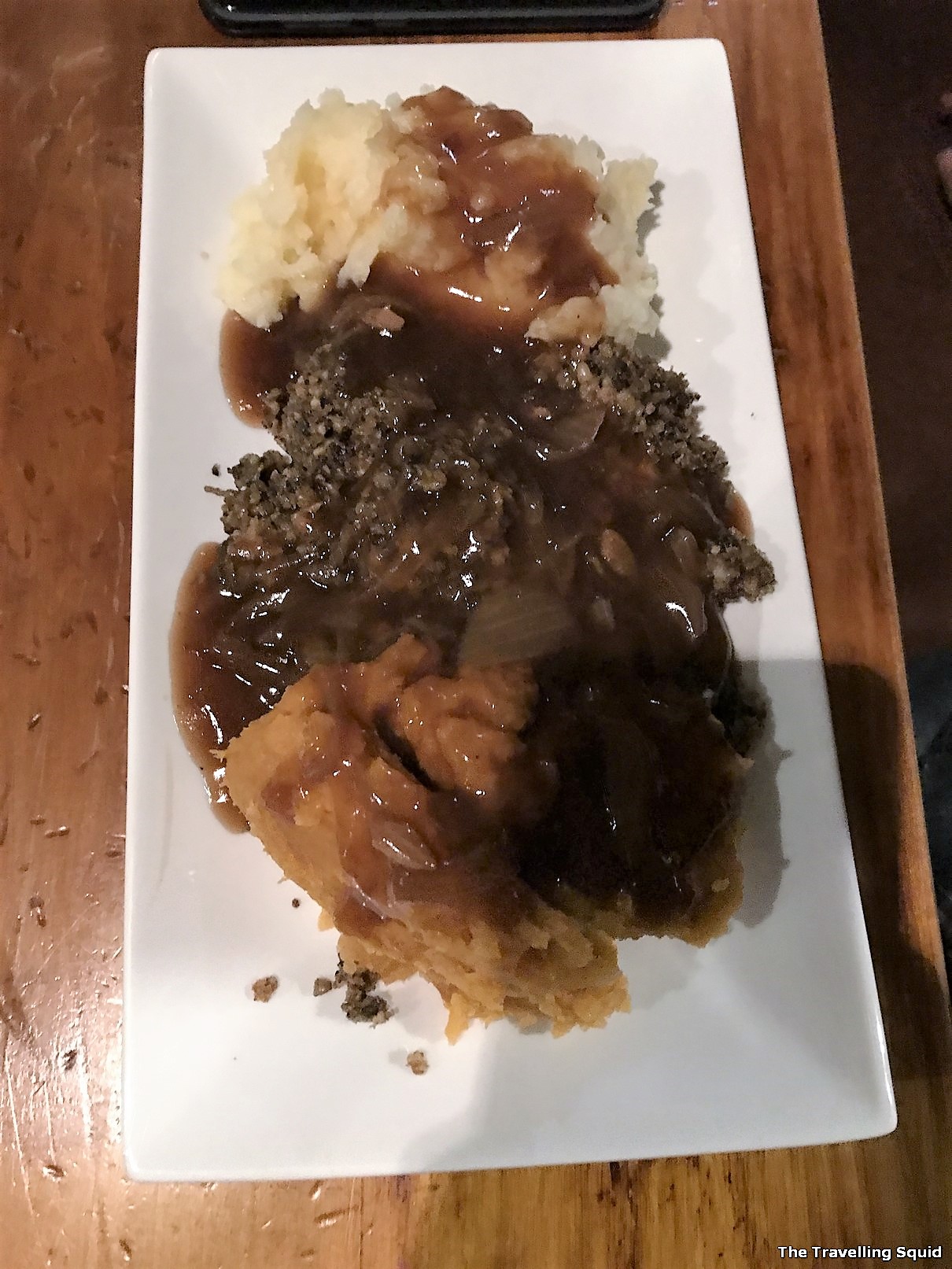 Drinks
What's a pub visit without some booze? We got a beer and a wee dram of a local single malt whisky. They were alright. Also, if you have a 'wee cold', do try their Clachaig Hot Toddy for £2.90. It's made of their very own superior blend of single malt, spices, honey, sugar and a slice of lemon. (If you're wondering, a toddy is made of spirits with hot water, sugar, and sometimes spices.)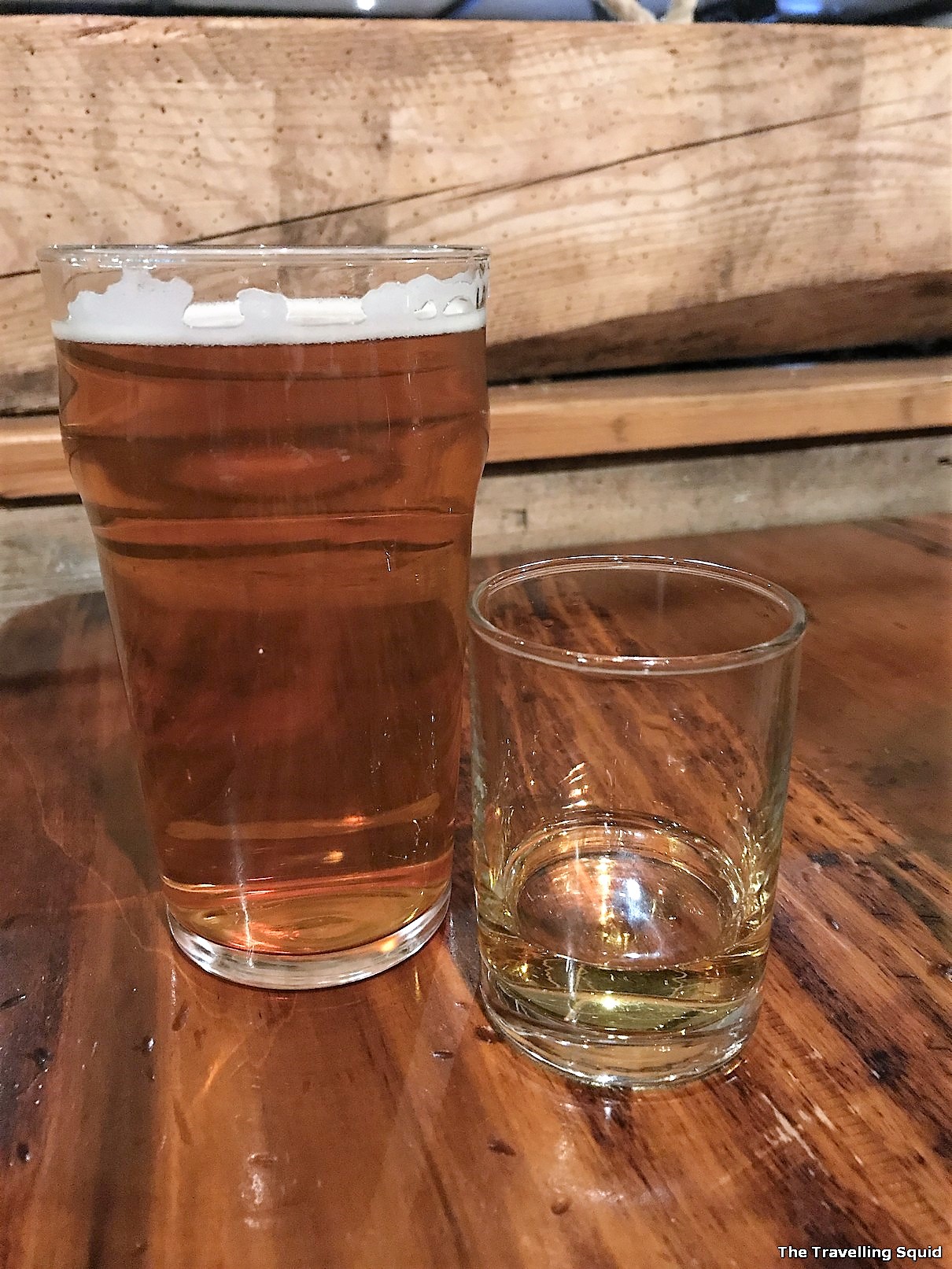 The Travelling Squid's Take
Do visit the Clachaig bar for dinner in Glencoe, especially if you're staying at Heatherlea BnB. It's certainly not the oldest pub in the UK, but the ambience and food is decent (though not marvellous). I thought they could have worked on the presentation of the food too, and maybe cut down on the salt. That aside, all was good.
* * *
Visiting the Clachaig bar for dinner in Glencoe
Address: 

Glencoe, Ballachulish PH49 4HX, UK

Phone: 

+44 1855 811252

Site: https://www.clachaig.com/the-bars/ (The site can be a tad wonky at times. No reservation is required. There are plenty of seats when we were there.)