Photo story: Sunset at the Thu Bon River in Hoi An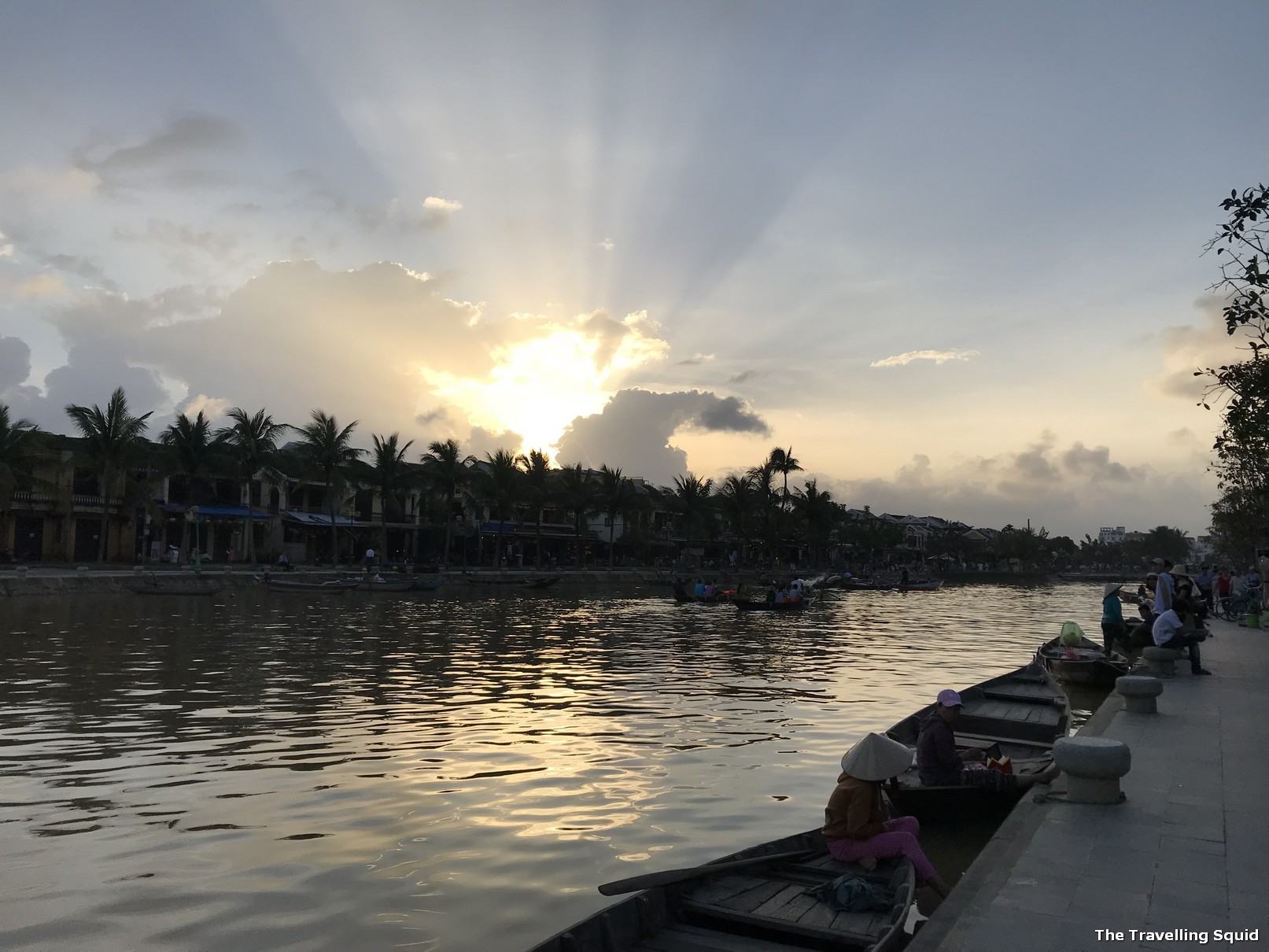 If there was one aspect I enjoyed about my recent trip, it was the sunset at the Thu Bon River in Hoi An. That was an hour before the sun set and we could walk along the promenade in Hoi An without being jostled by tourists. It was about 4pm in the afternoon and the sunlight was not too strong. There were tourists out and about, but they did not affect us as much.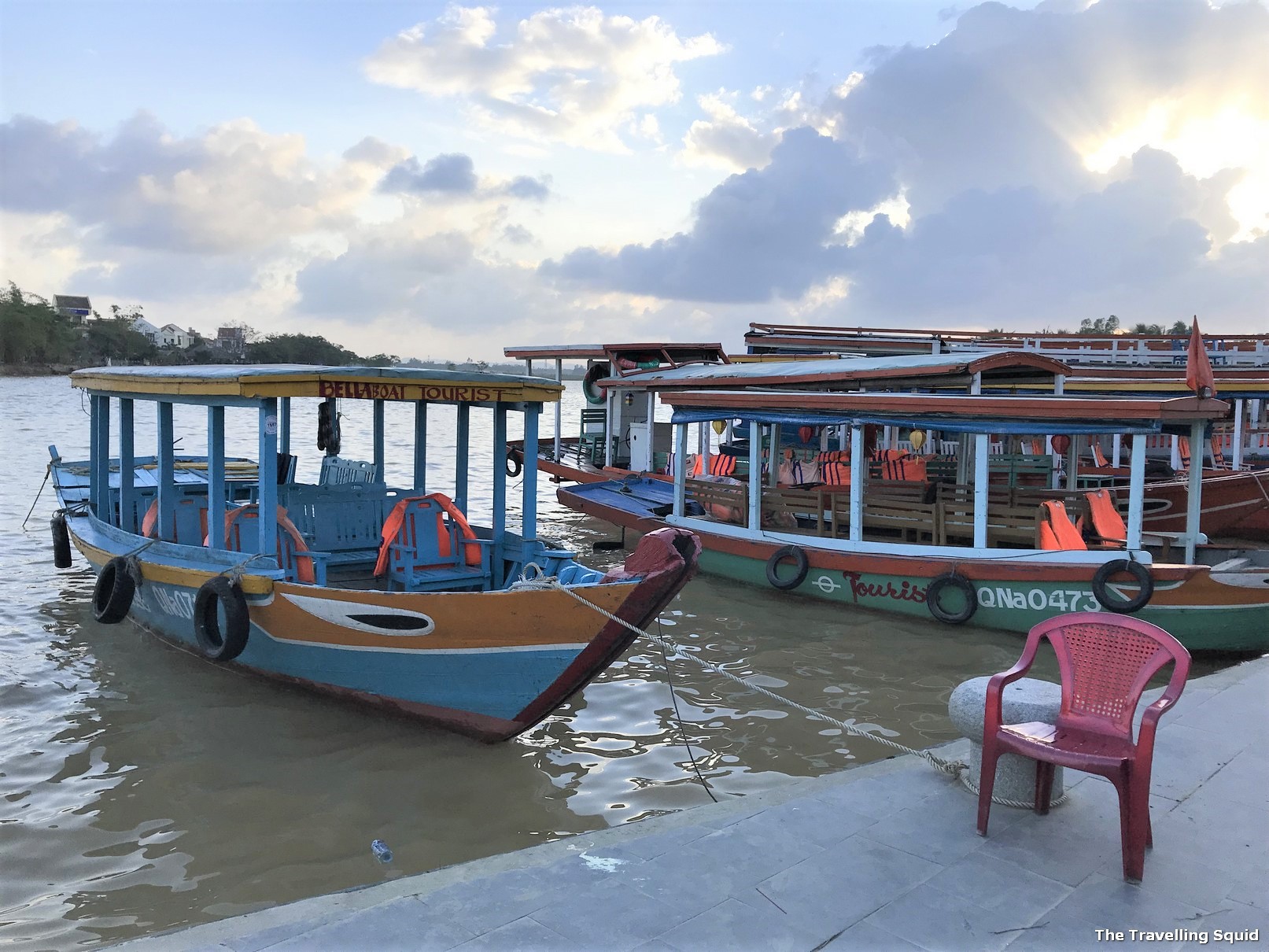 Boat ticket prices
Well I can't be absolutely certain of the ticket prices as I didn't take a boat when we were there. Supply seems to outweigh demand by a fair bit and it is worth bargaining down the quoted price by a third, then slowly moving upwards. Asking for more than one quote might be useful. I guess ticket prices increase nearing sunset.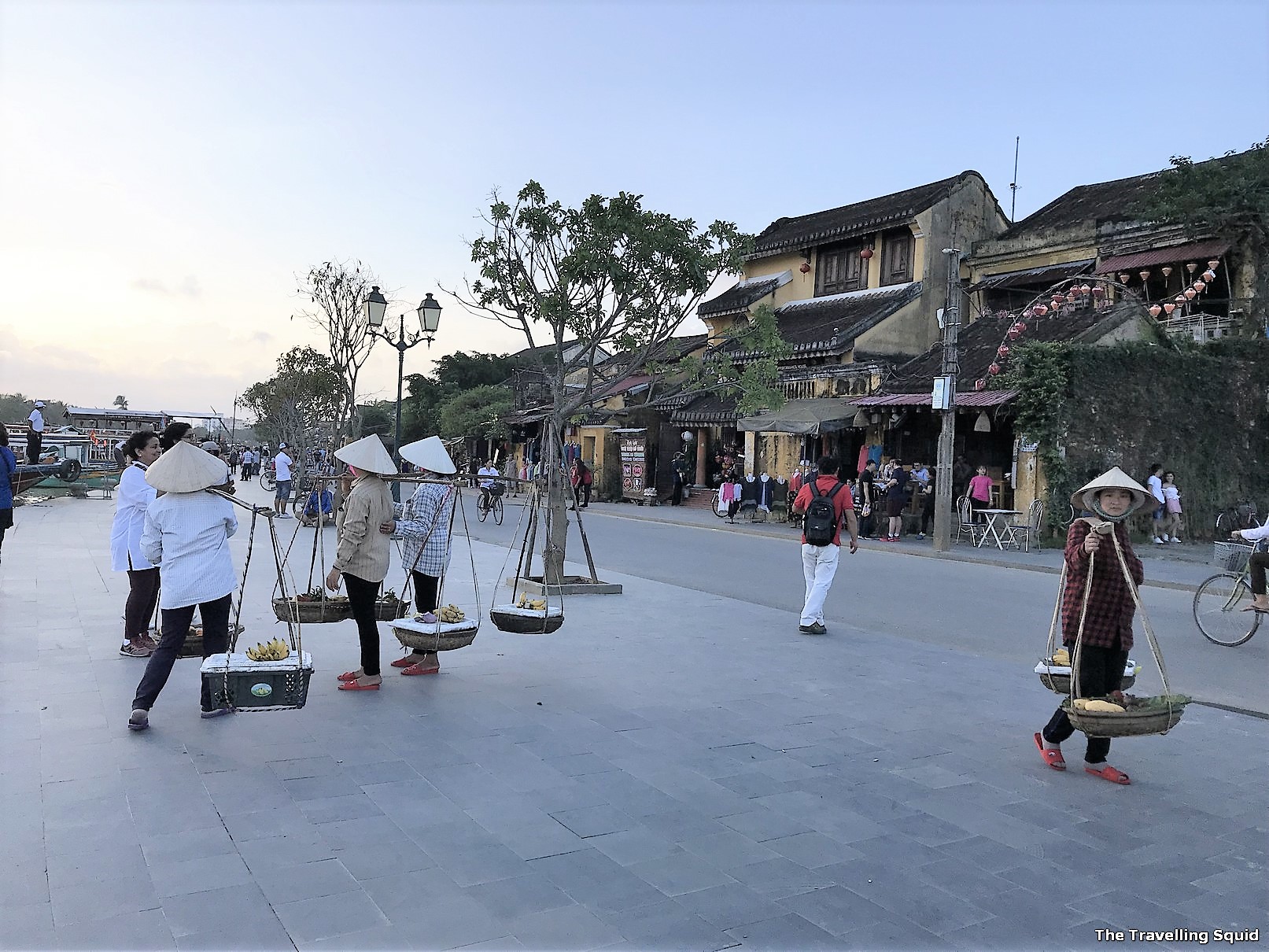 For context, I did some research on the web and it seems that Jack Tran Tours in Hoi An is highly rated for its boat trips and river cruises. It cost 900,000 dong / SGD52 / USD40 for a 2.5 hour sunset river cruise, and the rowing of a basket boat. The link will provide you more information, but essentially you get to see fishermen bringing in their catch at the Cua Dai Sea and row a round shaped basket boat. Based on my estimates, if you're taking a simple 1 hour river cruise to view the sunset at the Thu Bon River in Hoi An, it should cost you no more than SGD20/ USD15 per person. In my view, SGD10 / SGD7.50 should be a fair price.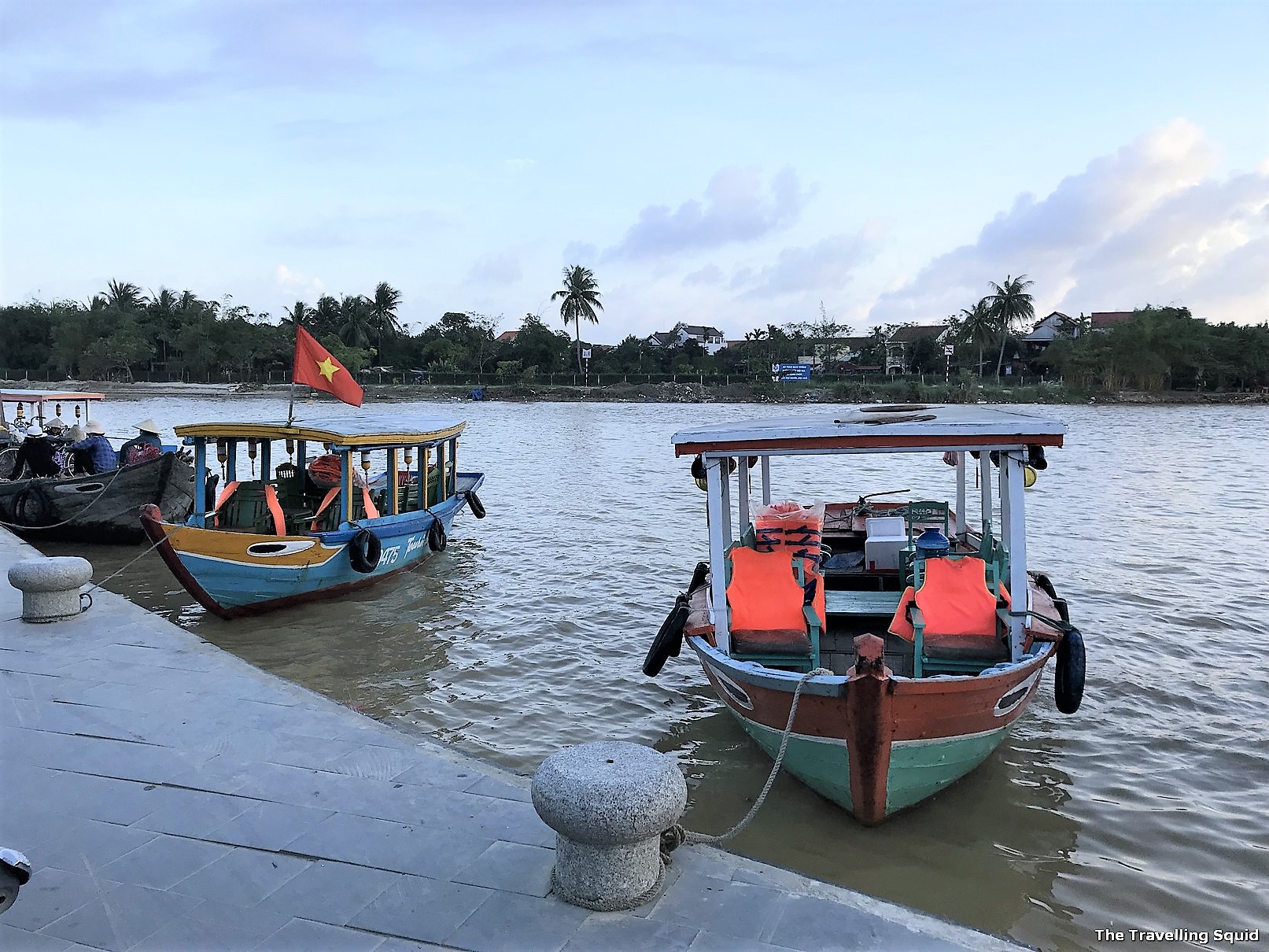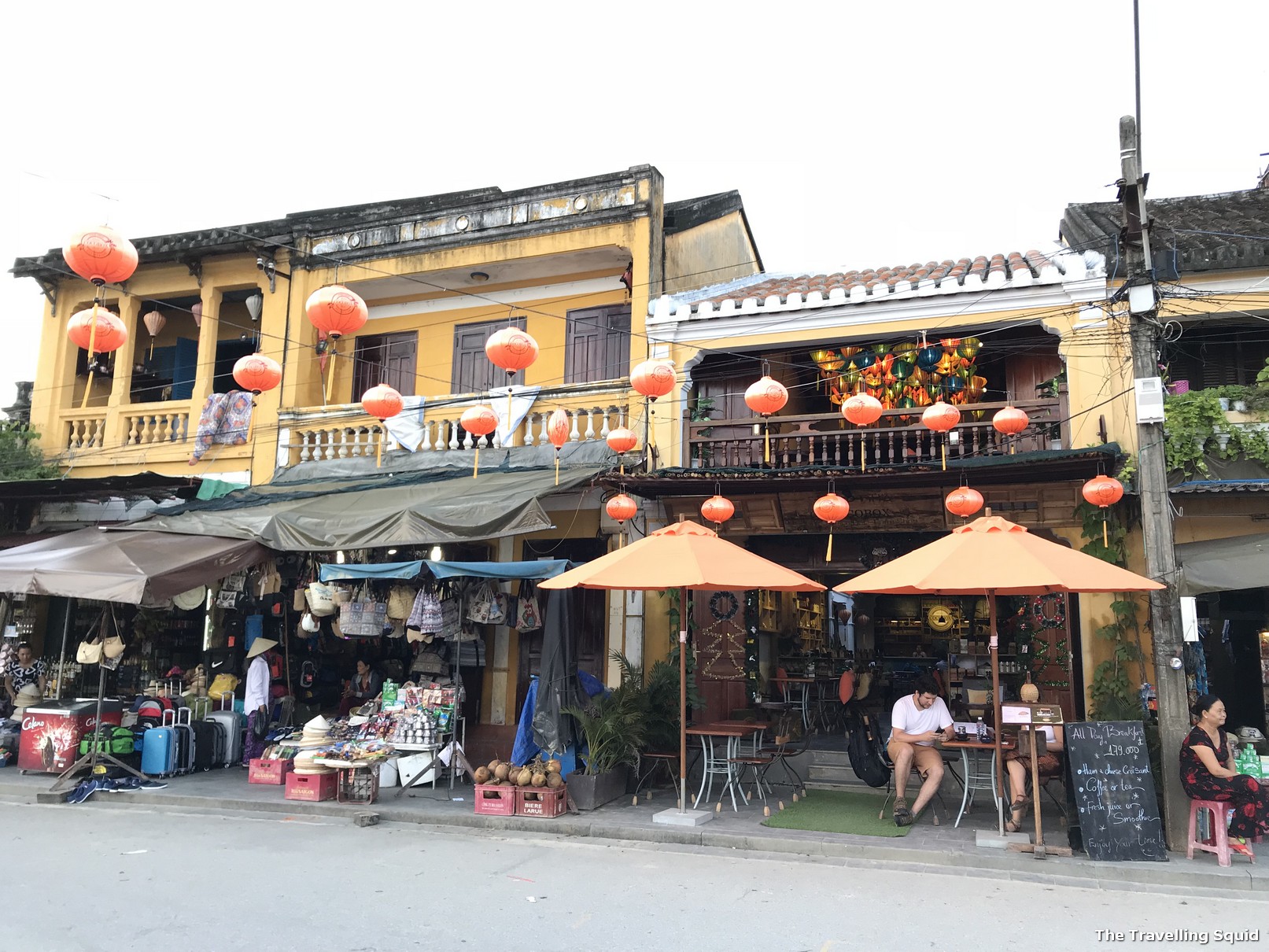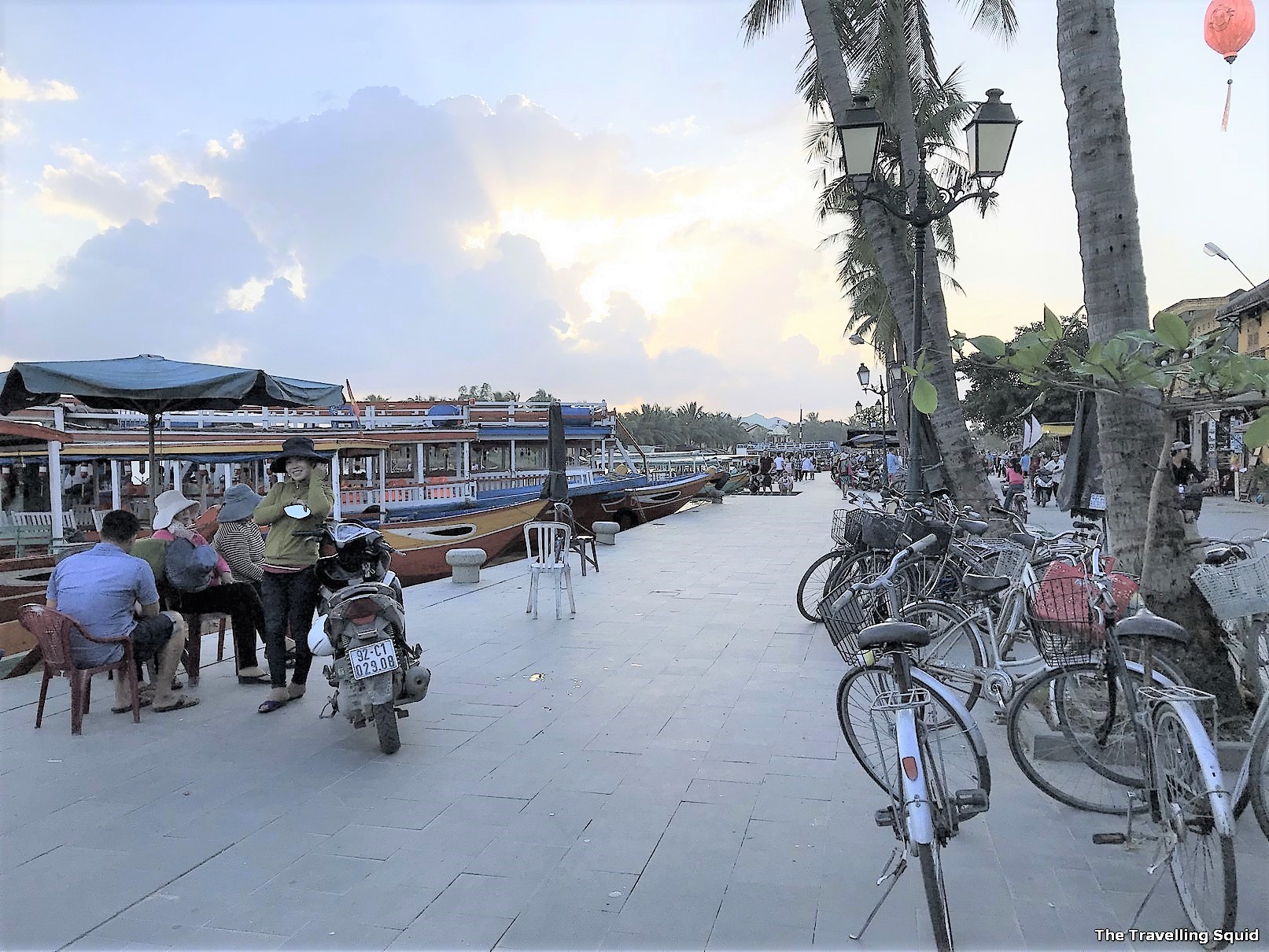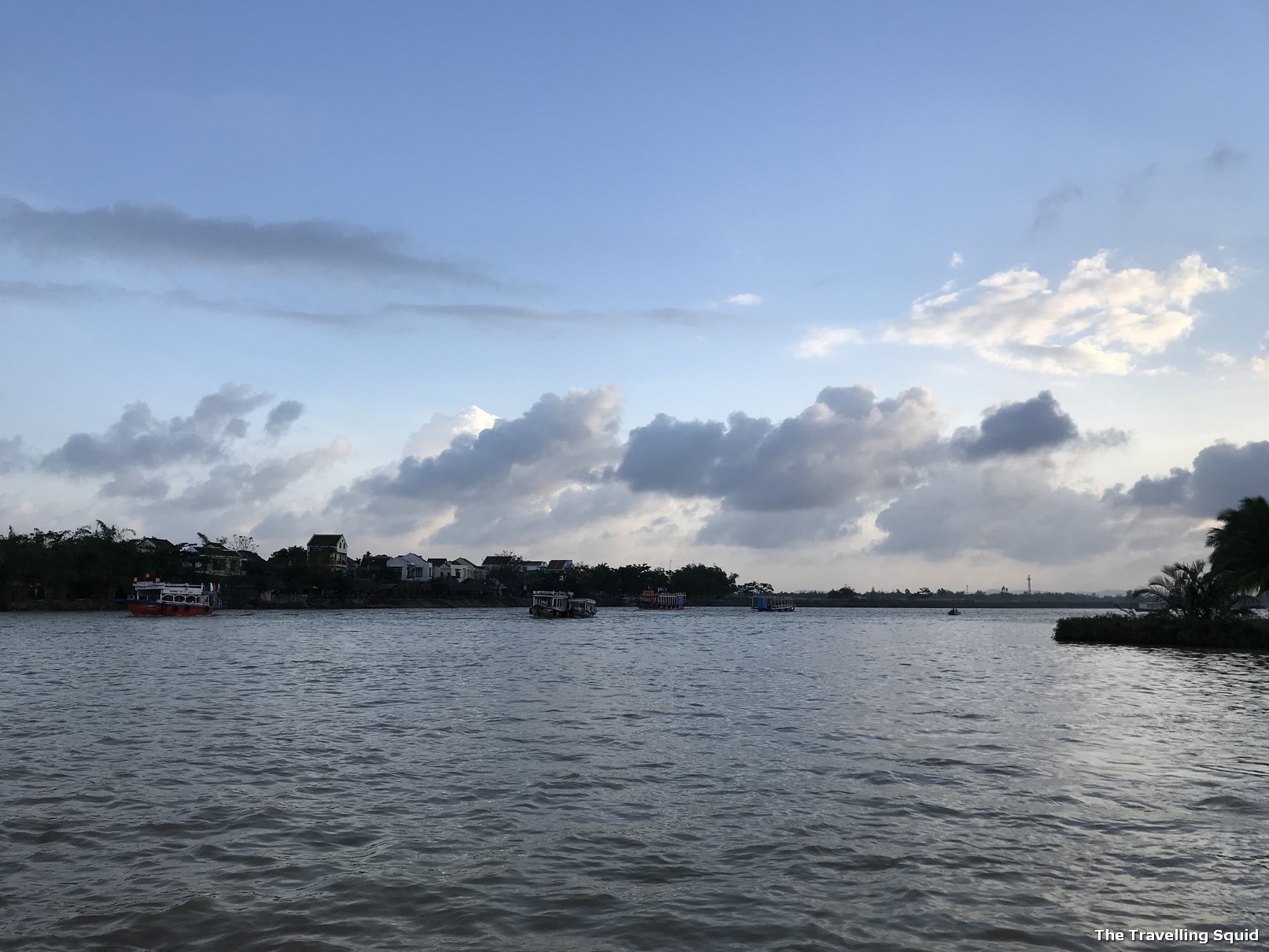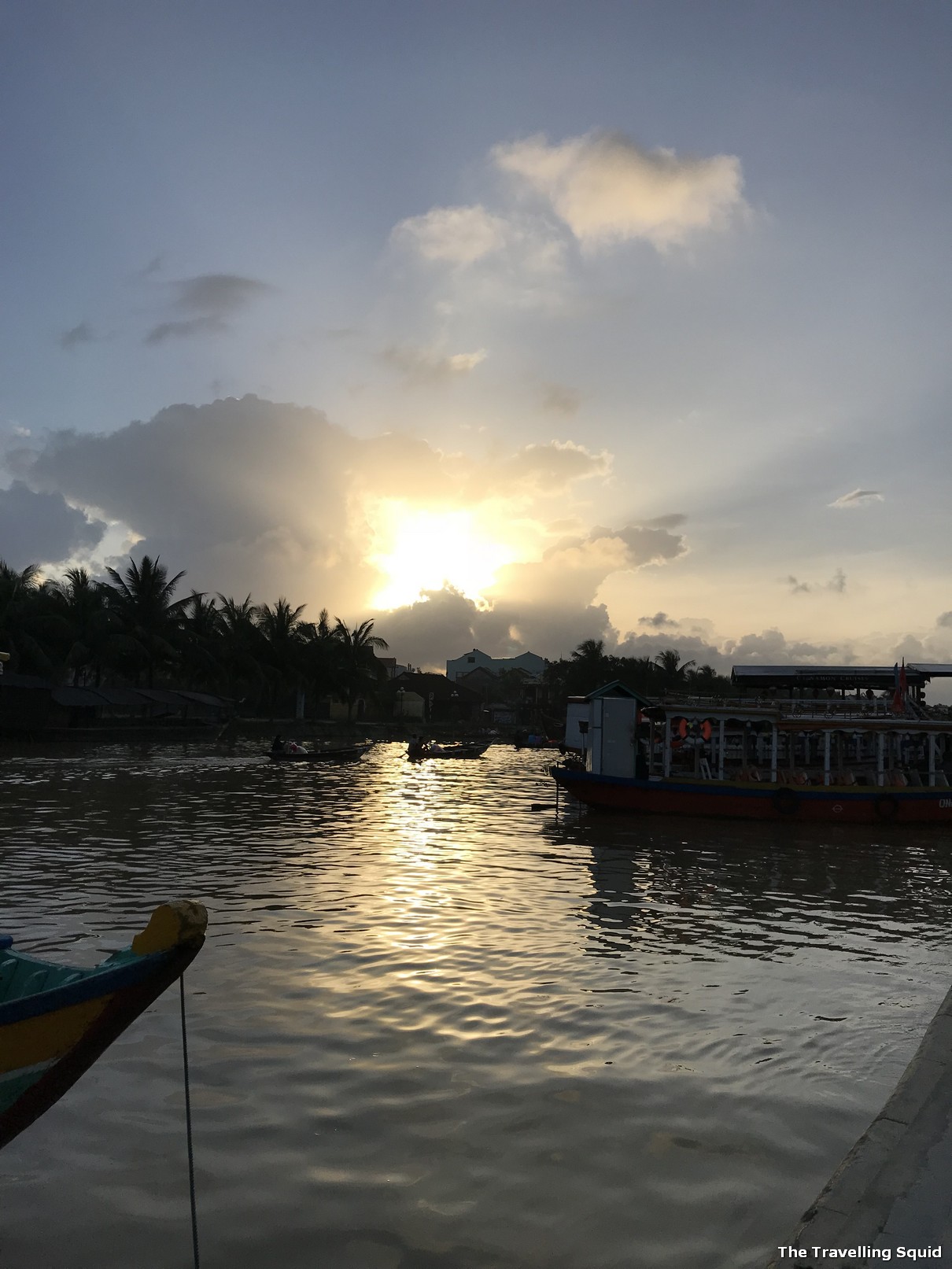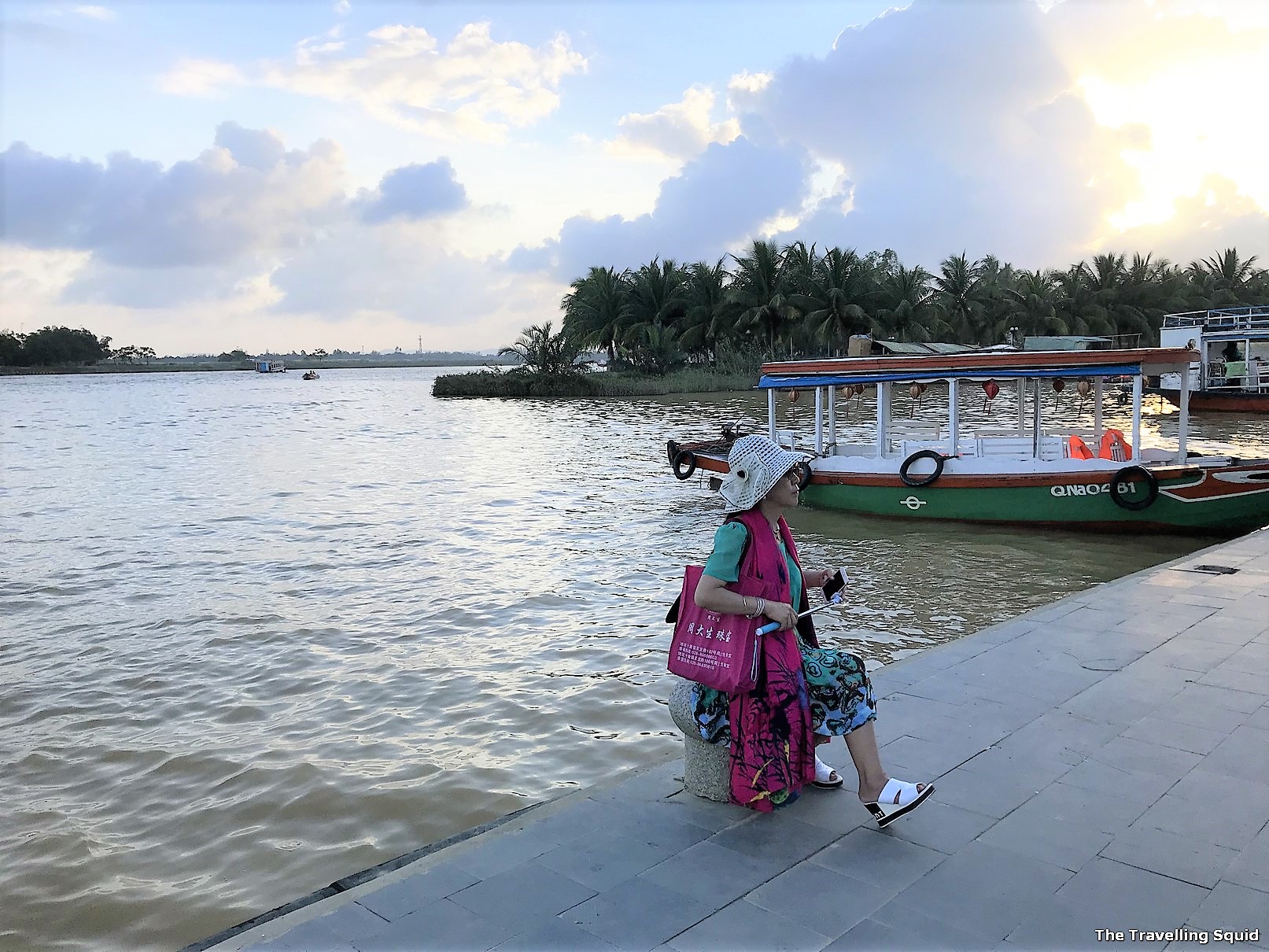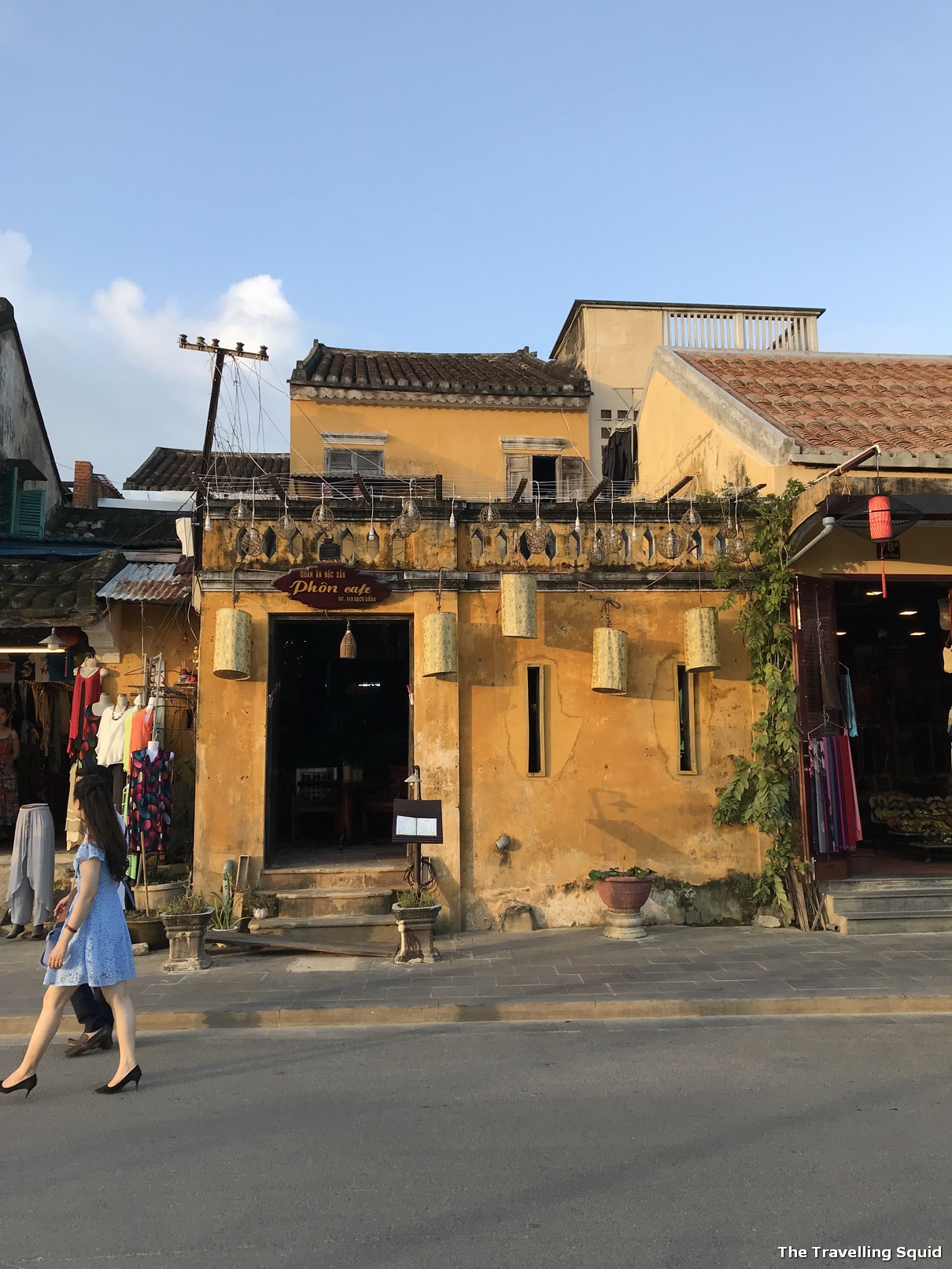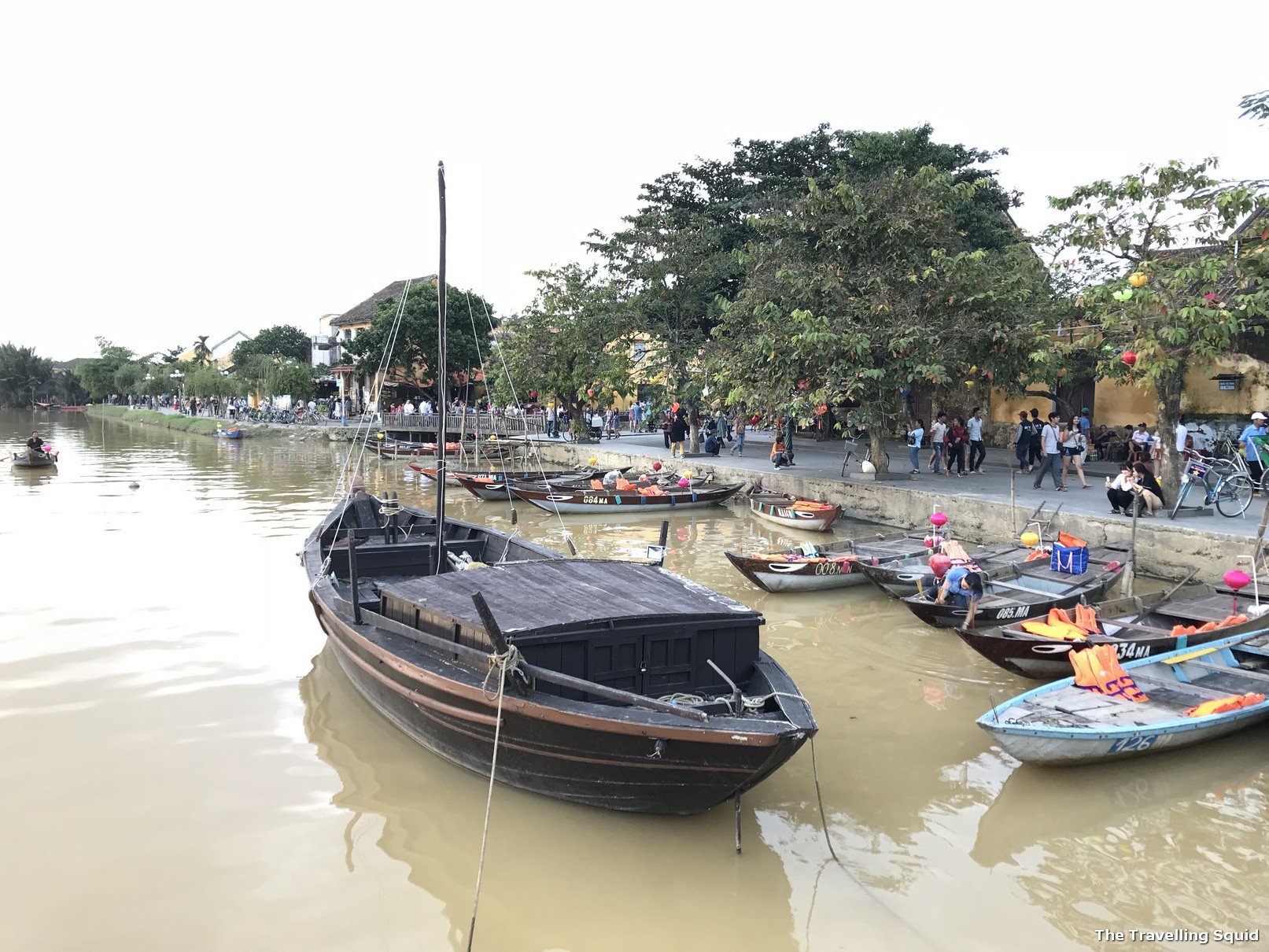 At 5pm, close to sunset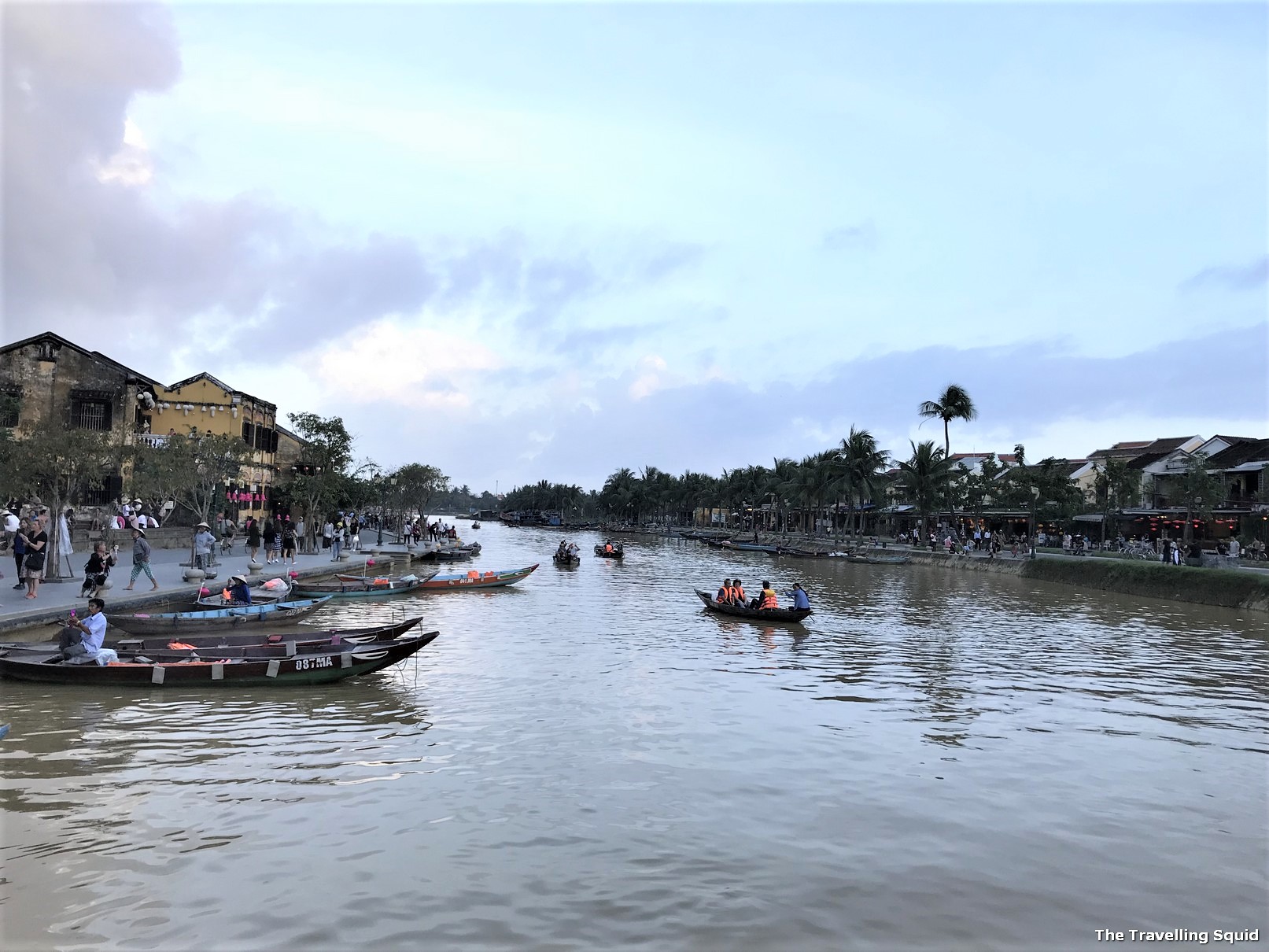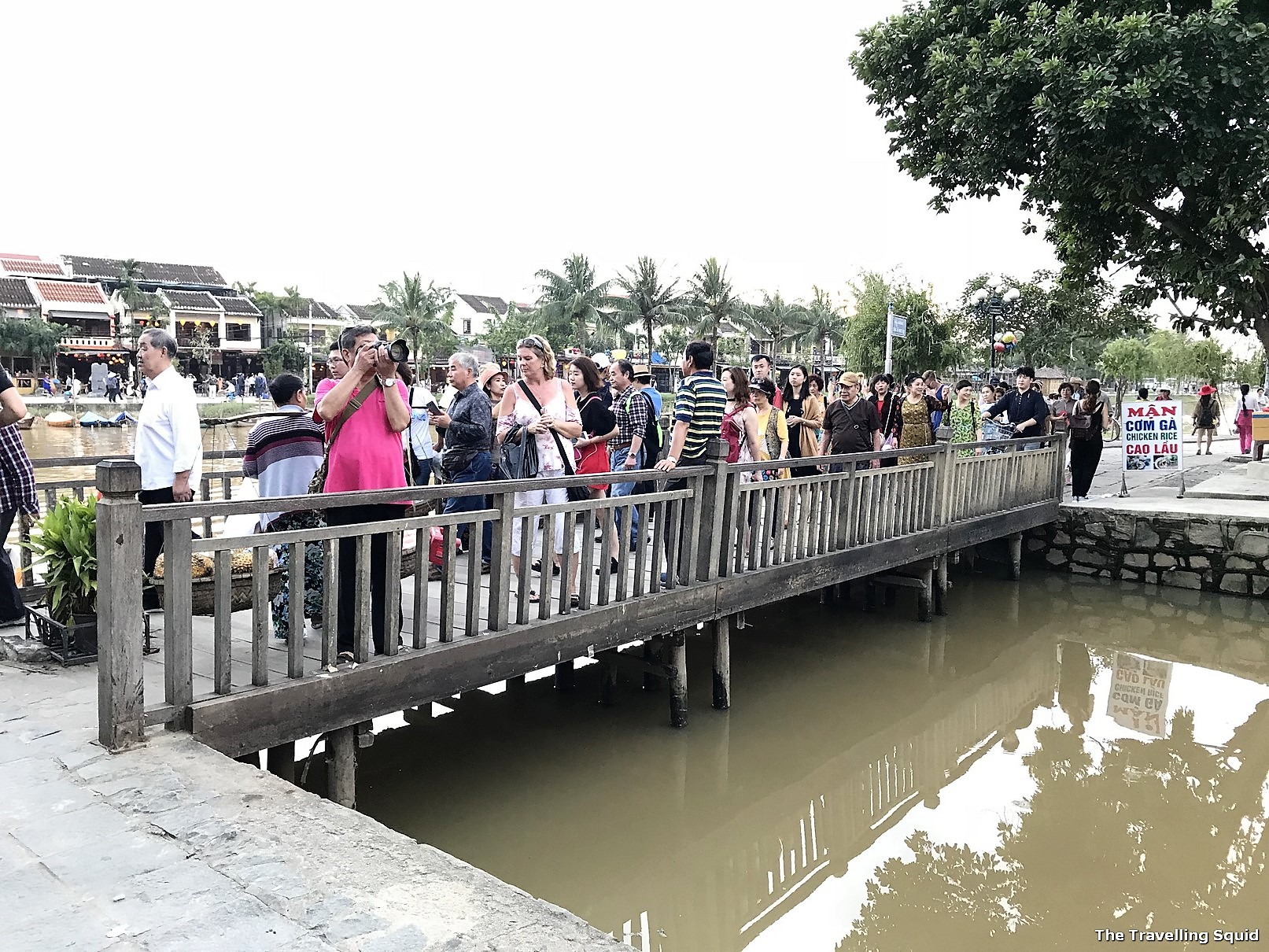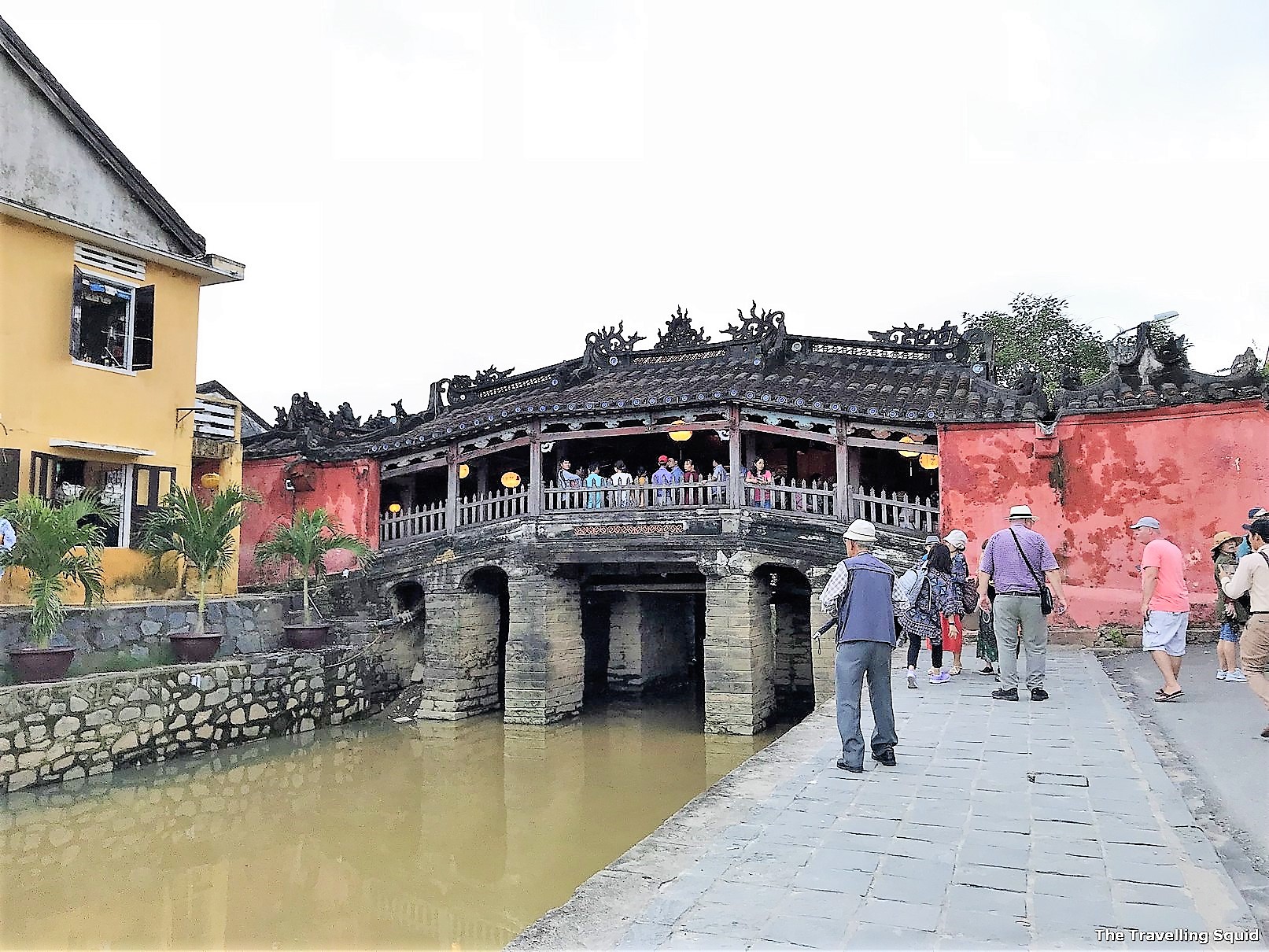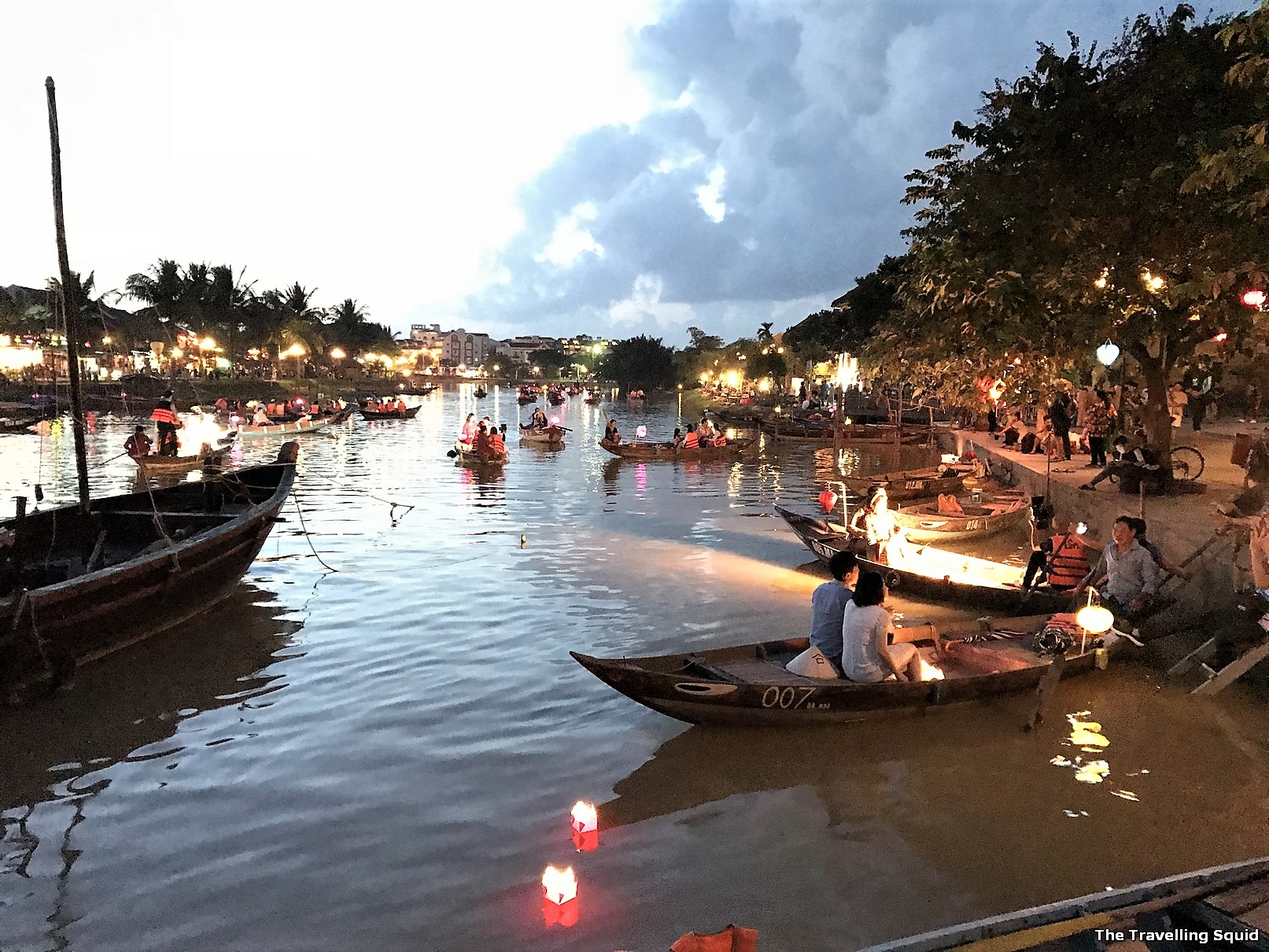 The Travelling Squid's Take
I suppose the natural question might be: is it worth to take a boat ride to view the sunset at the Thu Bon River in Hoi An? Well, I suppose if you're looking at placing lotus lights into the river for good luck, you could do so. For the less whimsical, you could view the sunset from the banks for the river. If you're looking to get away from the crowd, taking a tour to watch local fishermen at work seems at a separate location seems like a good idea.