5 practical things to do before tying the knot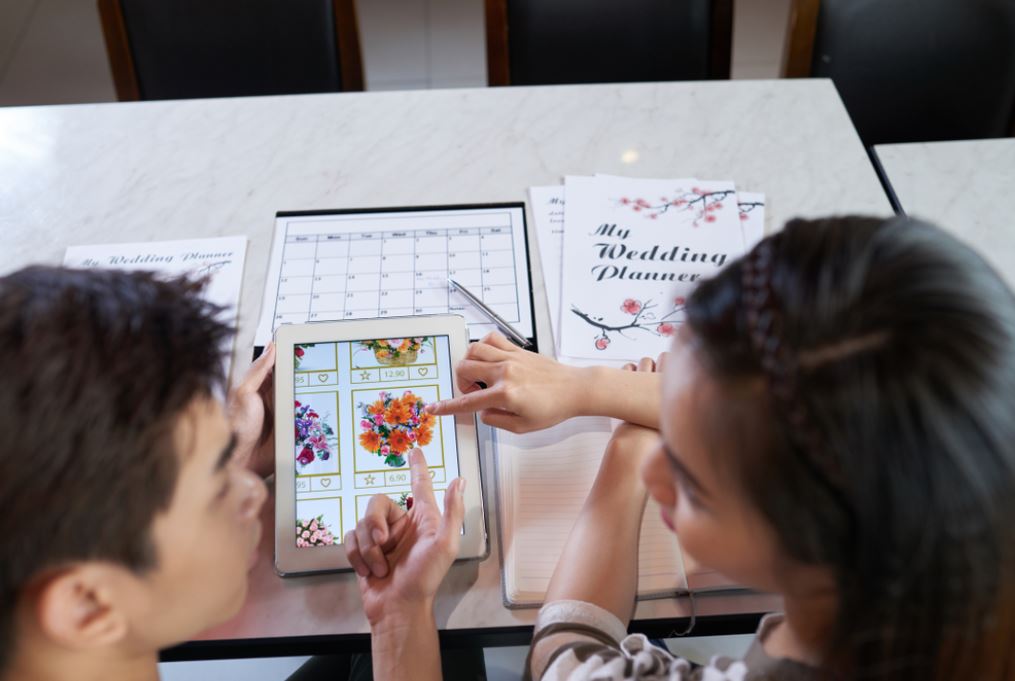 Are you planning to tie the knot soon? While your priorities may be drawing out seating plans and planning out the menu for your wedding, there are a few other important boxes you need to check before you say "I do." Get started with these five things.
1. Get Your Marriage License
This important matrimonial document binds you and your betrothed. In most cases you will have to file for a marriage license application in the county where you will be getting married. Depending on the country you are in, you may need to see a county clerk. Once your paperwork is approved and the necessary fees are paid, you'll get your marriage license. It's an administrative process, and a necessary one.
2. Manage Debt
OK, you need to talk about the 800-pound gorilla in the room: debt. Whether it's accumulated from student loans or overspending on credit cards, you and your partner will need to have a serious conversation about existing debts and how you plan to manage them going forward. America's Debt Help Organization recommends being honest about your debt, which means disclosing how many credit cards you have and their balances, how long you will take to pay off all your debt, and any financial obligations you might have. Once you discuss pre-existing debts, you can make decisions as a couple to tackle debt as a duo and plan your financial future.
3. Talk Bank Accounts and Bill Sharing
Finance expert Dave Ramsey says that combining finances is the first thing married couples should do after leaving the altar together. When a couple decides to manage their finances together, they are banking on a shared future while agreeing on things like hopes and goals, and how to achieve them. Get started by sharing both savings and checking accounts. While each has unique purposes, sharing the two means that you both have a say in how the money is managed. Next, set aside time to manage all closings, money transfers and new openings while deciding whose accounts to close. Additionally, move recurring automatic debts and direct deposits to the shared account.
4. Think About Life Insurance
Insurance experts say that the best time to start shopping for a life insurance policy is when you get married, and it makes sense. After all, it's when you start sharing a life together. Generally, people tie the knot before having kids or buying a house, which makes it an opportune time to start planning for the future and getting a financial safety net established. Plus, the sooner you buy life insurance the more affordable it is. 
5. The 'Kids' Convo
Every little bundle of joy comes with responsibilities like round-the-clock diaper changes and bottle feedings. Babies bring big changes to your life emotionally, financially, logistically and even professionally. It's not only important to acknowledge these changes as a couple, but it's equally important to get on the same page when it comes to having kids. Have conversations about how you intend to raise your kids, what types of childhoods you each had and express your shared values. Will you hire a nanny? Are you open to adoption? When will you go back to work? No question is too big or too small.
A wedding signifies the beginning of a future together. Make your future together a good one with these practical tips, from having conversations about life insurance and kids to sharing bank accounts and tackling debt together.
*This is a contributed article.