Visit to the cellar door of Ciacci Piccolomini d'Aragona in Montalcino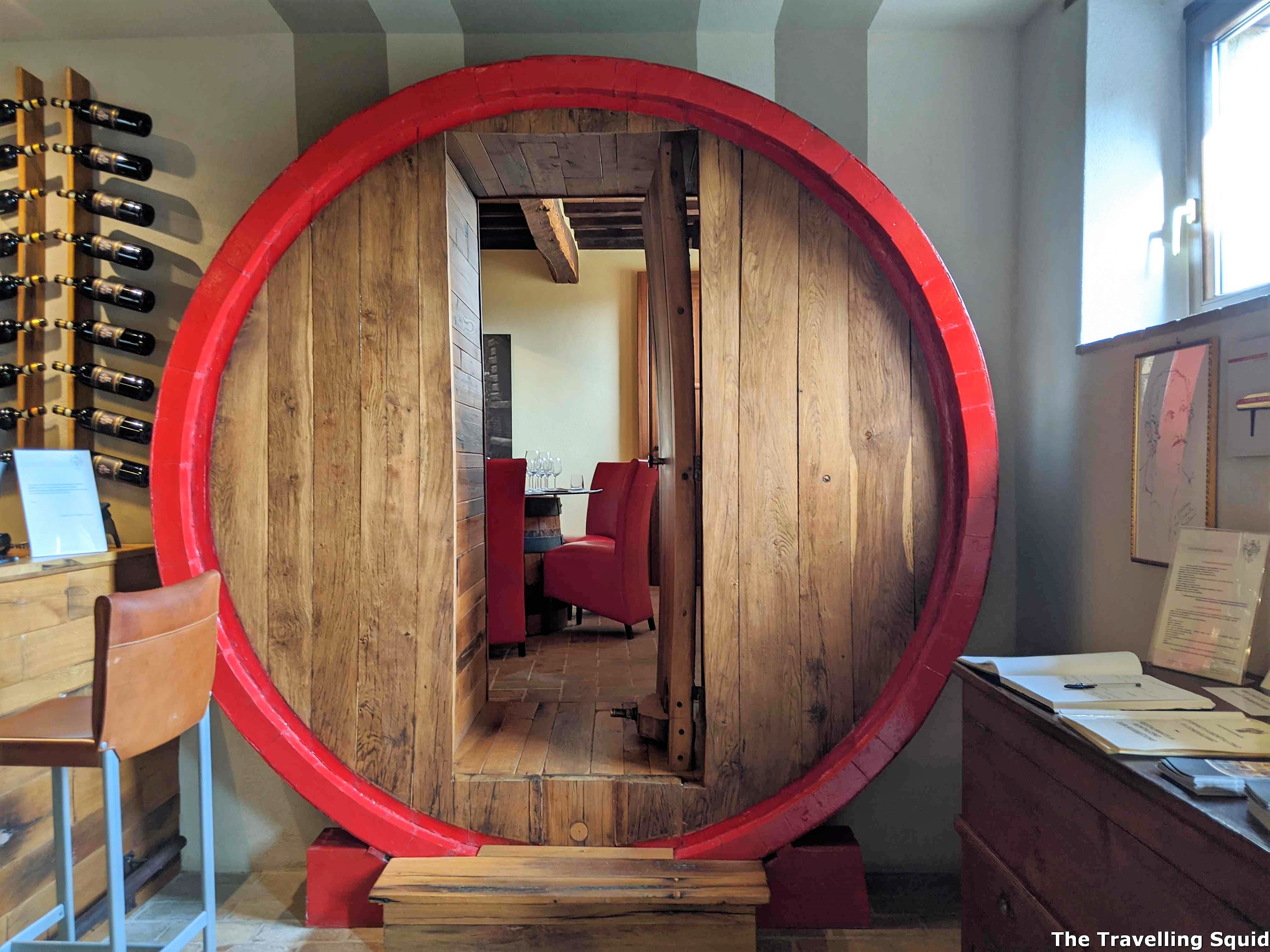 Ciacci Piccolomini d'Aragona is a well-known winery in Montalcino. Recently its Brunello di Montalcino DOCG Pianrosso 2015 was awarded 100/100 (see number 14) by famous wine critic James Suckling, arguably one of its biggest achievements to date. We visited the Ciacci cellar-door in early February 2020, during winter. Similar to the other wineries like Altesino and Poggio Antico, we were the only guests. Here's more on our visit to the cellar door of Ciacci Piccolomini d'Aragona in Montalcino.
About Ciacci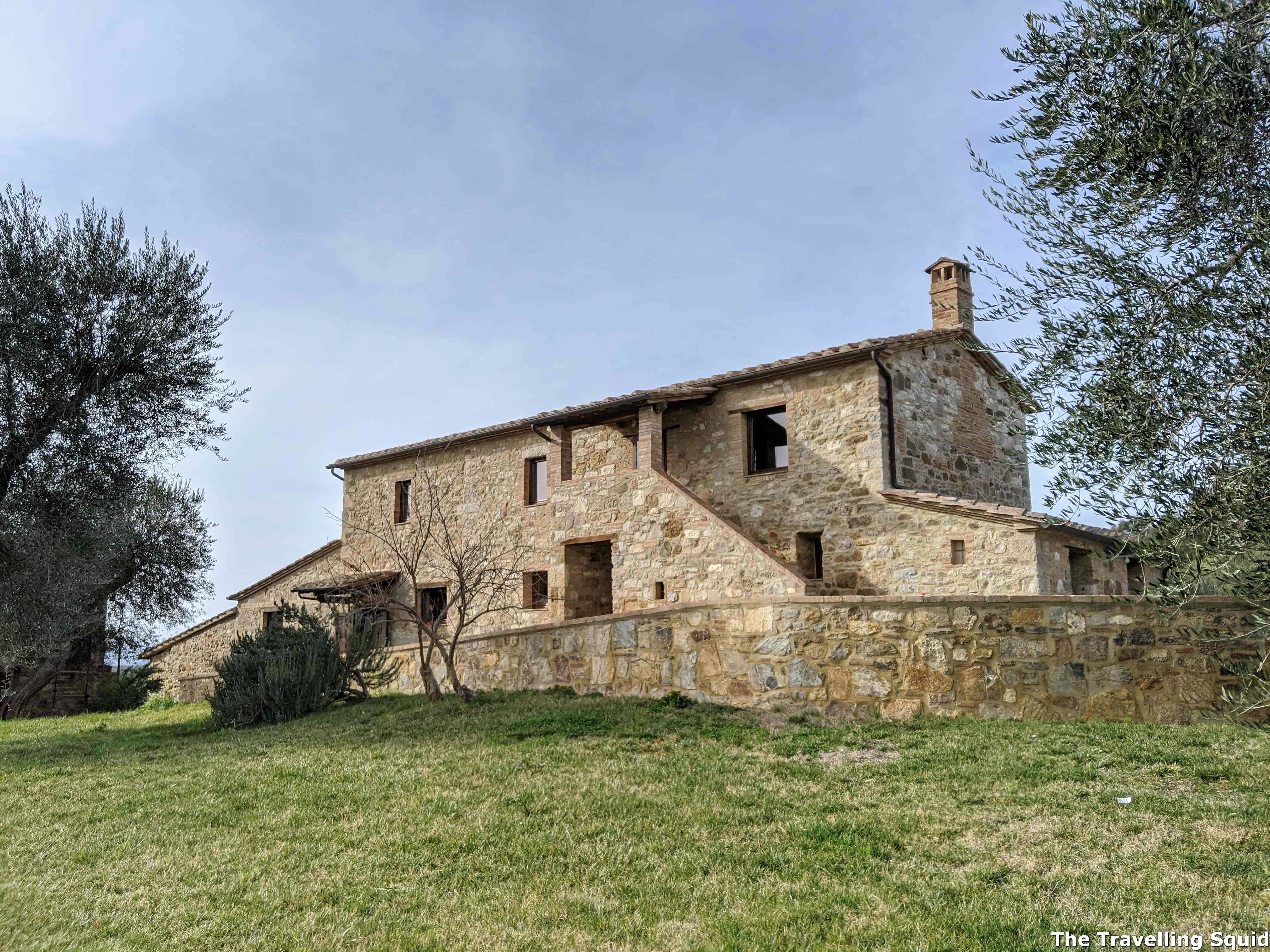 The Ciacci Piccolomini d'Aragona estate is located on the south east slope of the municipality of Montalcino. The lovely estate, spans 220 hectares of which 55.5 are used for vines while 40 are used for olive groves. From the carpark, you are greeted with a view of the Tuscan countryside – the rolling hills stayed fairly green even when we were there in winter.
The estate was originally purchased by the countess Elda Ciacci. In 1985, it was bequeathed  to Giuseppe Bianchini, who was a farmer working at the estate. While he was at the helm, he adopted a forward-looking wine-making philosophy, increasing the quality and quantity of wines for export worldwide. Today, Ciacci is an internationally-renowned brand. Giuseppe passed away in 2004, leaving the business to his son Paolo and daughter Lucia.
Visit to the cellar door of Ciacci Piccolomini d'Aragona in Montalcino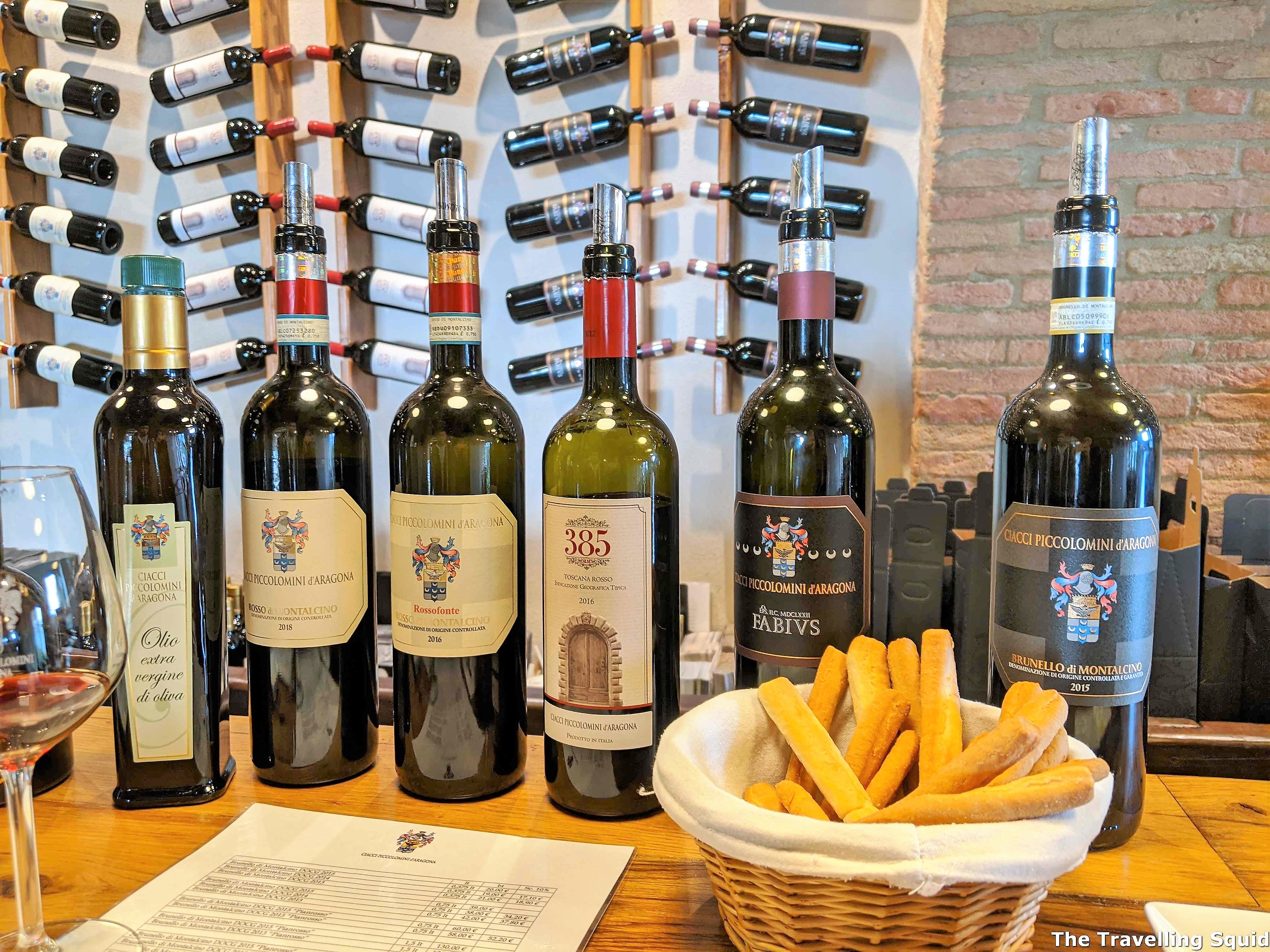 When we first arrived, we were greeted warmly by a member of the Ciacci staff. She had two interns shadowing her and asked if they could understudy the tasting process, to which we acquiesced. The wine-tasting commenced and we tried the wines below:
The Travelling Squid's Take
At the end of the tasting, we purchased the Rossofonte for €21 and the Brunello di Montalcino for €39. The Brunello was very value-for-money as it would easily have been double the price should we have purchased in Singapore. Our host was very polite and waived the tasting fee to thank us for allowing the interns to observe the wine tasting process. In essence, if you're keen to understand the wine-making techniques of a traditional winery in Montalcino, I'd encourage you to go on the tour and tasting as well. Have fun!
***
The cellar door of Ciacci Piccolomini d'Aragona in Montalcino
Address: Località Molinello, 53024 Montalcino SI – Italia
Email address: info@ciaccipiccolomini.com [Do make a reservation before going.]
Opening hours: Mondays – Fridays, 9am – 6pm [Closed on weekends]
Tel: +39 0577 835616