Photo story: Visiting Belem Tower in the summer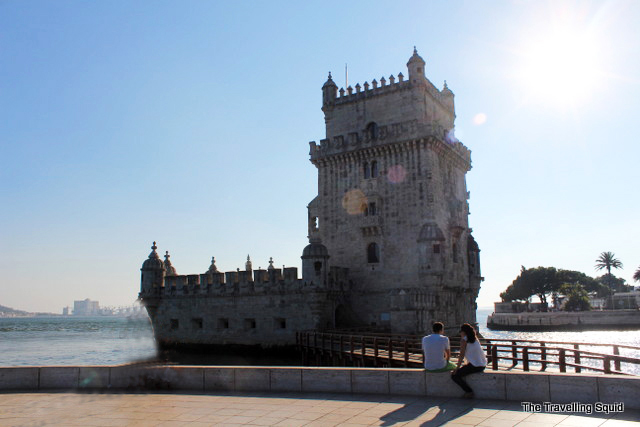 According to Wiki, Belém Tower, also known as Torre de Belém in Portuguese is a fortified tower located in the civil parish of Santa Maria de Belém in the municipality of Lisbon, Portugal. It is a UNESCO World Heritage Site because of the significant role it played in the Portuguese maritime discoveries of the era of the Age of Discoveries. The tower was commissioned by King John II in the late 15th century, to be part of a defense system at the mouth of the Tagus river and a ceremonial gateway to Lisbon.
Brief History
Some years later (1571), Francisco de Holanda advised the monarch that it was necessary to improve the coastal defences in order to protect the kingdom's capital. He suggested the construction of a "strong and impregnable" fort that could easily defend Lisbon and that the Belém Tower "should be strengthened, repaired and completed" as it "has cost so much without being completed".
D'Holanda designed an improved rectangular bastion with several turrets. In 1580, after a few hours of battle, the garrison stationed in the tower surrendered to Spanish forces under the command of the Duke of Alba. After this defeat, the dungeons of the tower served as a prison until 1830.
In the years 1865–1867, a beacon was installed on the south-east terrace of the building and a telegraph service was started, while a gas factory was built, producing smoke that aroused many protests. 
The first moves to preserve and rehabilitate the tower began in the latter part of the 20th century. The architectural landscape designer António Viana Barreto began a three-year project in 1953 to integrate the tower with the local shoreline.
The Belém Tower was added on 7 July 2007 to the registry of the Seven Wonders of Portugal.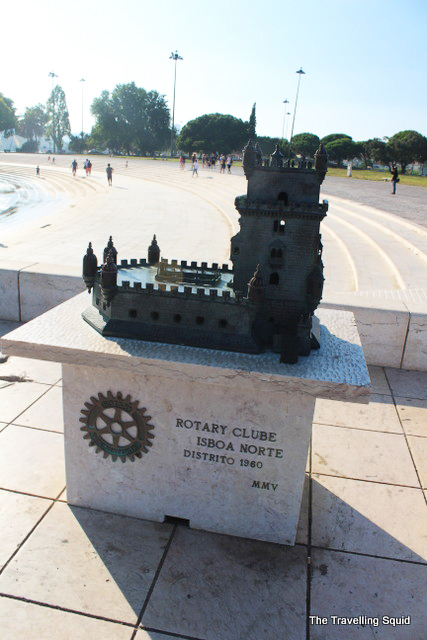 Exterior
The building's plan consists of a rectangular tower and an irregular, hexagonal bastion, with elongated flanks, that projects south into the river. On the northeast angle of the structure, protected by a defensive wall with bartizans, there is a drawbridge to access the bulwark, decorated in plant motifs, surmounted by the royal coat of arms and flanked by small columns, complemented with armillary spheres.
Info credits: Wikipedia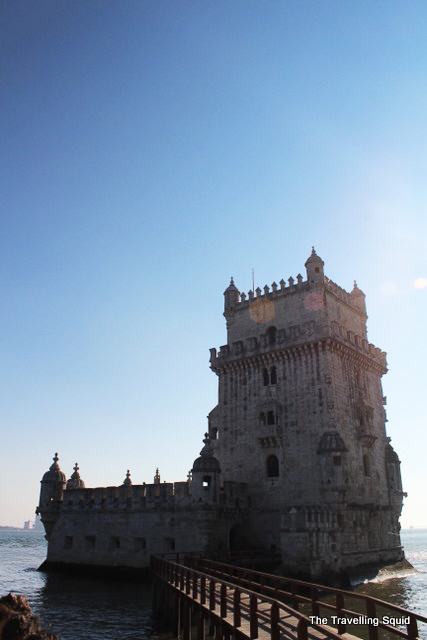 The Travelling Squid's Take
I arrived at Belem Tower on a Monday and it was closed for the day. The facade looks great though. The Belem Tower is quite a place for lovers – if you're keen to catch any in the heat of some summer action, just scan your surroundings carefully.
Have fun!