6 Great Reasons To Visit Turkey
Straddling eastern Europe and western Asia, cosmopolitan Turkey is a great place to visit, whether you are looking for exciting and diverse culture, great local cuisine or simply a little rest and relaxation by the sea.
Shop at Datca market
Just beyond Marmaris, the peninsula of Datca is a south-westerly hotspot mostly frequented by yachtsmen and tourists exploring the Greek coast. On a Saturday however, the peninsula becomes lined with local tradesman selling everything from spices, fresh fruit and vegetables to trinkets handmade by artisan craftsmen. It's a great place to pick up souvenirs and if you come across it – some handmade Turkish delight!
Sample the street food
Because of the location of the country and its cultural influences, Turkish cuisine is a unique combination of Mediterranean and Middle Eastern flavours. If you are looking for a light snack while exploring the sights, you will find lots of street food vendors selling a plethora of delicious Turkish delicacies. Be sure to try Borek – Turkish flaky pastry filled with spinach and feta cheese. Or for a sweet treat, Baklava (which can be found in most small bakeries). Sweet layers of filo pastry are sandwiched together with lashings of sweet honey and sprinkled with pistachio nuts – if you have a sweet tooth, baklava are a must try!
Take a dip in a Turkish bath
If you find yourself in Istanbul, the Aga hamami located in Taksim, is the oldest Turkish bath in the city (built in 1454) and following a large-scale renovation in 1844, its beautiful interior has been restored to nothing short of a marvel. Guests can take a dip or enjoy a massage and exfoliation treatment provided by their accommodating staff.
Relax in Kugulu Park
Get away from the hustle and bustle of capital city Ankara by spending a day in Kugulu Park, where you can climb to Çankaya and visit the Atakule Tower. Guests can also spend the afternoon relaxing in the neighbouring botanical park and enjoy its lush, green surroundings. Ankara is a good destination to keep in mind before booking your flights to Turkey too, as the Esenboga International Airport sits just 28km away from the city centre.
Explore the Aspendos Theatre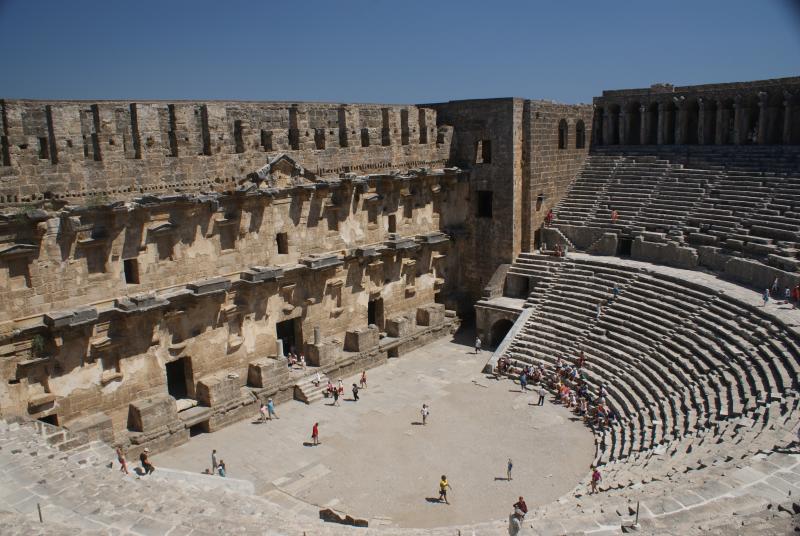 Culture vultures will love spending a day exploring the Aspendos Theatre, built in 155 AD, it was built under the rule of Roman Emperor Marcus Aurelius and could seat between 15,000 and 20,000 spectators.It has been continuously repaired and maintained over the years but has retained all of its original features.
Visit the Hagia Sophia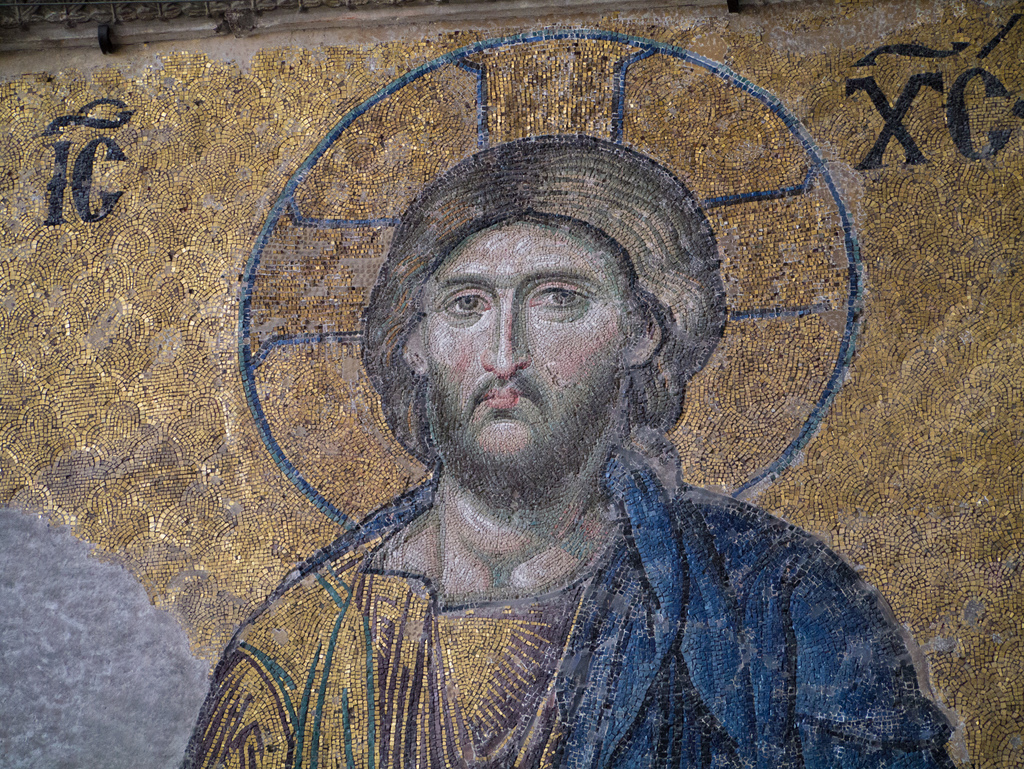 The Hagia Sophia in Istanbul is a former Christian patriarchal basilica, but stands today as a Museum, be sure to visit the second floor and check out it's huge array of ancient mosaics.
Don't forget to check out all of the sights and attraction before you leave on your Turkish getaway, and book attractions in advance to avoid queues and additional fees when you arrive. Happy holidays!
Images by and Simon Bunting and Schezar used under Creative Commons License.
Author Bio: 
Samantha is passionate writer and traveller who loves to discover new things and experience different cultures.  This is the reason why she sets aside ample time and monetary resources to visit tourist attractions that are known for their diversity. She now brings you captivating articles about travel and leisure.