Review of the Ice Museum in Jeju
The Ice Museum is located in what seems to be a theme park, which houses the Trick-eye museum as well. It was the first place we visited while in Jeju. We had no idea what to expect, and this was something that I would not have want to enter in the first place. Due to some miscomm, we soon found ourselves in the Ice Museum. It was very cold inside, and I must say I expected to be feeling cold in Jeju due to winter, but did not expect to be at the mercy of the man-made igloo which I had just entered. Here's a review of the Ice Museum in Jeju:
The Slide
The only lure of that Ice museum was the ice slide (see video above), which I must say, looked extremely taunting, and because of the hashtag #yolo, I decided to bear the bitter cold to have a ride down. It was just cold, lugging the cushion right up the ice stairs. I also asked the attendant to give me a little push, given that I was too afraid to do move anymore given the cold. And that resulted in a video of me screaming at the top of my lungs. What was not captured in the video was the bunch of Korean teenage schoolkids who were totally judging me for my loud shriek, cos they had went up and down the slide multiple times.
The man-made igloo with eerie green lighting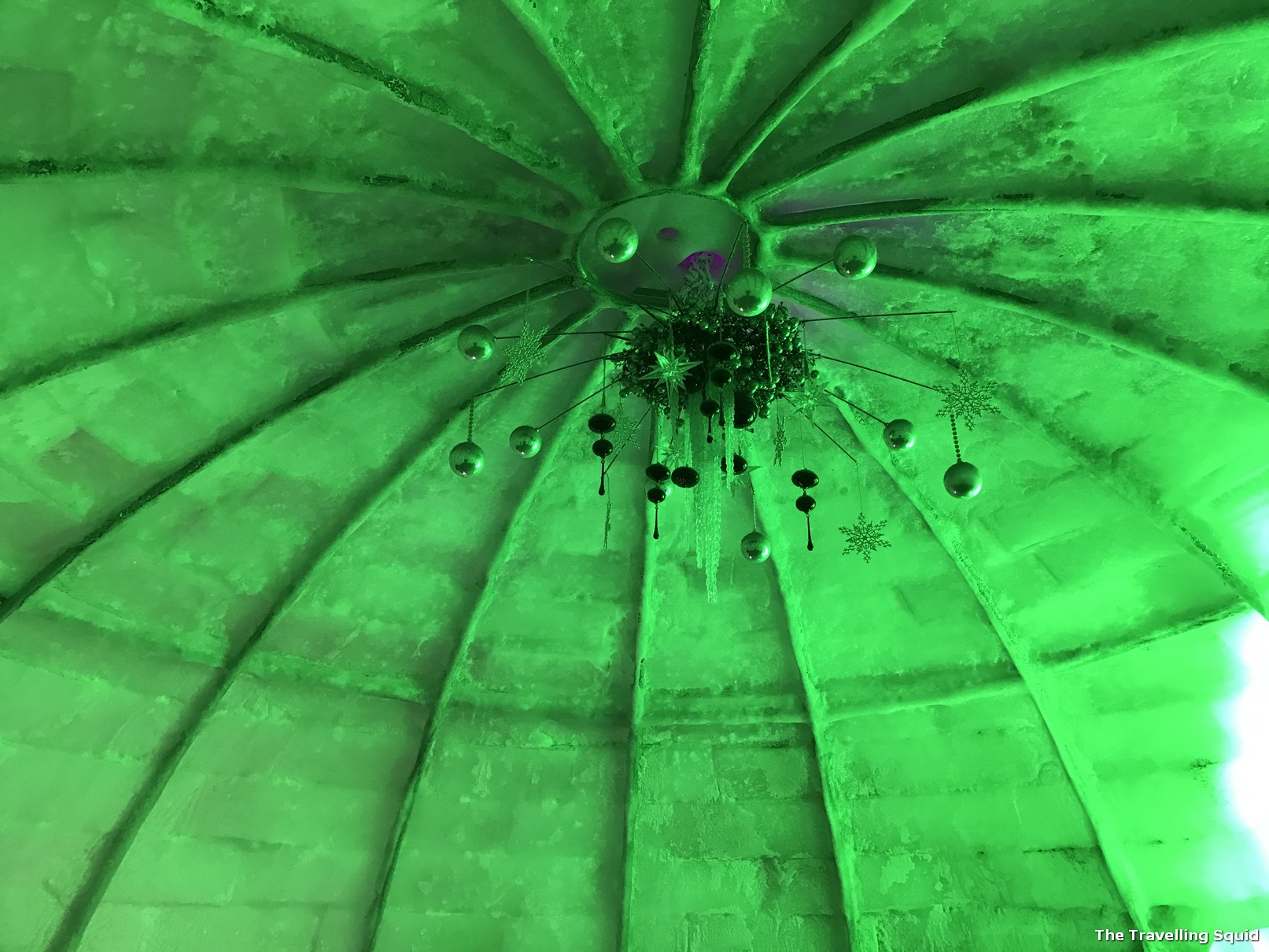 Now I am seriously wondering about the man-made igloo with eerie green lighting. That is perhaps the second other most memorable thing, because I wondered how much similarity did it share with actual igloos in the North Pole. But I am willing to guess that there is not much similarity, as you can see from the pictures.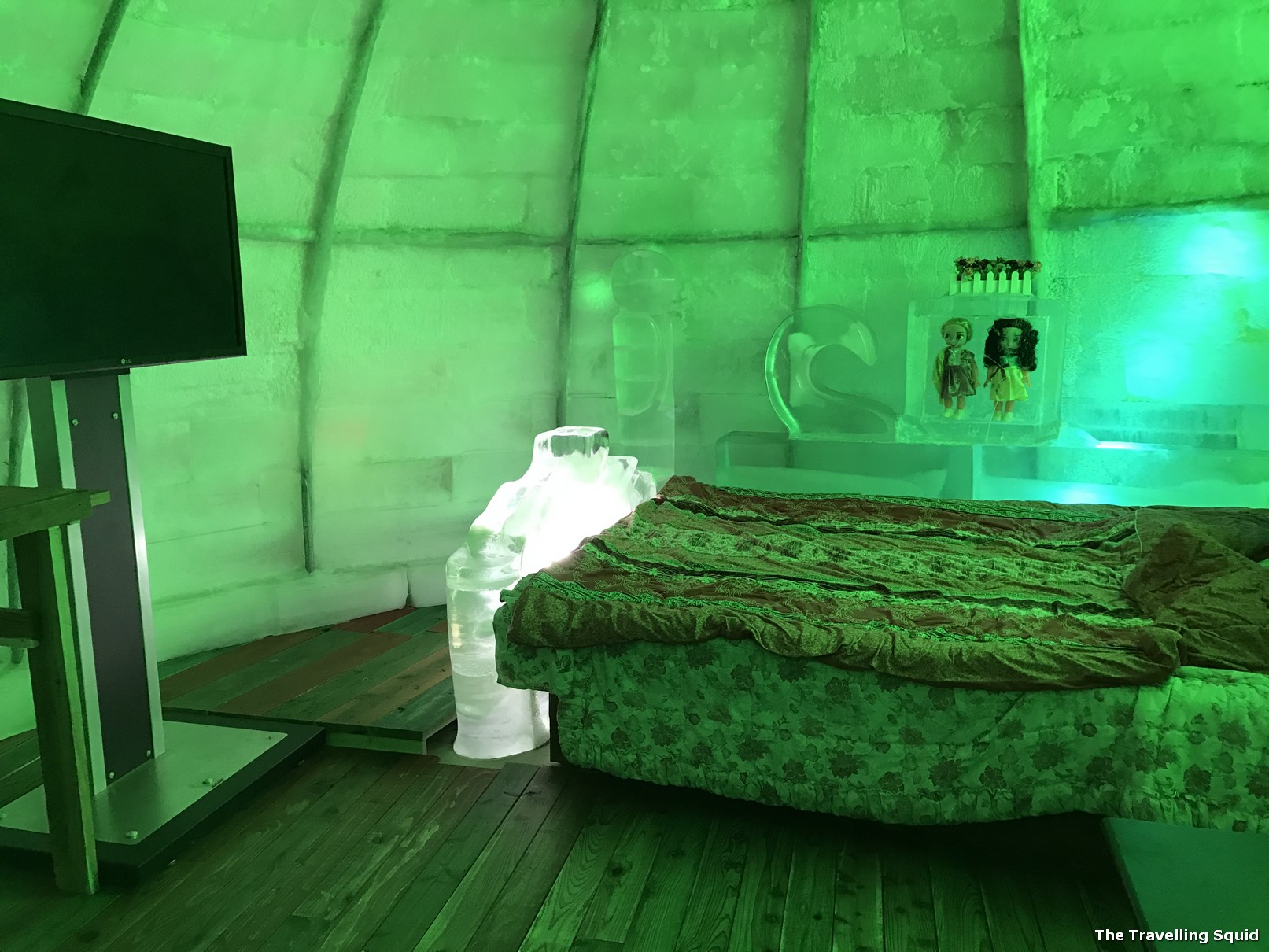 The room had an ice bed, TV and a sofa. Now my question is, why was there a need for an ice bed? Is it not cold enough in the North Pole for one to yearn for a bed on ice? Clearly, the needs of eskimos were not on the minds of the developers of this igloo. There were several other ice sculptures, which reminded of those sculptures one could see at weddings, rather than the humble dwellings of eskimos.
The Travelling Squid's Take
To assess whether a trip to the Ice Museum is necessary, one should also assess the Trick-eye museum, which I will be covering in a next post. My honest opinion is that there is very little educational value to be obtained from this Ice Museum, even though it is called a museum. Should you decide to 'feel young', be reminded of your childhood and obtain the bragging rides for the hashtag #yolo, please take a ride down the ice slide. Scream as much as you want, cos you ain't gonna see those judgey Korean school kids again 🙂