Visit Chang BBQ for the best Korean BBQ in Singapore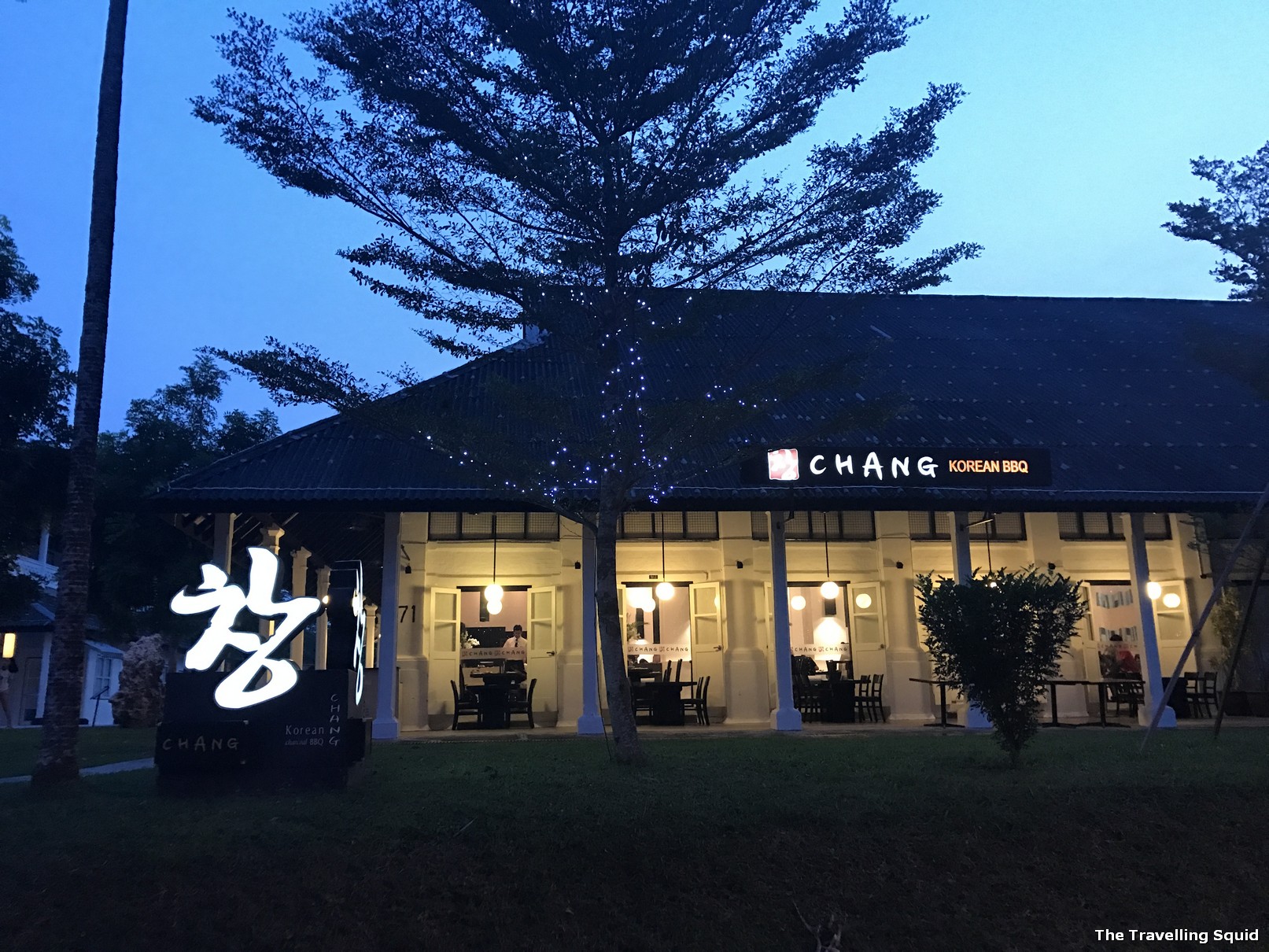 If eating Korean BBQ is one of your favourite pastimes, do visit Chang BBQ for the best Korean BBQ in Singapore. The meat available is beautiful, in the literal sense of the word. At a premium price (but not exactly expensive as well), you get a nicely marbled cut of beef, and fresh Kurobuta pork. The best part is for the uninitiated like yours truly, the cooking is done by the staff there 🙂
Unlike places when you leave smelling like cooked meat, the area is not smokey too – the ventilation is sucked down from the pan itself, unlike other BBQ stores where there is a suction hose on  the top. The ceilings are high too, leaving room for ventilation.
The sides
As a tradition of Korean BBQ restaurants, the sides which were offered tasted quite alright. The kimchi was pretty normal. The BBQ meats were the selling point.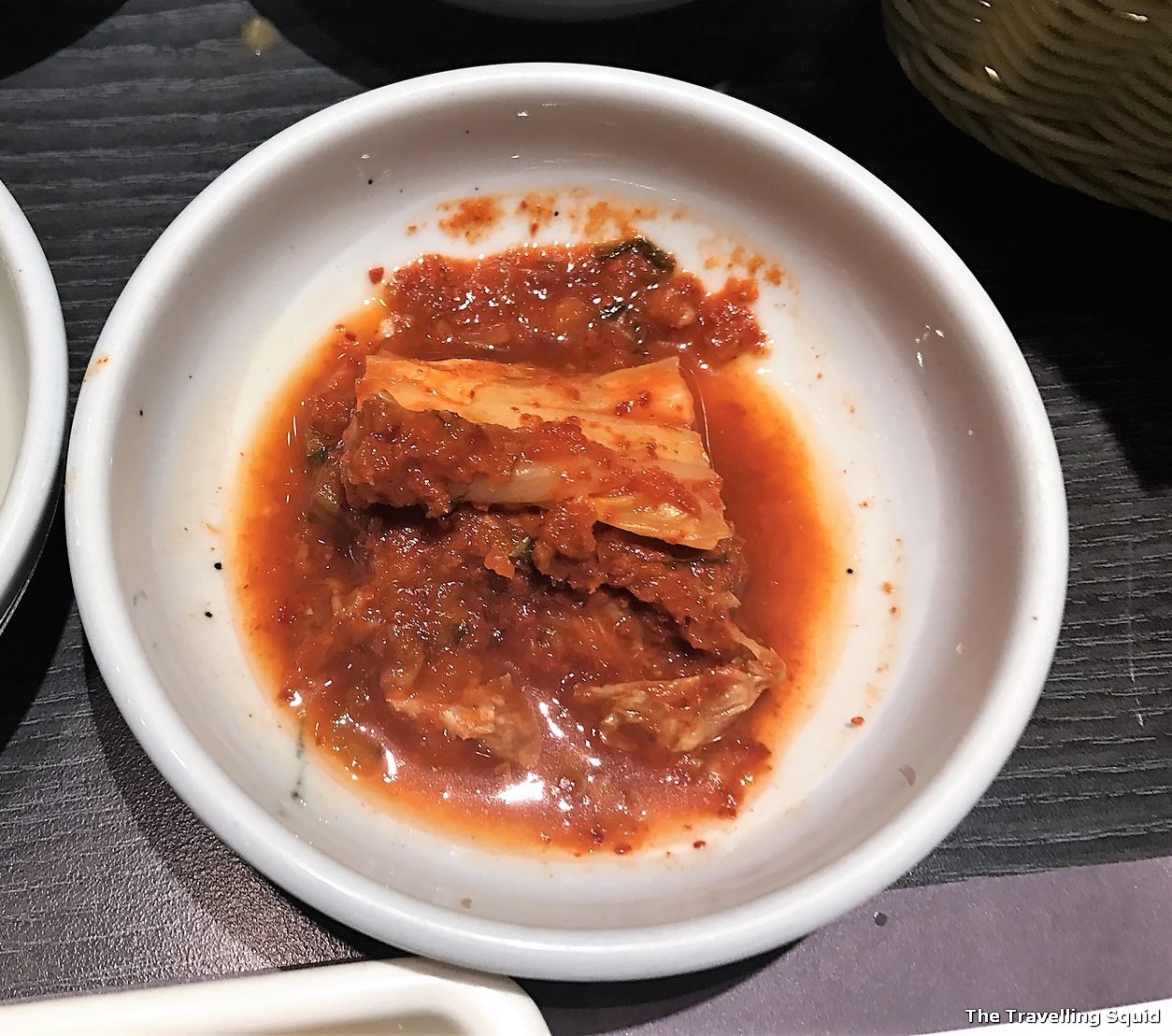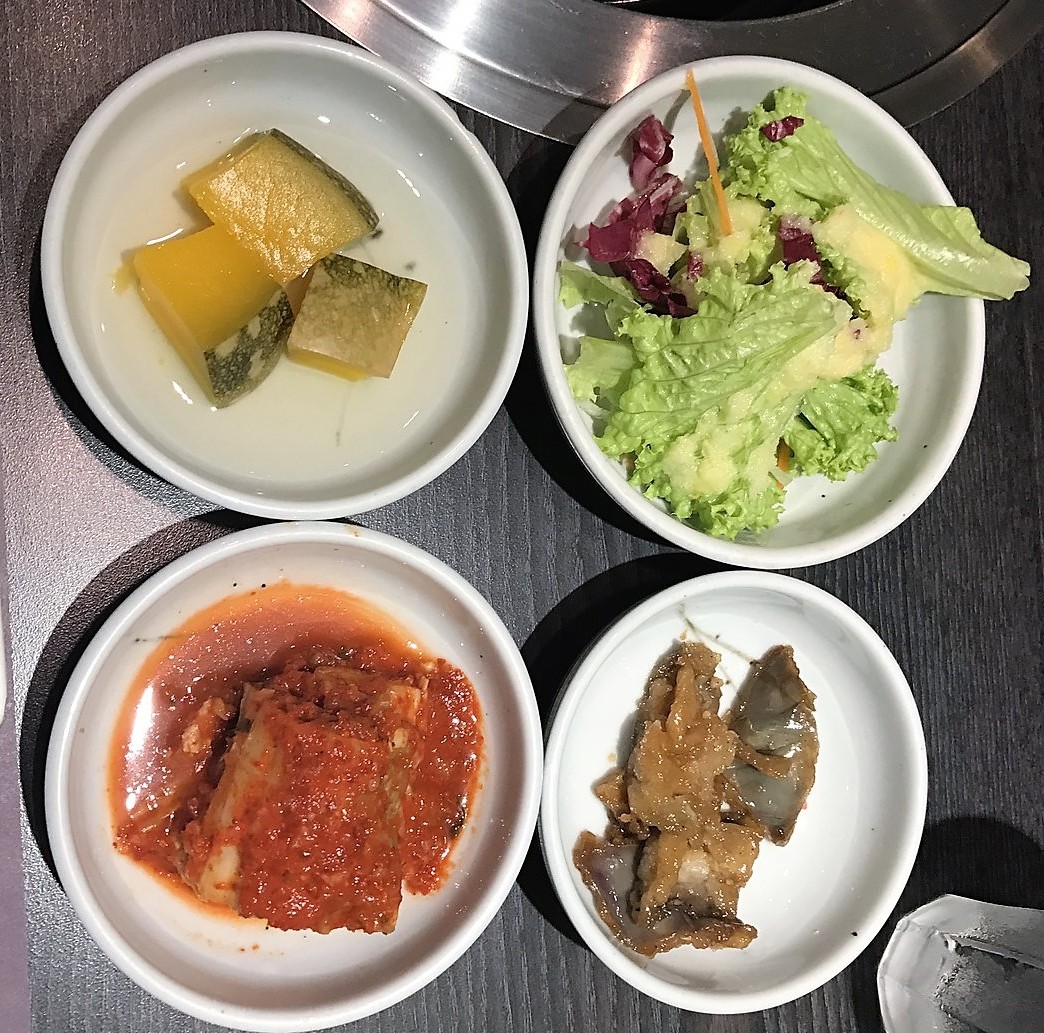 The Food
I think the pictures will do the food justice. Especially the raw cuts. Only then will you be able to appreciate the marbled patterns of fat on the beef, and the fresh red colour of Kurobuta pork that we ordered.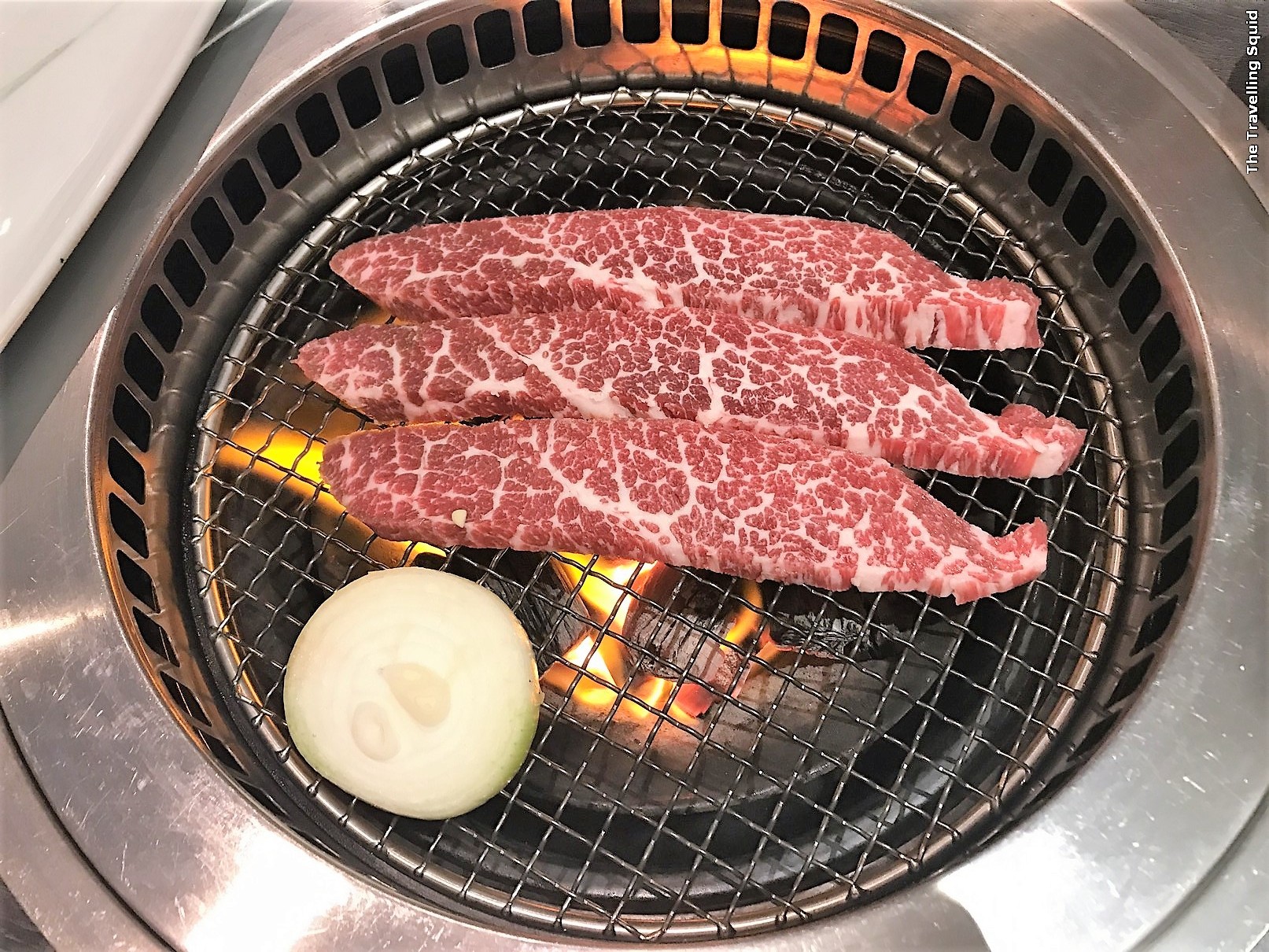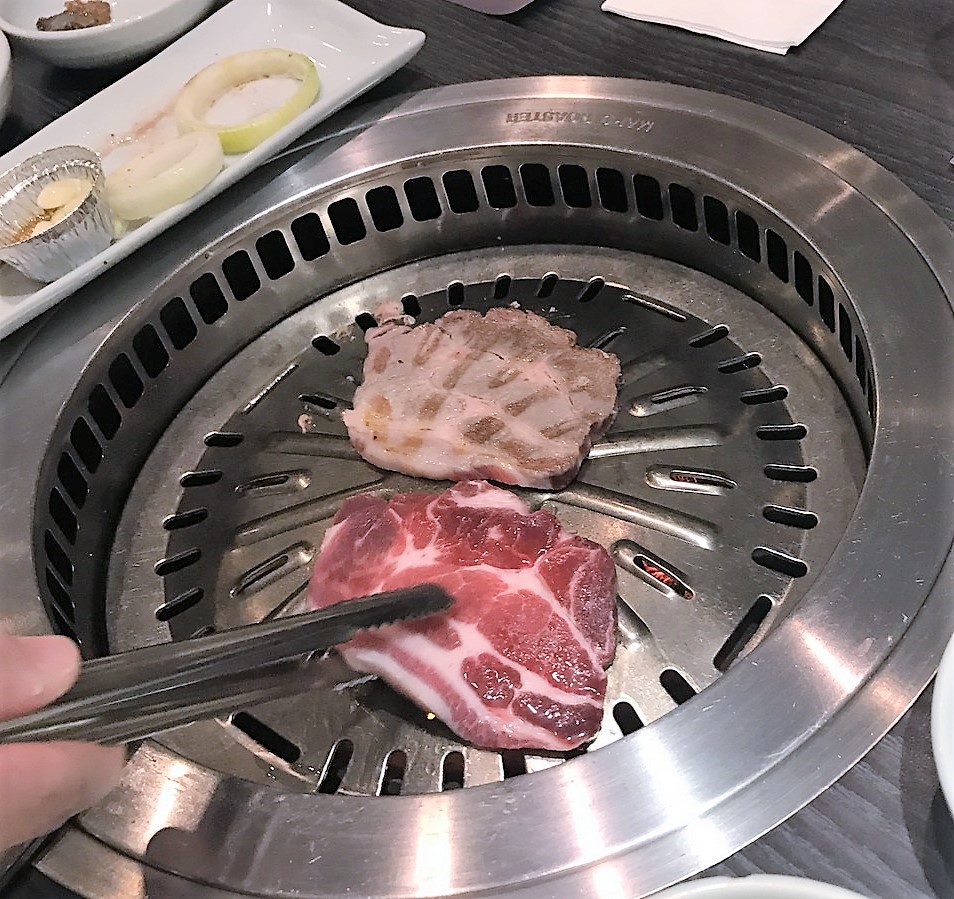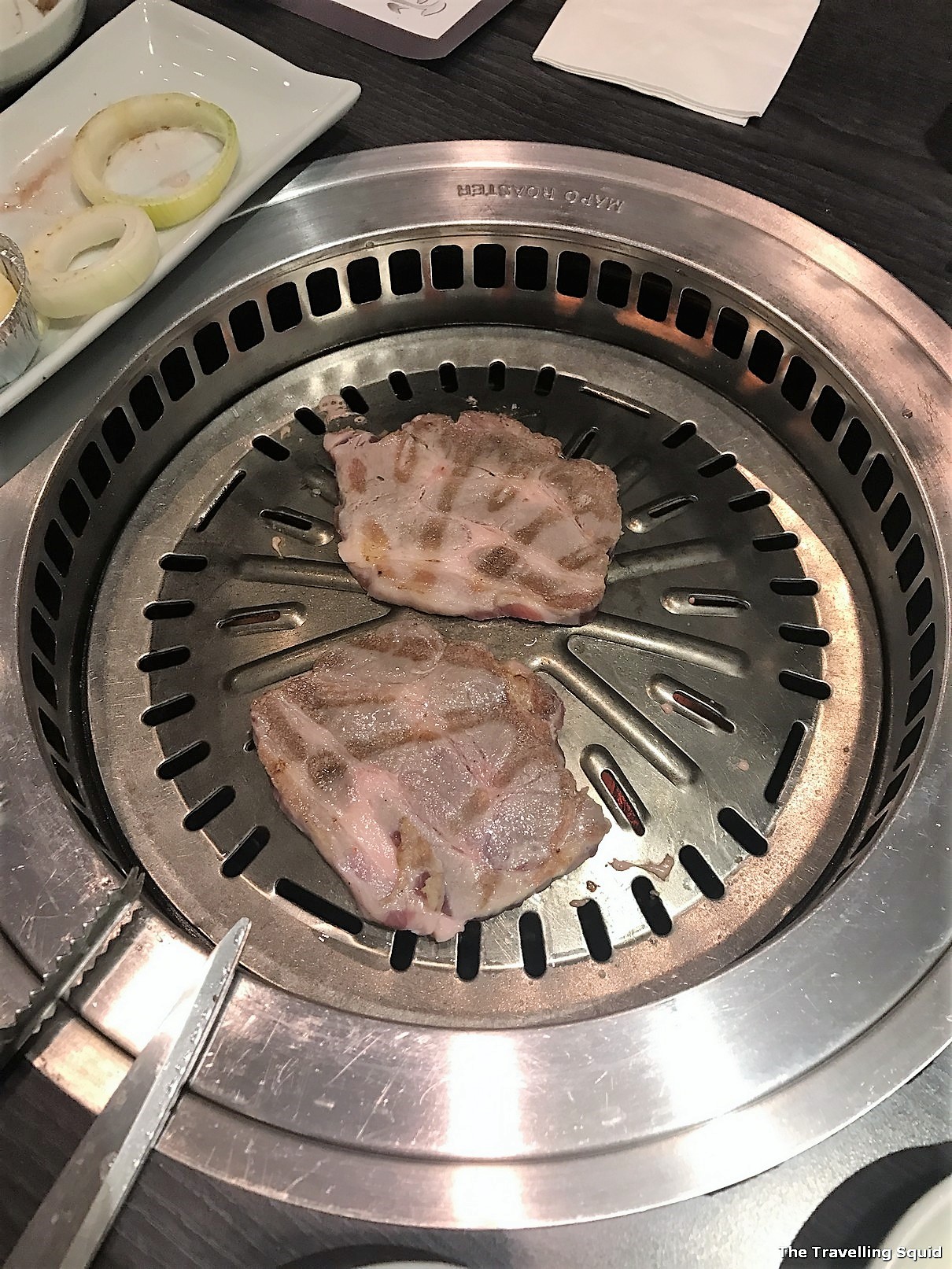 We were there as a party of six, and we ordered four BBQ meats – beef, pork and chicken. The meats came with a hearty serving of lettuce, cucumber, carrots and chilli. Which is my favourite as it made this meal feel a tad healthier.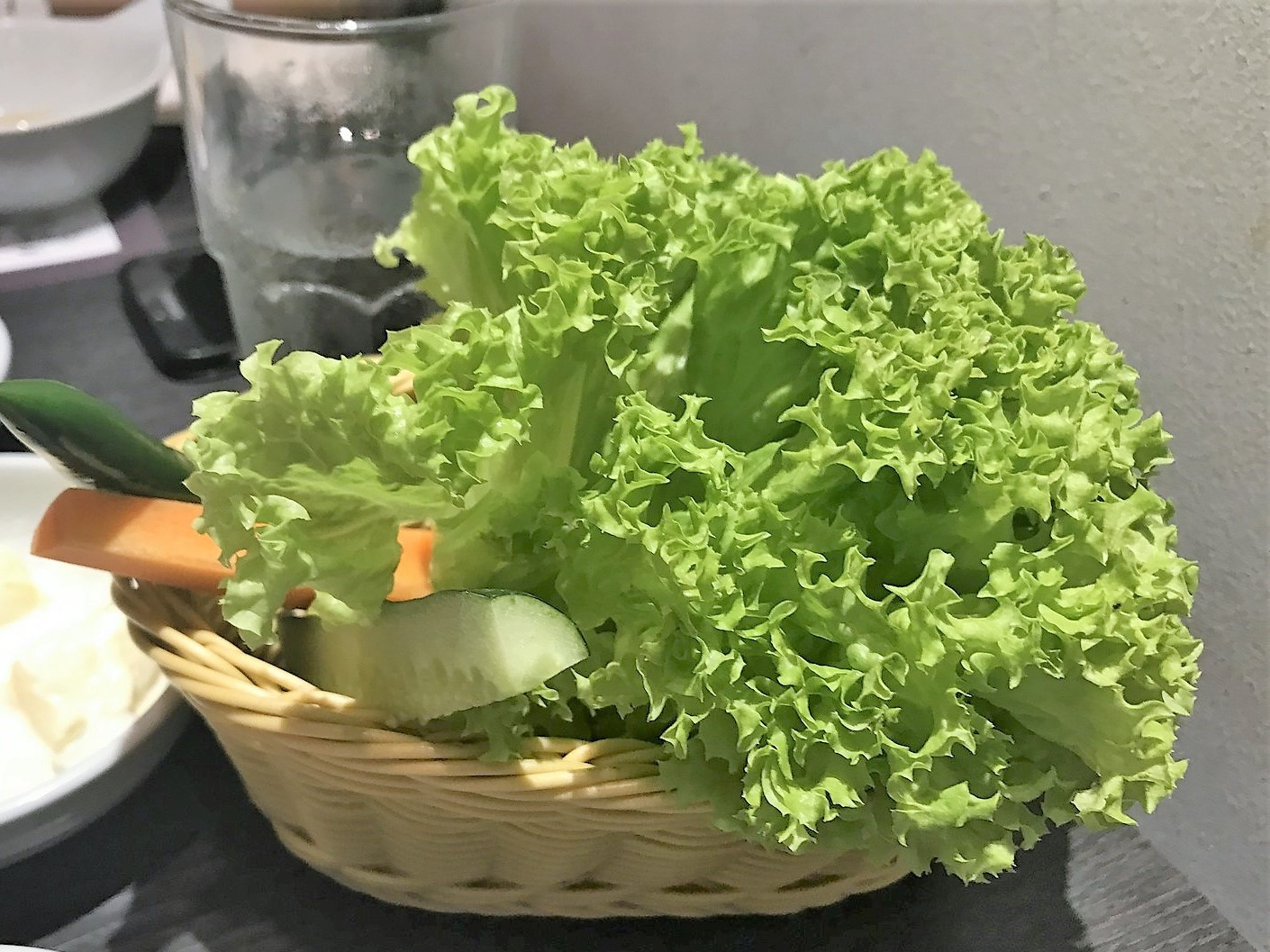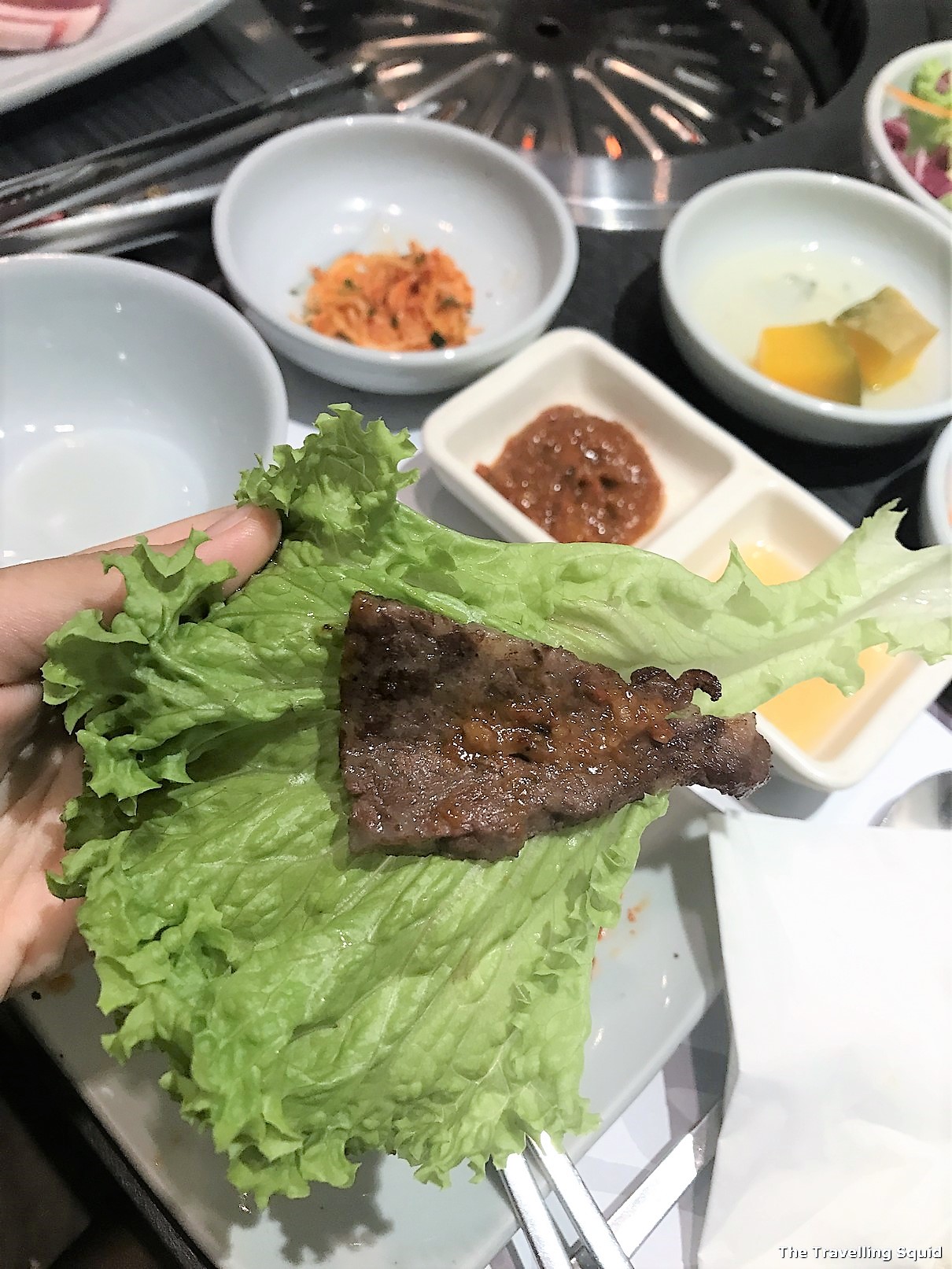 Cold buckwheat noodles
The buckwheat noodles was pretty yums too. The soup was light, cold and sweet to the palate. The noodles, al dente. It was a satisfying dish.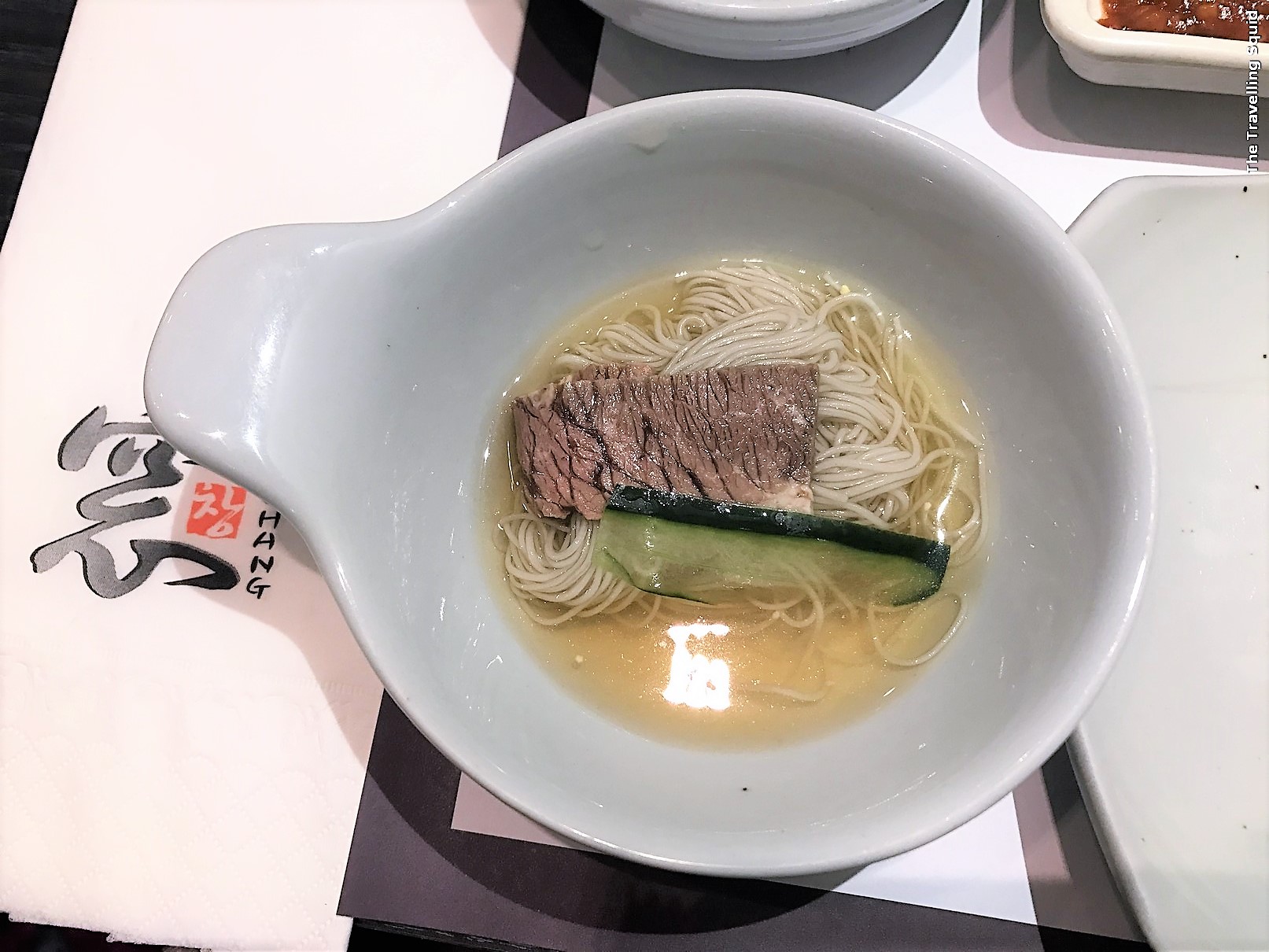 Seafood pancake
Korean seafood pancakes have always been my favourite. I like how they are filled with leek and other ingredients, and the one at Chang BBQ was probably the crispiest I've had.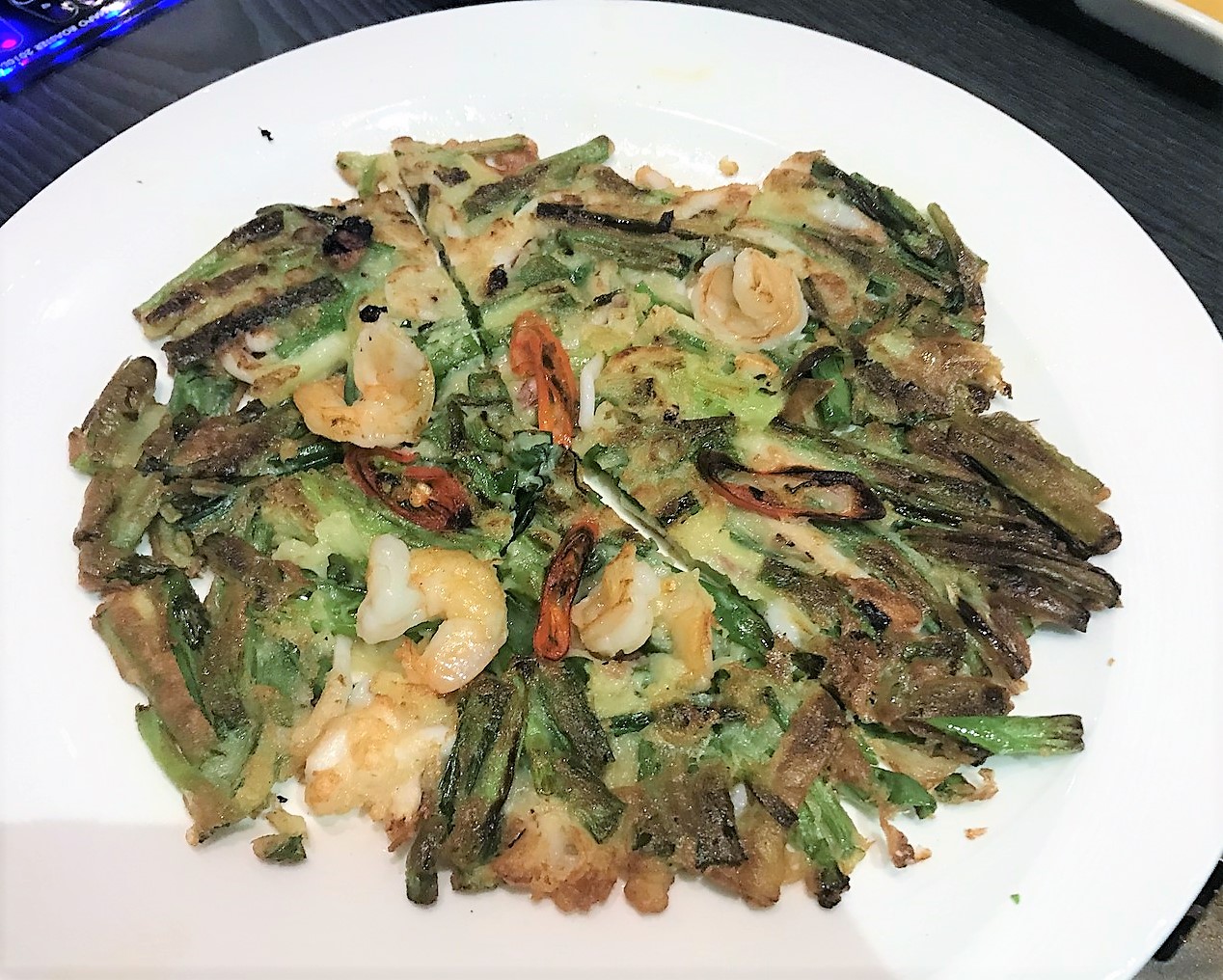 The Travelling Squid's Take
I would say that this restaurant offered meat that was better than what I had in Korea. However, that said, this could be only because I was not on the search for premium BBQ meats in Korea. Friend H and I simply ate at restaurants with plenty of local patrons. In these restaurants, we paid about SGD25 per person. At Chang BBQ, we paid about SGD50 per person for a variety of meat and dishes. If we were to have BBQ meat per person, the bill would have been tripled. This is perhaps why the meats are of a premium cut. The service staff were a tad aloof, but I didn't mind as long as the cooked meat was delivered to my plate 🙂
* * *
Visit Chang BBQ for the best Korean BBQ in Singapore
Address: 71 Loewen Rd, Singapore 248846
Phone: 6473 9005
Opening hours: 12pm – 3pm, 6pm – 10pm
Reservation: quandoo.sg, hungrygowhere.com