4 places to eat and drink at Dotonbori in Osaka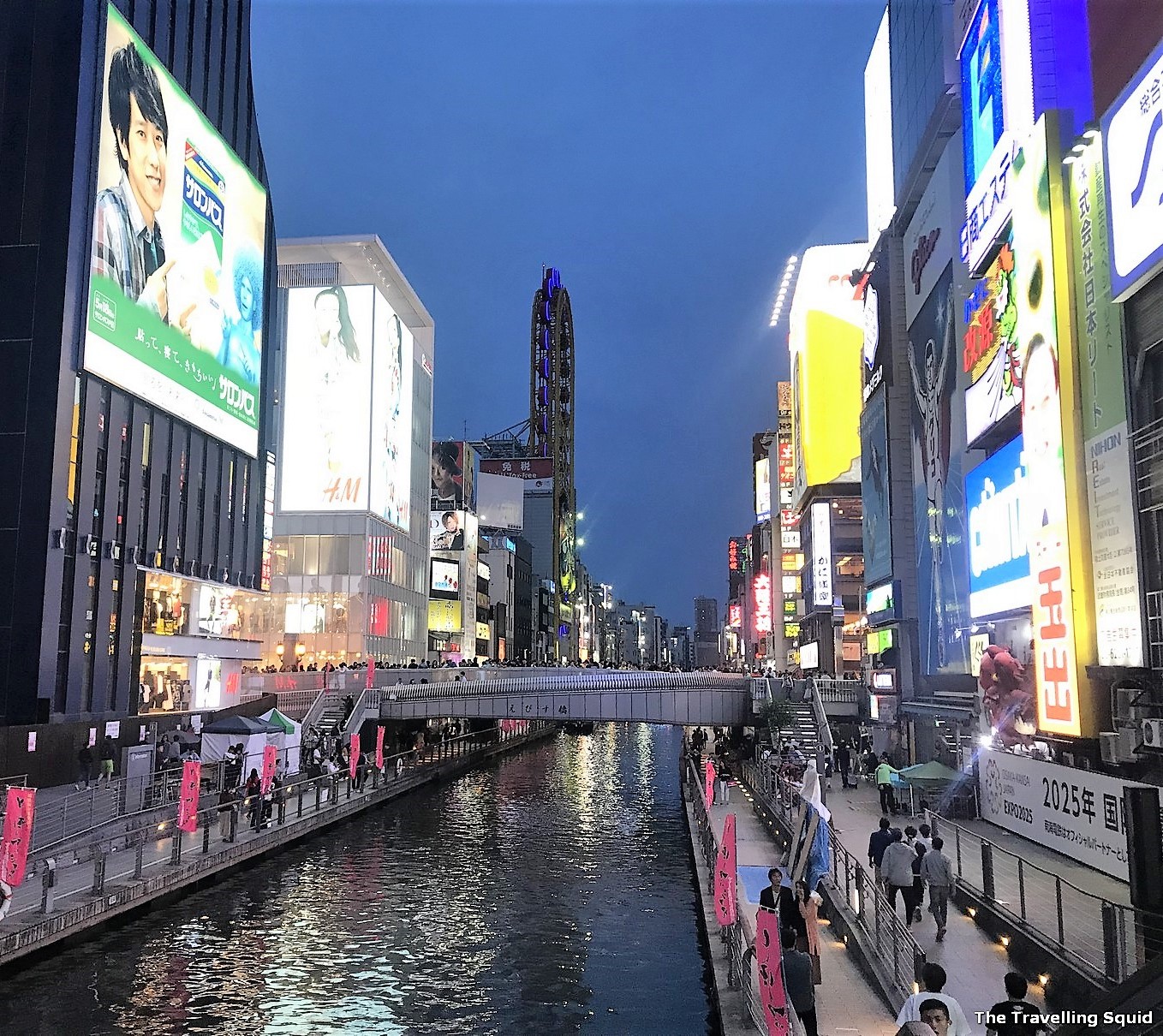 It was my second time visiting Dotonbori in Osaka, the first having passed by during a work trip. To be honest, I still find it overwhelming after both trips, although the second visit was a little more relaxing because S was navigating. But as uncomfortable as Dotonbori may feel, it is home to some good restaurants and a nice bar. Here are, in my view, 4 places to eat and drink at Dotonbori in Osaka.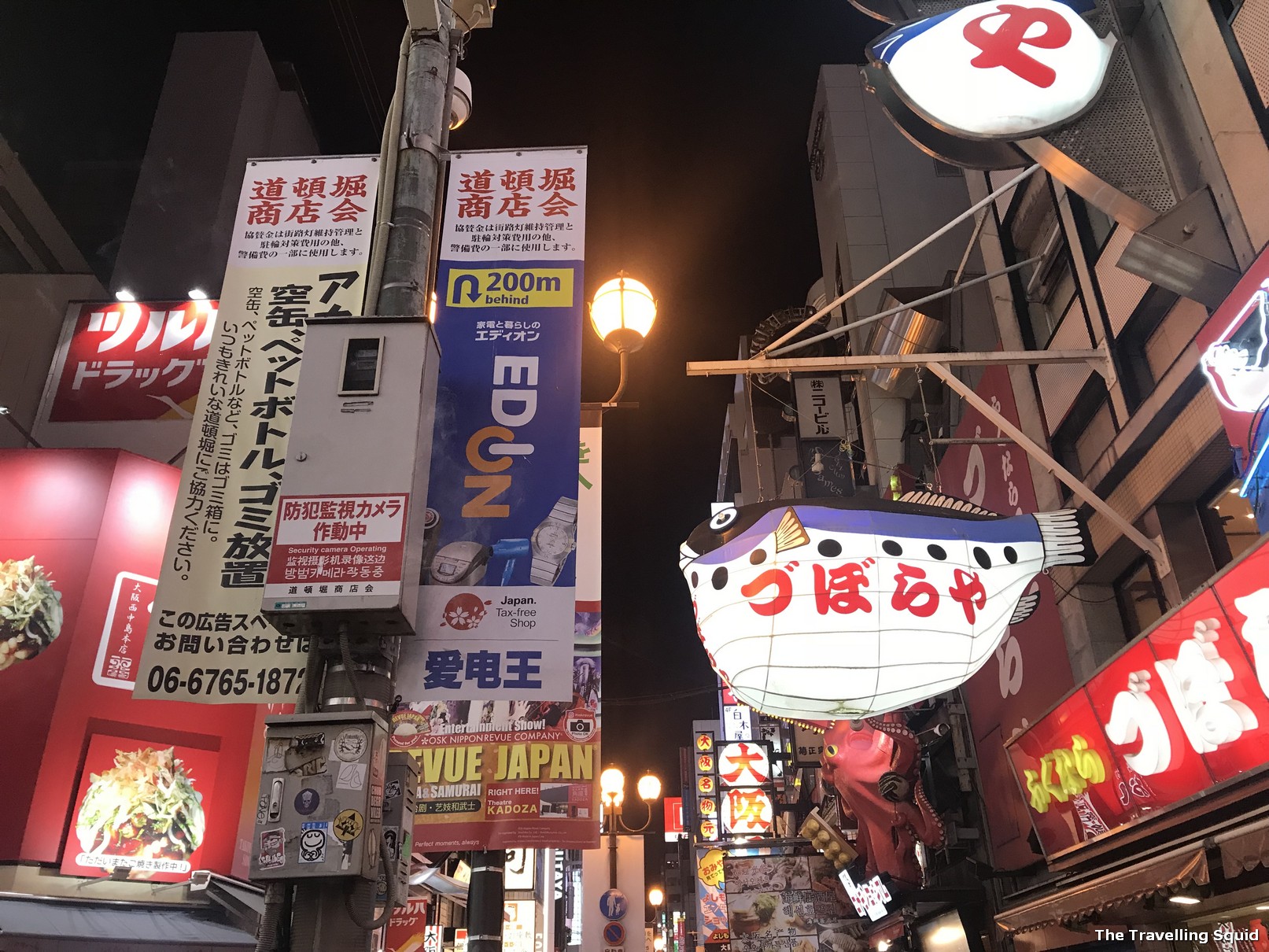 Is Dotonbori worth a visit?
Before I get started, I would say that Dotonbori is worth a visit if it's you first time to Osaka. If you like crowds and the atmosphere of bustling nightlife, do come back the second, third, or fourth time. It's an experience, to be taking in the crowds, the neon and 3D signboards and myriad of activity just going on in such a small space. I am on the other hand, more similar to Goro from Solitary Gourmet – quiet, small towns which are a little more industrial are my thing.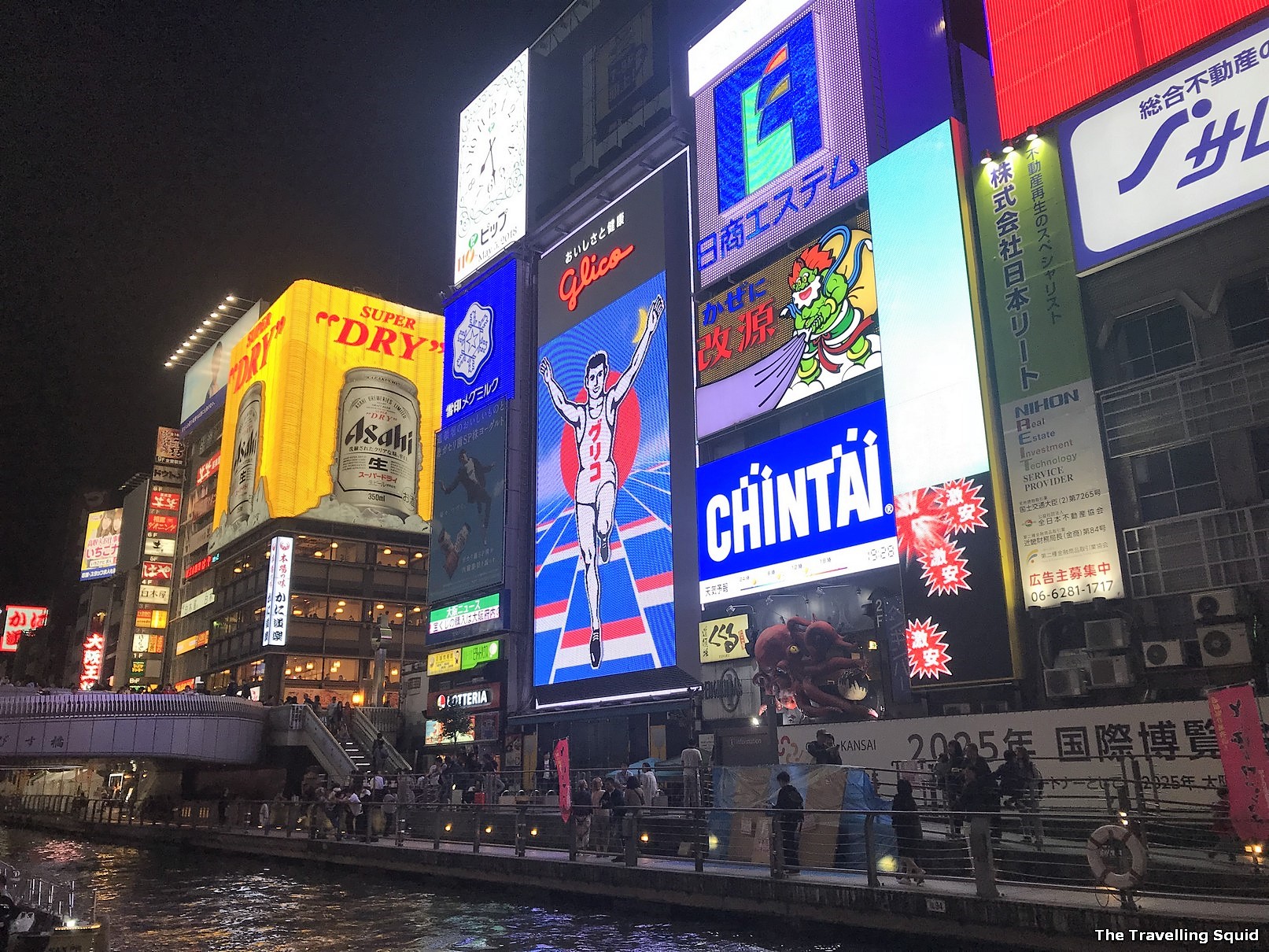 Dotonbori is famous for the digital billboard of company Glico (the makers of Pocky), of a man running across the finish line, with various backgrounds. It's actually quite interesting to watch the entire loop.
Dontobori's history
Dontobori's history is pretty interesting. It goes back to 1612. The area was named after a local businessman Yasui Doton, who tried to expand the Umezu River with the intent of increasing trade in the region. He died before he could finish this project during the Siege of Osaka, and his cousins finished it on his behalf. Interestingly, the canal, also known as 'bori' in Japanese, was named Dotonbori though Doton had been on the losing side of the siege. Dotonbori later became an entertainment district in Osaka, and was home to several theatres. Restaurants and cafes streamed in to support demands from entertainment goers. That said, interest in many traditional forms of entertainment has waned and led to the closing of the original attractions.
Four places to eat and drink in Dotonbori Osaka
To be honest, I haven't tried that many restaurants in Dotonbori but I thought these places were pretty good. Bar Masuda in particular, is a must-visit.
1. Bar Masuda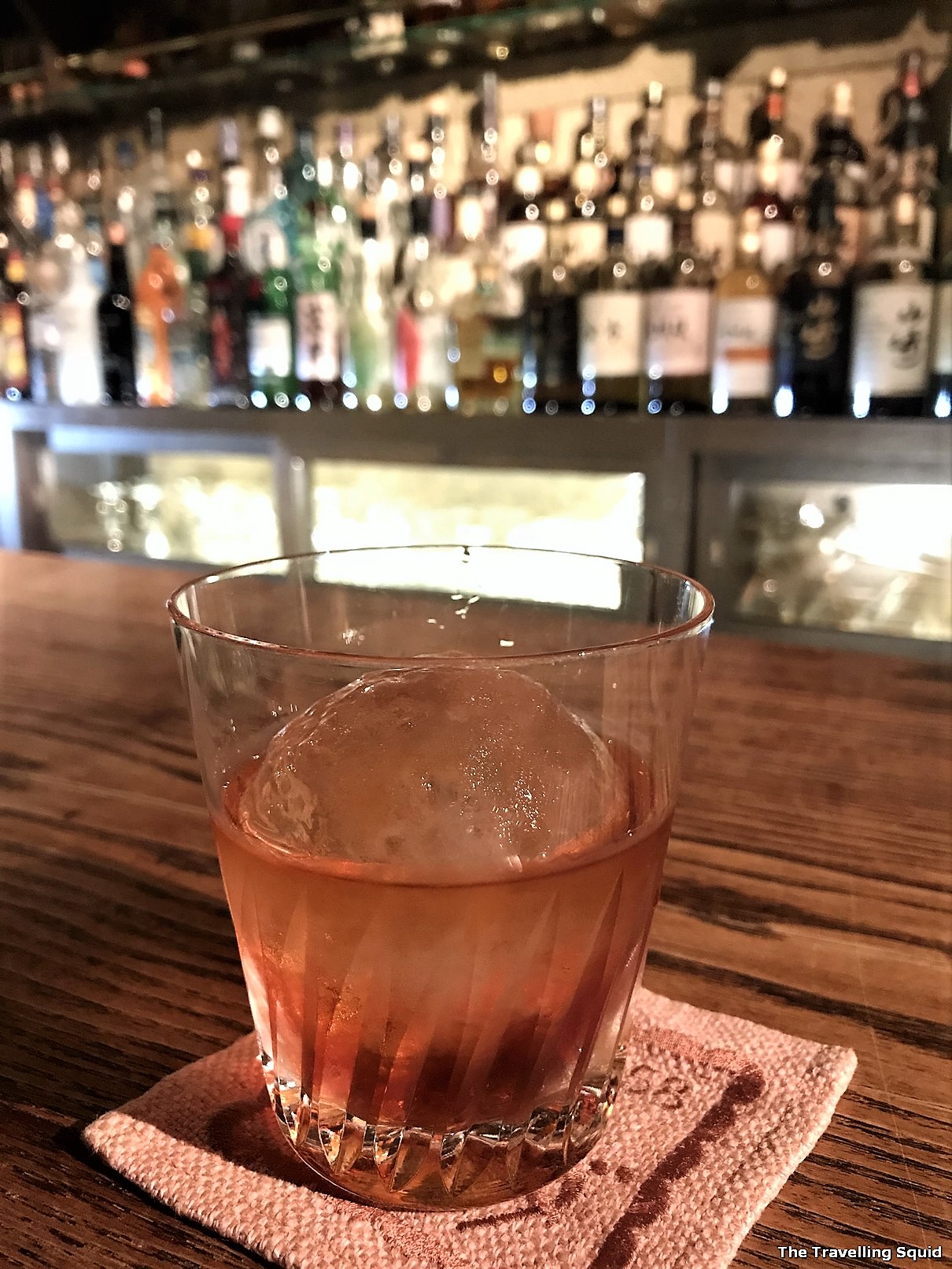 We found Bar Masuda by chance. It was a listing on Google and we found it along a busy street in Dotonbori. I thought it would be pricey given the location, but it wasn't because the cocktails were really well done. We had to pay a cover charge of about ¥1,000 per person but it was worth it because we did end up getting more than one drink. That evened out the cost. The whisky based cocktails start from ¥1,000 onwards. An interesting fact – the bar was started in 1958 and celebrated its 50th anniversary in 2008.
2. Ichiran Ramen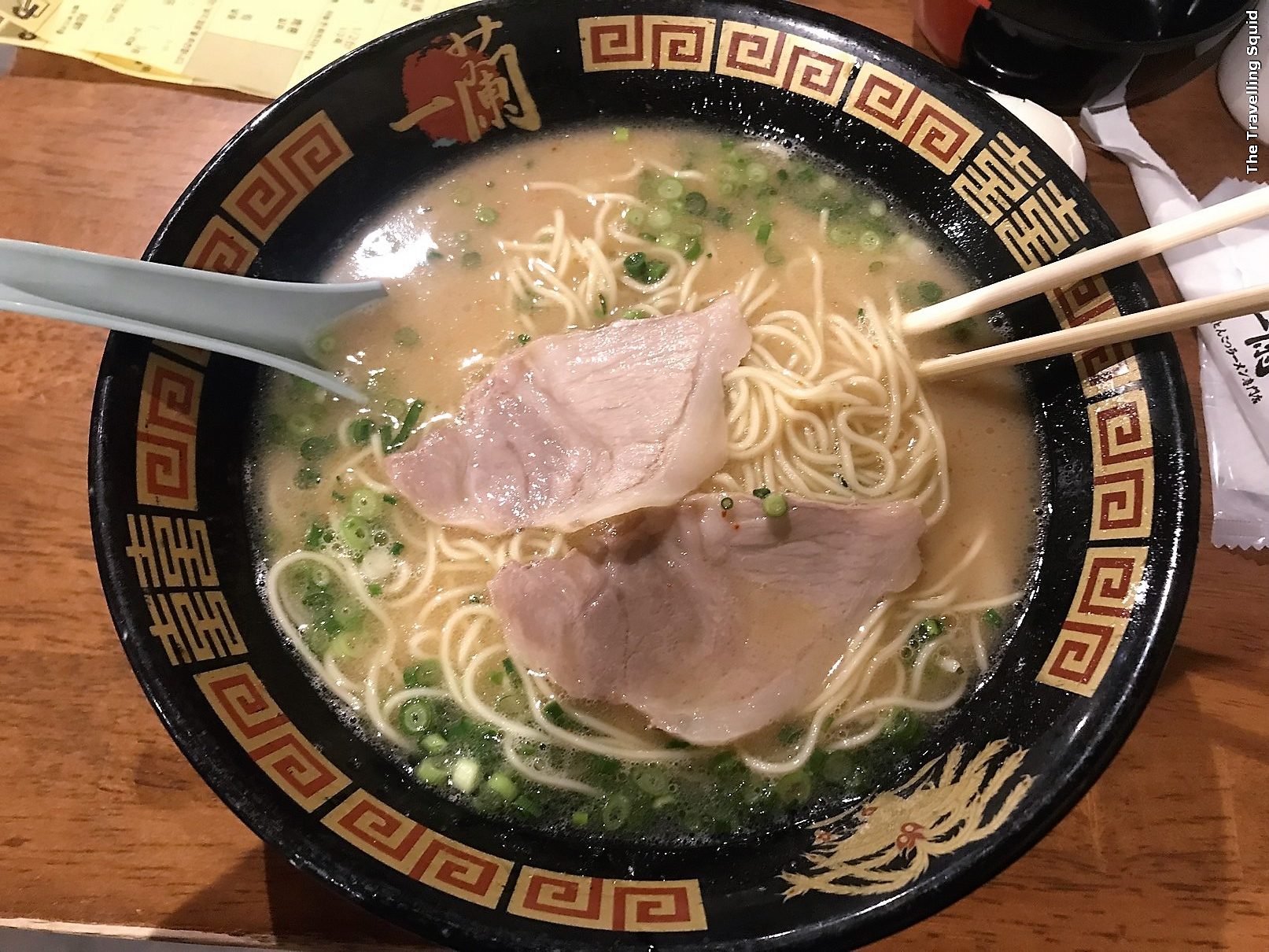 This famous noodles is the perfect supper meal. We visited the ramen shop after having drinks at Bar Masuda, and it wasn't too crowded at about 10.30pm. The line moved really quickly and we were seated in 10 minutes. The food arrived quickly too. I really liked the texture of the noodles and flavour of the broth. It was savory and not overpoweringly oily. The perfect supper food.
3. Kinryu Ramen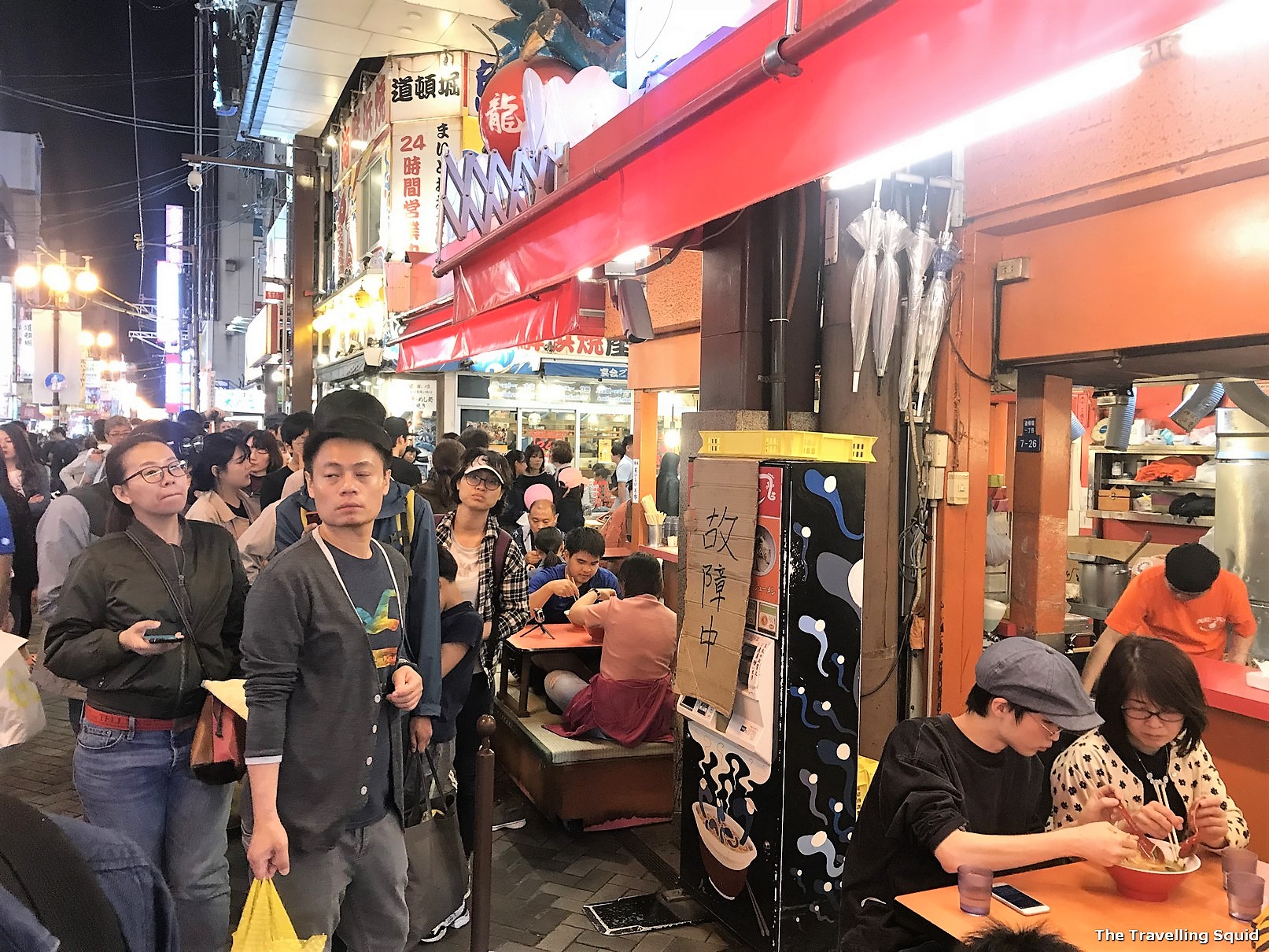 Kinryu Ramen can be easily identified by the dragon on its shop facade. Apparently, only the president of the restaurant knows the recipe for its pork bone soup. I had Kinryu Ramen during my first trip to Dotonbori and it was quite tasty. Do avoid going at peak hours as the line can get very long. My preference would still be Ichiran Ramen as I think the quality is pretty consistent.
Address: 1 Chome-7-26 Dotonbori, Chuo Ward, Osaka, Osaka Prefecture 542-0071, Japan
Tel: +81 6-6211-6202
Opening hours: 24 hours!
4. Have some Takoyaki from Ootako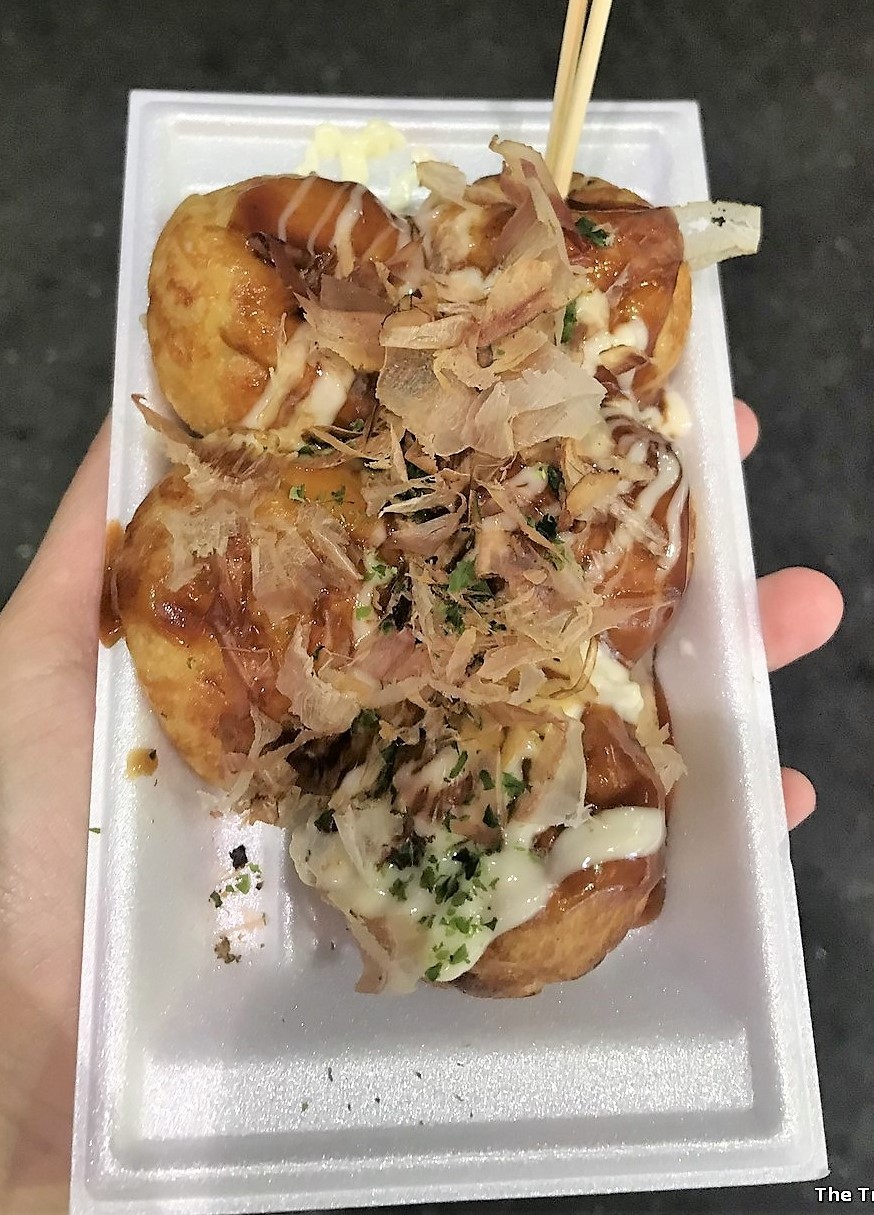 There's a famous shop in Dotonbori called Ootako which had really long lines leading from it. I couldn't bear to wait in line, and decided to order five takoyaki balls from an unknown shop. What makes a takoyaki good is actually its generous helping of fresh octopus, making the ones from Ootako a favourite among locals. Takoyaki actually bears quite a lot of resemblance to Okonomiyaki, in terms of taste.
Address: Japan, 〒542-0071 Osaka Prefecture, Osaka, Chuo Ward, Dotonbori, 1 Chome−5−10 1 542 0071
The Travelling Squid's Take
Contrary to what I thought on my first visit, Dotonbori does have a few interesting places, if you look hard enough. The most memorable was our experience at Bar Masuda. I don't think I would ever find a place like that in Singapore – because of the way the cocktails are made and presented. It was a great find.