Photo story: Three bookstores I visited in Jimbocho Tokyo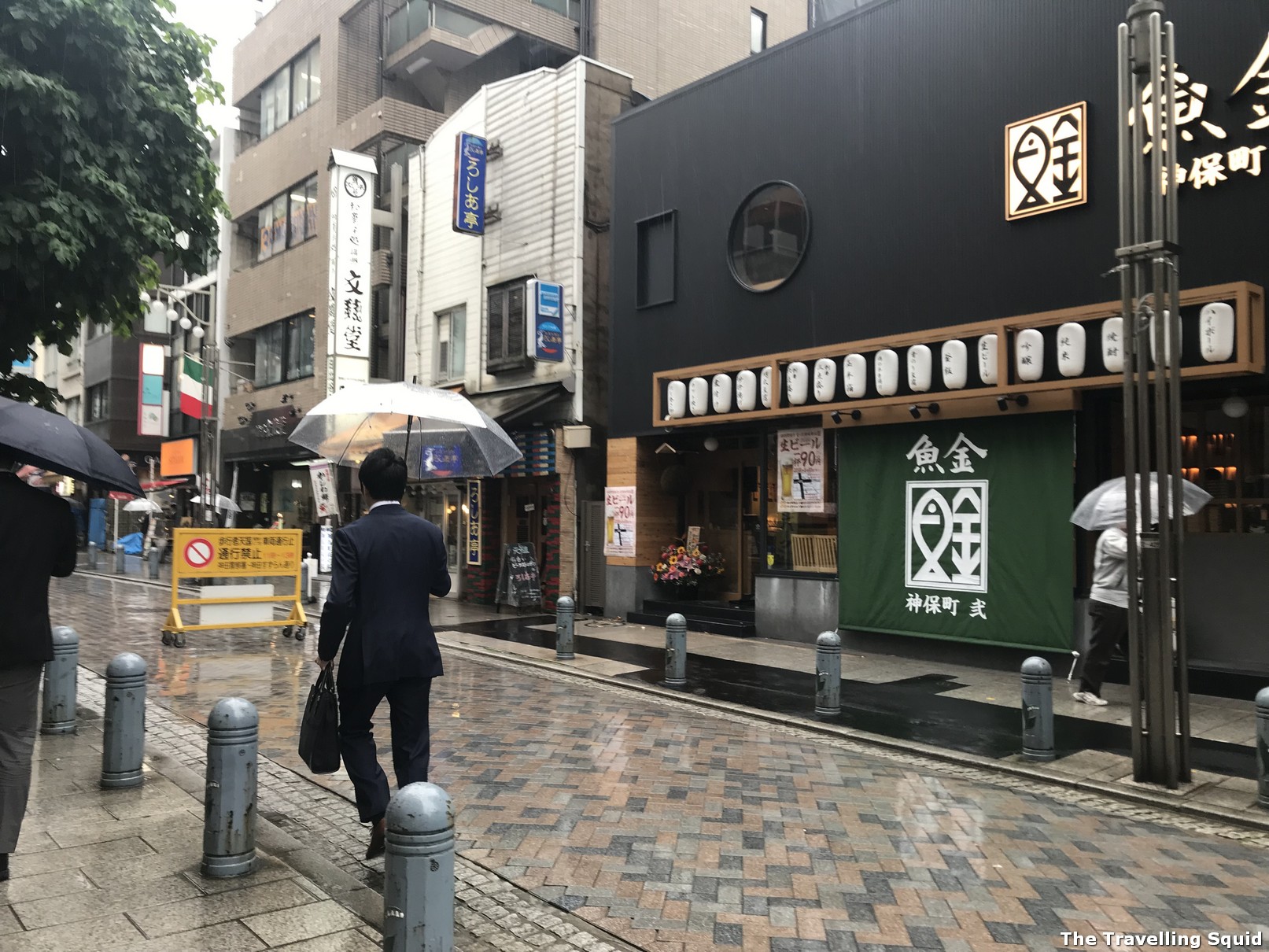 My trip to Jimbocho in Tokyo was significant because it was the only time I had traversed the streets of Tokyo on my own. S had gone on a shopping trip, and I decided to explore a less touristy part of Tokyo – Jimbocho. I like reading but to be honest, it wasn't easy for me – a non-Japanese speaker – to appreciate the books in Jimbocho. Here's an account of three bookstores I visited in Jimbocho Tokyo.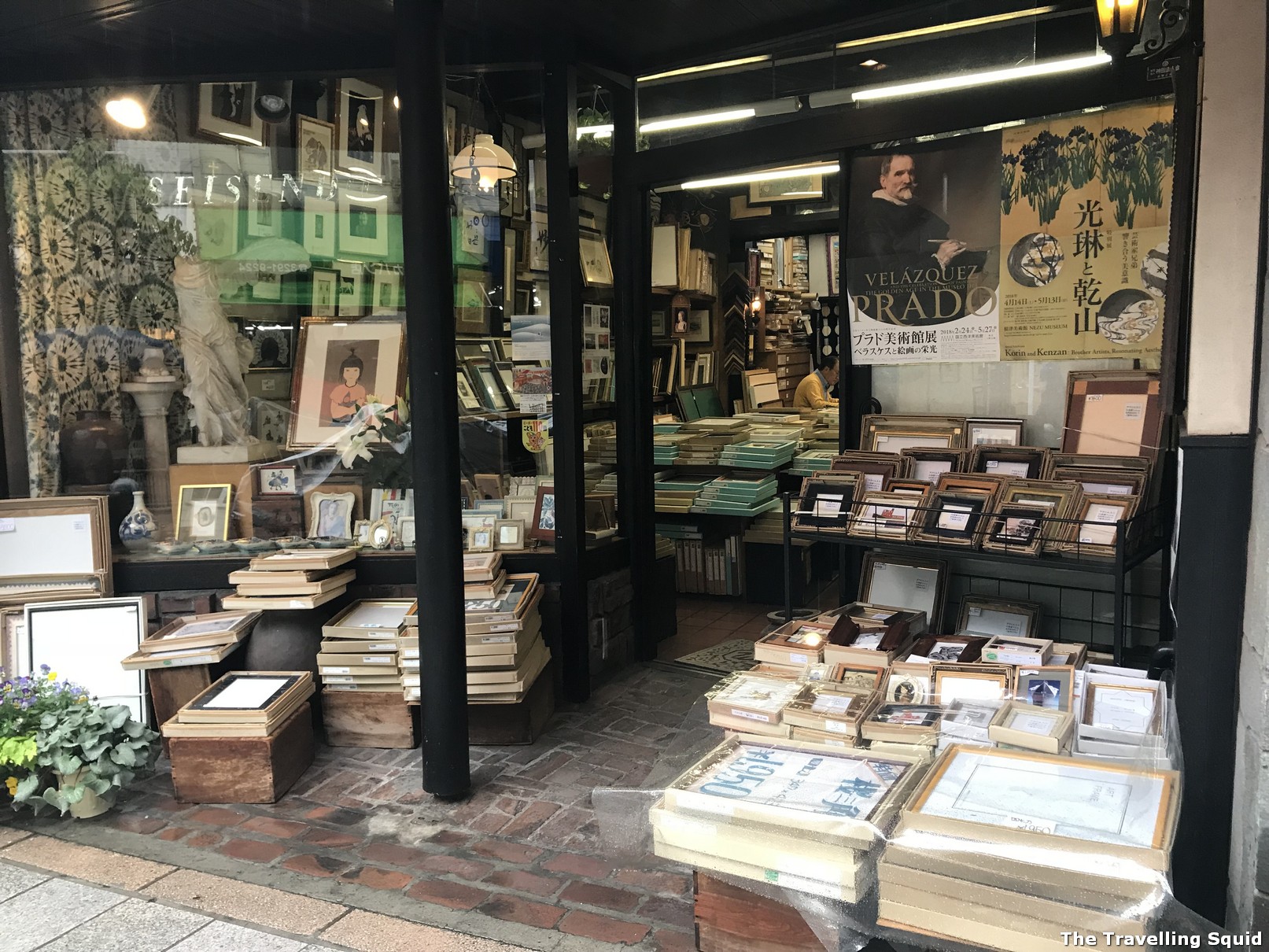 About Jimbocho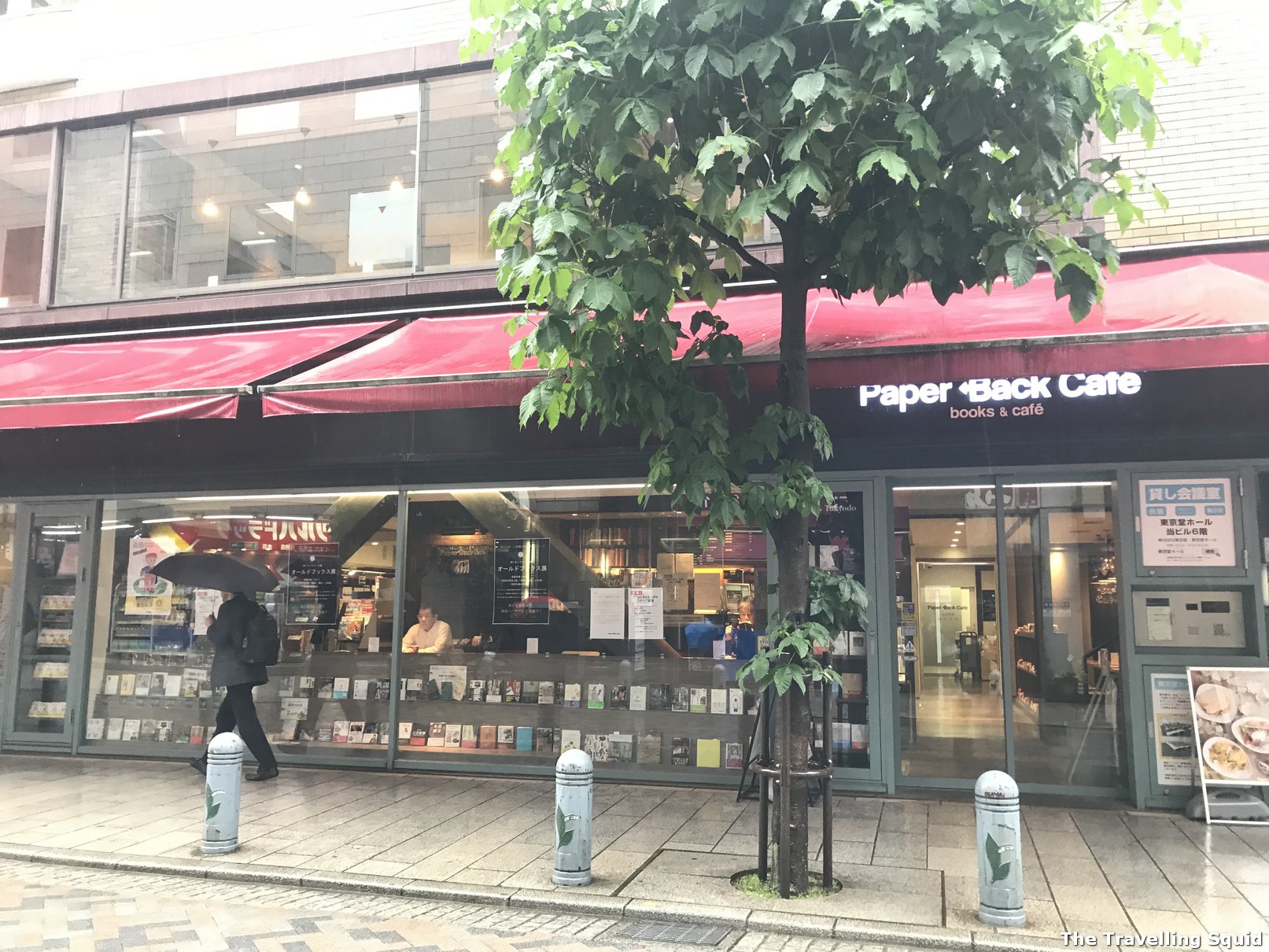 According to Wikipedia, Jinbōchō is named after a samurai, Nagaharu Jinbō, who lived in the area at the end of the 17th century. A large fire destroyed most of Jimbocho in 1913. In the wake of the fire, a university professor named Shigeo Iwanami opened a bookstore in Jinbōchō which eventually grew into today's Iwanami Shoten publishing house. Over time, the area became popular with university students and intellectuals, and many small bookstores and cafes opened there.
As the names of the bookstores were mostly in Japanese, I went online to research on key bookstores to check out. I wished I had come across this article by The Cup and The Road which provided a little more insight into the English bookstores at Jimbocho. But here are the three bookstores I visited in Jimbocho Tokyo. They were very different – a traditional Japanese bookstore, a 2nd hand bookstore with books from all languages and a modern Japanese bookstore.
Three bookstores I visited in Jimbocho Tokyo
1. Isseido Shoten 一誠堂書店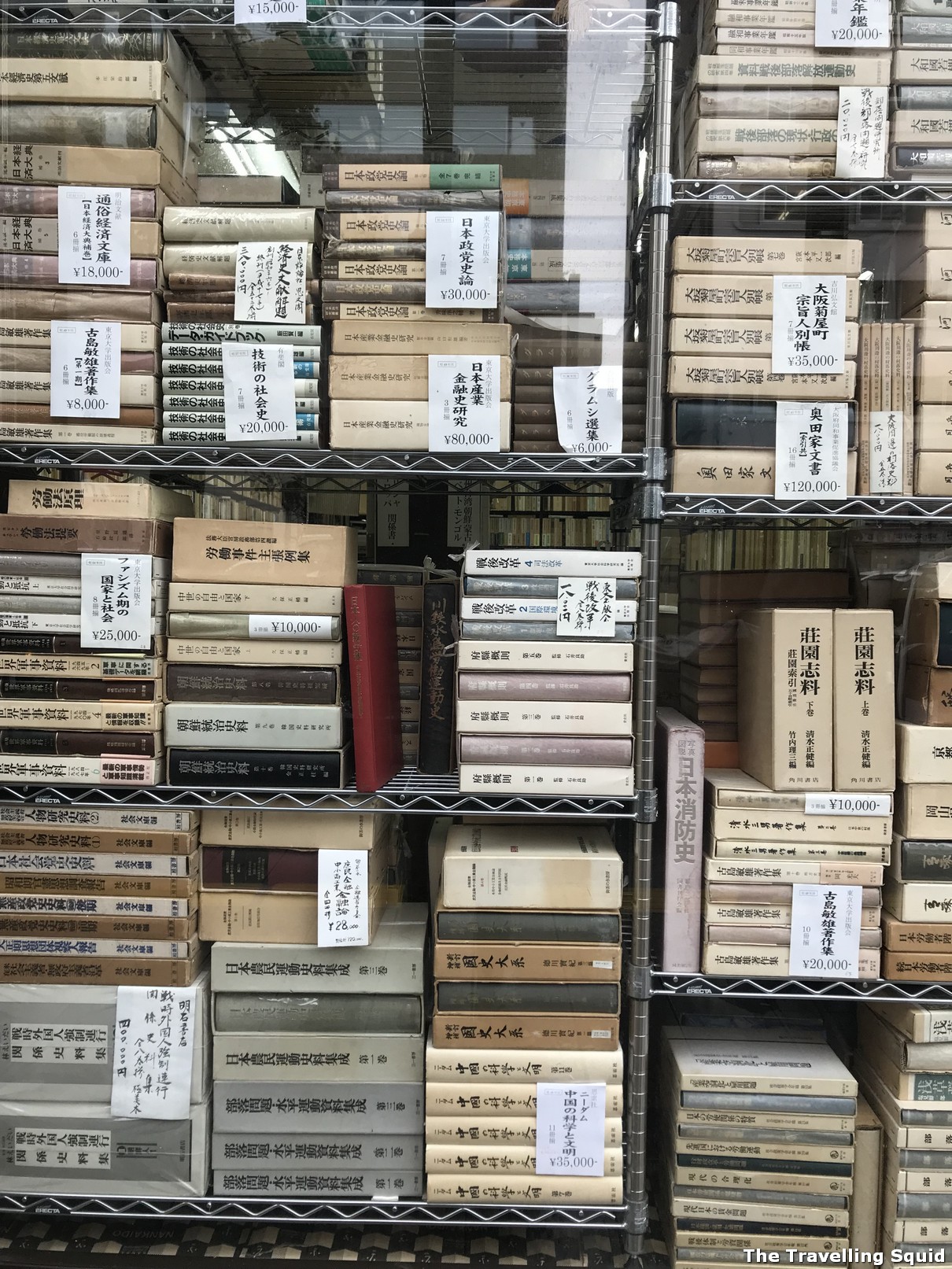 If you're looking to experience a traditional Japanese bookstore, Isseido Shoten is a prime candidate. According to its website, it started in 1903 and survived the war. Many people were keen to renew acquaintance with books after the war and book sales were high. Several famous families such as Mitsui and Yasuda also sold their collections, which makes Isseido a good collector of rare books. The website also says that internet age and fall in university students due to declining birth rate posed some challenges to the business but Isseido believes that there will always be demand for good books.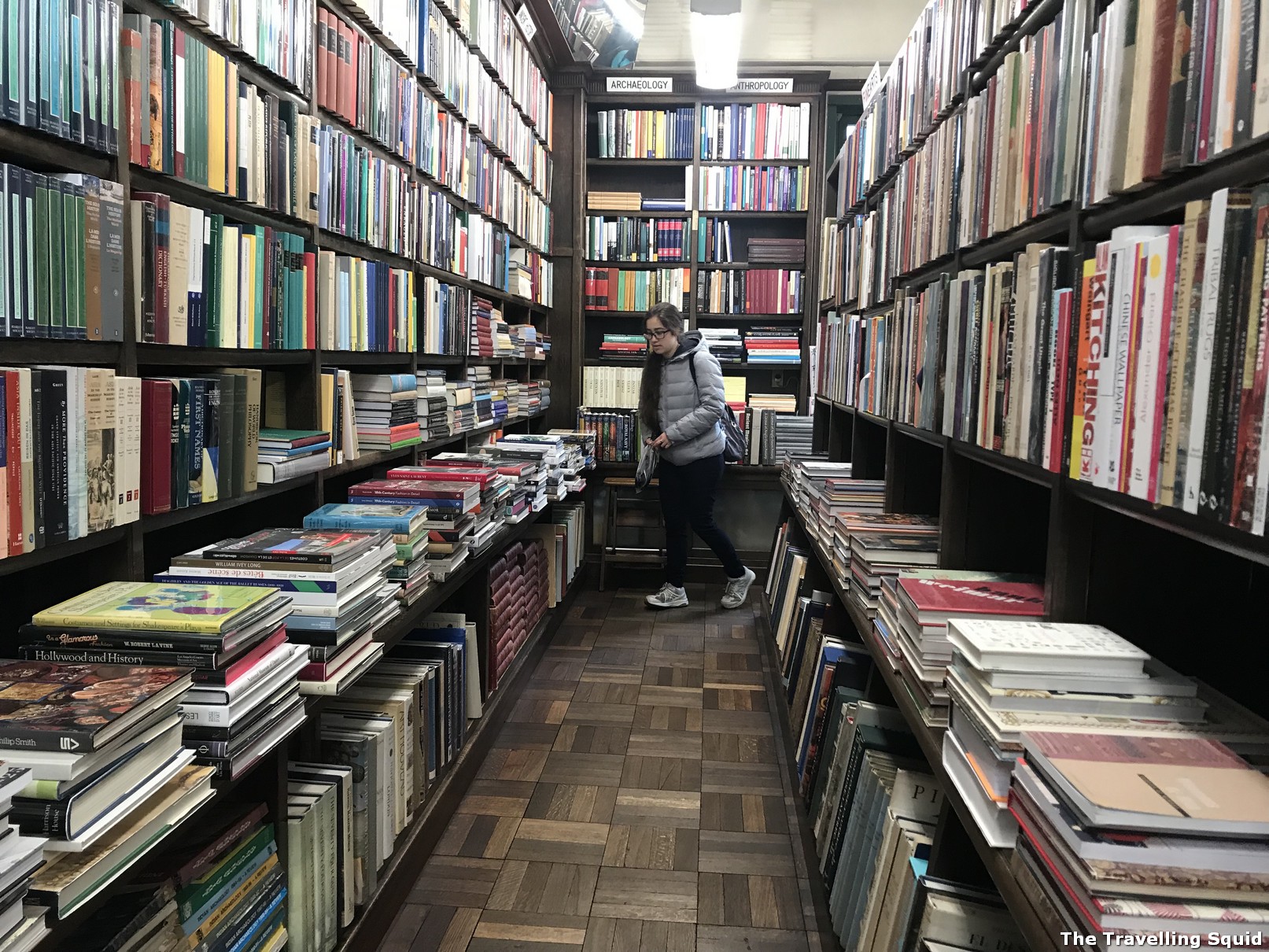 I felt a little awkward in this bookstore as the selection of English books was quite small. I couldn't tell what those aged-old Japanese books were as the labels were all in Japanese. It was just an experience walking through the bookstore, but wouldn't recommend it for non-Japanese speakers as everything felt pretty foreign to me. I'm also not a rare book collector, so I didn't visit the shop with a specific purpose.
Address: 1-7 Kanda Jimbocho, Chiyoda-ku, Tokyo 101-0051
Tel: 03-3292-0071
2. Kitazawa Shoten 北沢書店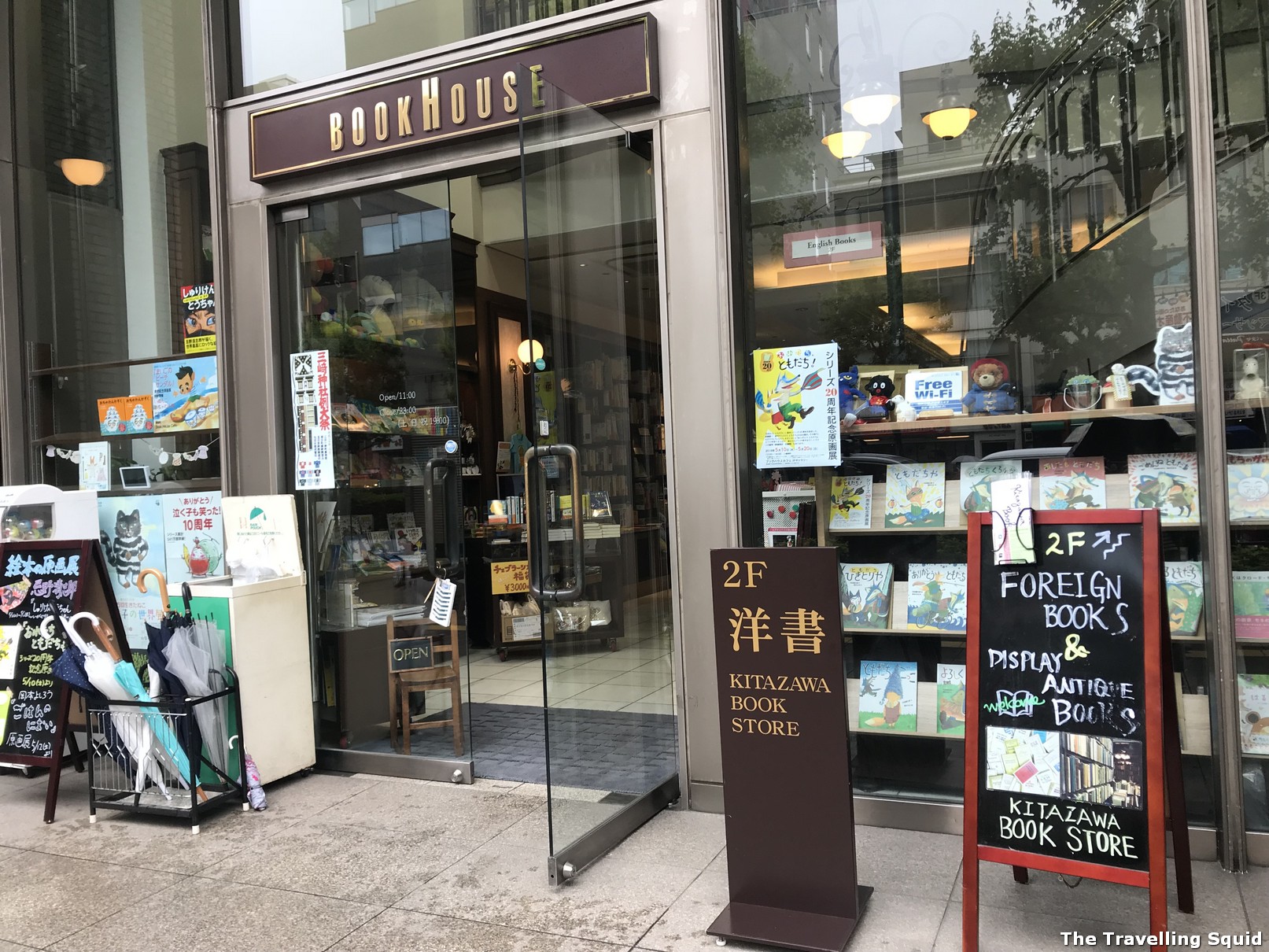 After visiting Isseido, the Kitazawa Shoten felt a little more approachable. The first level is for Japanese and children's books, and the second level was filled with second foreign language books. The languages varied – I spotted a book on Van Gogh's paintings which I really wanted to purchase but it was in French. The English language selection comprised mainly novels and classics. There were even snippets from a book on Winnie the Pooh which was wrapped in plastic.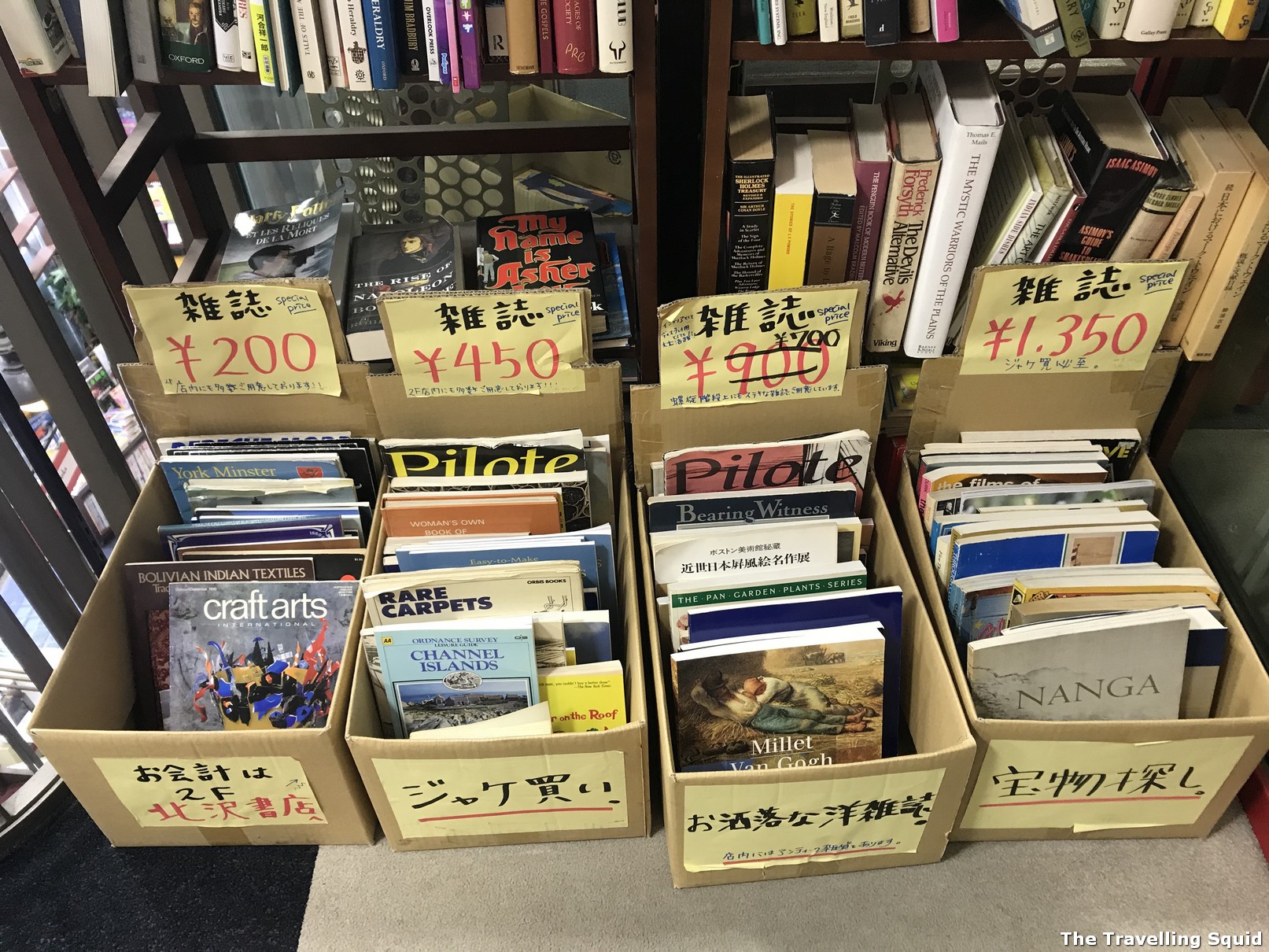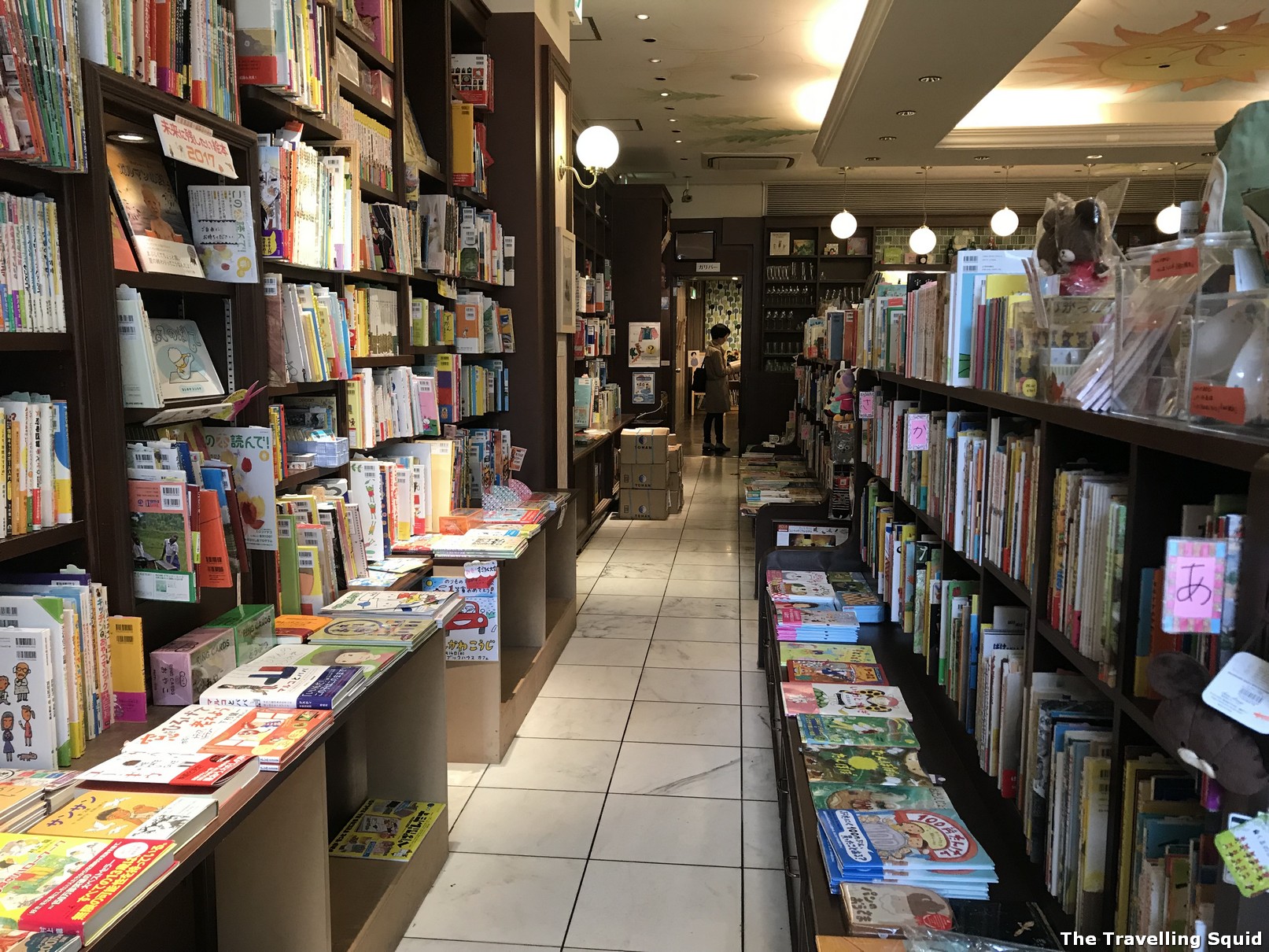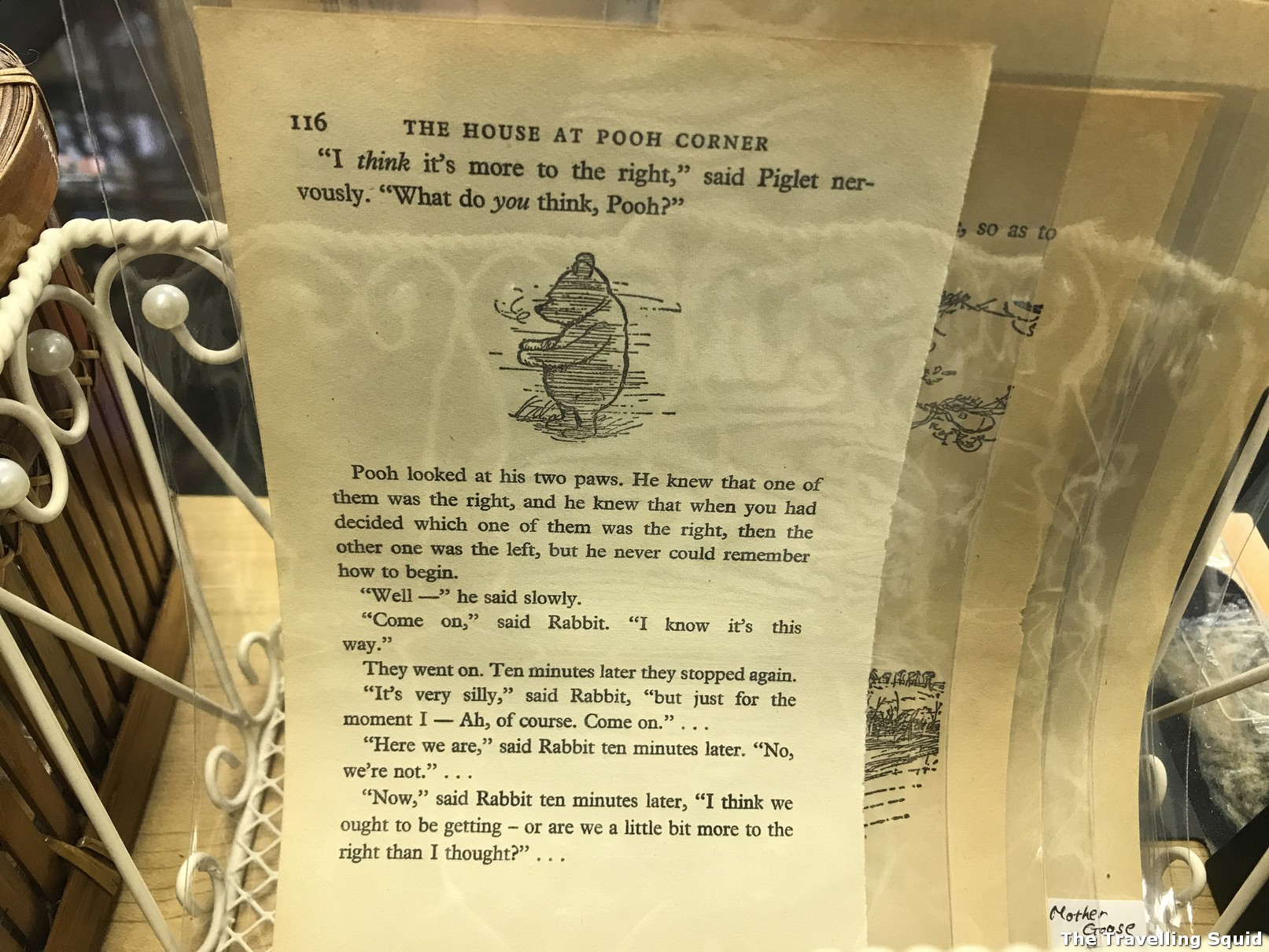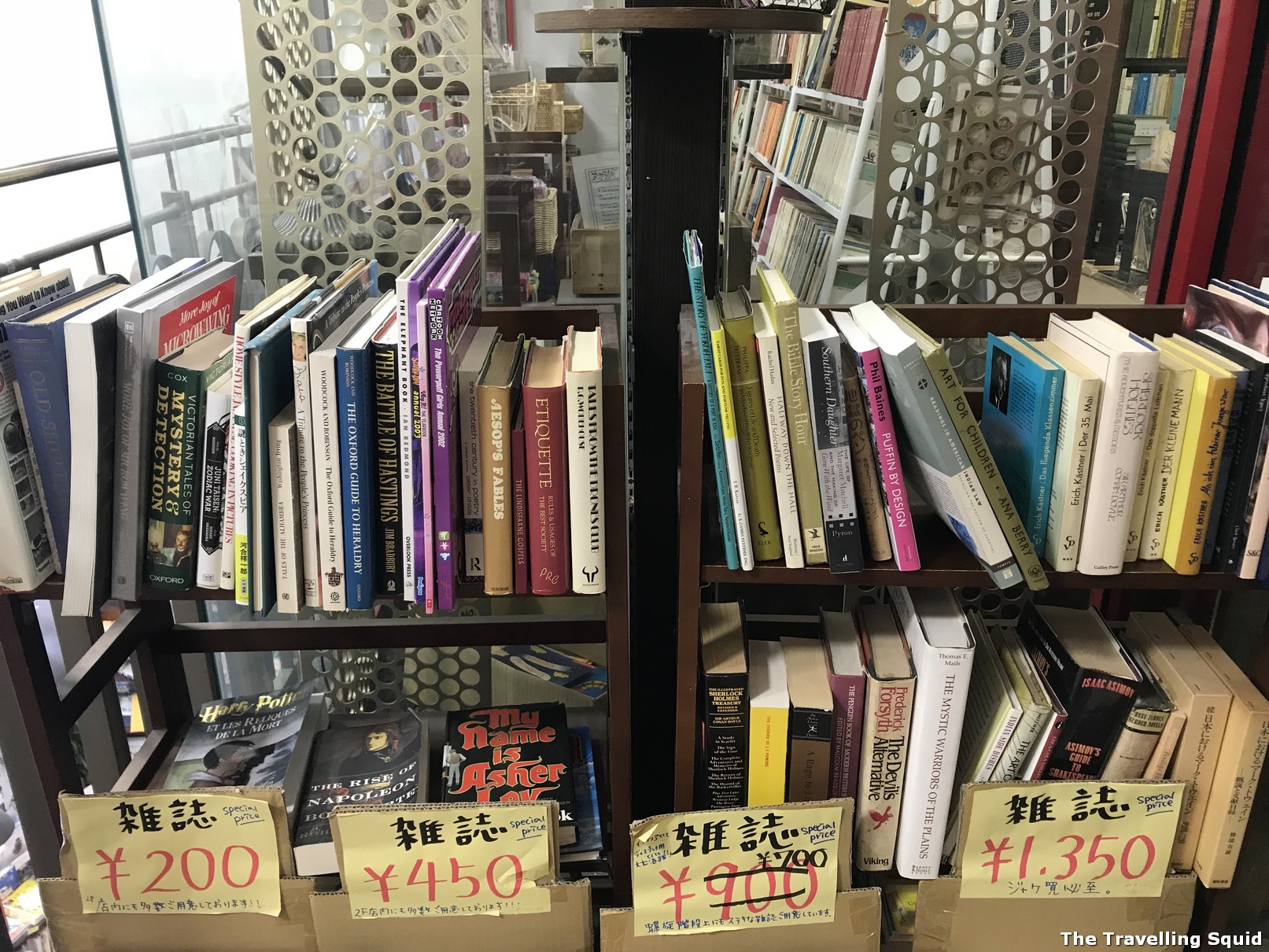 3. Sanseido 三省堂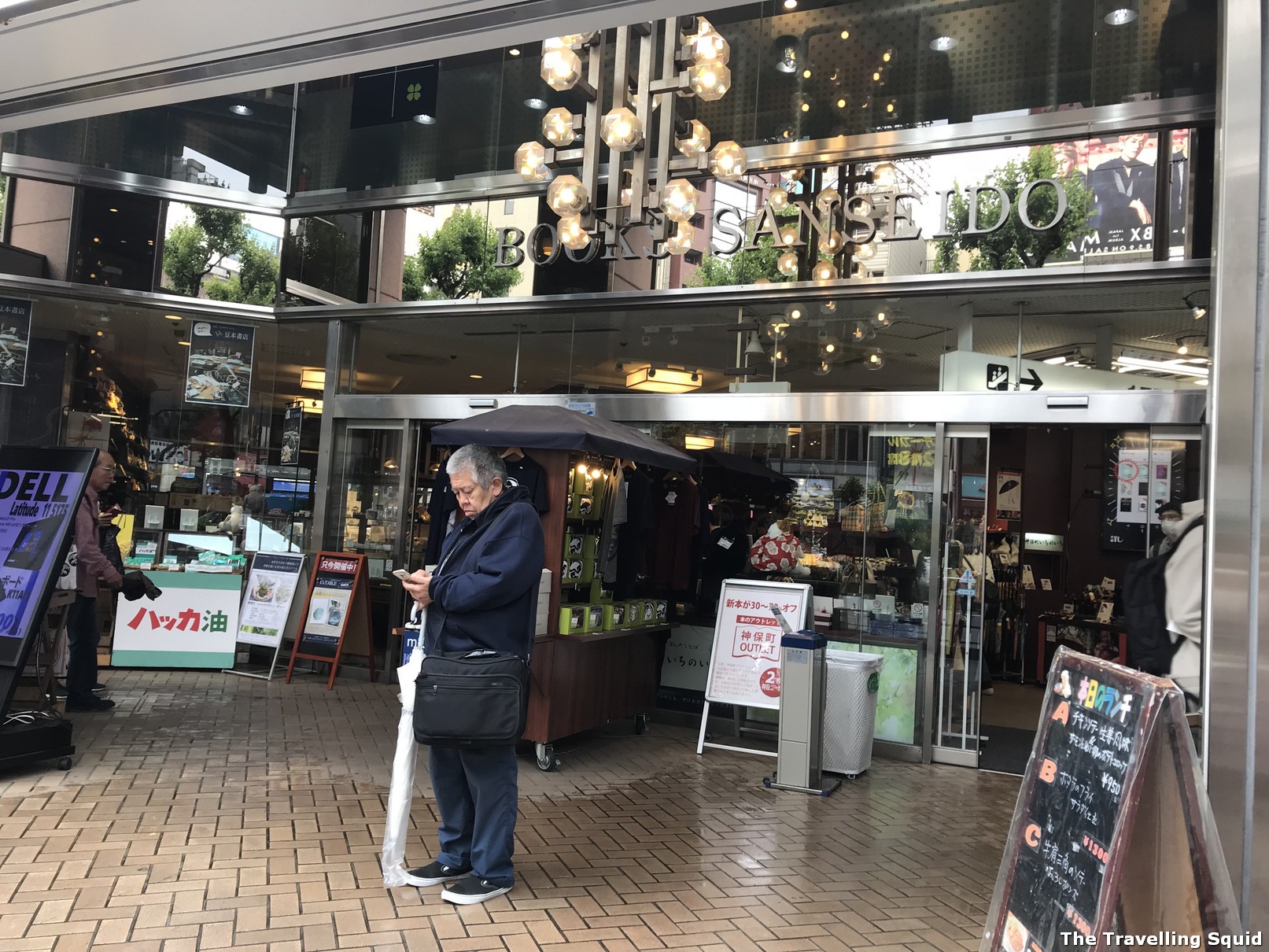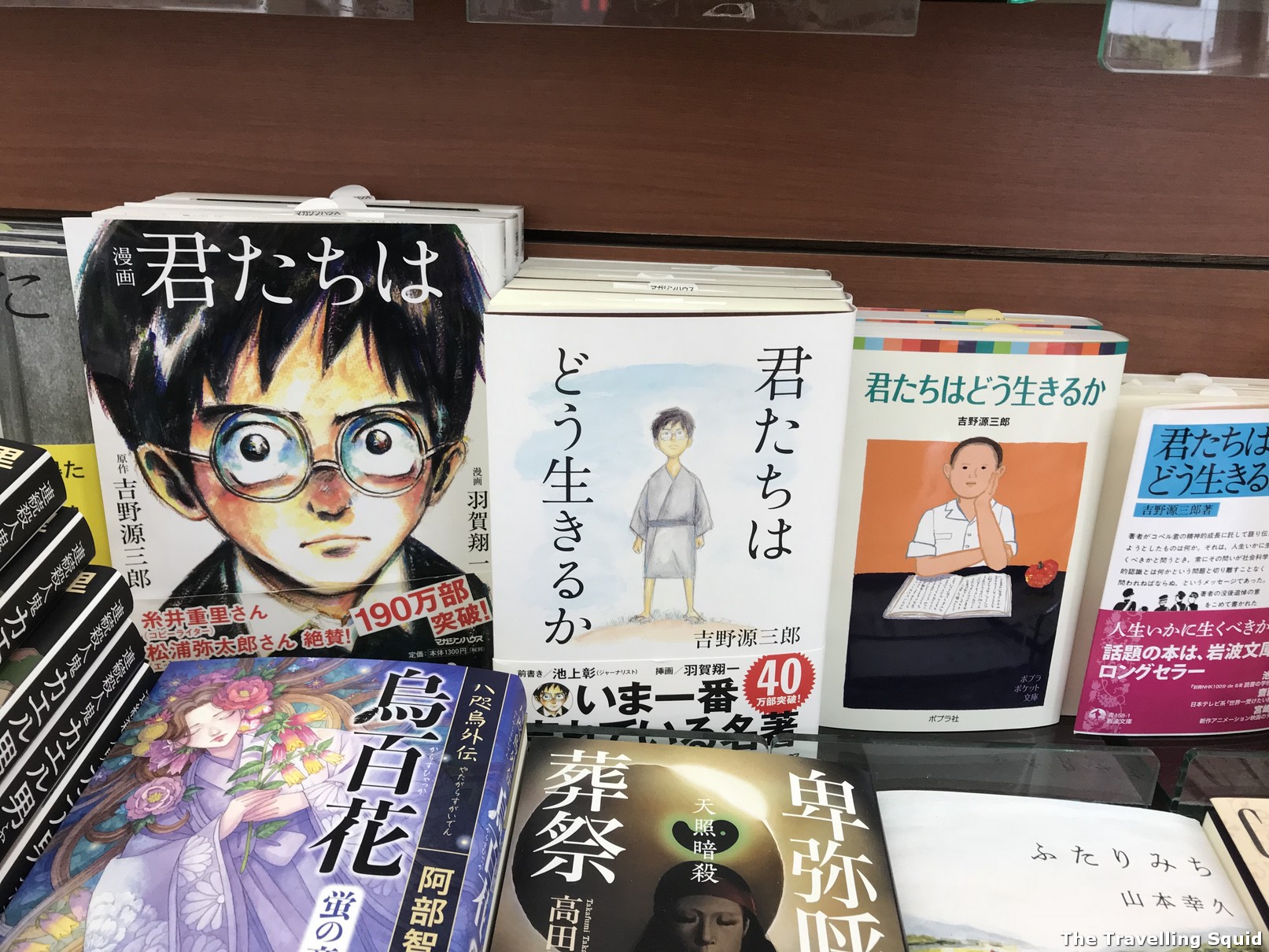 My last stop was at Books Sanseido, which is a contemporary Japanese bookstore. I enjoyed the gift and stationery shop very much. The English selection was limited to just a few shelves. I decided to walk around to have a look at the Japanese books on offer and it was quite interesting. I thought the illustrations of the books were pretty cool. Also noticed that for certain mangas (comics), the books combined to form a landscape picture on their binders.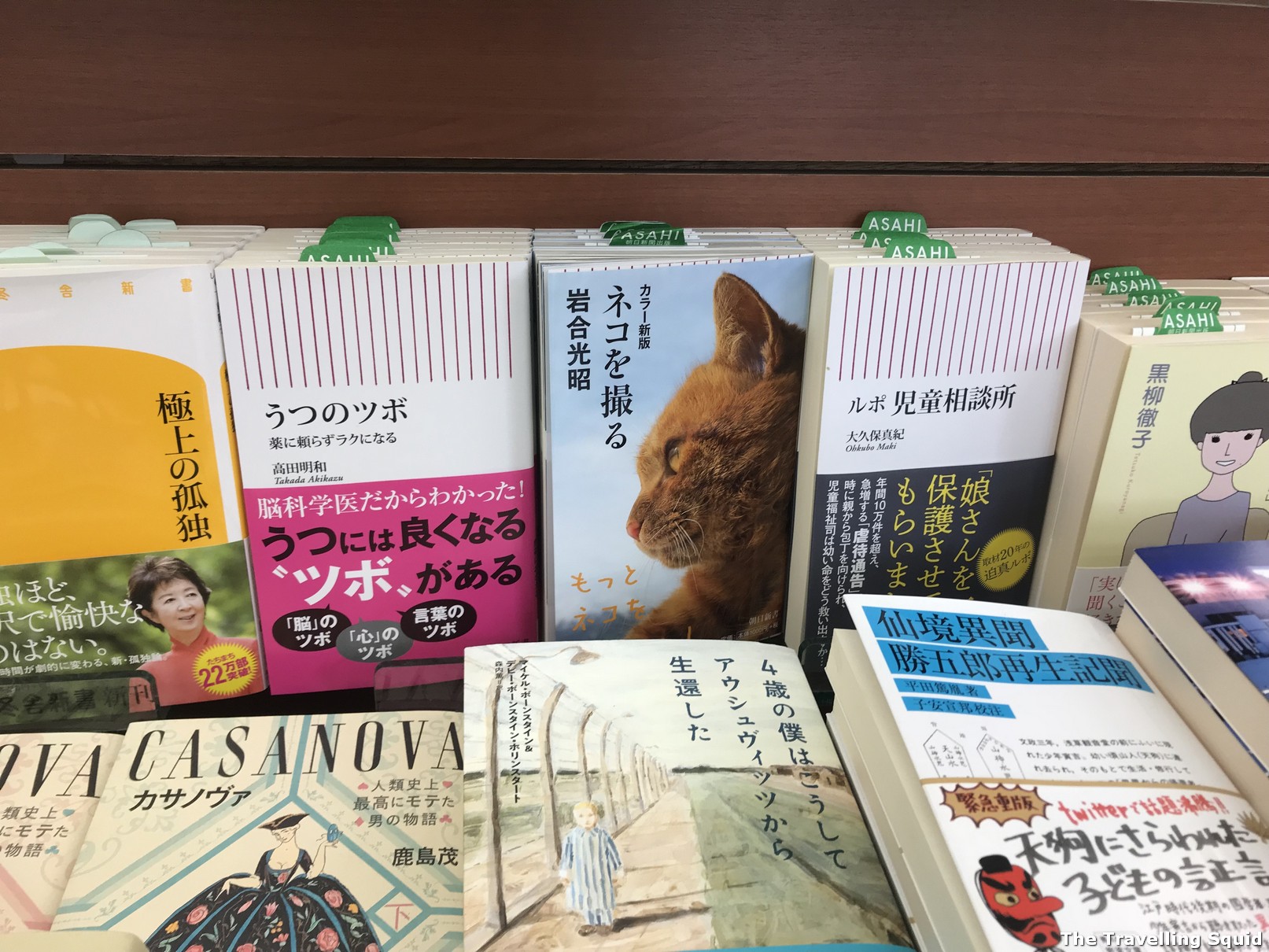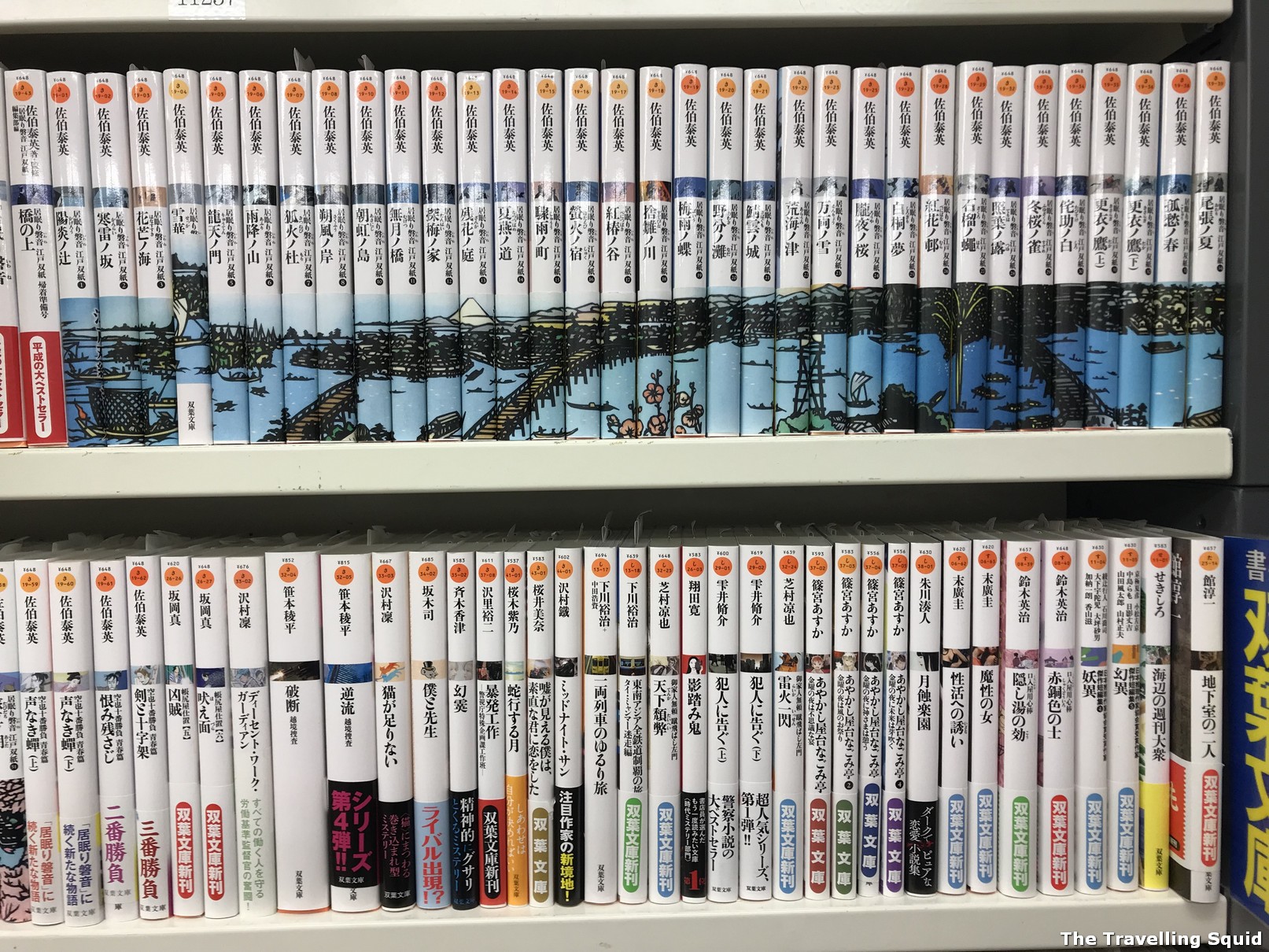 I couldn't read the sign on book genres and soon found myself at the basement of the bookstore. Most of the people there were men, browsing what appeared to be books with pretty women gracing the covers. I noticed that there was a curtain at the back of the shop which led to another room. A warning sign that the content of the books were less family-friendly in nature was the books that were near the side of the entrance. The covers sported real life and manga ladies in revealing outfits, which seem to suggest that there could be more of such 'in-depth' publications behind the curtain. ʘ ͜ʖ ʘ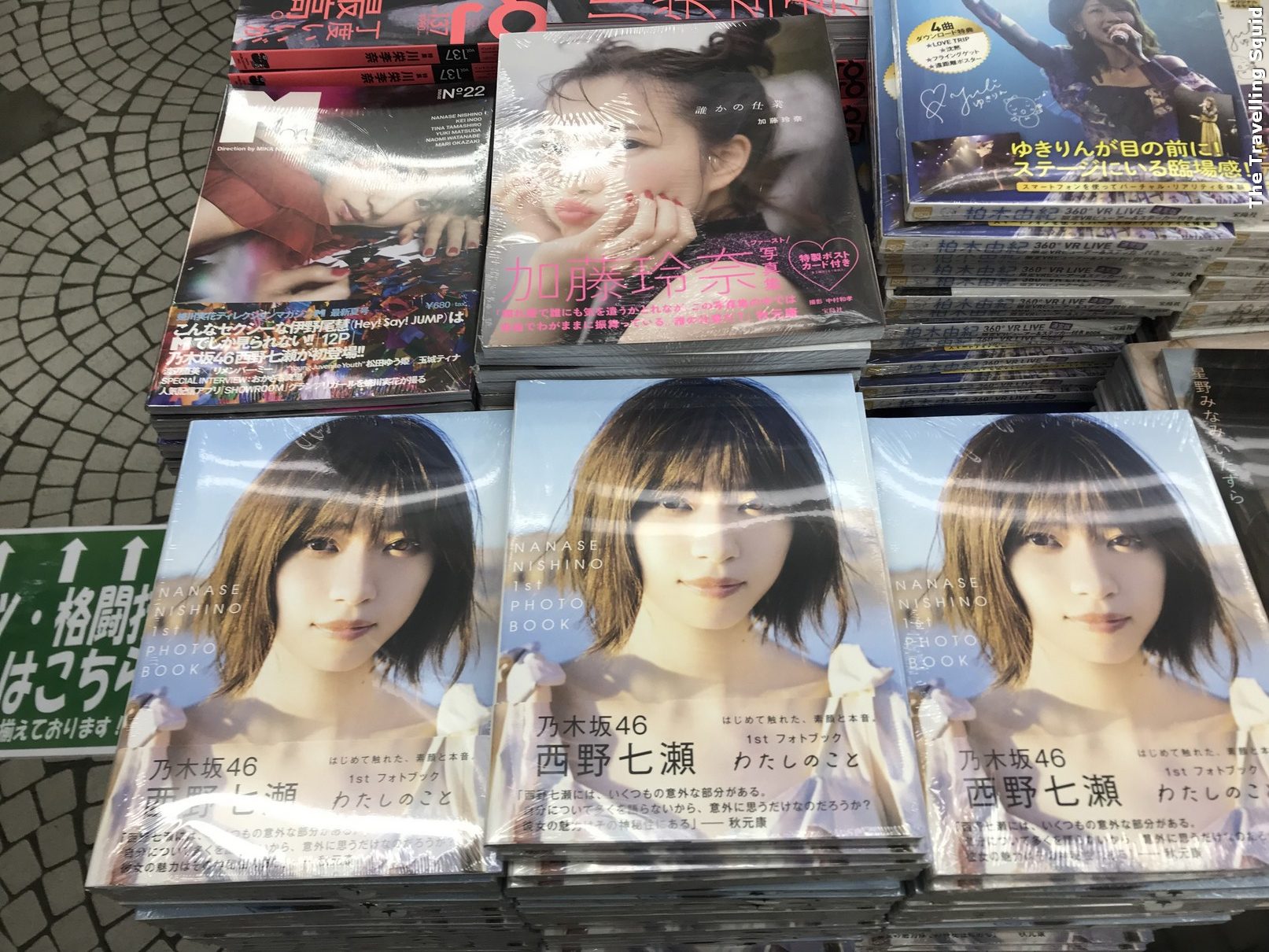 The Travelling Squid's Take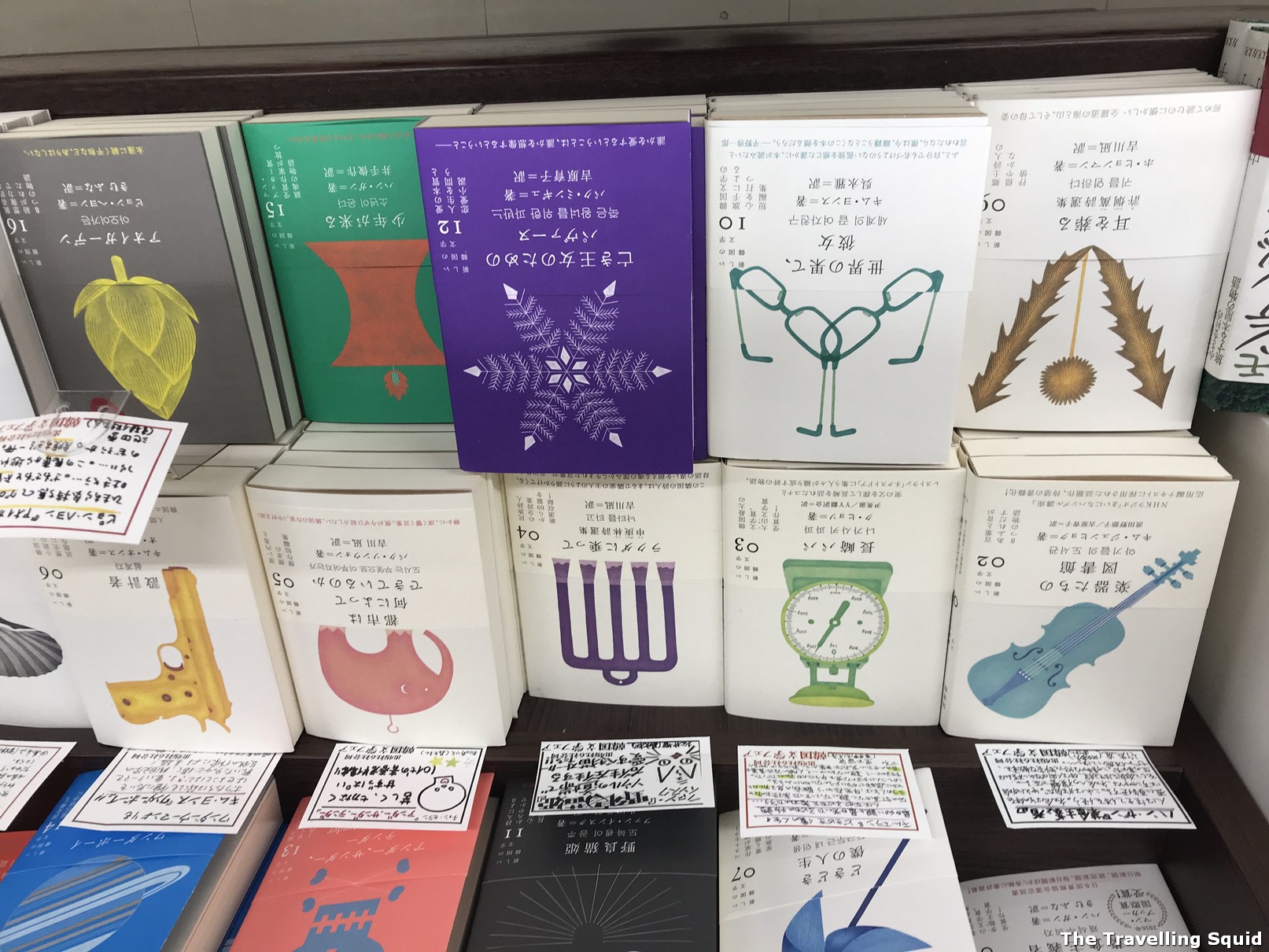 In general, I felt a little disconnected from my visit to these three bookstores as I couldn't read Japanese. It was an interesting experience especially with the contemporary Japanese bookstore, but I think it would have been more fun and interactive if I had known Japanese or gone with a friend who does. It's the feeling I get while at Satake Sushi, when the chef was explaining each piece of sushi or at the sake bar Sasa Seiran in Kobe, where it was just us and the bar tender with good sake but an awkward language barrier. To experience the best of Japan, I hope to find some time to master the language. Or perhaps Google Translate could help with that. : )