Four types of produce to buy in Kamakura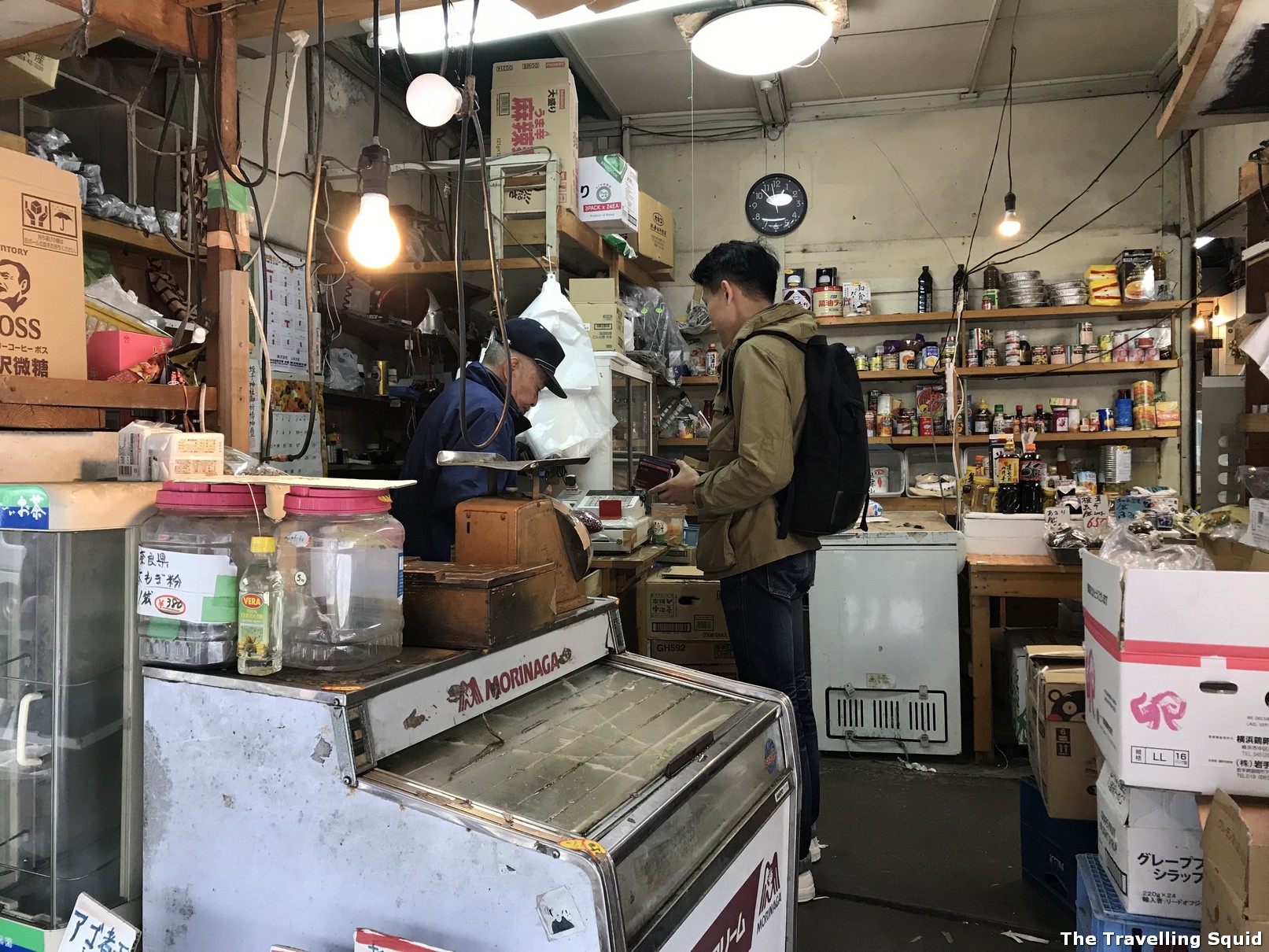 This is a continuation of the post: "Photo story: Visit to the Kamakura Yuigahama Beach". 
We chanced upon a small local grocery store in Kamaukura, on the way to visit the Kamakura Yuigahama Beach. It was small, but a legitimate one given the number of locals which frequent it. The store sold a variety of fresh produce as well as processed products such as sauces and condiments. Unfortunately, we had about five days left in our trip, and decided not to purchase the fresh vegetables we had seen at the store. The prices were very reasonable, I suspect much lower than what you would get at a supermarket in Tokyo. Here are four types of produce to buy in Kamakura.
1. Adzuki red beans
We purchased a bag of Adzuki red beans from the grocery store in Kamakura. The red beans were from a farm in Hokkaido. When used in red bean soup or in a red bean paste, the taste was rich and flavourful. We bought a bag because it could store well in our luggage and last for a long period of time. It's not as cheap compared to the red beans in Singapore. It costs us ¥800 / SGD10 for a bag of 500g, but the taste and texture was very good.
2. Kombu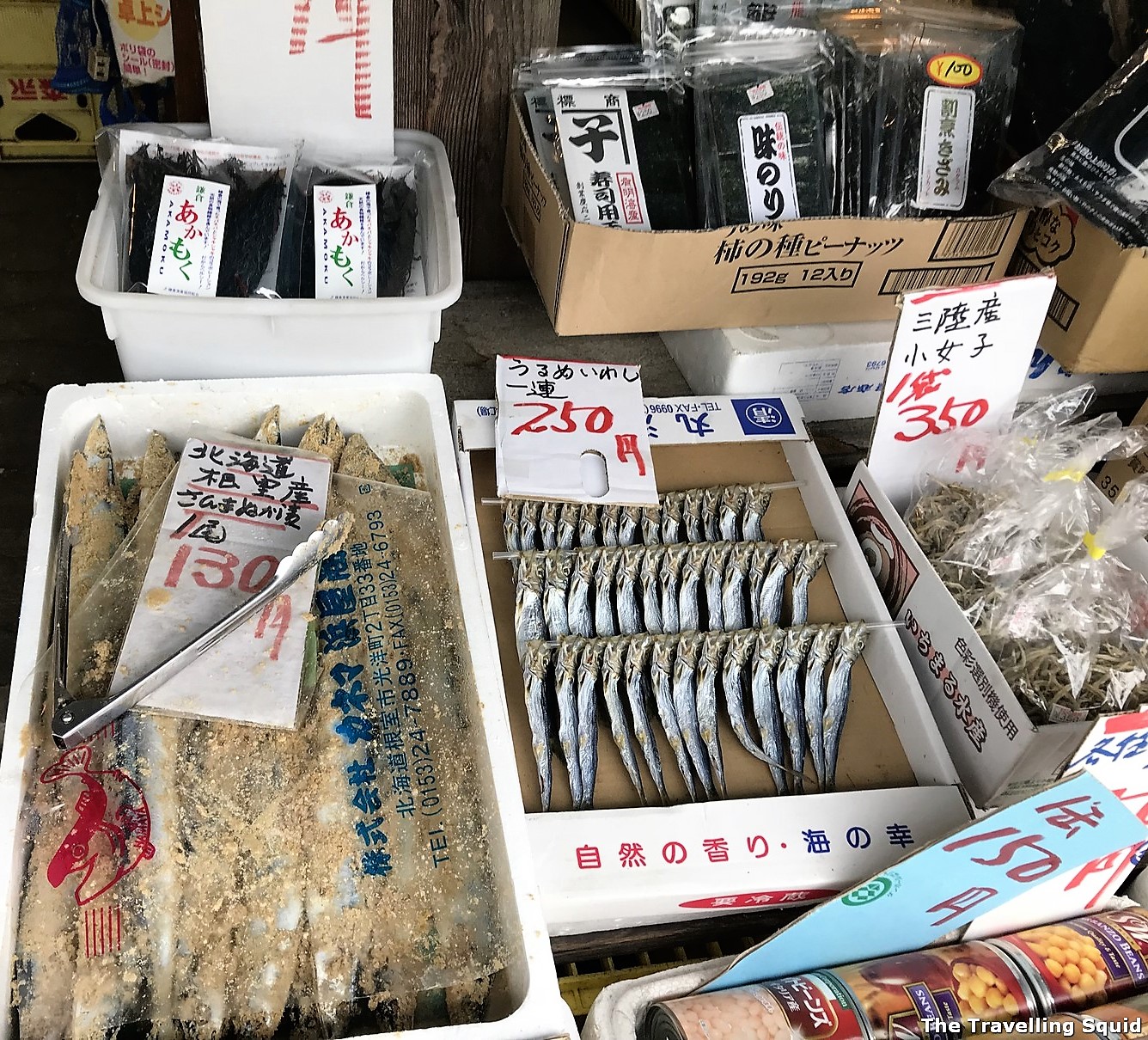 Kombu is a type of dried seaweed for making Dashi, a Japanese soup stock. I wished we had bought plenty home because it was not only light and easy to keep, but because it would have an authentic local flavour, which might not have been easy to replicate with  the ones sold at a supermarket of a department store.
3. Vegetables: White Radish (Daikon), Radishes, Tomatoes and Edamae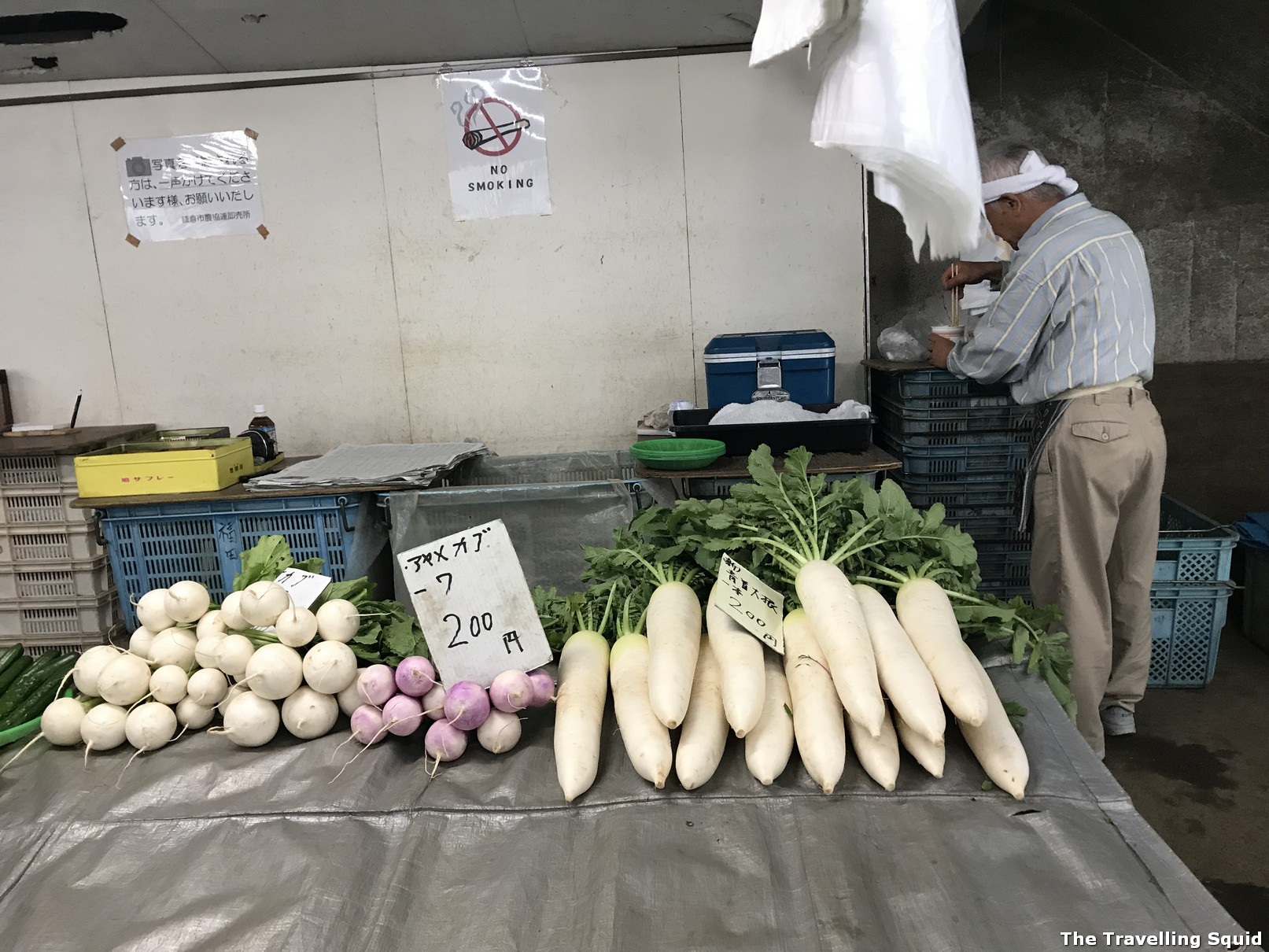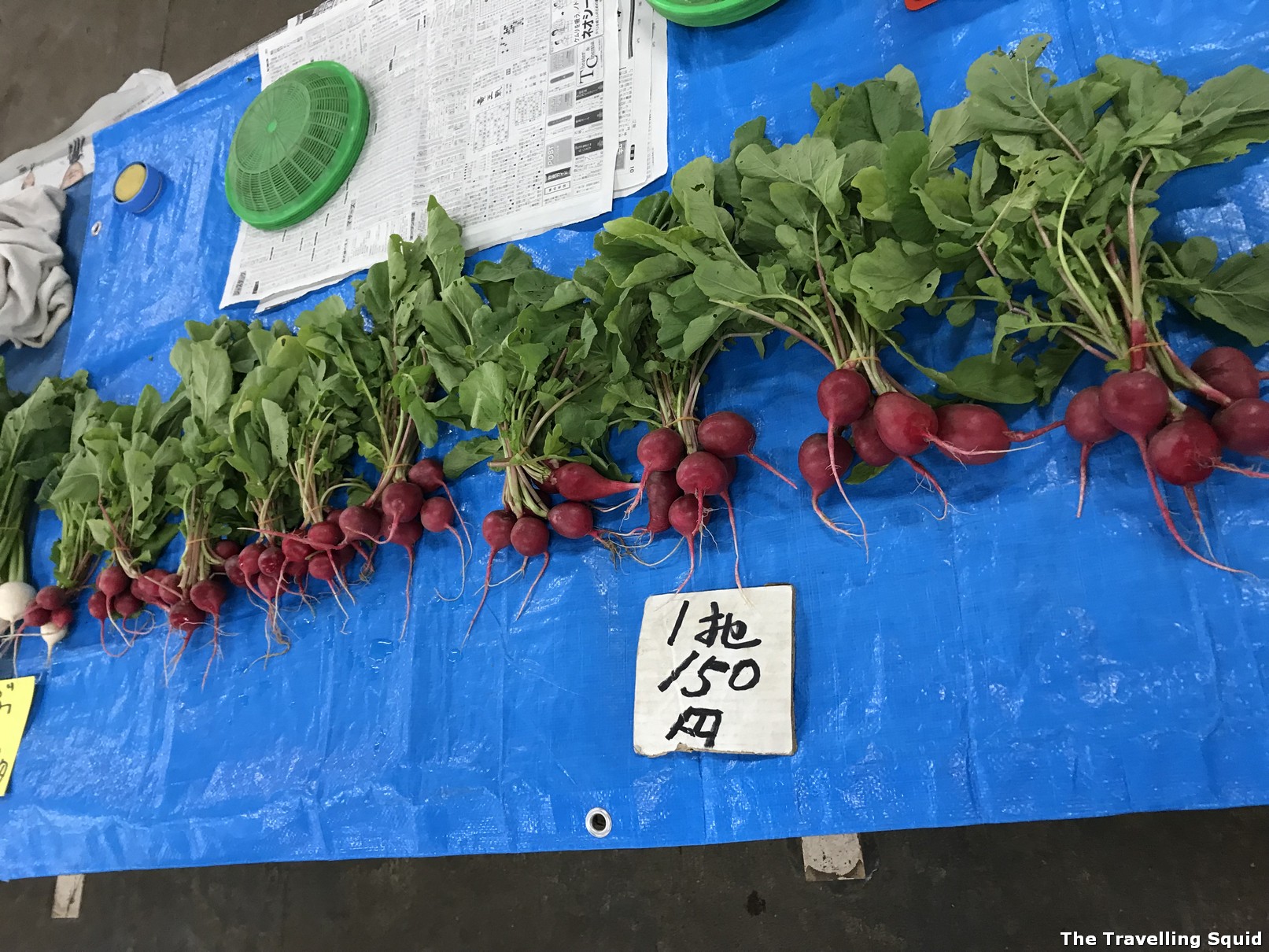 If you're flying home the next day, it might be worth bringing back some fresh Japanese vegetables back. The radish (daikon) for instance, looks pretty good and makes a great addition to miso soup or oden (type of Japanese yong tau fu). Also on sale was the red radishes which is used often in Western salads. They were going for ¥150 for a bunch, which seemed really worth it to me.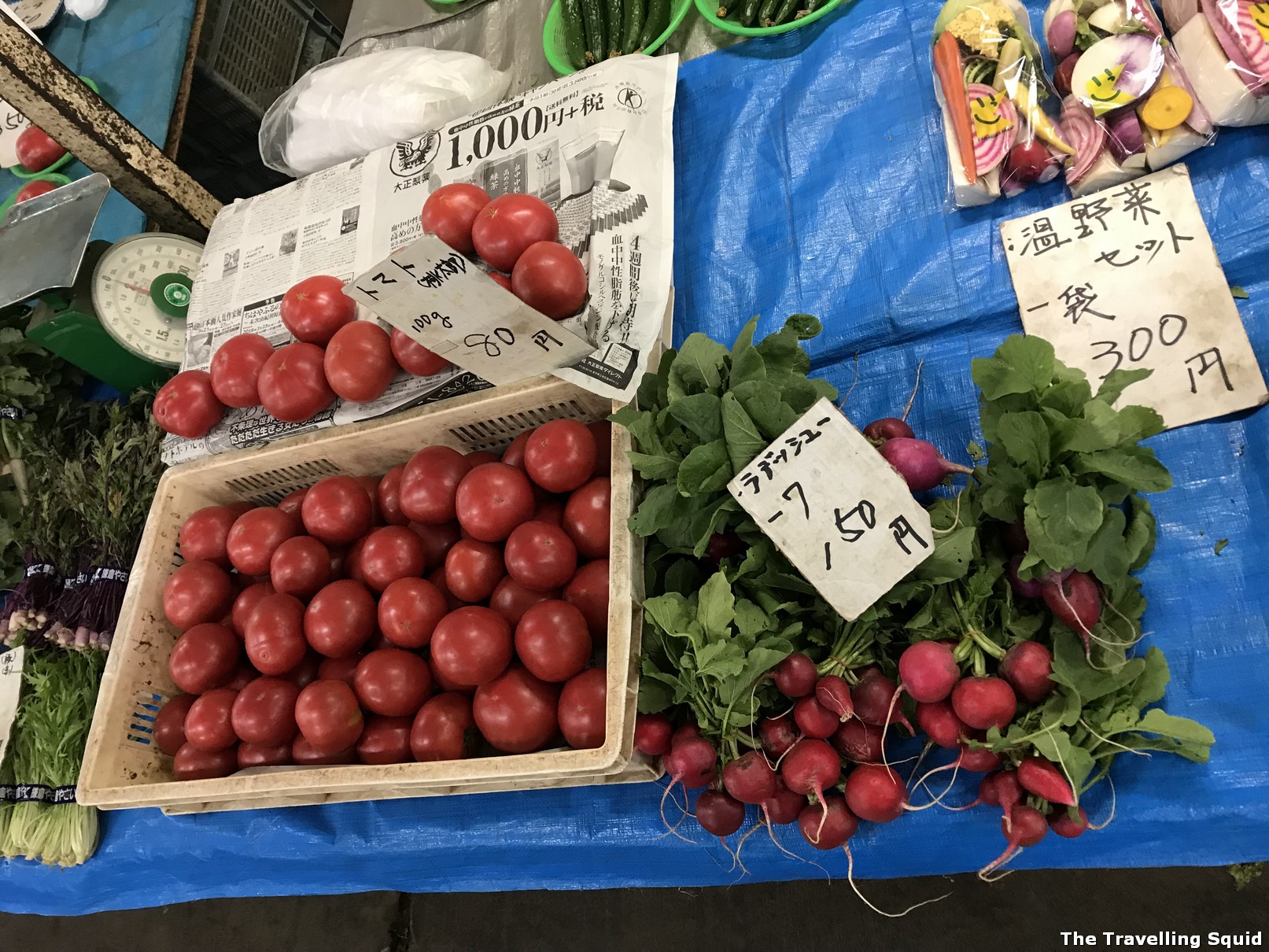 4. Sauces and condiments – Japanese soy sauce and ketchup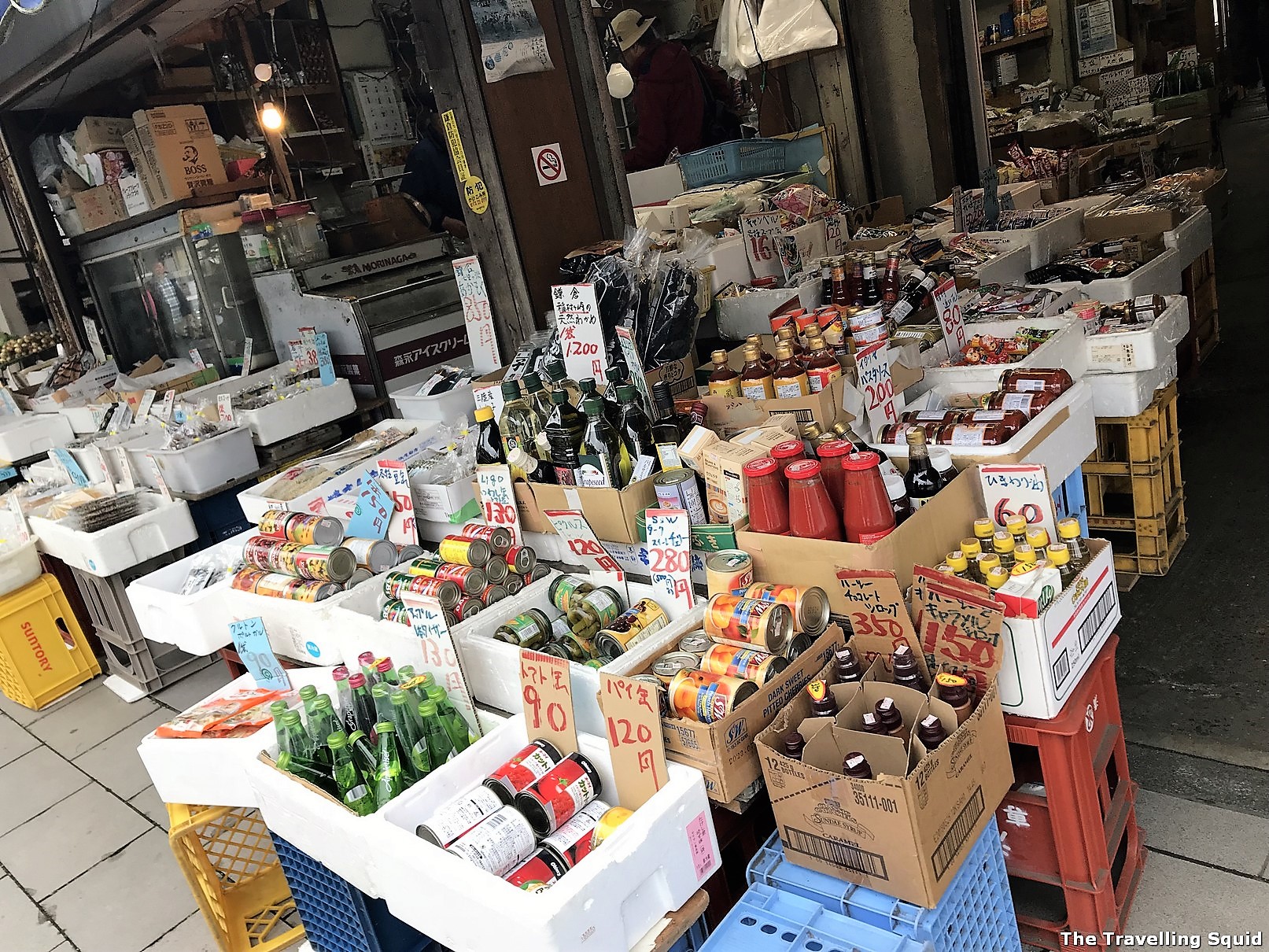 The store had plenty of sauces on sale – I was tempted to try their canned food as well. If you're keen on cooking Japanese dishes at home, I'd encourage you to get some shoyu (soy sauce) and Japanese tomato sauce.
The Travelling Squid's Take
I believe you will be able to find a number of these products at a departmental store supermarket in Tokyo. That said, I thought it is the experience of shopping at a small Japanese grocery store that counts. Also thought to share that our adzuki red beans did not disappoint when made into a red bean soup. Yum! Unfortunately I can't find the name of the grocery shop we visited, but it's along the main road, leading from the Kamakura Station to the Kamakura Yuigahama Beach.