Check out Malborghetto for affordable pizza in Florence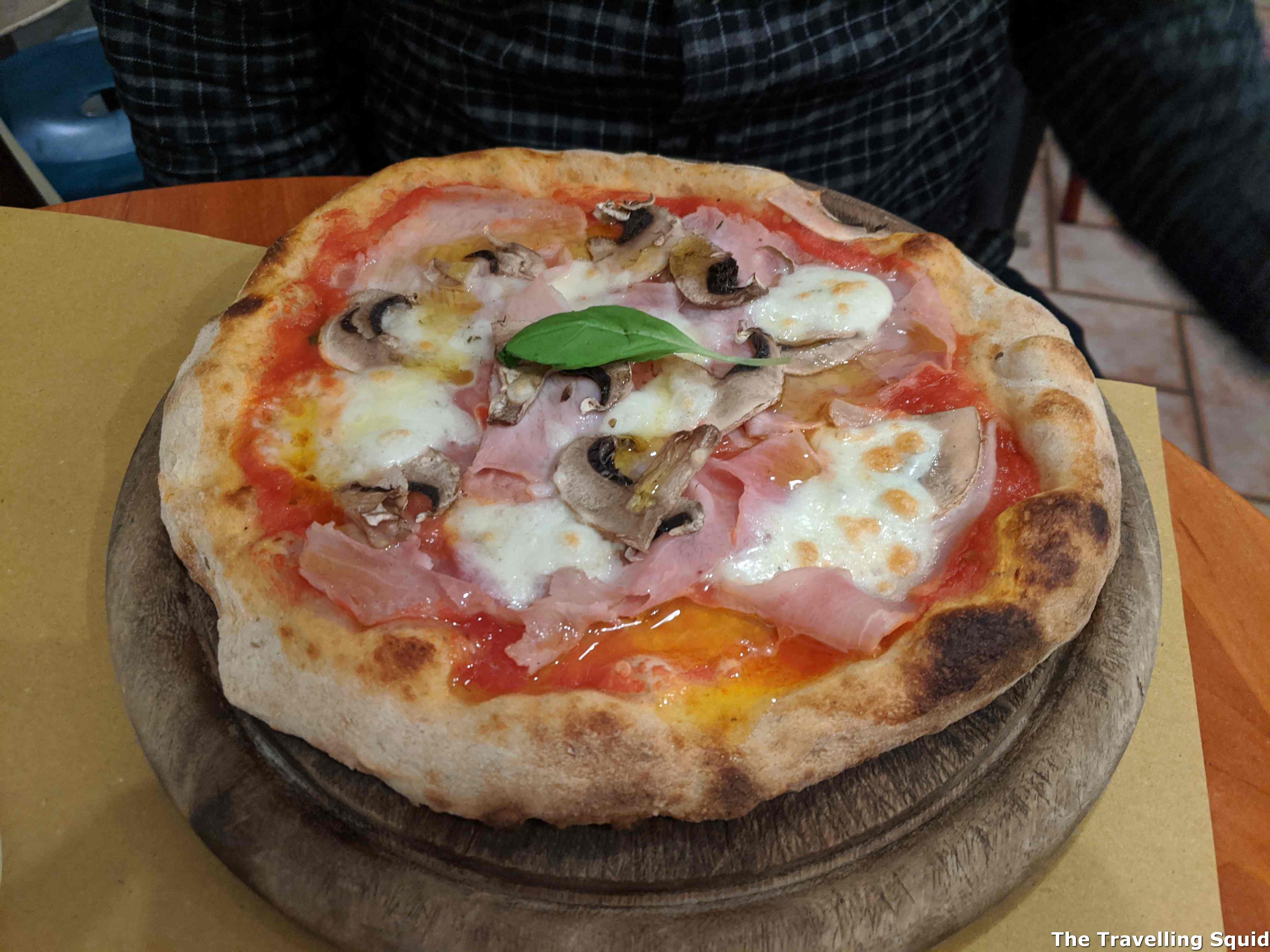 If you're looking to have pizza in Florence, do check out Malborghetto. It was one of the most affordable meals we had in Italy. The restaurant doesn't quite fall under the list of popular pizza eateries in Florence, but the pizza was absolutely delicious. It was a good reflection of what Neopolitan pizza should be, despite the restaurant being located in Florence, not Naples. Here is why you should check out Malborghetto for affordable pizza in Florence.
Location
Malborghetto is located in central Florence, slightly away from the touristy parts of Duomo di Firenze and near to our hotel, B&B The Attico. There are a few bars located nearby – do check them out after a hearty meal.
The Food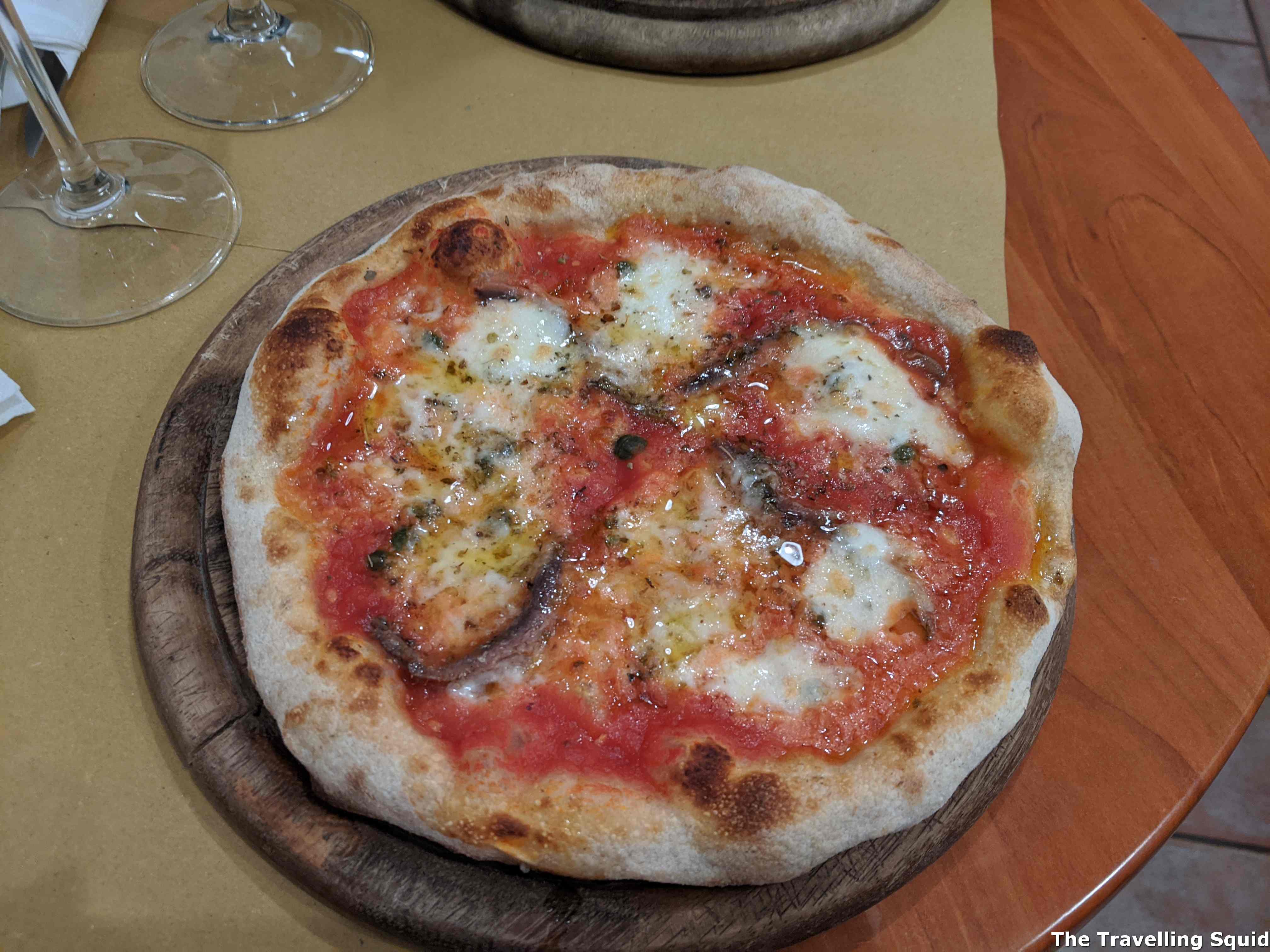 We ordered two piccole (small-sized) pizzas and they were about €4 each. The price was really affordable because pizzas that quality and size in Singapore would have cost €10 or more. We also ordered two glasses of wine to go with the pizza and they cost €4 per glass. Therefore, our meal which included a huge pizza and a glass of wine was €8 per person, which is much cheaper than eating at a restaurant in Singapore.
A sign of a good pizza was its dough, which had specs of 'leopard spotting' around the pizza and at the back. It was also very chewy and went well with the flavours of the tomato sauce and general portions of mozzarella cheese.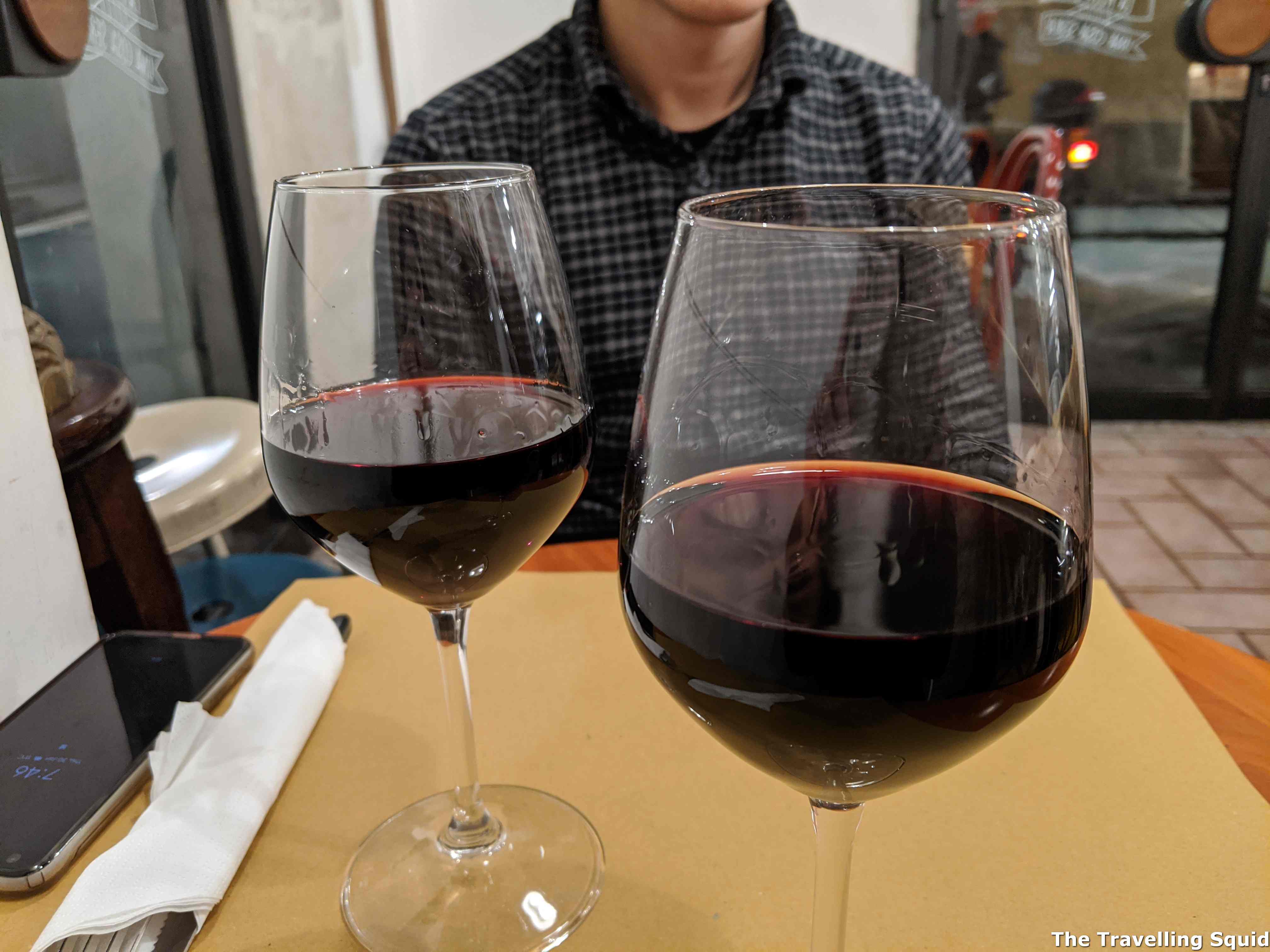 The Travelling Squid's Take
We spent a really short time in Malborghetto as the pizzas came pretty quickly and we ate fast as we were pretty hungry. But it was a meal we truly enjoyed – not only because of the price point but the fact that the pizza was well done – good dough, a good margherita sauce and fresh mozzarella cheese. It was a meal to remember.
***
Why you should check out Malborghetto for affordable pizza in Florence
Address: Via dell'Agnolo, 22, 50122 Firenze FI, Italy
Tel: +39 055 246 6446
Website: The pizza place is very local, I don't think it has one, but check out its Tripadvisor page for more information.