Why lunch at Dario Cecchini Solociccia was my favourite meal in Italy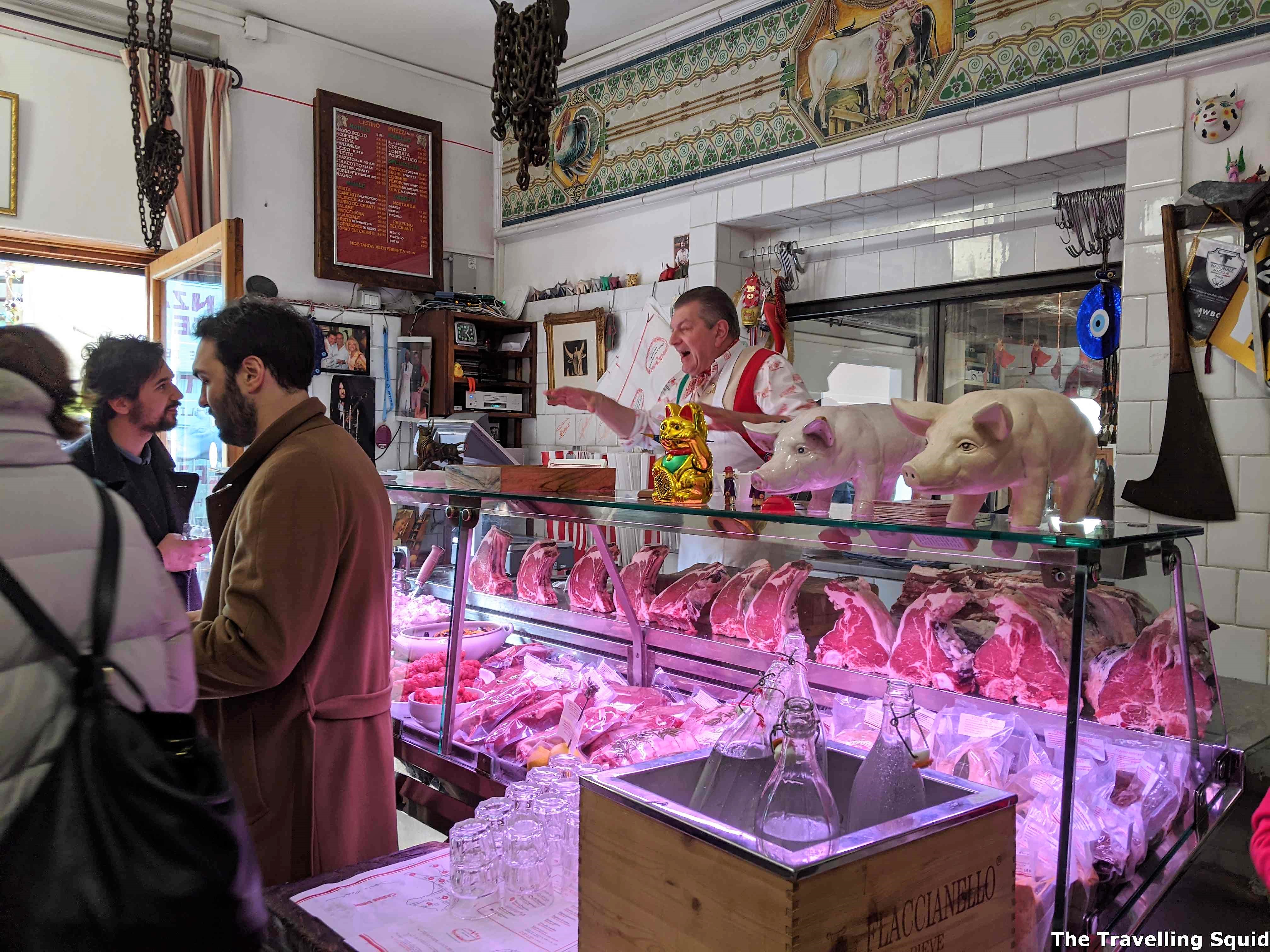 If you happen to be in Tuscany visiting some wineries, I'd encourage you to book a lunch appointment at Dario Cecchini's restaurant Solociccia (also known as Butcher's Kitchen). Made famous by Netflix's Chef's Table, the episode talks about Dario's history and how that impacted his philosophy towards meat. Be sure to leave ample time as the meal will take about 4 hours. For €30 per person, it was great value given the amount of food served. There was also an unlimited supply of table wine and you could bring your own wine without paying a corkage fee. What I really liked about eating here was Dario's philosophy to using off-cuts in each dish to produce a simple yet delicious meal. Here's more on why lunch at Dario Cecchini Solociccia was my favourite meal in Italy.
About Dario Cecchini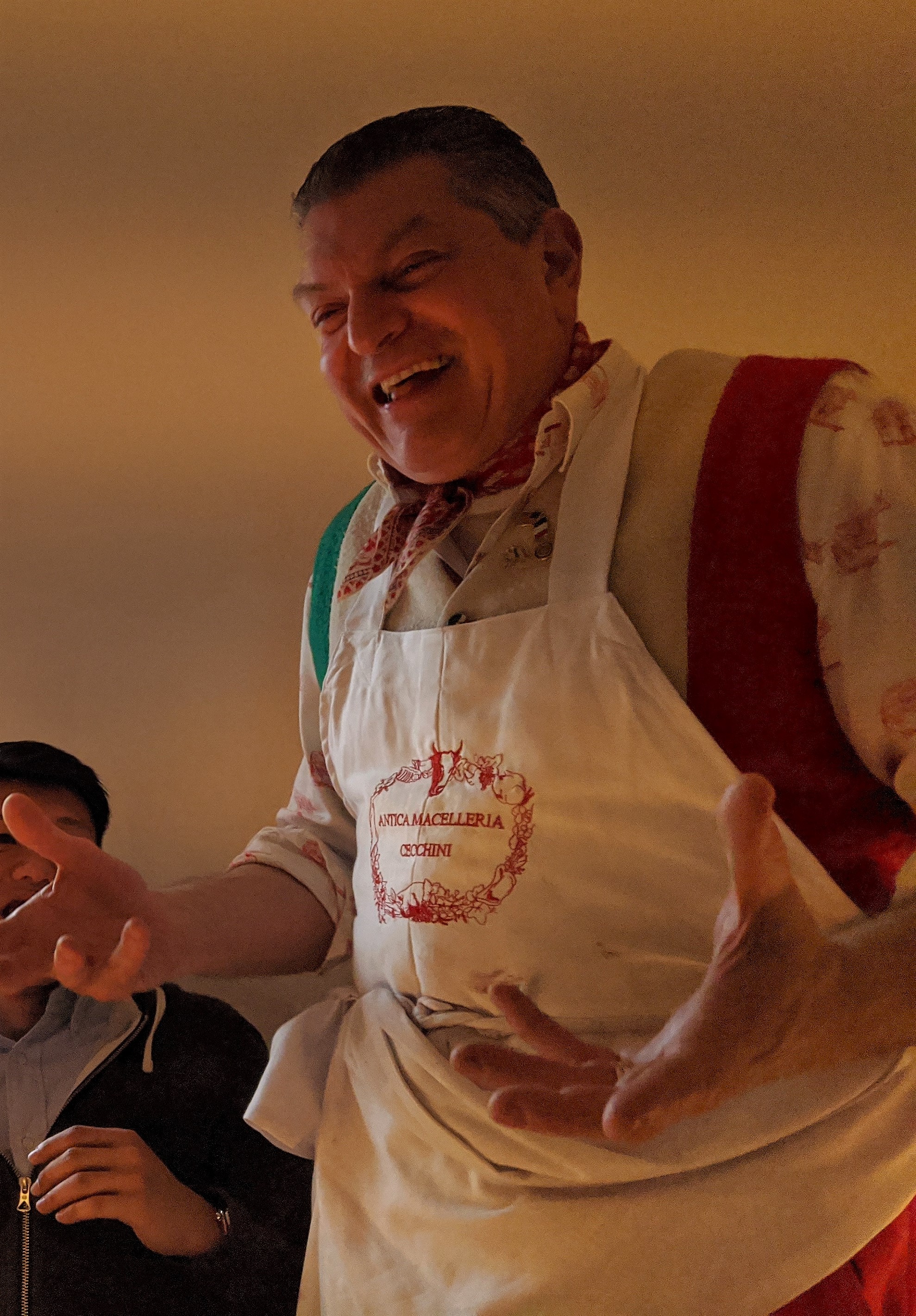 Fans of the Netflix series Chef's Table would know that while Dario Cecchini came from a family of butchers, he wanted to be a vet instead. This was because he loved animals and wanted to care for them, as opposed to… chopping them up and selling their meat as a form of income.
When he was young, Dario's grandma used to cook all parts of the cow – its tongue, muzzle, and even legs to make flavourful broths and sauces. He only had his first sirloin at the age of 18. But while it was delicious and pretty amazing, Dario felt it wasn't like his grandma's cooking.
Dario went on to study veterinary science at a university. However, when he was halfway through school, his father passed away and he returned home to carry on the family business of butchering. It was his saddest moment as he had always wanted to be a vet.
Some would have accepted their fate and gone on with their lives, but Dario decided to build a philosophy based on his respect for animals. He wanted to give the cows sold to him the best life experience they could get. Good grass, a clean environment and space to graze. He also wanted them to die for a good reason. Not just for prime cuts of their meat, but also the off-cuts. The chewy parts with the tendon, all consumed without wasting one bit. In other words, he believed that utilising all parts of the animal made its life worth it.
Dario was responsible for bringing people's attention to the enjoyment of off-cuts. He made them popular and opened the minds of many others to appreciate them – through simple ways of seasoning and cooking. The restaurant was a great way to see how the off-cuts were served. I should also add that Solociccia is located in a little town of Panzano, in Tuscany. It's the perfect place to get a good view of the Tuscan hills.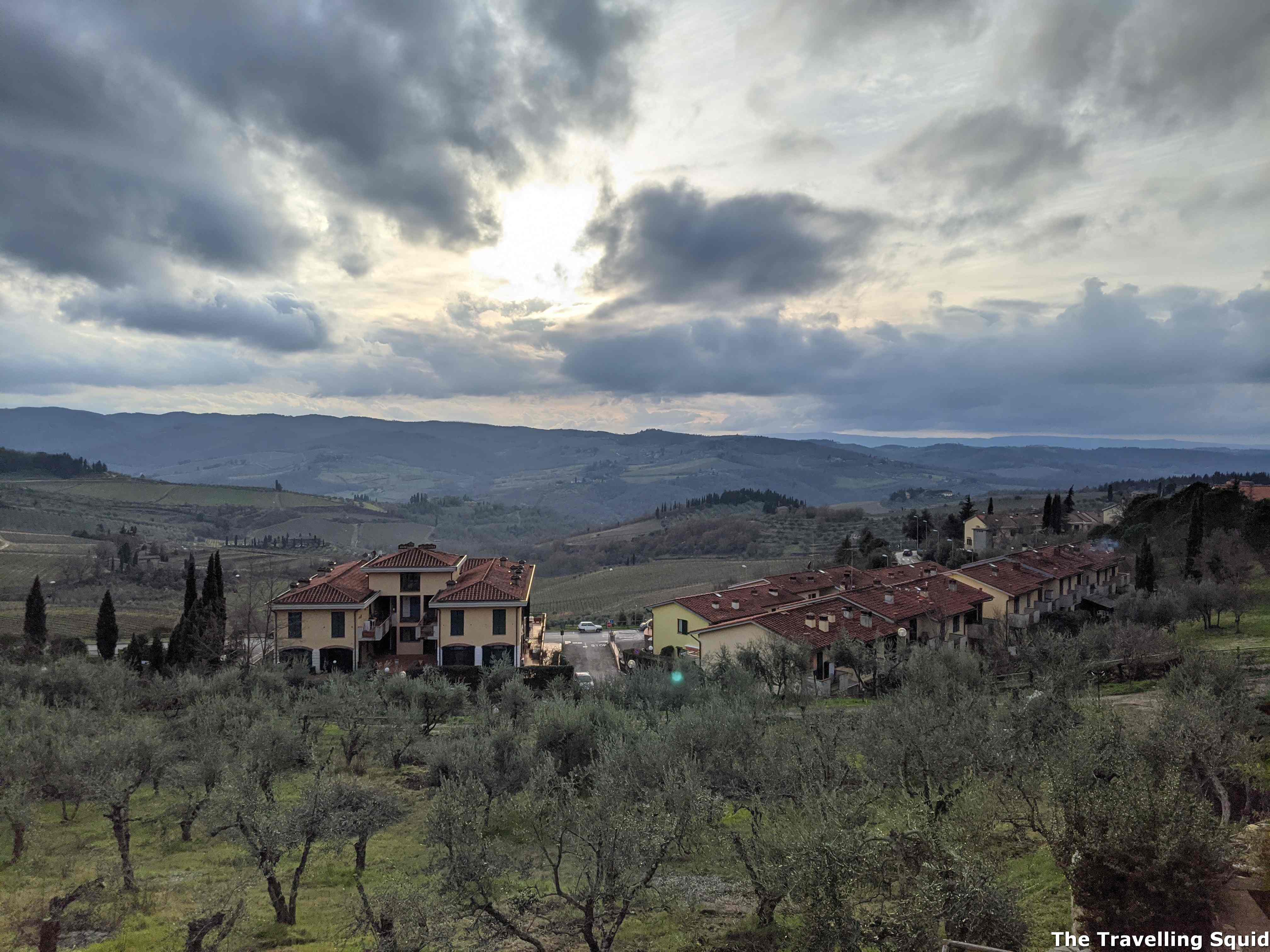 Why lunch at Dario Cecchini Solociccia was my favourite meal in Italy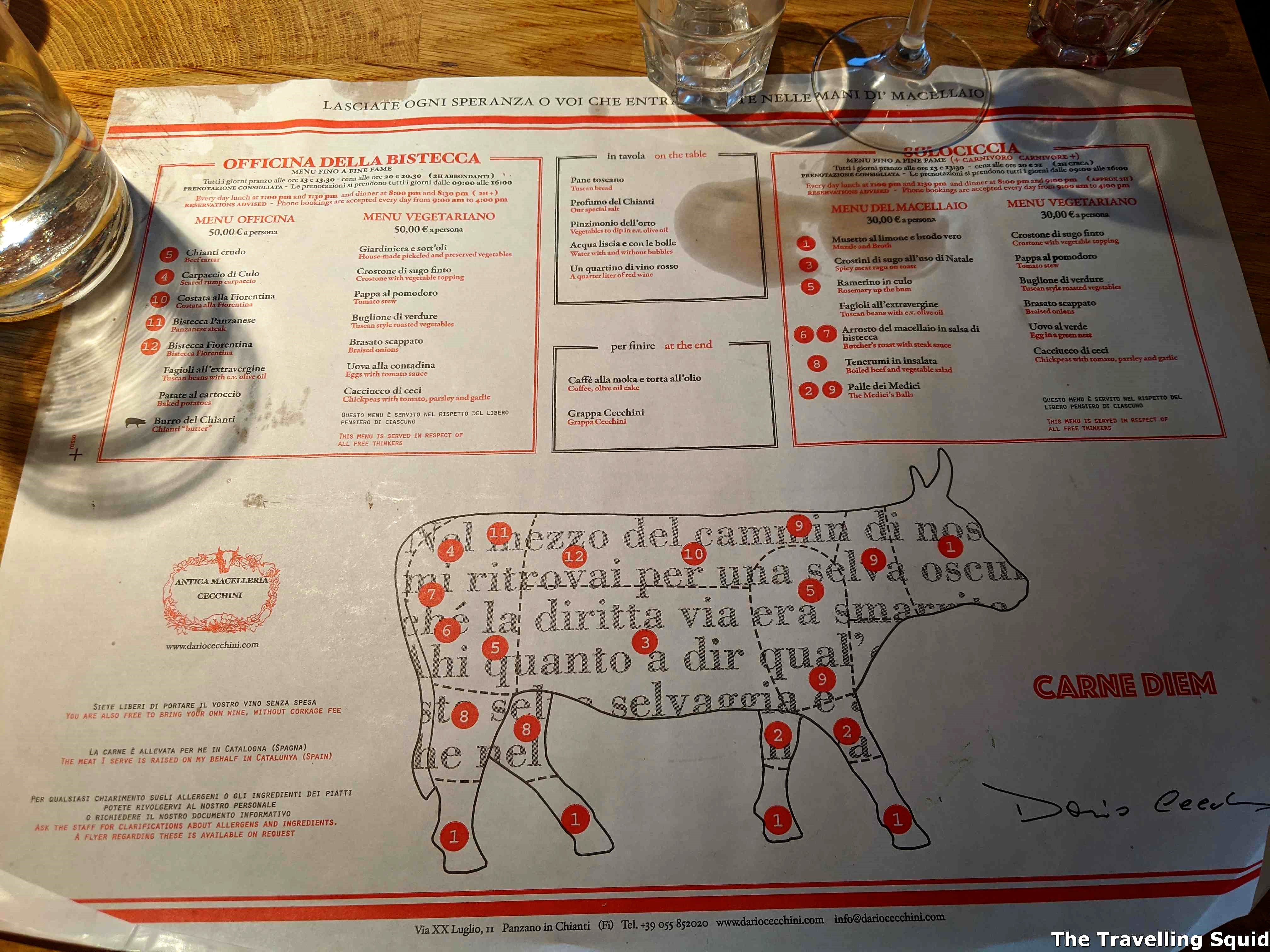 On the table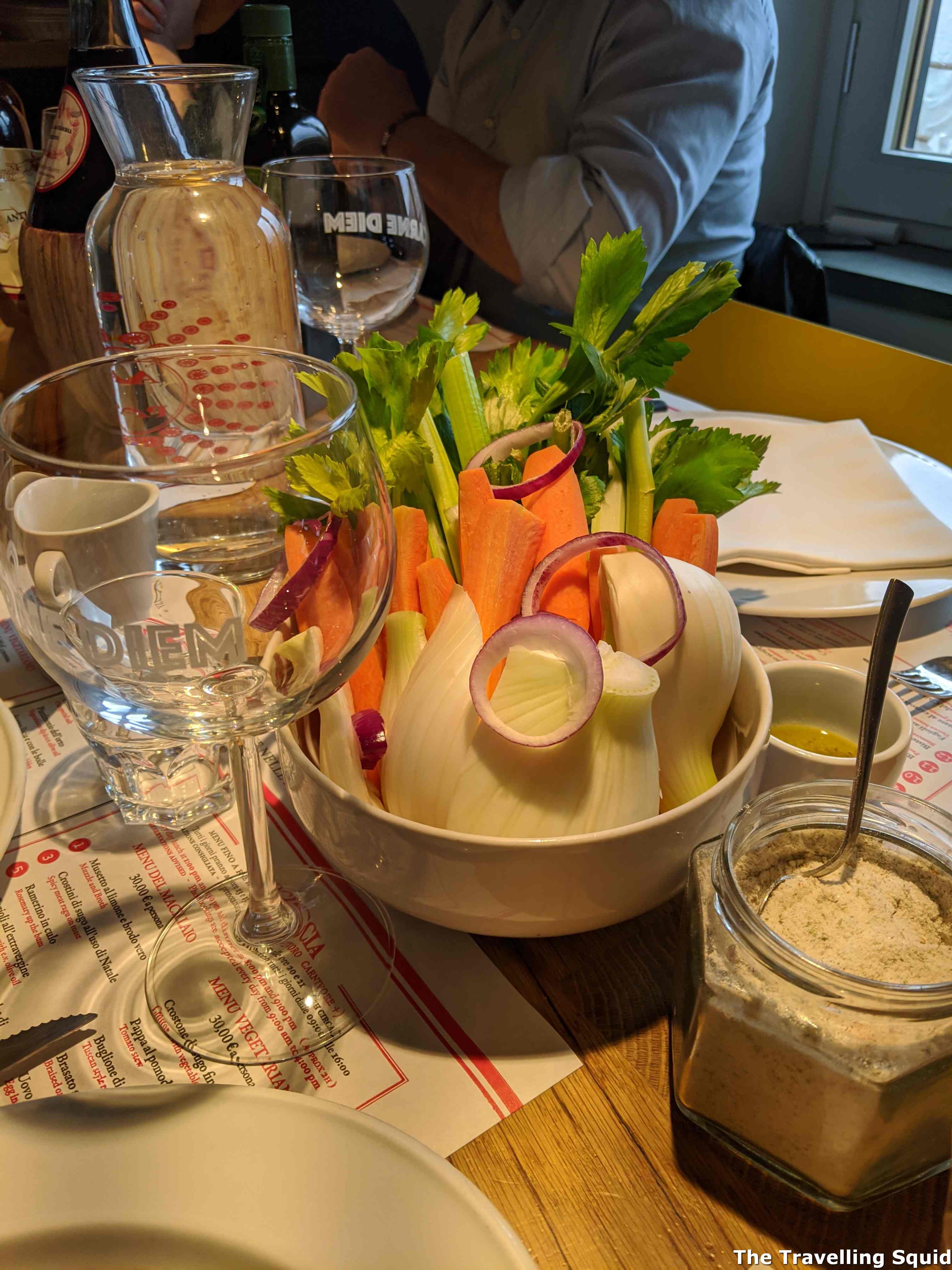 On the table, you can find some red wine, salt, olive oil, Tuscan bread, water and vegetables. You can also bring your own wine – there isn't a corkage fee.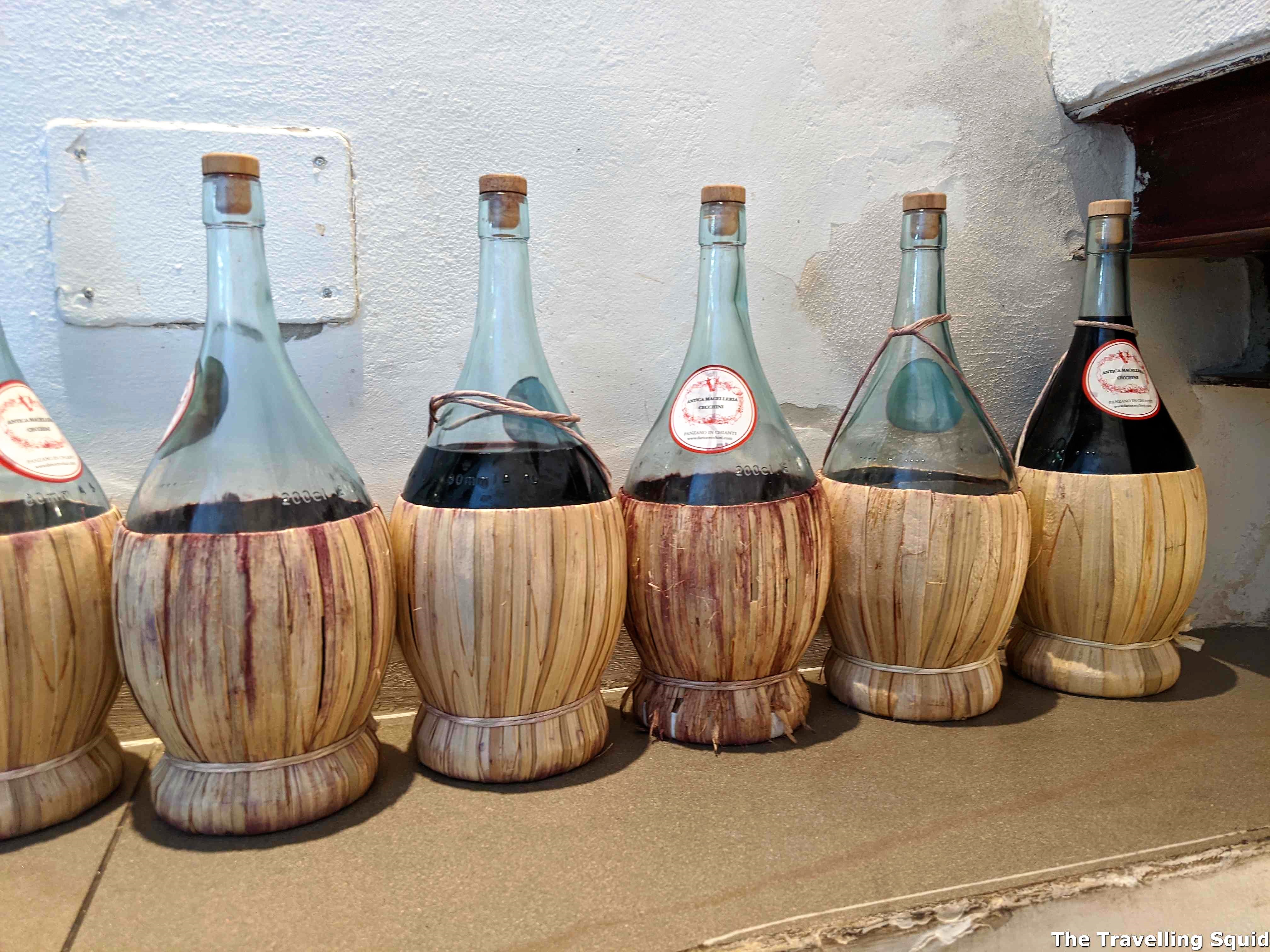 Muzzle & Broth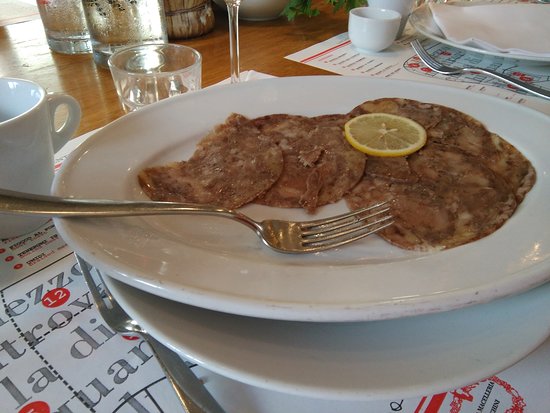 It was like a salami, made with muzzle and a soup stock. There was a light gelatinous meaty flavour – delicious.
Spicy meat ragu on toast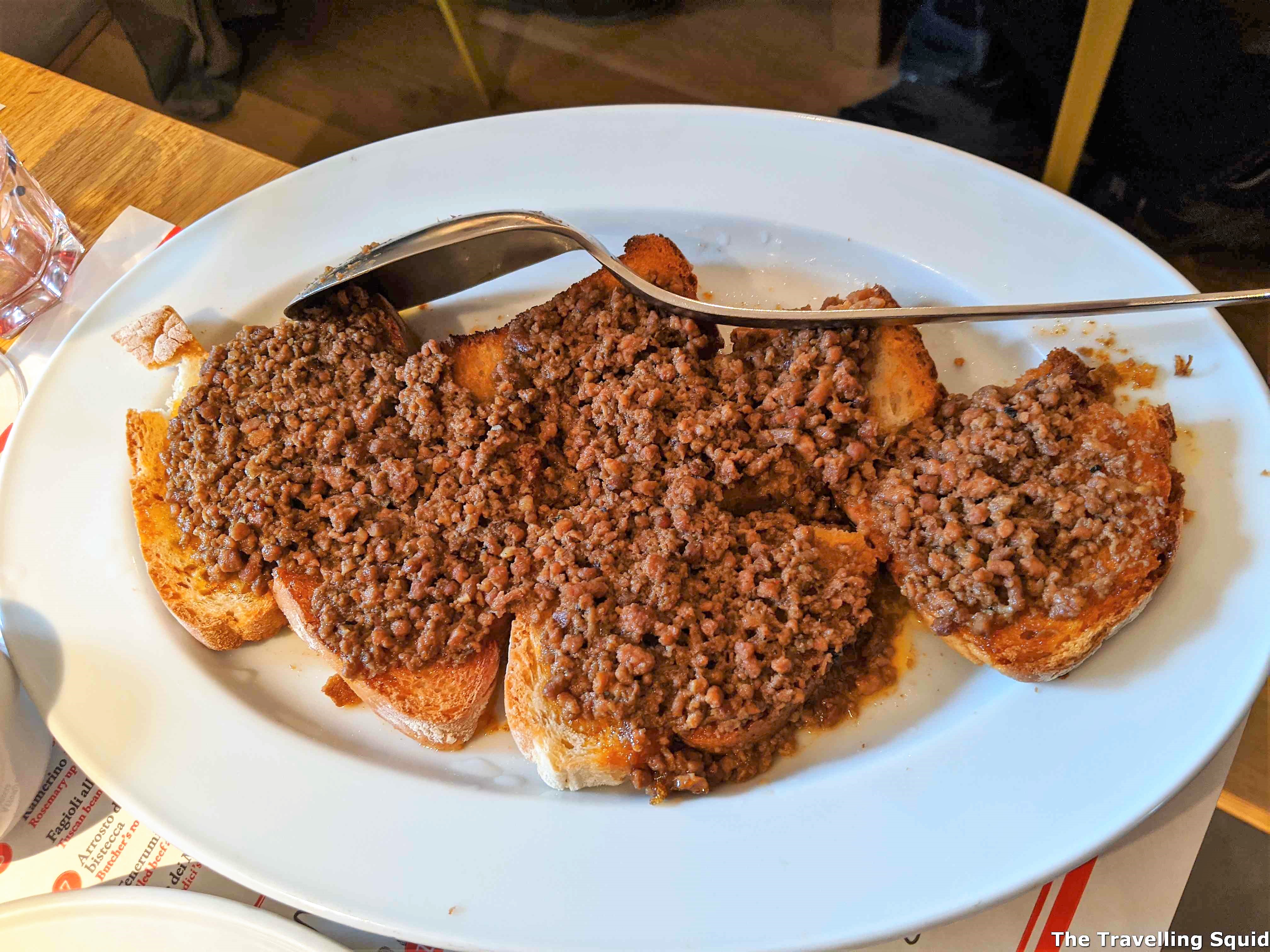 Like the crostini we had in at Ostaria dai Zemei in Venice, this was a simple dish, made with a simple meat ragu placed on top of toast.
Rosemary up the bum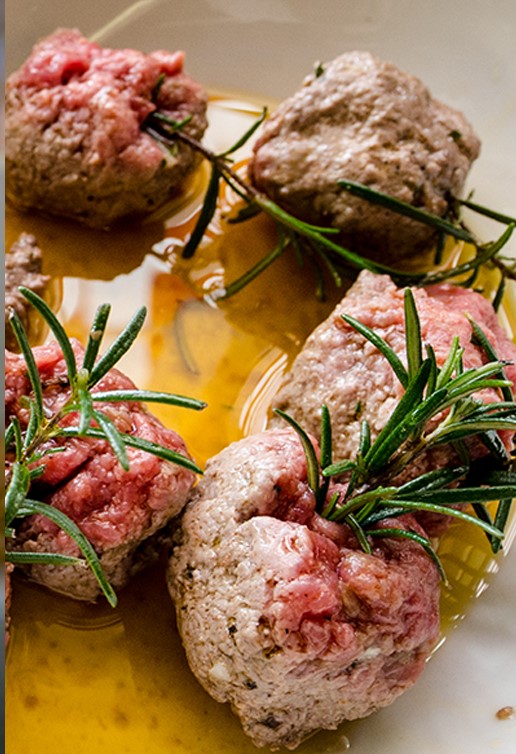 Rosemary up the bum is a made of semi-seared mince beef served with a twig of rosemary in the middle. I love the contrast in textures. The raw, and semi-seared beef went very well together. Unlike a steak tartare, you could tell that this had a little more tendon, but I appreciated the chewy texture and the fact that this was made with an off-cut.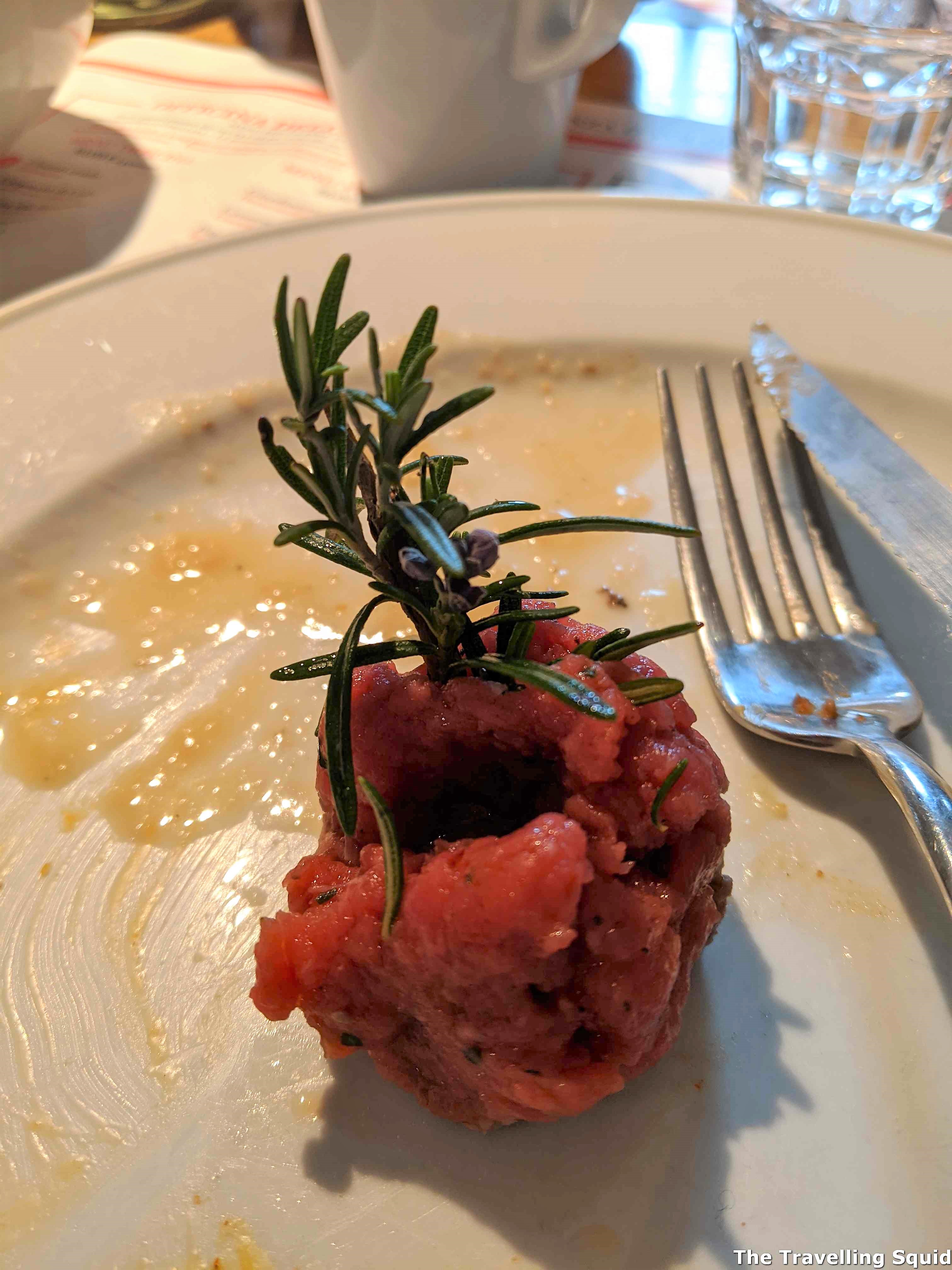 Tuscan beans with olive oil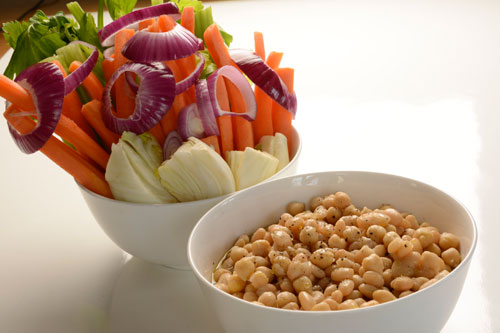 The beans were pretty tasty. It went well with the other dishes.
Butcher's roast with steak sauce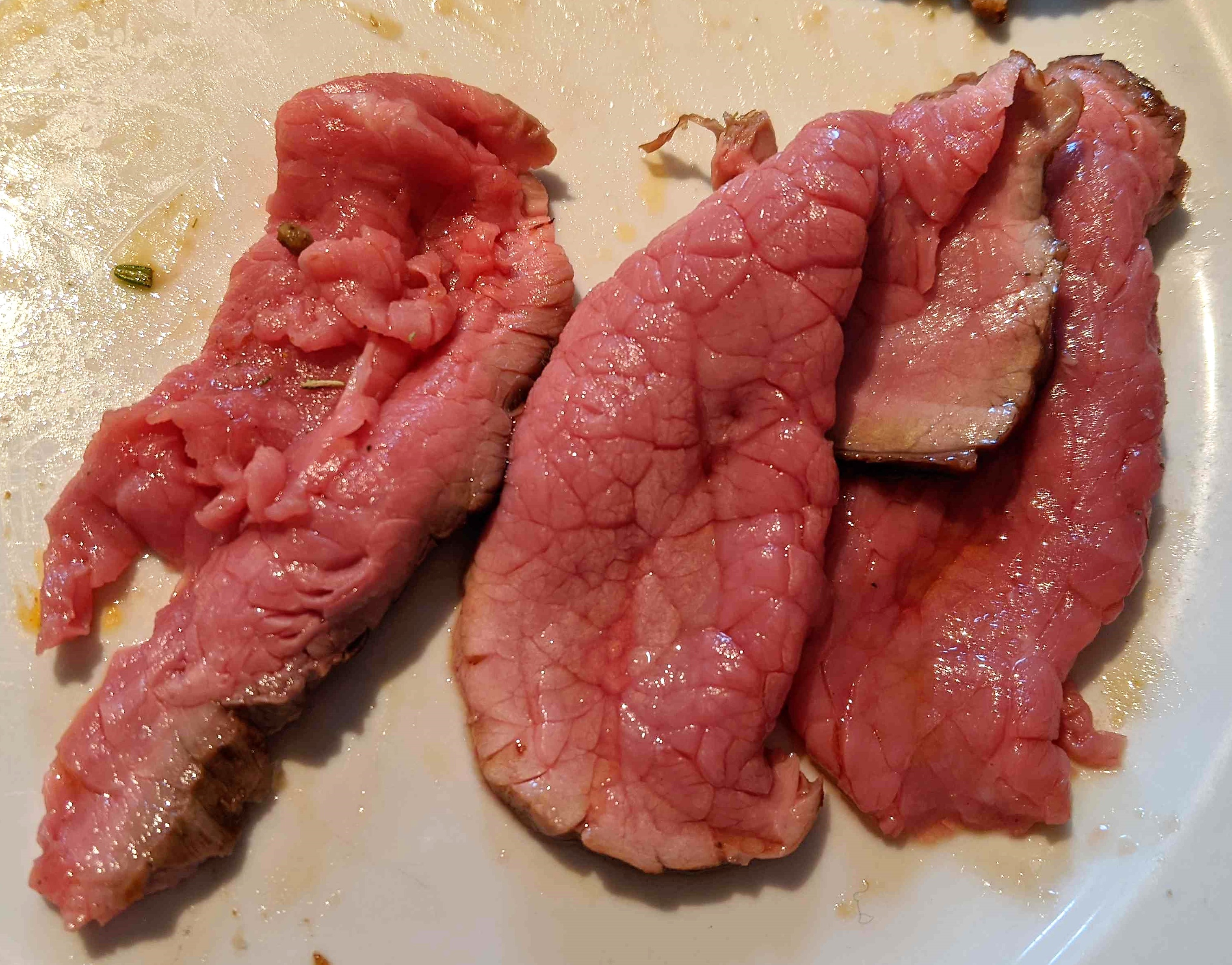 This was one of my favourite dishes of the meal. Unfortunately, each guest is only limited to three slices. Loved how it was cooked medium rare. I was looking out for the steak sauce and later realised that the sauce is actually the juices from the meat, ie. the steak was stewing in its sauce. The was meat near the cow's butt, a part called round.
Boiled beef with vegetable salad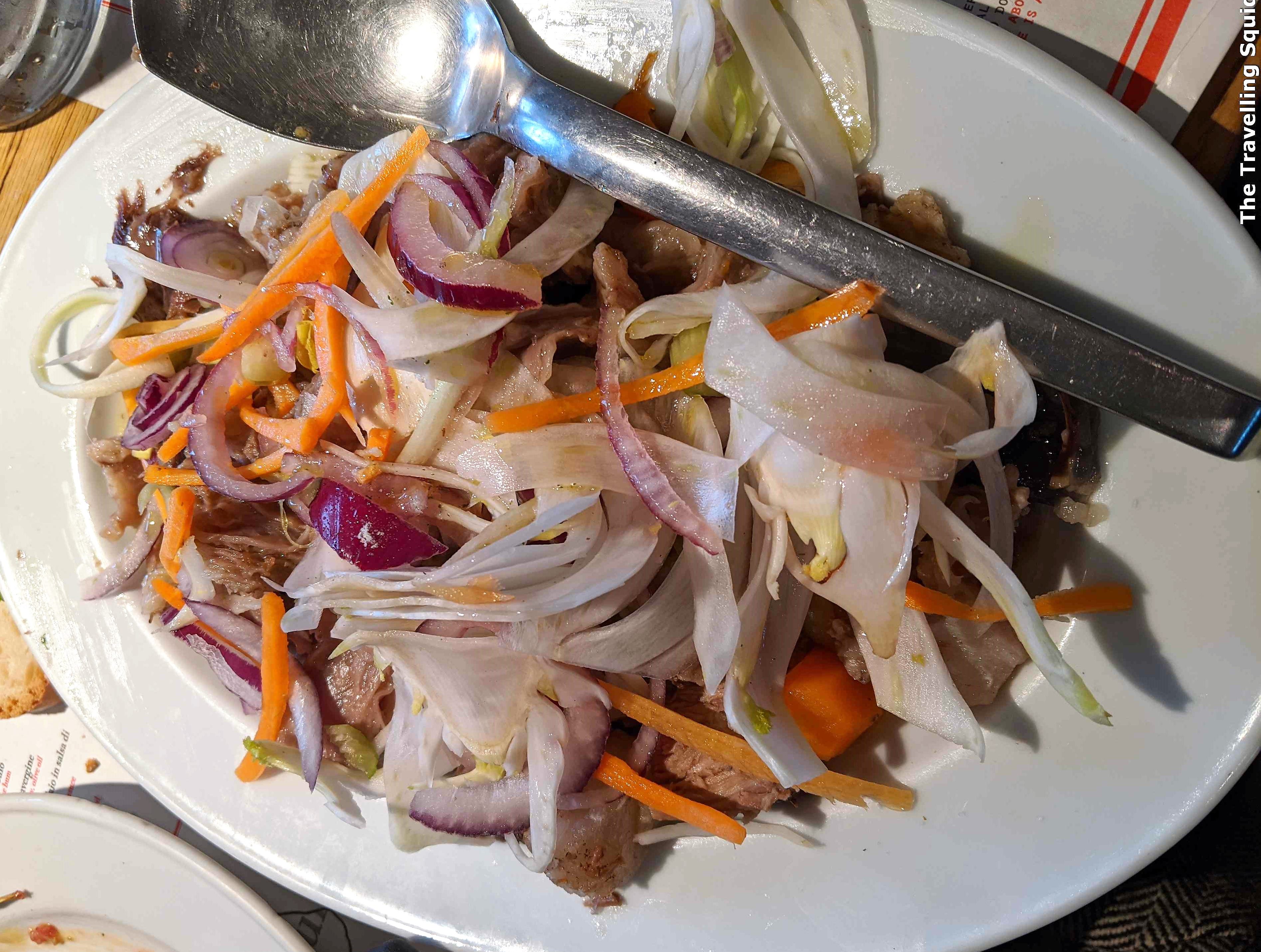 The beef (made with meat from the shin) was quite tender. It was cooked with vegetables which gave it really good flavour. I liked this dish as well.
The Medici's Balls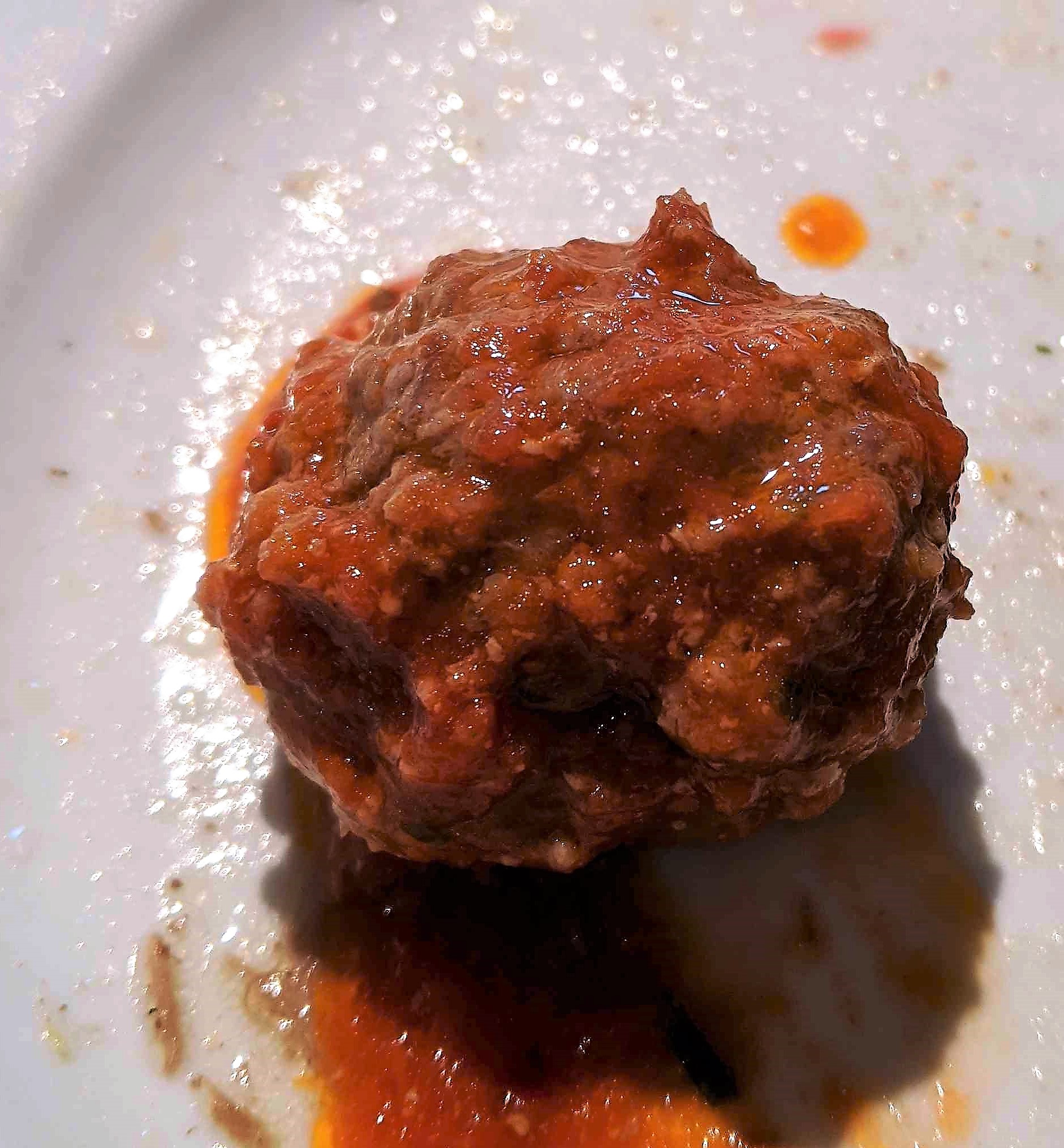 Made with parts quite similar to the boiled beef, I really liked this meatball as it had a bit of tendon in it and was pretty crunchy. But I could only manage one ball as I was so full towards the end of the meal. It was of great texture and the tomato based sauce went well with it too.
Coffee and Olive oil cake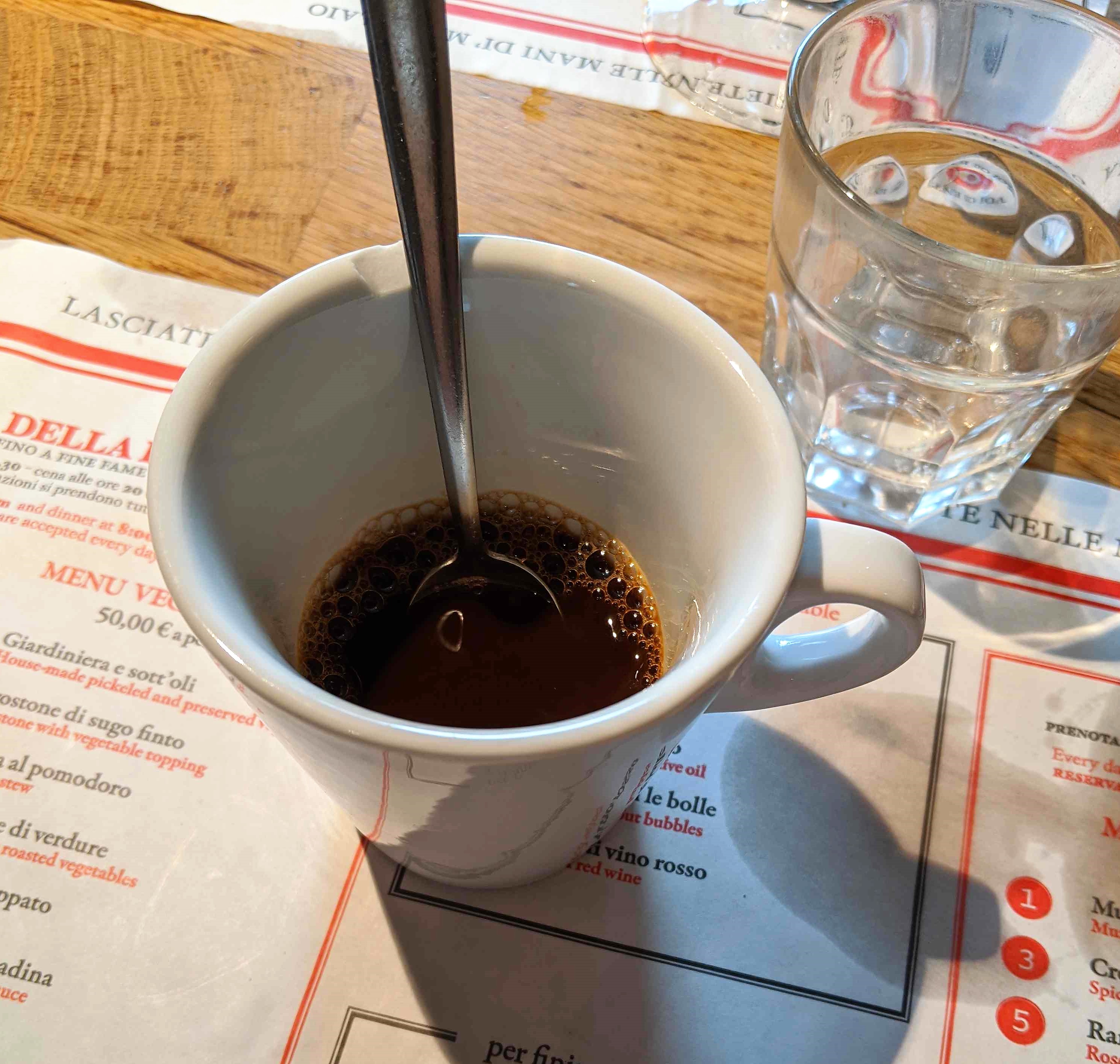 It was about 4pm before the coffee and olive oil cake were served. I must say the olive oil cake was an eye-opener. They must have put a lot of oil because the cake was very moist. I also liked the sugar and raisins on top.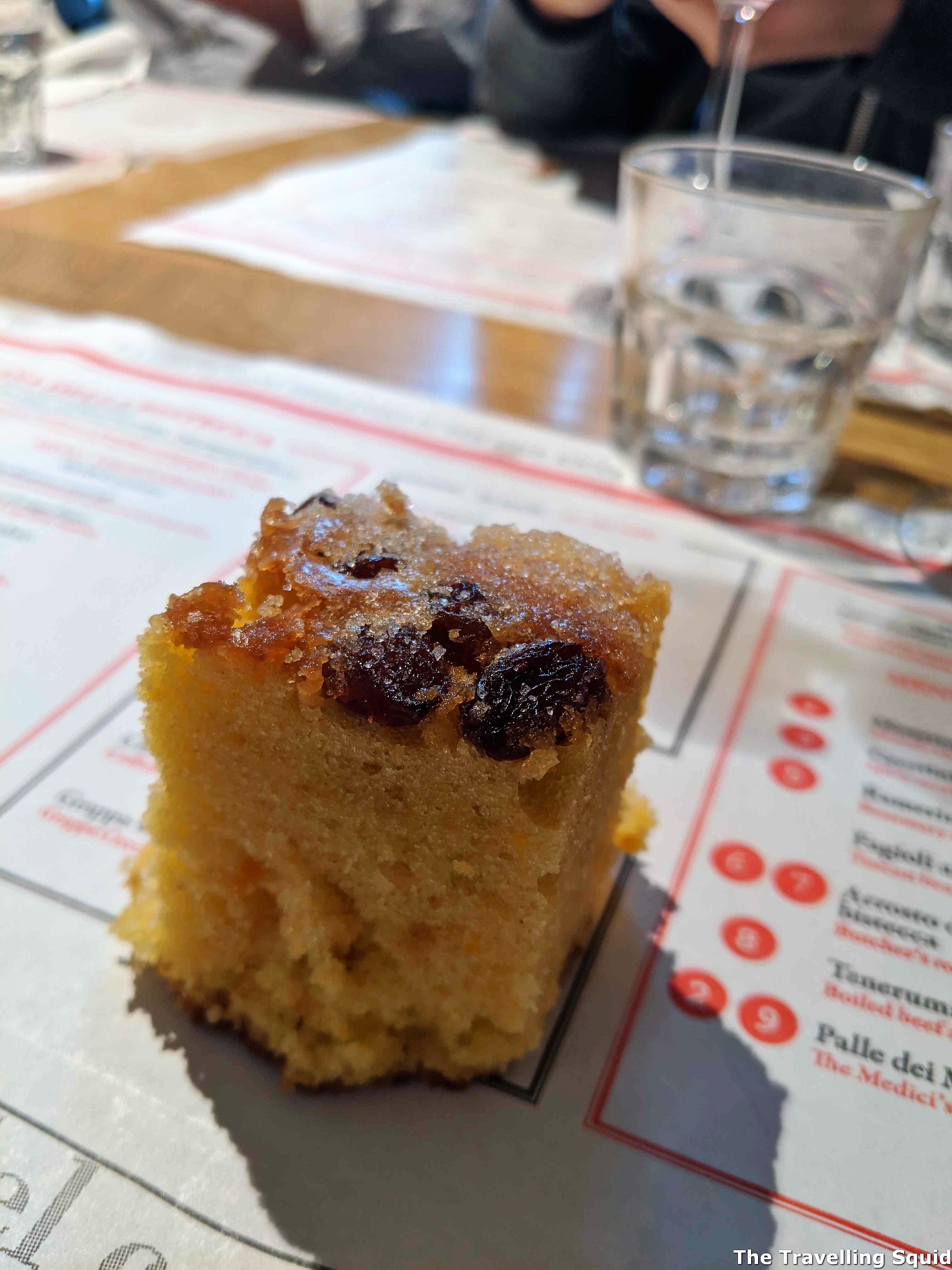 The Travelling Squid's Take – Lunch at Dario Cecchini Solociccia
While Dario' restaurant Solociccia has attracted plenty of compliments worldwide, from both Italians and foreigners alike. But his restaurant has some detractors as well – some who say the food wasn't up to scratch, or that he wasn't as attentive to customers. Well, my take is that do not go to Solociccia expecting fast, attentive service and prime cuts of steak. You will be disappointed. Our lunch was made with mostly off-cuts of the cow. It tasted different but great, and opened our minds to the possibility of using off-cuts in our cooking as well.
The atmosphere at the restaurant was great too. Dario's clientele were mostly Italians who were taking a weekend trip up to the countryside. Back then COVID-19 had just started and we faced wary glances from people during our trip. But at Dario's restaurant, we felt welcomed. Dario also personally came over before the last course of the meal and spoke to everyone (probably cracked a joke in Italian too). It was a memorable meal, probably the best I had in Italy.
***
Lunch at Dario Cecchini Solociccia