Recommended Mezcals and Tequilas from our visit to Lorea in Mexico City
This is a continuation from the post – Visit Restaurante Lorea in Mexico City for affordable fine dining. During the fine dining experience, we opted to try the mezcal and tequila experiences, which was mind blowing for us as it was the best mezcals and tequilas we had. Growing up, tequila had always been a shot that you gulp down in clubs, but here, it was smooth enough to be sipped, and enjoyed with food. Here are some recommended Mezcals and Tequilas from our visit to Lorea in Mexico City.
Mezcals and Tequilas from our visit to Lorea in Mexico City
Tequila Experience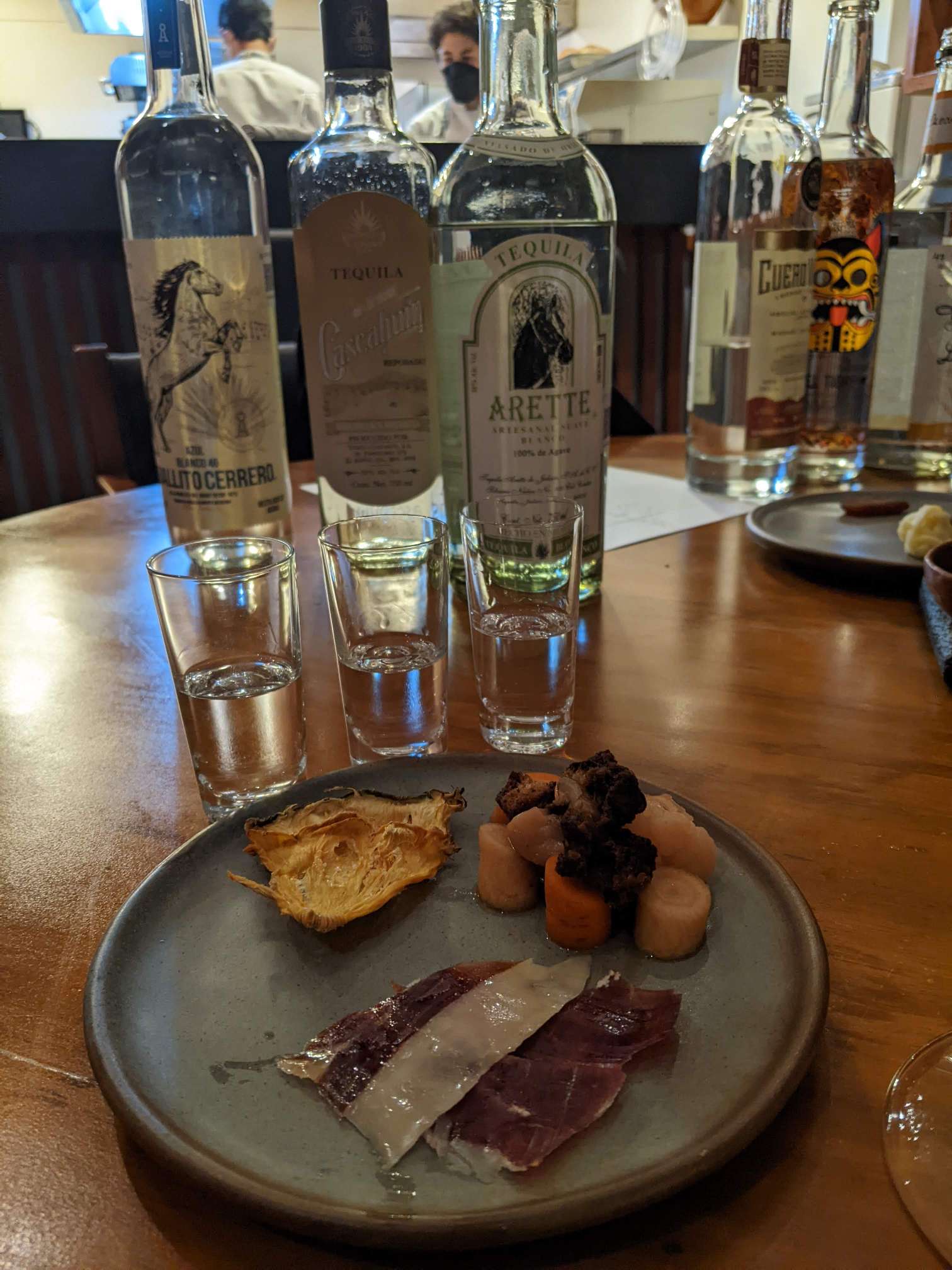 From left to right:
El Caballito Cerrero – Click here for more information. Retails for about US$80.
Cascahuin – The link here brings you to the tequila maker's website. It retails in the US for about US$70.
Tequila Arette – Here's a link to their homepage. I found it listed on Total Wine, retailing at about US$25.
Food pairing – Mushrooms, a meat stew with carrots, and jamon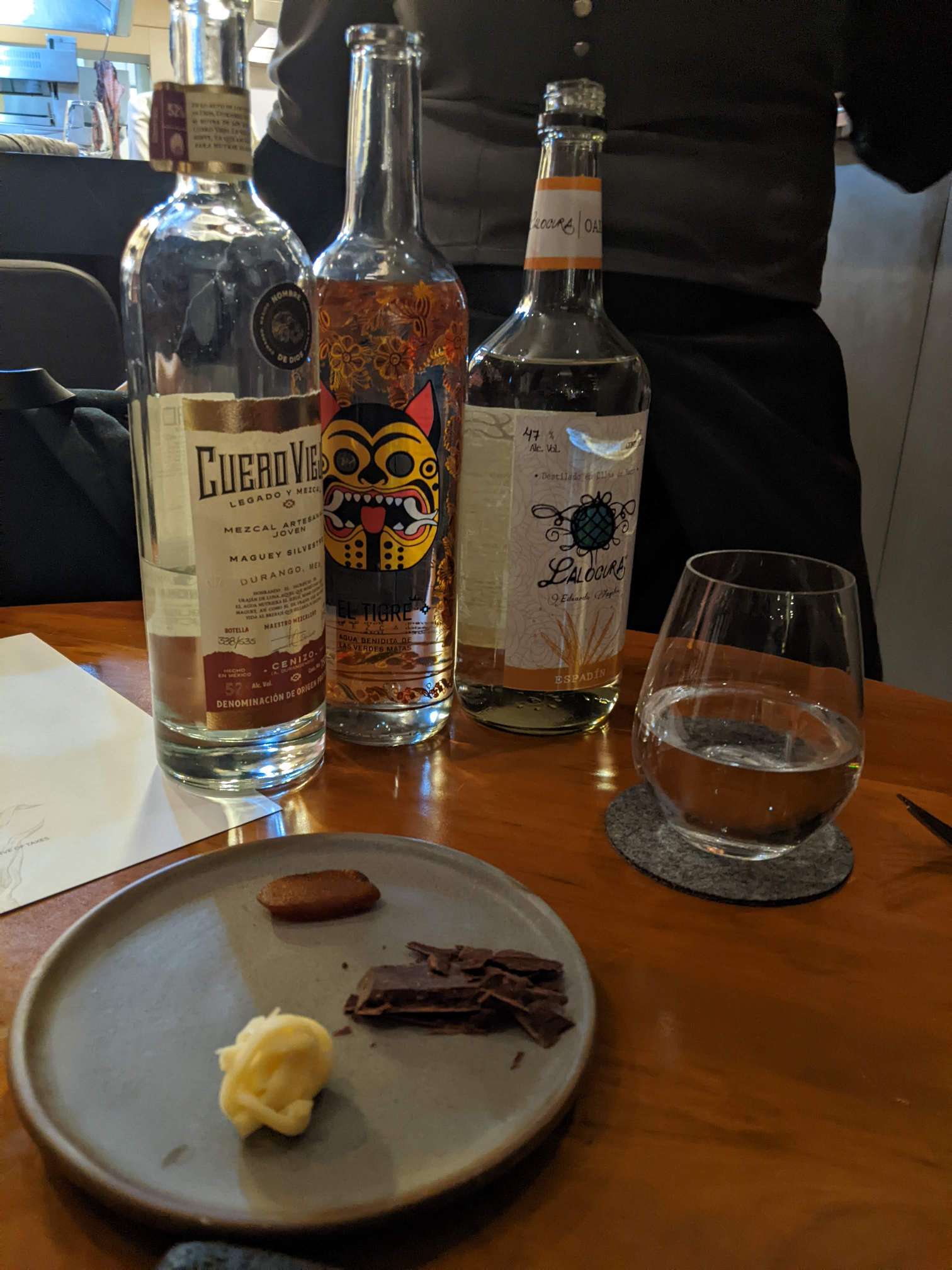 From left to right:
Cuero Viejo – Here's the link to the maker's homepage. Unfortunately, it seems like they have yet to find a presence in the US – I don't see online shops selling them. In Mexico, the 52% abv bottle retails for MEX 1340, about US$70.
El Tigre – Check out their Medium page here. Unfortunately this seems to be from a niche maker, and it seems that it only retails in Mexico.
Mezcal Lalocura – There is a short write-up here in English. Once again, it seems to be from a small producer, and doesn't seem to retail in the US.
Food Pairing – Cheese, chocolate and I forgot what that brown thing was 😛 – could be a fig.
The Travelling Squid's Take
I enjoyed both the tequila and mezcal experiences tremendously. I think I enjoyed the Mezcal experience a little more, due to the smoky nature of Mezcal. It's unfortunate that I couldn't find any of these bottles retailing in the US. That said, it was truly an experience and if you do go to Lorea in Mexico City, please be sure to try both out!