Photo story – Trekking in Ubud Bali at Penestanan and Sayan (Part 1)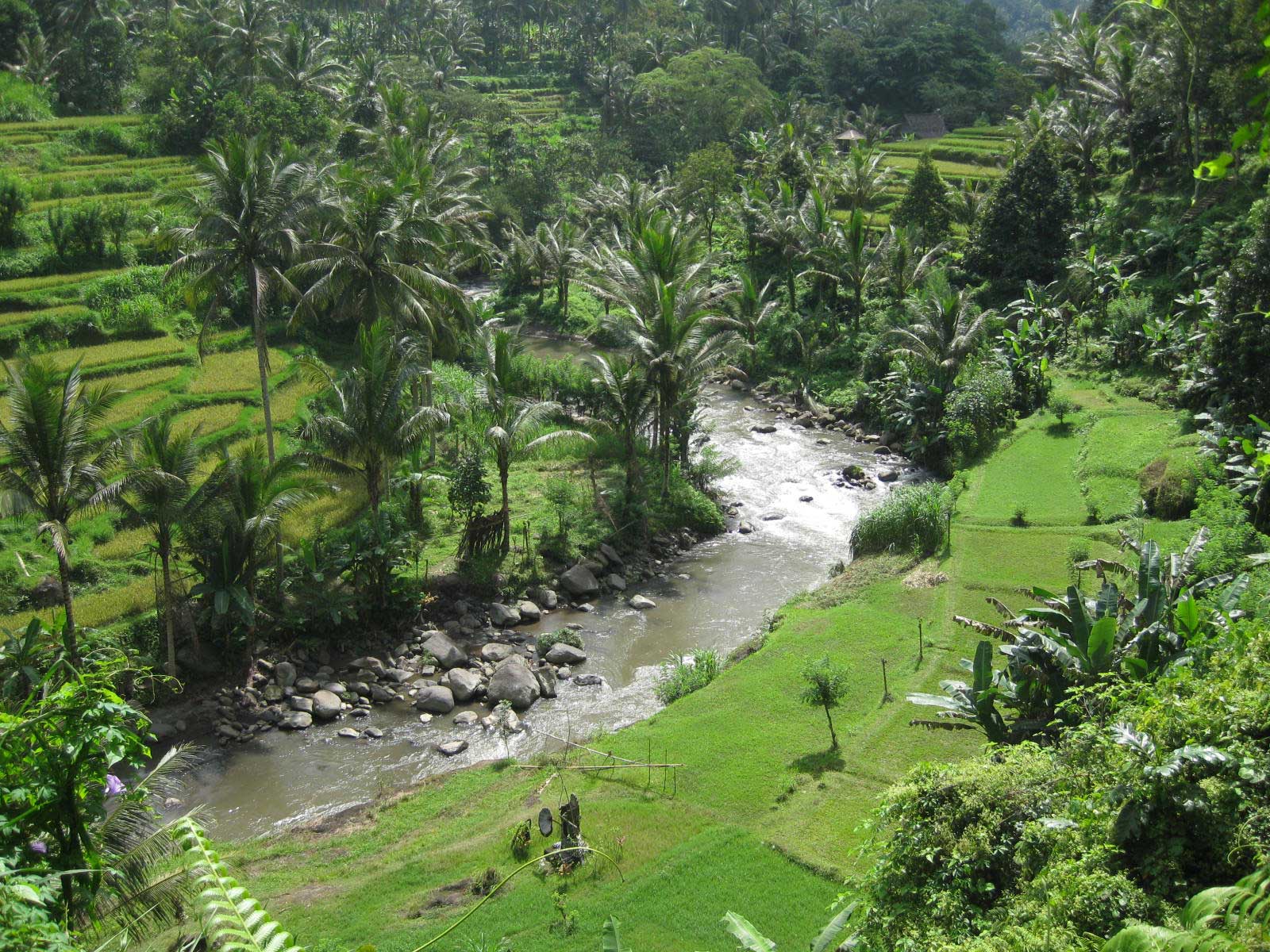 The three to four-hour trek from in Ubud at Penestanan and Sayan was probably the most epic and amazing of all experiences during my time in Bali, and even Indonesia.
I had arrived in Ubud several days earlier, and was planning to meet my friends in Kuta later on. Apart from the music and art stores along the main tourist streets of Ubud, I was keen to check out the walking trails, as highlighted in my Lonely Planet guidebook.
But the walking trails are not the most easy to follow, as I found out from the previous day. The guidebook back then did not have maps, and there were no signages along the way. But I refused to give up.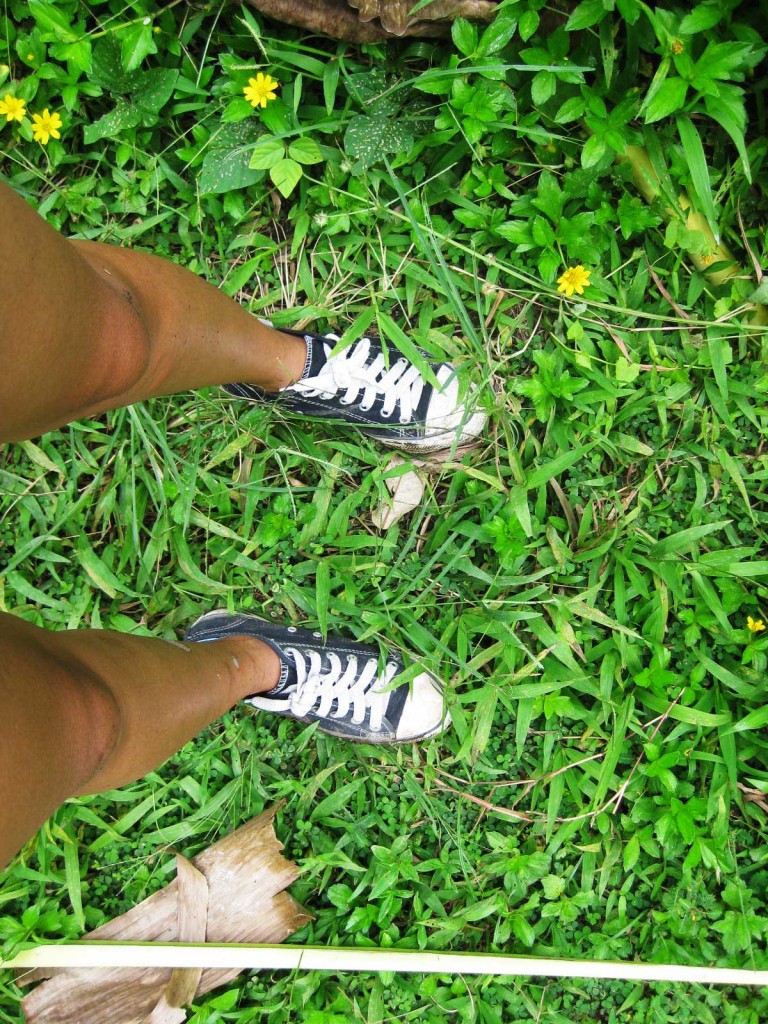 The start of the trail at Penestanan and Sayan was near the Four Seasons Bali at Sayan. Similar to the day before, I had difficulty finding the start point of the trail. I followed some tourists with guides, but they came to a stop after a short walk.
Knowledge of some Bahasa Indonesian works
There was a bamboo gate upfront, and a local Indonesian man told me that the path ahead was only for people with guided tours. I persisted, speaking in bits of broken Bahasa Indonesian – tolong (please help), saya mau jalan jalan ke hadapan (I want to walk ahead).
He smiled and untied the twine that was holding the gate together, and let me through. I realised then that there was no lock on the bamboo gate. It was held closed by some twine.
Starting off
The initial stages were very difficult. The path down to Sungai Ayung was a little steep, and the terrain was muddy. I was glad that I had the good sense to attempt the trek in shoes. Several tourists in front of me gave up after some time. As I got down to the flat terrain finally, I was a little unnerved. There was no one in sight. It was just me, the river, the paddy fields and green grass. I prayed hard that no misfortune would befall me. A source of comfort was my weather-beaten cellphone with many scratches. I switched it on to see if the auto-roaming feature was working. It was, thankfully.
I comforted myself with a lame thought that if I was to get lost, at least there's an endless supply of drinking water for me – Sungai Ayung.
All alone
After overcoming the initial sense of fear, I stood in awe of the sights before me. I always had a thing for mountains, rushing rivers and green paddy fields, and I stood there just absorbing everything that was in front of me. The chirping of birds, the rustle of the wind against my hair and the splash of rushing water. And I was all alone. I'm guessing this was where the inner peace came about.
Getting lost
I continued on the trail, and started to realise that despite the information on Lonely Planet, not many travellers have attempted to this trail. Green grass had started to grow over the trails, and there were many times I had trouble figuring out which was the right connecting path. Then it got me thinking, that the locals don't frequent this path too. I saw no motorbike marks or footsteps. It was strange.
Walking/ climbing along the bank of Sungai Ayung
The paths were so unclear because some lead to the river (Sungai Ayung) and there were no clear paths leading back to the terraced slopes. I decided to follow the river.
Unlike the man-made reservoirs and rivers in Singapore, walking alongside the banks of Sungai Ayung is not so straight forward. It doesn't have a walking path along the bank, and the bank is covered with all sorts of plants and silted soil.
I eventually met lots of obstacles along the river bank. Palm trees protruded by the side, making it impossible for me to pass unless I stepped into the river (Sungai) (which I didn't) thankfully, or walked on higher ground. I was so glad that there were so many plants which I could hold on to for support. My only gripe was that there were bugs and ants on them.
I eventually gave up, and went in search of higher ground. Using a keen sense of sight, I managed to find a path that would lead me quite comfortably in the direction of the river, without having to turn back.
I'll leave the second part of the trip for the next post. In the meantime, here's a picture of Sungai Ayung – taken while it was just me, myself and I. Stay tuned!