Five essential things to do in Madrid
When my Friend W lived in Madrid for six months in 2011, I heard a lot about the famous city through her words over Skype. I pictured Madrid to be a city with really cool street art culture, a city with delectable food and at last, a great tourist destination with Zara stores just round the corner. Friend W's words were sufficiently descriptive (albeit a little long-winded – just kidding) and I always yearned for a chance to visit the much talked-about city.
To be honest, of the two Spanish cities I visited, Barcelona and Madrid, I preferred the former more. I felt that there were many more things to do and the historical monuments, a little more thought-provoking.
Nonetheless, Madrid is still worth a visit. Apart from the famed Prado Museum, the Santiago Bernabéu Stadium really brought back memories – of the time when I was an avid Real Madrid fan in secondary (high) school. It was the time when Raul Gonzalez (the Real Madrid captain ruled) accompanied by a team of world-class players such as Ronaldo, Luis Figo, Zinedine Zidane and Iker Casillas which flanked him at the opening of matches.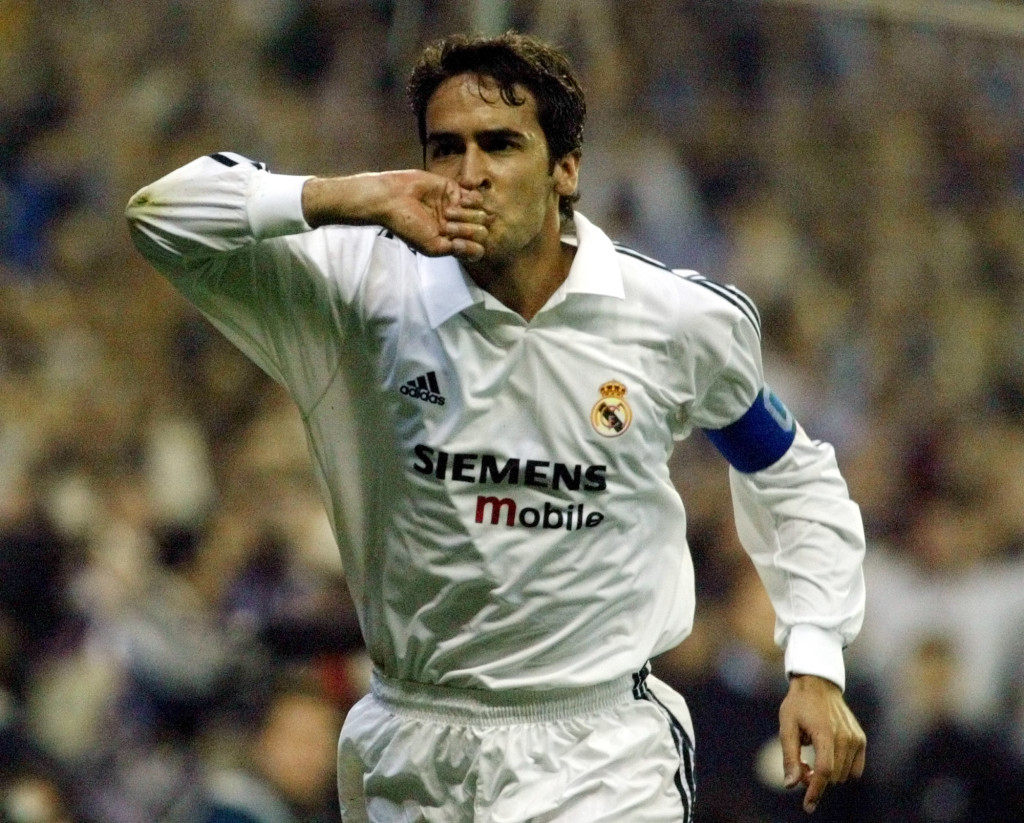 Alas, today, only Iker Casillas is left today (and I have some feeling he will be moving on too). Nonetheless, the memories of waking up to watch 3am UEFA Champions League matches are priceless.
I digress. May I present you, five essential things to do in Madrid.
1. Take a tour around Santiago Bernabéu Stadium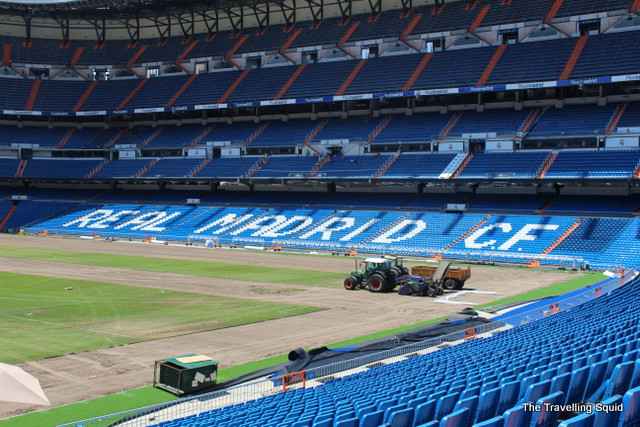 As a Real Madrid Fan, visiting the Santiago Bernabéu Stadium was the highlight of my time in Madrid. It was quite disappointing to find out that it was the La Liga off-season or I would have purchased tickets to watch a match. While I found the stadium tour a tad commercialised, the feeling of being in the famous stadium of my favourite football club was pretty awesome.
2. Spend at least half a day at the Prado Museum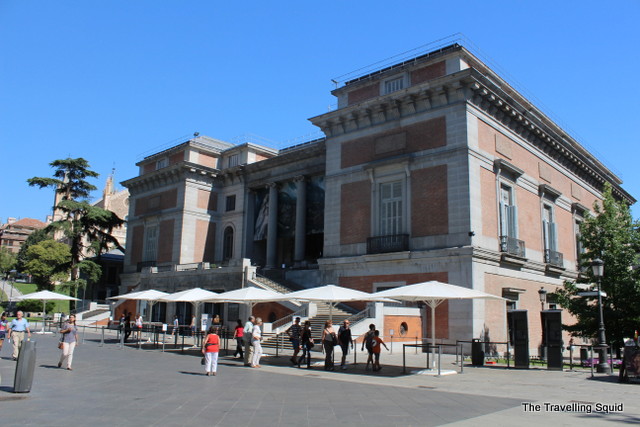 I have been to the several museums in Europe and the Prado Museum is undoubtedly one of the best. I don't profess to be an art aficionado but I thoroughly enjoyed my experience there. Unlike modern art and contemporary pieces, I found the paintings to be realistic, thought-provoking and a good representative of the scenes during historical times. I saw battles between great armies come to life, and also portraits of royalty and that of peasants and a chambermaid. It was a nice contrast.
I would encourage you to rent the handheld audio guide because it really helped with giving context and explaining the artist's intention of the painting.
3. Take a rest at the Park of Silent Retreat (Buen Retiro Park)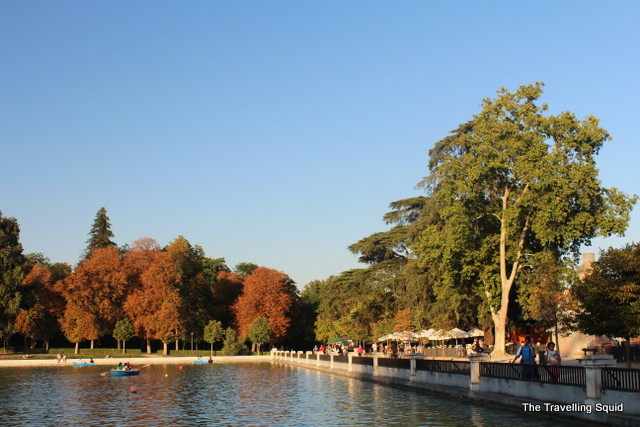 The Park of Silent Retreat is not as silent as it should be. It's a short trot away from the Prado Museum, for one to indulge in the peace and simplicity of the natural world, after a long day fill with attempts to decipher the meaning behind ancient art pieces.
4. Try authentic Spanish cuisine at La Tragantua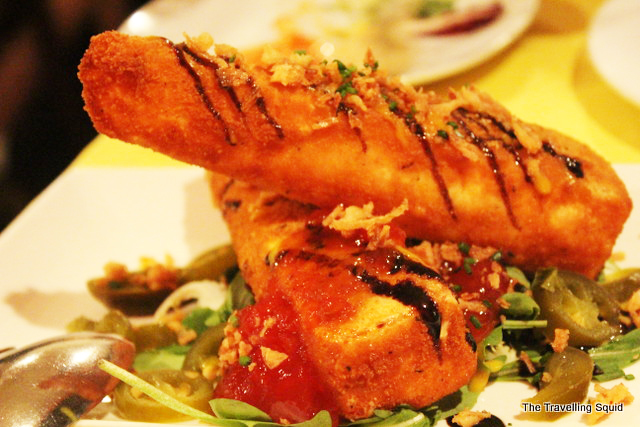 There's much more to Spanish cuisine than just tapas and paella. La Tragantua offers a variety of authentic Spanish cuisine, such as beef risotto and fried goat's cheese. Yum. Stay tuned to find out more.
5. Have affordable, authentic tapas at Casa Labra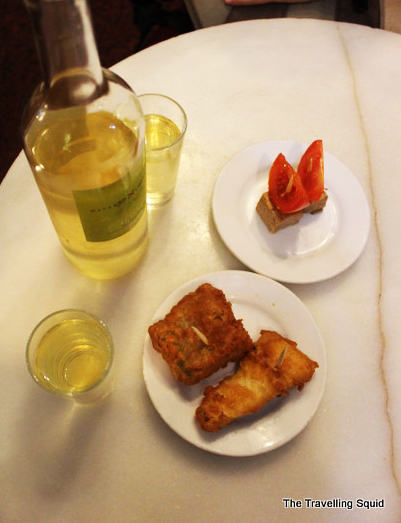 Casa Labra is by far the most authentic place to have tapas in downtown Madrid. The restaurant has two prices – standing bar prices and restaurant seating prices. Both the wine and tapas are popular among patrons – mainly because it's both affordable and good.
Address: Calle Tetuan, 12, 28013 Madrid, Spain
* * *
If you're a first time visitor to Spain, Madrid is definitely a must-go. Even if it's just for two days – take time to take in the city, and savour the offerings from its museums. Stay tuned for more in-depth write-ups of the city!