Review: Visit Love Coffee in Hoi An for authentic Vietnamese Coffee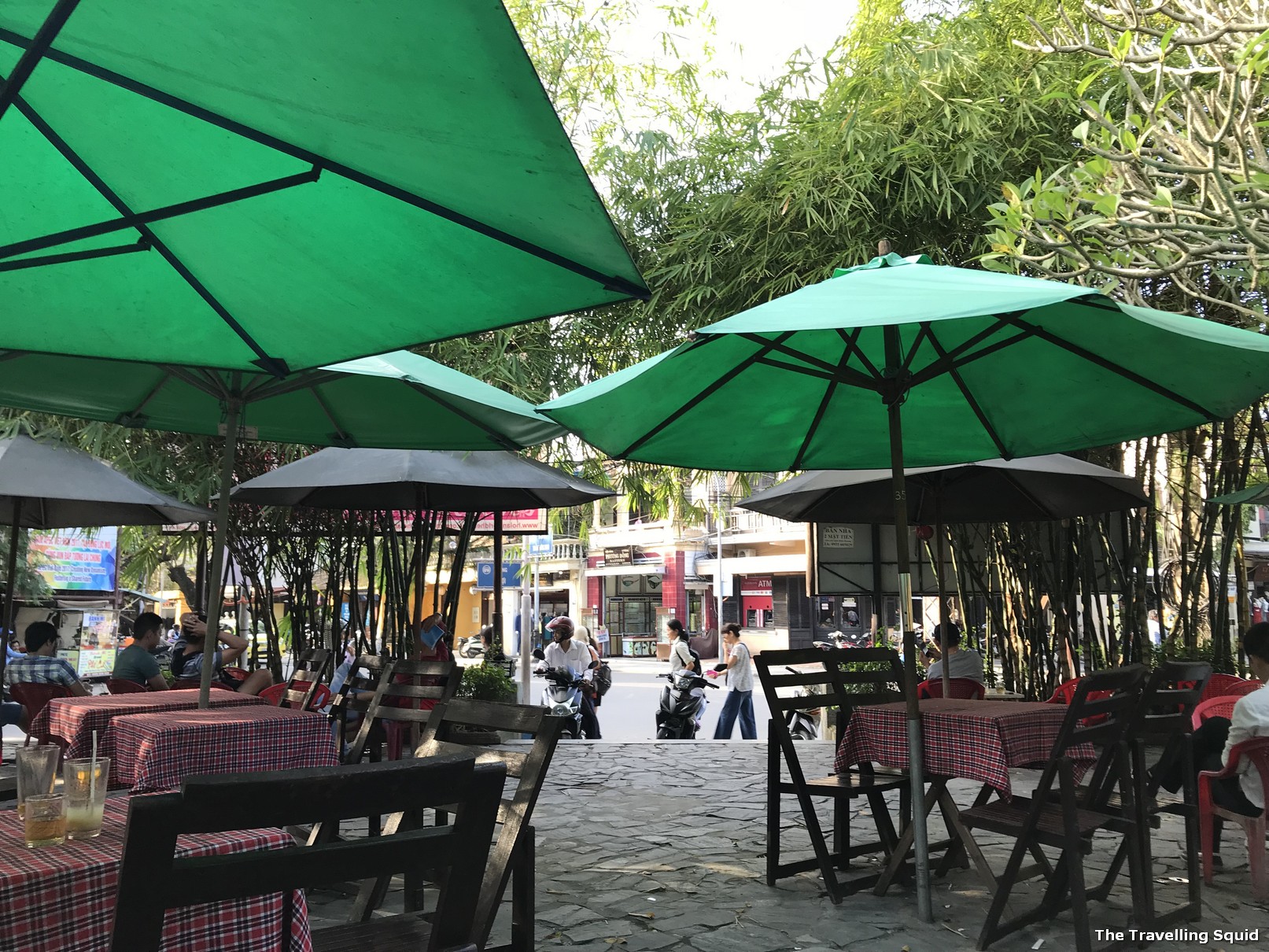 If you need a caffeine boost while touring the never-ending UNESCO approved shophouses, do drop by Love Coffee in Hoi An for authentic Vietnamese Coffee. While its Google rating is a dismal 3.1 out of 5 at the time of writing, Love Coffee was well-visited by locals when we were there. Local taxi drivers and office workers were seen to be hanging out at Love Coffee at 2pm in the afternoon (seems that the siesta culture was quite common). I was only disappointed that Love Coffee did not sell food.
To be honest, I'm not entirely sure what a good cup of Vietnamese Coffee is. It might differ between palates, because there was a coffee chain, Highland Coffee in Danang, which was very popular with locals, but we thought it was pretty average (will get to the review in an upcoming post).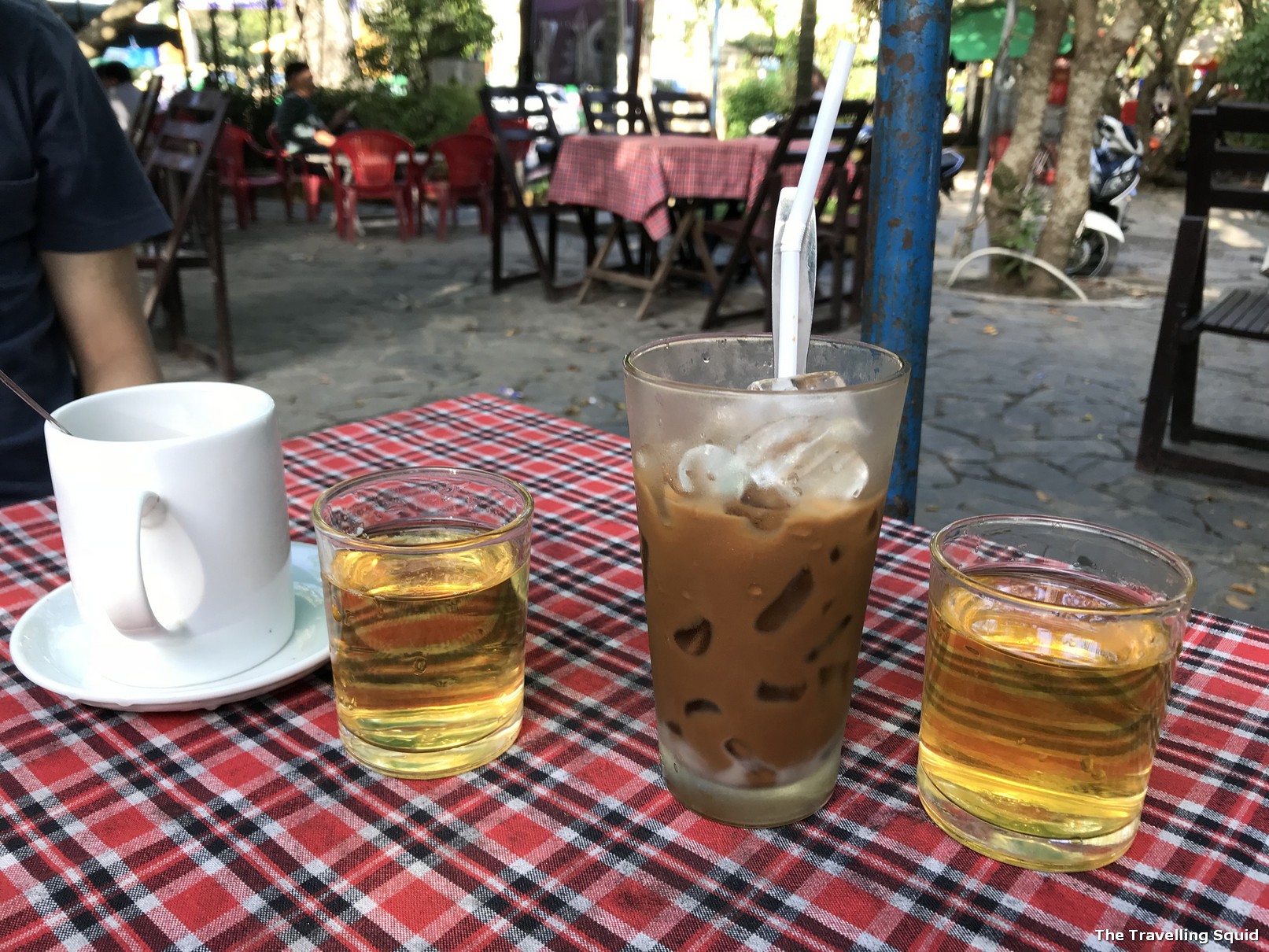 About eight years ago, I had one of the best Vietnamese coffees in Hanoi. We had chanced by Cafe Milano, which appeared to be Vietnam's very own Starbucks (ok, I'm exaggerating, but culture wise, it was a place for people to gather). I can still remember the coffee – it was fragrant, dark and not too sweet. It reminded me of rich, caffeinated chocolate.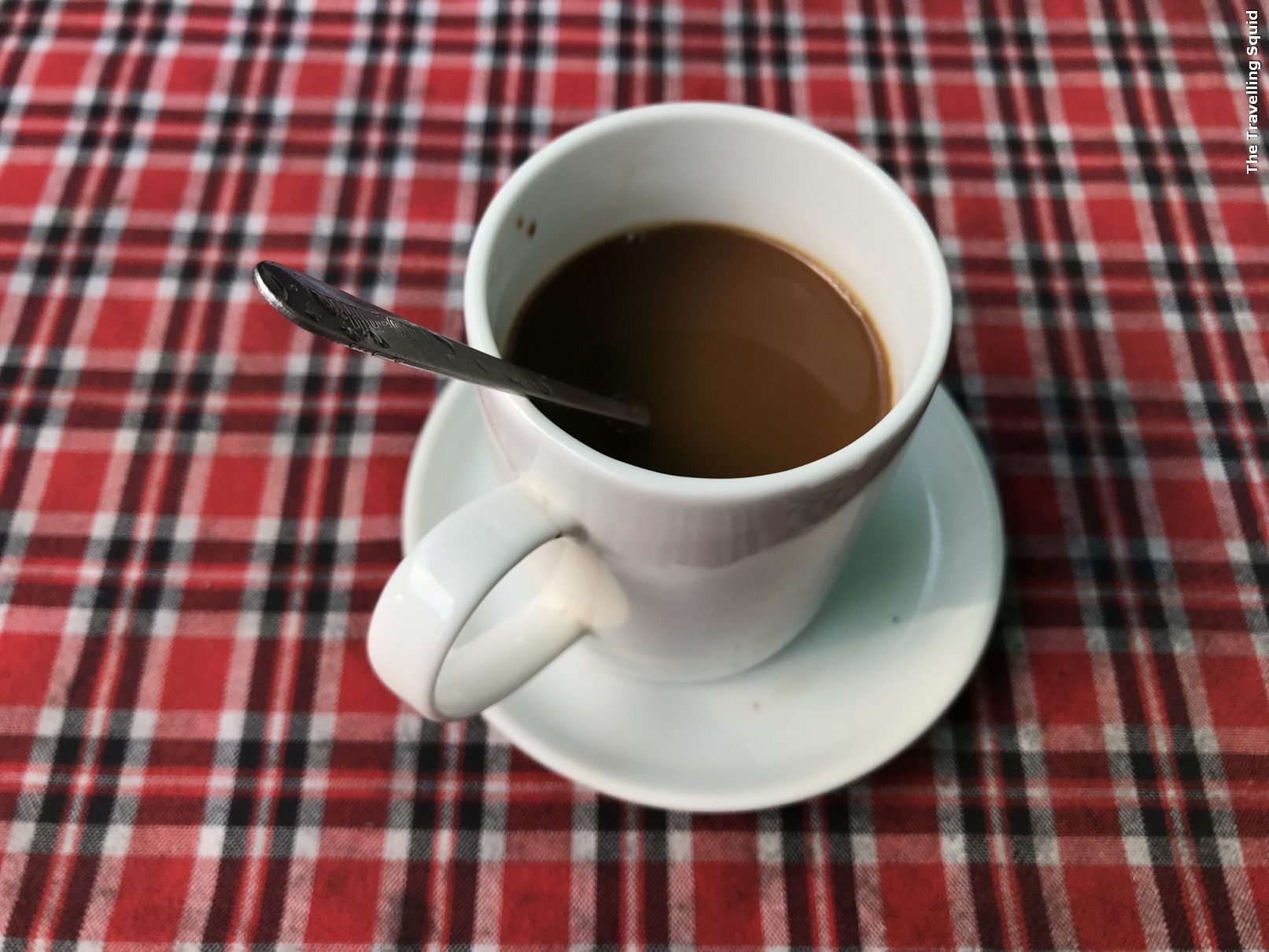 Does Love Coffee in Hoi An measure up? Well, I think the hot mug of coffee was pretty comforting. It wasn't too sweet and there a nice coffee flavour. We think that Vietnamese coffee contains some form of hazelnut extract too. The ice coffee was alright. I must say the lotus tea was quite a draw. I would have drunk more of it, if not for uncertainty of where the next toilet would be.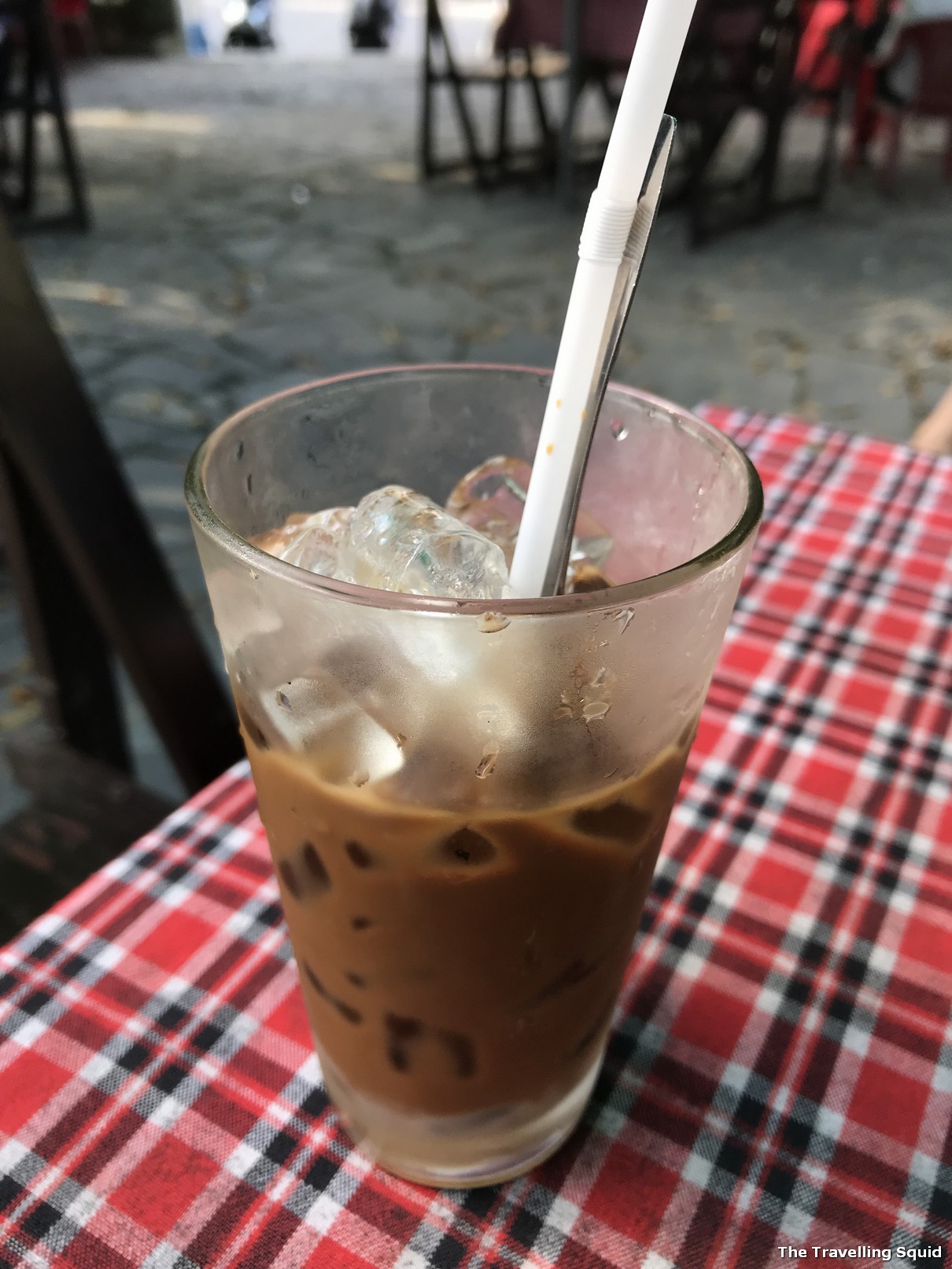 The Travelling Squid's Take
Friend S and I typically have coffee twice a day. It was the same in Vietnam. Our first sip of Vietnamese Coffee in Danang was great – the taste was fresh, and it went really well with lotus tea. But perhaps the law of diminishing returns kicked in, and the coffee at Love Coffee tasted alright, (not great, but ok). According to the Google reviews by what seem to be European or American tourists, they were overcharged. For our case, Friend S and I were fine – we paid about SGD2 per coffee, and did have complimentary lotus tea.
The main reason why I'm recommending Love Coffee is because it sits at the traffic junction, and is a great place to people watch and soak in the local atmosphere. You won't get that at the Hoi An ancient town. The vibe is likely to be disrupted by Chinese and Korean tourists posing to take photos. But here, at Love Coffee in Hoi An, you get to see green cab drivers chatting over a cup of coffee (clearly, their business isn't doing so well). People from all walks of life stop by a coffee – it's similar to a Ya Kun cafe in Singapore.
Have you been to Love Coffee in Hoi An? If so, do share your experiences in the comment box below.
***
Visit Love Coffee in Hoi An (Cà phê Tình Thương)
51 Trần Hưng Đạo, Phường Minh An, Hội An, Quảng Nam, Vietnam
Opening hours: 6am – 11pm daily