Hotel Review: Cartwright Hotel on Union Square
If you're looking for a place to stay in San Francisco, the Cartwright Hotel on Union Square is a comfortable and decent option. Unlike its fancier, younger neighbours, the Cartwright Hotel is a comfortable, traditional outfit, if you're not too mindful that the rooms do not come with aircon.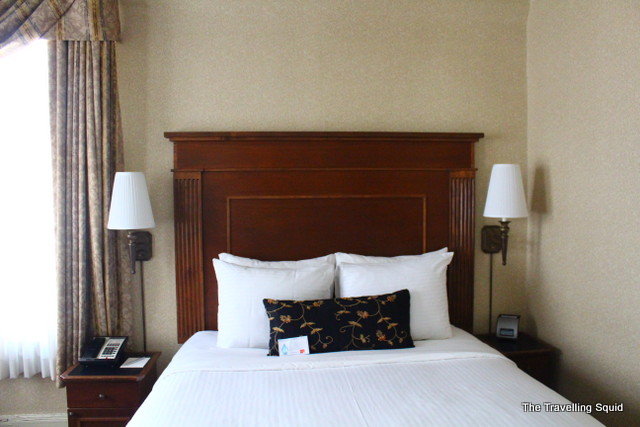 Room
The room was relatively spacious, big enough for two. The drapes were hung in a traditional manner, and so was the cover of the 'arm chair'. There was an antique-looking chest of drawers supporting the television. See picture below: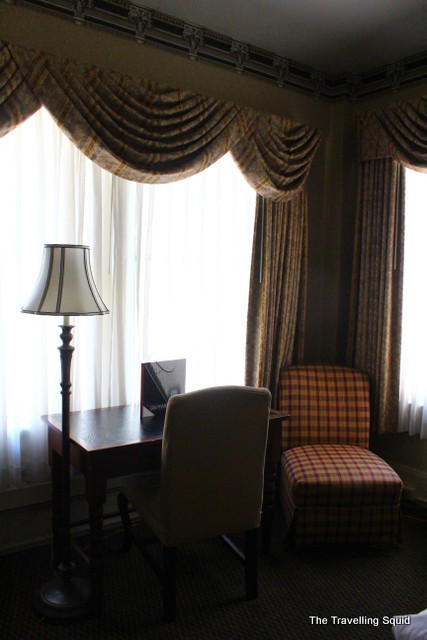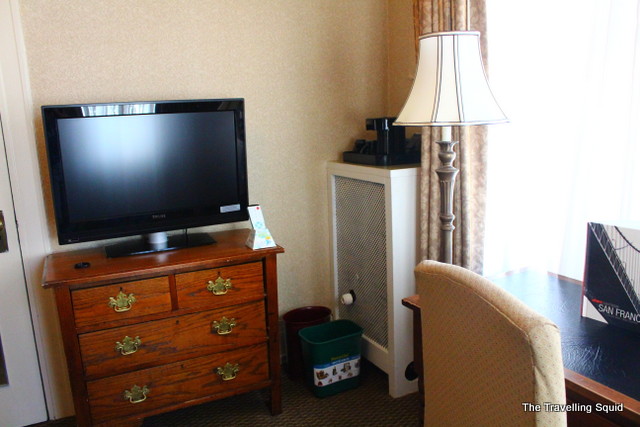 Bathroom
Now I personally felt that the bathroom could have been bigger, given the size of the room.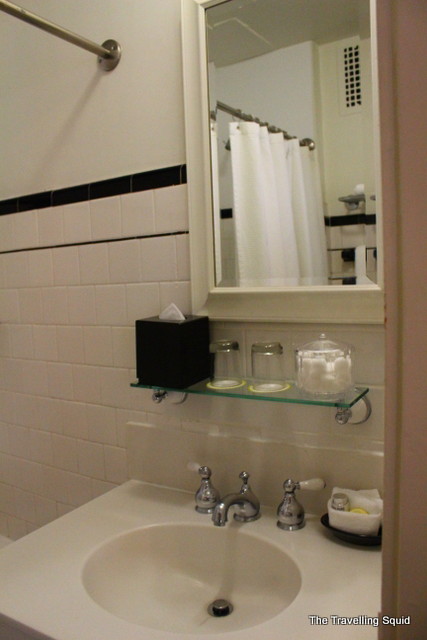 There was a rather small space to brush one's teeth. I recalled my leg brushing against the toilet bowl at times. As we stayed there for 5 days and had to wash some clothes, there was little space to hang them dry.
Location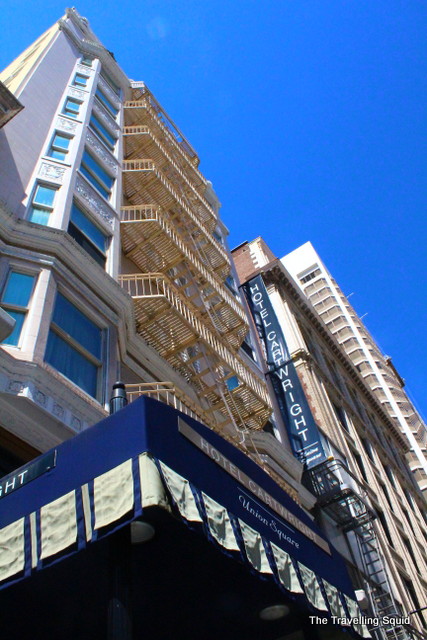 The hotel was located a couple of blocks from Market Street and Union Square.
It was great to find renowned brands a 10 minute walk away from one's hotel. The room did not come with breakfast, but it wasn't an issue given the bakeries around us and a Starbucks which was a 3 minute walk away. While we spotted beggars on the way back to the hotel in the evening, the area is considered to be safe. There are plenty of dining options, stores and a supermarket just round the corner.
The Travelling Squid's Take
My only gripe was that the hotel room did not come with an air-conditioner. Which is fine on 18 deg nights. But under the thick comforter, one can only wish that there was an option of lowering the temperature to right to the celsius of one's comfort level.
During one night, I remember turning off the switch to the fan by accident. Through the entire night, I tried in vain to switch on the fan, but to no avail. Needless to say, my sleep quality wasn't great and I had to kick off the covers from time to time.
Therefore remember to keep the fan switch on at all times!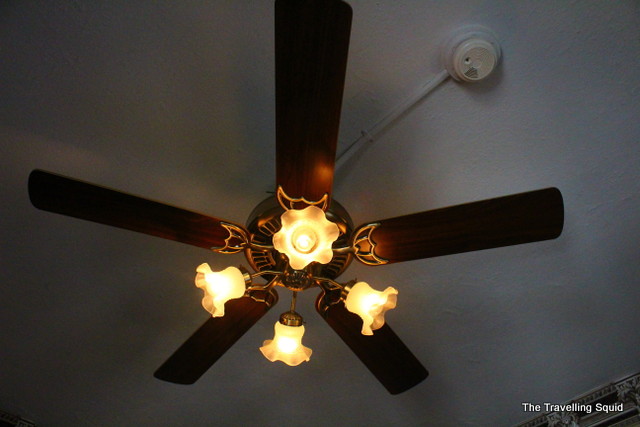 The five night hotel stay set us back by USD 1217.53/ SGD1670.74, inclusive of taxes and surcharges. That comes up to USD243 per night (inclu taxes). We got this deal via Hotwire, and we hoping for better hotel, at this price. That being said, it was the peak holiday season (June) and accommodation in San Francisco was high in demand.
As with booking hotels on US websites, taxes and surcharges tend to be included separately, so keep in mind for that. The Cartwright Hotel on Union Square is a decent option given its central location. If you're driving, a dropoff is possible right outside the hotel lobby, for a duration of 15 mins. (Don't make that mistake of stopping at the bus lane in front. You may get fined.)
Have you stayed at the Cathwright Hotel on Union Square? Do share your thoughts in the comments section below.