Visit Monmouth coffee in Covent Garden for breakfast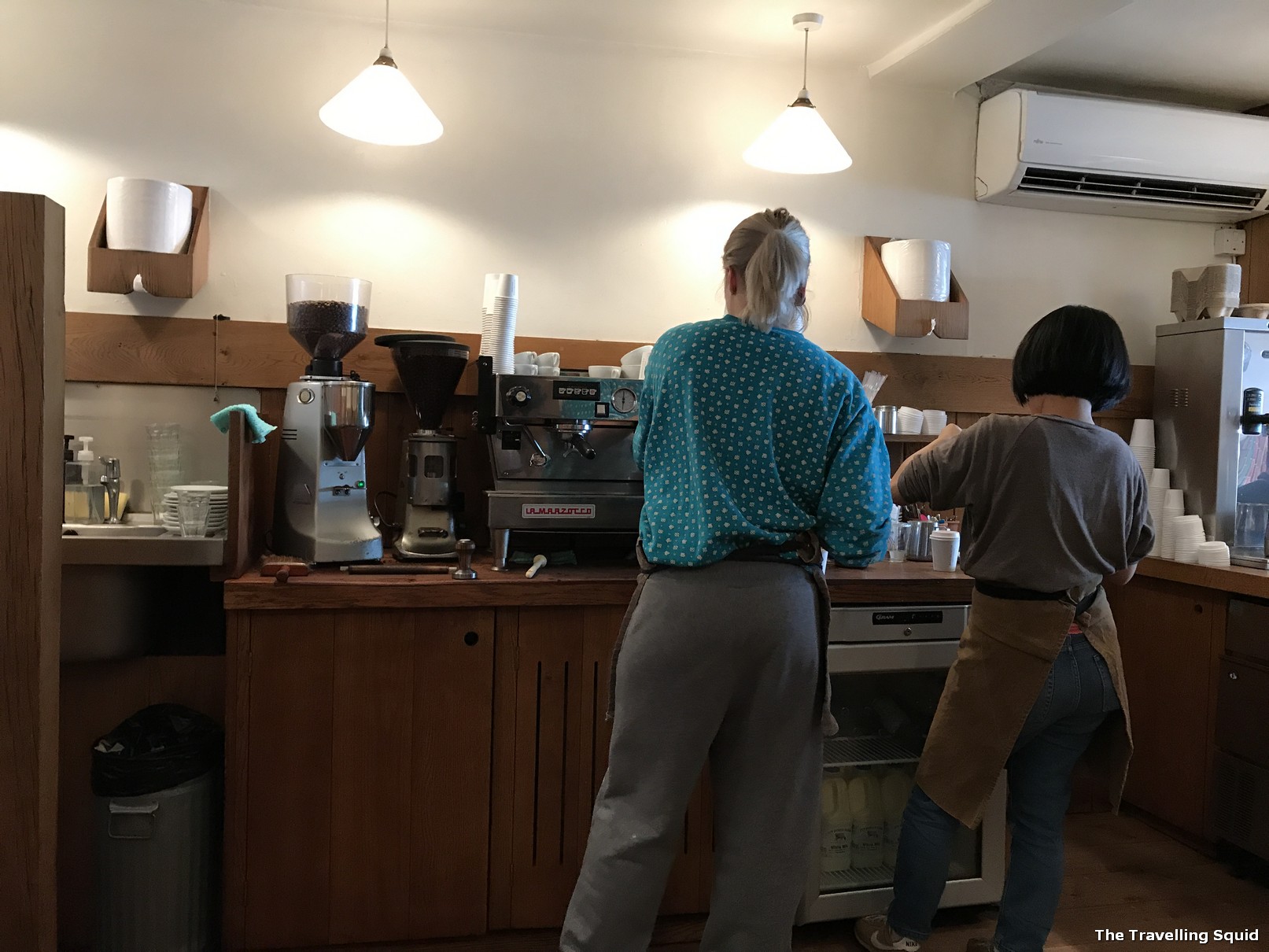 When I was in London, I visited Monmouth coffee in Covent Garden for breakfast. I was pleasantly surprised by not just the thick rich brew, but the crusty croissant that I ordered. It was a simple breakfast, but probably one of the best I had in London.
Location
Monmouth Coffee is located in the chic neighbourhood of Covent Garden. It is surrounded by several boutique stores. Great for spending time at a leisurely pace. Covent Garden is where the Cambridge Theatre is located, and is where Matilda the Musical currently runs. Do pop by when you're in the area.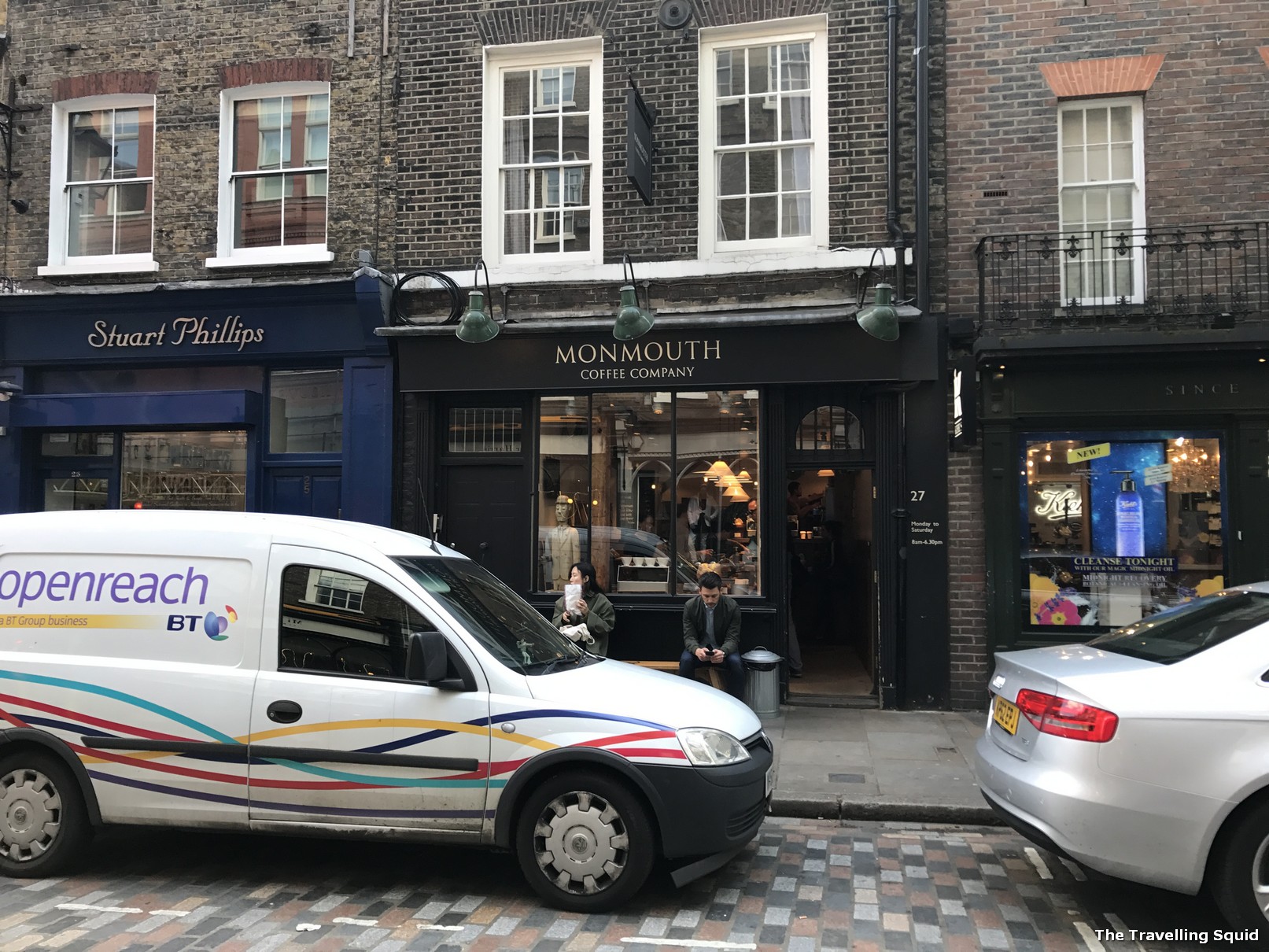 The Coffee
Monmouth Coffee does pour-overs, but to me, the best way to test a barista's proficiency is by ordering the simplest item on the menu. A long black, or for balance, a latte. For the long black, Monmouth served a thick strong brew, which was slightly acidic, but well-balanced at the same time.
A latte, cappuccino, flat white and filter coffee costs about £3.10 each.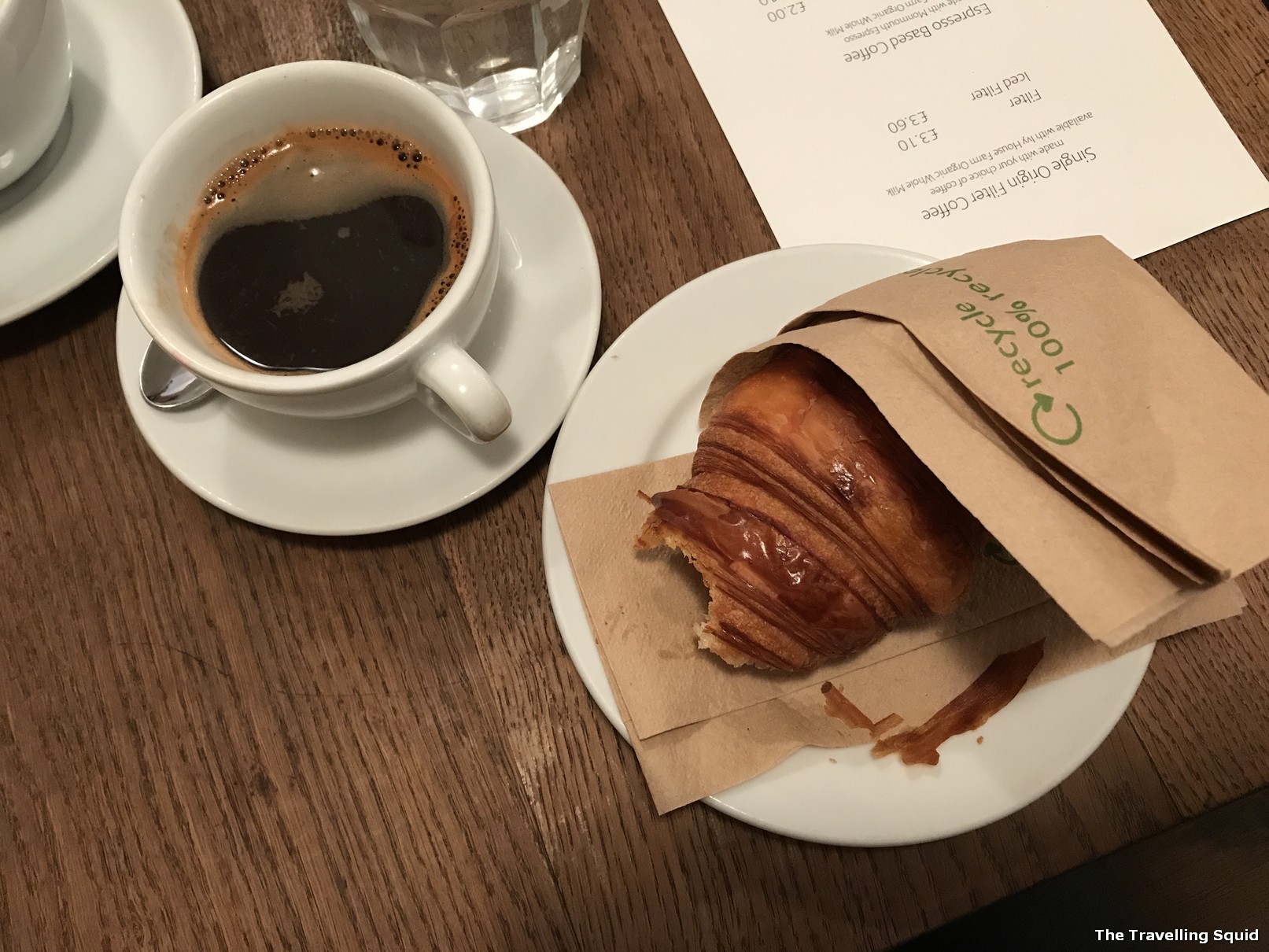 The Croissant
The croissant was really delectable as it was super crunchy on the outside, but inside was filled with many air pockets – it was soft and fluffy, and the best thing was that the size of the air pockets were uniform. A work of art if you think about it.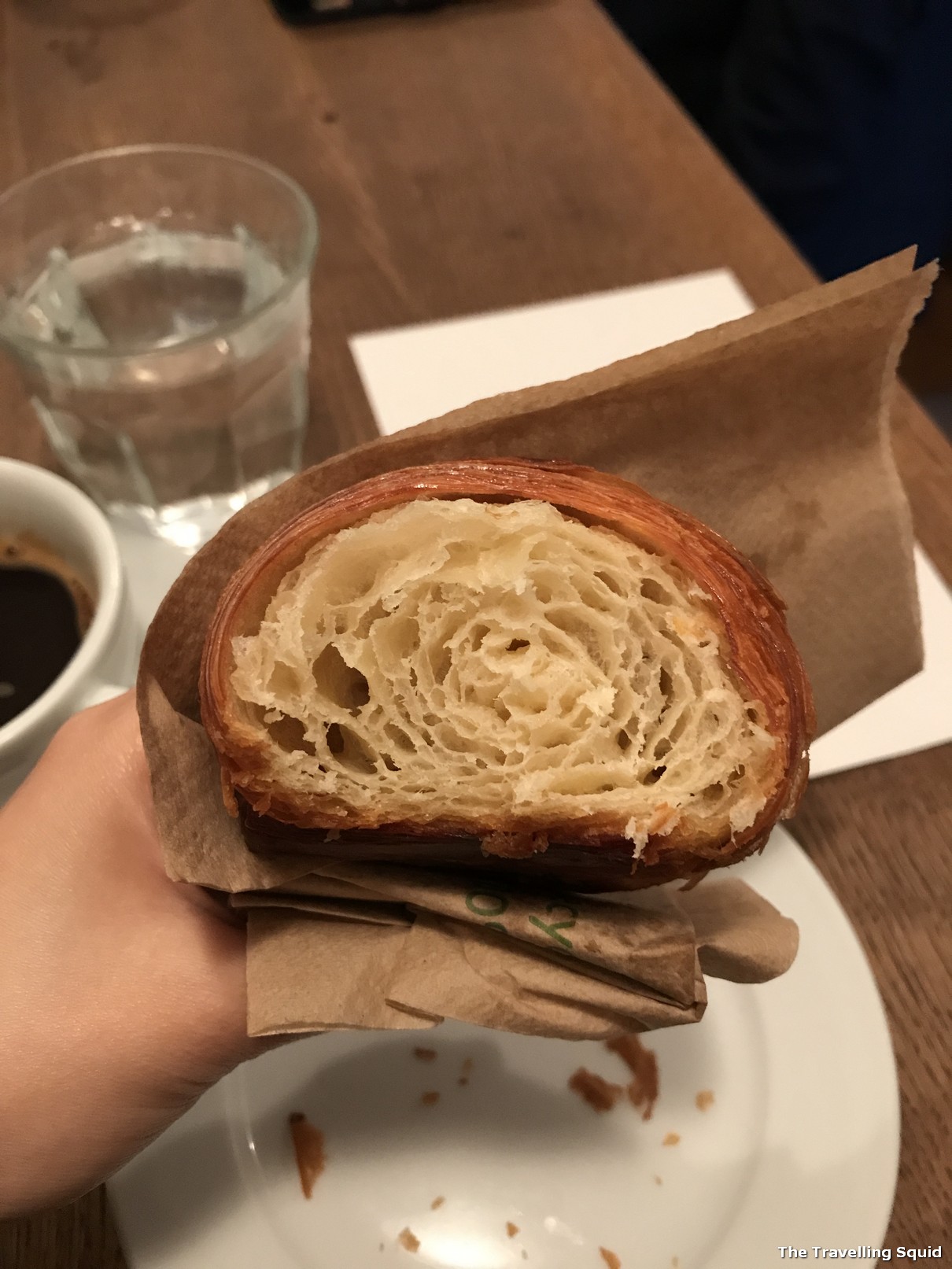 Seats
My only gripe is that the seats came in a boxy wooden setting, cowboy style. Which meant that my short legs could not touch the ground. It kind of weighed down on the knees. Do note that the seats get filled pretty fast, and you might have to share seats with others.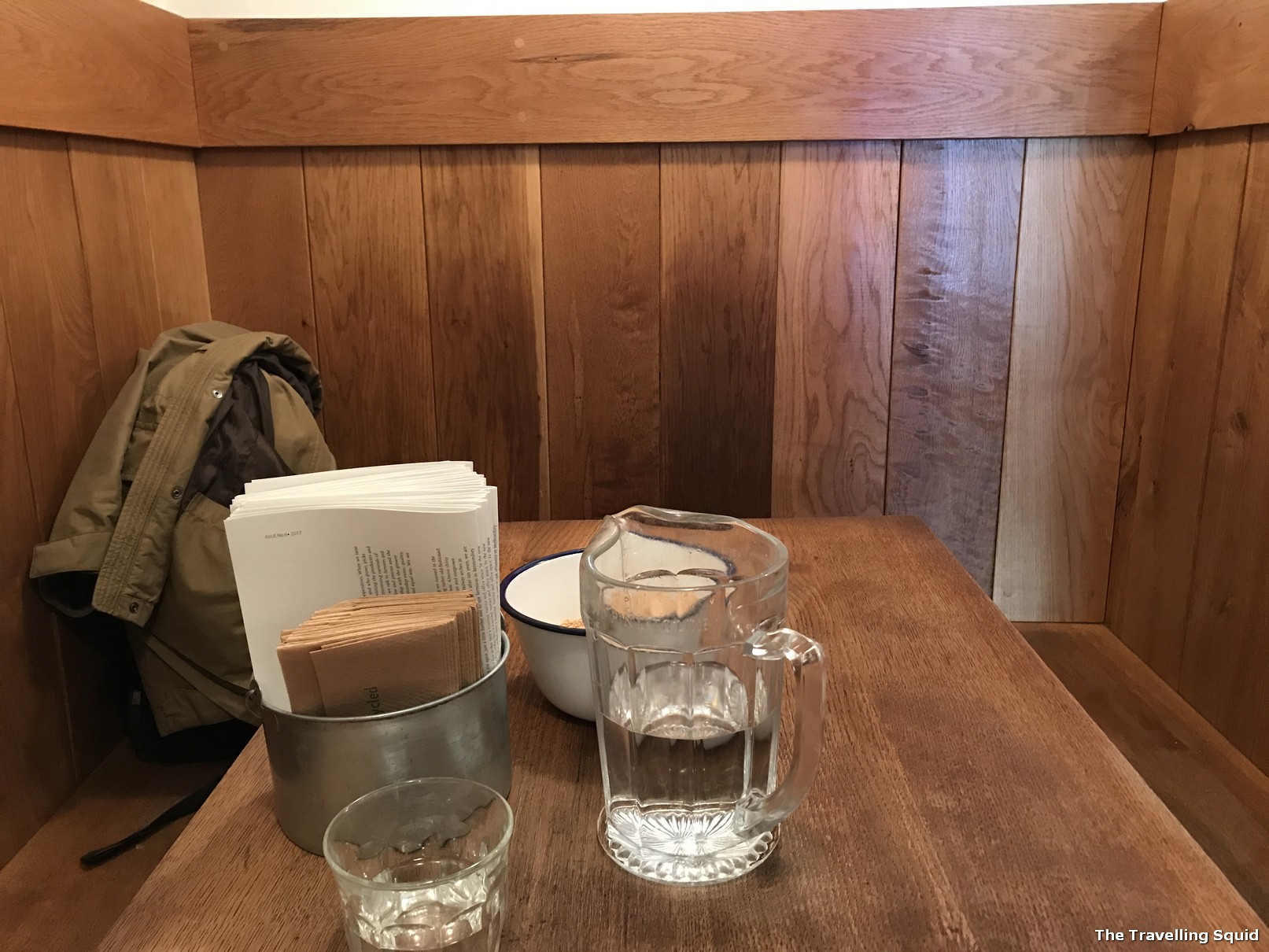 The Travelling Squid's Take
Monmouth Coffee is great place to have breakfast. It was a 15 min walk from our hotel, Citadines at Holborn. While the seats were a tad uncomfortable, the coffee and croissant did make up for it. If I were to work in the vincinity, I can imagine visiting Monmouth Coffee for breakfast almost every other day.
* * *
Visit Monmouth coffee in Covent Garden for breakfast
Address: 27 Monmouth St, London WC2H 9EU, UK
Phone: +44 20 7232 3010
Opening hours: 8am – 6.30pm Mondays – Saturdays, closed on Sundays
Website: http://www.monmouthcoffee.co.uk/