A review of Mileslife for users of frequent flyer programmes
I'm not an AvGeek (aviation geek – person who loves aviation news and the industry), but the app Mileslife presents some pretty good deals, especially if you're saving frequent flyer miles to redeem air tickets for the next big trip. Here's a review of Mileslife for users of frequent flyer programmes.
What is Mileslife?
Mileslife is an app that has partnerships with various airlines, restaurants and hotels, among other lifestyle offerings. The value proposition is straightforward – link your Mileslife account with the frequent flyer programme of your choice and your credit card. Mileslife acts as a payment intermediary between your credit card and the restaurant/ service provider.  When dining at restaurants or using services listed in the Mileslife app, pay the bill with your app and miles will be directly credited into your frequent flyer account within 3 – 5 working days.
Depending on the restaurant, it could vary from 1 to 3 miles per SGD1 spent. Apart from Singapore, you can use the app in Hong Kong, Bangkok and various cities in China.
Which are the airline loyalty programmes you can credits miles to?
The frequent flyer programmes on Mileslife include those from ANA, Singapore Airlines, EVA Air, Qatar Airways, British Airways, and Lufthansa. Click here to see the full list. I've linked my KrisFlyer account to the app, with the hope of redeeming an SQ business ticket (that's the dream!)
An example – dining at Laurent's Cafe (a restaurant listed under the Mileslife app)
Citibank Premiermiles is my main credit card currently. The accumulation of miles is not great – 1.2 miles per dollar spent locally, in Singapore. The only draw is that Citibank Premiermiles do not expire. But when I pay with the Mileslife app, I can get more than twice as many miles compared to if I were to pay the bill directly with my credit card.
Here's how it works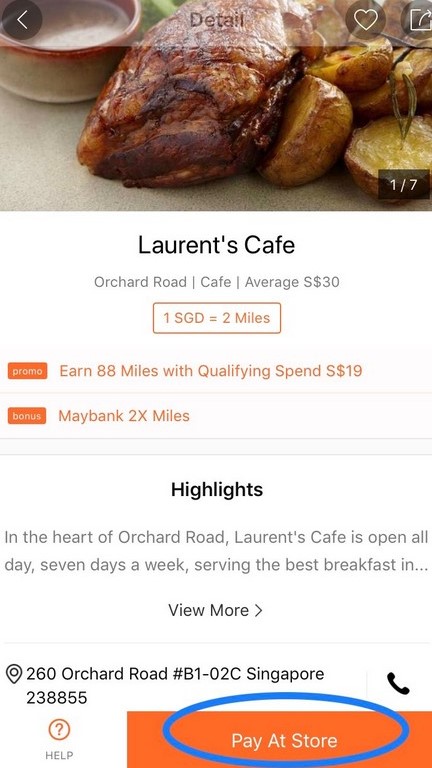 To test the app out, we visited Laurent's Cafe, located at the basement of Robinson's at Somerset. The deal is quite fair – you get 2 miles for 1 SGD spent. After selecting what we would like to eat, we proceeded to the payment counter. The bill amounted to $50 and we indicated to the staff that we would like to pay via Mileslife. The staff told us to key in the amount and make our payment via the app. I keyed in the details – it took about 10 seconds and the payment was processed. We got a receipt as acknowledgement of our payment. I checked my Miles balance and I was awarded 1,100 miles. 1,000 for keying in the promo code (details below), and another 100, because I spent SGD50 and the deal was 2 miles per SGD1 spent.  Note that this was on top of the base 60 miles (1.2 * 50) that I received through Citibank for the transaction on my Premiermiles card.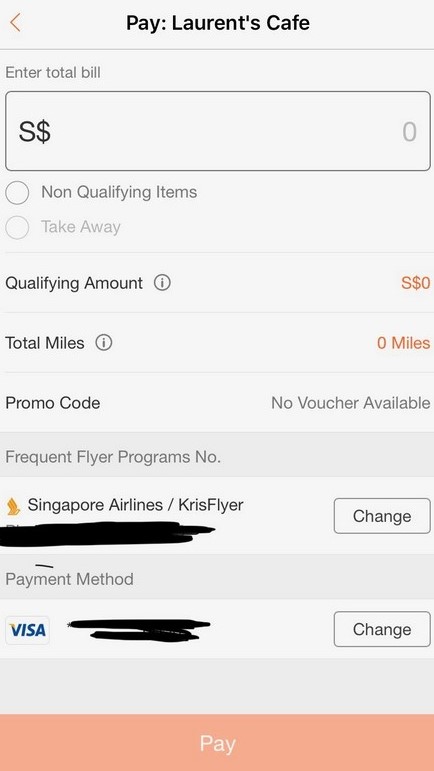 *Promotion* – as part of the review of Mileslife for users of frequent flyer programmes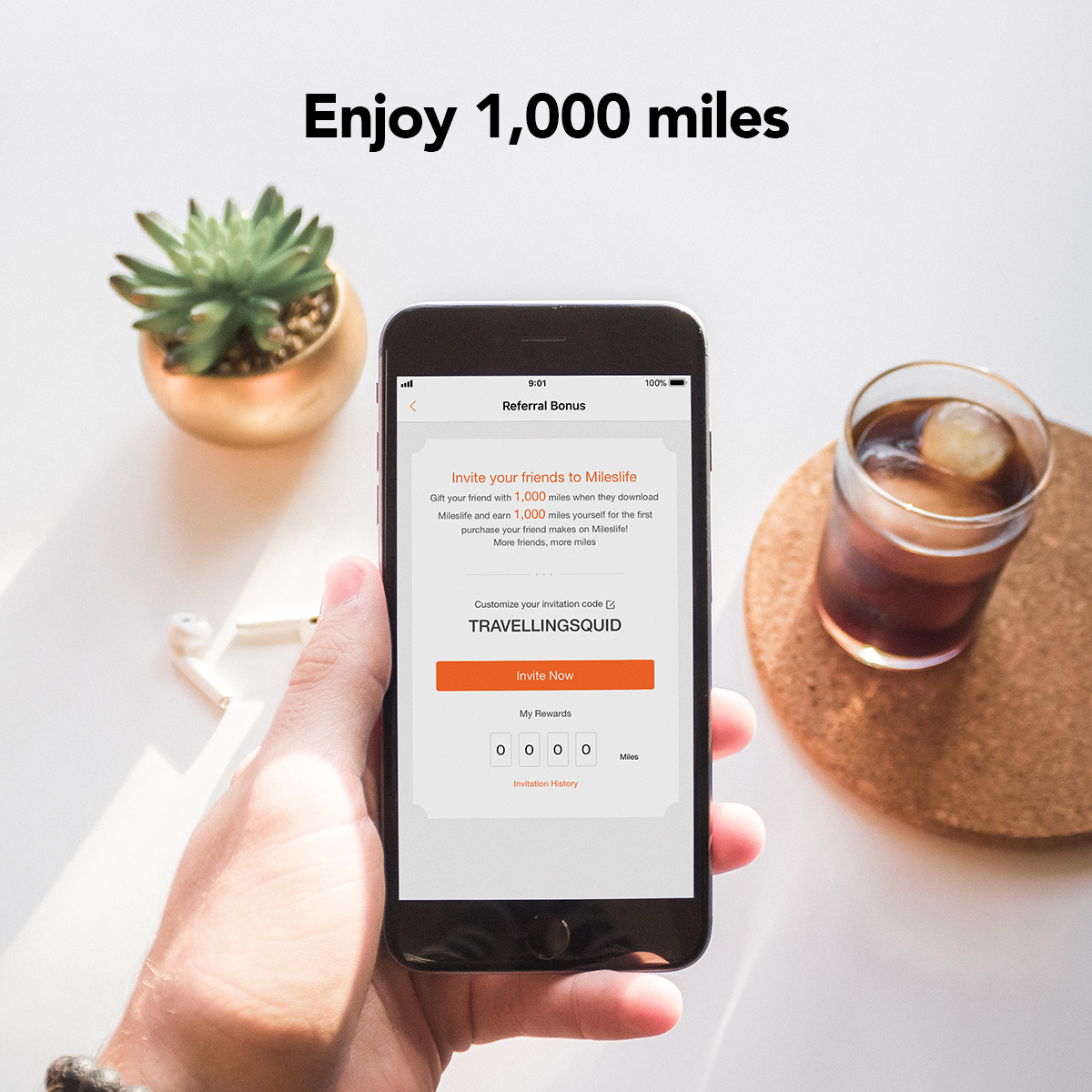 Mileslife is offering a promotion where you get 1,000 free miles if you were to sign up with a promo code and spend $49 on your first transaction. As a reader of The Travelling Squid, you can benefit by simply typing promo code 'TRAVELLINGSQUID' during sign-up. You'll receive 1,000 additional miles in your frequent flyer account once you spend more than $49 on your first transaction*.
[*Full dislosure: By typing in the promo code, The Travelling Squid also benefits by getting 1,000 miles for a successful referral. A successful referral would mean that the user spends $49 or more on the first transaction.]
The Travelling Squid's Take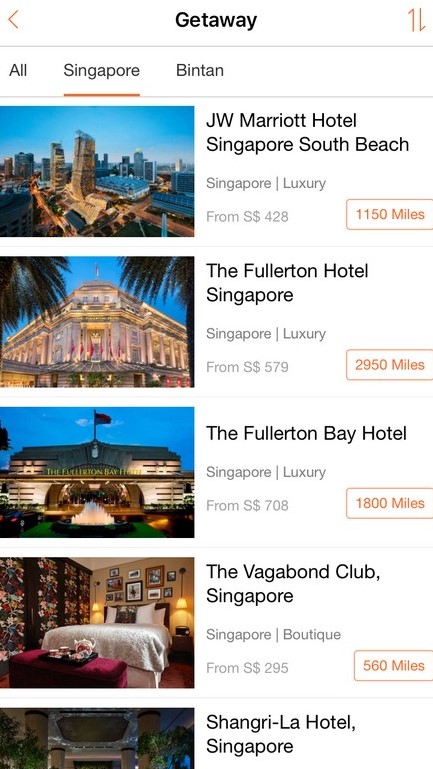 There are a good number of restaurants listed in the Mileslife app. Apart from Laurent's Cafe, we tried Pizza Fabbrica – the pizzas were delectable and we had a good craft beer as well. I'm not an active collector of miles, but this seems like a good value proposition – to be able to collect miles while eating at restaurants, purchasing a hotel stay or activity packages, such as Resorts World Sentosa aquarium tickets. It will be even better if the app could expand its offerings to groceries.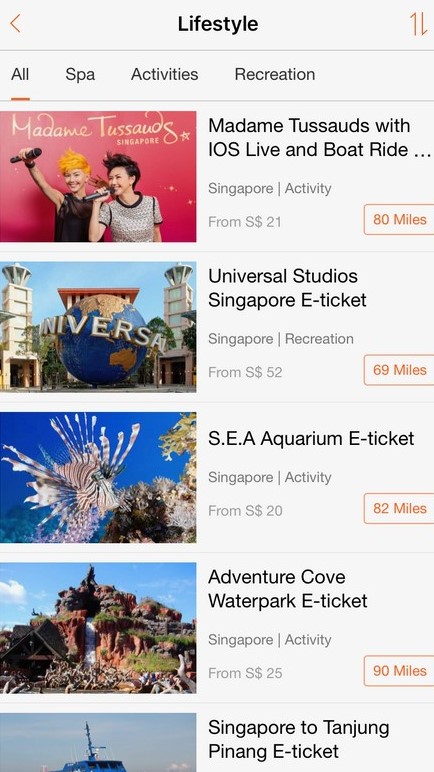 When using the promo code, 'TRAVELLINGSQUID', don't forget to spend $49 for your first transaction in order to receive the 1000 bonus miles. It's not difficult to incur this amount, especially if you were to dine with another person.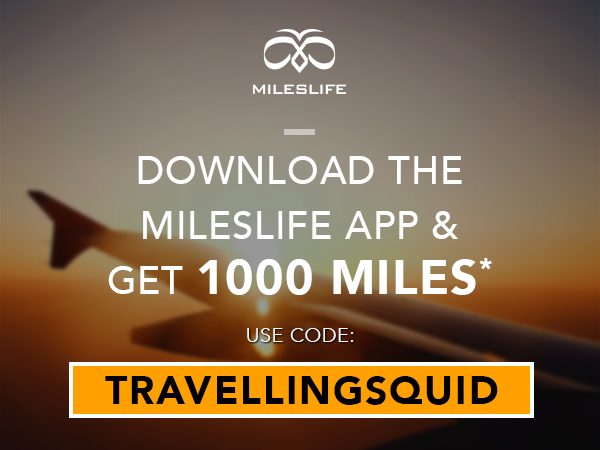 Feel free to drop a comment if you have any questions.