Review: Eating Hoto-men at Restaurant Lakeside in Kawaguchiko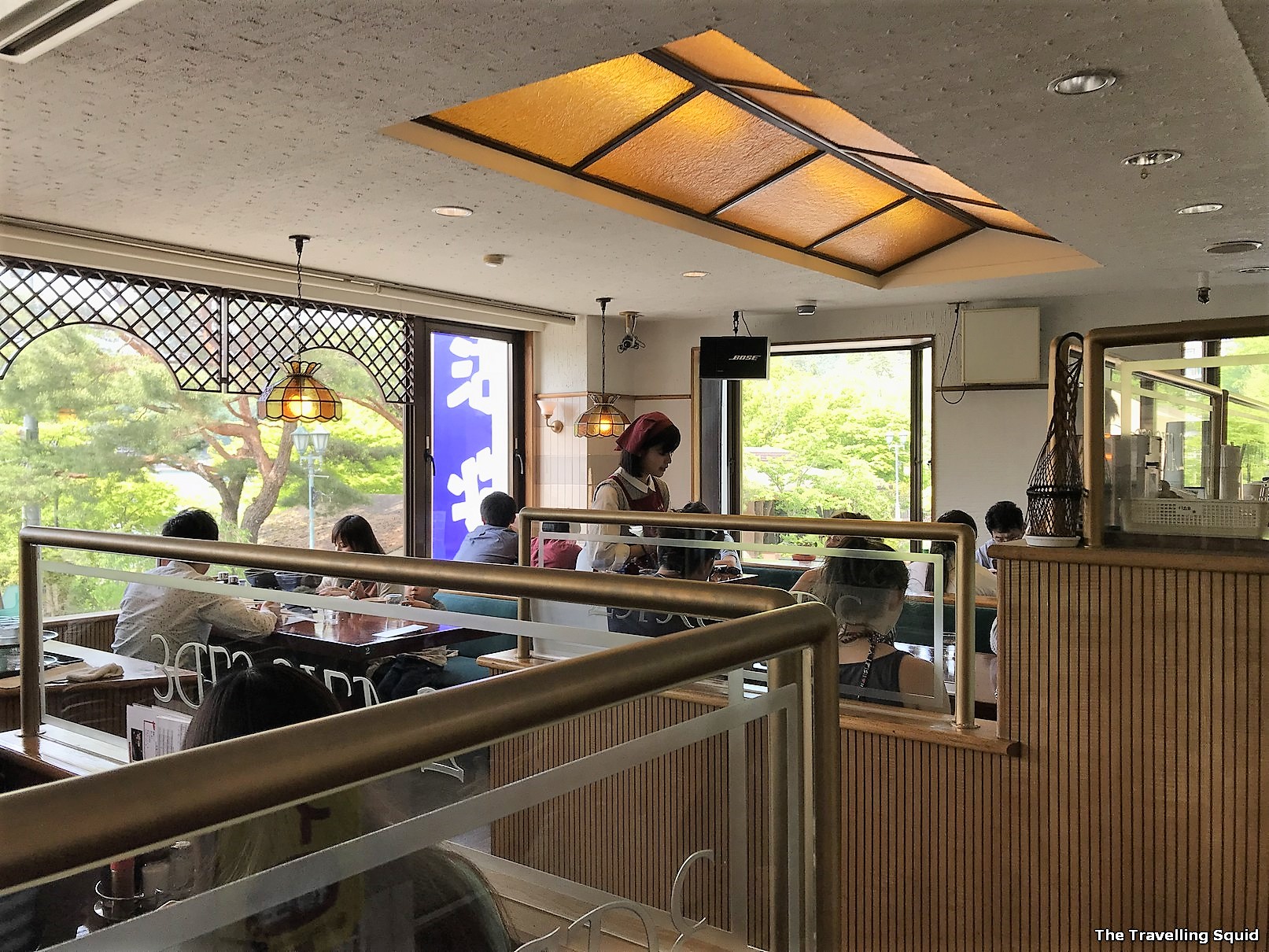 If you're look for a place to eat at Kawaguchiko, it might be worth giving Restaurant Lakeside a try. We were there during Japan's Golden Week, and the place was brimming with people. There were people from all parts of the world –  right next to us were a group of friends from Hong Kong. We tried the Hoto-men and found it to be decent. It's not super tasty or anything like that, but as far as noodles go, it was alright. We paid ¥1,250 for a big bowl of noodles and ¥1,500 for the noodle set with 'smelt (a kind of fish) fries' and rice.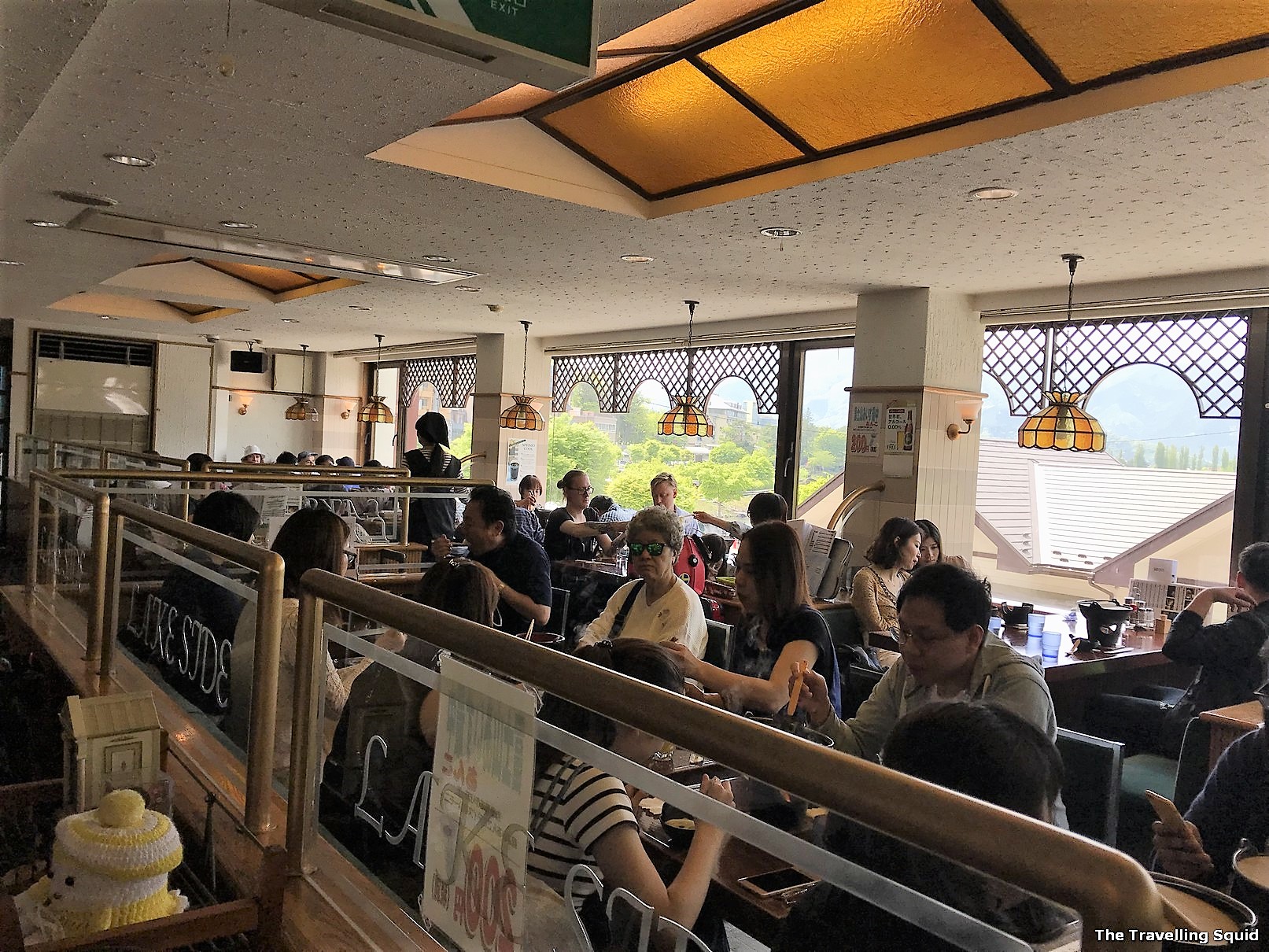 The Menu
I thought that the menu was too extensive and that the restaurant should try to focus on a few key dishes. That said, the Hoto-men served was pretty decent and it was quite a generous portion.
Hoto-men
(In the menu it is Houtou, but I have aligned it with Wikipedia as the Japanese characters are the same.)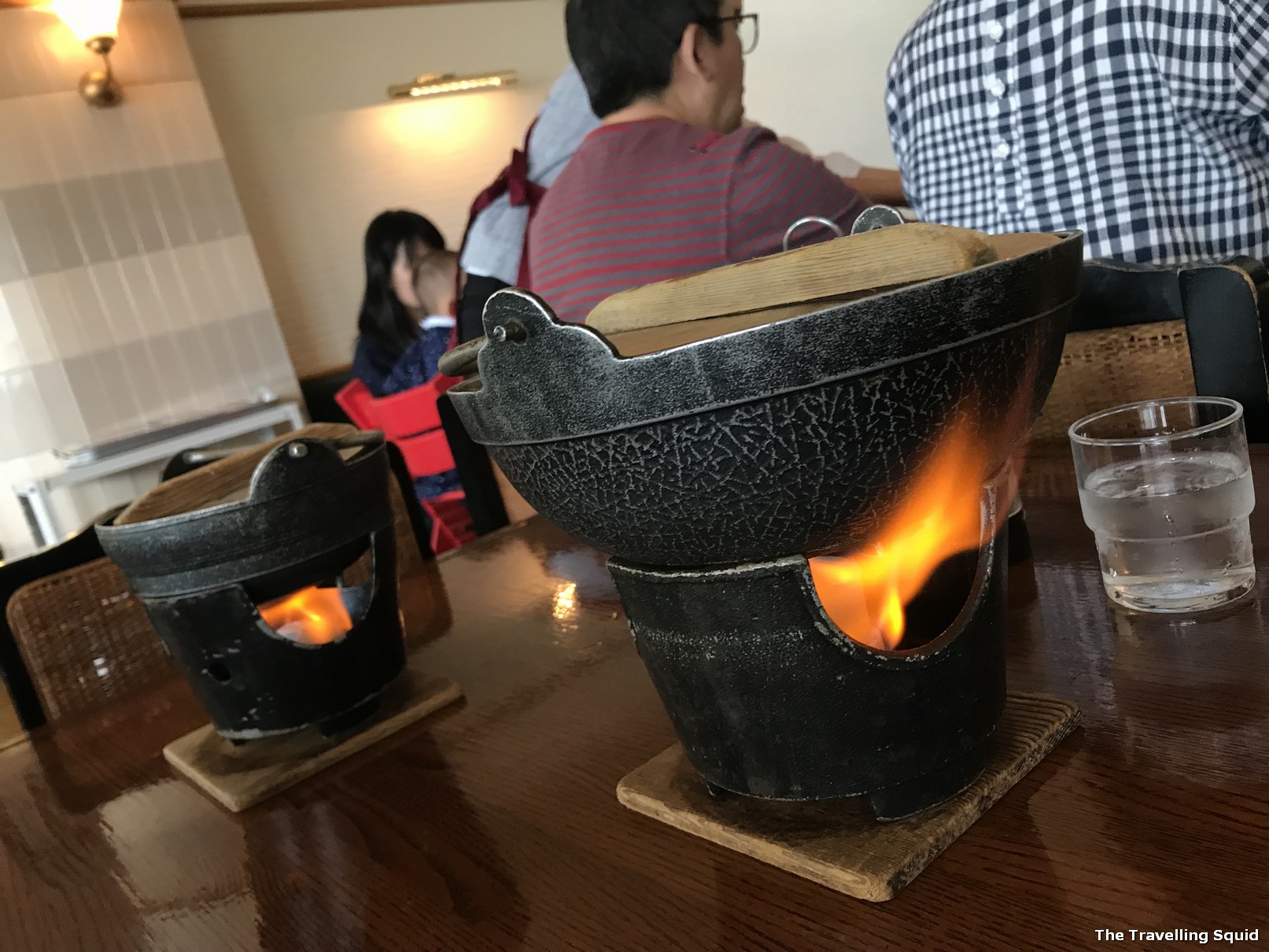 So what exactly is Houtou-men? Well, according to Wikipedia, Hōtō (ほうとう) is a popular regional dish originating from Yamanashi, Japan, made by stewing flat udon noodles and vegetables in miso soup. Though hōtō is commonly recognized as a variant of udon, locals do not consider it to be an udon dish because the dough is prepared in the style of dumplings rather than noodles.
According to Wikipedia, unlike udon, hōtō requires a tougher texture of dough, brought about by the amount of gluten. One peculiarity is that the noodles do not need to be parboiled; they are boiled raw along with the other ingredients.
It is generally thought that the best taste is brought out by boiling pumpkin in the miso soup until it becomes tender and melts into pieces. The dashi (soup base) is made from niboshi, which are often left in the soup in home-cooked meals. Vegetables differ by season; negi (leek), onions, and potatoes are commonly included during the summer, while taro, carrots, and Chinese cabbage make up the winter ingredients, along with various types of mushrooms such as shiitake and shimeji. Pork or chicken can be included by preference.

Most hōtō noodles are wider and flatter compared to regular udon noodles. Though it is a hearty meal on its own, but it can be served with white rice in the same manner as miso soup. Some restaurants will serve hōtō with very thick, heavy noodles in large iron pots, similar to that of nabemono and other steamboat dishes.
I actually found the Hoto-men quite tasty, with its added ingredients of noodles, carrots, cabbage, pumpkin, what appears to be tapioca, chicken and msuhrooms, including my favourite enoki mushrooms. This dish was very filling and I had lots of noodles left over after the meal. I thought that for ¥1,250/ SGD15/ USD11.20 it was a decent price.
S had the set meal with smelt fries and rice. The portion of Hoto-men (just the noodles)  was smaller, and the smelt fries were quite yummy.  We paid ¥1,500/ SGD18.40/ USD13.70 for that.
The Travelling Squid's Take
I was actually quite surprised to see that Restaurant Lakeside was only rated 3/5 on Tripadvisor. That said, I didn't try other dishes on its menu. I thought the Hoto-men was a 3.5/5. It was pretty good, though the service was a tad slow. One also has to wait for 10 minutes, for the pot to bowl before eating the noodles. Hope you found our experience of eating Hoto-men at Restaurant Lakeside in Kawaguchiko useful. If you have a comment on the food, please drop it in the box below.
***
Eating Hoto-men at Restaurant Lakeside in Kawaguchiko
Address: 1174-1 Asakawa, Fujikawaguchiko-machi, Minamitsuru-gun 401-0303, Yamanashi Prefecture
Tel: +81 555-72-1237