Planning a two day itinerary in Florence and Pisa – A nutshell
If you have only two days to explore Florence, fret not. There's more than enough time to visit most sights and good restaurants, with time leftover to visit the world's famous Leaning Tower of Pisa. Here are some tips for planning a two day itinerary in Florence and Pisa.
Accommodation: B&B The Attico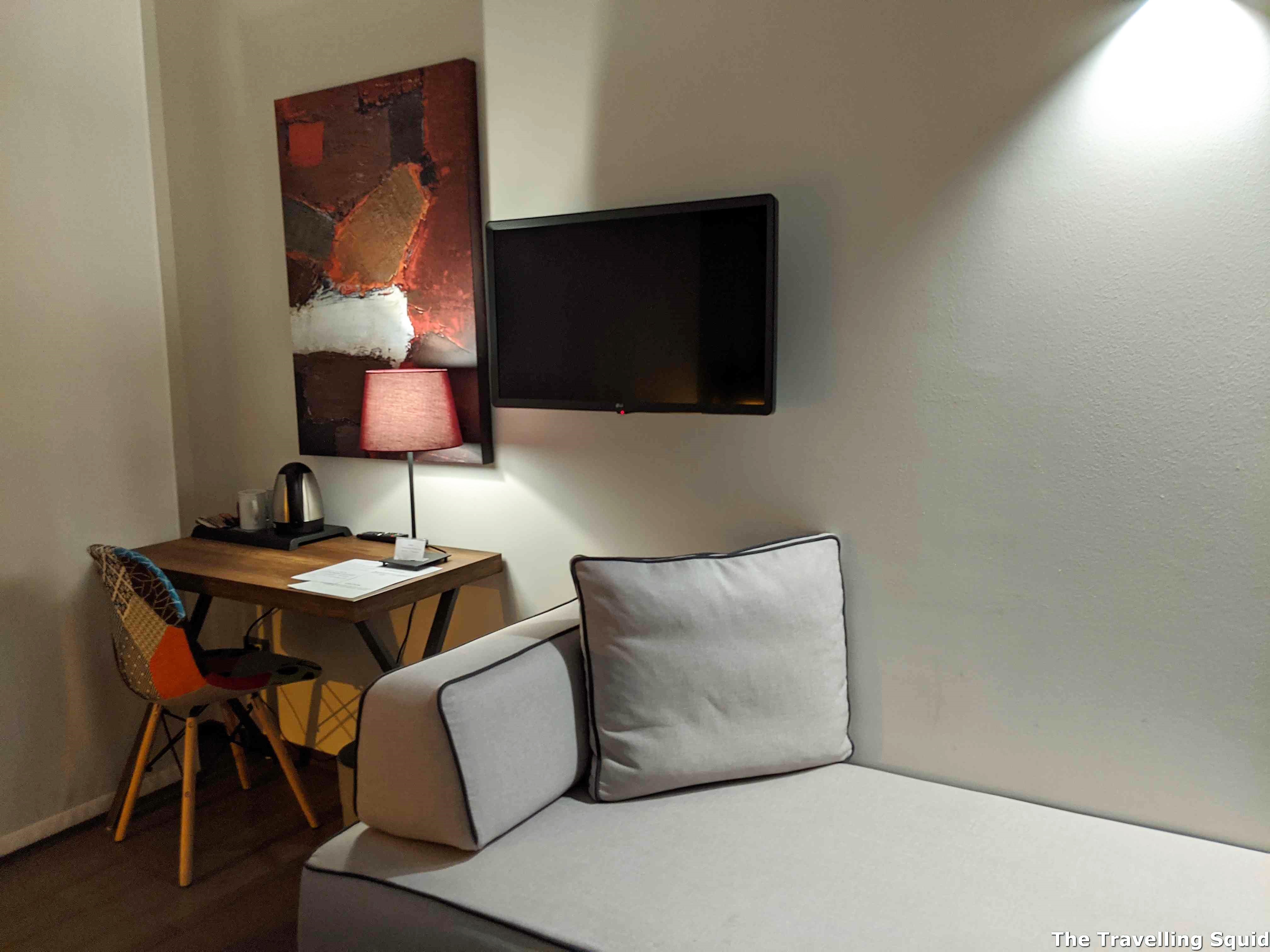 We stayed at B&B The Attico during our time in Florence and it proved to be a very enjoyable stay. The room was well designed and the owner was a friendly elderly gentleman. It was one of the best stays we had in Italy.
Planning a two day itinerary in Florence and Pisa
Day 1
Florence Cathedral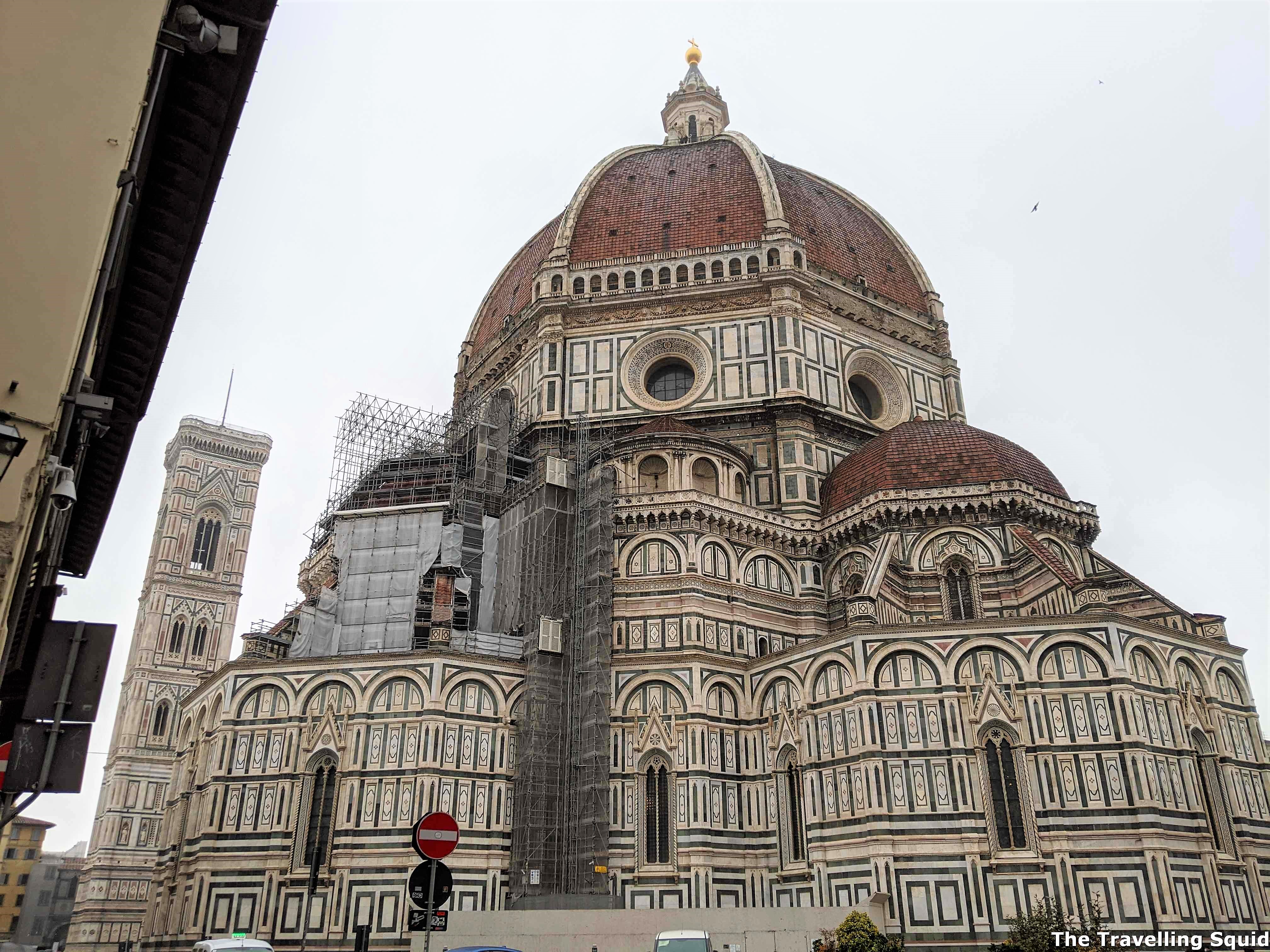 I'd strongly recommend that you visit the Florence Cathedral, especially if it's your first time. We visited in the morning, pre-COVID19 and the lines were pretty long. Therefore, I suggest that you head down early to purchase a ticket and book an appointment slot. We arrived at about 9.30am and a line had started to form at various entry points of the Cathedral. We bought tickets to view the Dome. The viewing was scheduled to start at 10am but it started at about 10.15am. There are plenty of steps to climb up (at least 7 stories) so you're in for a walk.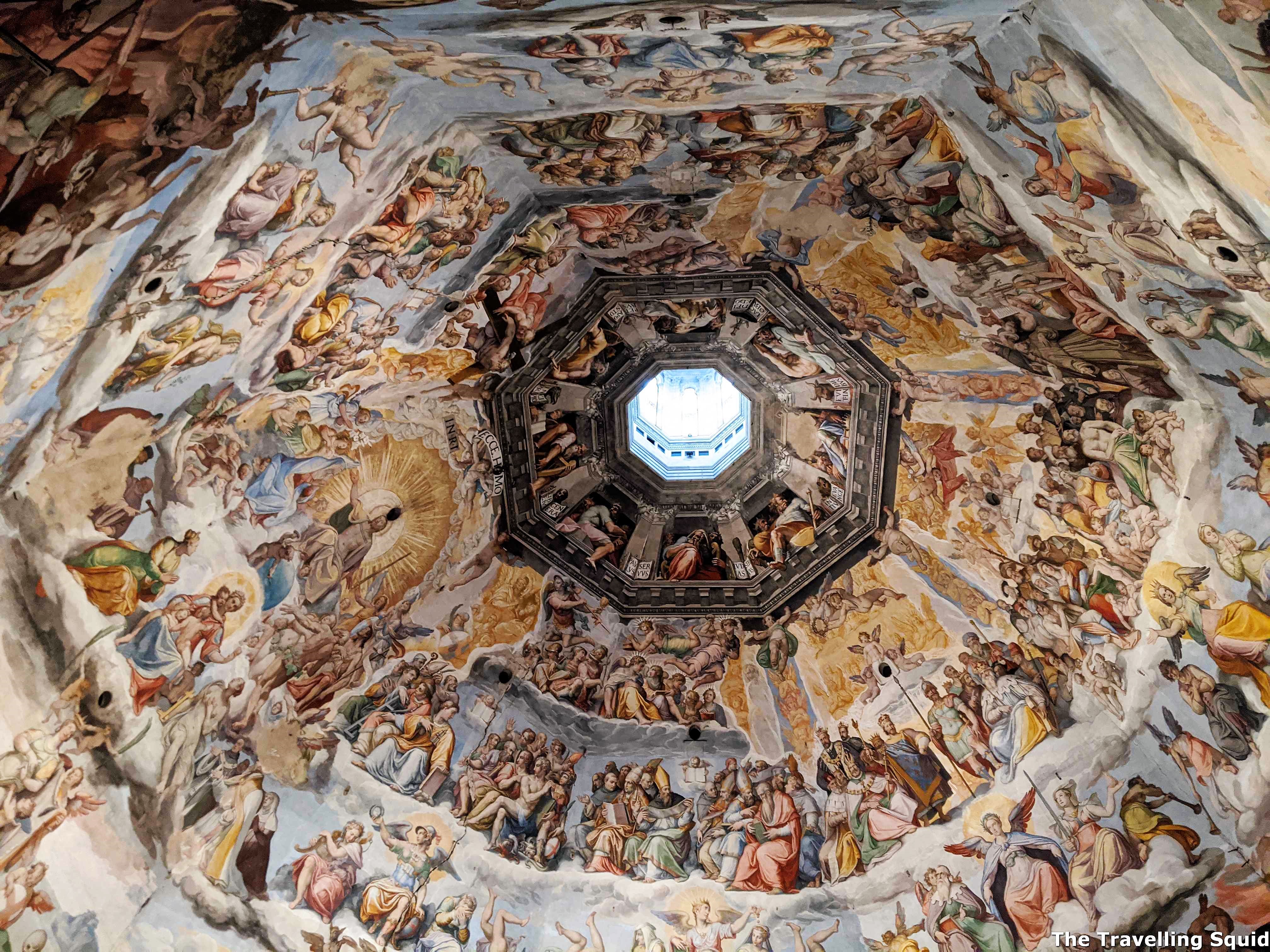 I've got to say that the artwork on the Dome of the Cathedral was really amazing. Plenty of man hours must have gone into painting these frescos on the ceiling of the Cathedral. Apart from access to the Dome, the ticket provided complimentary access into the Cathedral's museum. It featured plenty of religious artifacts and sculptures. It could be interesting for a history buff but it's not really for me. That said, the complimentary toilet is worth entering the museum for.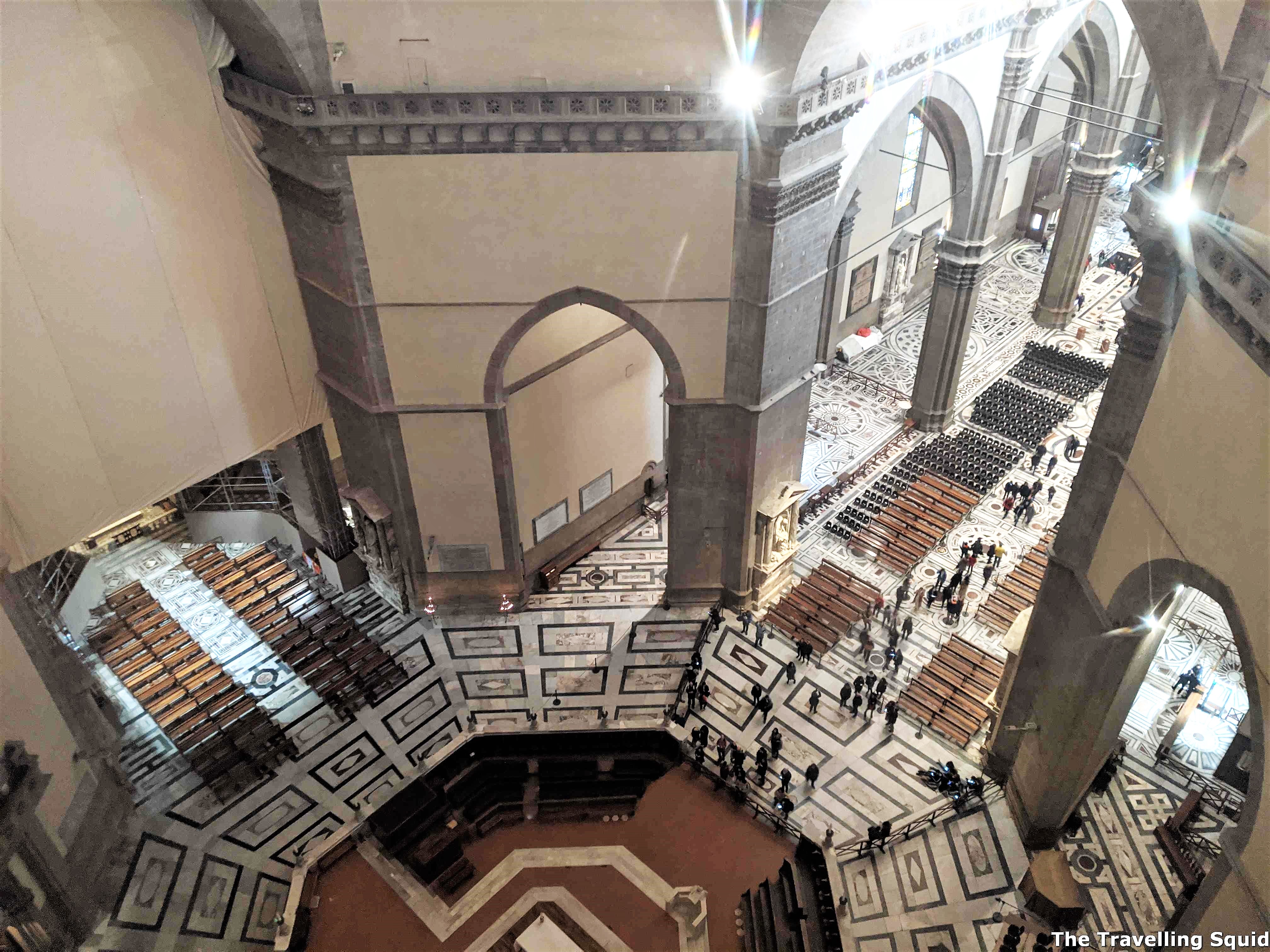 Pitti Palace
The Pitti Palace's Gallery of Modern Art was one of my favourite art museums because the art pieces were very interesting. In comparison to the Uffizi Gallery, I particularly enjoyed the relatively modern art pieces, like 'Afternoon in Fiesole (Self portrait)' by Baccio Maria Bacci and the 'The Arno River And The Holy Trinity Bridge In Florence' by Antonio Fontanesi.
Ponte Vecchio
The Arno River is a great place for photography at different times of the day. While I'd say the buildings could use a fresh coat of paint, there was a historical charm around them. At night, we spotted people jogging by the side of the river's edge.
Day 2
Leaning Tower of Pisa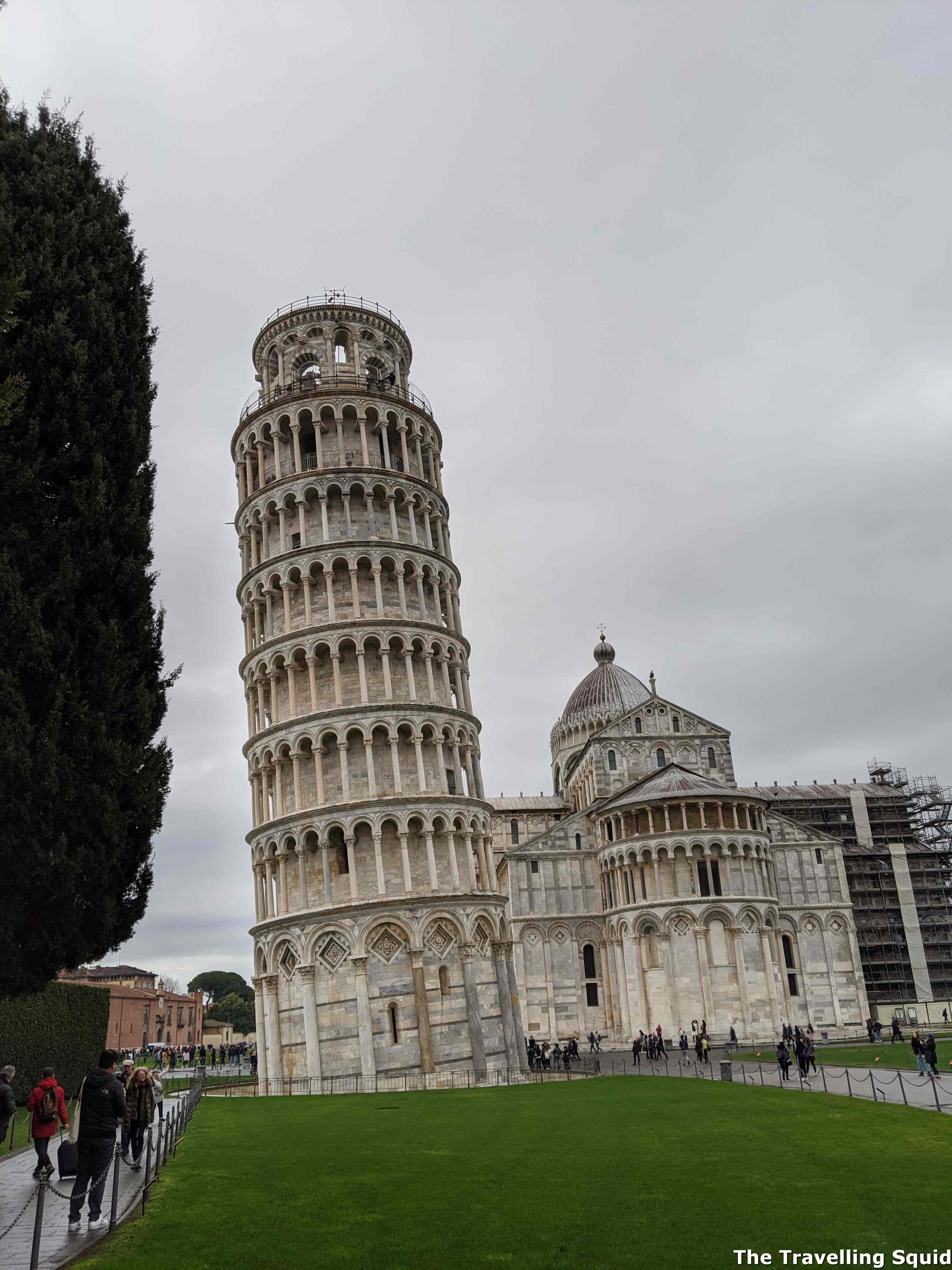 Our journey to Pisa was straightforward. We left Florence at 9am to head to the train station. Bought a ticket at the Firenze train station – tickets are readily available so don't worry. Just remember to alight at the Pisa San Rossore train station, which is after Pisa Centrale.
As for the Leaning Tower of Pisa, all I can say is that it's worth a visit at least once in your lifetime. There is an option of taking some Instagrammable shots of you virtually holding up the leaning tower with your fingertips. But for me, entering and walking up the leaning tower was the biggest draw. The walk up the spiral staircase was quite an experience because you could feel it slanting to one side – be extra careful!
Uffizi Gallery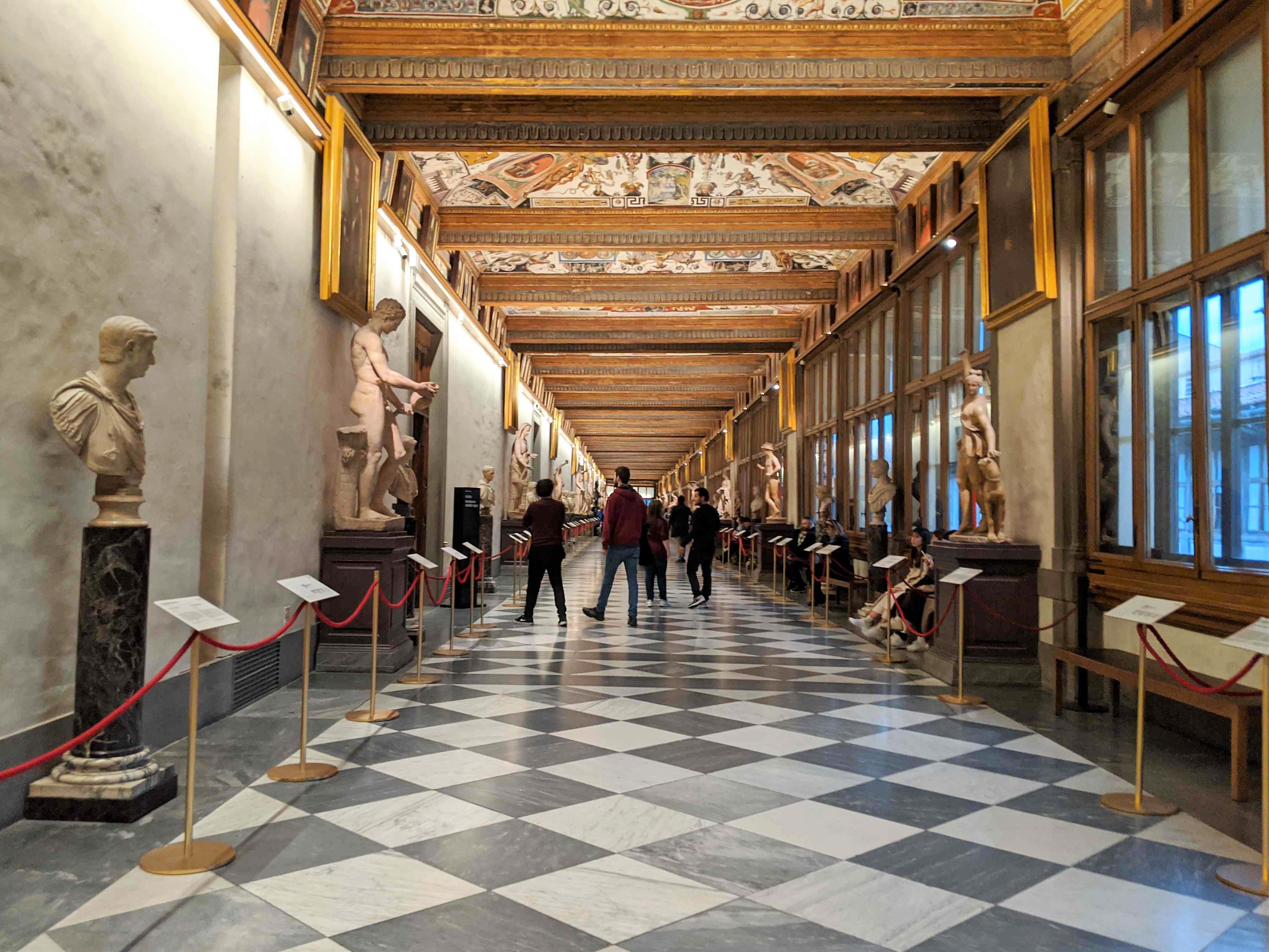 It was pre-COVID times and the Uffizi Gallery was packed with people. As shared earlier, I didn't enjoy it as much as Pitti Palace largely because of the crowd, and while there were a number of Leonardo Da Vinci's masterpieces in there, they failed to move me. Largely because there was a huge crowd around and I find it hard to appreciate pictures of angels and saints in them. Should you be a fan of Da Vinci's work however, Uffizi has a Leonardo Room when you can see famous pieces such as 'Adoration of the Magi' and 'Annunciation'.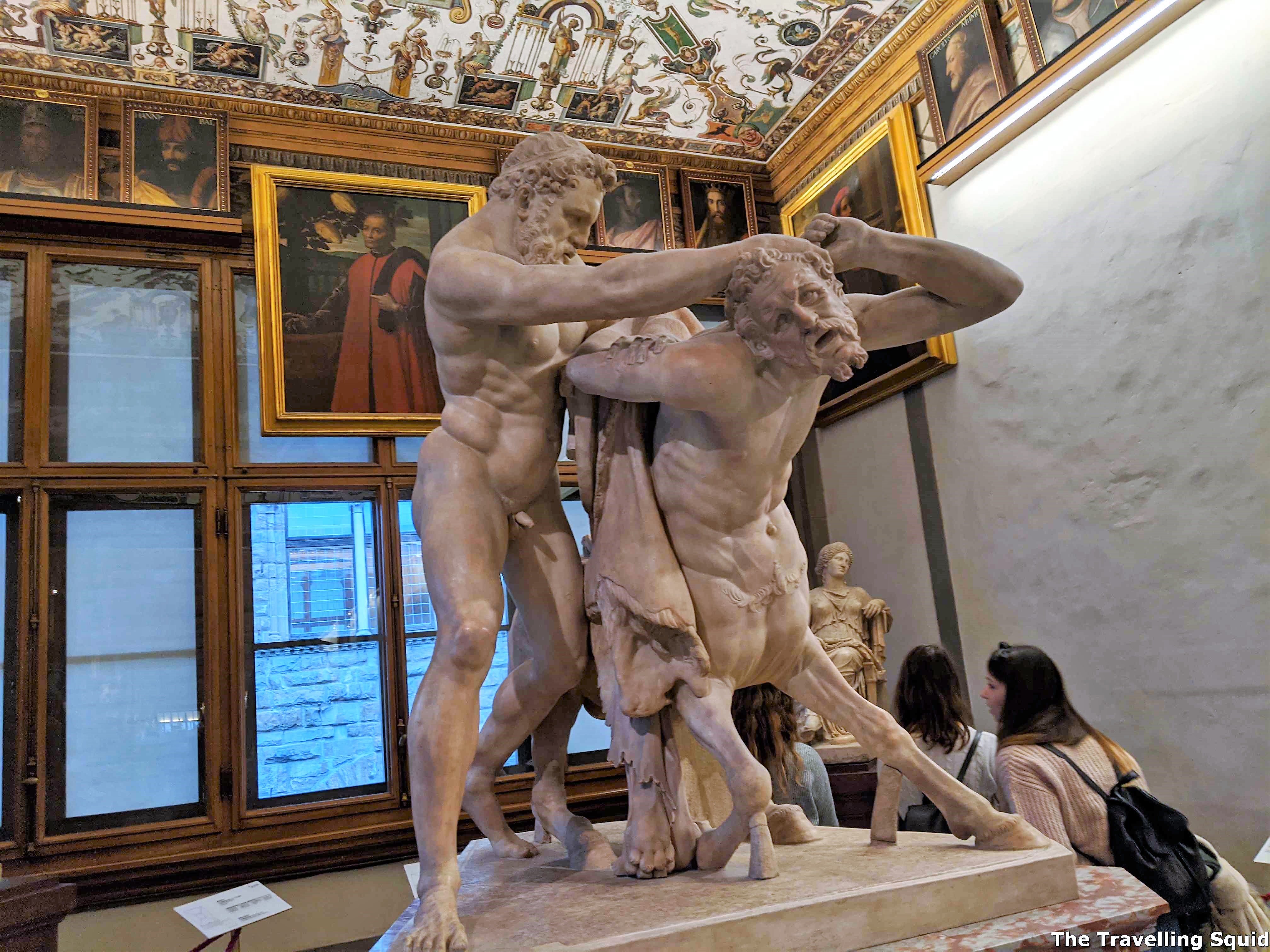 Gelato recommendation
While in Florence, you should definitely have a gelato at Gelato Neri! Since its inception in 1989, this gelateria has been serving up smooth, super flavourful gelato which is definitely worth a try. Do note that they do not have a large variety of flavours and serve mostly traditional flavours such as pistachio, vanilla, chocolate, hazelnut and fior-di-latte (milk). The pistachio and chocolate were very good.
Dinner recommendations
Florentine Steak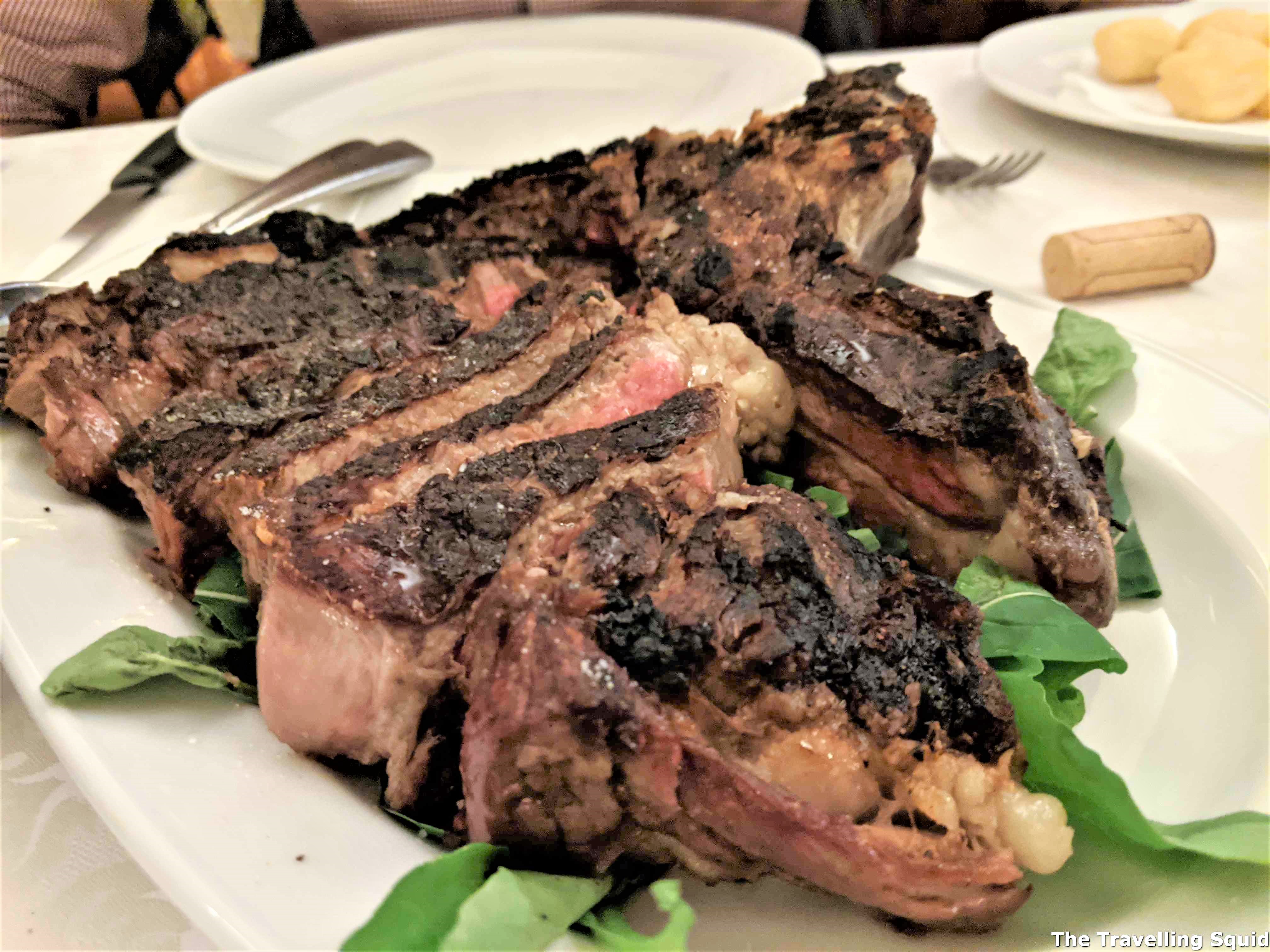 For dinner, we had Florentine steak which has got to be the most flavourful, lean steak I've had in my life. It's crust had a nice crunch and it actually felt pretty healthy, compared to the other meats I had at New York steakhouses.
Pasta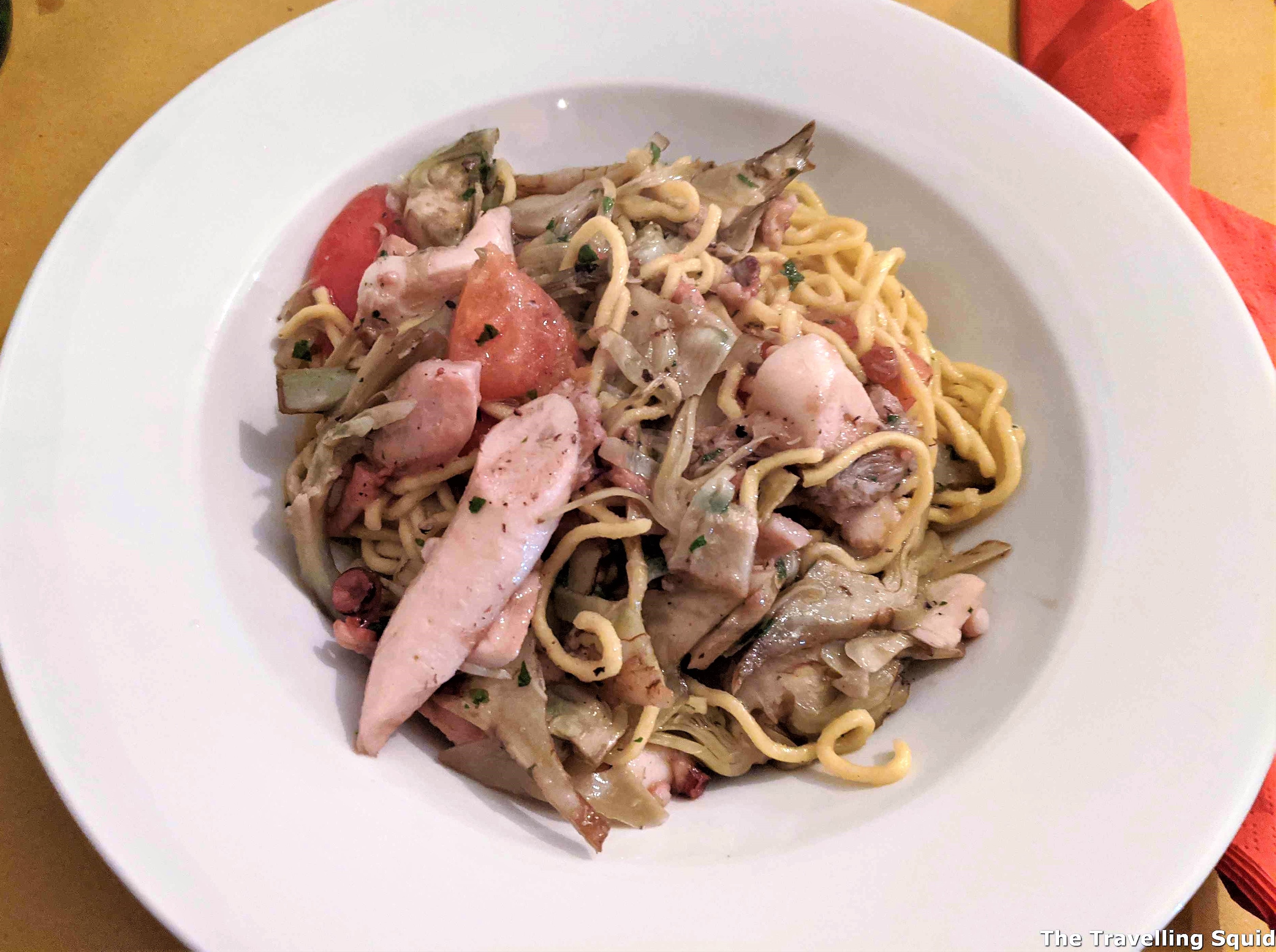 During our last night in Florence, we had dinner at Trattoria Cesarino, a simple restaurant near our service apartment B&B The Attico. I had taglierini with artichokes and octopus and S and I shared a Tuscan beef stew. It was one of the simplest yet most delicious meals in my life. A nice touch was their serving of complimentary limoncello at the end of the meal.
Ristorante Natalino was a nice place to have dinner too. I had a 'Fresh pasta with meat sauce' and really liked that. The crostini with chicken liver is great too!
Pizza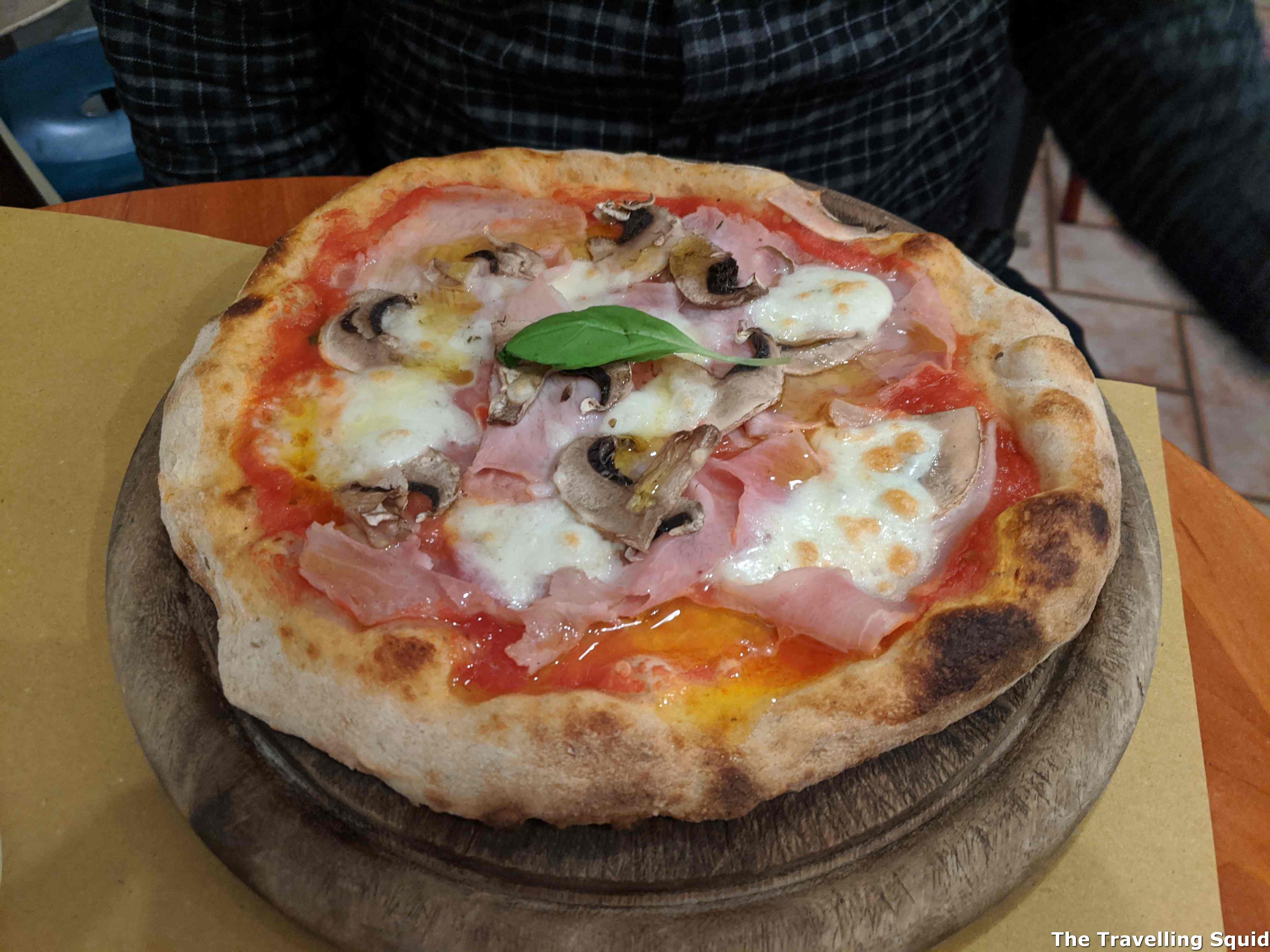 We visited Marlborghetto for our first dinner in Florence. It's a short walk from B&B The Attico as well and they served really delicious pizza and really affordable wine. Couldn't ask for more.
The Travelling Squid's Take
Florence was one of the highlights during my trip to Italy. It was packed with so many good restaurants as well as bars. (I didn't take note of the name of the bars, just recalled that most of them were generous with spirits used in their cocktails.) The museums and galleries were truly fascinating, though I've got to say that if you are not a history buff, do space out your visits as visiting museum after museum can get tiring and turn into a 'ticking off a checklist' sort of exercise. In essence, visit the museums and key sights, but also take the time to enjoy the great food Florence has, including its famous gelato.