Must try: Visit Los Tacos No 1 in downtown NYC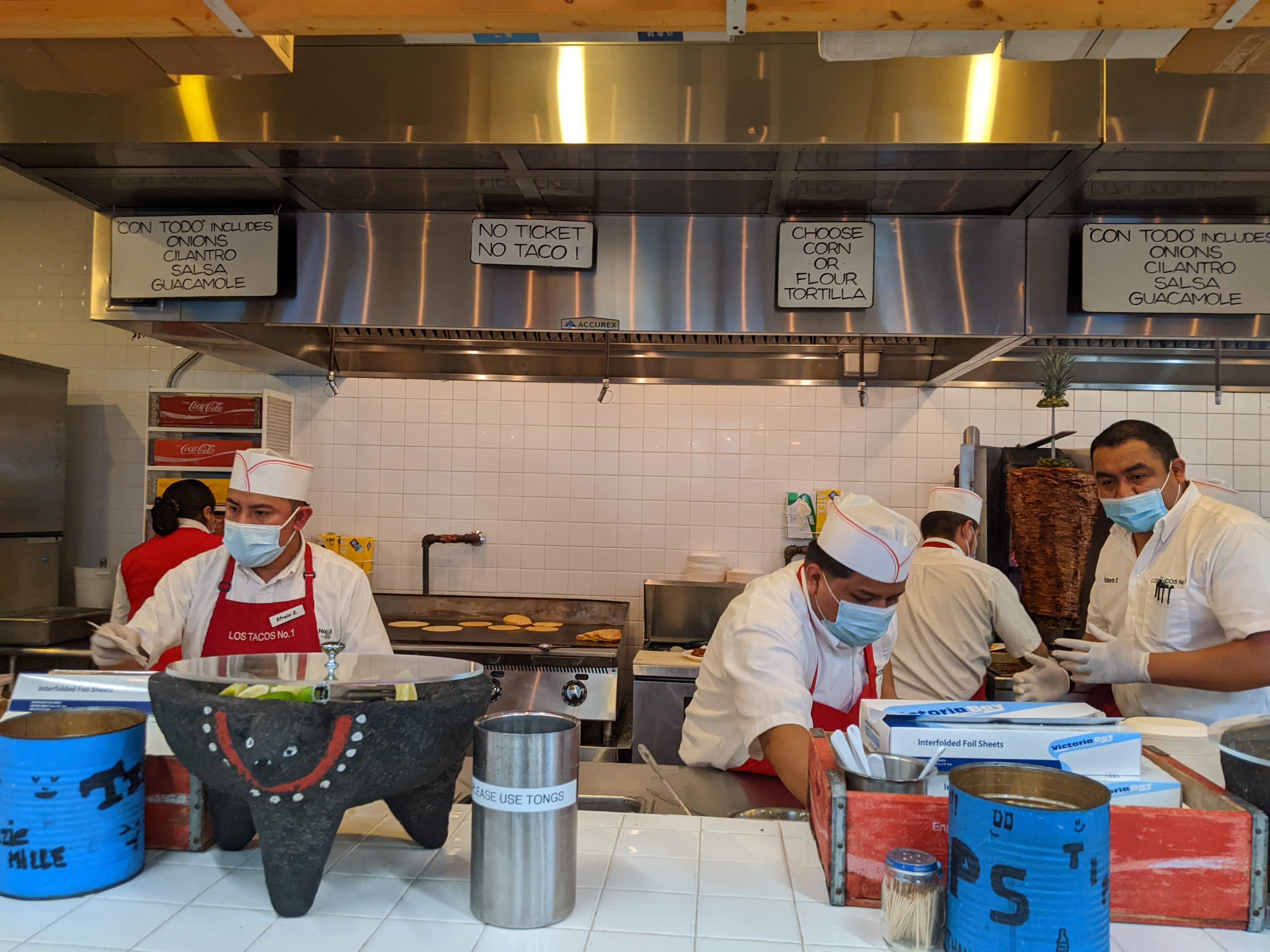 If you're looking for a place to eat near the World Trade Center in NYC, look no further than Los Tacos No.1. This eatery was pretty packed during the last two times S and I visited, but as there is standing room only, folks just finished their food and left, so there was sufficient room for all. I very much like this place – I'm no connoisseur of Mexican food, but I've seen several folks ordering in Spanish and looking excited and happy when chatting with the staff, so I can only imagine that the food must be really authentic. Here's why you should visit Los Tacos No 1 in downtown NYC.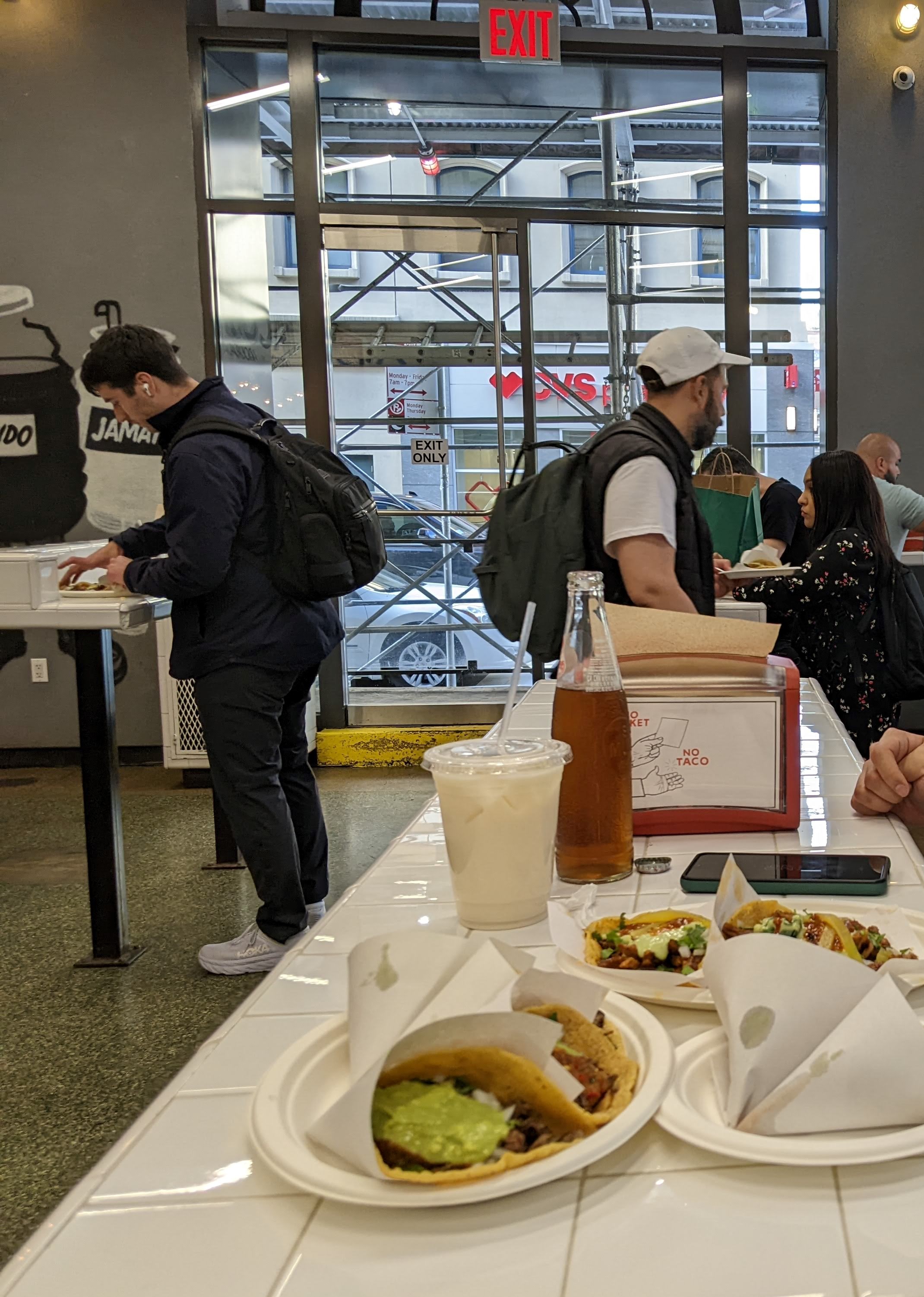 About Los Tacos No 1
According to its website, Los Tacos No.1 was created when three friends from Tijuana (Mexico) and Brawley (California) decided to bring authentic Mexican tacos to the East Coast. The menu is simple – they sell mainly tacos and quesadillas. You get to opt for some sides such as chips and salsa and guacamole.
Tacos
We tried everything – our favorites were the carne asada (steak) and adobada (marinated pork). I really enjoyed the Nopal (grilled cactus) too. All our tacos were corn tortillas, with con todo (with everything). This means you get the full works – salsa, cilantro and onions.
CARNE ASADA – GRILLED STEAK ($4.95) – back most pic, on the left
POLLO ASADO – GRILLED CHICKEN ($4.75) – back most pic, on the right
ADOBADA – MARINATED PORK ($4.85) – front most pic, on the right
NOPAL – GRILLED CACTUS ($4.65) – front most pic, on the lift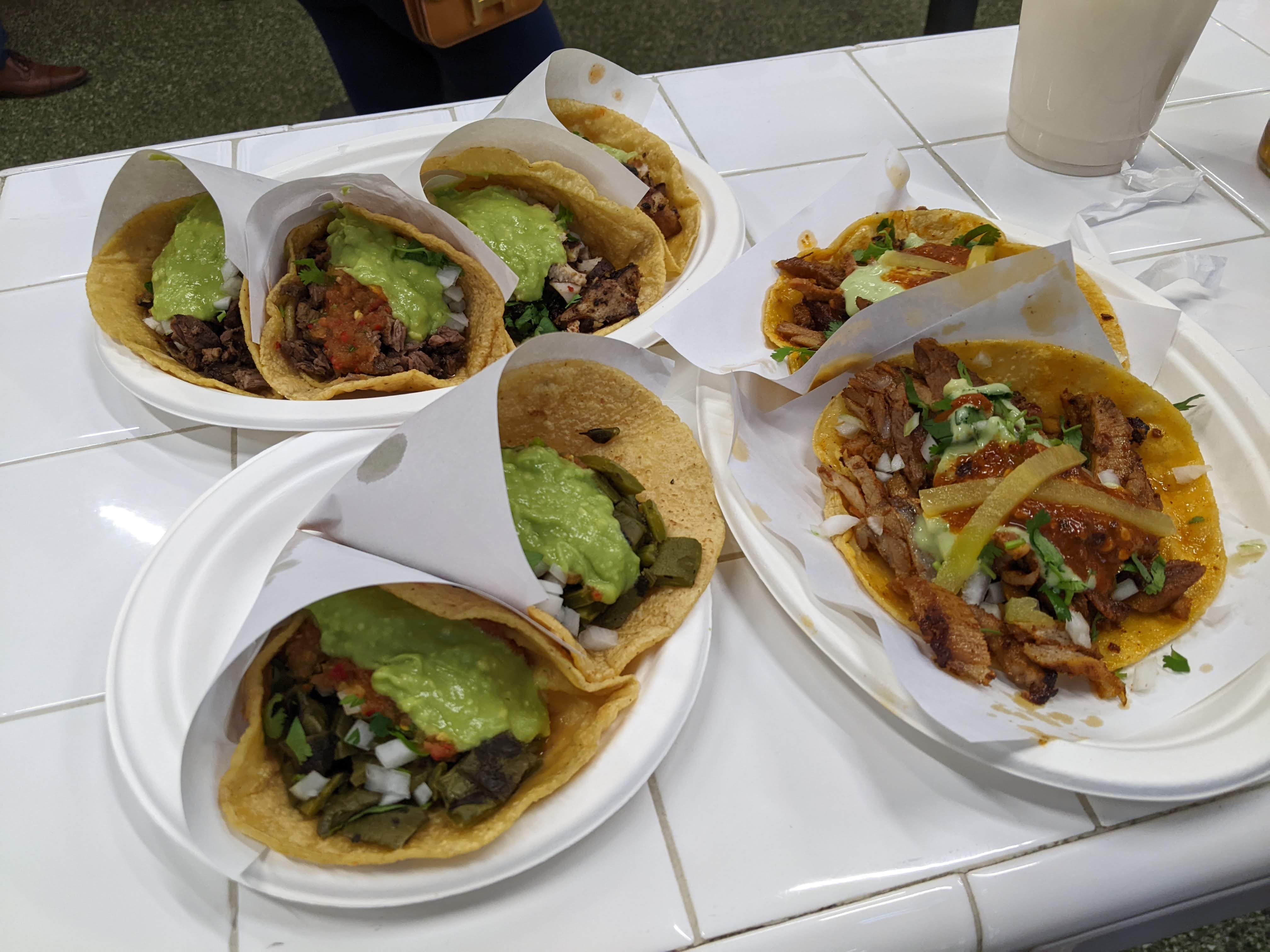 It was my first time having cacti and it was wonderful. It had the texture of a roasted zucchini, but had a unique vegetal taste.
Horchata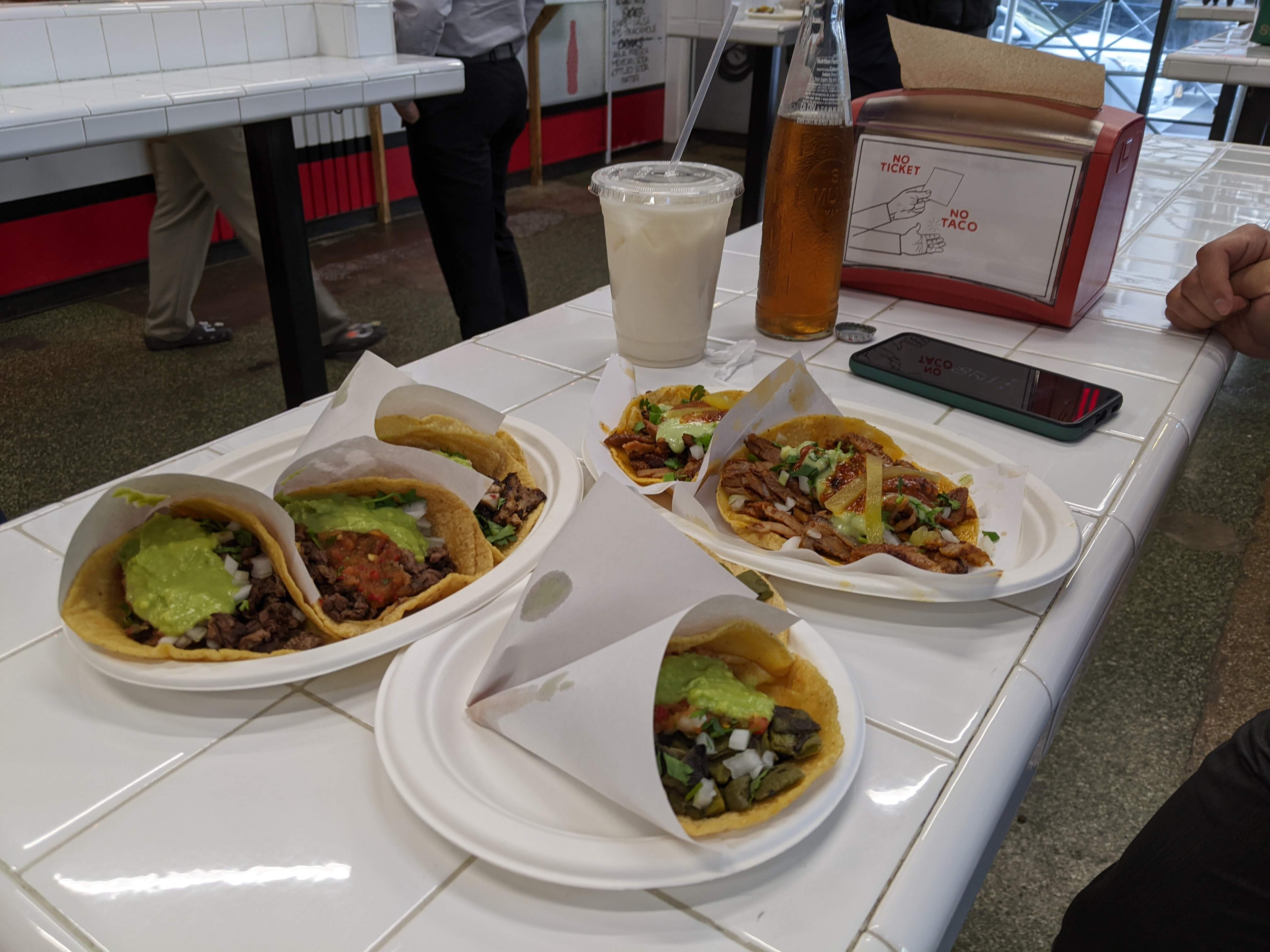 Horchata looks like an Asian soybean milk, but according to Masterclass.com, it's made by blending white rice and cinnamon sticks in water and letting them soak overnight.
S ordered Mexican coca-cola too – apparently it's better than Coca-cola in the US because pure cane sugar is used. (Could be just psychological?)
The Travelling Squid's Take
While Los Tacos No. 1 in downtown NYC may not be the cheapest taco place, the quality of its tacos really wowed me. I've yet to have such a great taco corn wrap, along with the meats or cacti that's being piled into it. The salsa and toppings were also a great balance to the strong flavors of the meats. A true testament of its authenticity is the fact that it's frequented by not just a couple but many Mexican-Americans.
Do give it a try! It's definitely better than eating at a food court in WTC!
Visit Los Tacos No 1 in downtown NYC