Four vineyards to visit in Montalcino Italy
If you're planning a trip to Italy once it is safe to travel again, we recommend visiting Montalcino in Tuscany. It is about a two hour's drive from Florence. There are four interesting wineries which you should definitely visit. Despite being known for their Brunello di Montalcino, the wines are different due to varying outlooks with regard to their wine-making techniques as well as the vineyard's location in Montalcino. Here are four vineyards to visit in Montalcino Italy.
Four vineyards to visit in Montalcino Italy
1. Poggio Antico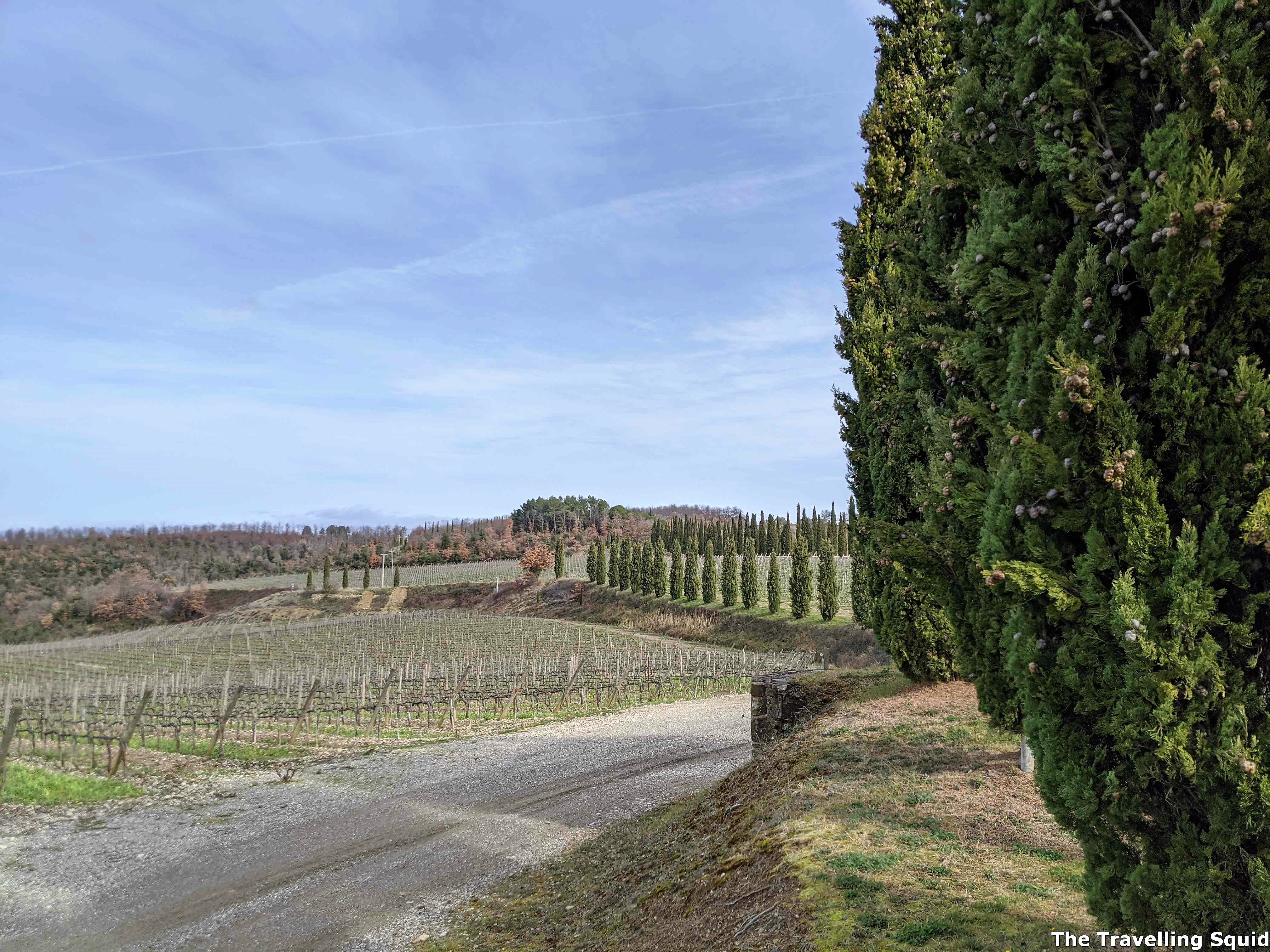 If it came down to the crunch, between the four Montalcino vineyards we had visited during our recent trip, we enjoyed Poggio Antico's the most. They struck a good balance between tradition and innovation in their wine-making techniques and produced great wine, which is why a visit is highly recommended.
Poggio Antico is one of the highest altitude producers of Brunello di Montalcino, located at an average elevation of 480m above sea level. According to its website, the soil is rocky and calcerous (chalky), which makes for good drainage. Cover crops are used to aid moisture retention, increase biodiversity and regenerate the soil. The total property is 200 hectares, with 33 hectares cropped with Sangiovese.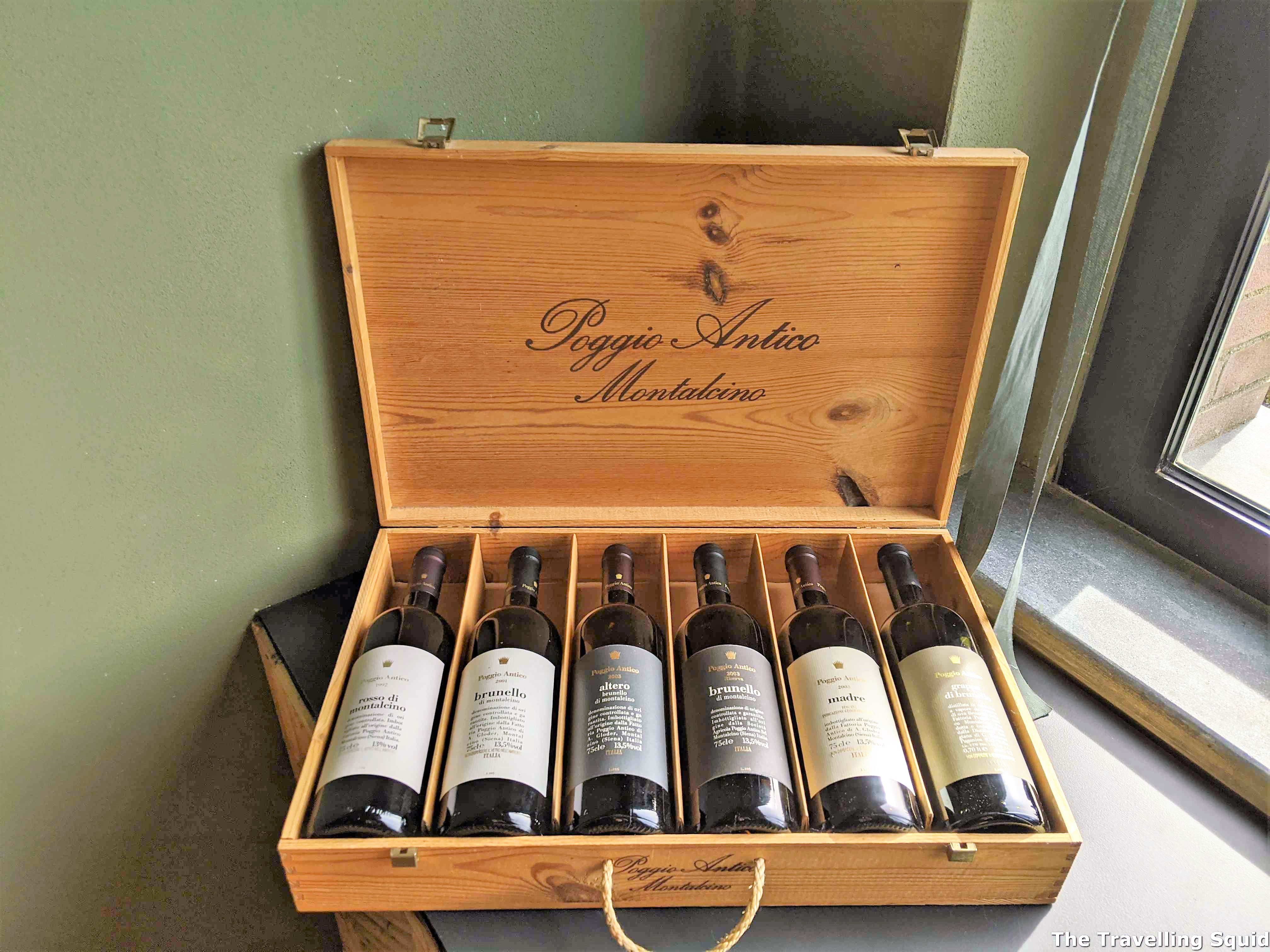 Wines to get:
We purchased the 2004 Brunello di Montalcino for €53 and it was exceedingly elegant, well-structured and balanced, yet still retaining it red fruit character after all those years – very much worth the price. The 2016 Madre which was priced at €28 was quite a steal. We also bought both the 2015 Brunello di Montalcino €47 and 2015 Altero Brunello €52 to keep.
2. Altesino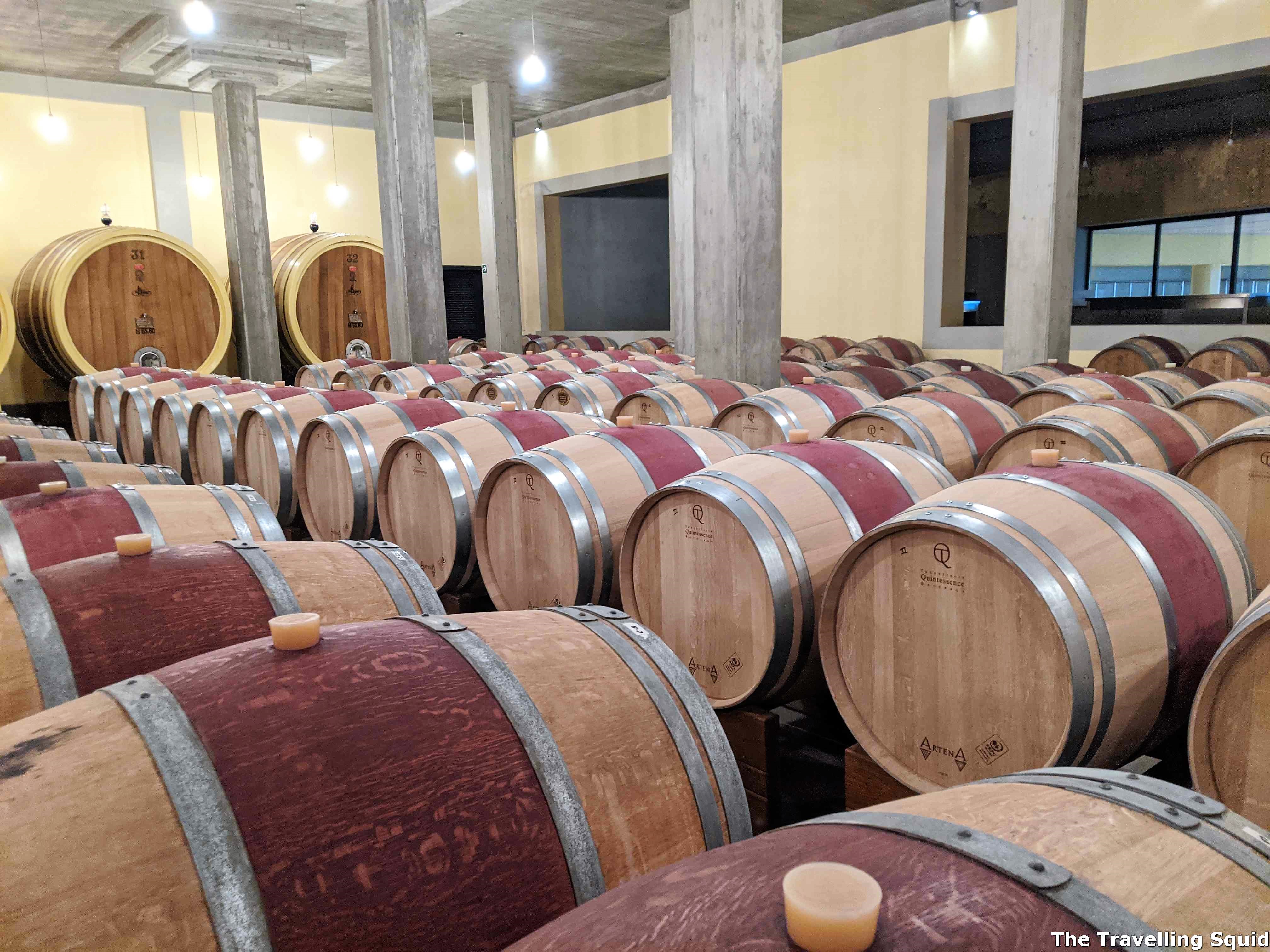 Altesino was bought over by wine investor Elisabetta Gnudi Angelini in 2013, who sold her stake in Italian pharmaceutical company Angelini after her husband passed away. Her most famous quote on this issue is "After pharmaceuticals, wine is the best drug". The winery continues to follow the tradition set by the original management, while taking a forward-looking perspective, resulting in wine that retains the unique and high quality reputation of Brunello. Apart from its Brunellos with 'cru' status, Altesino also produces a regular Brunello di Montalcino, which is a blend of wine from several vineyards.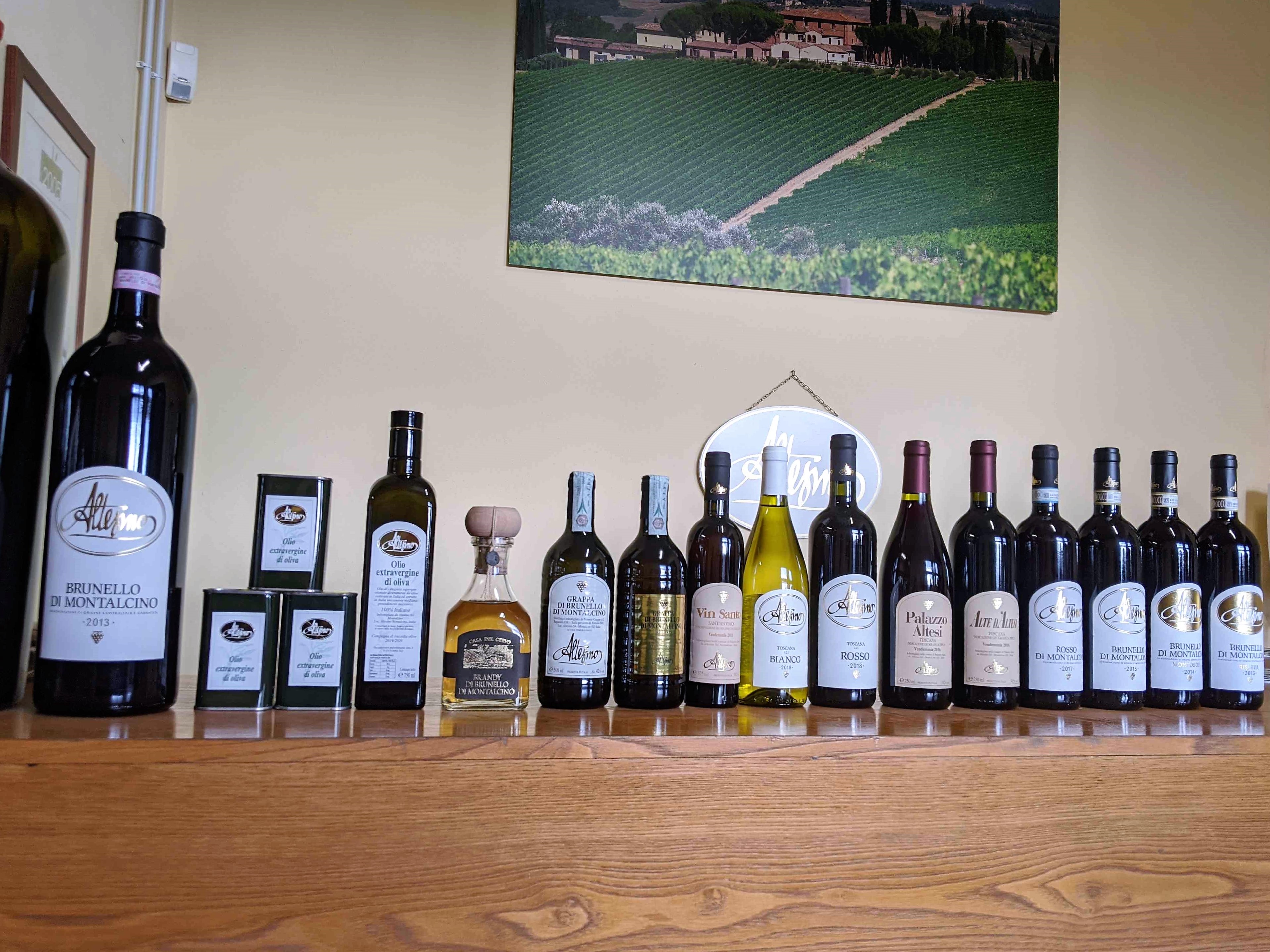 Wines to get:
We bought three bottles of the Brunello di Montalcino 2015 for €31 each and the Palazzo Altesi Super Tuscan for €18. We didn't get the Montolsoli Brunello 2014 because the price of about €70 was similar to Antinori's Tignanello but when S compared both wines, he found Antinori's Tignanello to be a more well-rounded wine with better potential for aging. We also thought that Altesino's Brunello di Montalcino 2015 displayed characteristics typical of a classic Brunello di Montalcino, and would make good gifts for friends.
3. Podere Le Ripi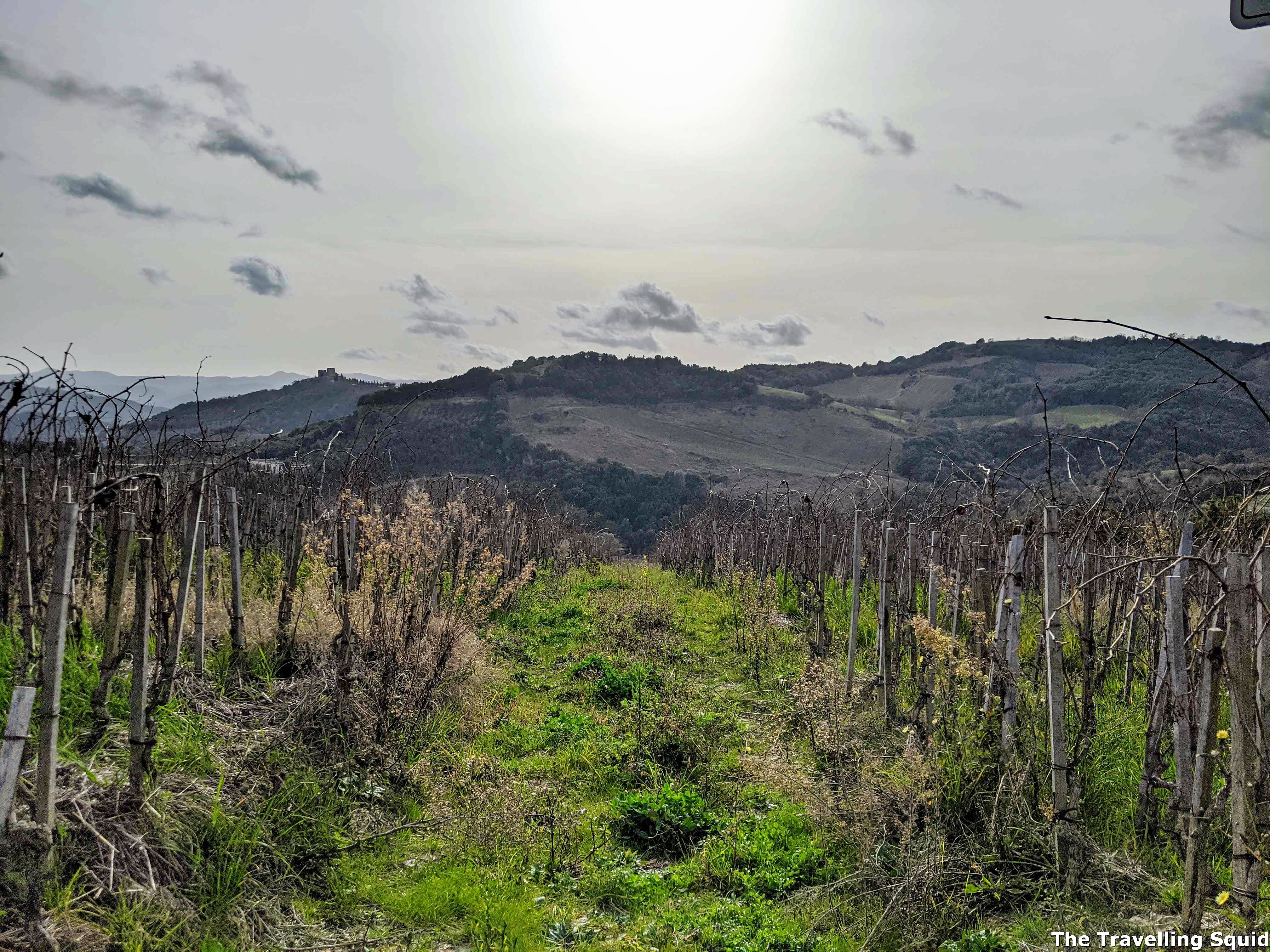 Podere Le Ripi probably had the most charming wine estate of all the estates we visited. Francesco Illy, the owner of the world's famous Illy coffee brand, was said to have contributed to the design of the estate. Perhaps this is why Podere Le Ripi's architecture was more rustic and homely than all the vineyards we've been to. It also had a focus on making wine with biodynamic methods, such as using compost as fertiliser and doing away with pesticides.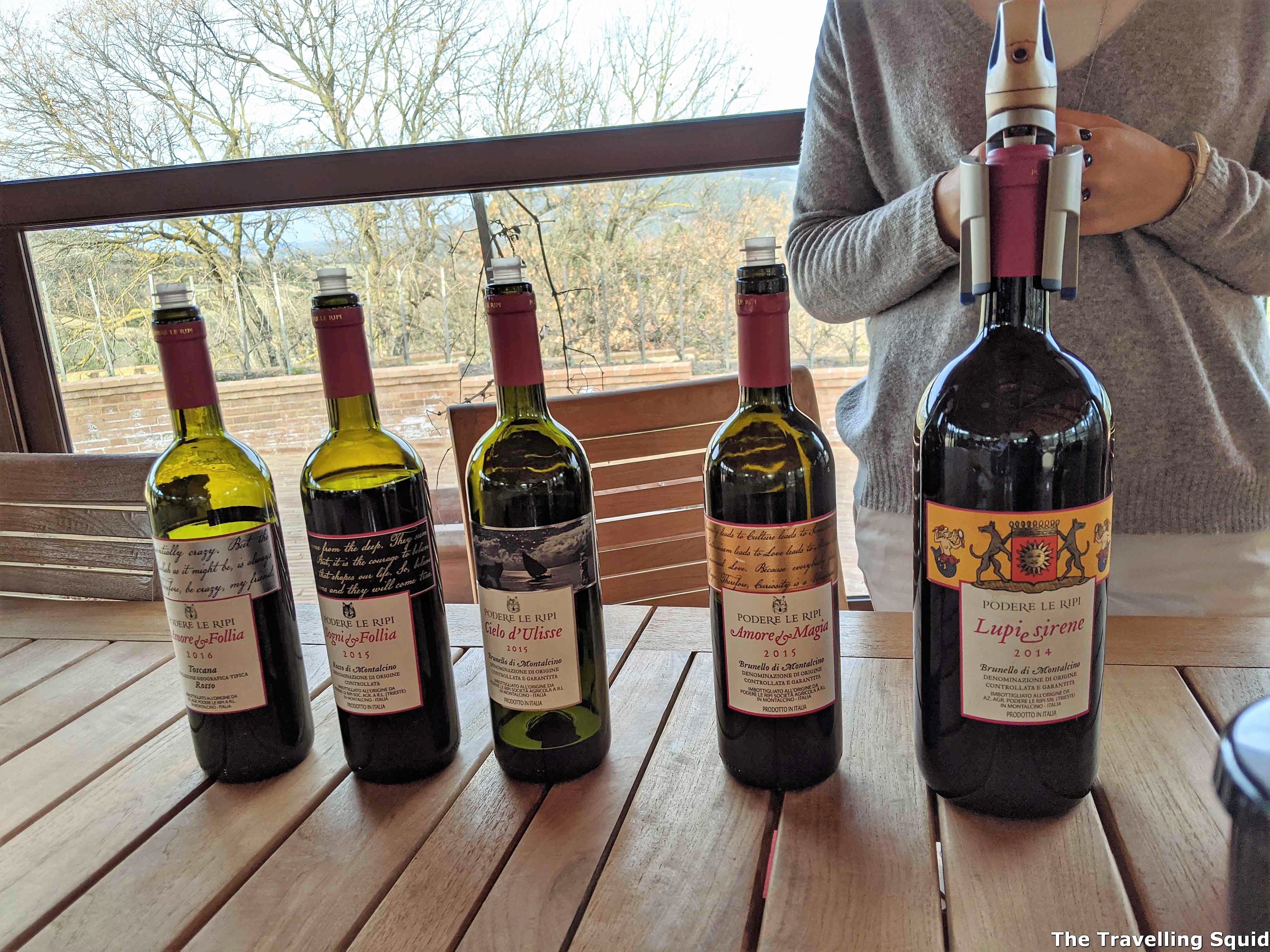 Wines to get:
The tasting is €20 for three wines, or €40 for 5 wines, which is a little on the high side compared to Altesino and Poggio Antico. We ended up purchasing the Cielo d'Ulisse Brunello di Montalcino to cellar and the Sogni e Follia Rosso di Montalcino for more immediate enjoyment. In general, we found the character of the wines a little less complex compared to those we tried from the other vineyards we visited.
4. Ciacci Piccolomini d'Aragona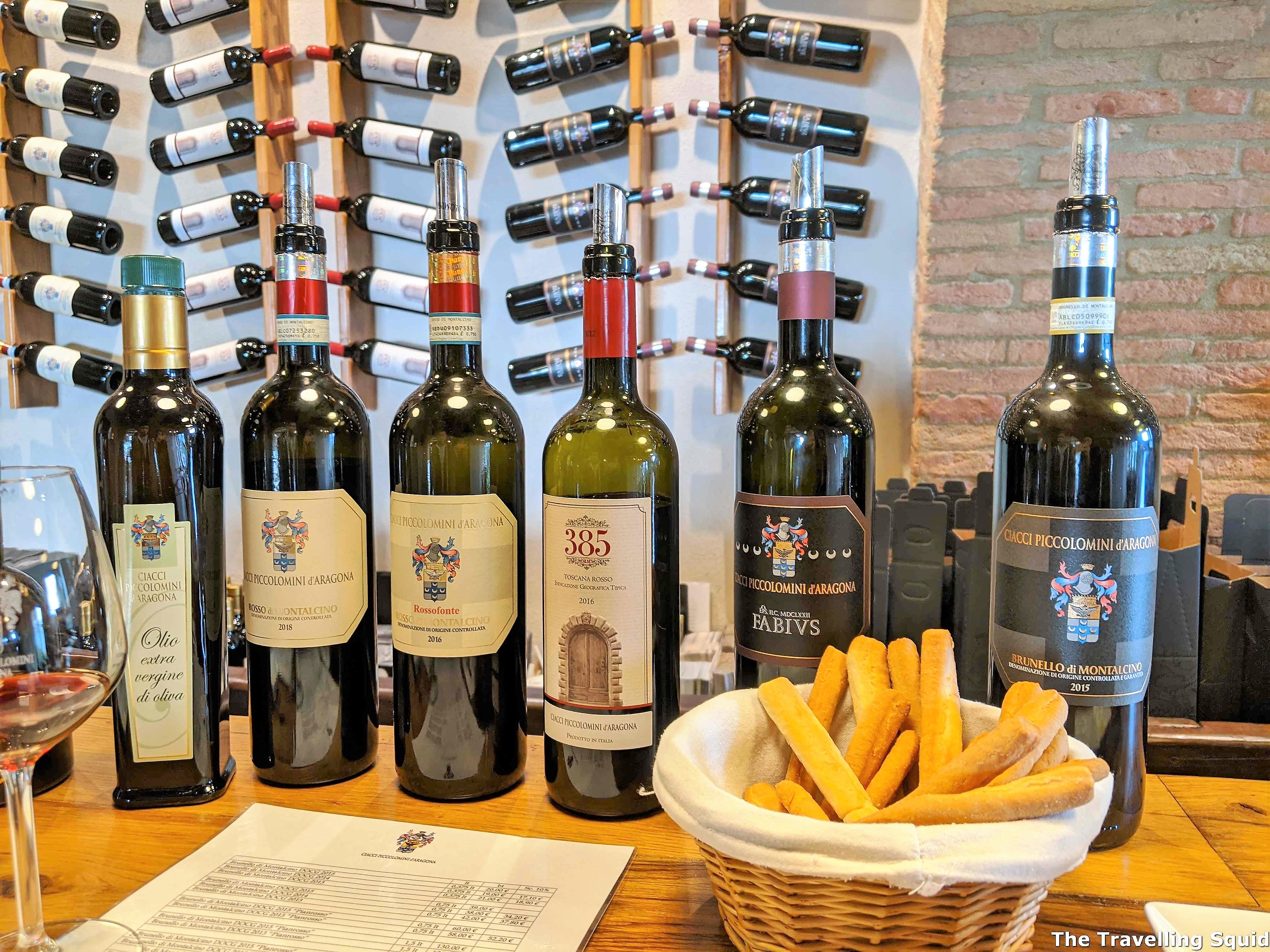 If you enjoy classic Brunello di Montalcino wines, I've got to say that Ciacci produced one of the best wines we tried that day. The vineyard keeps to traditional Italian wine-making techniques with a touch of perfection – it is no wonder why its Brunello di Montalcino DOCG Pianrosso 2015 was awarded 100/100 (see number 14) by famous wine critic James Suckling. One of my favourite wines during the tasting was the Rosso di Montalcino (Rossofonte) – made with 100% Sangiovese, the Rossofonte led with classic Sangiovese red fruit notes, but was differentiated by its greater complexity, with a notable balsamic note. The soft tannins and fruit-forwardness brought out a subtle perceived sweetness.
Wines to get:
At the end of the tasting, we purchased the Rossofonte for €21 and the Brunello di Montalcino for €39. The Brunello was very value-for-money as it would easily have been double the price should we have purchased in Singapore.
About Montalcino
Montalcino is in the province of Siena, located 80km from the south of Florence. It is known for Brunello di Montalcino, a highly sought-after red wine which is made with 100% Sangiovese. According to Wikipedia, Montalcino has one of the warmest and driest climates in Tuscany. As a result, grapes tend to ripen a week earlier than neighbouring areas. The terrain in Montalcino varies too – north-facing slopes receive fewer hours of sunlight and are generally cooler than the south-facing slopes. As a result, grapes planted on the north-facing slopes ripen more slowly and tend to produce wines that are more aromatic. Vineyards on the southern and western slopes receive more intense exposure to sunlight and more maritime winds, which produces wines with more power and complexity. The top producers in the area have vineyards on both slopes, and typically use a blend of both styles in their wines.
The Travelling Squid's Take
Given the opportunity, I would love to visit many other wineries in Montalcino. Just visiting these four vineyards alone was an eye-opener – from learning about their vision and priorities to their wine-making techniques. It was a good blend of tradition to innovation, a must-visit if you enjoy Italian wines and would like to learn more about the differences between each winery.
Hope you found this write-up on four vineyards to visit in Montalcino Italy useful. If you have comments, please drop them in the box below.