Vietnam tip: Four things to do at the Sapa Town Centre
I'm writing this from the perspective of a tourist staying at Sapa's town centre. To be honest, in the winter months it can get pretty chilly, and the sun sets pretty early. Therefore it's best to head back early. In our experience, the Sapa Town Centre is a comfort place, offering food and accommodation for the tired soul and souvenir shopping for the ladies.
If you're keen to find out more about how locals live, then it's best you do a trek to the Sapa minority villages, do a homestay, or explore the surrounding areas of the town centre.
1. Eat and drink
There are lots of options available, from bowls of warm pho, to French style baguettes. Just take a stroll along the main street. The coffee is great. We also tried Sapa's street food which comprise a variety of barbequed meat. The concept is similar to Tori-Q in Singapore, where you get the meat and vegetables on little sticks. Check out the photo below to get a better idea.
* * *
2. Keep Warm
Just like what the advertisement says, in the winter months, you'll be on a lookout for good restaurants with effective heating, once it starts turning dark and coldddd…
* * *
3. Get souvenirs
At any street corner, minority girls will stand on hand to sell handicrafts. If you're going for a Sapa minority trek the day after, my advice is not to buy from them yet as you will be asked to buy more handicrafts at the villages. Otherwise, feel free to spend your dong as your please. Do note that the girls can be quite pushy, and once you buy from one, the rest will come crowding over. Learn to say, No.
* * *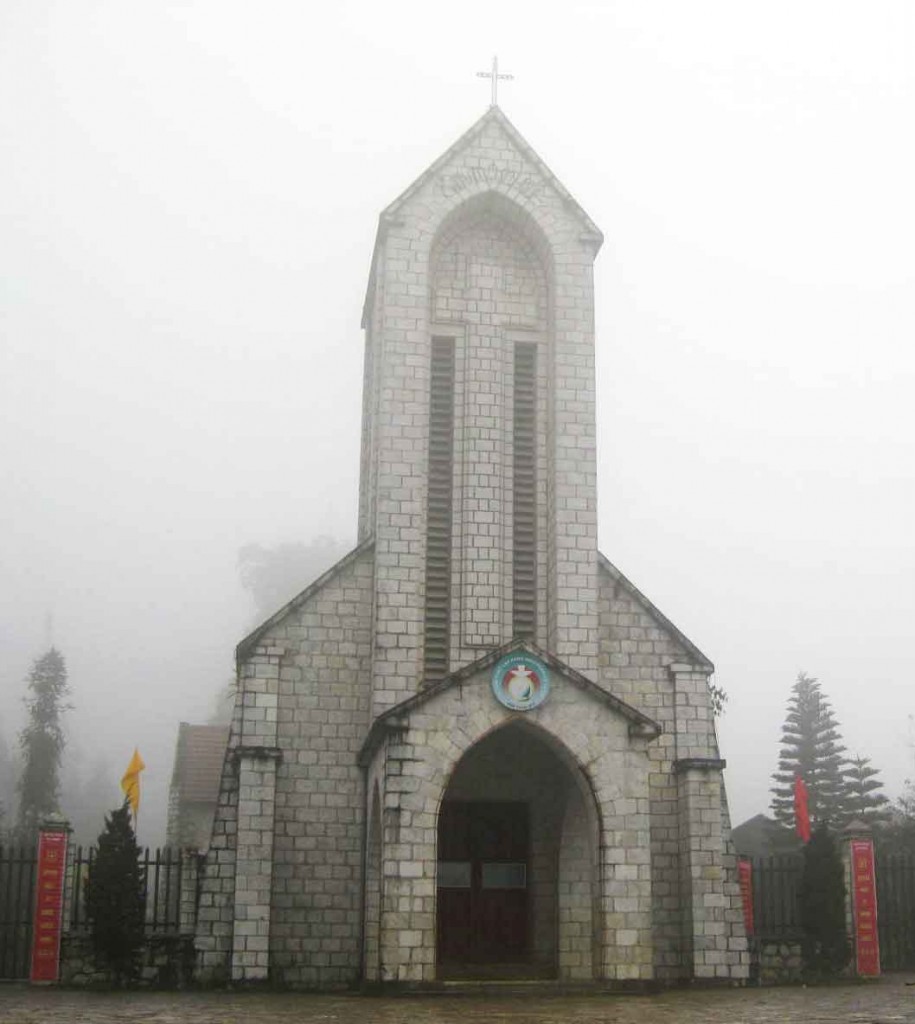 4. Explore
During our rather short time there, we visited a church in the town centre. It was not open. We also took a 20 minute walk to the outskirts of the town centre, where we had the chance to see the homes of local Sap-ians, albeit most were covered by the mist. Otherwise, the scenery would have been fantastic – little wooden houses surrounded by bamboo fences, it's simple but beautiful.
* * *
To sum it all up, our time in Sapa was nice, albeit the cold and somewhat inadequately insulated accommodation. In the warmer months, I believe it will be a nice place to relax, chill and enjoy the food. Just try to venture out, and stay clear of the souvenir hawkers ; ) Enjoy!
Have you been to Sapa before? Do share your experience in the comments section below.