Review of Vistacay Hotel in Seogwipo Jeju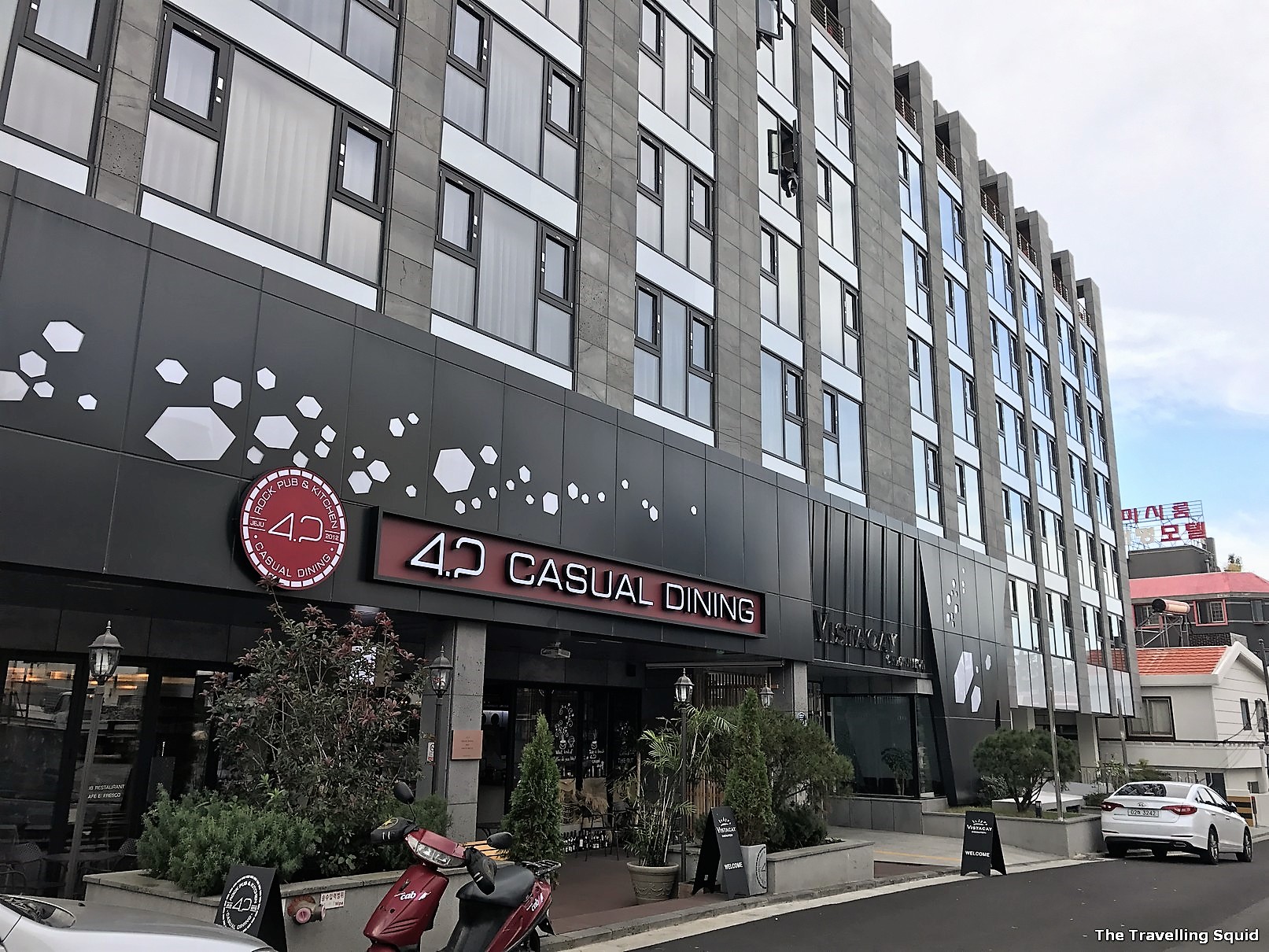 Vistacay Hotel in Seogwipo Jeju is very new. According to Friend H who did the research, it had not been listed on Tripadvisor when she did the booking. It is now open and you can take a look at the reviews here on Tripadvisor. At the time of booking the hotel on Agoda, it had not been opened yet, and she decided to take the risk. Reason being the other alternative we had in the South, the Jeju Ocean Palace hotel, was big and spacious, but could get cold in the evenings. Here's a review of Vistacay Hotel in Seogwipo Jeju:
Location
The location of Vistacay Hotel in Seogwipo Jeju is pretty good. It's a 10 min walk from the main shopping street of Seogwipo, and surrounding the hotel are several authentic restaurants, such as the restaurant where we had delectable mackerel, and a very localised Korea Black pig restaurant. (More to come in a next post.) The restaurants were about a five-minute walk away, and were super convenient especially after a long day of travelling.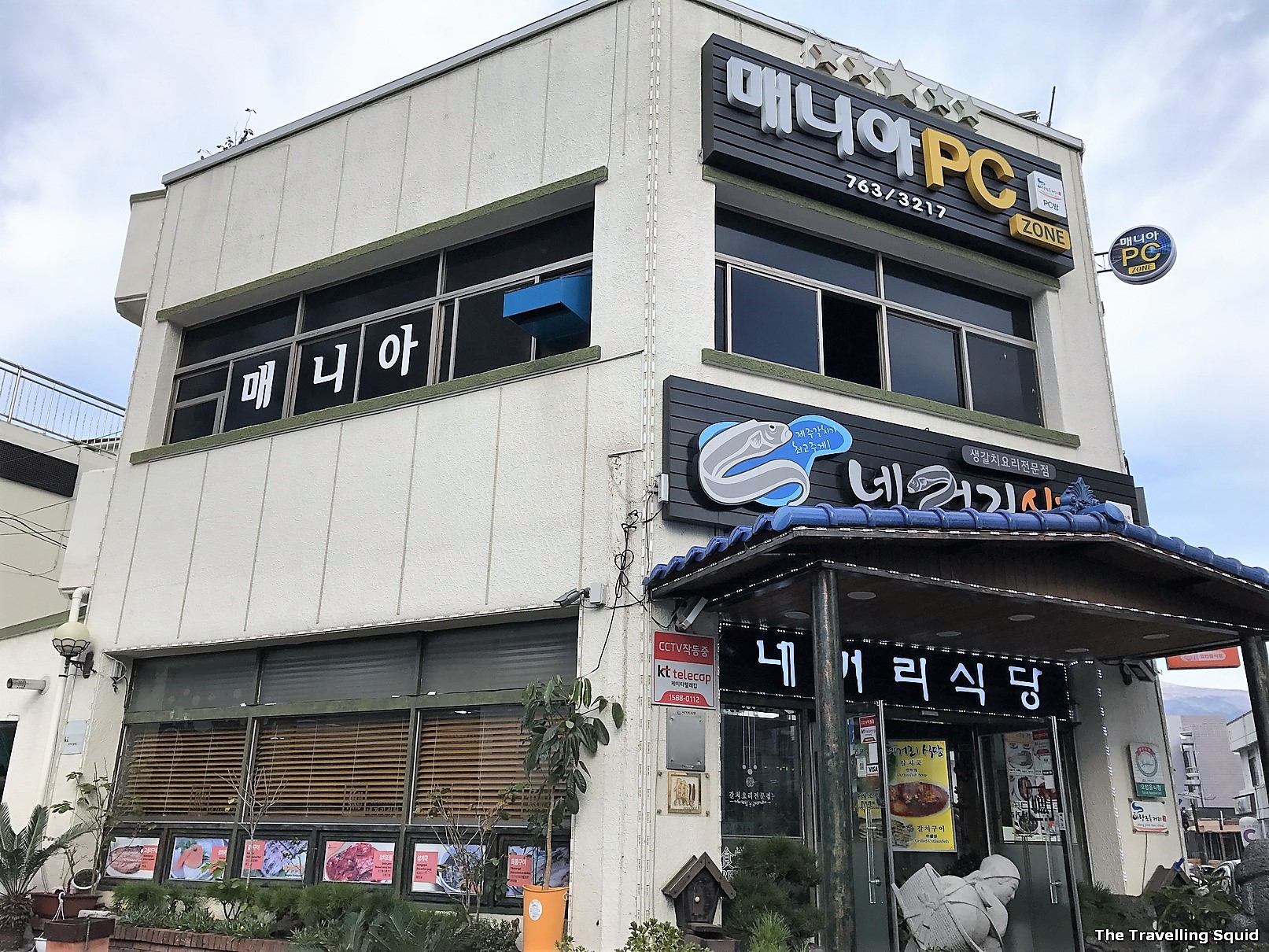 Like most hotels, Vistacay Hotel in Seogwipo Jeju comes with a restaurant. This was called, Chicken and Beer, which is a popular combination, possibly due to reference from a popular drama series, 'My Love from the Star'. It looked like a classy cafe but we did not dine there, as there were other more authentic, local options near the hotel.
Service
I realised that in Jeju, unlike Seoul, not many people spoke English, but we had little trouble conveying what we wanted to the hotel staff. They were pretty helpful and earnest, despite the language barrier.
Rooms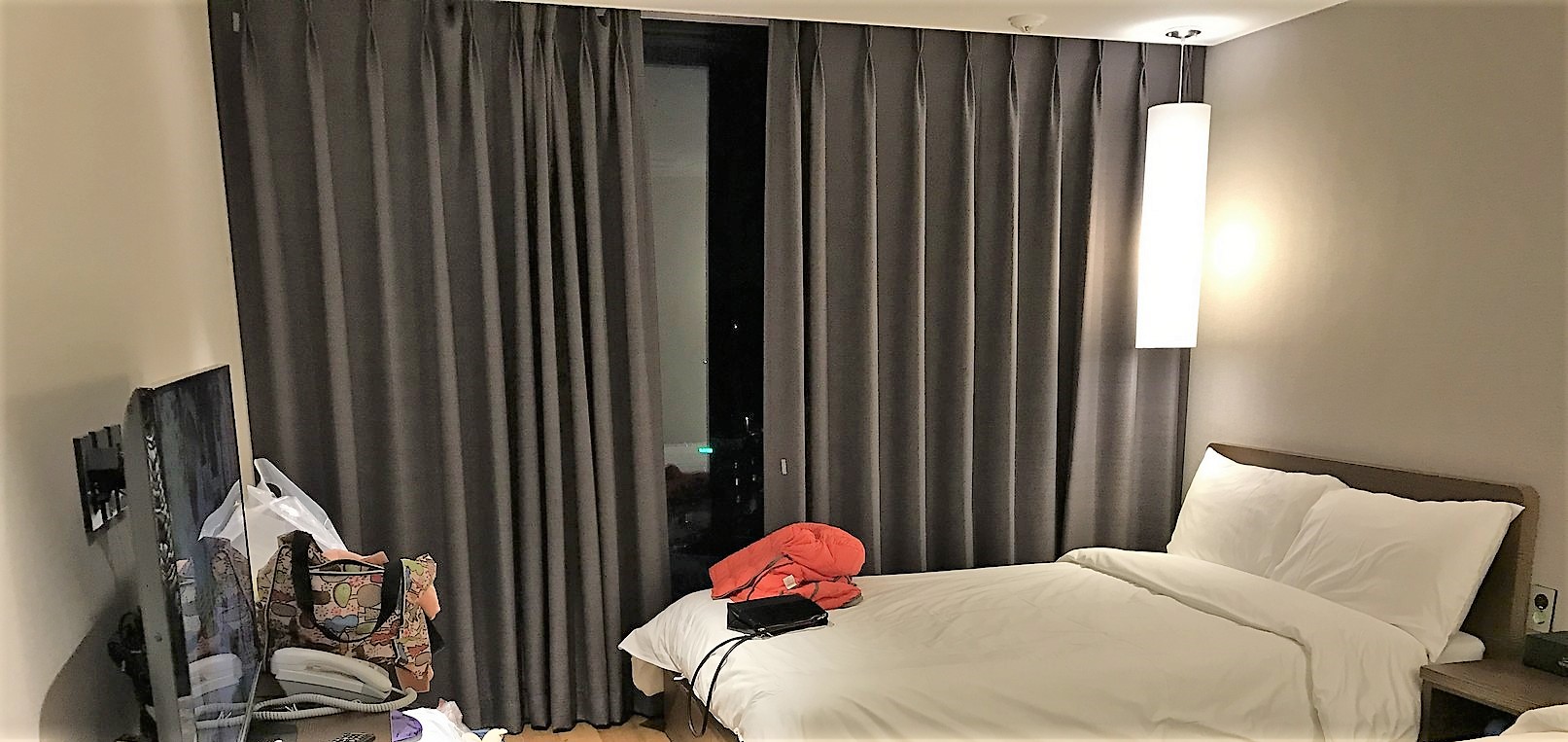 The room was slightly smaller, but acceptable. The queen-sized beds were very comfortable and the rest of the room was clean and neat. That's my basic requirement of a hotel room.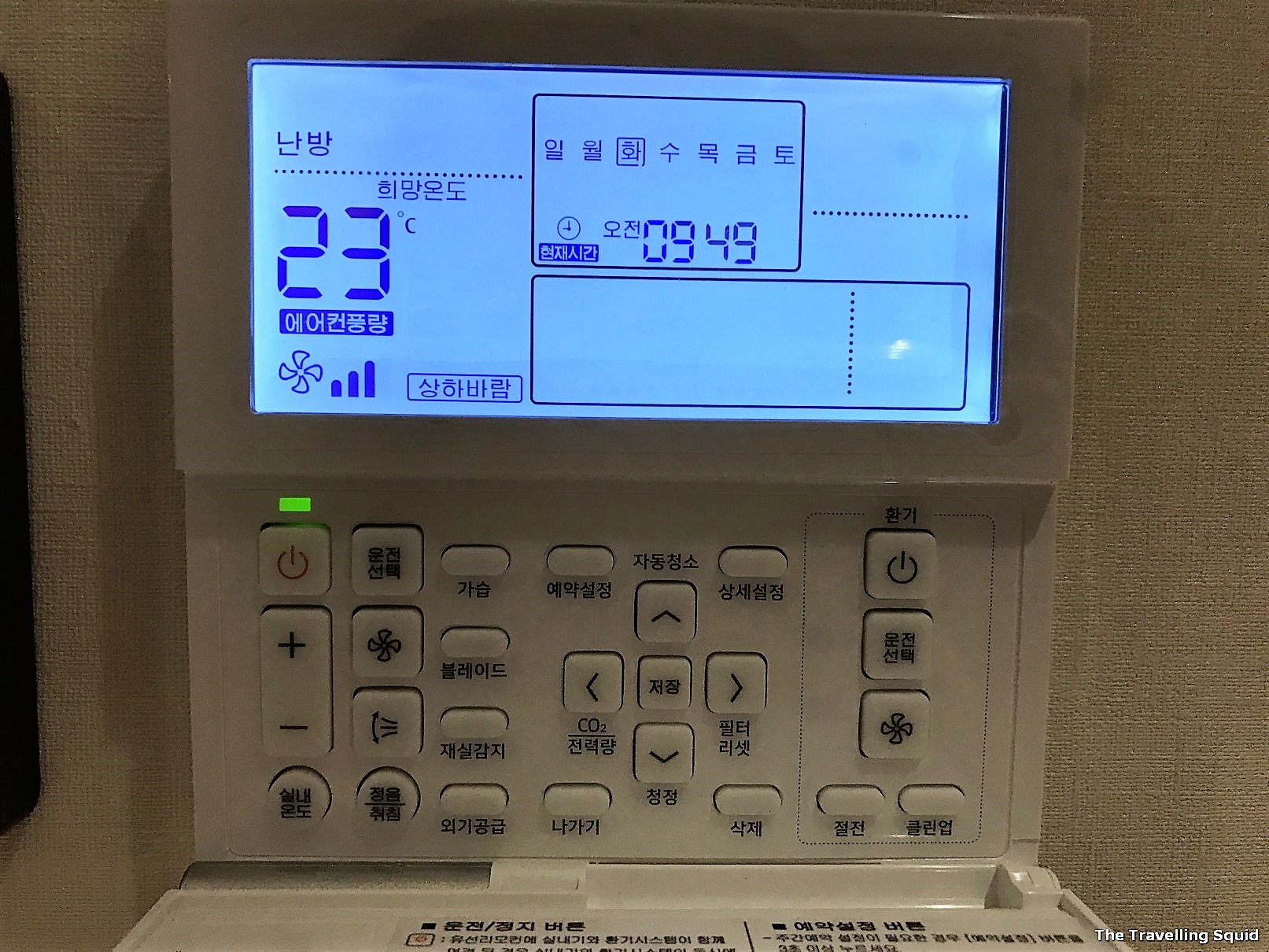 During our first night, we had some trouble adjusting the air conditioning, as it was getting a little stuffy. After fiddling with the thermostat for several minutes, we gave up and called the room service. A staff came up to our rooms shortly after. Once he adjusted the thermostat it was much better and we did have a comfortable stay.
The Travelling Squid's Take
We stayed at Vistacay Hotel in winter, and I was glad that it was sufficiently insulated. In comparison to the bigger one which my brother stayed in, I think this was a better option. The room was very new and the toilet was gleaming, so that felt good. I'd recommend that you stay at Vistacay Hotel in Seogwipo Jeju if you were to stay at Seogwipo in winter. Apart from the language barrier, the location is great and so are the rooms.
* * *
Review of Vistacay Hotel in Seogwipo Jeju
비스타케이 호텔 천지연
Address: 10-6, Gimjeongmunhwa-ro 41beon-gil
The hotel can be booked via major accommodation websites, such as Agoda and Booking.com.