Visit the Negeori Restaurant in Seogwipo Jeju for the freshest fish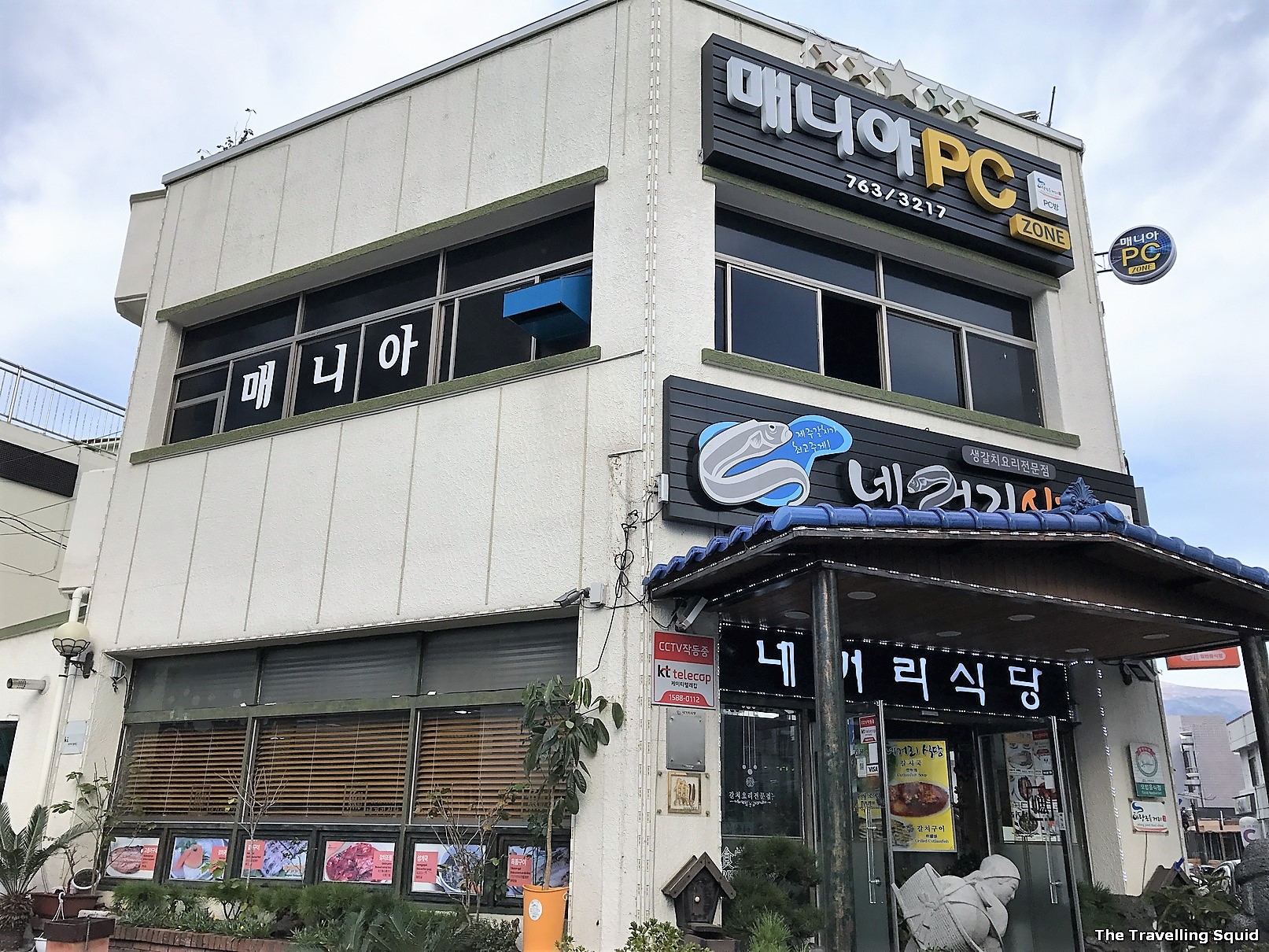 If you're planning to visit Jeju, head down to the Negeori Restaurant in Seogwipo Jeju for the freshest fish dish in South Korea. It's a bit of an exaggeration as I have not been to that many restaurants in South Korea, but the experience was a highlight during our time in there. (You can find the restaurant details at the bottom of this post.)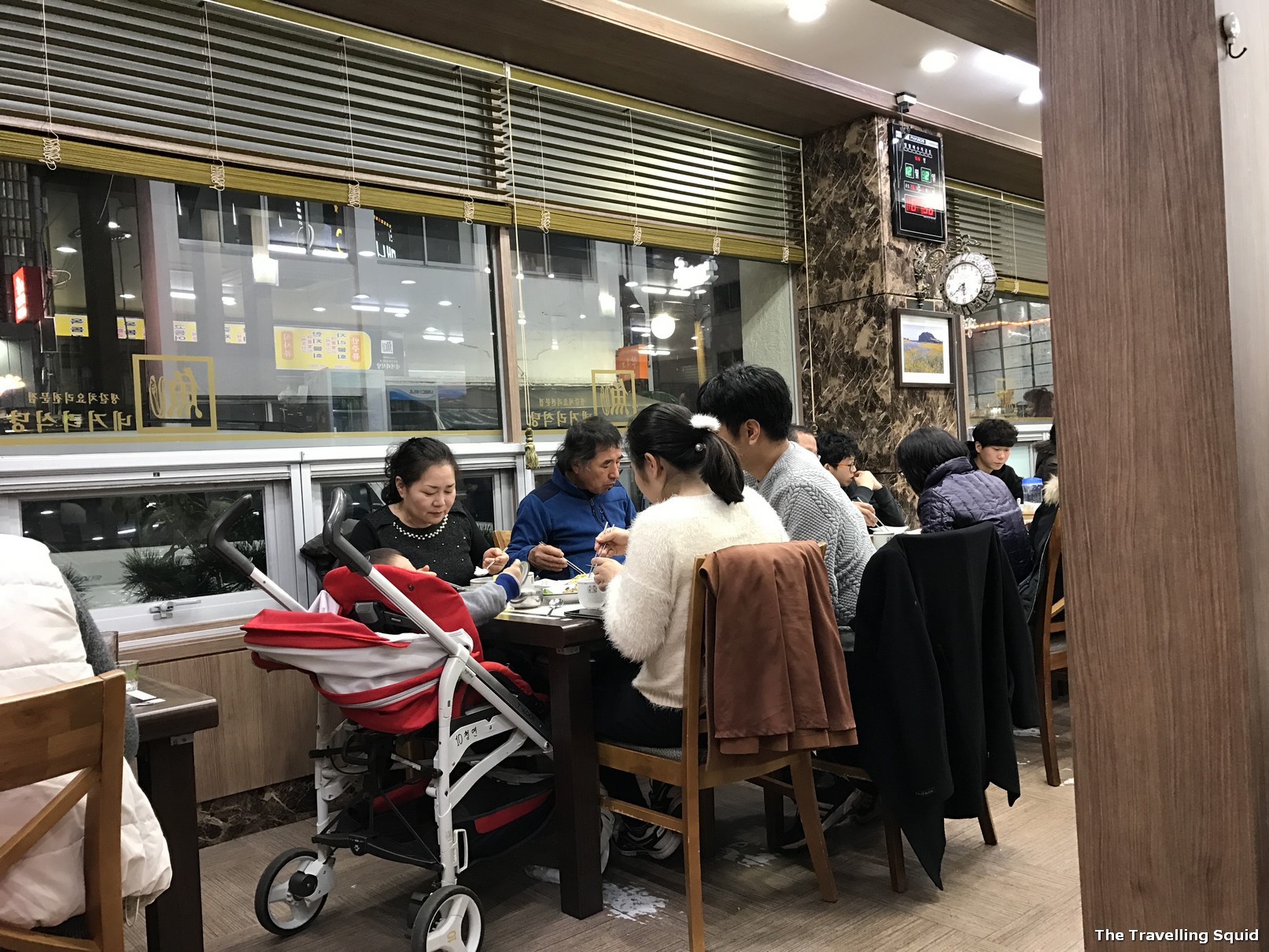 While giving a review of the hotel we stayed in, the Vistacay Hotel in Seogwipo Jeju, I mentioned briefly about a local fish restaurant we visited, which was a 5-min walk from our hotel. I recalled that the streets near our hotel were empty, but this restaurant was packed. Korean families, groups of men hanging out and young people were there, sipping shots of soju, but more importantly, having the restaurant's signature dish – the hairtail fish.
If you're not familiar with the hairtail fish, it's actually known as the sword fish, which is eaten as sashimi in Japaenese cuisine. According to Wikipedia, the largest catches are found in China, South Korea and Japan.
In Korea, the largehead hairtail is called "갈치 (Kalchi):sword fish",in which "갈(Kal)" means sword and "치(chi)" means fish, and is popular for frying or grilling. Its flesh is firm yet tender when cooked, with a moderate level of "fishiness" to the smell and a low-level of oiliness. The largehead hairtail is also notable for being fairly easy to debone.
The hairtail fish comes in forms – there's a soup version on the menu, it could be grilled or braised. We ordered the braised hairtail – it looked spicy, and we were in for a challenge. It cost 35,000 won for a small plate (sufficient for two), and 42,000 won for a large one.
The sides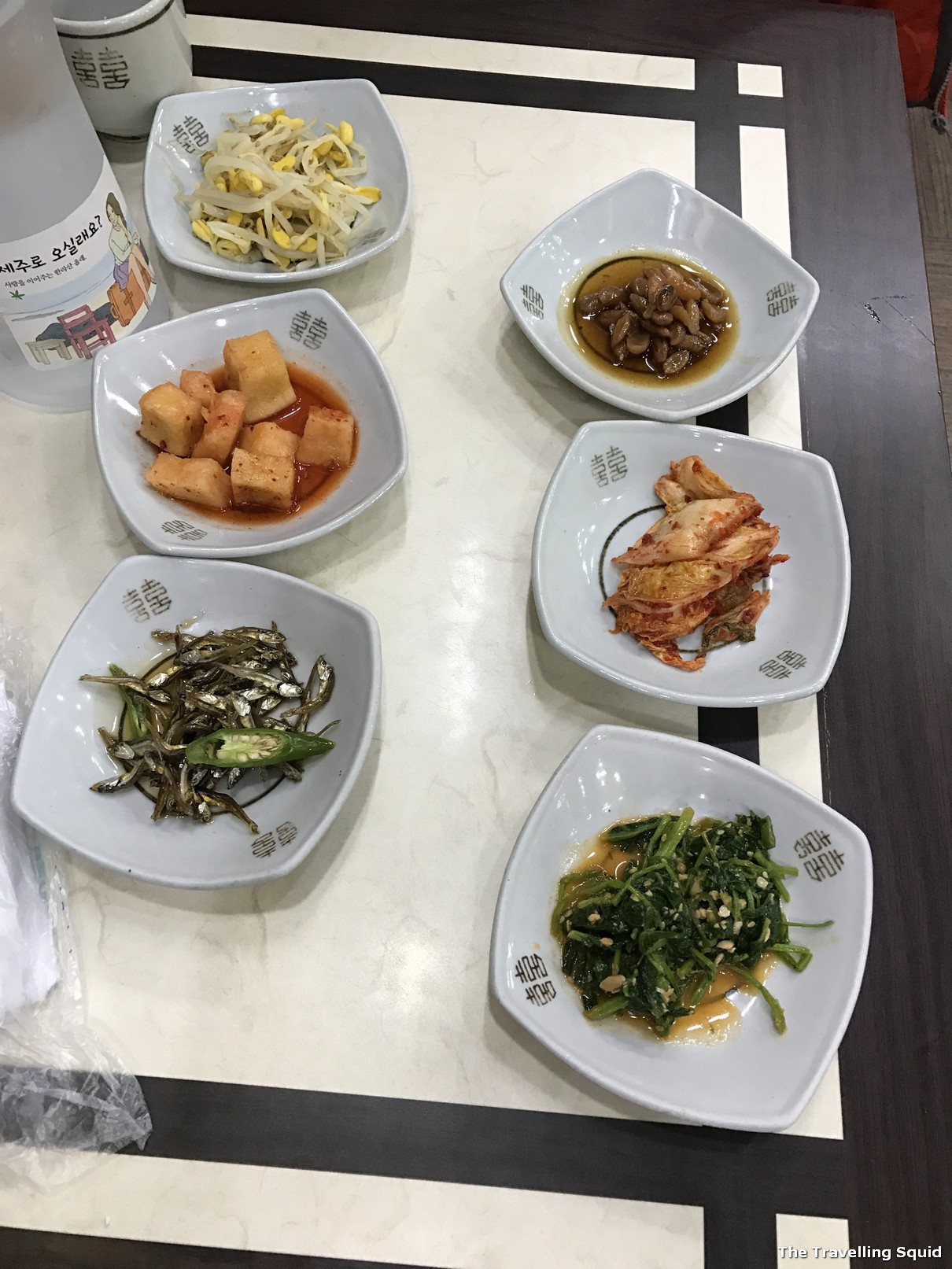 I must say that the sides are rather impressive too. We were so hungry from the tour that day (after an uninspiring abalone porridge lunch), that we ate up the first round of sides before the main dish came. The staff did a refill for us when the main dish came.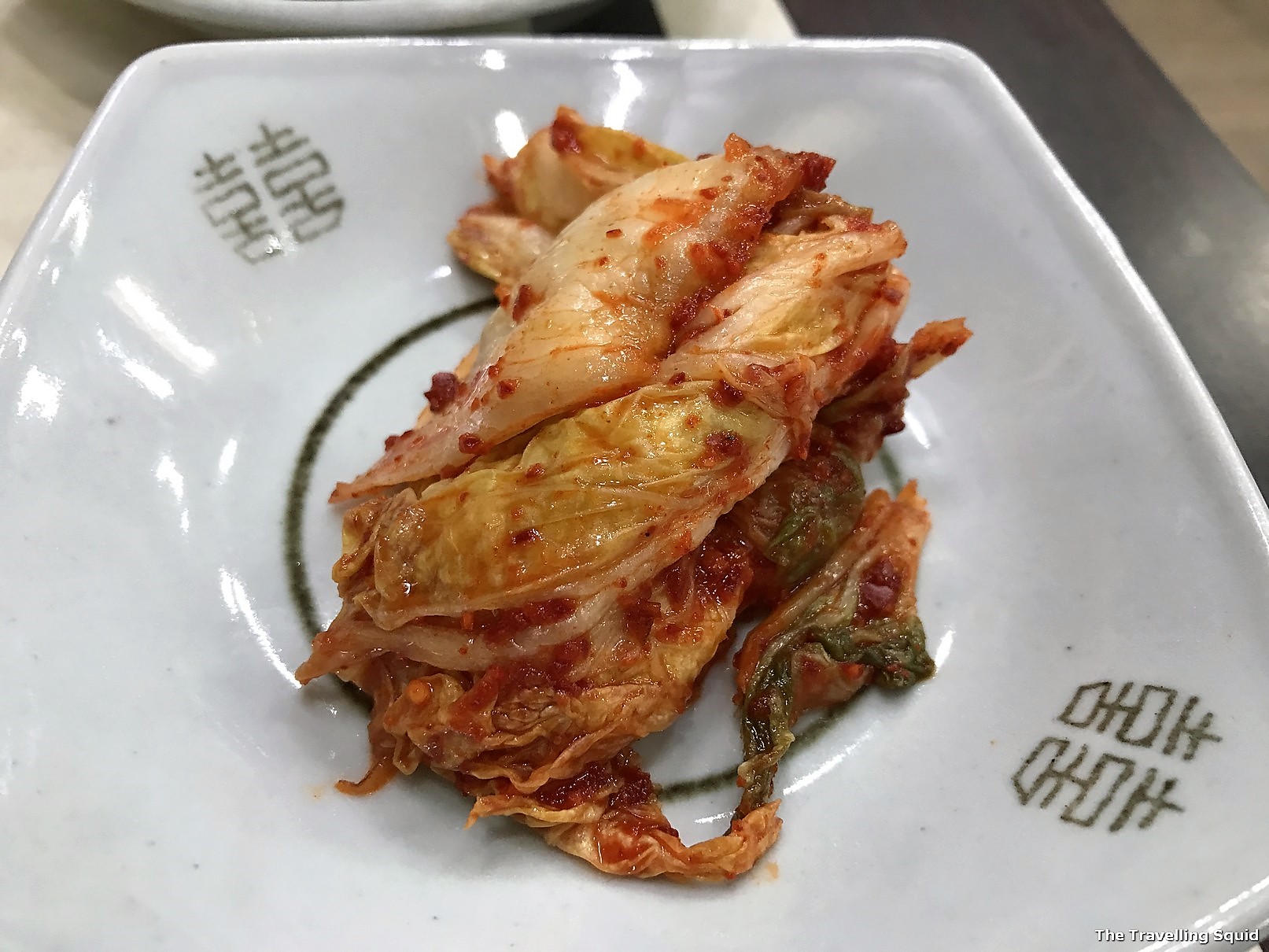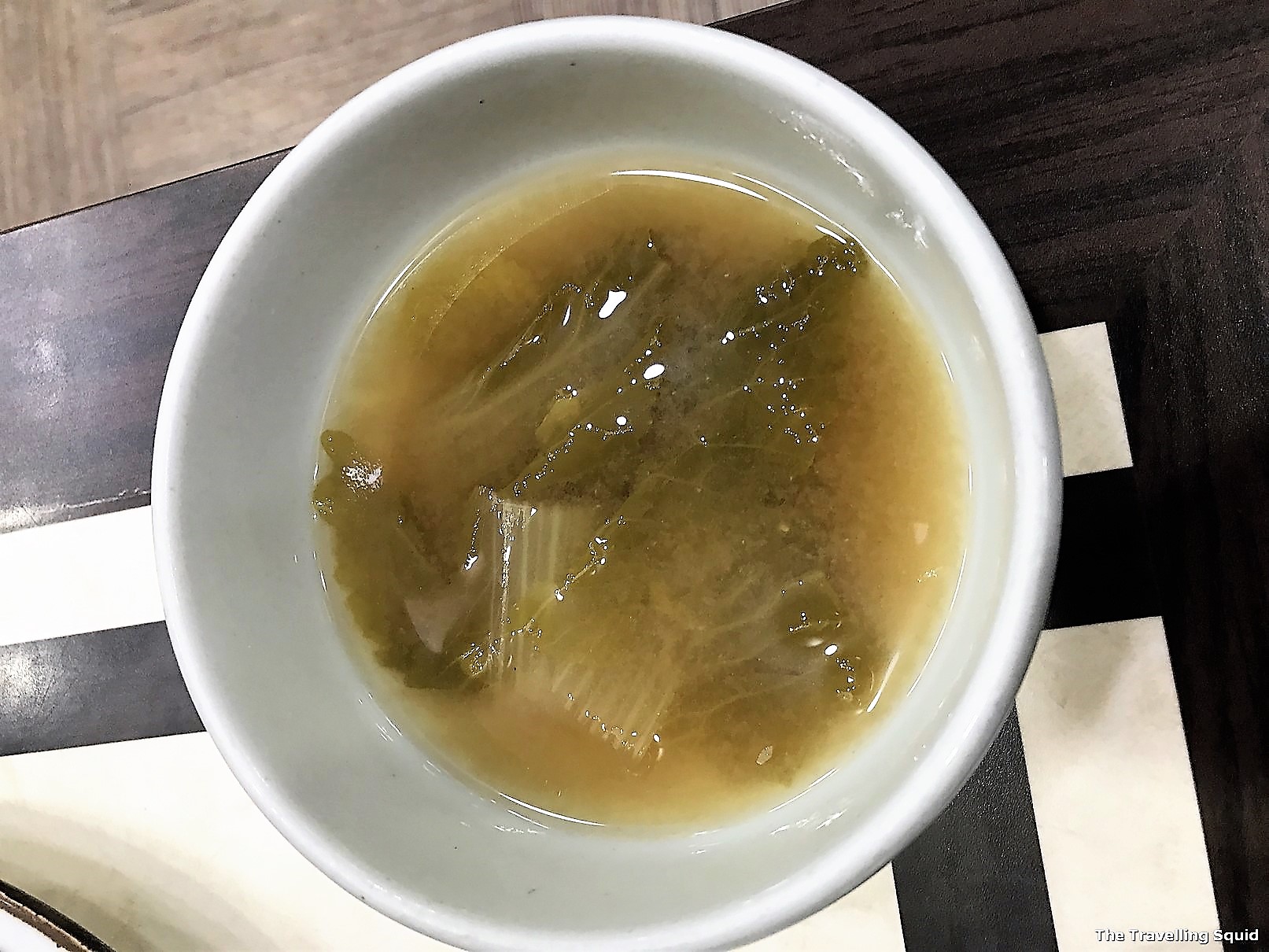 The Braised Hairtail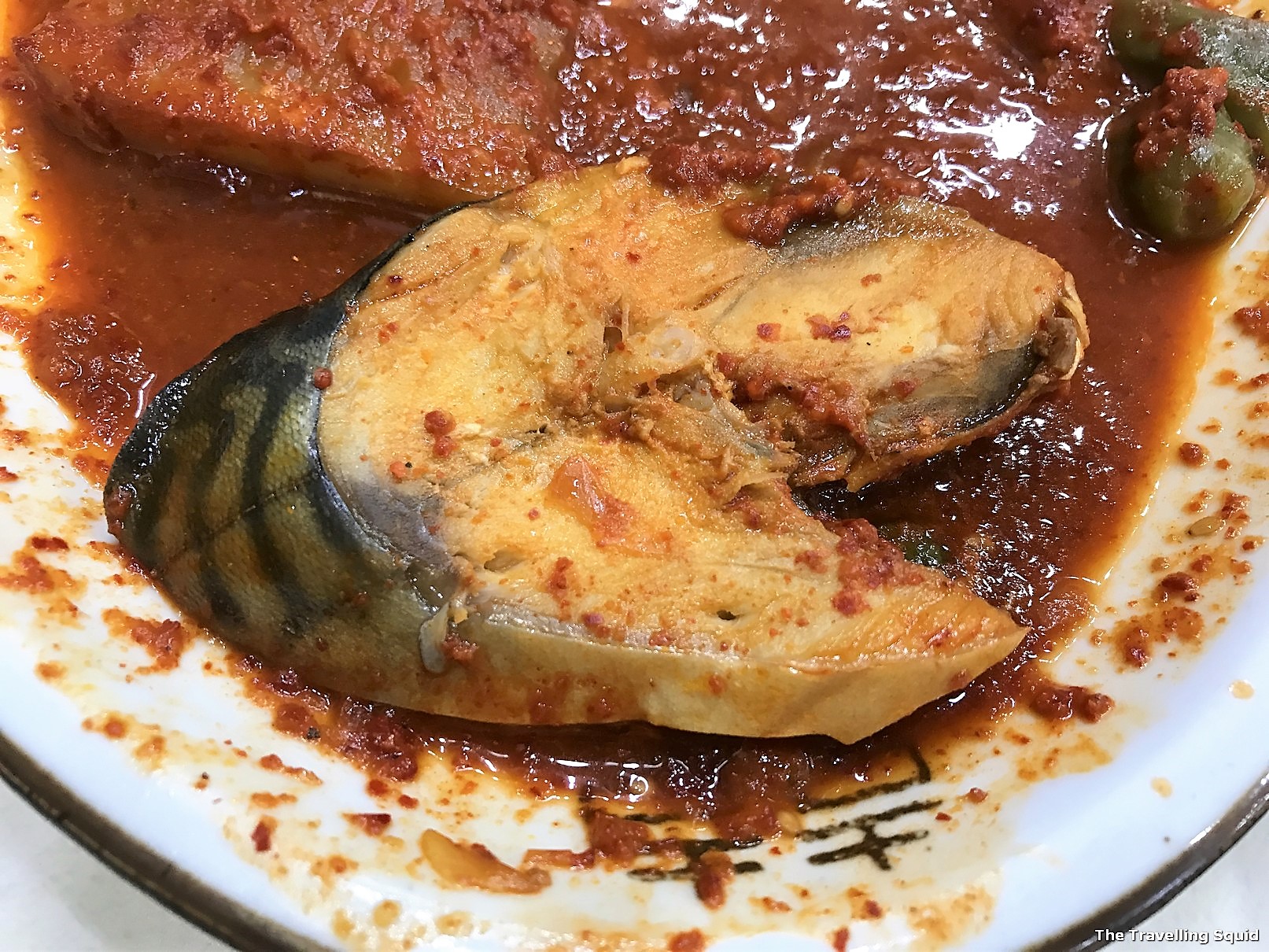 We absolutely fell in love with the braised hairtail fish. I was so pleased to see its striped skin gleaming amidst the sauce. That's a sign of how fresh it was. The meat was lightly seasoned and went perfectly well with the sauce which was a little spicy. It really complemented the Korean white rice which came together with the dish.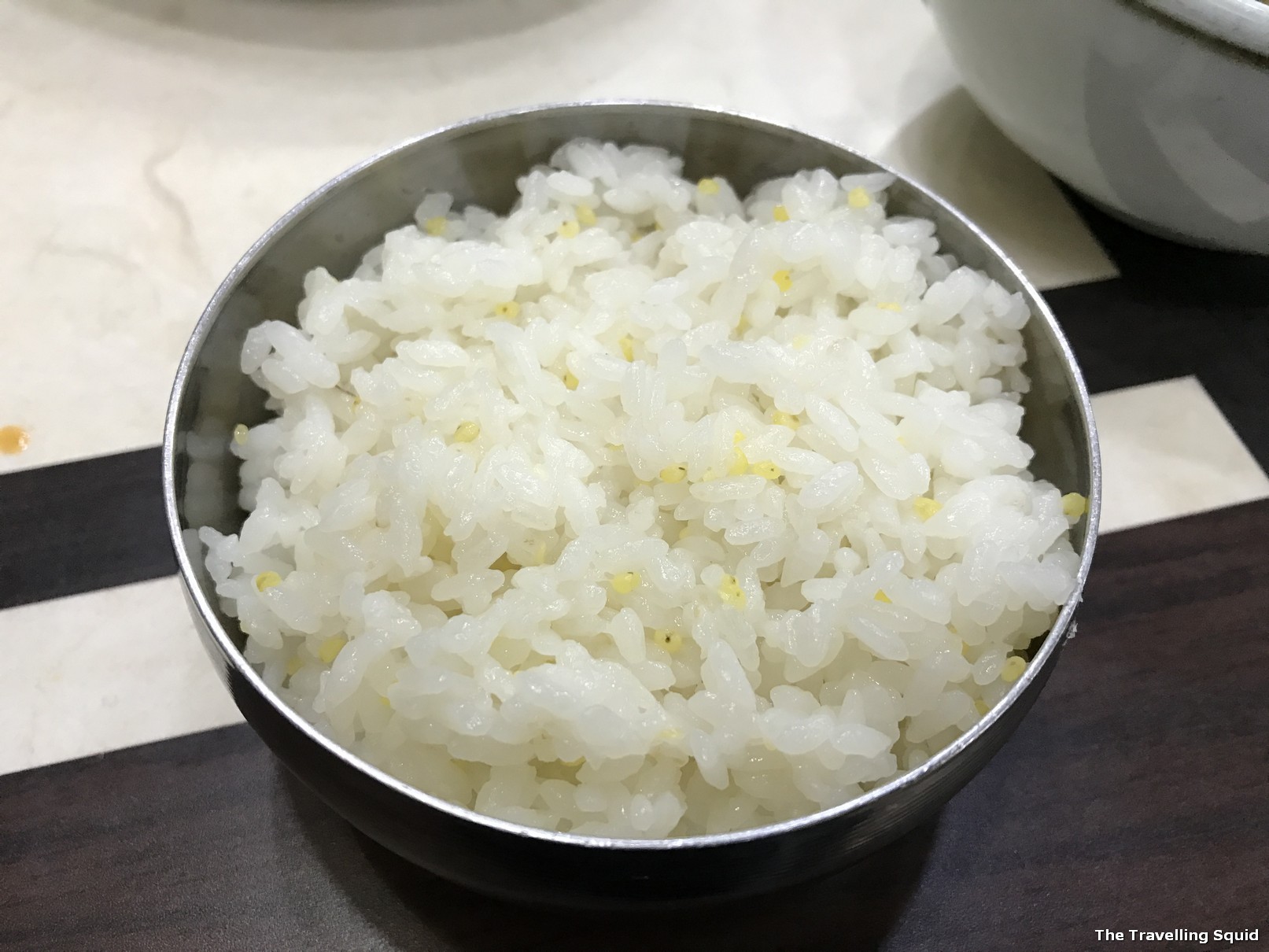 The meat wasn't just fresh, I would go as far as to say that it was creamy, the kind of taste that melts right into your mouth. Amidst the bones, each mouthful was a delight. I have not felt that way in a while. Not with fine-dining or eating at high-end restaurants.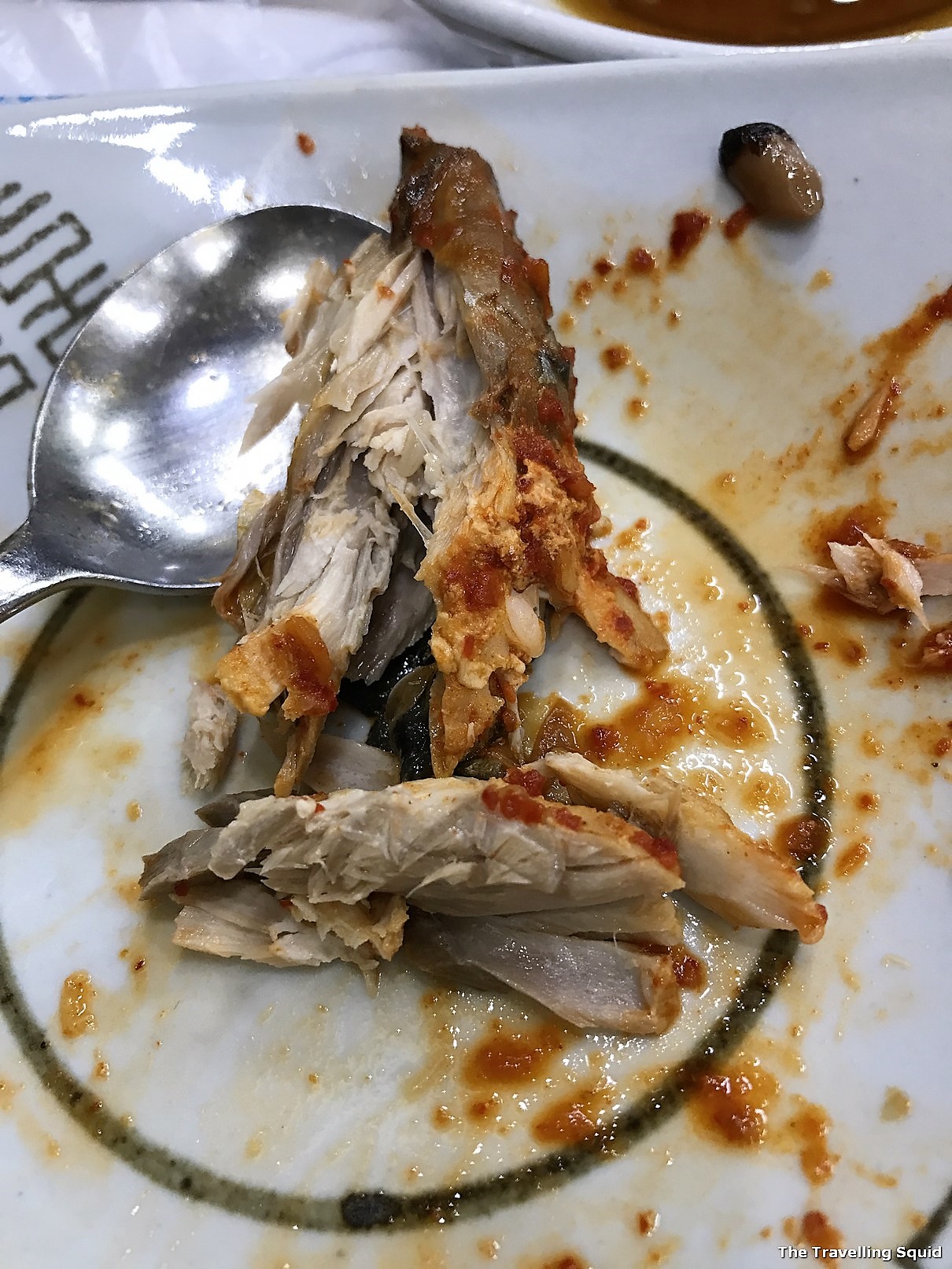 And it was not expensive. We paid a total of 35,000 won (SGD42.50/ USD30) for the braised hairtail fish which was just nice for two, and it was much cheaper than what we could have got in Singapore.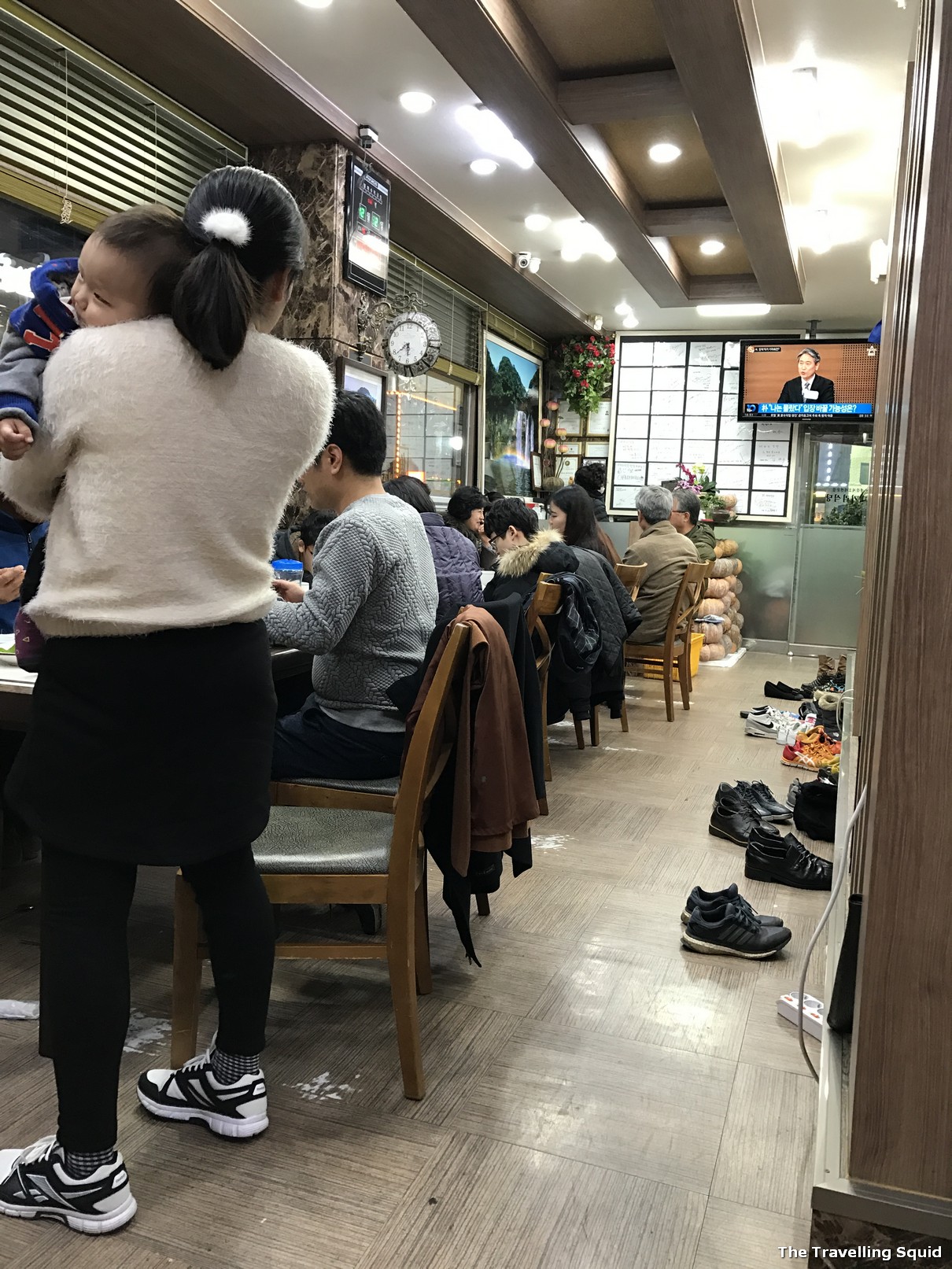 The Travelling Squid's Take
Unfortunately, our meal at the Negeori Restaurant in Seogwipo Jeju was our last in Jeju. I'll encourage you to have your breakfast there to try more items on their menu. (They are open at 7.30am!) They do a good fish soup too, based on the Korean reviews I have read online.. I was a tad worried that there would not be sufficient seating spaces for us, as the restaurant was packed. But they did have space for two. If you're in a bigger group, try to go during off-peak hours.
The Negeori Restaurant in Seogwipo Jeju did make up for the abalone porridge we had earlier. It was a serendipitous find, and even if you do not stay at Hotel Vistacay, it's still worth a visitas it's a 10 min walk from the main street of South Jeju.
Have you been there? Drop a comment in the box below with your thoughts!
* * *
Negeori Restaurant in Seogwipo Jeju (네거리식당)
Google search URL (for Maps/ Photos etc): https://goo.gl/2VHjjq
Opening hours: 7:30AM–10PM
Address: 310-40 Cheonji-dong, Seogwipo, Jeju-do, South Korea
Tel No: +82 64-762-5513