Visit the Asoviva Dining Bar in Danang for Japanese bar snacks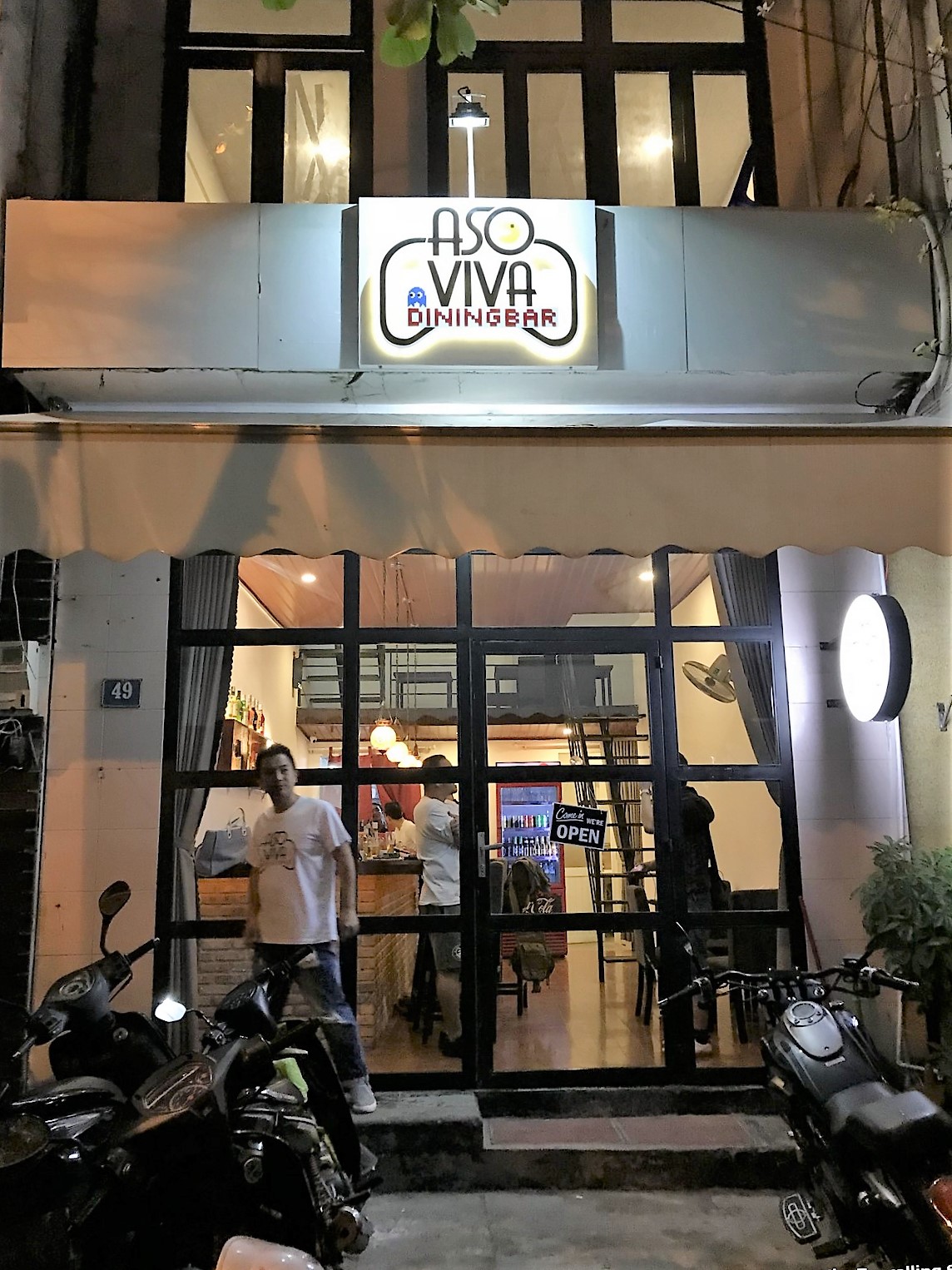 We visited the Asoviva Dining Bar in Danang after our steamboat dinner. It was a short 10 minute walk from our accommodation, Avora Hotel.  The dining bar spans two stories, with the upper floor being a 'game room' of sorts. When we arrived at about 10pm, a group of Japanese customers were finishing their FIFA game, which was projected on the wall.
I ordered a Larue Beer, interested to know how it would measure up to a similar brand with a mascot, the tiger. Unfortunately, Larue Beer paled very much in comparison to Tiger Beer – there was hardly any flavour or malt in the beer. Tiger Beer was way better.  Friend S ordered a cocktail which was alright. I personally enjoyed the complementary peanut mix with anchovies. It was lightly salted and yet crunchy and flavourful – the perfect bar snack.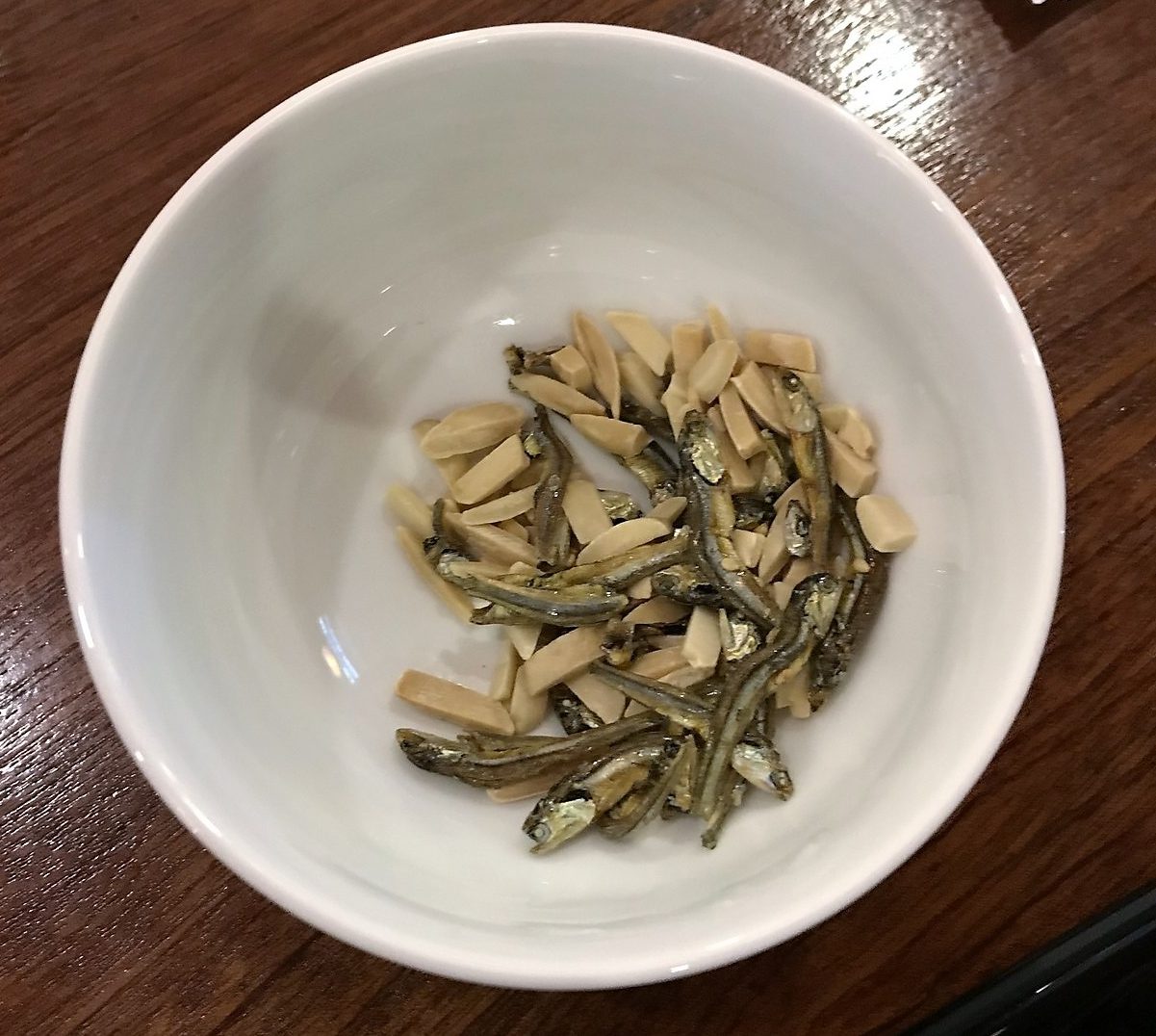 We later discovered that the Asoviva Dining Bar in Danang is actually run by a Japanese. The owner so happened to be at the bar area when we were there, and offered us Japanese snacks. We were about to leave after our first drink, but decided to order a pint of draft Tiger instead, to have it with the snacks.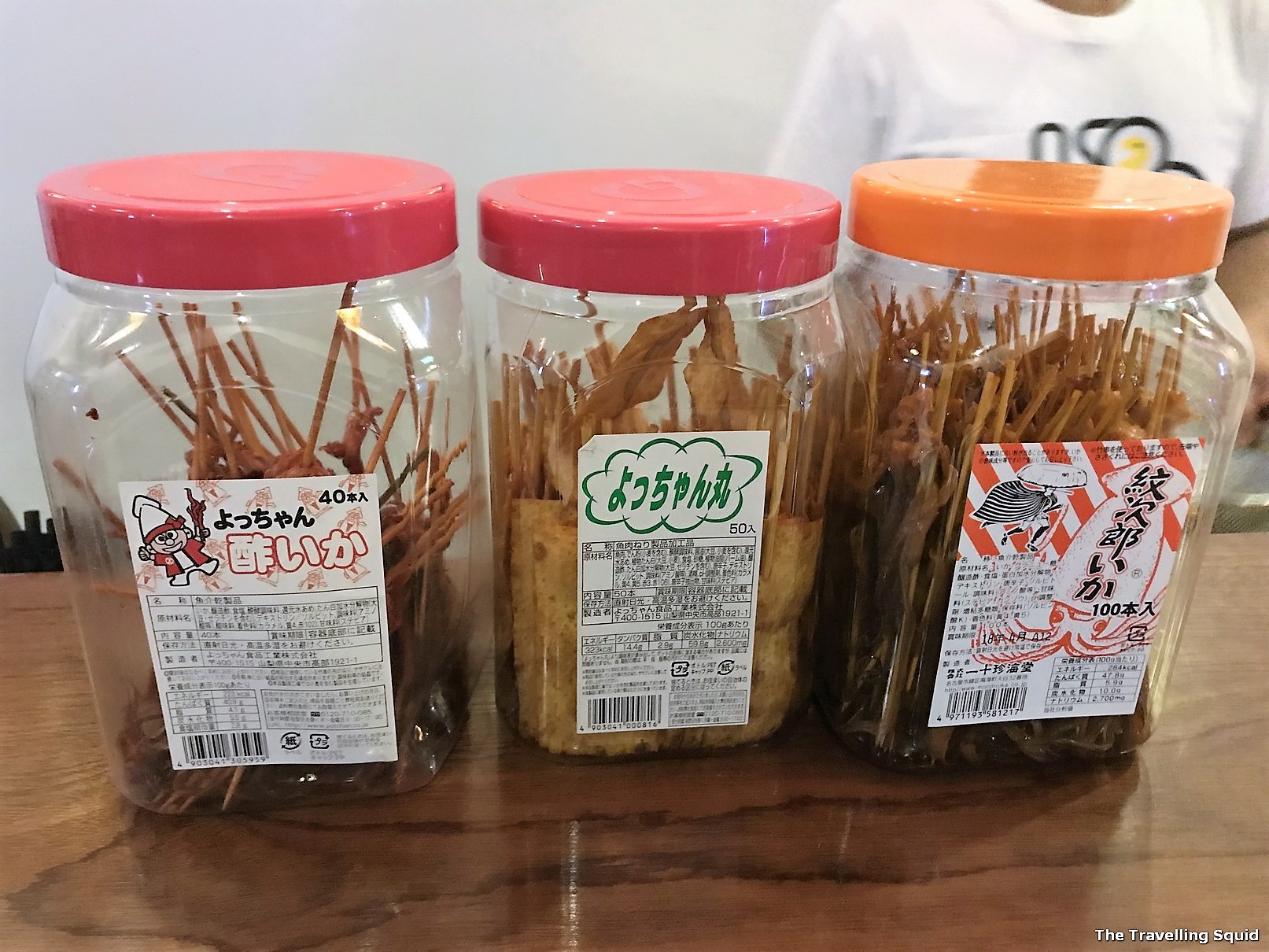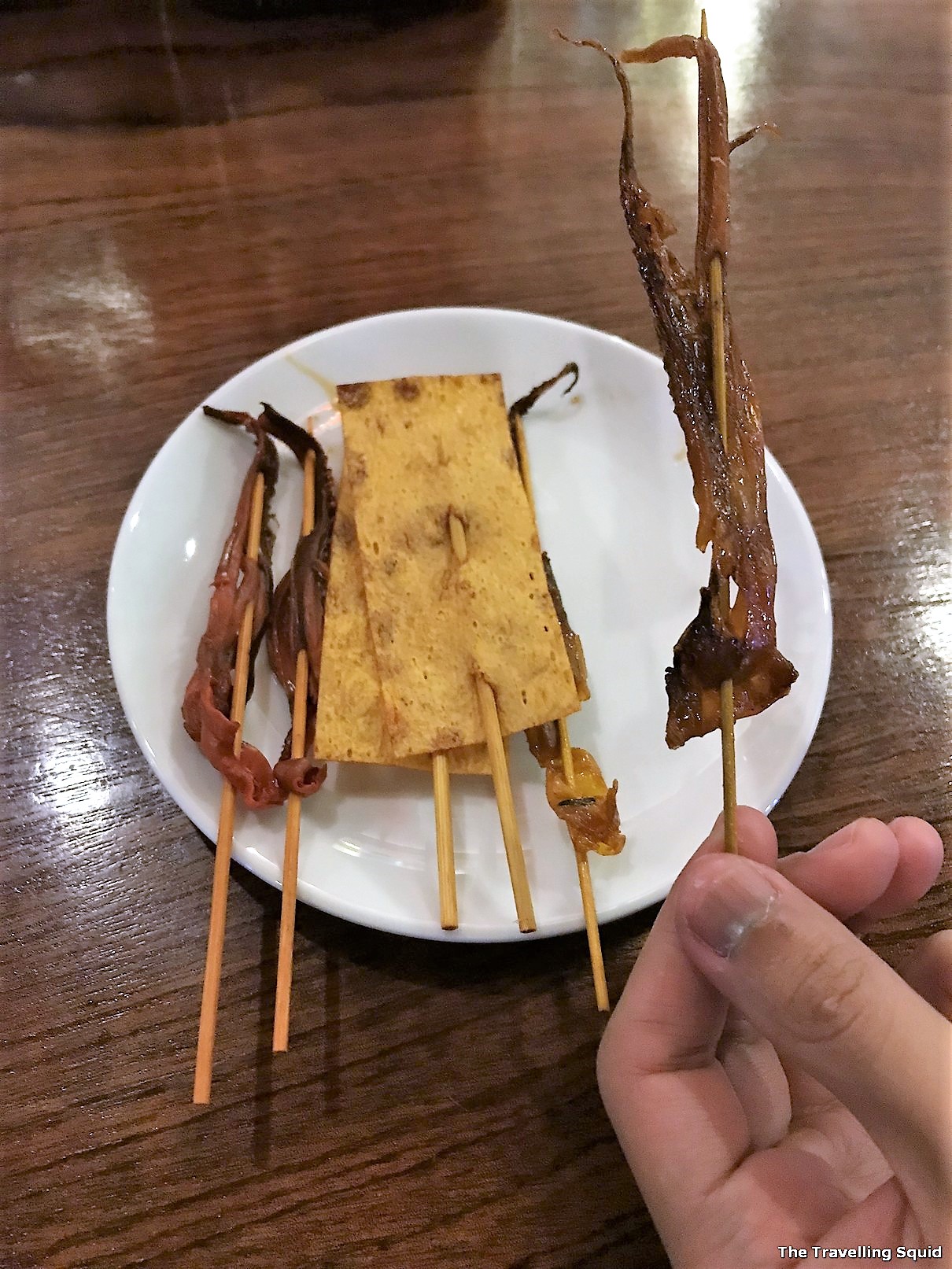 I later realised that these snacks can I actually be found at Don Don Donki in Singapore. They are probably made in Japan. The acidic and savoury notes went very well with beer. Over drinks, we chatted with the bar-tender, who is from Osaka. He used to work in Singapore, at Marina Bay Sands. He was really nice and gave us a restaurant recommendation at Soul Kitchen near Hoi An, after learning that we were planning head there the next day.
Very clean restroom
If you're looking for a restroom, Asoviva has a really clean one. According to Friend S, the Japanese keep the restrooms really clean – and that was true indeed.
The Travelling Squid's Take
Given its Japanese roots, I think Asoviva Dining Bar in Danang has a lot of potential, if they were to serve Japanese alcoholic beverages. For beers, they could serve Kirin, Sapporo, or Suntory Premium Malt. Together with a few good sakes, I think they would have a very strong value proposition. Instead of offering Larue, other local Vietnamese beers such as Saigon Beer would have been more than welcomed.
Do pop by the Asoviva Dining Bar in Danang when you have the chance – the bar snacks are just delish.
***
Asoviva Dining Bar in Danang
Address: 49 Yen Bai | Phuoc Ninh, Hai Chau Dist., Da Nang, Vietnam
Phone: +84 126 499 2045