Interesting Eats – Having Fideua at La Barraca in Madrid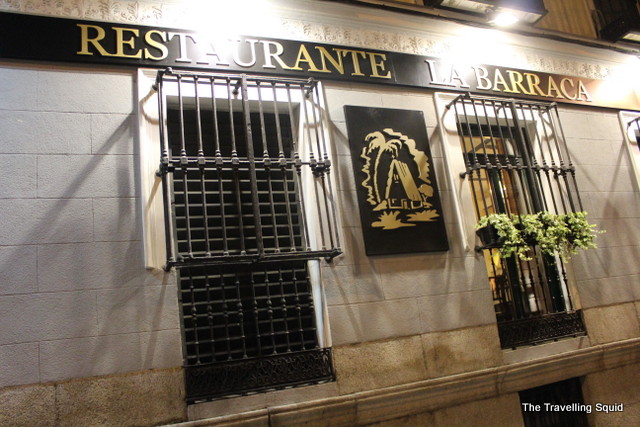 La Barraca was an unintentional stop we made in Madrid. We were looking to try fideua, a Catalan dish similar to that of paella, only that vermicelli is used instead of rice. For Asians used to thinking of vermicelli as long transparent strands of noodles, the vermicelli used is yellow, and it comes in a curved-shape that resembles a macaroni.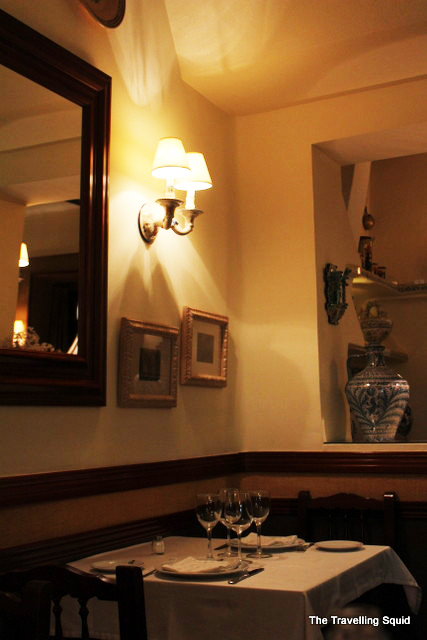 La Barraca is located in the centre of Madrid, a 5 minute walk from the main shopping street, Grand Via. It was pretty packed when we arrived at 8pm in the evening, therefore it would be good if you were to make a reservation beforehand.
Food
Olives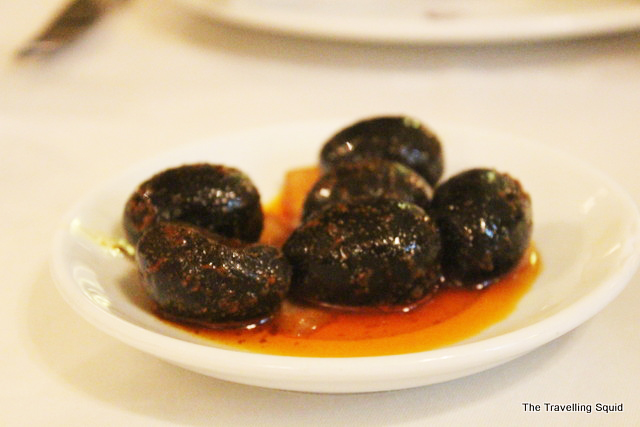 Bread with Cheese Dip
The cheese dip went very well with the bread. There was something in there that made it different from other cheese dips – perhaps it was a special type of cheese.
Fideua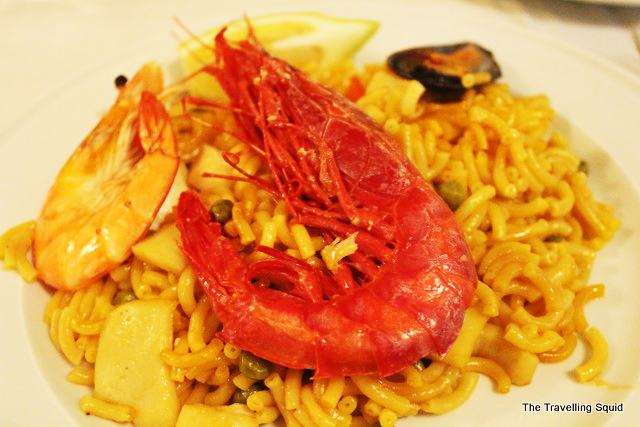 I found the fideua to be quite decent. It was tasty, with a tinge of seafood flavour but it paled in comparison with the seafood paella we had at Can Ros in Barcelona. While the portions at Can Ros was smaller, the paella exuded more delicate flavours from the sea and the ingredients used were fresher. The fideua was served in a very large pan, and was dished out onto serving plates. The fideua had the right mix of ingredients – not too much pasta and too little meat. The seafood was decently fresh and the lemon slice was a nice touch to spice up the dish.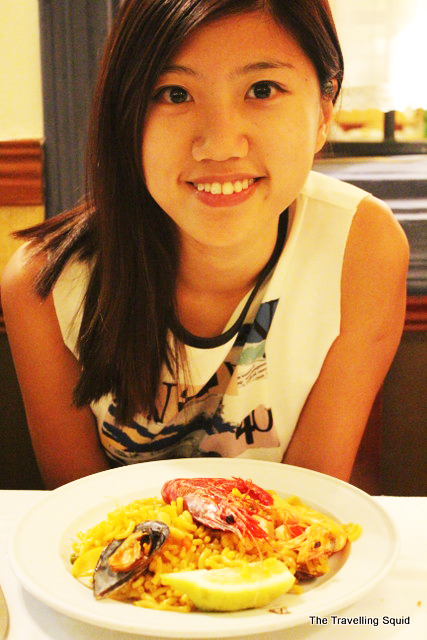 That being said, I found the restaurant's serving culture to be a tad strange – the staff would dish out portions of fideua onto our plates. After the third serving, the staff removed the pan even though there was a substantial portion of fideua remaining, without informing us. It did seem to be a waste of food, especially if the portions were going to be thrown away.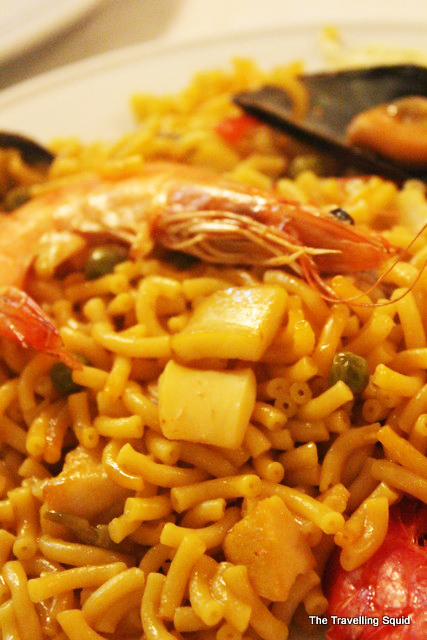 Service
La Barraca has a wide floor space and caters to large number of patrons. I remembered the service being extremely slow. It took us a long time to order, for plates to be cleared and for the bill to come. Not the best thing when you're having dinner at 9pm, which is considered late for Singaporeans.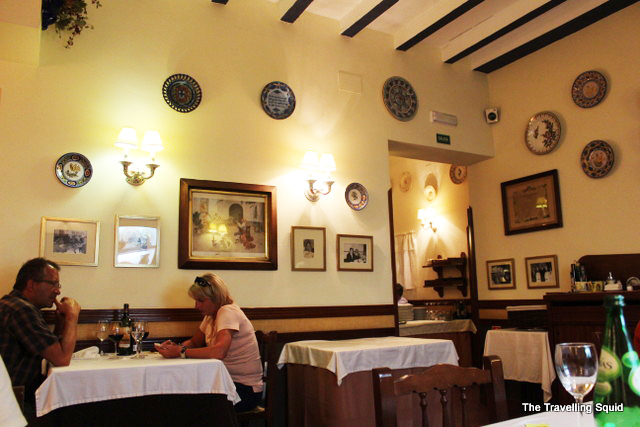 The Travelling Squid's Take
While the food was a tad pricey – €29 per pax for a pan of fideua, the portions were huge. If you're famished, be sure to let the restaurant staff know to put a hold on the pan or it would have been cleared before you can finish.
La Barraca serves decent food though it did appear to be a tad commercialised. For something more authentic, I'd choose La Tragantua in Madrid anytime.
Hope you enjoyed the review and feel free to drop a comment if you've been to La Barraca before!
* * *
About La Barraca in Madrid