Visit Holic Coffee for Vietnamese coffee in Danang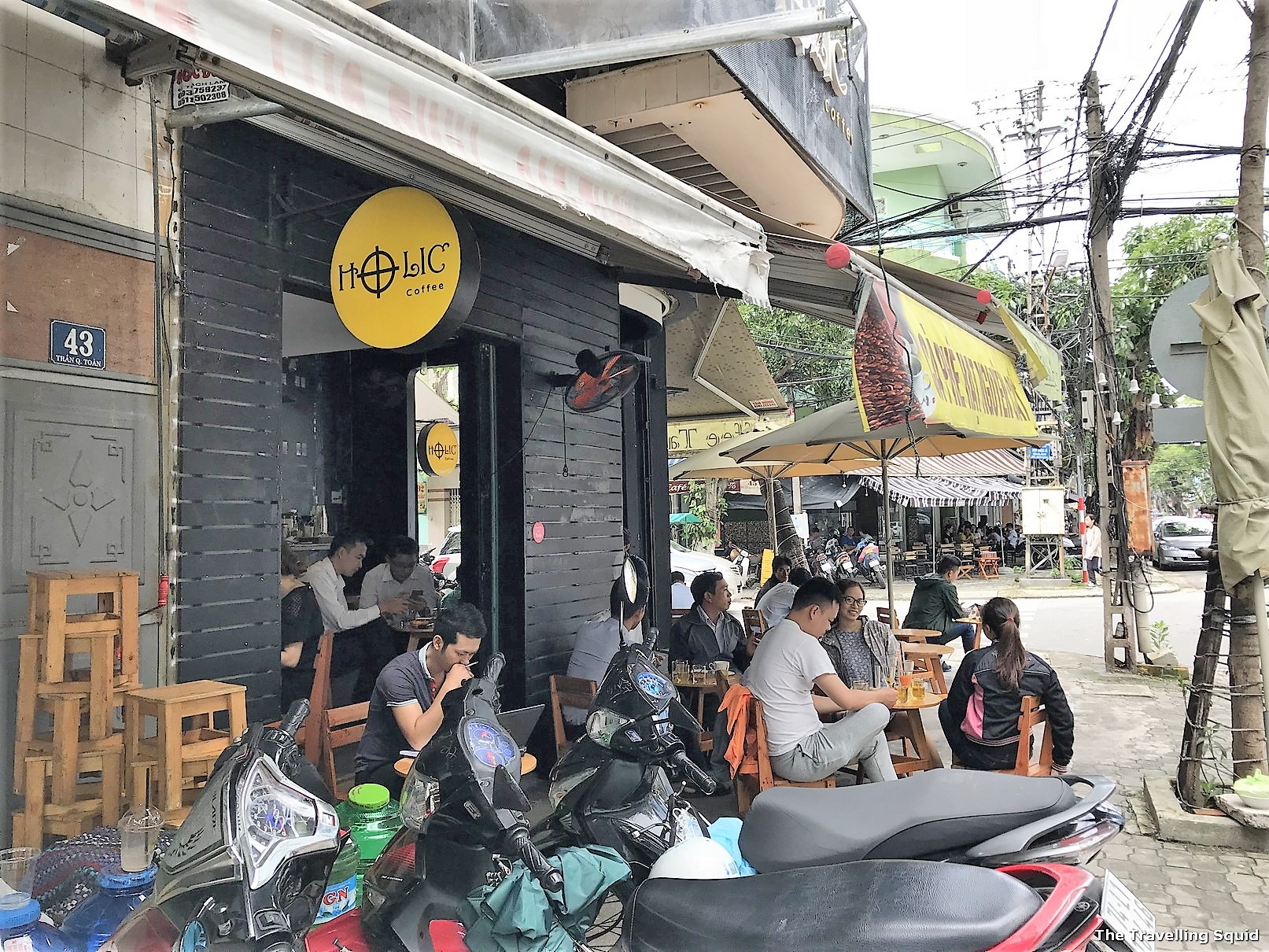 If you're looking for a place to have Vietnamese coffee in Danang, Holic Coffee might just be the place for you. We stayed at the Avora Hotel in Danang and were surrounded by several cafe options, including that of the ubiquitous coffee chain, Highland Coffee. But we chanced upon Holic Coffee and really enjoyed our experience. Holic Coffee made us a good cup of aromatic Vietnamese Coffee. I like that it wasn't too sweet, and the coffee and condense milk ratio was balanced. Here's why you should visit Holic Coffee for Vietnamese coffee in Danang.
Location
Holic Coffee is located in downtown Danang, a 5 minute walk from our hotel and the waterfront. It's also near several food shops such as the  delicious steamboat that we had on the first night, the pho we had for breakfast, and the Japanese Asoviva Dining Bar where we had drinks in the evening. Both cafes in the area had quieten down by 10am in the morning – I'm guessing the office crowd had their coffee fix much earlier, but Holic Coffee was still crowded at 10am when we got there. We looked for seats outside, which overlooked the street. It was actually a great people-watching experience – a good way to immerse in the chill atmosphere of Danang. Holic Coffee is located next to the traffic junction – making it a great place for watching the world.
Ambience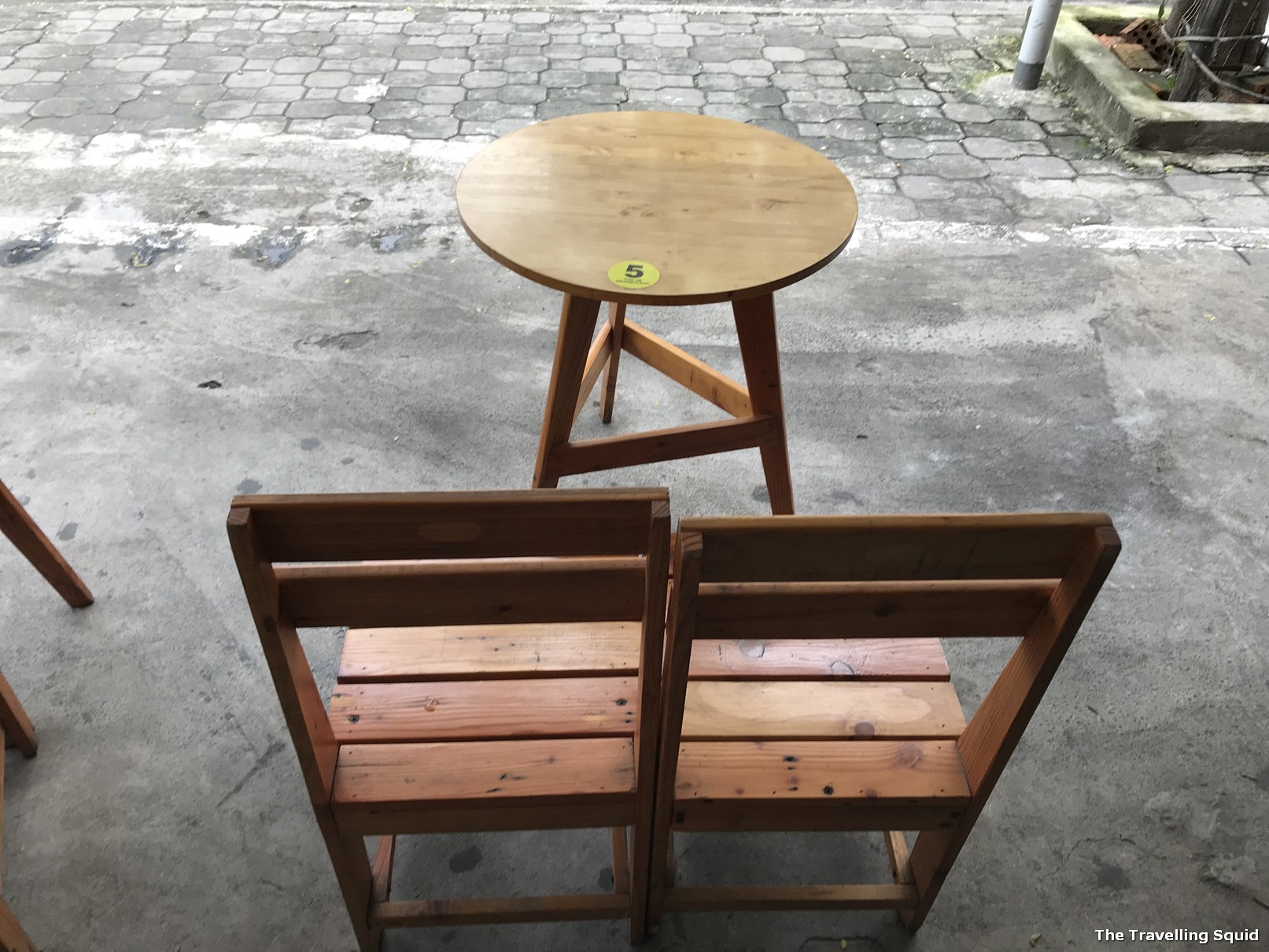 The interior of Holic Coffee is pretty small, it sits at most 12 people and the rest of the seats come in the form of little small chairs and tables located outside. I recalled my first experience trying a Vietnamese 'Starbucks' in Hanoi. The experience was very memorable because not only was the coffee good, the lotus tea was simply delicious – we had cups and cups of it while sitting on little chairs in a dingy shophouse. The staff at the coffee place were warm and friendly, given that we were quite unfamiliar with the menu and didn't know the language.
Holic Coffee reminded me of that experience. It's better furnished and apart from serving traditional Vietnamese Coffee, they serve European coffees as well, such as long blacks, cappuccino and lattes. I recalled seeing an espresso machine in the shop.
The Drinks
The drinks menu is quite comprehensive. Apart from the drinks below, I have seen people ordering Horlicks and iced lemon tea.
Vietnamese Coffee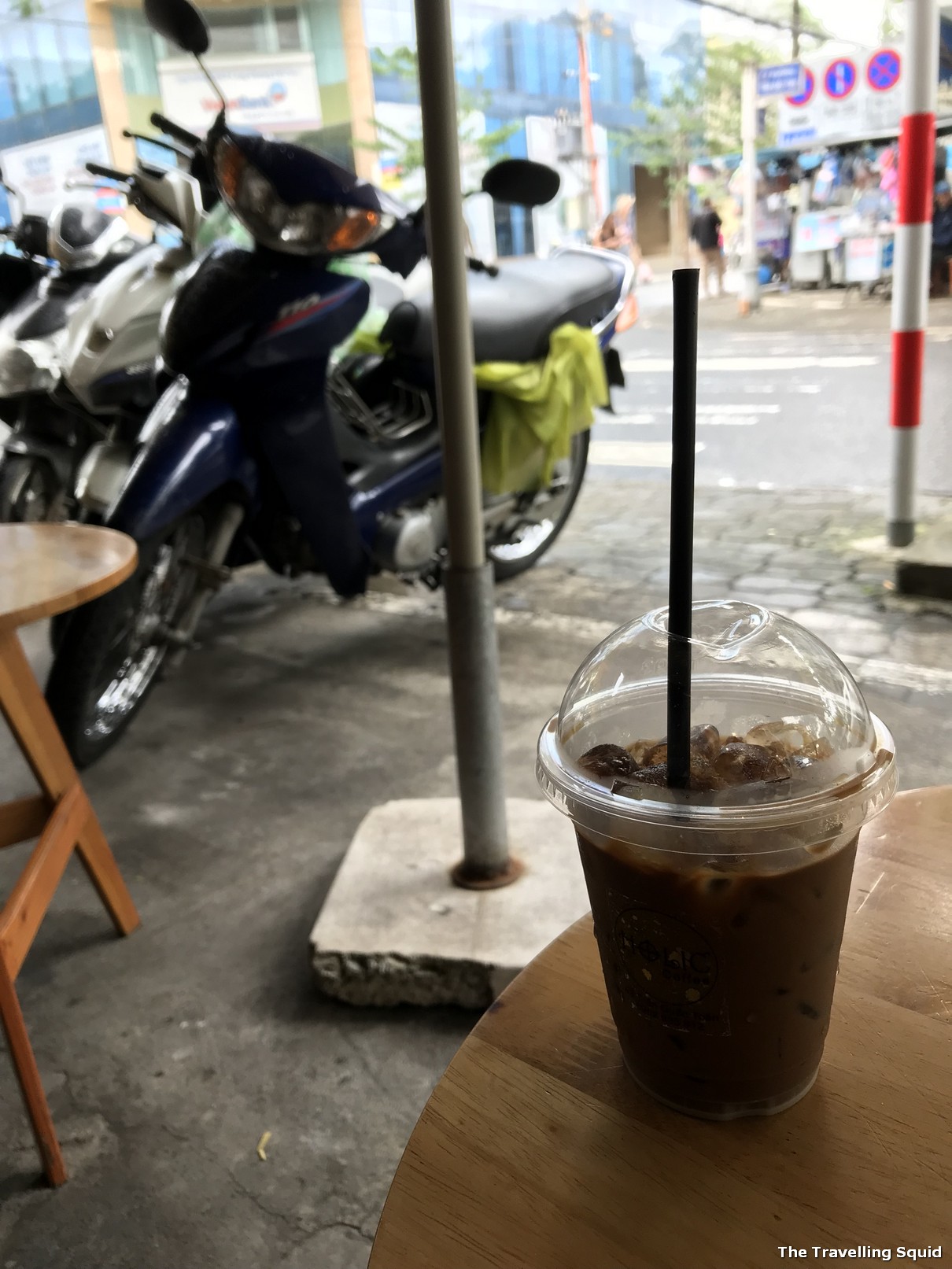 I would give their Vietnamese Coffee 5/5. It's very delicious. There's a nice chocolaty note to the drink and it's not overpoweringly sweet. The coffee is balanced and not harshly bitter, as how you get at some places. I would recommend having a cold coffee on a hot day. It was about 30,000 dong (SGD1.8/ USD 1.74)
Cappuccino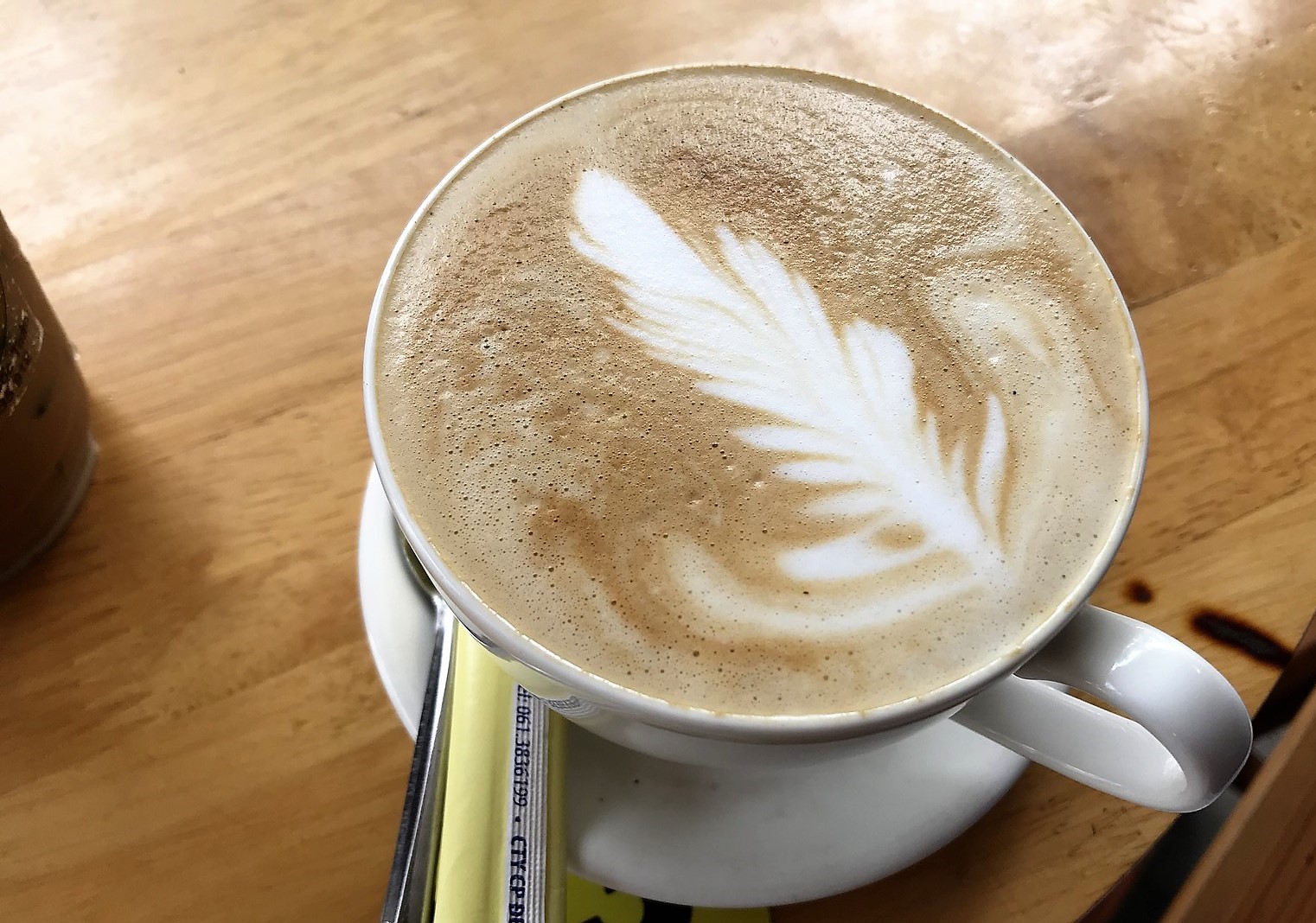 Having gotten used to the high standards of coffee made by Nylon Coffee Roasters in Singapore, the cappuccino at Holic Coffee wasn't that great. According to Friend S who had it, it was bitter and over extracted. My sense is that you could stick to the Vietnamese coffee type-of-drinks and you'd be just fine. The cappuccino cost more than the Vietnamese Coffee – it was about 45,000 dong (SGD2.60/ USD 2) if I recalled correctly.
Lotus Tea (complimentary)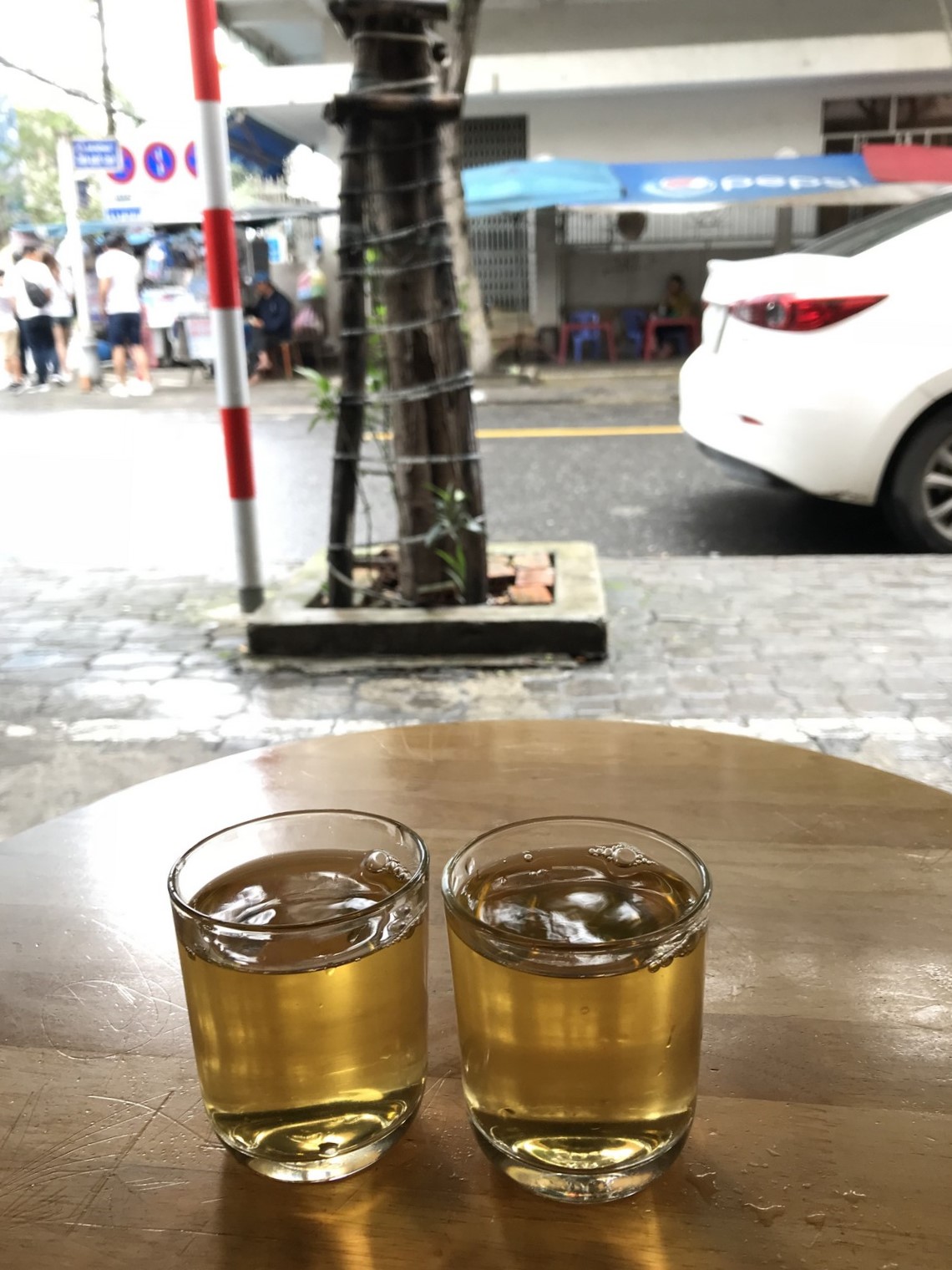 The complimentary lotus tea was so comforting. It actually complemented the thicker, sweeter Vietnamese coffee that I was having. To me, it was a pretty good chillout drink (my only concern was finding a toilet next).
The Travelling Squid's Take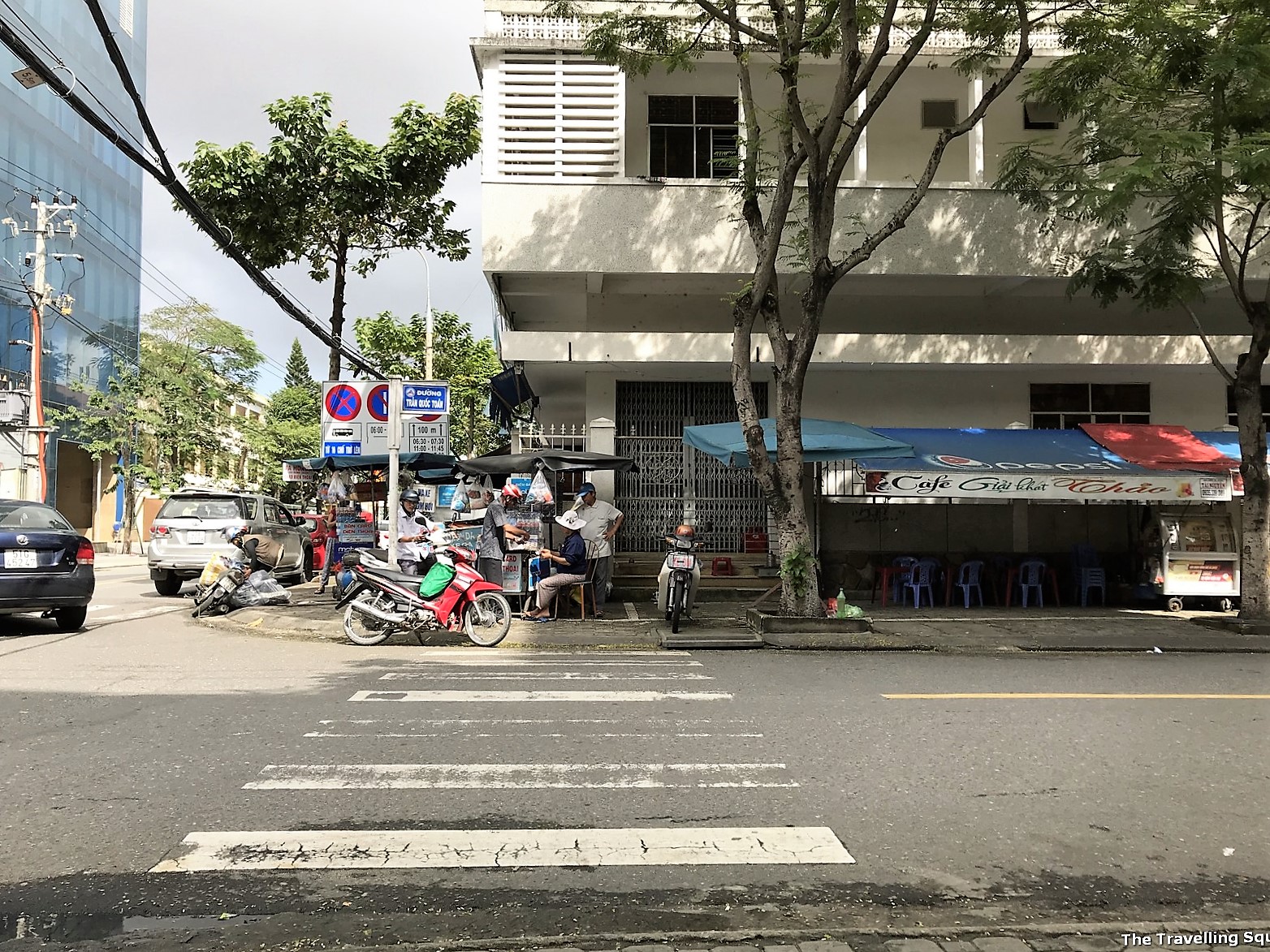 What I really liked about Holic Coffee wasn't just about the drinks to be honest. It was the atmosphere. Unlike some of the other fancier cafes that we had been too in Danang and Hue, Holic Coffee was frequented by a majority of locals. It felt like an authentic way of understanding the city and how people hung out with their friends. While sipping my delicious cup of iced Vietnamese Coffee, I observed an office building closely by – alas, I could see it as a great hangout for people looking to get their caffeine fix of the day, just like how office workers do it in downtown Singapore. And the best part is I suppose, free parking? There were several motorbikes parked by the pavement adjacent to Holic Coffee, possibly owned by their patrons.
It was quite strange but amidst the throng of motorbikes and haphazard electrical and telephone wires that were around us, I could still relax. There was just something calming about sitting on little chairs, watching the world go by.
Visit Holic Coffee for Vietnamese coffee in Danang
Address: 43 Trần Quốc Toản, Phước Ninh, Q. Hải Châu, Đà Nẵng, Vietnam
Hours: 6am – 10pm daily
Phone: +84 91 955 13 17