Review of Den Da Coffee and Dessert in Danang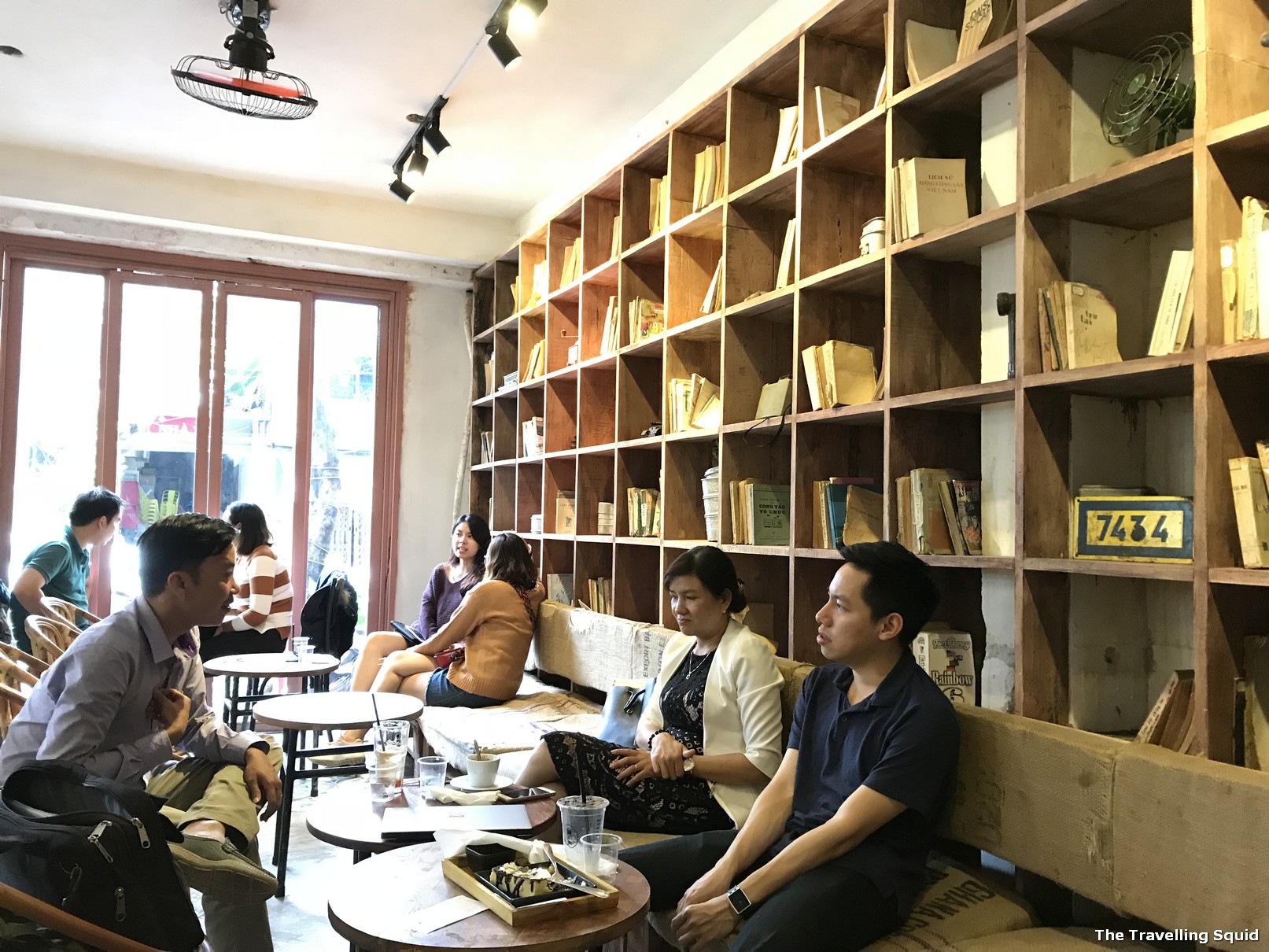 If you're looking for a cafe a little more stylish than Holic Coffee, check out Den Da Coffee and Dessert in Danang. Located at 6 Trần Quốc Toản, it is a five-minute walk away from Avora Hotel, the accommodation we stayed at in downtown Danang. Den Da Coffee is the place to hang out if you're looking for a cafe with normal-sized chairs and tables. It was quite crowded during the weekend; you might have to wait a while before seats become available.
Ambience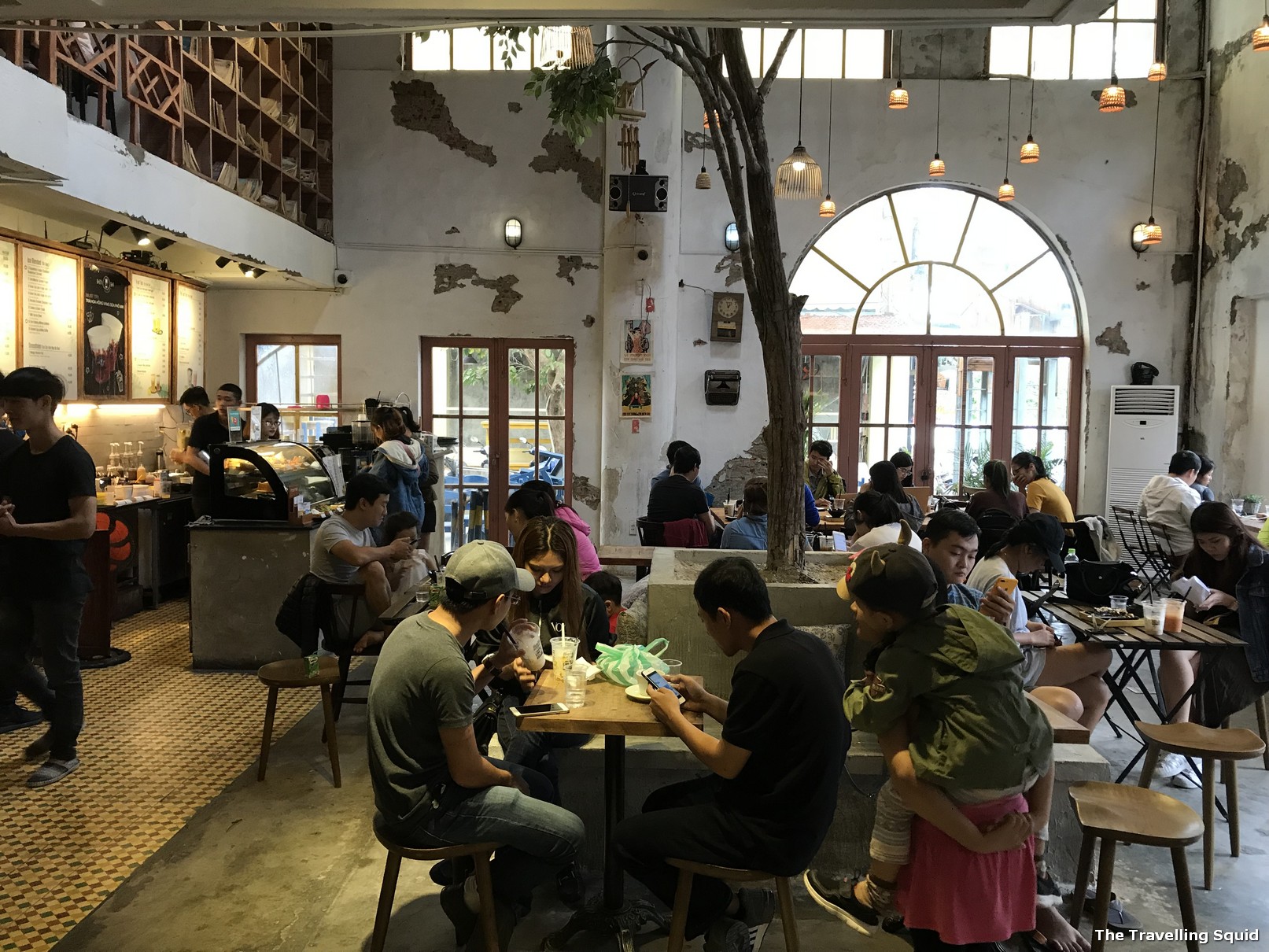 What I really liked about Den Da Cafe was the high ceilings. I'm neutral about the hipster looking bookshelves decorated with vintage items. What caught my eye was a tree located within the premises. It seems like a real tree. Didn't think it would have been placed in a concrete vase of sorts if it wasn't. The cafe had two levels. It was very crowded when we visited on a Saturday.  The second-level would have been great for people watching, but it was full.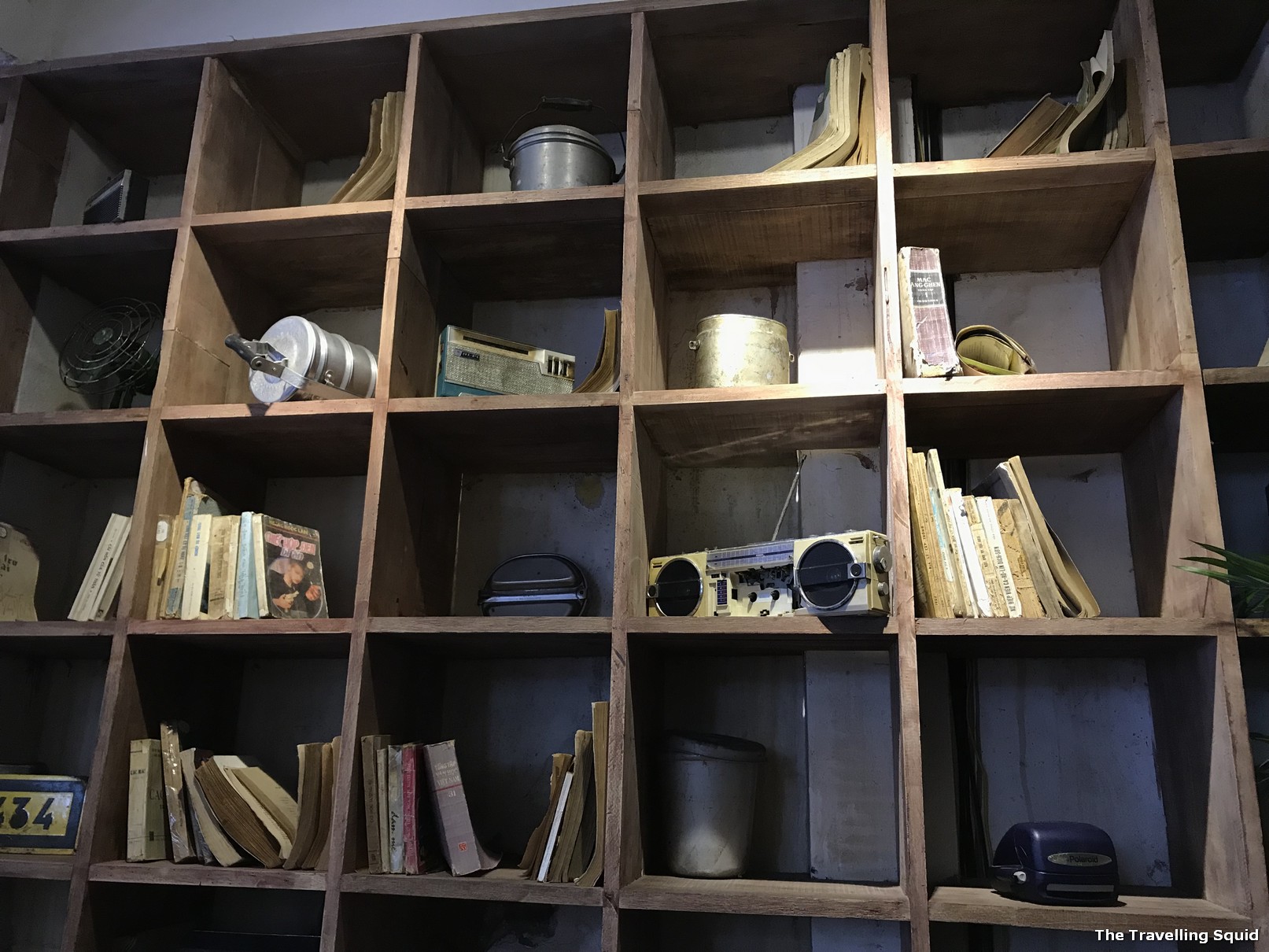 Some of the seats had been lined with a material which is used to make sacks. I'm not sure if it was meant to be intentionally hipster, but it was quite uncomfortable as the texture was prickly and I was wearing a pair of shorts.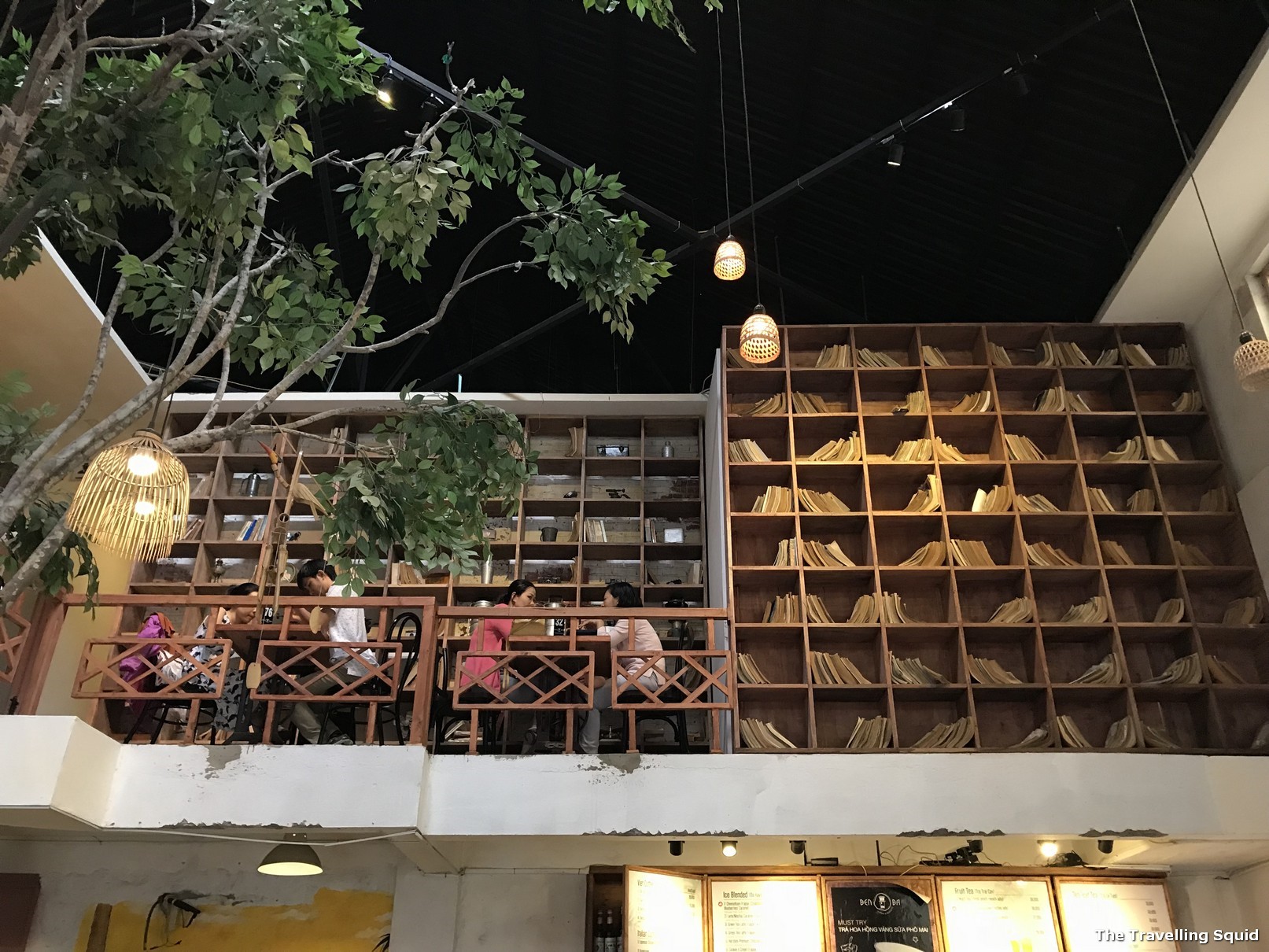 The Drinks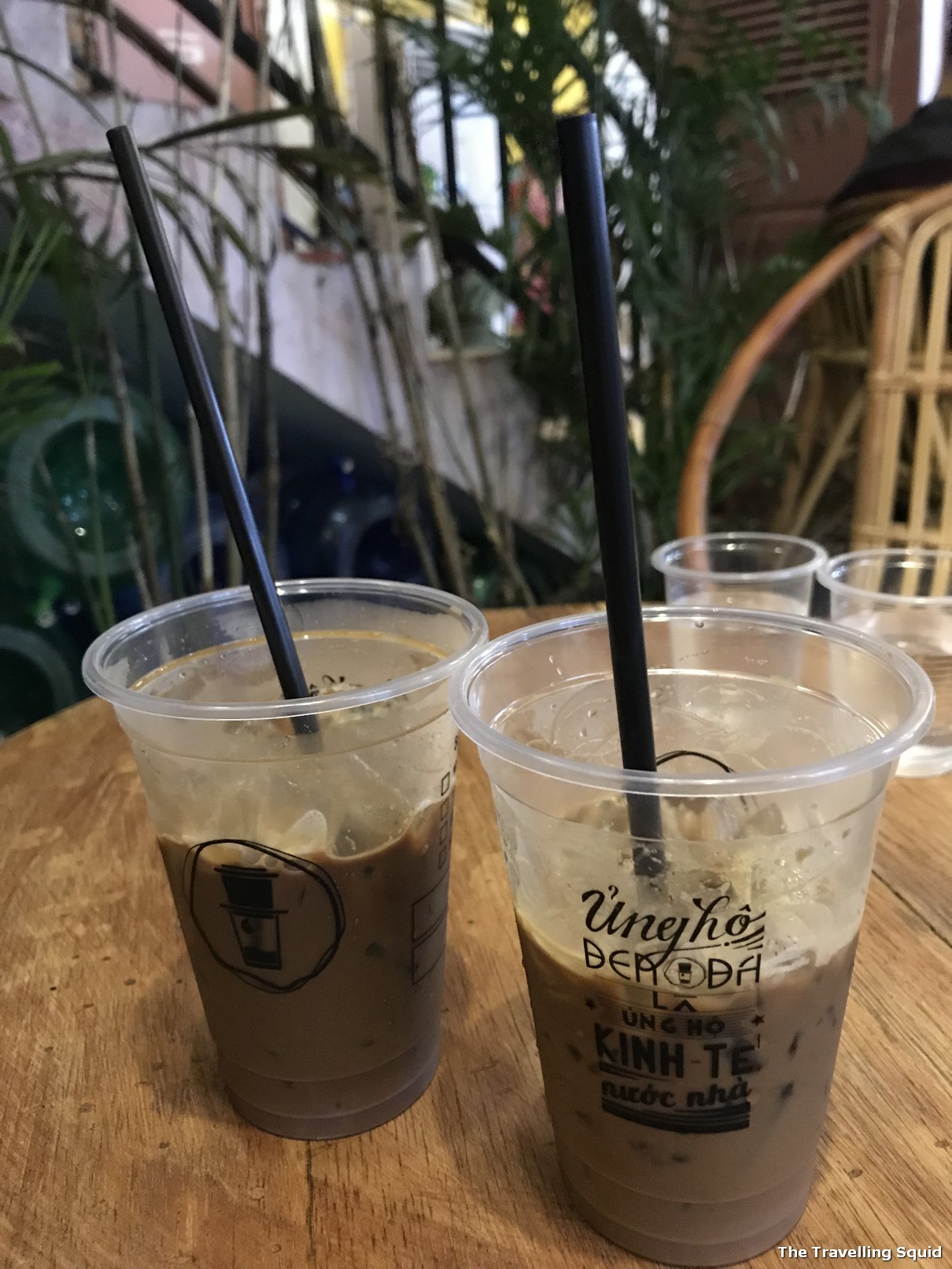 I recalled the drinks to be alright. We both ordered traditional Vietnamese coffee – given that we'd probably have less of that when we're back in Singapore. It tasted okay. It was 28,000 dong per drink (SGD 1.62/ USD1.23) per drink.
The Travelling Squid's Take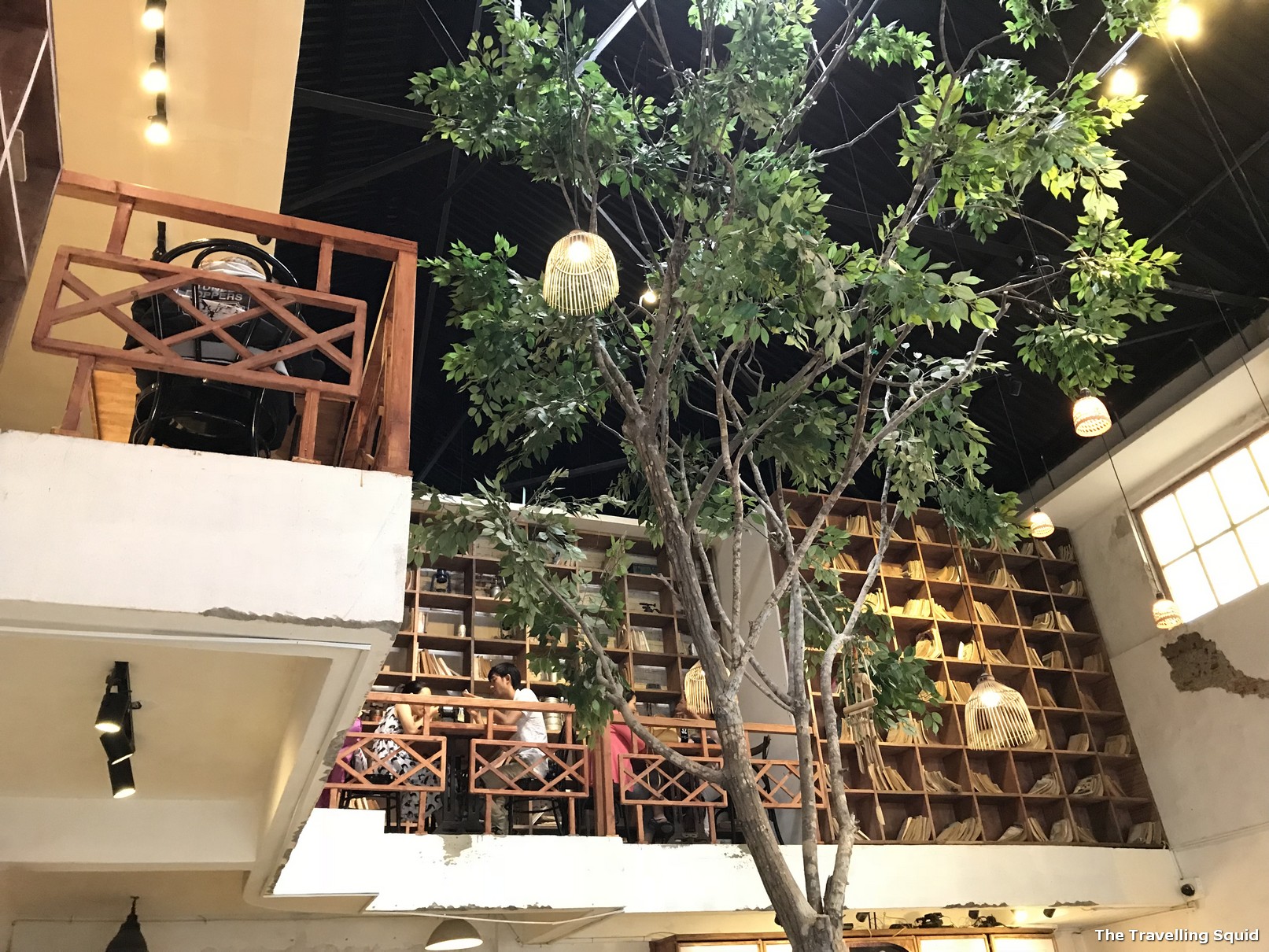 In terms of ambience, I would say The Workshop in Ho Chi Minh is still ahead. The Workshop featured high ceilings, well structured glass panels – it was one of the best designed cafes I've been too. I can't compare the quality of coffee as The Workshop brews coffee via international methods such as a pour-over. They have their own cold brew as well. I'd just caveat that the price point of The Workshop and Den Da coffee is different – you pay for what you get.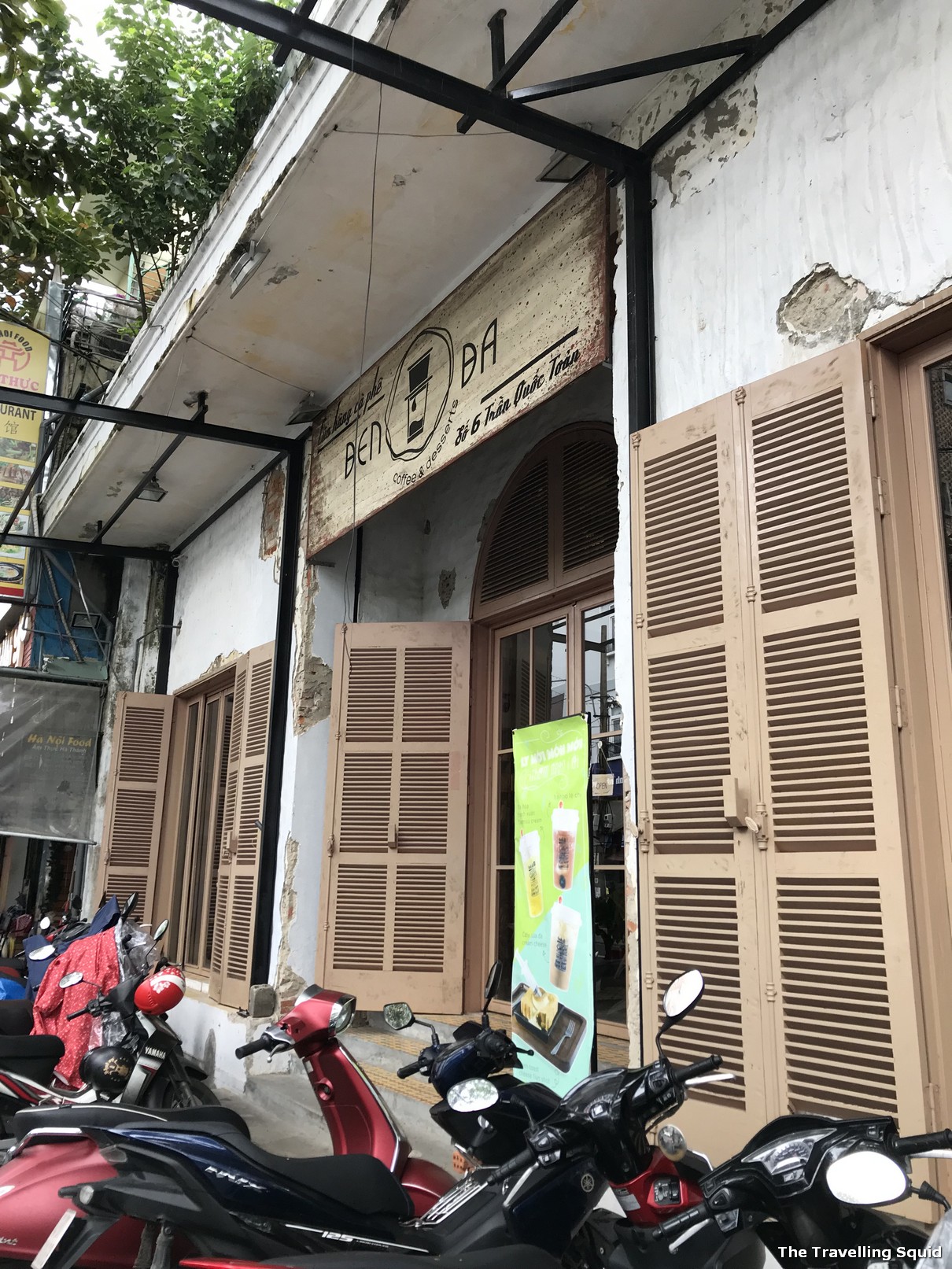 If I were to compare Den Da Coffee with Holic Cafe,  I'd still prefer the latter as it's more authentic. I like the rustic, local feel, without the strange shelves of hipster looking items. I do however, thought that the tree in the cafe was a nice touch. I hope it was a tree which they decided to save when constructing the cafe. Enjoy!
Review of Den Da Coffee and Dessert in Danang
Address: 6 Trần Quốc Toản
Website: http://denda.vn
Opening hours: 7am – 10pm daily.