10 places to visit in and around Kyoto
In one of my earlier posts, I said that I didn't really like Kyoto. We visited the city during Japan's Golden Week, and the city was full of tourists. Because it was so crowded, I felt that we couldn't fully appreciate what Kyoto was known for – the charm of an ancient city. But as I close the chapter on Kyoto, I realised that it's probably the city where I experienced plenty of emotions – crept out when we visited an old otaku's bar, judgement when I saw people taking pictures with their Cafe Arabica lemonade in their kimonos and last but not least, injustice when I saw a female izakaya assistant being bullied by the chef. That aside, the places we visited were actually quite interesting and useful in building up my understanding of Japan. Here is a recommended list of 10 places to visit in and around Kyoto.
10 places to visit in and around Kyoto
I'll first start with the places around Kyoto that are worth visiting. They are less than an hour's journey from Kyoto station, making them great destinations for a day trip.
Places to visit around Kyoto
1. Uji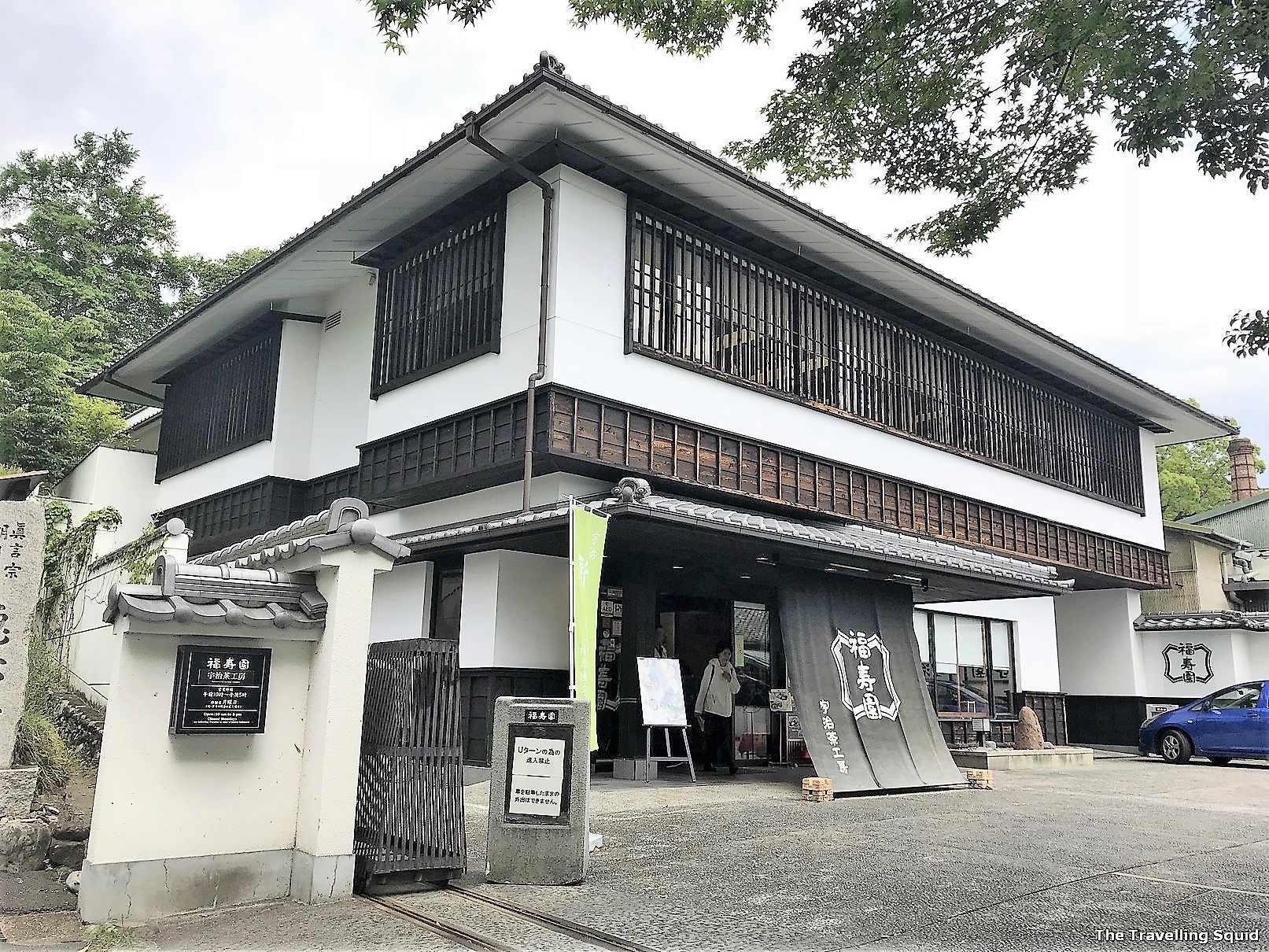 Uji is a city well-known for its production of Japanese teas. We learn so much when we were there about the production of sencha, gyokuro and hojicha. It was fun. What made the experience even better was trying out the green tea soba noodles from Nakamura Tokichi, one of Japan's most famous tea houses. It was one of the best I've had. Check out the posts below to learn more about Uji's tea culture.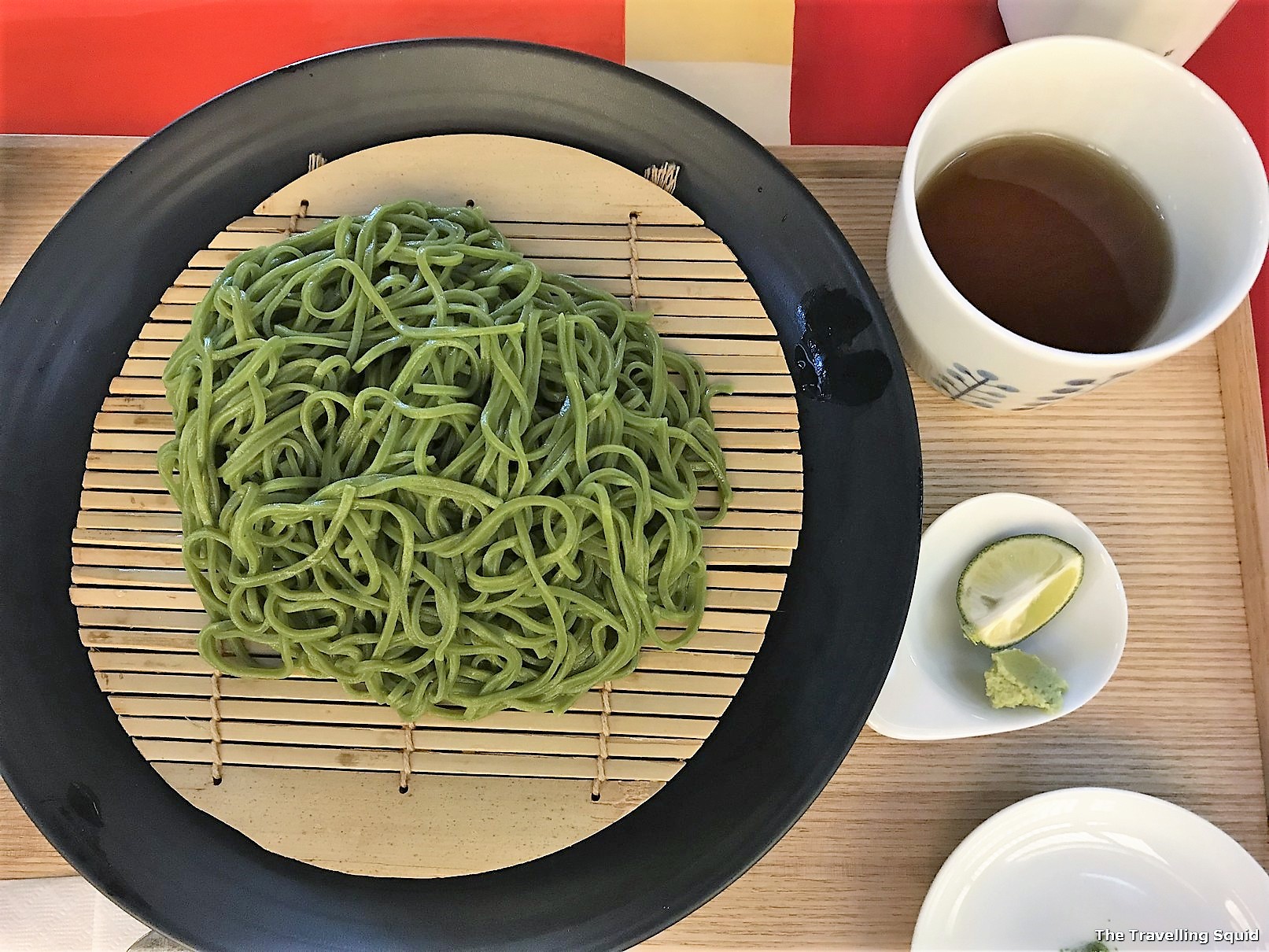 2. Fushimi Inari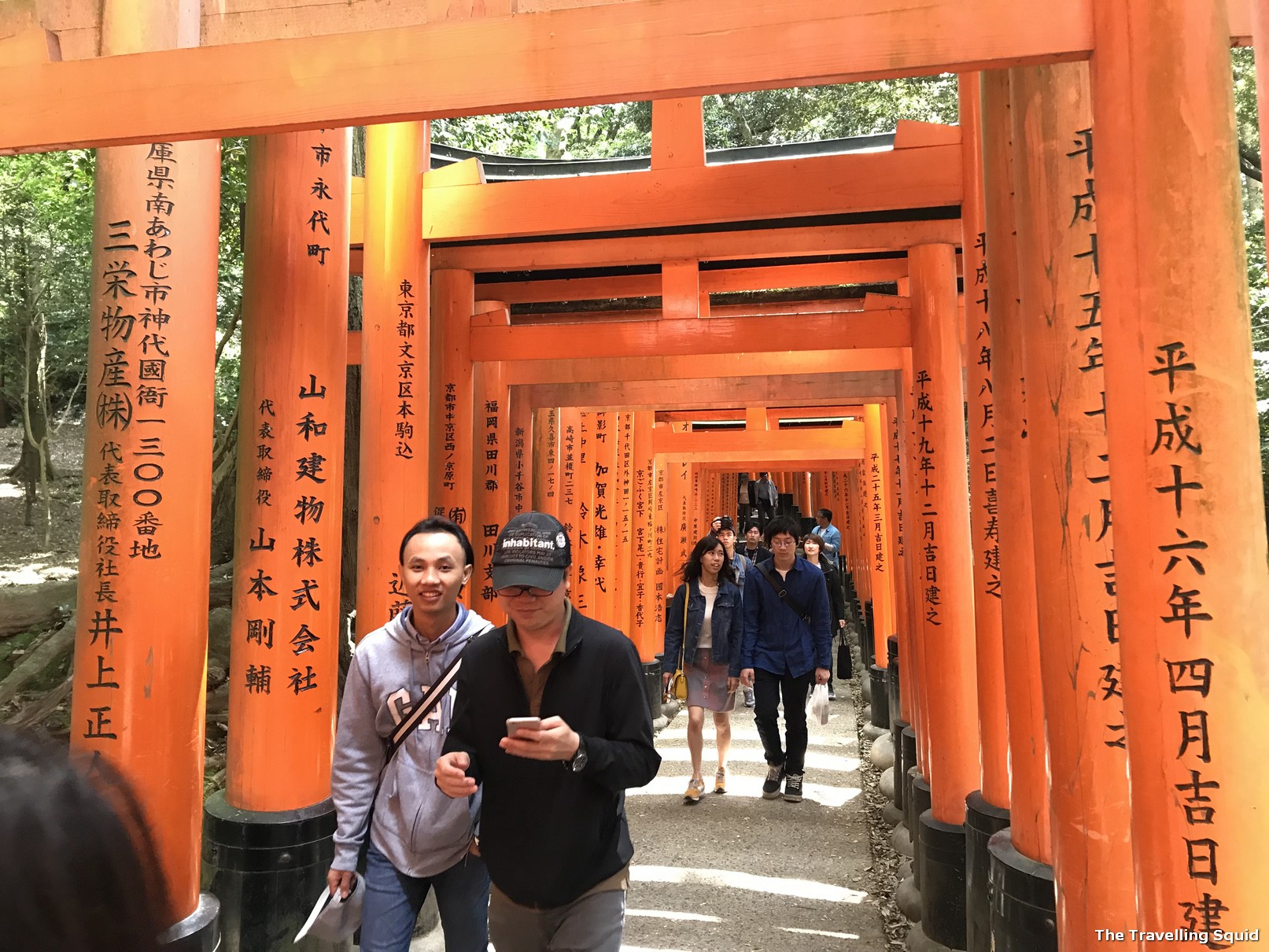 I was told that the walk through the torii gates of Fushimi Inari can be quite relaxing, as there isn't too many people during the early hours of the day. When we were there, the passageway through the torii gates near the entrance was full, making our experience slightly uncomfortable at the start. That said, I think Fushimi Inari is worth visiting because there's probably no other place in Japan which has torii gates line up in such a scale. Fushimi Inari is also readily accessible via train. While you're there, be sure to check out Vermillion Coffee too, an experience apt for a place with more than 10,000 torii gates. Read on to find out more.
3. Arashiyama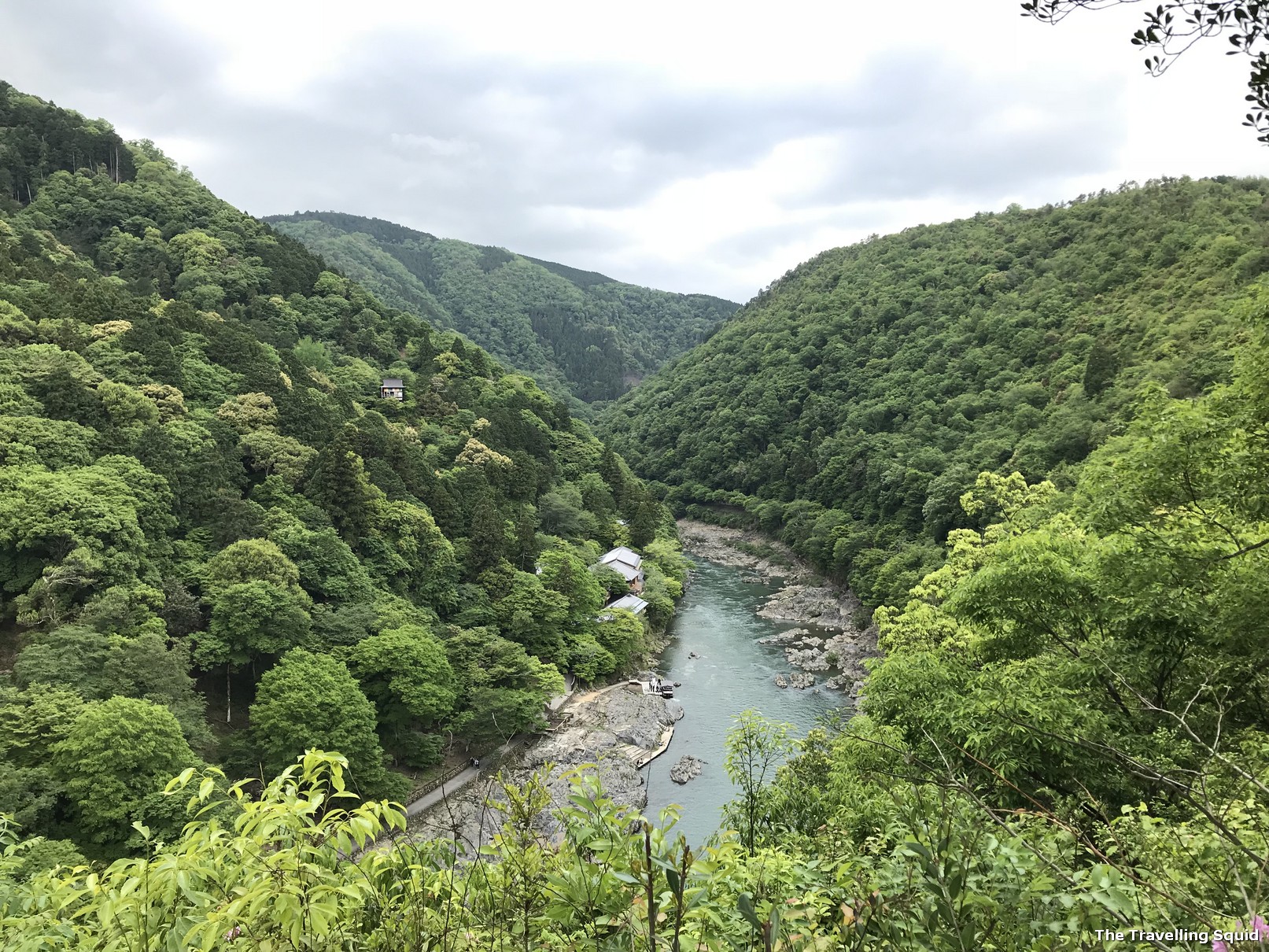 While I enjoyed the Arashiyama Bamboo Forest even though it was quite touristy, I thought the river gorge was the best. To get around Arashiyama, select a path where you don't have to retrace your steps. When we were in a more secluded spot away from selfie-taking tourists, it made me think of Japanese anime Mushishi. It's a must-visit especially if you're not planning on visiting other bamboo forests elsewhere in Japan.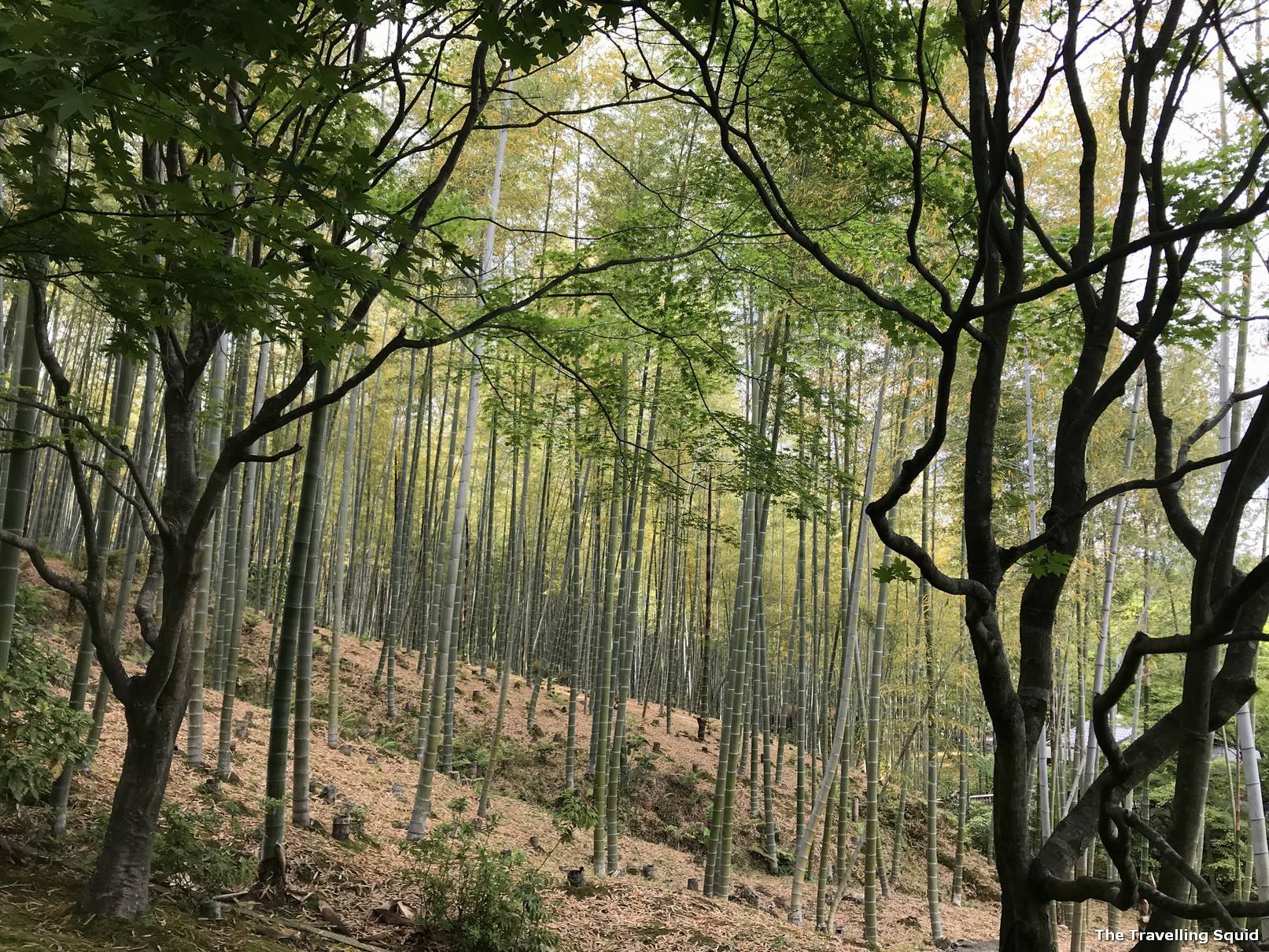 4. Higashiyama in Kyoto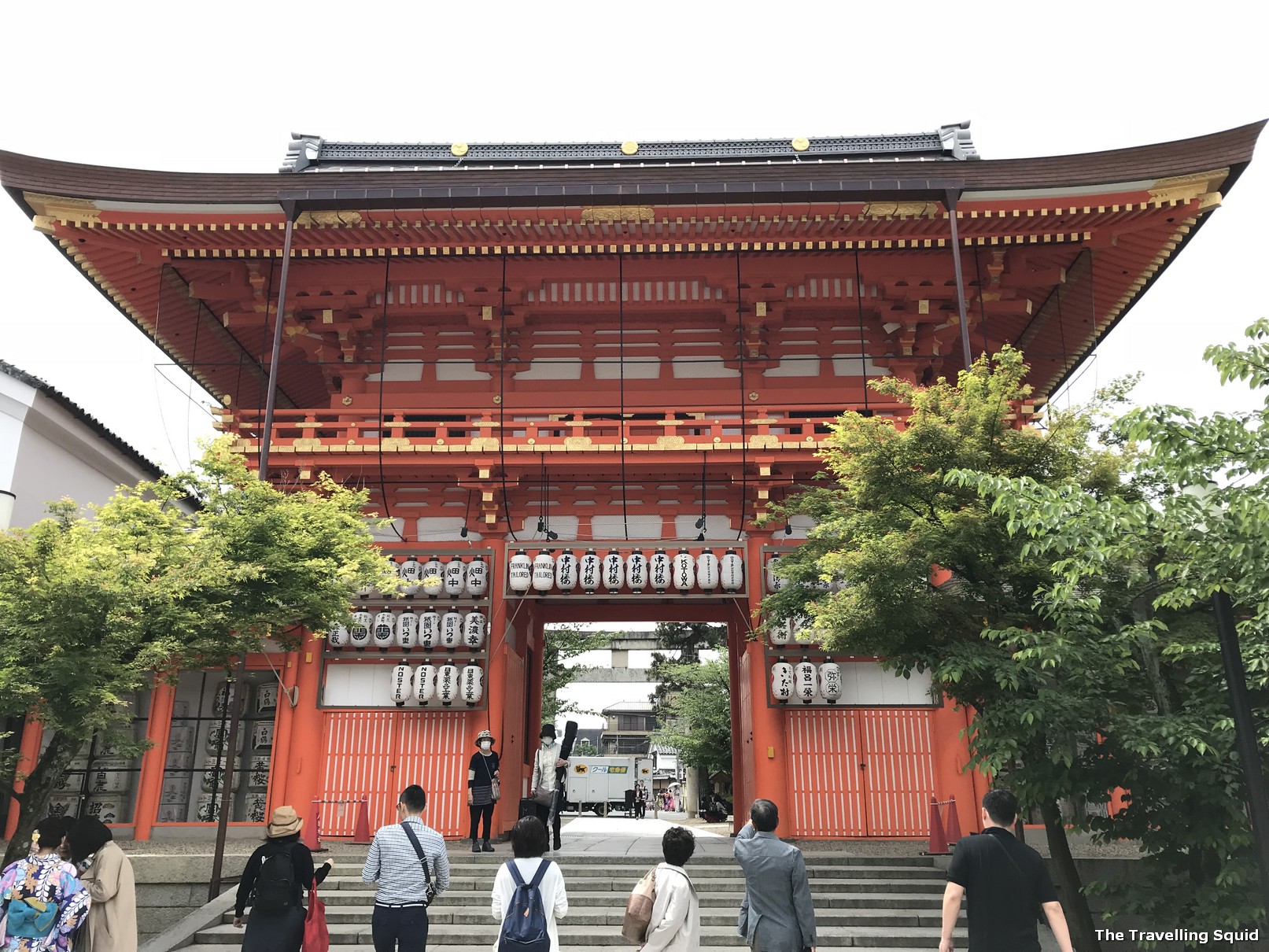 Higashiyama is located in the older part of Kyoto, where most of Kyoto's history and heritage stem from. There are plenty of shrines in Maruyama Park which are worth visiting – some of them are a few stories high. I wouldn't say that the shrines are an absolute must-visit, but for first-timers in Kyoto, a trip to Kyoto feels almost incomplete if you don't see at least a couple of them.
5. Nishiki Market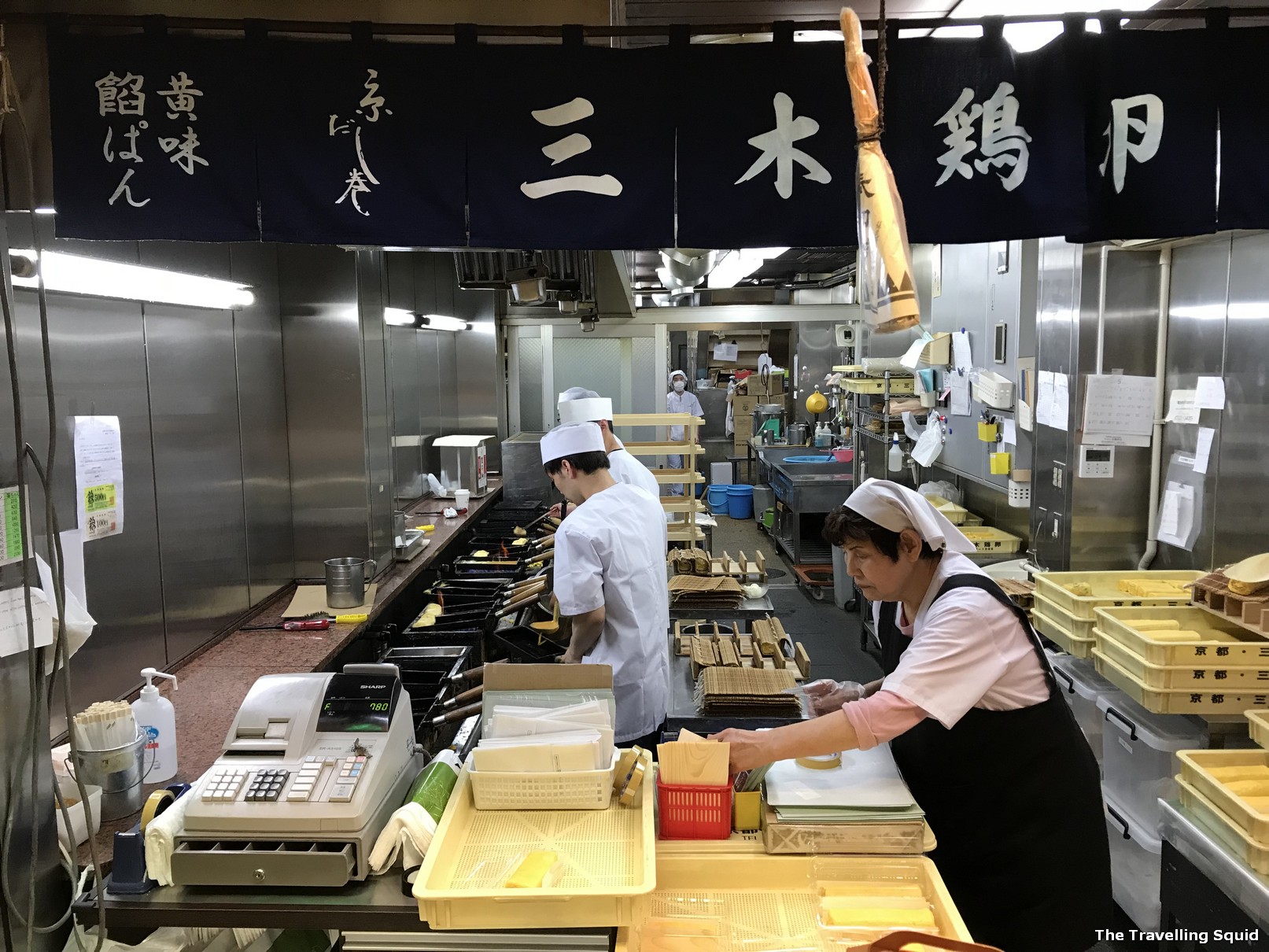 In an earlier post, I wrote about the most delicious tamago that I've ever eaten. It's from a stall at Nishiki Market – Miki Keiran. If you have an urge to order two servings of egg,  I strongly encourage you to do so – you won't regret it. Apart from eggs, there are a range of items on sale including rice, pickles, hojicha and Japanese knives, from famous knife maker Aritsugu.
Food
Eating is a very important aspect of our trips, and we have a few restaurants and cafes to recommend in Kyoto
6. Kaiseki at Gion Suetomo in Kyoto
We paid SGD110/USD80 for a multi-course Kaiseki meal at Gion Suetomo in Kyoto. We thought it was very worth it as the quality of the ingredients were very good and the cooking techniques brought out the best in each dish. My favourite was their grilled dish –  mochi rice topped with river shrimp and steamed. Yum.
7. Saryo Suisen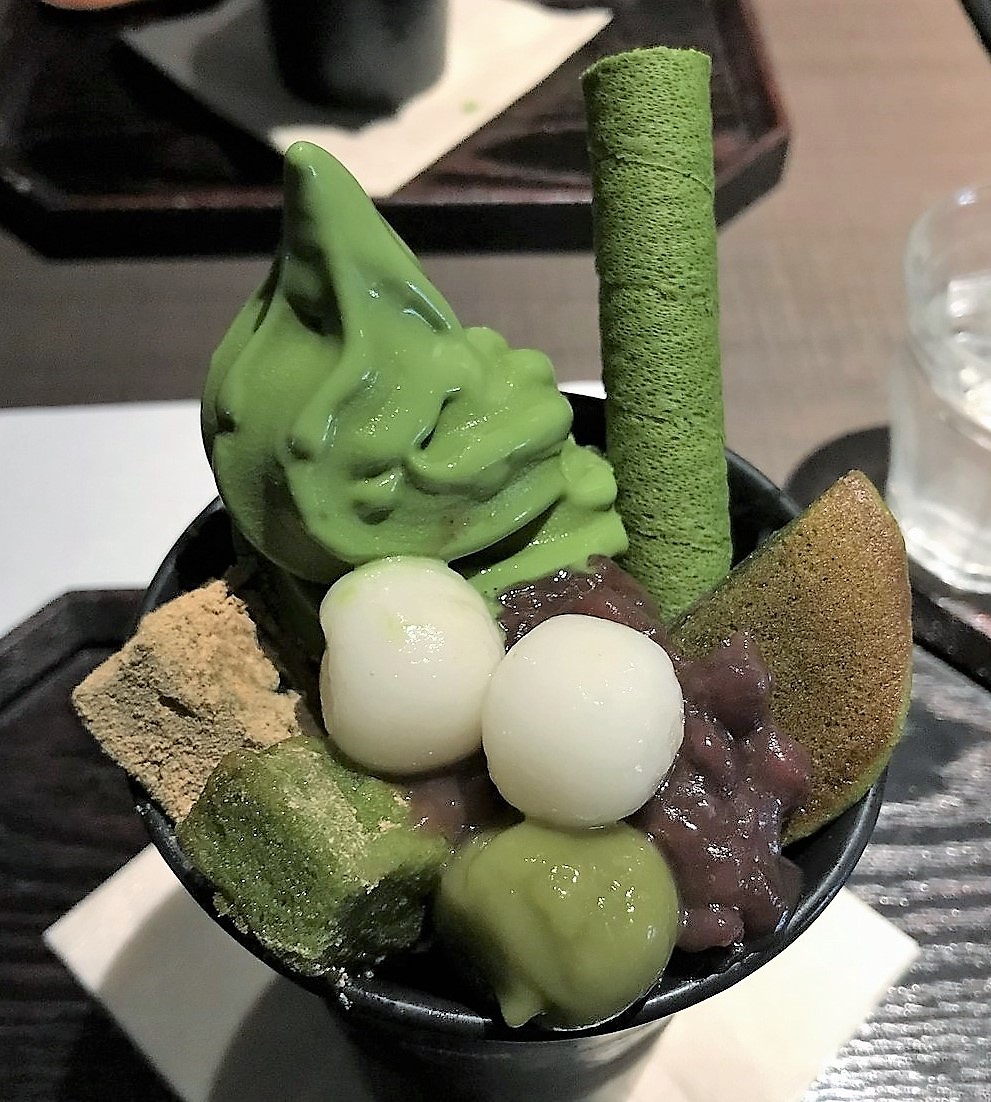 If you're looking for the perfect, most indulgent green tea parfait, look no further than Saryo Suisen. It was a five minute walking distance from our accomodation, Kaeda Guesthouse. If not for the fact that we visited Saryo Suisen on our last day in Kyoto, I would definitely have gone back. The green tea parfait was special not just because of the green tea icre-cream, but because it indulges you with other ingredients as well – the adzuki bean paste and mochi balls, the green tea pancake and last but not least, the green tea cake at the bottom of the cup was a happy find.
8. Beppinya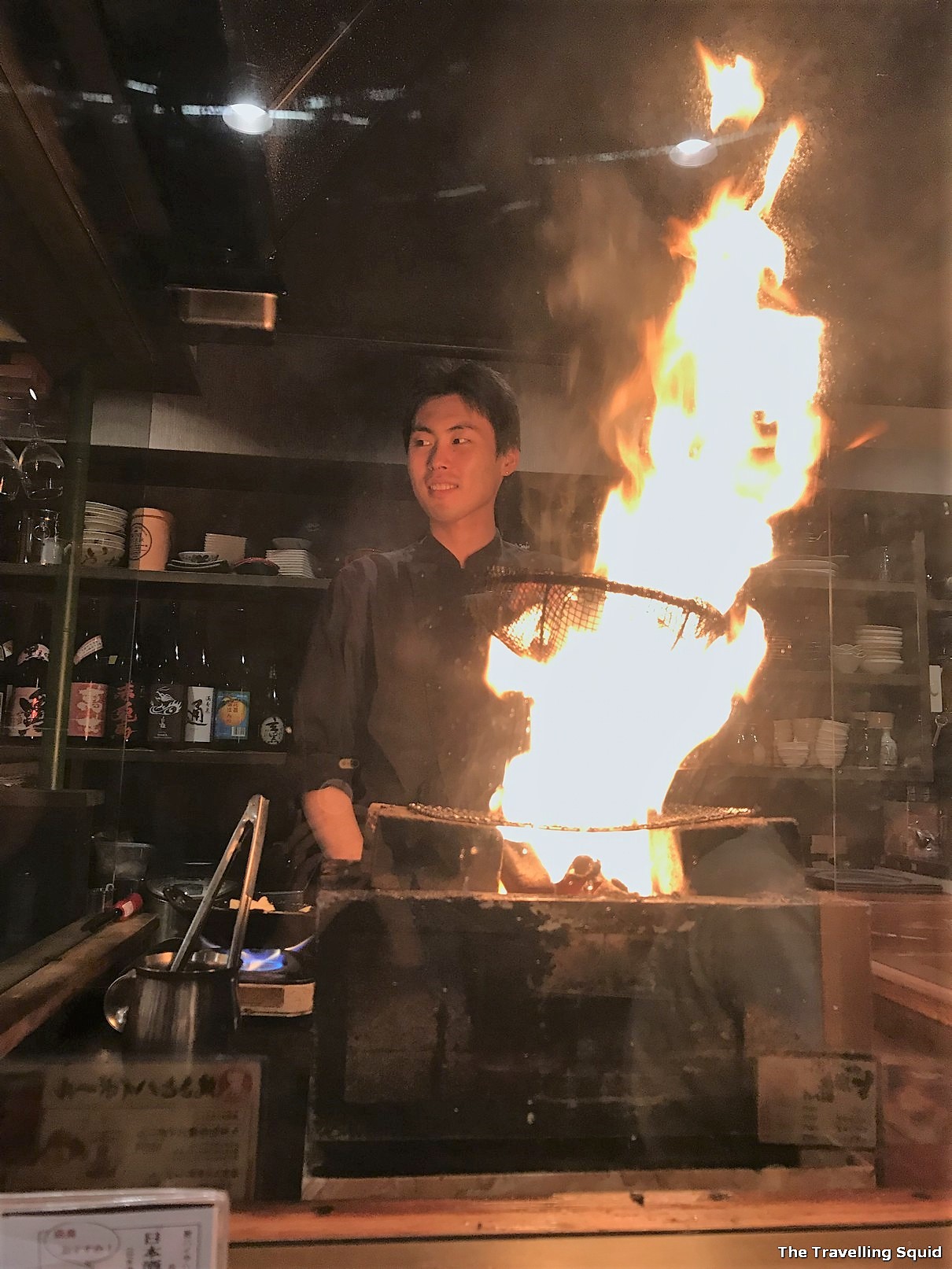 Beppinya was the best izakaya we visited in Kyoto. The staff there don't speak much English but the grilled meats are super flavourful and intensely charred. Great if you like that sort of thing. Beppinya also has a decent selection of sake which will not leave a hole in your pocket. When you're there, be sure to try the potato salad too.
9. Spring Valley Brewery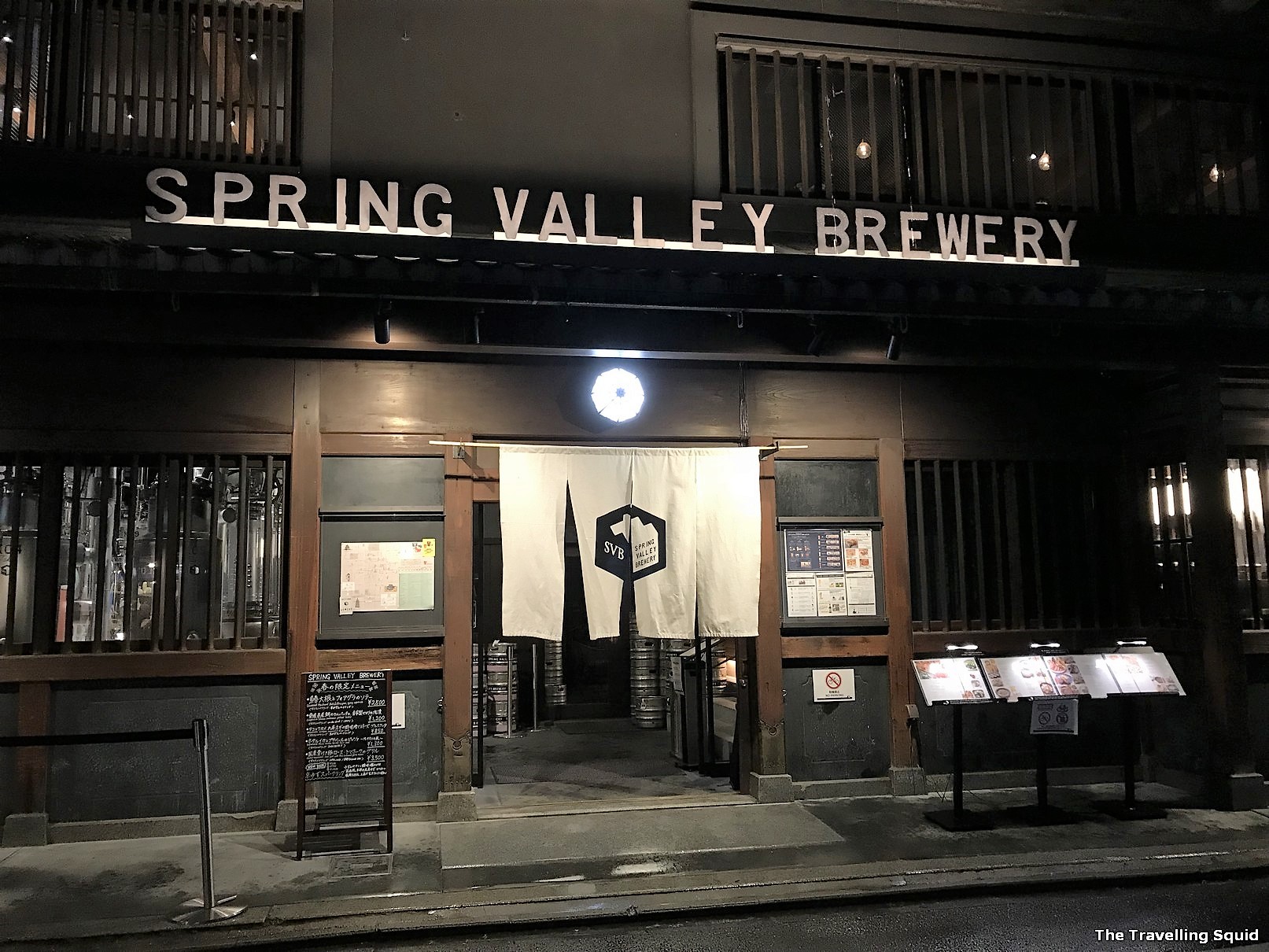 The brewery was very popular with locals. It was a place they hung out after work and the beer was really good. They do it in-house and one of the beers, Spring Valley Brewery's 496 reminded me of a refreshing, hoppy Big Bear Pale Ale I had at The Lyric in London. Worth a visit – just be sure to make reservations early.
10. Tendon Makino Kyoto Teramachi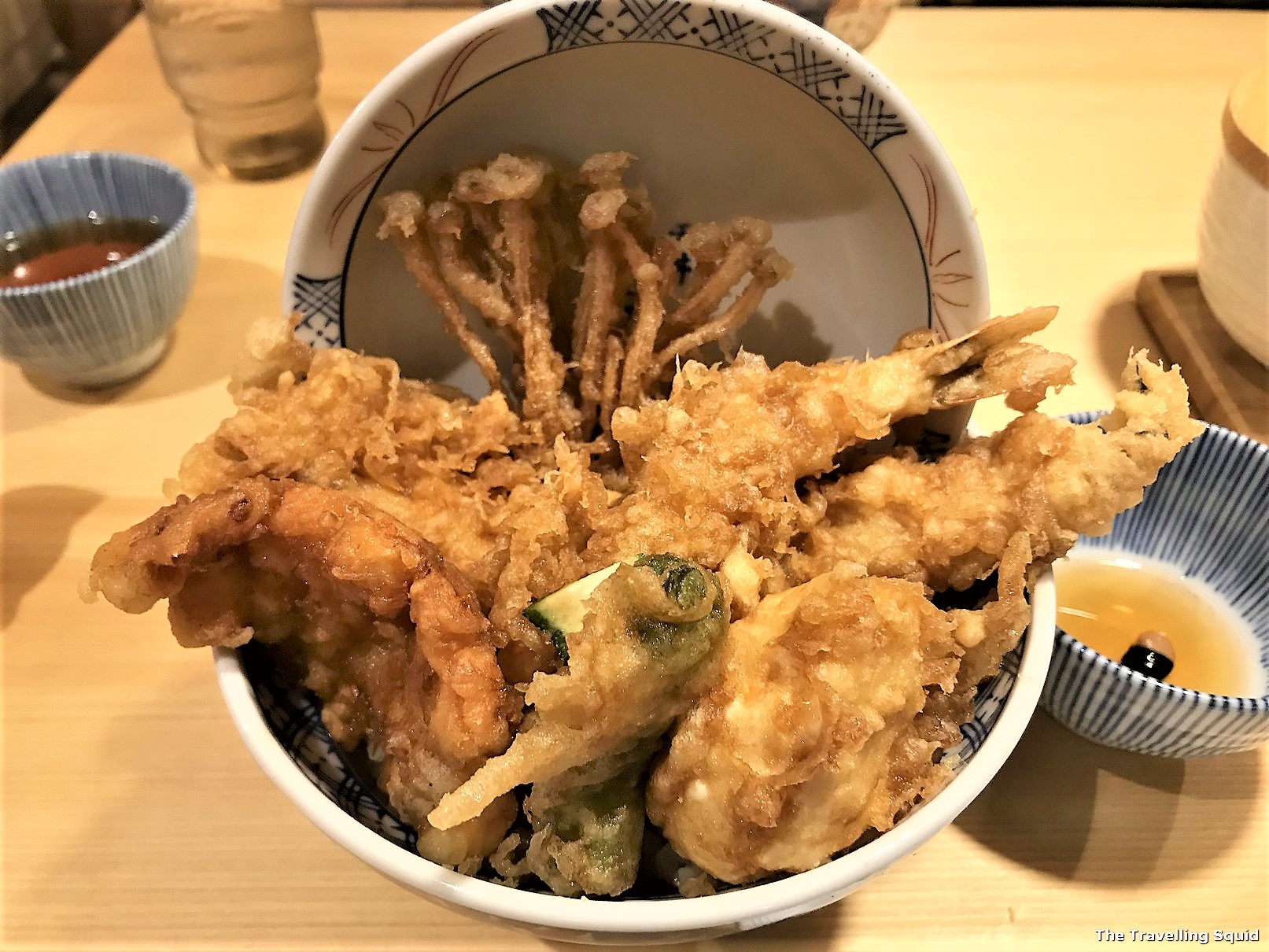 What I really liked about Tendon Makino Kyoto Teramachi in Kyoto were the female chefs. Through our travels in Japan, we had rarely seen female Japanese chefs in action. Women involved in restaurant work were limited to waitressing. It was great to see that there were some who were now cooking – challenged by the heat, oil and perhaps the judgement of their male chef peers. The bowl with at least six huge items set us back by ¥1,500 SGD18.50 / USD13.50 (inclusive of taxes). It was very worth it as the portions were huge and it's probably as good as what tendon gets.
The Travelling Squid's Take
Kyoto is definitely worth a visit, especially if it's your first time to Japan. Just try to avoid visiting during the peak tourist season. What I enjoyed visiting the places slightly away from Kyoto – the likes of Uji, Fushimi Inari and Arashiyama. We later realised that they could also be visited from Osaka via the Shinkansen. More on that in later posts to come. Hope you enjoyed the 10 places to visit in and around Kyoto and do add on to the comments section if you any recommendations.